Apple announced its next-generation iPhone operating system, iOS 16 at its WWDC event held on June 6, 2022. Impressively, iOS 16 packs a raft of new features and improvements for iPhone users. Right from an all-new personalized lock screen to an iCloud shared photo library, the new iOS 16 is fused with some pretty cool and exciting features. 
The Cupertino tech giant has also introduced watchOS 9, iPadOS 16, macOS 13 Ventura, the latest M2 Chipset, and an all-new 13.6″ MacBook Air M2 at the same event.
In this article, we've compared iOS 16 and iOS 15. This will let you understand how the latest iOS 16 differs from iOS 15. Also, we've mentioned the new features that iOS 16 brings to iPhone users. Lastly, we've concluded the comparison with our advice on if it's worth upgrading your iOS 15-powered iPhones like iPhone 12 or iPhone 13 to iOS 16, once the polished version lands this fall. 
iOS 16 vs iOS 15
iOS 16 Release date
Apple announced iOS 16 at its annual Worldwide Developers Conference (WWDC) on June 6, 2022. The stable, public version of iOS 16 was introduced in September 2022, alongside the
iOS 16 vs iOS 15: Compatibility
Talking about the iOS 16 compatible devices, the iPhone 8 and later models are supported by the 2022 iOS version. All the models of the iPhone 14 series, including iPhone 14, 14 Plus, 14 Pro, and 14 Pro Max ship with iOS 16 out-of-the-box. It's worth mentioning Apple has dropped the iPhone 6s, iPhone 7, and the original iPhone SE off its list of iOS 16 compatible devices. Also, since Apple has discontinued the iPod Touch 7th gen, it won't get iOS 16. 
Let's have a look at the complete list of iOS 16 compatible devices:
For reference, iOS 15 is compatible with iPhone 6s, iPhone, 7, Original iPhone SE, iPod Touch 7th Gen, plus iPhone models supported by iOS 16. 
iOS 16 vs iOS 15: Lock Screen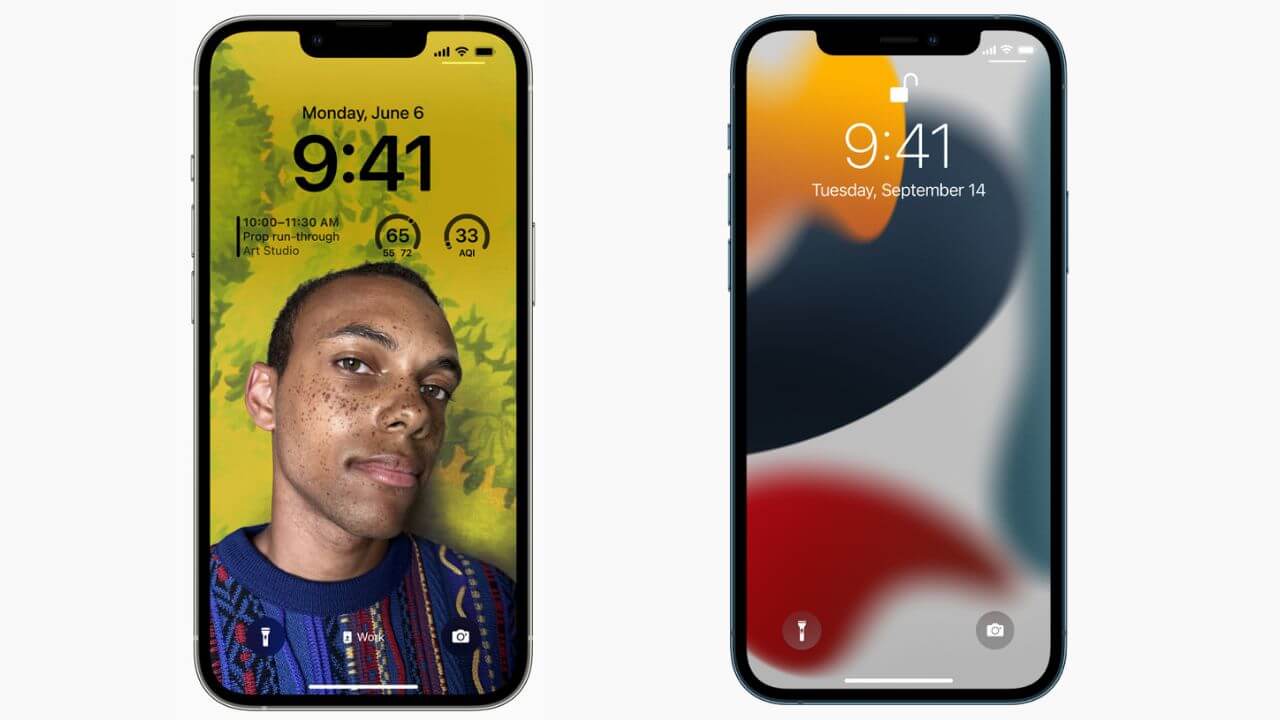 Last year, iOS 15 brought an array of changes and improvements to the iPhone apps that enhanced the look and feel of the iPhone. Having said that, the lock screen still looked basic and kinda boring. With iOS 16, Apple has introduced an all-new Lock Screen with some cool features that look beautiful and deliver a personalized experience. As soon as your boot an iPhone with iOS 16, you'll be greeted with a revamped, pretty, and engaging lock screen.
In iOS 16, photos can be placed in front of the date and time info that looks more pleasing than ever and give you a sense of depth. Additionally, the iOS 16 lock screen allows you to go beyond and do much more. First, there's a way to customize the lock screen elements. This includes your wallpaper, date, and time. For example, when you press and hold your iPhone's lock screen, an editor pops up, allowing you to change the color and style of the lock screen elements. It means iOS 16 lets you change the font color of the time and date to complement the lock screen wallpaper. Second, you'll let the freedom to add widgets to the lock screen so that you can see the important information at a glance. 
Next, the latest iOS 16 lets you create multiple lock screens and switch between them by swiping on the screen. For example, you can set a lock screen for work like calendar widgets and another one for personal use like smart home widgets.  Moving further, there's a Live Activities feature so that you can check the latest score of a game, track deliveries, and much more. Also, when you're listening to music, you'll see a full artwork on the lock screen, above the playback controls. Lastly, you can enable the Photo shuffle option to automatically change the pictures on your lock screen. The new Lock Screen gallery includes an impressive range of Apple collections like Pride and Unity, a live Weather wallpaper, Astronomy wallpaper, and more. 
So you see, the Lock Screen is one of the major differences between iOS 16 and iOS 15. The iPhone's lock screen in iOS 16 feels more personal, helpful, and beautiful than in iOS 15. 
Also Read: All you need to know about iOS 16
iOS 16 vs iOS 15: Focus Mode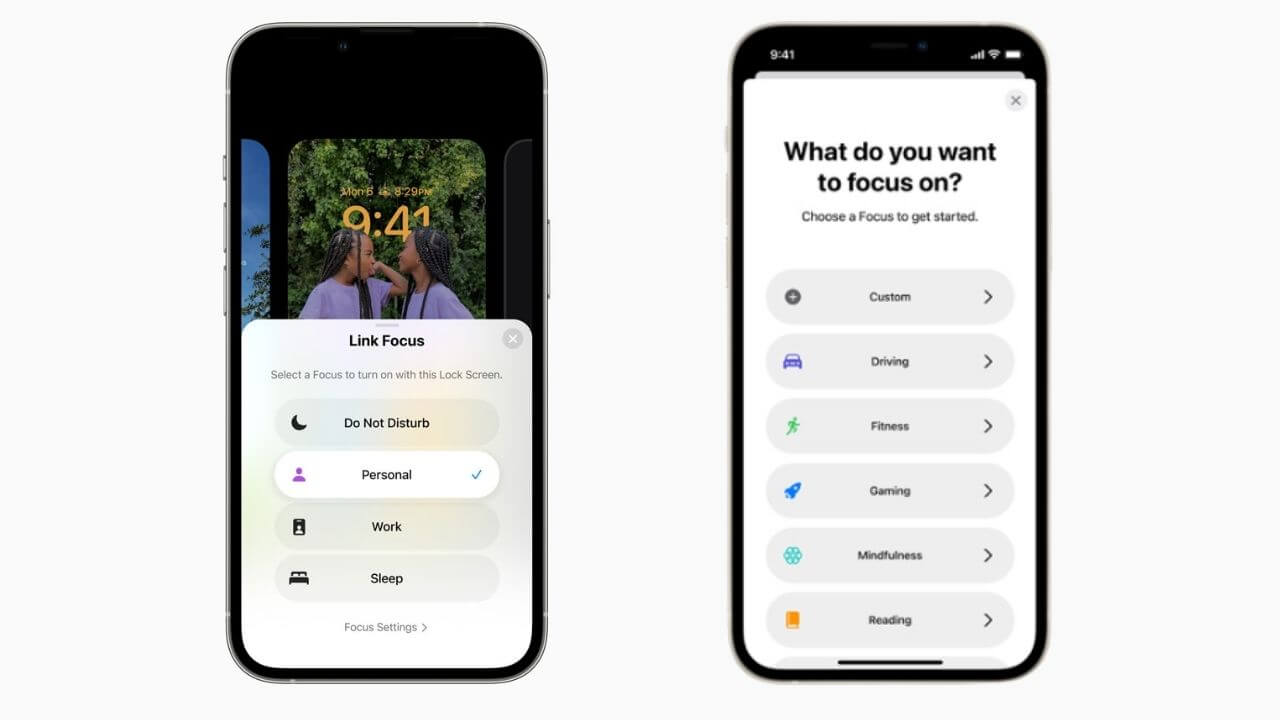 Debuted with iOS 15, Focus Mode is a supremely useful feature that lets you specify which apps and contacts can reach you. You can choose from DND, Work, Personal, and Sleep modes. This year, iOS 16 extends the Focus mode to the lock screen and other apps like Safari to help you find more balance. The Focus mode on iOS 16 is more powerful and allows you to tie a lock screen widget and wallpaper to a particular Focus. For instance, you can have one lock screen for personal and another one for work. That's not all. iOS 16 also brings the Focus mode within apps (Mail, Calendar, Safari, Messages) via Focus filters. For instance, when you've opened the Messages app, you can opt for the Focus filter feature to display messages based on the Focus mode. As a result, it will only show you work-related chats from colleagues. 
iOS 16 vs iOS 15: Messages
With iOS 15, Apple had introduced some nice additions to the Messages app on iPhone. It includes the Photo Collections feature that displays multiple images from a sender as a glanceable collage. The next is the "Shared with You" section which automatically stores the content shared via Messages in the corresponding app. The latest iOS 16 brings some of the most useful updates to the Messages app that users were badly waiting for a long time now. First, if we compare Messages on iOS 16 vs iOS 15, the latest iOS allows you to edit a sent message. Therefore, you can quickly correct an embarrassing typo before the recipient reads it. 
That's not all. If you think that you shouldn't have sent a message to a particular contact, iOS 16 allows you to quickly undo the sent message. Lastly, there's a Mark as Unread option in the Messages app that allows you to reply later to that message. 
Also Read: How to edit a Message on iPhone/iPad
iOS 16 vs iOS 15: SharePlay
SharePlay has been one of the most exciting features of iOS 15. It allows you to enjoy songs in sync via Apple Music, watch your favorite movies & TV shows with your friends, or share your iPhone's screen to show how you use a certain app when you're on a FaceTime call.  With iOS 16, Apple embeds the SharePlay feature into Messages.  This gives you the freedom to listen to your favorite songs or watch a Disney Plus movie while chatting with your friends in the Messages app. 
So, when we compare SharePlay on iOS 16 vs iOS 15, the latest iOS allows you to use SharePlay in FaceTime as well as the Messages app. On the flip side, iOS 15 supports SharePlay only on FaceTime. 
Also Read: The All-new MacBook Air with M2 Chip
OS 16 vs iOS 15: Notifications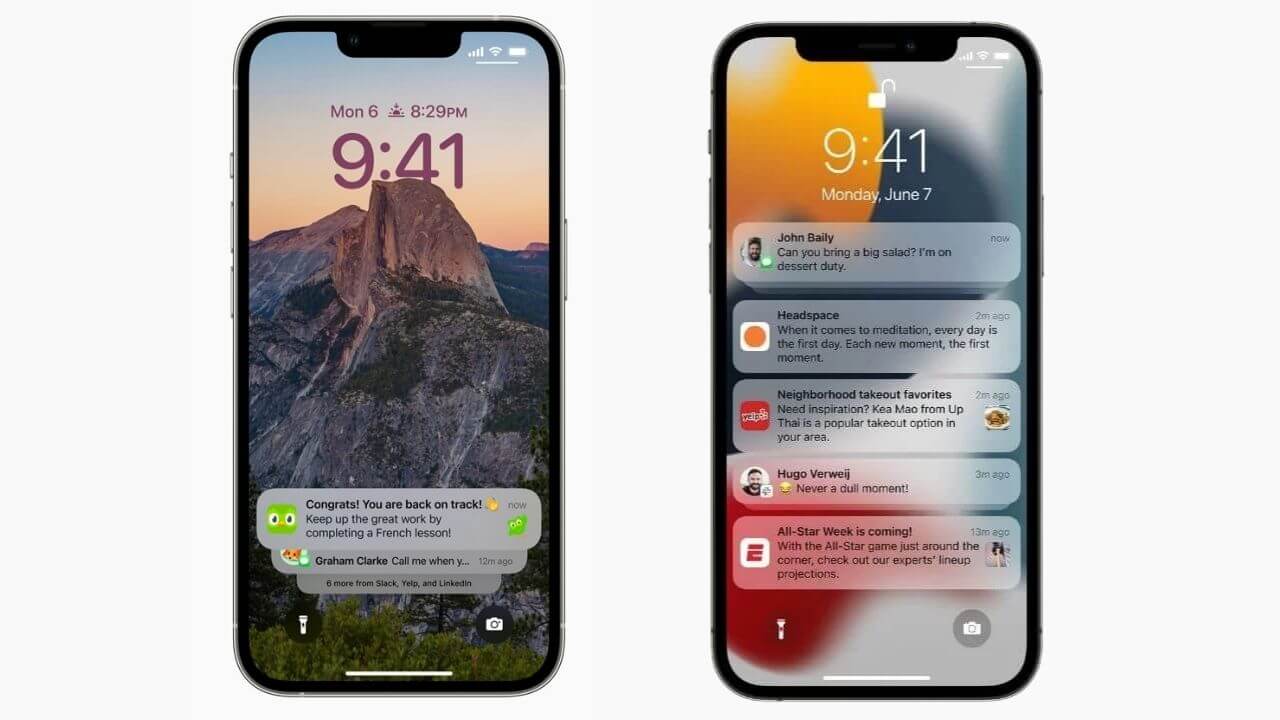 iOS 15 brought some super cool changes to iPhone Notifications by bringing larger app icons & contact photos of people and a Notifications Summary feature that offers a helpful summary of the notifications received along with Focus modes. These features simplified the iPhone Notifications and ensured that your screen isn't bombarded with unwanted notifications all the time. And, iOS 16 adds one of the most eye-catching updates to iPhone Notifications. Interestingly, the Notifications will now roll from the bottom of the lock screen and can be hidden back so that it doesn't cover up your customized wallpaper. This iOS 16 feature will come in handy for users who face issues while browsing notifications single-handedly, especially on the Max variants of the iPhone.
iOS 16 vs iOS 15: Live Text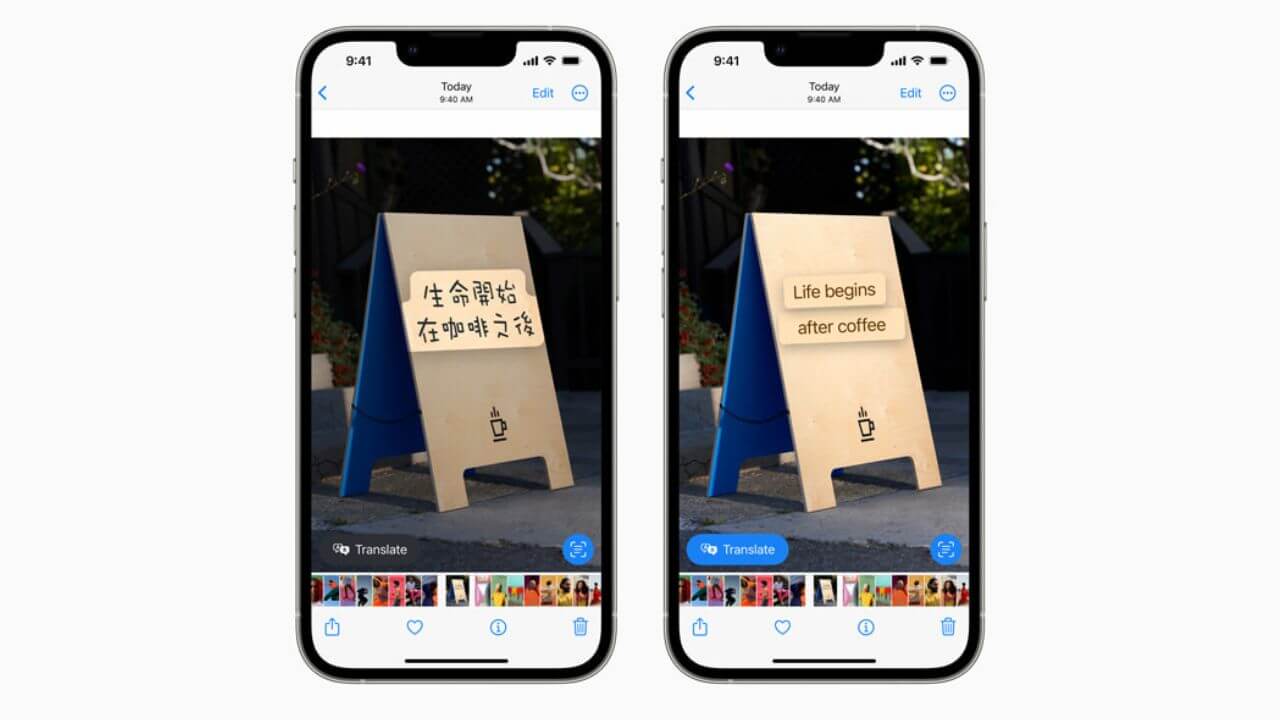 Another ultra-popular and loved feature of iOS 15 is Live text. It uses on-device intelligence to recognize text inside a photo, allowing you to scan & interact with text inside a screenshot, photo, or web image. You can pull email addresses, phone numbers, and more information from a photo. Until now, this feature was exclusive to photos. iOS 16 brings the super-exciting and handy Live Text feature to videos.
Therefore, with iOS 16 on your iPhone, you can pause a video at any moment and interact with the text. In addition, you can quickly convert currency, translate text, and do much more without having to leave the camera or video app. 
Also Read: How to use an iPhone as a Webcam on Mac?
iOS 16 vs iOS 15: Mail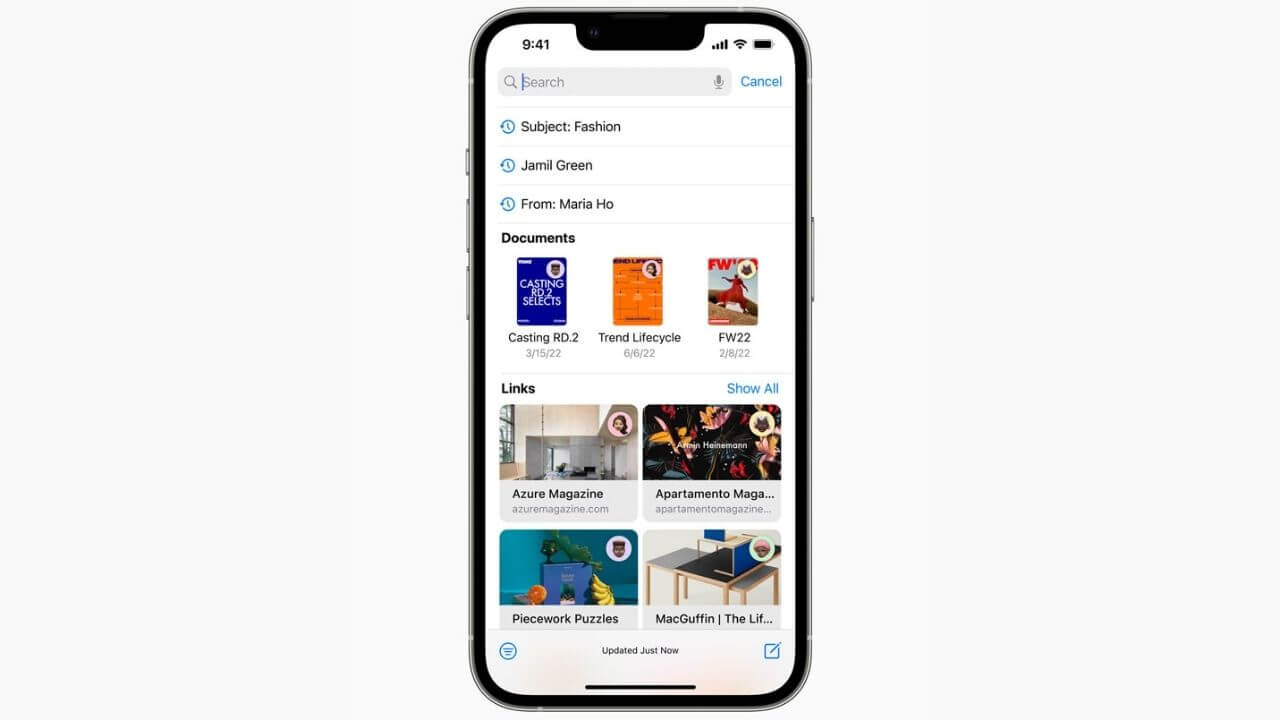 Apple Mail hardly gets any important updates and capabilities that put it on par with third-party apps. That's the main reason why Apple users often have a third-party mail app set as default on their devices. iOS 15 introduced some privacy features that could hide your location, online activities, and whether or not you've read an email. However, these features weren't enough to fulfill user requirements. 
Until now, the Mail app has always been in the background. Fortunately, things are not the same with the introduction of iOS 16. Apple Mail is finally catching up with the third-party offerings with its new tools and controls. With the Schedule Mails option, you can schedule your important messages ahead and also cancel the delivery in case you don't want to send that message. Next, Remind Later and Follow Up Suggestions features ensure that you never miss replying to an important mail. Furthermore, the Undo Send feature allows you to unsend an email after you've sent it. 
That's not all. With iOS 16, when you search in the Mail app, it will deliver more accurate, relevant, and complete results. Moreover, Mail will also scan your messages to detect if you've forgotten to include an important part of the message like an attachment. 
In short, if we compare the Mail app on iOS 16 and iOS 15, Apple has added some of the most awaited and supremely useful features in the latest iOS. 
Also Read: How to convert Photo to PDF on an iPhone
iOS 16 vs iOS 15: Wallet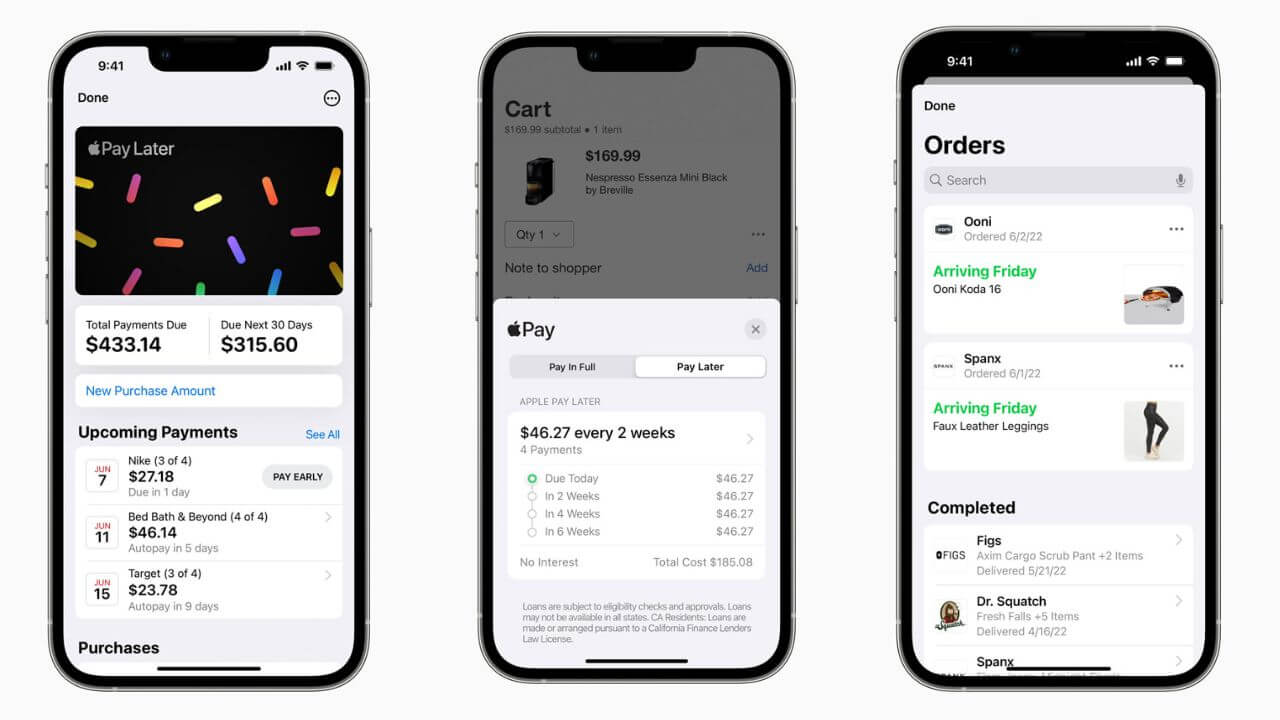 iOS 15 allowed users to safely unlock, start, and lock their cars ( by supported car manufacturers) without taking out their iPhones from their pockets or bag. In addition, iOS 15 made it possible to add hotel keys and securely access them with a simple tap on the iPhone. And now, iOS 16 has some pretty cool additions and upgrades to Wallet. First, ID cards will have more privacy features and will be available in more states. Moreover, you can easily and securely share car or hotel keys with apps like Messages and Mail. Next, you can protect your age and identity. So, if you don't want to share your exact birth date with an app or for signing up, you can choose to simply share that you're above 21. 
Moving further, iOS 16 introduces a brand new feature Apple Pay Later that allows users in the US to split the cost of an Apple Pay purchase into four equal payments. Therefore, you can make a purchase and set up a six-week payment schedule, with zero interest. This will allow you to make purchases without having to pay the full amount at once or disturbing your budget. Additionally, iOS 16 offers a way to track your upcoming payments in the Wallet app. Lastly, the Apple Pay Order Tracking feature lets you track Apple Pay orders, and receive order tracking information & detailed receipts in the Wallet.
So you see, there's a whole lot of improvement and upgrades to Wallet with the latest iOS 16. 
Also Read: How to transfer photos from Google Photos to iPhone gallery?
iOS 16 vs iOS 15: Maps
iOS 15 brought a bunch of upgrades and improvements like a 3D globe fused with enhanced details like 3D landmarks, new road colors, commercial districts, elevation data, and more. In addition, we got the Night-time mode with a beautiful moonlit glow, 3D city-driving experience, new road details, and the freedom to pin our nearby public transit stops and stations information to the Apple Watch and iPhone. These features offer iPhone users, brand-new ways to navigate and explore. 
Inspired by Google Maps, Apple has added a superb feature to Maps called Multistop routing. It helps you to plan journeys with up to 15 different stops in advance, all without having to put any additional information into Maps. Impressively, with automatically route syncing, you can plan your trip on your Mac, and then sync it with your iPhone when you're ready to step out. Moving further,
Maps on iOS also has new transit updates that give you an idea of your journey's cost and add transit cards to your Wallet, see low balances reminders, and top up the cards, without leaving the Apple Maps app.
iOS 16 vs iOS 15: Visual Look Up and Image isolation
In iOS 15, Visual Look Up helps identify certain objects like art, flowers, landmarks, breed of dog, and more by pointing your iPhone's camera at it. iOS 16 adds recognition of more subjects like insects, birds, and statues. Additionally, the latest iOS adds visual look-up enhancements. This feature allows you to tap and hold on to the subject of an image to detach it from the background and place it on social media, Messages app, or a photo/video editing app. Although it might not sound like a big feature, when you're working on media projects or presentations, this iOS 16 feature makes moving media buttery smooth. 
Also Read: All you need to know about iPadOS 16
Additional Features of iOS 16
1. iCloud Shared Photo Library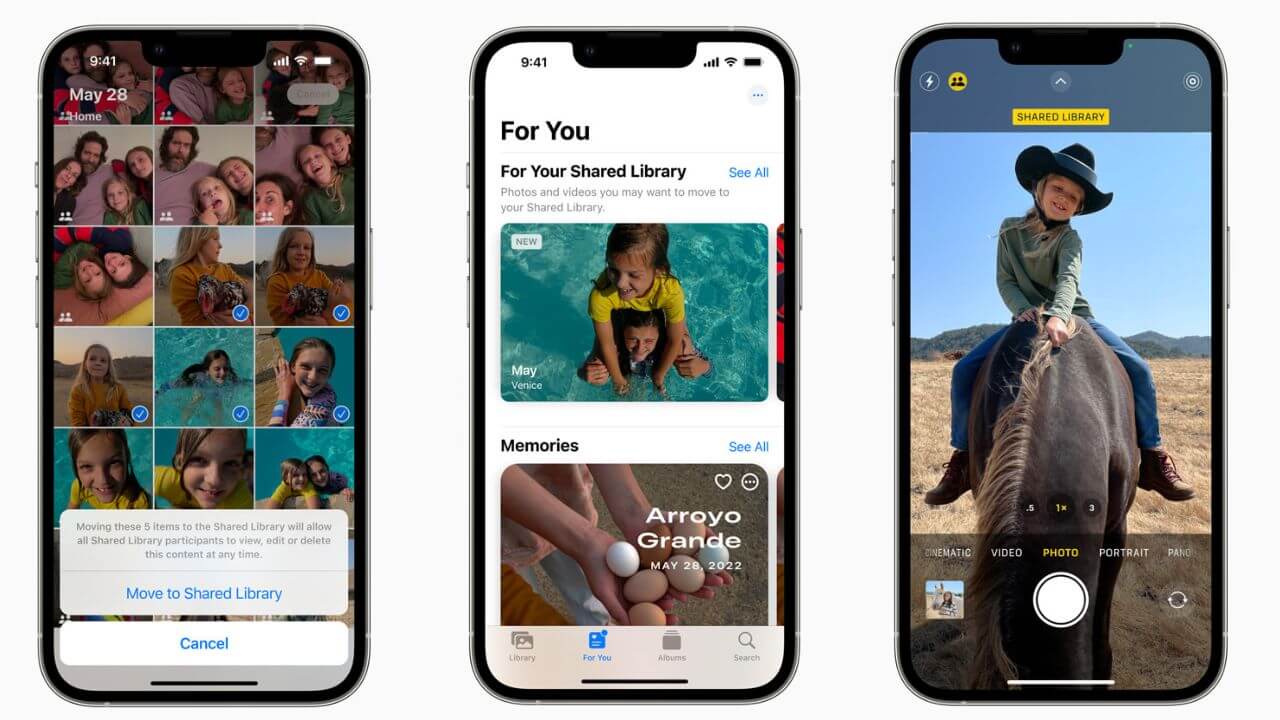 iOS 16 brings a new iCloud Shared Photo Library feature that makes it super easy and convenient for families to share and relive their memories. It offers a seamless way to share a collection of photos and manage them in a shared iCloud library that can be accessed by up to 6 users. Each user can edit, delete, or add the shared photos or videos. You can select the existing photos from your libraries or use the new toggle in the Camera app to share pictures directly to the shared library. 
2. The next-gen CarPlay
iOS 16 also introduces the new generation of CarPlay that makes deep integration with a car's hardware. On iOS 16, CarPlay offers content for multiple screens within the vehicle for a consistent and unified experience. Additionally, with deeper integration, iPhone users can control the radio, change the climate, and do much more. Furthermore, CarPlay now supports widgets to give you at-a-glance information from Music and Weather right on your car's dashboard.
3. Safety Check 
Apple has also introduced Safety Check, a new privacy tool in iOS 16 that aims to help people in abusive relationships. Using this iOS 16 feature, a user can quickly revoke privacy permissions that he/she has earlier granted to others. This includes location information, passwords, messages, iPhone apps, and others. Additionally, Safety Check allows a user to easily sign out of iCloud on his other devices. 
Also Read: How to remove any device from Apple ID? (Four Ways)
4. Dictation offers a new on-device experience  
Apple has also made some changes to Dictation with the latest iOS 16. It includes an all-new on-device Dictation system that keeps the keyboard open so that you can easily switch between voice and typing. Additionally, iOS 16 even does memoji dictation. 
Also Read: Best End-to-End Encrypted Messaging Apps for iPhone and iPad
5. Battery Percentage Indicator
Apple finally brings back the much-useful battery percentage indicator so you can always see the remaining battery in the status bar. With iOS 15, you would always have to swipe down to open the Control Center and see the remaining battery on your iPhone. Otherwise, you could add a Battery widget to your home screen. Frankly speaking, none of these offer a convenient solution. It's so damn irritating when you can't see the exact remaining charge right on your lock or home screen. With iOS 16, things have just gotten much better. So, if you're thinking about how IOS 16 is different from iOS 15, you must always know that iOS 16 lets you see the battery percentage in the status bar.
Also Read: How to backup any iPhone (Step by Step guide)
Should you upgrade to iOS 16 this fall?
Frankly speaking, there's no doubt that iOS 16 brings some powerful upgrades and niceties for iPhone users. Also, if we compare iOS 16 vs iOS 15, the latest version has a lot more to offer. Right from the
Mail and Maps additions to the introduction of exclusive features like iCloud Shared Photo Library, Apple Pay Later, and Safety Check, iOS 16 is simply awesome, and therefore, it's worth upgrading. Moreover, if you're tech-savvy or someone who just can't wait to get his hands on the upgraded iPhone operating system, you can definitely move to iOS 16. Apple released the polished version of iOS 16 for public use alongside the iPhone 14 Series in September. That said, you must know like any other software, the initial versions of iOS 16 might have some bugs. Apple recently pushed iOS 16.1.1 which brings fixes to some of the commonly faced iOS 16 issues.
Again, the initial versions of iOS 16 might cause some performance issues on older iPhones like iPhone 11 or iPhone 12. So, if you're someone who doesn't want to deal with overheating, battery drain, & other bugs, and want to give iOS 16 some time to fix more bugs, you can wait for now. After all, Apple will continue to fix bugs and refine its features for iOS 16 in its subsequent versions. Also, past a certain time, Apple will eventually drop support for iOS 15 in some time and you'll have to update to the latest version. Don't worry you still have plenty of time for this. 
If you plan to stick to iOS 15 for now, you must know that ‌iOS 16‌ is shown as an optional update in the Software Update menu. Make sure your device isn't set to install software updates automatically. Please note that once you update to ‌iOS 16‌, there isn't any easy way to roll back to iOS 15. So, make sure to upgrade to iOS 16 only when you're ready. When you're ready to make a transition, select the ‌iOS 16‌ in the Software Update menu and follow along. 
Are you planning to update to iOS 16 this fall? Or you'll be staying with iOS 15? Don't forget to share your thoughts in the comments section below.
Don't miss our troubleshooting guide on how to fix an iPhone not working after the update problem.