After months of rumors and speculations, Apple has finally announced the next-generation iPhone, the iPhone 13 Series to the world. The company unveiled all the models under the iPhone 13 lineup at Apple's September 4 2021 event. Although four iPhones were launched, we will remain focused on the standard variants; iPhone 13 and iPhone 13 Mini. 
The iPhone 13 and 13 Mini features a refined design that flaunts a durable flat-edge design and aluminum frame. You will see a 6.1-inch and 5.4-inch Super Retina XDR OLED display with the protection of Ceramic Shield on the iPhone 13 and 13 Mini, respectively. Both the models come with an IP68 waterproof rating to keep the device protected against spills from common liquids. As expected, Apple packs A15 bionic chipset in both models to offer top-notch performance and a smooth user experience. Not to forget, both the iPhones will run on
iOS 15 and come with 5G compatibility. It should also be noted that Apple claims to offer the most advanced dual-camera system and increased battery life on the iPhone 13 and 13 Mini. 
Now that it is up for pre-orders, it is time to buy charging accessories. As you know, Apple doesn't ship an in-box charger; you might want a reliable one to keep the latest iPhone up and running. Since you are not much aware of compatible chargers, we are here with our roundup of the best fast chargers for iPhone 13 and iPhone 13 Mini in 2022.
Note: We update our article from time to time to cover the latest products available in the market.
13 Best iPhone 13 and iPhone 13 Mini Fast Chargers in 2022
1. Apple 30W Official Fast Charger for iPhone 13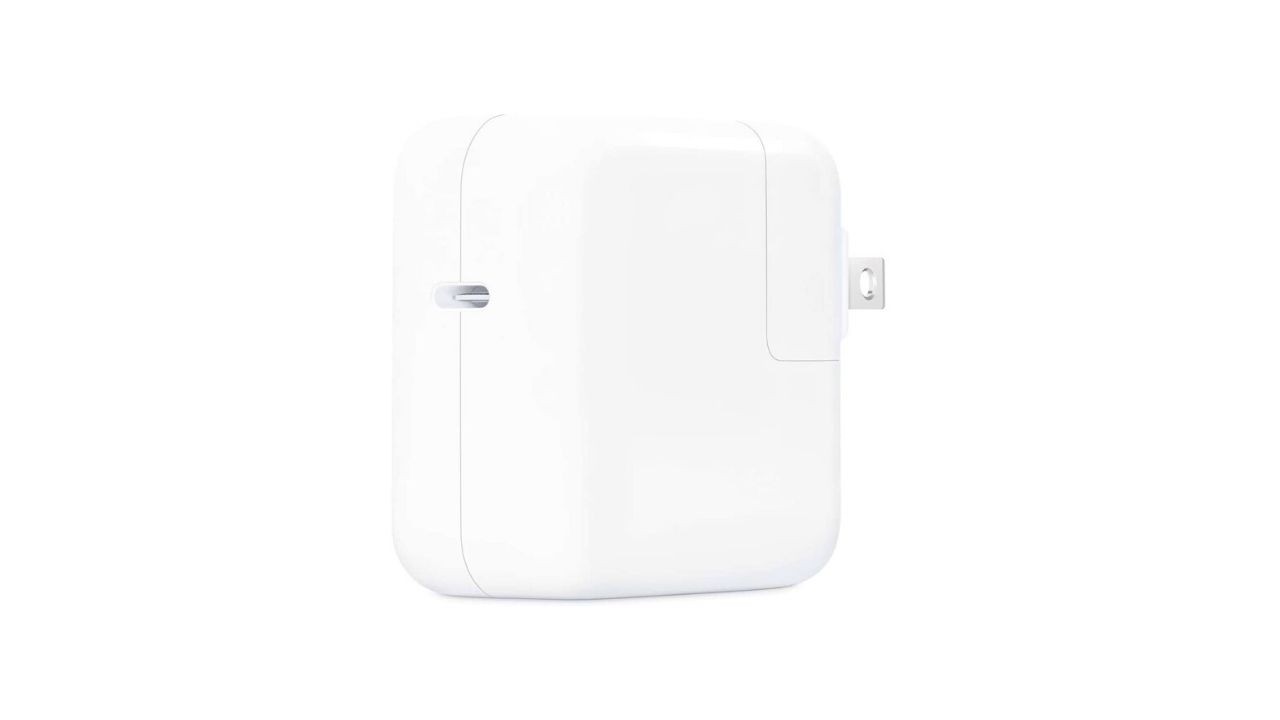 Since Apple doesn't ship an in-box charger these days, it is best that you get your hands on this first-party iPhone 13 fast charger. The Apple 30W USB-C Power Adapter charges your iPhone from 0 to 50 percent in just half an hour (30 minutes). Please note that this fast charger for iPhone 13 Mini features a single USB-C port for efficient charging of the iPhone. This fast charger works pretty well with any USB-C-enabled device across different brands.
Moreover, if you have a MacBook and iPads, having this fast charger is the best thing you can do to efficiently recharge various Apple devices. Because Type-C to Lightning cable is not available with this charger, you might have to get one. 
2. Belkin 25W iPhone 13 Mini USB-C Charger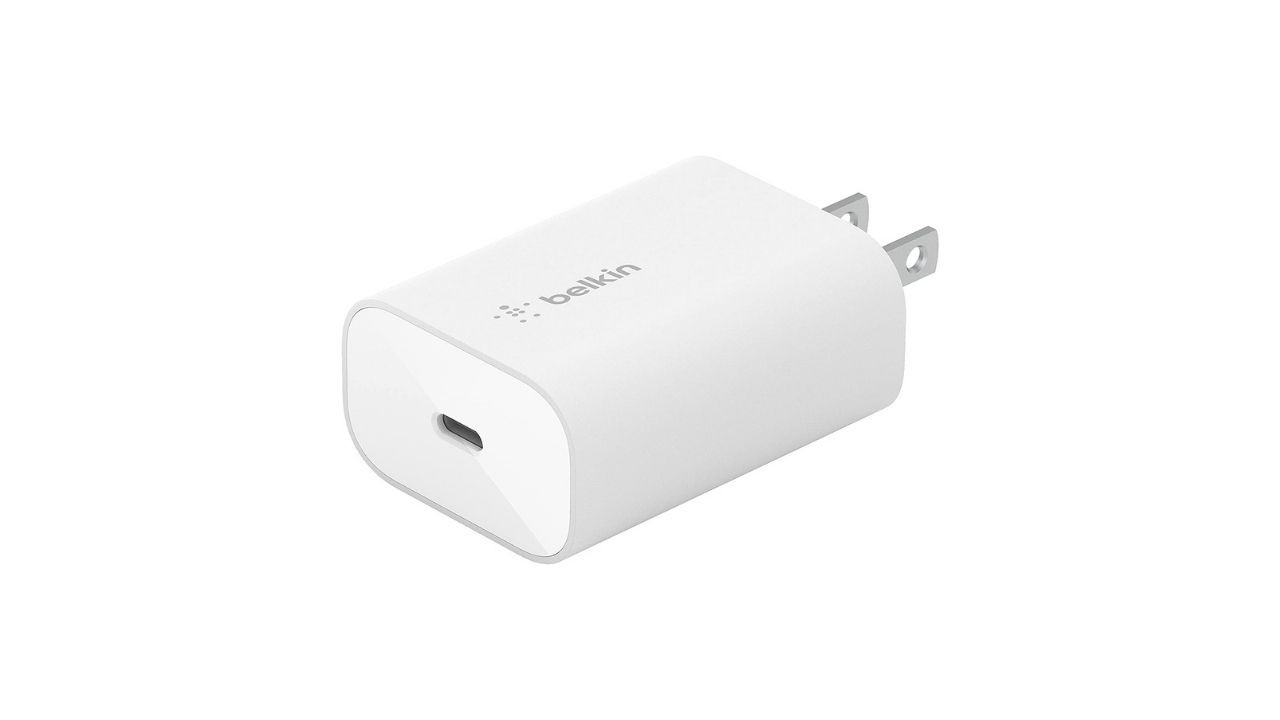 If you're looking for a budget-friendly fast charger for iPhone 13, grab this from Belkin. This USB-C iPhone charger can easily replace the in-box charger that has been removed by Apple for a few years now. This third-party charger for iPhone 13 and 13 Mini is optimized to offer decent charging for Samsung and other PD-enabled devices across various brands. The PPS technology ensures a charging output of up to 25W for the latest iPhone 13 series and 20W for the previously launched models. 
It is compact and lightweight in design that makes it easier for anyone to carry it in a travel bag or fit them in a small space. Let's not forget, the universal compatibility feature ensures this fast charger delivers optimum charging for devices such as Samsung S20 Ultra, S21 Ultra, Galaxy Z Fold 3, MagSafe iPhone 12 Pro Max, etc. Hands down, it is one of the best USB-C fast wall chargers for iPhone 13 and 13 Mini. Get it now!
3. Anker 30W iPhone 13 USB-C Fast Charger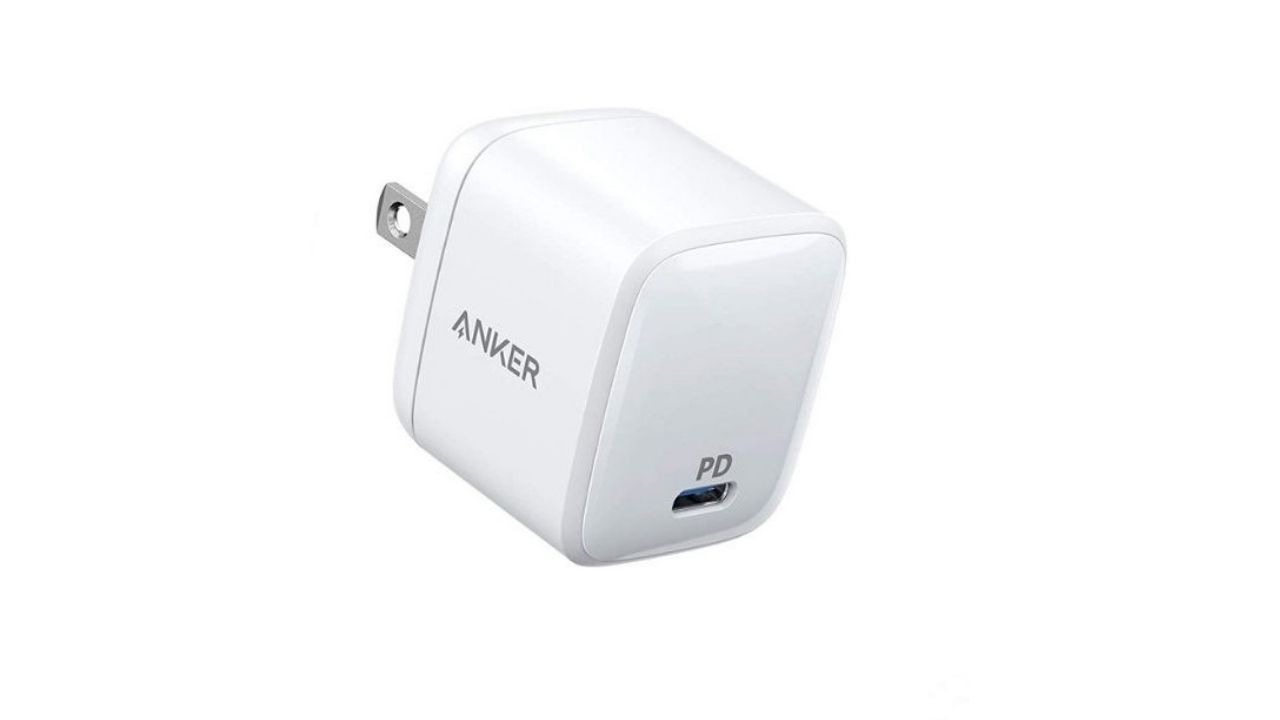 Here we have a travel-friendly and compact fast charger for iPhone 13 and 13 Mini, from Anker. The minimalist design of this iPhone power adapter ensures you keep it in minimal spaces such as small travel pouches and even a jeans pocket. Despite its tiny look, the iPhone 13 fast charger comes with a powerful 30W output to charge MacBooks, iPads, tablets, and all USB-C devices across different brands. Talking about the power, the iPhone USB-C fast charger can charge iPhone (8/8+/X/XS/XS/Max) up to 50% in just 30 minutes, which is 2.5 times faster than the 5W Apple stock charger. 
Let's not forget, the GaN technology incorporated in this fast charger ensures higher charging efficiency by eliminating certain risks such as overheating problems on iPhones, and more. Last but not the least, the iPhone 13 fast charger from Anker is backed by an 18-months after-sales warranty. 
4. Baseus SuperSi Fast Charger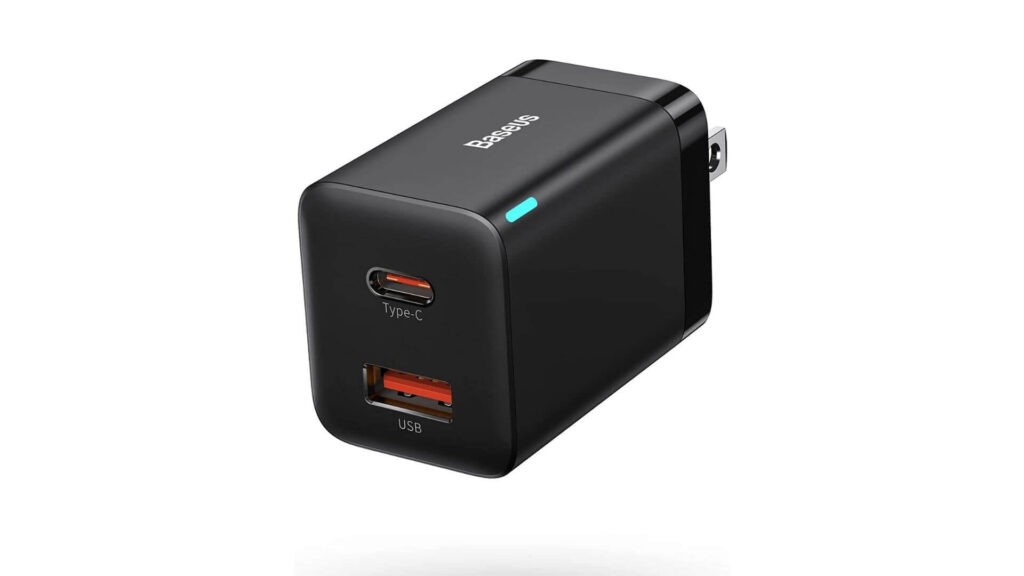 Baseus has made a reputation for making excellent quality, value for money products and their SuperSi fast charger holds up to that high standard. I have always been an advocate of sustainable charging over fast charging because extremely high charging speeds can deplete battery health rapidly in the long term. However, the Baseus SuperSi charger offers the perfect solution. It supports 30W PD Fast Charging which can power up your iPhone 13 from 0-60 in under 30 minutes. However, where Baseus rises up above the competition is in their in-house smart chip inside the charger.
This chip automatically tracks the charging progress and switches to a safety mode after 50%. This helps your phone charge rapidly if it's too low on battery but once you have enough, it slows the charging down to ensure that the battery pack undergoes minimum wear and tear over multiple charge cycles. I believe this is a much smarter and sustainable approach than just aiming for the highest possible charging speed. What's more, this same chip is so efficient that it develops 10% less heat than regular fast chargers. Since the chargers sport a USB C and USB A port, you can plug in 2 devices from a single outlet instead of carrying multiple adapters. The Super Si Fast Chargers integrate Baseus Power Split Technology which can enable you to charge 2 devices simultaneously at 18W(Type C) and 12W(Type A). The Baseus SuperSi Fast Charger is the one I personally use to power my devices everyday and I would highly recommend it.
Pros
30W Fast Charging powers your iPhone 13 from 0-60% in 30 minutes
Smart technology ensures minimum battery health depletion
Generates less heat than regular chargers
Great Value-For-Money
Cons
5. Anker 36W PowerPort III Duo
PowerPort III Duo is a powerful fast charger for iPhone 13 and 13 Mini, from Anker. It features two different USB-C ports for fast charging two devices at the same time. Due to the minimalist and lightweight design, this Anker fast charger for iPhone 13 should be the first choice for someone who travels a lot. Did we mention that it comes with foldable plugs and international voltage compatibility? It means you can travel with this iPhone fast charger. This 36W fast charger from Anker uses PowerIQ and VoltageBoost
technology for efficient and intelligent charging. 
As far as power output is concerned, both the USB-C port pumps 18W, which can recharge two iPhones simultaneously. You will also get to see a soft LED light to indicate the charging status. It won't be wrong to say that this is one of the best fast chargers that you can buy right now for the iPhone 13 series. Also, it is worth mentioning that the Anker PowerPort III DUO comes with an 18-month warranty.
6. Spigen 20W Type-C iPhone Fast Charger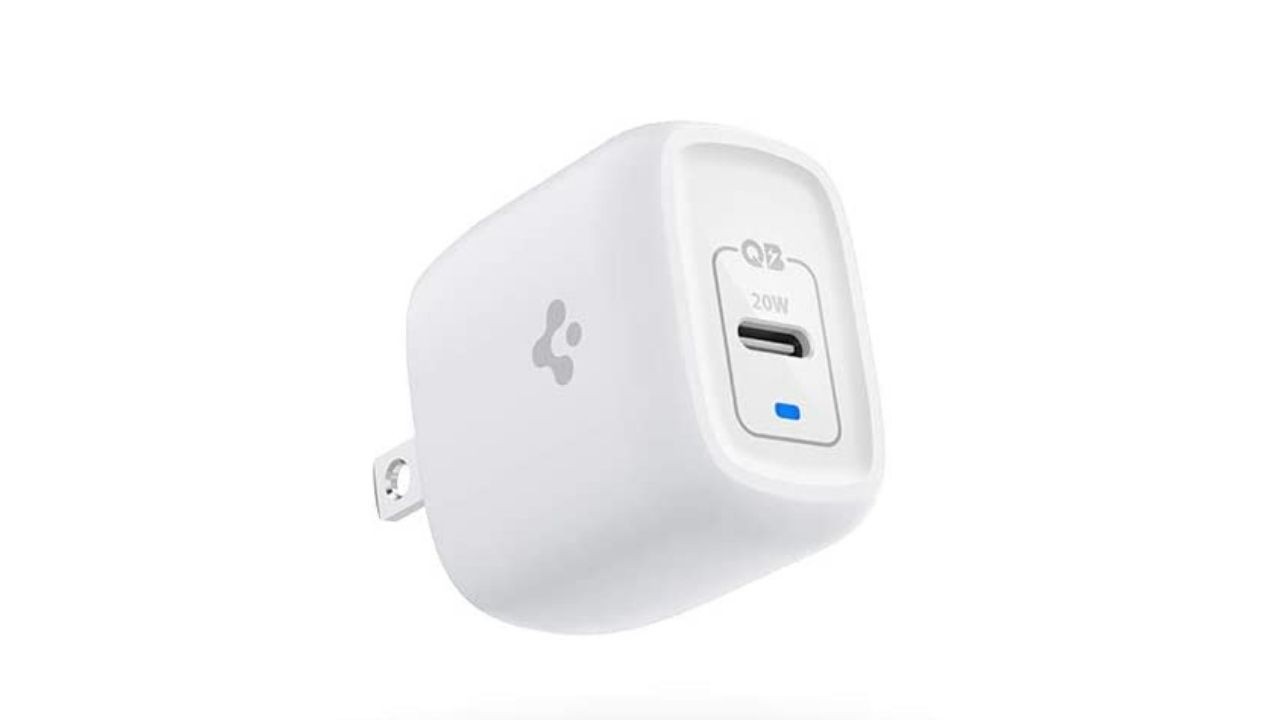 Spigen has been at the forefront of offering iPhone 13 accessories, but a fast charger is something out of the box. The Spigen 20W Type-C fast charger became a surprise element when it was launched first. To be honest, it is more affordable than the Belkin fast charger we have mentioned above. All thanks to the compact and lightweight design, this fast charger has become the first choice among travelers with a strict budget.
Do remember, this fast USB-C charger can charge your iPhone 13 at a maximum speed of 20W. You may think what's good about buying an underpowered charger if the iPhone 13 comes with 25W fast charging. Let me tell you, there are few benefits of charging your iPhone at a decent pace as well. By using this charger you will offer a long life to the iPhone battery as well as it ensures minimal or no overheating problems. 
This USB-C iPhone 13 charger from Spigen uses Navitas Gallium Nitride chipset for higher efficiency and less heat generation at the time of charging. Please note that it comes with a foldable Type A plug (US standard). 
7. Yootech 20W USB-C Wall Charger (Most affordable)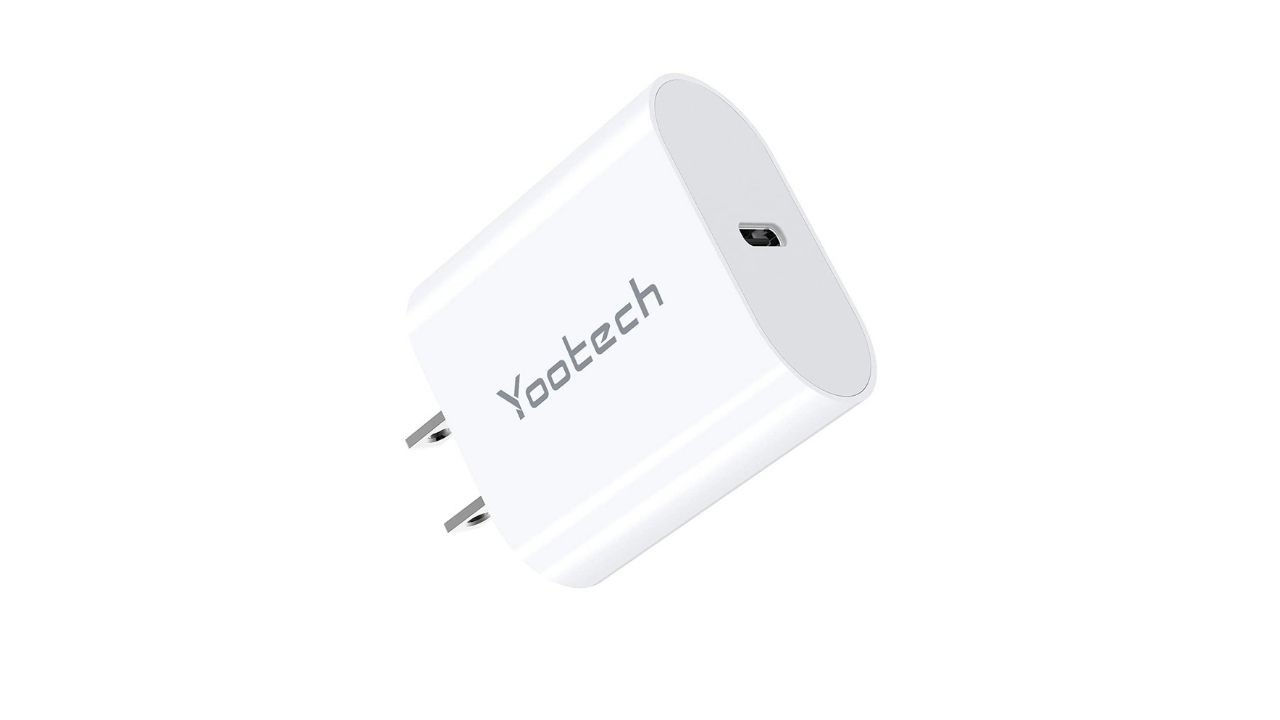 For all those who are looking for the most affordable USB-C iPhone charger, we have for you the YooTech. This USB-C wall charger offers 20W of charging output for decent charging on iPhone 13 and 13 Mini, which eventually is three times faster charging in comparison with a regular 5W iPhone charger. The universal compatibility ensures this fast charger works across different devices including the beefier Galaxy smartphones such as Z Fold 3 5G, S21 Ultra, S20 Ultra, and many other phones. 
The compact design of this type-C iPhone charger makes it easier for individuals who roam around different places. It has a simple yet solid build that restricts it from scratching and falling apart. Moreover, it comes with UL certification and Multi protect technology to keep the device safe from over-voltage, over-charging, overheating, and short-circuits. Overall it is a reliable and affordable iPhone 13 fast charger with over 1200 reviews.
8. Anker 25W Super Fast Charger for iPhone 13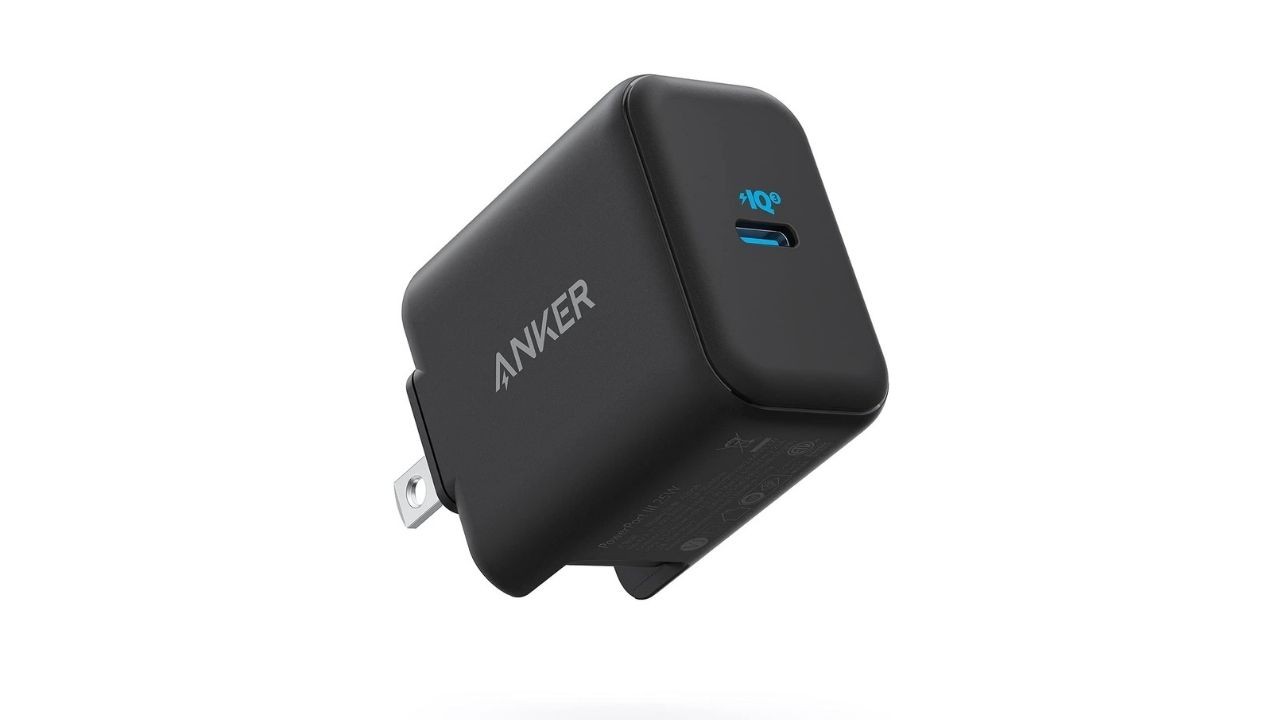 Are you looking for a super-fast charger for iPhone 13 and 13 Mini? Please grab this one from Anker. This 25W iPhone charger features a compact design that ensures maximum portability at any time. The foldable plugs attached to this Anker charger can allow it to fit in a minimal space such as travel bags and pouches. 
This fast iPhone 13 charger from Anker features an exclusive Multi protect safety system for protection against over-voltage, over-charging, as well as iPhone overheating problems. The Power IQ 3.0 technology incorporated in this fast charger ensures smart and efficient charging for smartphones, tablets, etc. Moreover, this iPhone 13 USB-C charger is backed by Anker's 18-month post-purchase warranty. 
9. TECHNET 65W iPhone 13 Fast Charger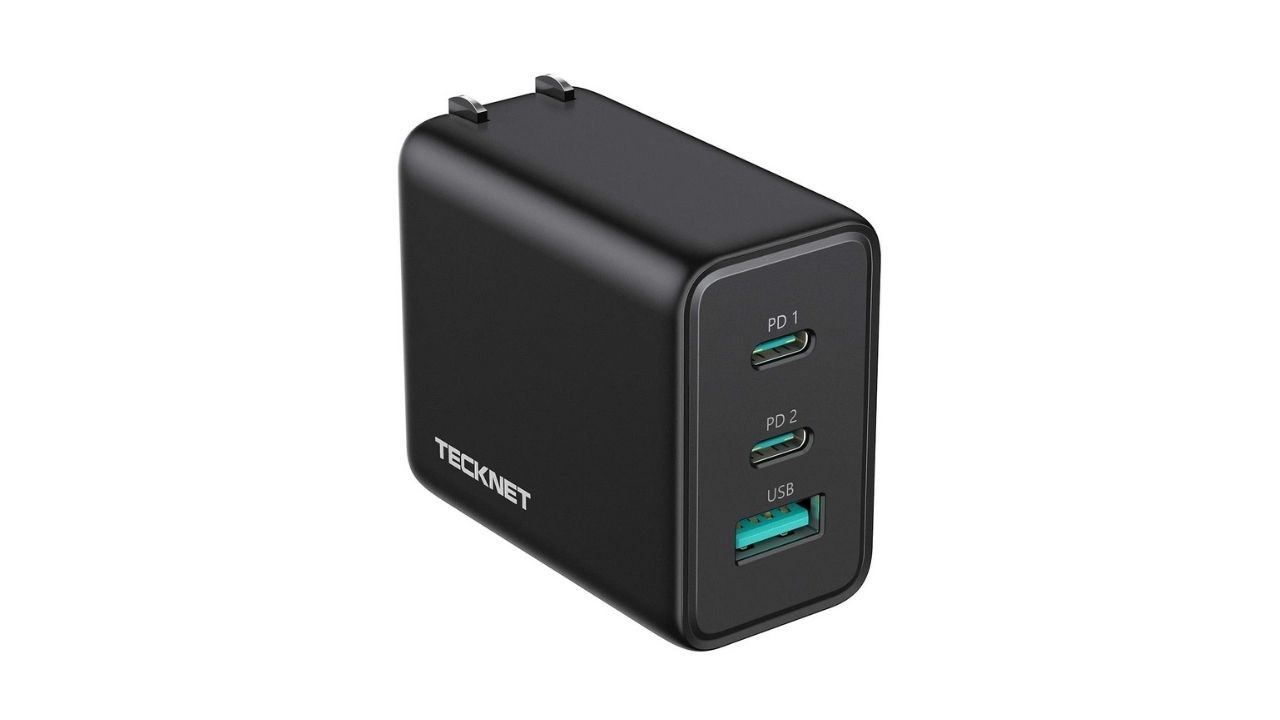 If you are looking for a fast charger with massive power, we recommend going with this one from TECHNET. This fast charger for iPhone 13 features three different ports (2 x USB-C PD port and 1 x USB-A port) for charging three devices simultaneously. The brand also claims that this fast charger can fully charge a MacBook Pro in 2 hours via USB-C to USB-C cable. Please note that cable is not included in the pack. This charger features a foldable plug & travel-friendly design that ensures maximum portability. 
All thanks to the latest GaN technology, your iPhone 13 will get optimum charging by reducing power consumption. Also, the built-in safeguards features ensure protection against excessive current, overcharging, and overheating problems on iPhone. The outer shell of the charger is made from fireproof ABS and PC material for better durability. 
10. AOHI Magcube 30W PD iPhone 13 Mini Fast Charger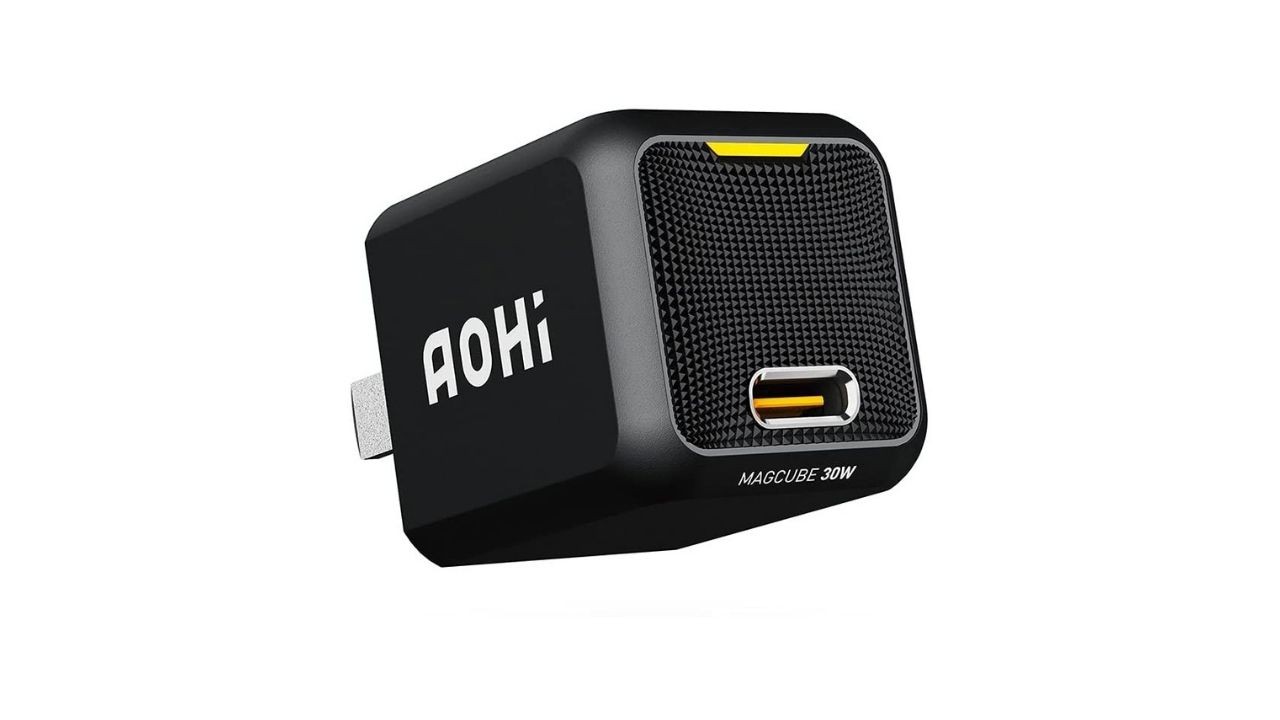 Here we have one of the best fast chargers for iPhone 13 Mini that can rapidly charge your iOS and Android devices three times faster than the normal 5W. If we take a look at the design, it is half the size of most 30W chargers from different brands. All thanks to the GaN technology, this charger can offer more efficient charging as compared to other fast chargers out there. This USB-C power adapter comes with multiple fast charging protocols and suitable voltage for charging your iOS as well as Android smartphones. Last but not the least, this fast charger for iPhone 13 comes with an 18-months of hassle-free warranty. 
11. iPremium 20W Fast Charger for iPhone 13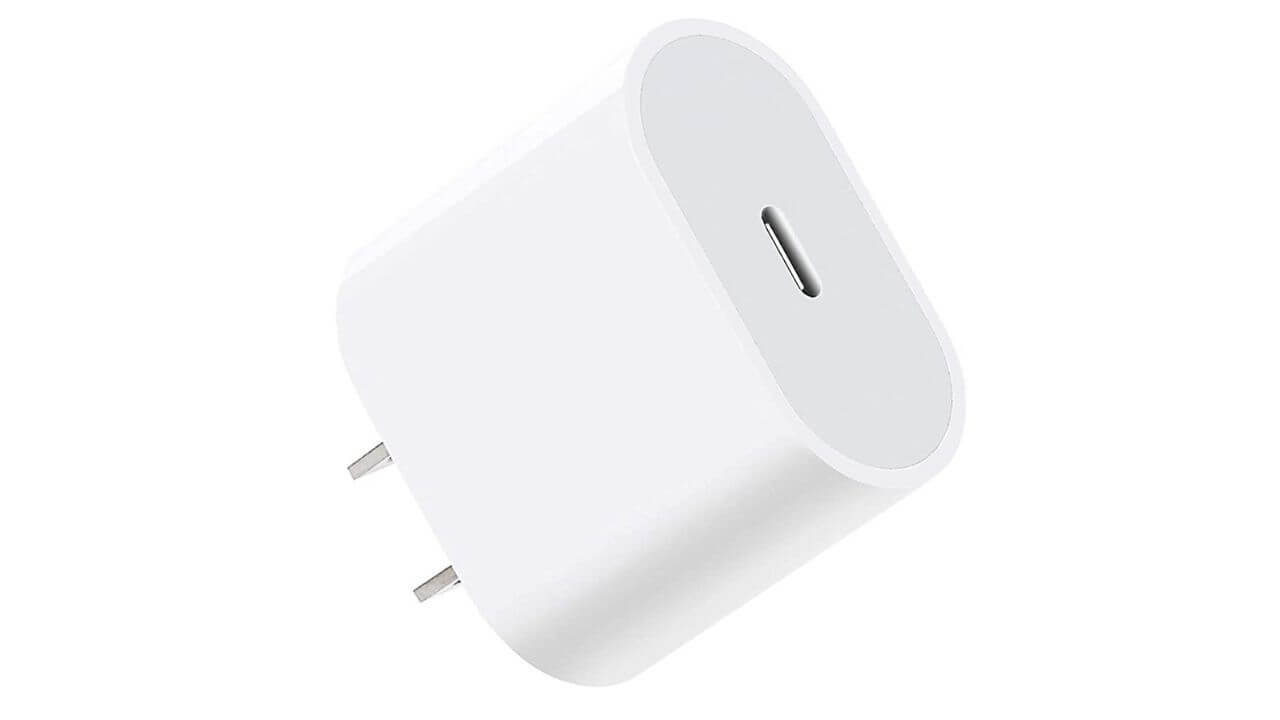 Here we have another option to charge your iPhone 13 efficiently. This fast charger from iPremium can efficiently charge your device at a maximum speed of 20W. This iPhone 13 fast charger comes with power delivery 3.0 technology for high-speed charging. It comes with various safety features to protect the device and charger from overcurrent, over-voltage, short-circuit, and
overheating problems. You can charge various devices under the Apple ecosystem with the help of this USB-C fast charger. Please note that you'll also get a 6.6ft. USB-C to USB-C charging cord which can be used for data transfer at a speed of 480Mb/s. If you're looking for secondary or cheap chargers, then this iPhone 13 Mini charger offers unmatched value for money.

12. TT&C 25W PD Fast Charger for iPhone 13 Mini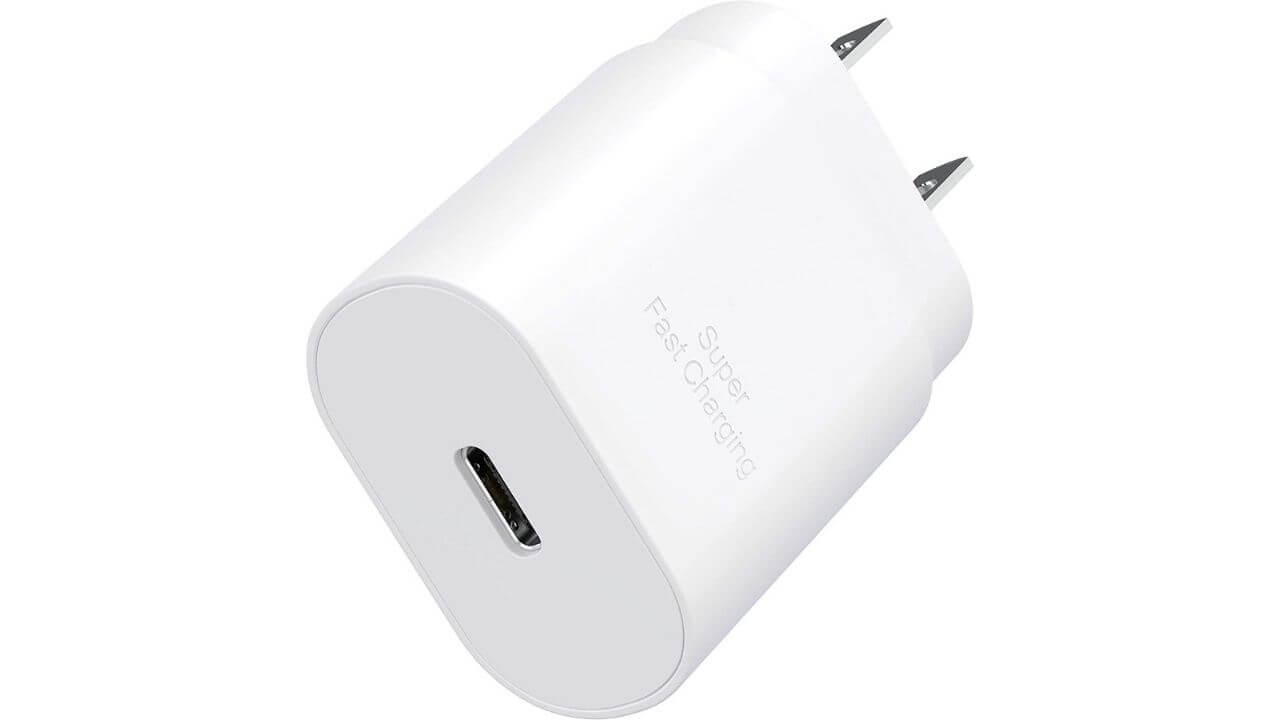 If you are looking for an affordable fast charger for iPhone 13 Mini, you can grab the TT&C PD charger without any doubt. This fast USB-C charger features a lightweight and compact design which makes it useful for anyone who is always on the go. Let's not forget that this iPhone 13 Mini fast charger comes with UL safety standard which protects your device from overload, short circuit, and overheating issues. Besides, you can use this charger to re-energize your iPads, and other Android devices such as Galaxy S22, Tab S8 Ultra, and more. The best part of buying this fast iPhone 13 Mini charger is that you will get a 12-month worry-free post-purchase guarantee. 
13. Quntis 20W USB-C Fast Charger (Best secondary charger for office)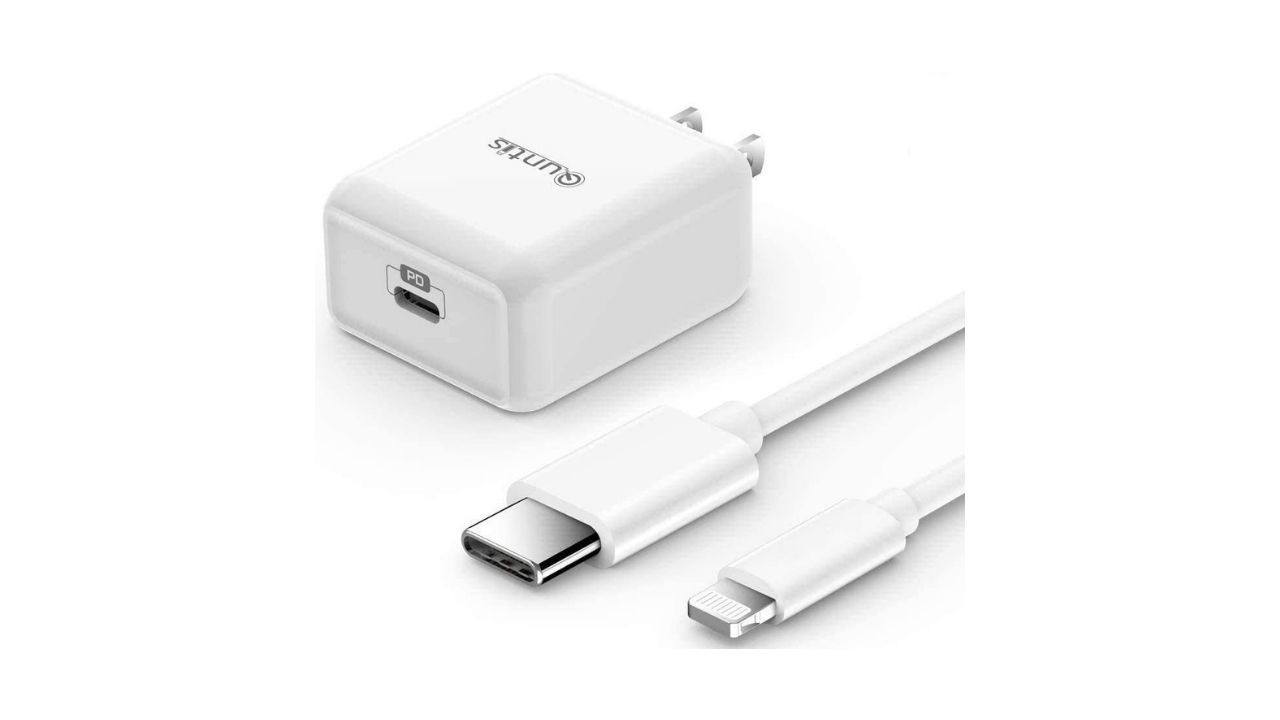 The 20W iPhone charger from Quntis comes with MFi-certification for reliable and safe charging on the latest iPhone 13 and other iPhones. The multi-protect safety system incorporated in this fast charger ensures complete protection from over-voltage protection and more. This USB-C wall charger comes with a 6 feet long USB-C to Lightning cable. All in all, this iPhone fast charger comes with all the essential safety features and universal compatibility with Samsung, Pixel, and other devices.    
FAQs related to best fast chargers for iPhone 13 and iPhone 13 Mini
a) What charger is best for iPhone 13 Mini?
The maximum charging speed of the iPhone 13 Mini is 20W, so it is best to use a charger that offers a greater charging speed than that. You can choose from various fast chargers for the iPhone 13 Mini that are above its charging speed. As per Apple, all the iPhones under the 13 series are compatible with fast charging technology. If claims are considered, a 20W adapter is capable of charging an iPhone 13 Mini up to 50% in just 30 minutes. If you are planning to get a reliable wireless charger, you should keep in mind that the Qi wireless charging capabilities of the iPhone 13 Mini are limited to 7.5W only, whereas you can also use a
MagSafe charger to re-energize an iPhone 13 Mini at a charging speed of up to 15W. So, make sure you are choosing the right wireless/MagSafe chargers. 
Other than the official chargers, here are some of the best fast wired/wireless/MagSafe chargers brands that you can consider:
Anker

Spigen

Belkin

Mophie, etc. 
b) Does the iPhone 13 Mini have fast charging?
The iPhone 13 Mini is compatible with 20W wired fast charging. Whereas, it supports MagSafe wireless charging up to 15W and Qi wireless charging up to 7.5W. Apple claims that a 20W or higher fast wired charger can charge the device up to 50% in 30 minutes. For your information, let us inform you that you can easily charge an iPhone 13 Mini via USB, computer system or simply using a reliable compatible power adapter.
c) Can I use a 30W charger for iPhone 13 mini?
Yes, you can use a fast charger with 30W power to charge the iPhone 13 Mini, but it will charge at its maximum speed i.e. 20W. So, rather than investing in a charger with a higher power, you can choose a compatible 20W fast charger to charge the device efficiently and save a few bucks. Unless you
want a multi-device charging station or adapter.
Well, that's the end of our roundup on the best fast chargers for iPhone 13 and 13 Mini in 2022. Also, check the list of best accessories for iPhone 13 Mini to buy right now.