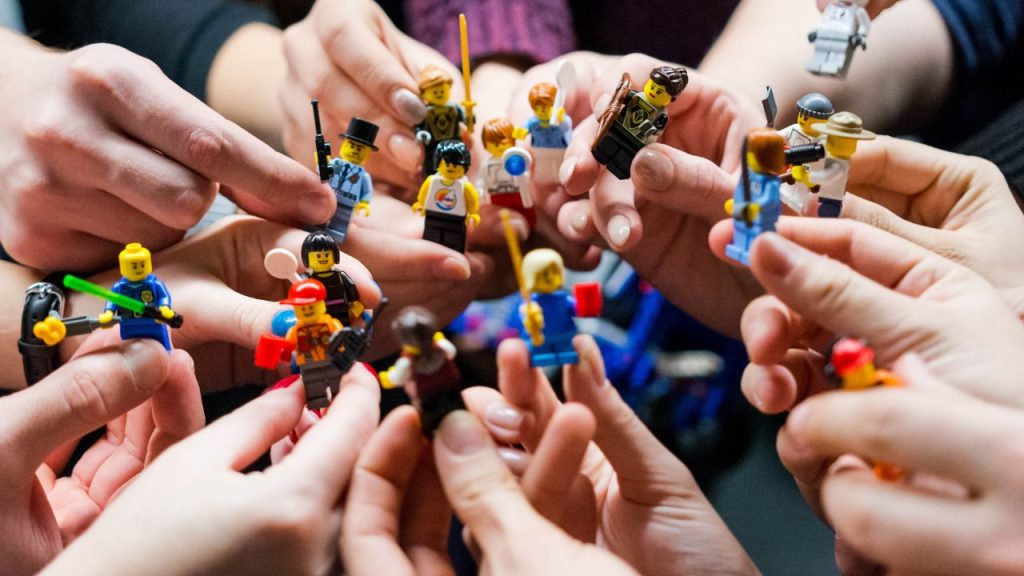 Our story started back when game cartridges were a household thing and Prince of Persia 2: The Shadow and the Flame came out for the Super Nintendo Entertainment System in 1999. Since then we've been exploring everything about tech. Whether it's trying to fix a damaged cartridge of a retro gaming console or making sure the PS2 loading screen did not show a Red Screen of Death, we've been exploring and testing tech products every day of our life. Earlier we were just curious to find out what else could a product do. Later on, it became a habit to explore everything about the product and troubleshoot issues. With time we came to be known as "the guy who knows tech and how to fix it". Since then we've been exploring the ins and outs of consumer tech products. Be it a sound system from the 90s or a printer that decided to stop working; we've been troubleshooting things for years and helping out people buy the right products.
After personally helping hundreds of people, we made things official in 2017 by publishing how to-articles and product reviews on our website, TechnoYaar. Later in 2018, we changed TechnoYaar to TechieTechTech. It's quite the name, we know. Since then we've been publishing guides, reviews, news, and rants about daily tech products. 
Our Mission
Our mission at TechieTechTech is to make sure our readers are tech independent and smart when it comes to spending their hard-earned money. What we mean by tech independence is no salesman or an online ad filled with catchy keywords should cloud their purchase decision. Guiding our readers to read the fine print of products and helping them understand whether a product is worth purchasing or not. 
We believe a seamless product experience is an essential part of a customer journey. The product journey does not stop when you open the product box after purchase. In fact, a whole new product experience journey starts and we want to ensure you make the most out of your new tech product. 
iPhone not charging? Don't know which HDMI port to use on your TV? No matter the issue, we're here to guide you through the technical stuff and make technical things super easy for you. We've invested thousands of hours and dollars to 
Help you troubleshoot basic or complex issues on products,

Suggest the

right apps

for the right task or device

Recommend the top accessories you could buy for a particular product

Test products rigorously and let you know whether they are the right fit for your lifestyle

Making you aware of products and their issues before people buy them due to the hype, and more
Technology has been a part of our life since the early years and we've always tried to help people who were making not-so-smart product buying decisions due to a lack of information or a pushy salesman. 
With over two decades of combined experience trying to fix products and learning about new products from printed media, our tech connoisseurs have credible experience when it comes to product recommendations and troubleshooting. Finding out and letting you know whether that $500 soundbar ad you saw on TV the other will actually be useful for your bedroom or whether that $2000 OLED TV you've seen as the "Most Recommended" everywhere is worth the hefty price tag. Is there a cheaper alternative? Will my son's PlayStation work with this TV? Can I use this smart light with my Amazon Echo smart speaker? As product testers and reviewers, these are the kind of questions we try to answer in the most simple way. 
What We Publish
We publish a variety of articles ranging from product reviews to troubleshooting guides to roundups of product recommendations and more.
Products Roundups
Product roundups are basically a list of products that we recommend after researching through hundreds of verified user reviews, testing, or reviewing. Whether it's a protective case for your iPhone or the right external monitor for your latest Microsoft Surface laptop, we're here to help you get the bang for your buck. 
Buying Guides
Buying a TV or soundbar is an expensive affair. For a layman, the pushy salesman at your nearest offline stores and technical jargon-filled Amazon listings are no help either. The most effective way is to read a buying guide. An all-in step-by-step guide that will simplify all the technical jargon for you to understand. We, at TechieTechTech, go a step further and share our top recommendations with the buying guide for you to make things easier and ensure you make the most out of your purchase. 
How-to Tutorials 
Buying a tech product is the first part. The moment you set up your device, you start a new product experience journey which will likely be filled with some annoying products issues like being unable to charge your phone, trying to fix an unresponsive trackpad on your MacBook, or setting up a new soundbar with your Apple TV. We try to cover them all.
News and Leaks
For all our enthusiast readers, we publish news about exciting upcoming products. Although leaks and rumors are a gray area that might be frowned upon for click-baiting, we try to ensure all our leaks are from credible sources. 
Product Reviews
We test a variety of products from lots of manufacturers. Our product testing span days and we ensure you get to read the most useful information about a product before making a purchase. Our years of experience, help us to test products and ensure manufacturers are not slacking and delivering what they promised to the customers. Confused between two different products? We also publish product comparisons to help you easily compare different products in the most simple way.  
Affiliate & Ad Disclosures
Paying the bills and keeping the lights on is as important as the passion to drive a business forward. In order to pay our staff and website costs, we earn money by showing ads from only trusted networks like Google. Furthermore, as an Amazon Associate, we earn from qualifying purchases. We place affiliate links in our product recommendations and buying guides. By no means, do these affiliations affect our judgment or product recommendations.
Feedback
To Err is Human. We all make mistakes. It is what makes us what we are. If you come across anything that is outdated or straight-up wrong, you are more than welcome to share those findings with us. We will try our level best to fix it. 
---
If you have any questions regarding any product recommendations or any article, feel free to reach out to us here.
Rohan Bhateja
Write for us
If there is something interesting that you have in mind and think will fit on this blog, please submit it to get published!