When the iPhone 12 Mini was first unveiled back in October 2020, my heart literally skipped a beat. An edge to edge bezel-less iPhone 5S was all I had wanted for years and I could see that dream finally coming true. But now that the honeymoon period is long over, is the iPhone 12 Mini a rational buy in 2022? Let's find out! 
iPhone 12 Mini Review: Design
The design of the entire iPhone 12 series was inspired from the iPhone 4 and 5 with the flat metal edges paired with the flush, flat front and back. But this inspiration becomes more apparent than ever with the iPhone 12 Mini because even the size is very similar to the yesteryear models. It is no shocker that the iPhone 12 Mini is the most compact mainstream smartphone you can find.

It is also the best built compact phone you can find, with aluminum rails sandwiched by Apple's Ceramic Shield glass front and back. The buttons and Mute slider are all as tactile and great as you would imagine. It honestly feels like a small souvenir of luxury in your hand. 
To me, the iPhone 12 Mini feels like the perfect lifestyle product. In a world of Pro Max's and Ultra's, the 12 Mini seems perfect for carrying while you're out on a run or for looking at your grocery list as your hands juggle between your phone and the shopping bags or for tapping and paying as you hurriedly grab that coffee. As a person with larger than average hands who can easily handle large phablets, I still prefer the size of the 12 Mini over any other smartphone form factor. 
Also read: Best Accessories for iPhone 12 Mini You Need to Buy
iPhone 12 Mini Review: Display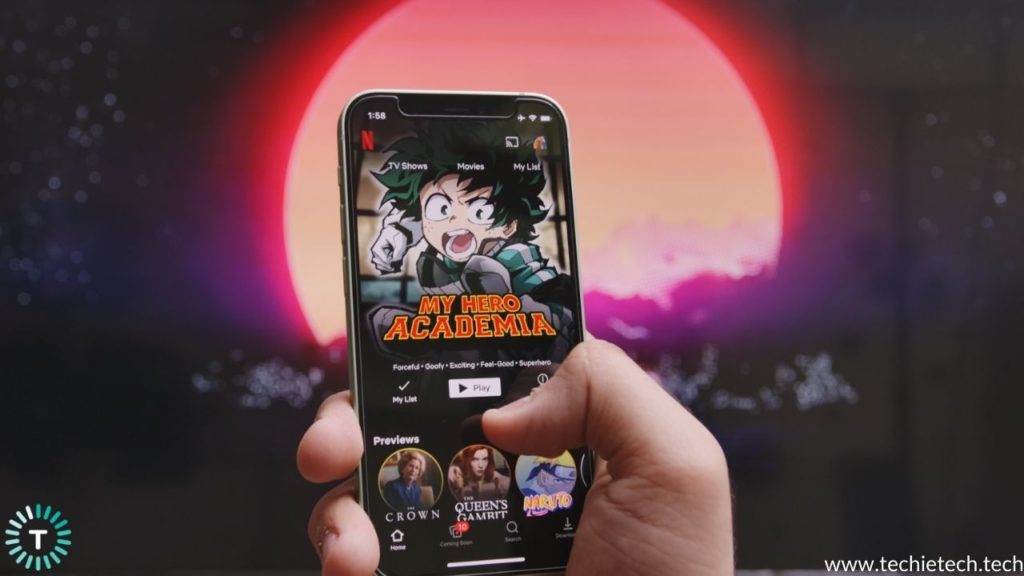 Moving on, let's talk display. This is where the downside of that small size rears its ugly head. The display of the iPhone 12 Mini is jokingly small compared to the norm today. It is still a brilliant panel with a crisp high resolution and Apple's Super Retina XDR technology but that size, it's a potential dealbreaker. See, you could go on and on about how you don't play games on your iPhone, or watch videos or look at pictures… I made the same arguments to myself. But the fact of the matter is that a small display is objectively an inferior experience in today's world. Every post or story that you look at on Instagram, you miss some details, everytime you text someone, you have to put up with a cramped keyboard. The list just goes on and on. I took my time getting used to it and still felt a huge difference when I switched back to a larger phone. This is a big reason why I always urge people to please go hands-on with that display, get a proper feel for it before you actually buy a 12 Mini. 
Also read: Best Fast Chargers for iPhone 12 Mini
iPhone 12 Mini Review: Performance
What I wouldn't worry about though, is the performance. Apple phones have long been praised for their longevity and the 12 Mini is no different. The A14 chip under the hood makes sure that no matter what you throw at it, the phone would never struggle to keep up. Because of bad thermals in a small size, I was initially skeptical of the phone's performance in high-intensity usage but all my fears were unfounded because the 12 Mini can keep up just fine. I have been using the iPhone 12 Mini on iOS 15 ever since it launched and it runs as fluid and fast as I could possibly demand.


Apart from that, since Apple commits to 5 years of software support, buying a 12 Mini now, more than a year into its life cycle, still seems like a better proposition than buying some more recently launched Android phones with comparatively inferior software support. 
Don't Miss: Best MagSafe Compatible Accessories for iPhone 12 Mini
iPhone 12 Mini Review: Camera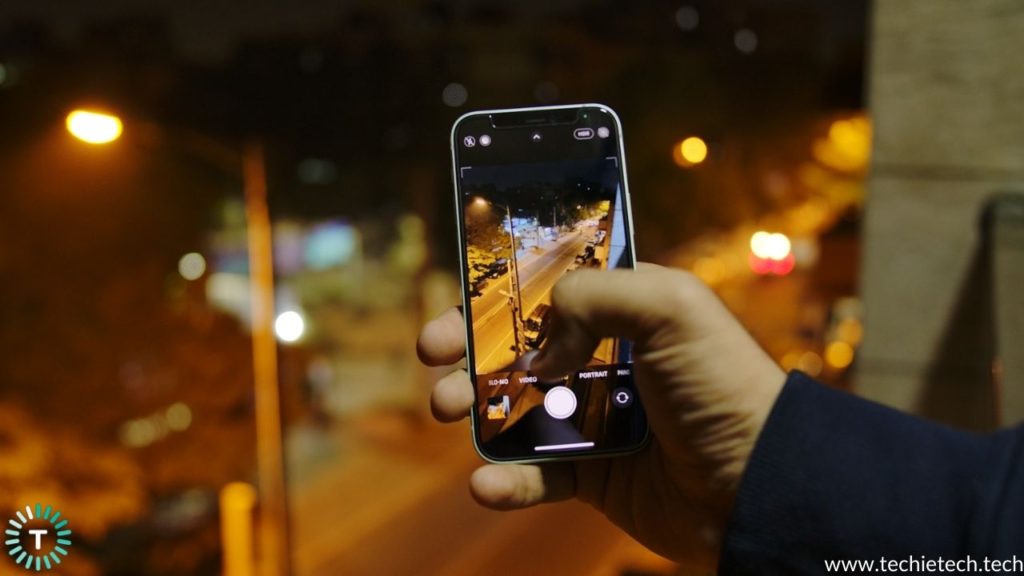 Moving on, let's talk about cameras. The iPhone 12 Mini sports a dual-camera setup featuring a 12MP f2.2 primary camera and a 12MP f2.4 ultrawide on the rear. Please note that it has the same camera as the iPhone 12. Let's take a look at how it performs in 2022.
Photos:
The 12 Mini takes bright and vivid pictures with a high dynamic range. Thanks to the A14 Bionic chip, the pictures look sharp even in challenging light conditions and noise levels are low.  

Along the same lines, the iPhone 12 Mini sports a 12MP front camera that snaps rich selfies in almost all lighting conditions. You can check out our detailed camera review of the iPhone 12 Mini here.
Videos:
iPhones have always been ahead of the competition when it comes to shooting videos on a smartphone. The iPhone 12 Mini is no different. 

It can record videos in up to 4K@60fps from all 3 cameras. Videos shot with the 12 Mini are vivid, have accurate colors and unmatched image stabilization.

On top of that, the iPhone 12 Mini also supports shooting and editing videos in Dolby Vision HDR. It is a game-changer if you've got a Dolby Vision TV or display. The videos look brighter and more true-to-life. 
To conclude, the iPhone 12 Mini delivers an easy to use camera experience in a small form factor. Although, the small display takes some time to adjust. Apart from that, the iPhone 12 Mini has an excellent camera that is suitable for all kinds of users. Be it snapping pictures of pets goofing around or shooting a travel vlog, the 12 Mini's camera delivers everything, that too in a small size.
iPhone 12 Mini Review: Battery Life
And now to touch up on perhaps one of the biggest drawbacks of the iPhone 12 Mini. The battery. Basic logic defines that smaller size means smaller battery means less endurance. And even though Apple tried hard with several optimisations and efficient hardware, the battery life on the 12 Mini is still average at best. It's fine if you don't use your phone constantly since the standby time is great but if you have 6-7 hours of screen on time daily, then making it last a full day would be challenging even without heavy use.

Of course, heavier use like gaming or navigation seeps the battery away and if your usage requires that, a portable charger is highly recommended. I feel like the 12 Mini had noticeably better battery life on iOS 14 but that could be just my phone's battery aging with time. If you love everything about the iPhone 12 Mini but need better battery life, I would highly, highly recommend stretching your budget to accommodate the 13 Mini. 
Also read: How to Fix Battery Drain on iPhone 12 Mini
iPhone 12 Mini Review: Speakers, FaceID & Call Quality
Now, for a few quick highlights before we conclude. The speakers, while teenier than the larger iPhones, are still pretty decent. FaceID works great on the 12 Mini and I don't miss TouchID unless I'm out wearing a mask. Call quality and reception is great and the phone call experience just feels nicer when you hold this next to your ear compared to a giant slab. 
Don't Miss: iPhone 12 Overheating on iOS 15? Here's how to fix it
iPhone 12 Mini Review: Conclusion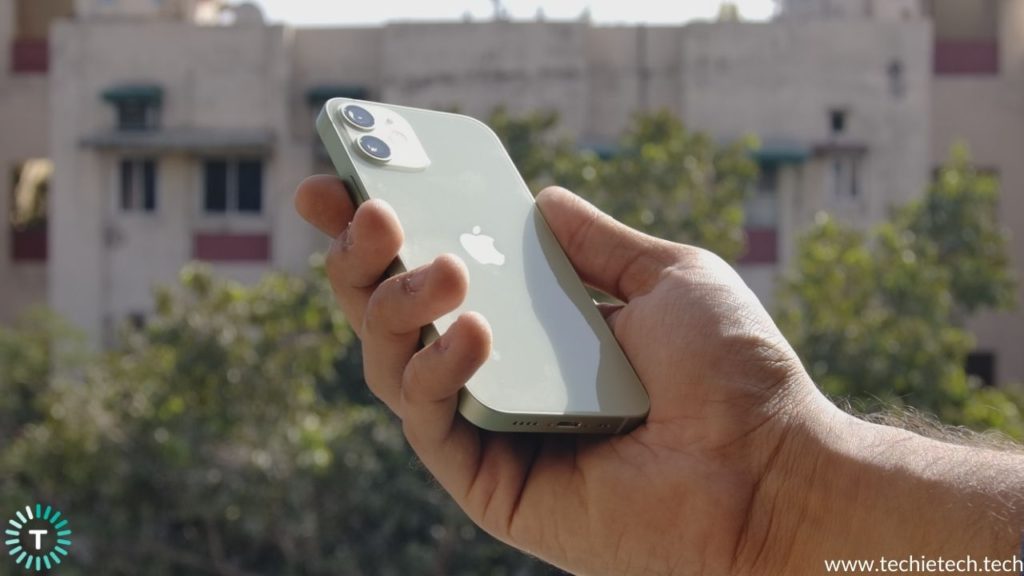 To conclude, the iPhone 12 Mini, in my opinion, still makes for a solid, solid buy in 2022. With various discounts and promotions, the 12 Mini is now significantly cheaper and I think it offers excellent value for money, especially when you look at the long term. If you can manage living with the smaller display and average battery life, I would highly recommend the 12 Mini.

Check Price on Amazon (US/UK)