The iPhone 12 last year was somewhat of a radical step by Apple. It introduced an all new design, gorgeous OLED screens across the entire lineup and some of the most powerful internals for the time. Well, a whole year has passed and as the world is getting excited about the iPhone 13, I decided to step back and take a glance at how the iPhone 12 is doing one year later.
iPhone 12 Review: Design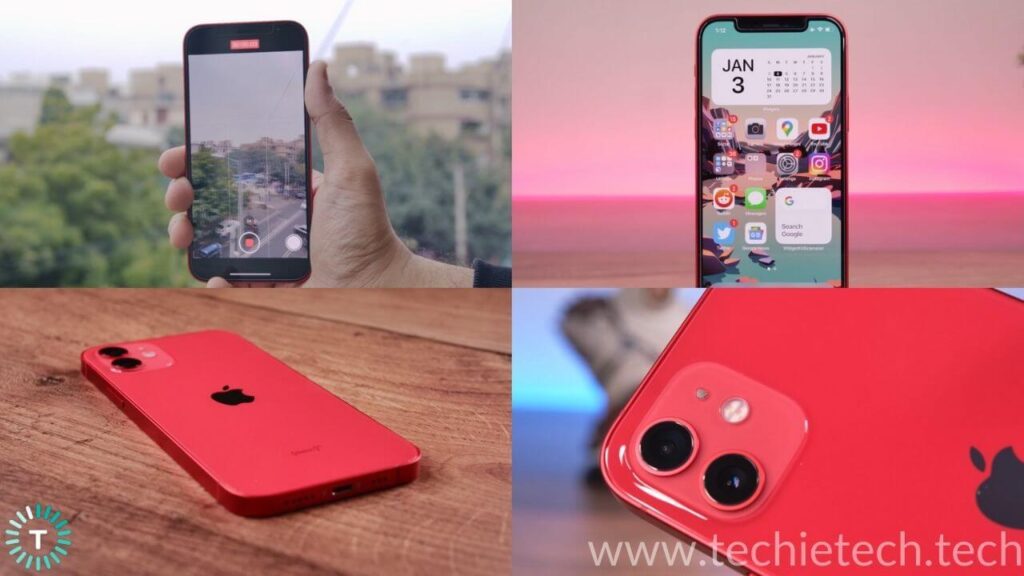 When the iPhone 12 was first launched, it became an instant fan favourite because of the flat edges, the completely flat display and the flat back glass. It is a throwback to the all time great iPhone 4 and 5 design and people loved it. Well, it has been a year and I can tell you that this design is as fresh as it was on Day 1. That's truer than ever now because Apple has basically recycled this same design in the iPhone 13 as well.


The matte aluminium flat sides look beautiful and cutting edge, standing out from the curved glass obsessed competition. Holding it in the hand gives you this incredible feeling of holding something that was designed with incredible attention to detail. It almost hurts using it with a case. However, one thing that I did notice was that the sharp corners of the frame tend to stab you in the palm when you use it single handed for longer durations. Also, if it's complaints we're talking about, I am not a big fan of the glossy glass back and how it attracts oily fingerprints. 
Also read: Best Cases for iPhone 12 You Can Buy Right Now

But still, when we talk about the design and the build quality, I think the iPhone 12 is the most gorgeous looking iPhone in many, many years. And as I said, the fact that the iPhone 13 has this same design keeps the iPhone 12 looking fresh and cutting edge for another year.
Also read: Best Fast Chargers for iPhone 12
iPhone 12 Review: Display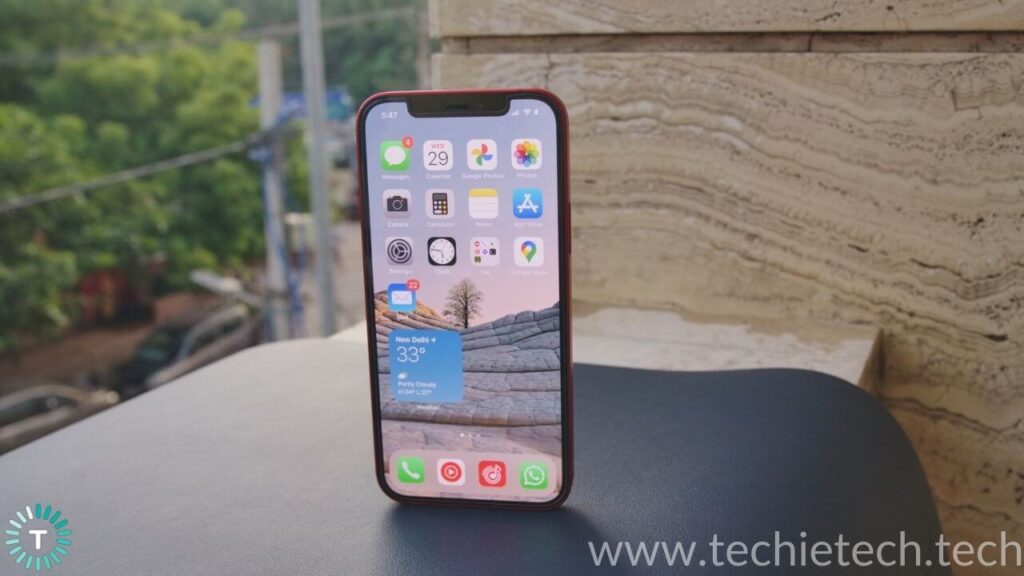 Moving on, let's talk about that display. The iPhone 12 was the first non-pro iPhone to sport an OLED Retina display. In my personal opinion, this has been hands down the biggest improvement in the iPhone 12 coming from the shoddy LCD panel of the iPhone XR and iPhone 11. The display is simply stunning with vibrant yet natural looking colours, crisp text and vivid details. One caveat with the iPhone 12 and even the iPhone 13 is the lack of a higher refresh rate. It's not the end of the world since Apple's 60 Hz displays are quite smooth but not as smooth as an actual 120 Hz display. 
Another footnote to add here is that Apple boasted of adding a very durable Ceramic Shield glass atop the display on the iPhone 12 which is supposed to be shatter resistant. While I thankfully haven't had to test that out, I did notice that it gathers micro scratches quite easily.
A screen guard is still very much recommended.
iPhone 12 Review: Performance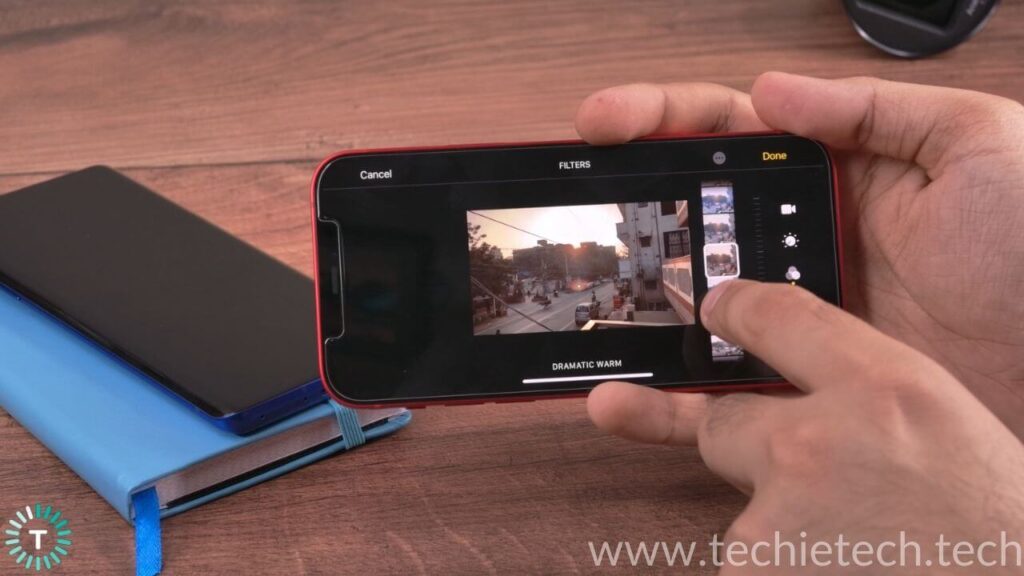 Moving on, let's talk about performance. This is going to be short and sweet. The iPhone 12 has the A14 Bionic CPU from Apple and while it was the most powerful chipset at the time of launch, it is still amongst the top ranks a year later. In my year of using the iPhone 12, I have never faced a single instance where the phone felt slow or underpowered. Be it your day to day stuff like web browsing and social media or intense stuff like heavy gaming and video editing, the iPhone 12 basically provides you the fastest experience you could possibly get. In fact, this phone is still so quick and powerful that in my short time comparing an iPhone 12 to an iPhone 13, I could not make out a single difference in terms of power.
Also read: Best MagSafe Cases for iPhone 12
iPhone 12 Review: Software Updates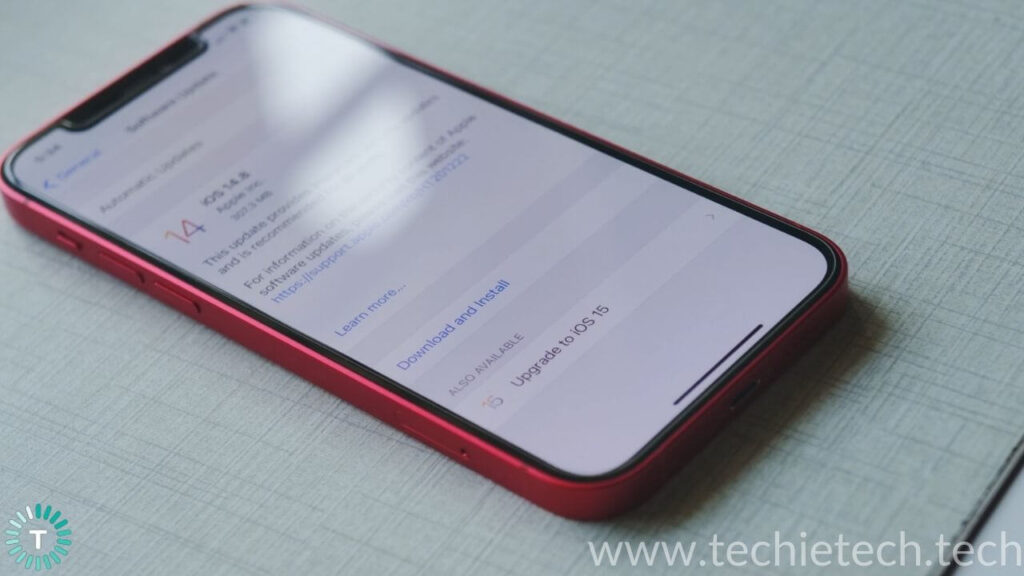 This brings me to the topic of software updates. Equipping their phones with such powerful chipsets allows Apple to provide them with new features and software updates for many, many years. Apple's software update track record is truly unrivalled and the iPhone 12, like every other iPhone, will get 5 years of software support. Since one of that year is already up, you can expect the iPhone 12 to get software updates till 2025. 
Also read: iOS 14 vs iOS 15: Should you update?
iPhone 12 Review: iOS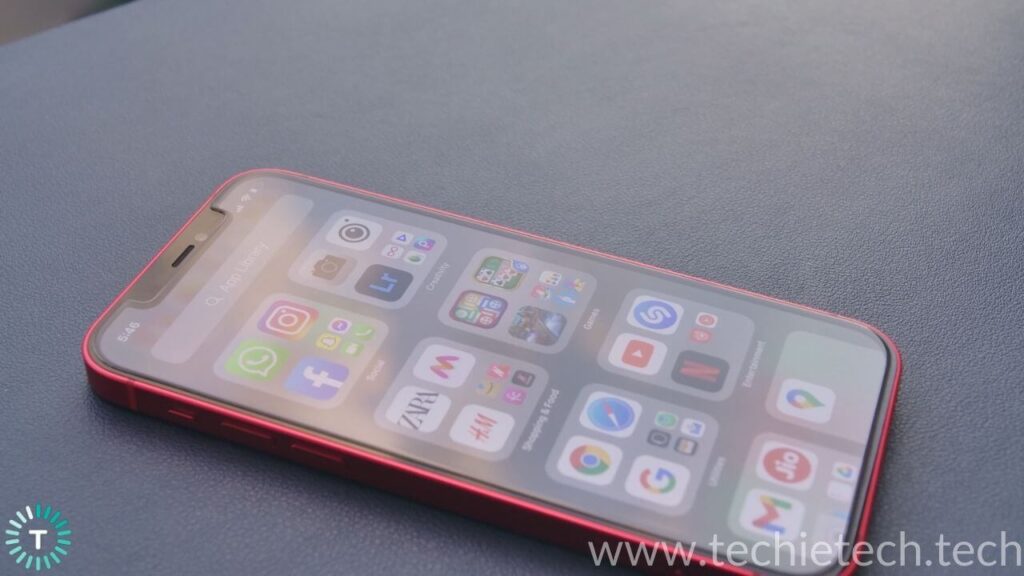 Talking about the actual software itself, it's a mixed bag. While you have positives like more stability, more smoothness and better developed third party apps, there are also downsides like virtually no customisation options and a lackluster notification system. If you're interested in getting into an ecosystem, Apple has one of the most complete array of products like the AirPods and the Apple Watch. However, the cost of entry is often higher than the competition.
Also read: iPhone 12 vs OnePlus 9 Pro: Which one should you buy?
iPhone 12 Review: Camera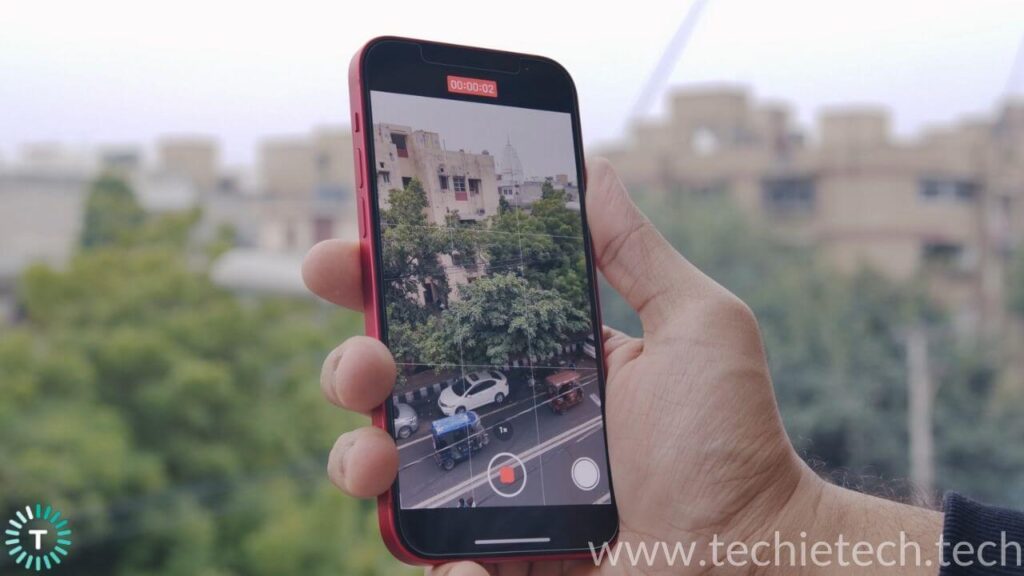 Moving on, let's talk about the cameras now. Before we begin, let's revisit the specs of the iPhone 12. It has two 12MP cameras on the rear, an f1.6 primary snapper and an f2.4 ultra-wide camera. On the flip side, the iPhone 12 sports a 12MP selfie camera along with the FaceID sensors. Let's find out how the 2020 Apple flagship performs in 2021.
Photos:
Apple's remarkable image processing paired with the powerful A14 processor produce excellent images with high dynamic range and plenty of detail in all lighting conditions. 

The ultrawide camera captures pictures with well managed distortion and high dynamic range. 

Low light performance and portraits look very accurate in terms of colors and subject separation.

For more in-depth findings you can watch our detailed review of the iPhone 12.
Videos:
In terms of video resolutions and frame rates, the iPhone 12 can shoot videos in 4K@60fps from all cameras including the front camera. 

The iPhone 12 shoots video with unmatched dynamic range and image stabilization.

Pair this with

Dolby Vision HDR

shooting, playback and editing support and you have a smartphone that can easily take on 2021 flagships.
In short, if you want a smartphone that captures excellent videos and bright pictures with high dynamic range, the iPhone 12 checks all the boxes. The only caveat could be the lack of a telephoto lens but that's also missing in the iPhone 13. Otherwise, the photo and video quality of the iPhone 12 is straight up top notch.
Also read: Best Camera Lens Protectors for iPhone 12
iPhone 12 Review: Battery Life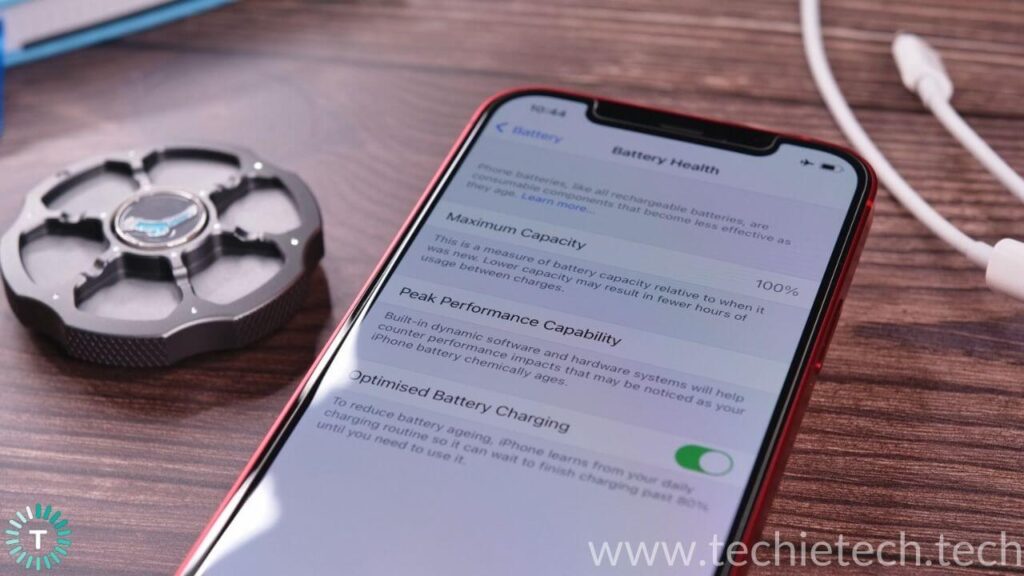 Talking about the battery life, this is one area where the iPhone 12 is not amazing. While it is not at all bad, it is also not as good as the iPhone 11 or the newer iPhone 13. A full 100% charge would usually easily last me an entire day of mid to heavy use but expecting anything more than that would be stretching it. One thing that always shines in Apple's favour is the fact that the standby drain on iPhones is negligible so the battery will last a lot longer if you're not on your phone constantly. 
When we talk about charging, you can get fast charging on this iPhone with a 20W adapter which you'll have to buy separately. It's quite quick but not nearly as fast as something like Dash charging on OnePlus phones. There's also MagSafe support for wireless charging and a variety of different magnetic accessories. 
Also read: How to save battery on iPhone 12 (Ultimate Guide)
iPhone 12 Review: FaceID, Speakers, Call Quality etc.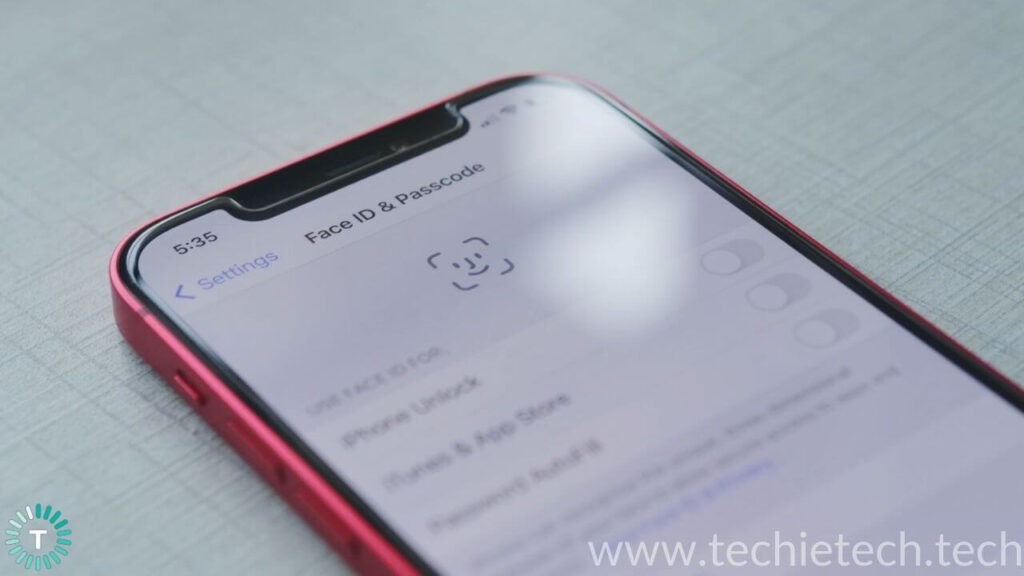 And now, for a few quick highlights from my user experience before we conclude this review. FaceID works extremely well most of the time although I do miss TouchID every time I try to use my phone with a mask.
The call quality is also pretty good with great earpiece and loudspeaker quality. The signal holding capacity is good too although still a step below something like the Galaxy S21 Ultra.

The stereo speakers sound great with excellent clarity even at the highest volume levels. The haptics are also class leading in typical Apple fashion.
Also read: iPhone 12 vs iPhone 12 Mini: A Sizeable Difference
iPhone 12 Review: Conclusion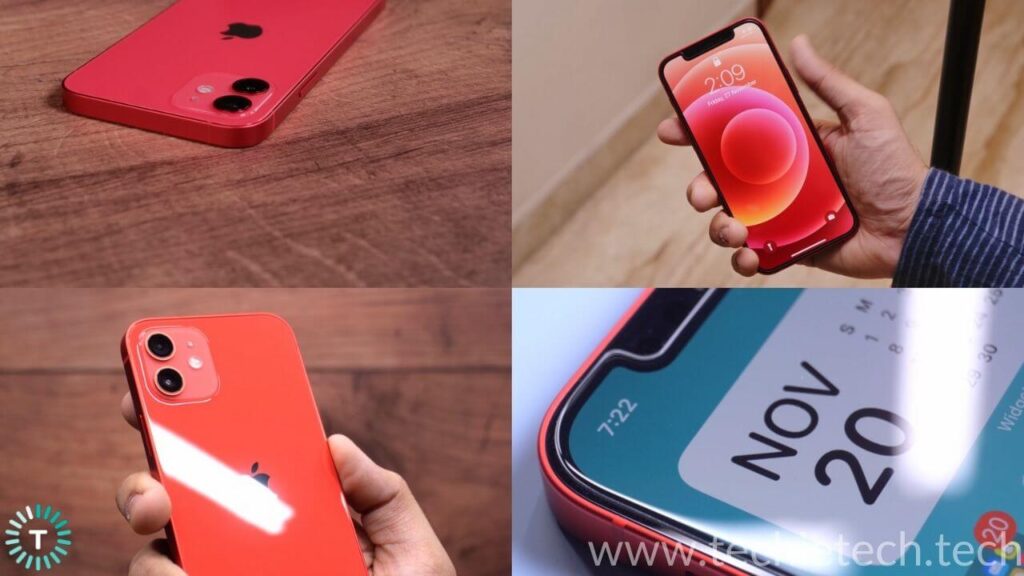 And now, to conclude. I think that if you're going to buy a mid-tier iPhone today, it should be the iPhone 12. It is hands down the best value iPhone in the market today. If you're buying an iPhone 11, then putting in some money will get you the iPhone 12 which has major upgrades like the display, the new design and better cameras. On the other hand, the iPhone 13 is at best an incremental upgrade over the iPhone 12 which means that both these phones essentially offer the same user experience. So getting the iPhone 12 and saving some money does sound like the wiser decision. What's more, since the iPhone 12 is a year older, you might even find some great deals on it. All this is why the iPhone 12 is my go-to recommendation for everyone out shopping for an iPhone.

Check iPhone 12 price:
Amazon (US): https://amzn.to/3er6cwK 
Amazon (India): https://amzn.to/3eqlQst 
Amazon (UK): https://amzn.to/3p0iP72