Apple unveiled tons of exciting features as well as products at the WWDC 2022. This includes the most anticipated macOS Ventura, iOS 16, the M2 Chip, a new MacBook Air and MacBook Pro, iPadOS 16, and much more. Just in case you were busy somewhere else and didn't catch up with the live conference, here are some of the major announcements made by Apple at the WWDC 2022.
Major Announcements made during Apple's WWDC 2022 event
1. iOS 16 supports Customized Lock Screen, better notifications, and more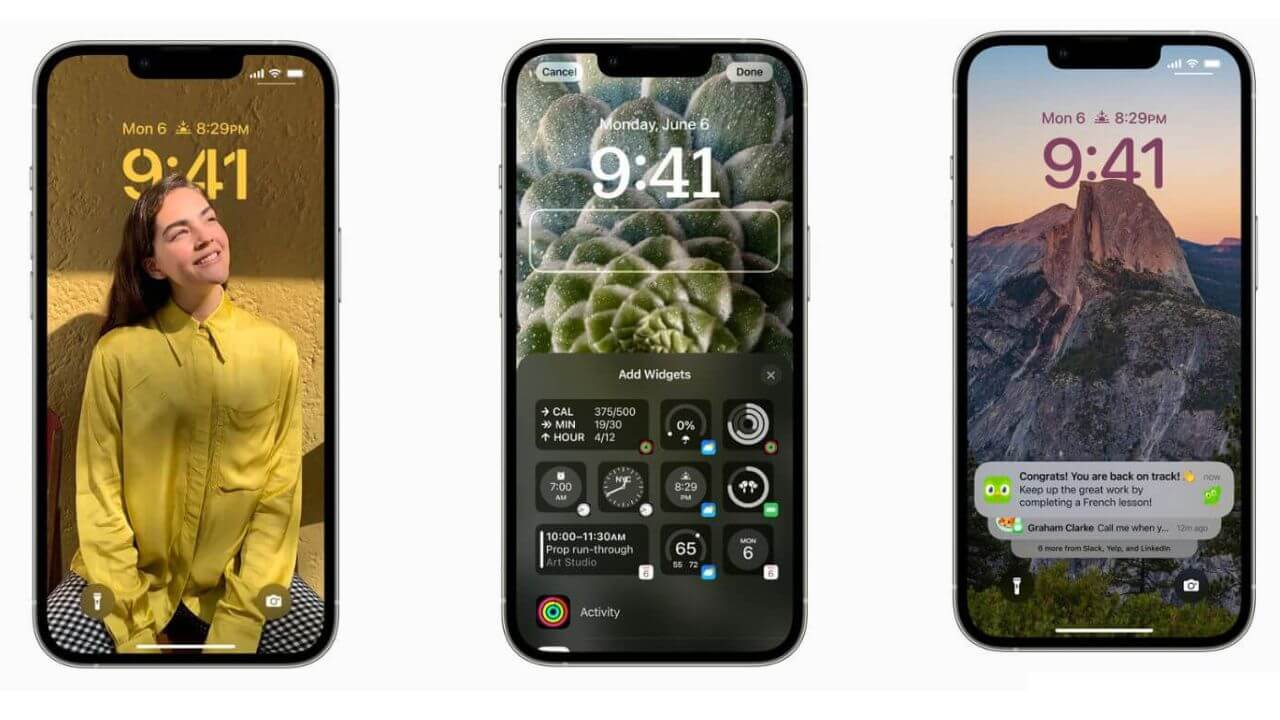 As expected, Apple unveiled the iOS 16 with tons of changes, especially in the lock screen. With iOS 16, the lock screen is revamped and can be personalized more than ever. This allows you to choose custom wallpapers, and change the date and time's font and color. You can also add new widgets for weather, calendar events, etc. Further, Apple is also updating the notifications system to be more engaging and support Focus mode in lock screen widgets. 
2. Glance apps from the lock screen, thanks to iOS 16's Live Activities feature
The Live Activities feature allows you to pin and manage notifications, such as NBA scores, your UBER ride details, and more. Moreover, Apple is introducing hideable notifications that appear at the bottom of the lock screen, with this you can enjoy a clutter-free lock screen even on a large screen iPhone.
3. Apple's next-gen M2 Chip announced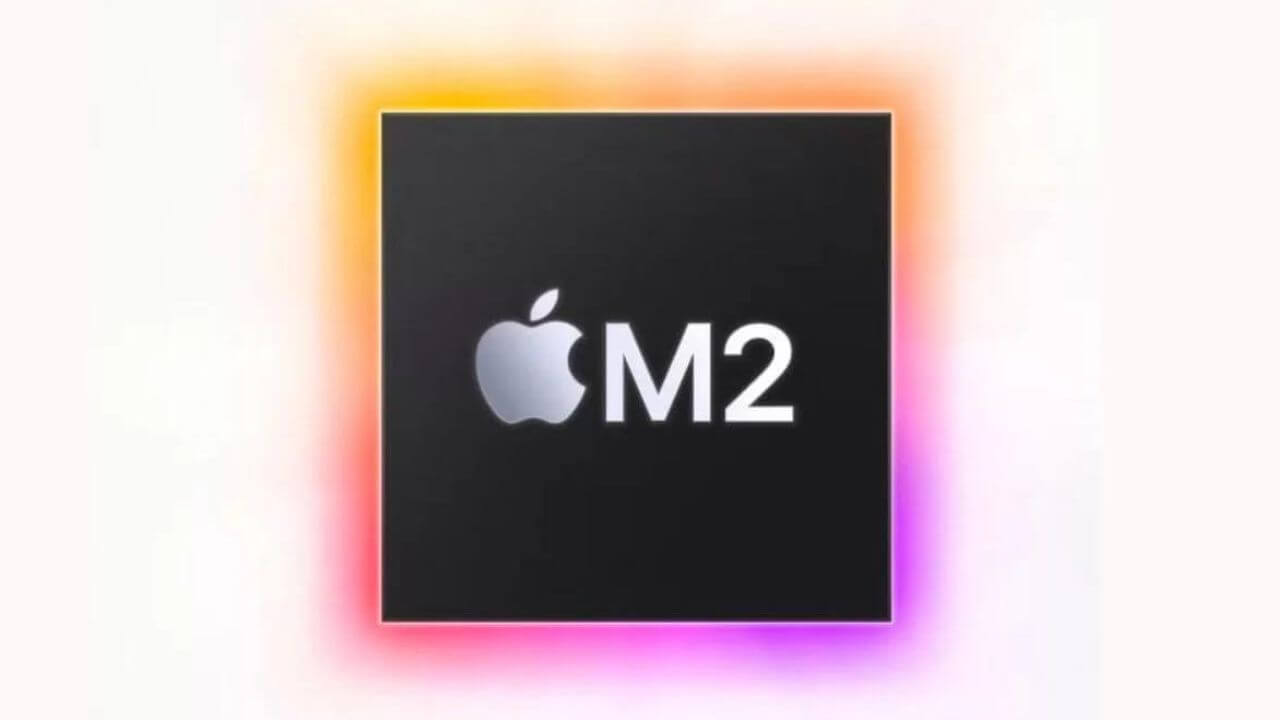 After months of rumors and guesses, the next generation of Apple silicon is finally here. Apple suggests that the new M2 chip offers an 18 percent performance boost as compared to its predecessor, the M1 chipset.
Also Read: Best apps for iPhone 13 in 2022
4.  Redesigned MacBook Air with the new M2 chip
Apple has finally launched the M2-powered MacBook Air. Apple says it has cut down the thickness to less than half an inch thick, and the lightweight design ensures maximum portability. This best-selling laptop features a larger 13.6" display, thinner bezels, a tiny charger with two USB-C ports, support for 24GB unified memory, an 1080p HD camera, and four color options: silver, space grey, starlight, and midnight. The 2022 MacBook Air starts at $1,199 and will ship in July 2022.
Also read: Best End-to-End Encrypted Messaging Apps for iPhone and iPad in 2022
5. New 13" MacBook Pro powered by M2 chip with no design change 
Not only MacBook Air, but the MacBook Pro 13" is also getting upgraded with the M2 chipset. It comes with a unified memory of up to 24GB, up to 2TB of storage, and 20 hours of battery life. You'll not find any changes in design, also Apple kept the same touch bar and not-so-good 720p camera from the old 13-inch MacBook Pro. The new 13-inch MacBook Pro will be available next month and is available for pre-order, starting at $1,299. 
Also read: Best Ultrawide Monitors for MacBook Pro in 2022
6. Apple introduces macOS Ventura with Stage Manager Multitasking tool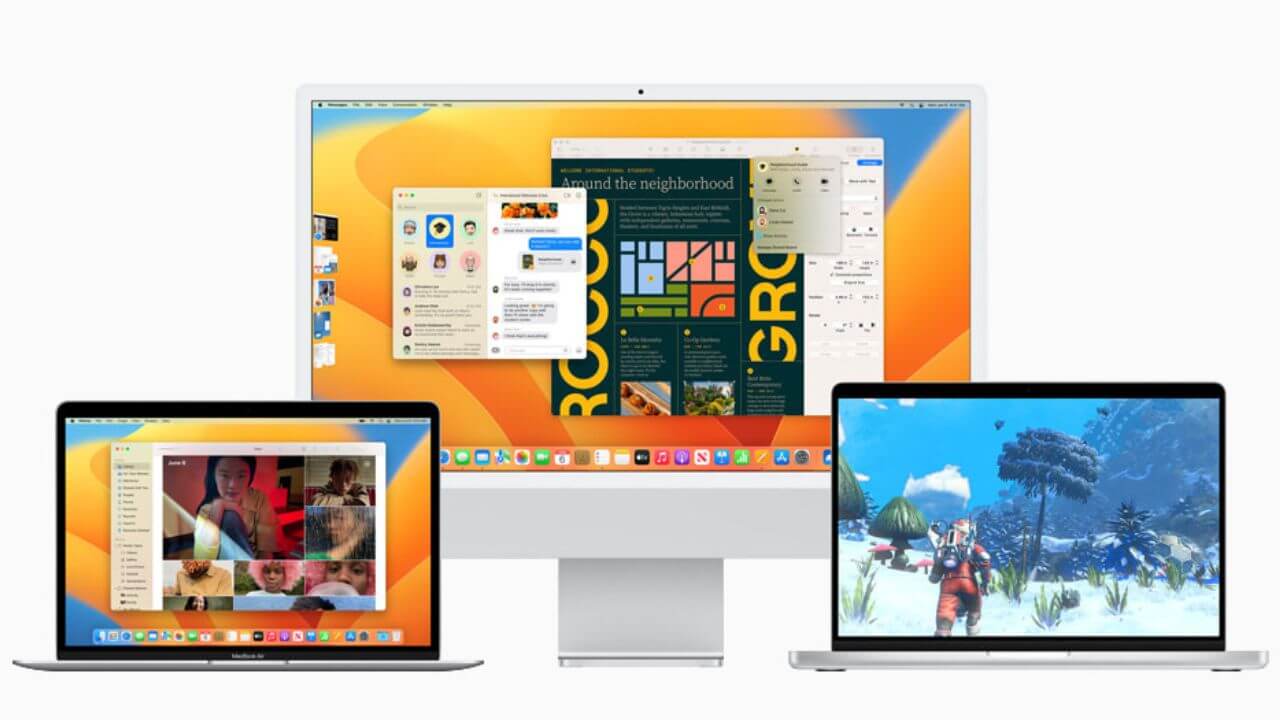 Apple focused more on multitasking with the announcement of macOS Ventura. The company has announced a new multitasking tool named Stage Manager. It lets you access up to 8 different apps at once by providing a center stage to the one you are working with. All other apps remain open as a small tile or window on the left of the screen. With macOS Ventura, Spotlight, and Apple's Mail app will also get new features like better search and undo send respectively. 
7. Apple PassKeys to replace Passwords
The tech giant is also adding something called Apple Passkeys in Safari, as a feature in macOS Ventura. It is basically a feature that replaces passwords to make your accounts more secure. This allows users to sign in to different websites using their iPhones or Mac even on a non-Apple device.
8. Continuity Camera will allow using your iPhone as a wireless webcam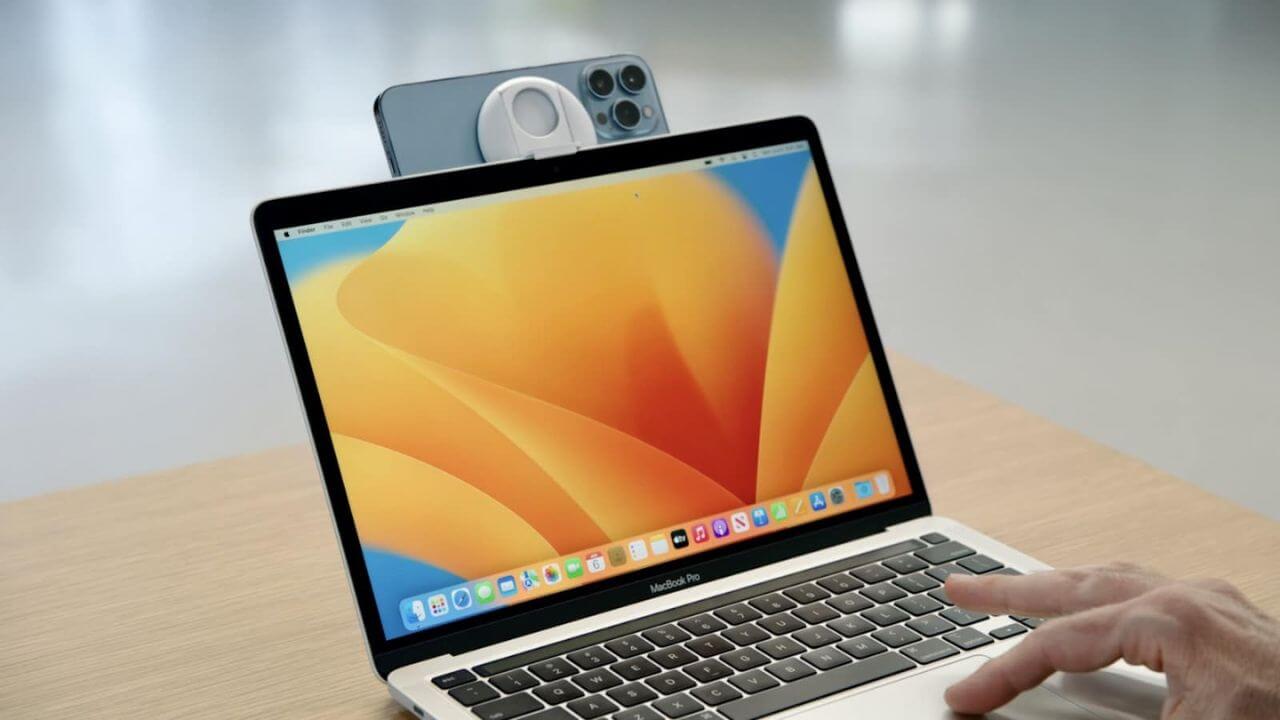 You'll no longer need to rely on Mac's webcam. Apple has announced that the macOS Ventura will allow using your iPhone as a webcam by attaching it using a special clip coming later this year. The process won't involve tinkering with the settings or plugging any wires. Just bring the iPhone closer to Mac's webcam during a video call and it will automatically switch to iPhone's camera. It will also have support for CenterStage.
9. iPadOS 16 introduces new multitasking and collaboration features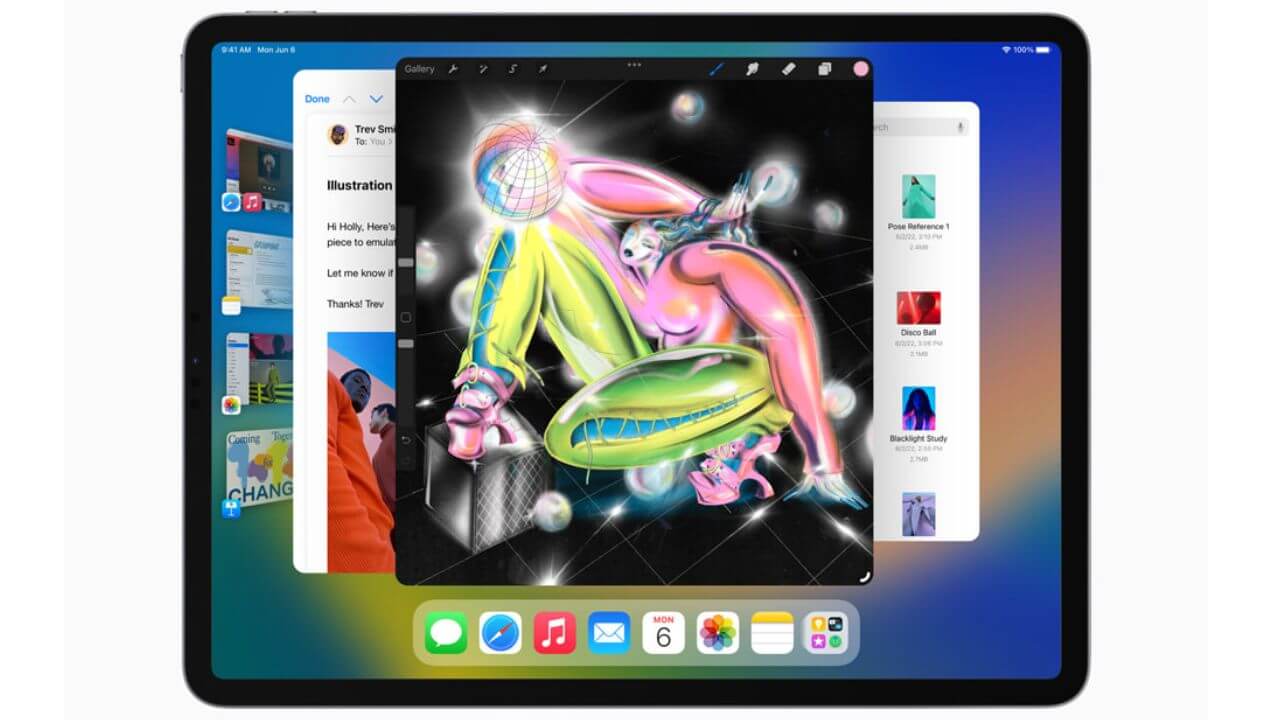 iPadOS 16 comes with a new collaboration feature that allows working with others on shared documents using office apps a seamless process. iPadOS 16 is also bringing a new whiteboard tool called Freeform, which Apple says will be a major step in encouraging collaboration and brainstorming sessions. The multitasking feature debuts on M1-powered iPads with Stage Manager allowing you to resize and overlay different app windows to work more efficiently. Also, the iPad is finally getting the Weather app with iPadOS 16. 
Also read: iPadOS 16: All You Need to Know
10. Messages app will allow the edit and unsend feature, typos won't haunt you anymore!
With iOS 16, you can now edit and unsend messages that you send in the Messages app. Further, you can also mark a message thread as unread so you can easily reply to them later.
Also read: How to Transfer WhatsApp Messages from Android to iPhone?
11. Pay Later feature is coming to Apple Pay in iOS 16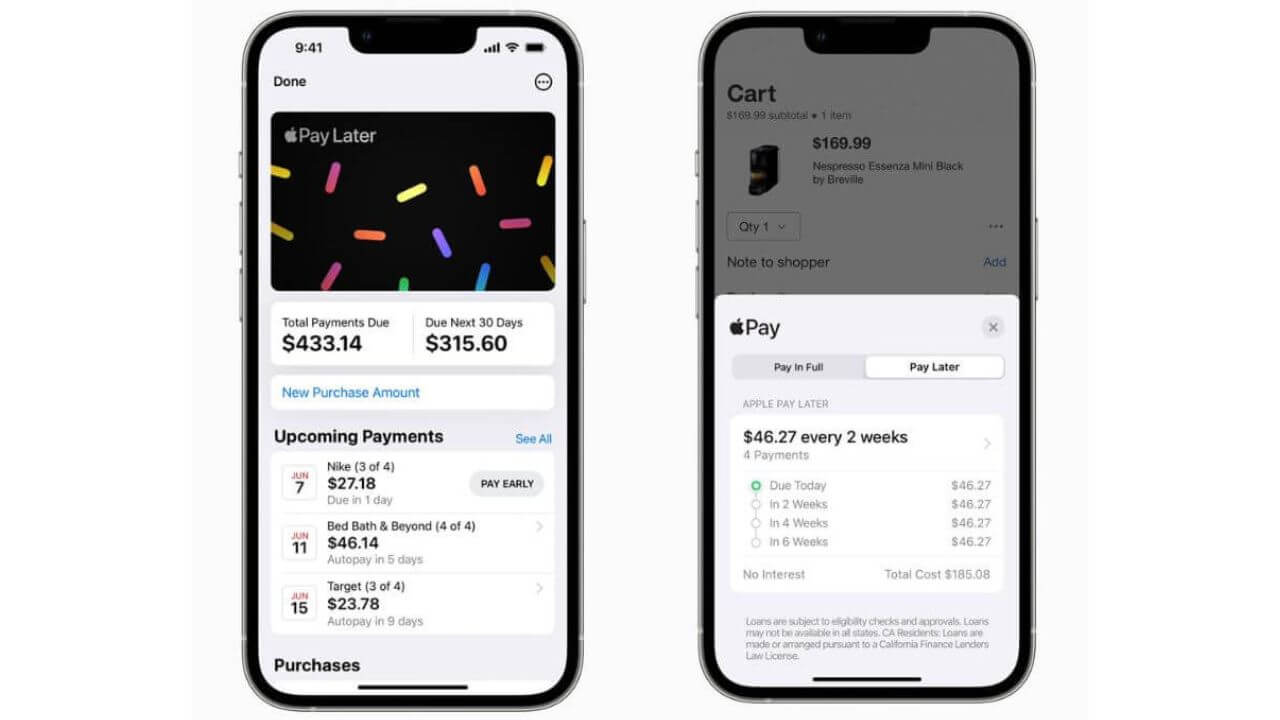 Following the trend in the industry, Apple is also going with the "buy now, pay later" feature. With Pay Later option, you can easily make a purchase using Apple Pay and pay it later on installment. The Pay Later option allows you to split the cost of an Apple Pay purchase into four equal payments spread over six weeks, with zero interest. You can track your upcoming payments in the Wallet app. iOS 16 brings the new Pay Later feature to Apple Pay.
12. Safety Check Feature announced by Apple
The new Safety Check feature is designed by Apple to protect any individuals in an abusive relationship. This feature allows survivors to manage and view access to their apps, locations, and passwords, in a shared group. Along with these features, people can also even cut-off access to all these within minutes in an emergency.
13. CarPlay may soon bring Apple's widgets to your Car's infotainment system
CarPlay gets a major update that allows better integration with your vehicle. With the new update, your car instrument cluster can be replaced by Apple's widgets. You can see speed, trip info, fuel and battery levels, and more, in an all-new way. Furthermore, you can also customize its look and feel. This feature will come later this year.
14. watchOS 9 brings in a plethora of heath-tracking features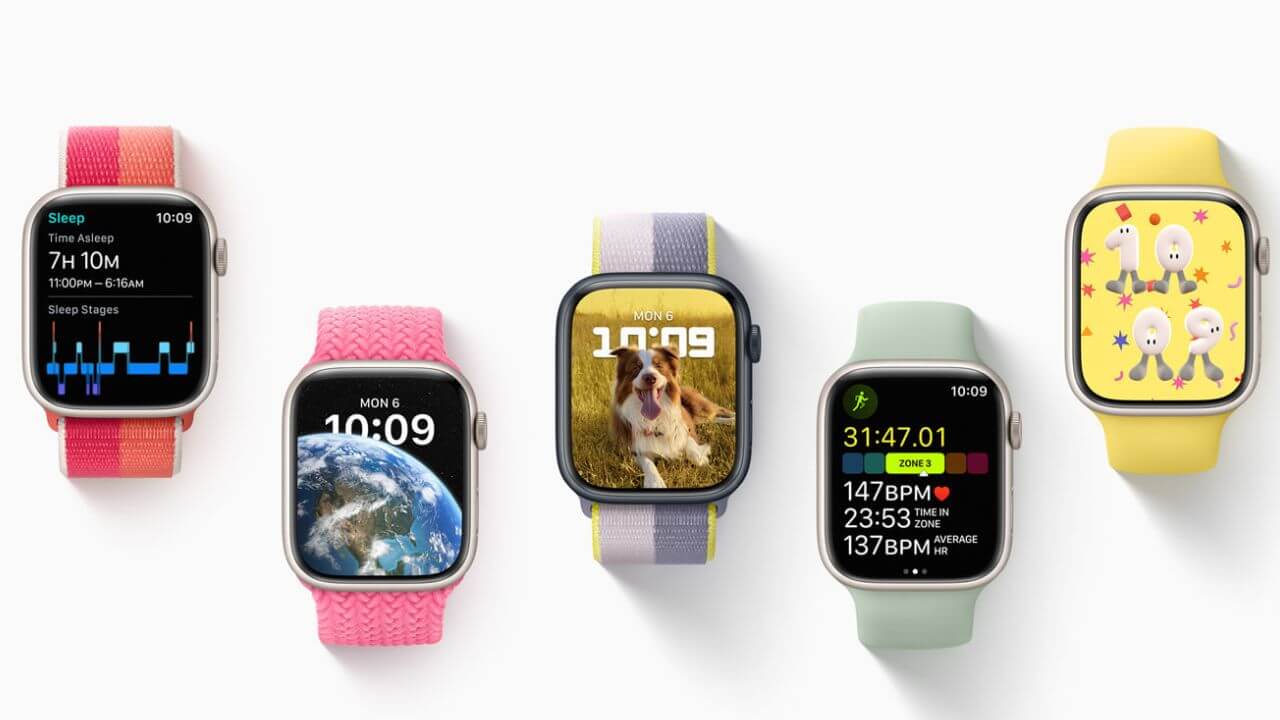 Apple has made significant changes in features with watchOS 9. The company has added several new health-tracking features such as new running metrics, atrial fibrillation tracking, better sleep tracking, and medication reminders where you can set an alert by scanning your medicines right from your iPhone. Additionally, the watchOS 9 has added four new watch faces.
15. Apple Fitness app will be available for all iPhone users
Apple is bringing the Fitness app to all iPhone users. It is a great addition as this app was available exclusively for users with Apple Watch. Users will be able to import their fitness data from 3rd party apps.
Also Read: Best Apps for M1-powered MacBook Air and MacBook Pro
16. A brand new look for the Apple Home app
Apple has revamped the overall look of its Home app, ensuring users are more efficient as they manage smart devices installed in their
tech-savvy smart homes. The company introduces a new category specifically for lights, security, climate, and more. Further, you can also view four different security cameras at a glance.