The exciting iOS 15 is finally here. Apple has announced iOS 15 at its virtual WWDC event on June 7, 2021. The latest iOS brings a host of impressive features and improvements, including FaceTime upgrades, redesigned Notifications, the new Live Text feature, additions to Maps, and much more. Right now, iOS 15 is in developer beta, with the stable version coming later this year. 
Besides iOS 15, Apple also revealed iPadOS 15, watchOS 8, and macOS Monterey at the same event.
Here's everything we know that's coming in iOS 15. Let's take a look. 
iOS 15 Release Date
Apple announced iOS 15 at its annual Worldwide Developers Conference(WWDC) on June 7, 2021. Just like last year, WWDC 2021 is a virtual event and is scheduled for June 7-11. Right now, iOS 15 is available in developer beta and will be available to download as a public beta in July. The final, polished version is likely to land sometime in September, alongside the iPhone 13 series. 
iOS 15 Compatible Devices 
iOS 15 supports all those devices that are compatible with iOS 14. Therefore, if you're using iOS 14 on your iPhone, you'll also be able to use iOS 15 on your device. Although there were rumors that once iOS 15 arrives, Apple might drop the iPhone 6s and the original iPhone SE off its list of compatible devices. Surprisingly, they have made it to the list of iOS 15 supported devices. Let's have a look at the complete list:
iPhone XS and

XS Max

iPhone 11 Pro and 11 Pro Max

iPhone 12

iPhone 12 Pro
Of course, the upcoming iPhone 13 series will ship with iOS 15 out of the box.
iOS 15 Features
Here are the new features and improvements coming to iOS 15.  
FaceTime upgrades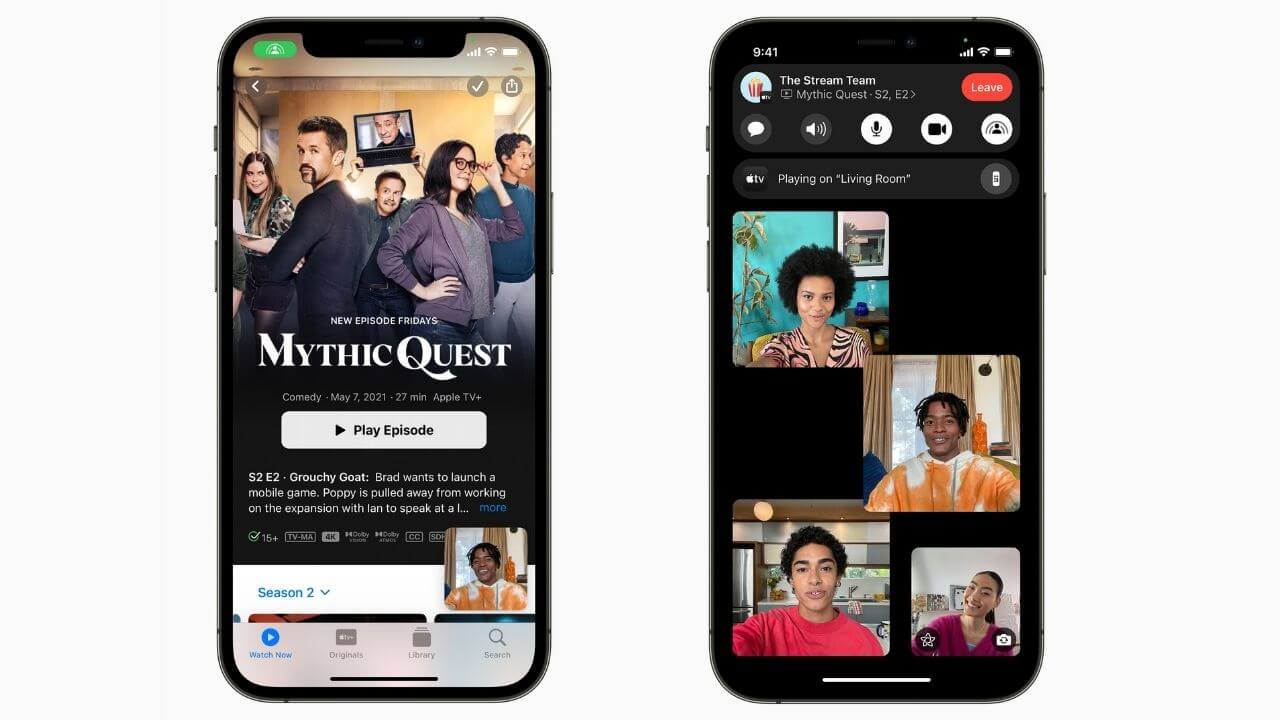 Apple has added a variety of features to the FaceTime app to make video calls more comfortable and natural. FaceTime will offer Spatial Audio to make you feel as if the sound is coming from where the person is positioned on the screen.  Just like the Portrait mode in the camera app on iPhone, Apple brings Portrait mode on FaceTime that focuses on you and blurs the background. Also, there's a Voice Isolation feature to focus on your voice and block out any other ambient noise. On the flip side, the wide spectrum mode brings the focus on you as well as the ambient sound around you. 
Like the Zoom app, FaceTime will now allow you to view all the participants of a group video call in a grid view. Besides, Apple has introduced FaceTime Links so that you can generate links to invite your friends to FaceTime calls. Impressively, even Android or Windows users can join FaceTime calls by opening the web link in the browser. 
SharePlay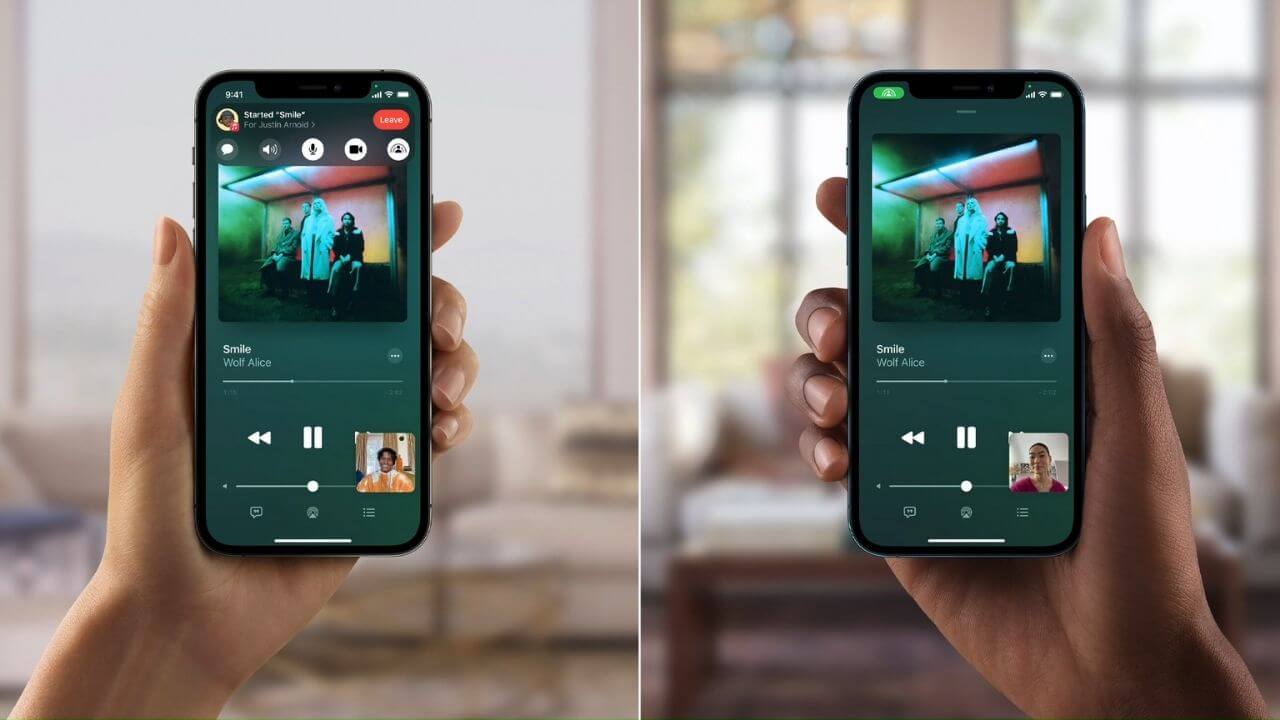 iOS 15 also brings a new feature, SharePlay, where you can listen to songs in sync via Apple Music, watch movies and TV shows together, or share your screen to show how you use a certain app. This introduces a new way of sharing media experiences with your family and friends. SharePlay will work across iPhone, iPad, as well as Mac. 
You can also extend SharePlay to an AppleTV, and watch movies on a bigger screen while connecting over FaceTime. Popular services like Disney+, Hulu, HBO Max, Twitch, and other developers are also integrating SharePlay into their apps. 
Messages
iOS 15 brings Photo collections to the Messages app. When you receive multiple images from a sender, they will be displayed as a glanceable collage and you can easily swipe through them or tap to view those images in the Photo app. Interestingly, the
content sent to you over Messages will automatically appear in a new "Shared with You" section in the corresponding app. For example, Music sent over Message will appear in the Shared with You section of Listen Now in the Apple Music app. This feature is extended over News, Safari, and other apps. 
Live Text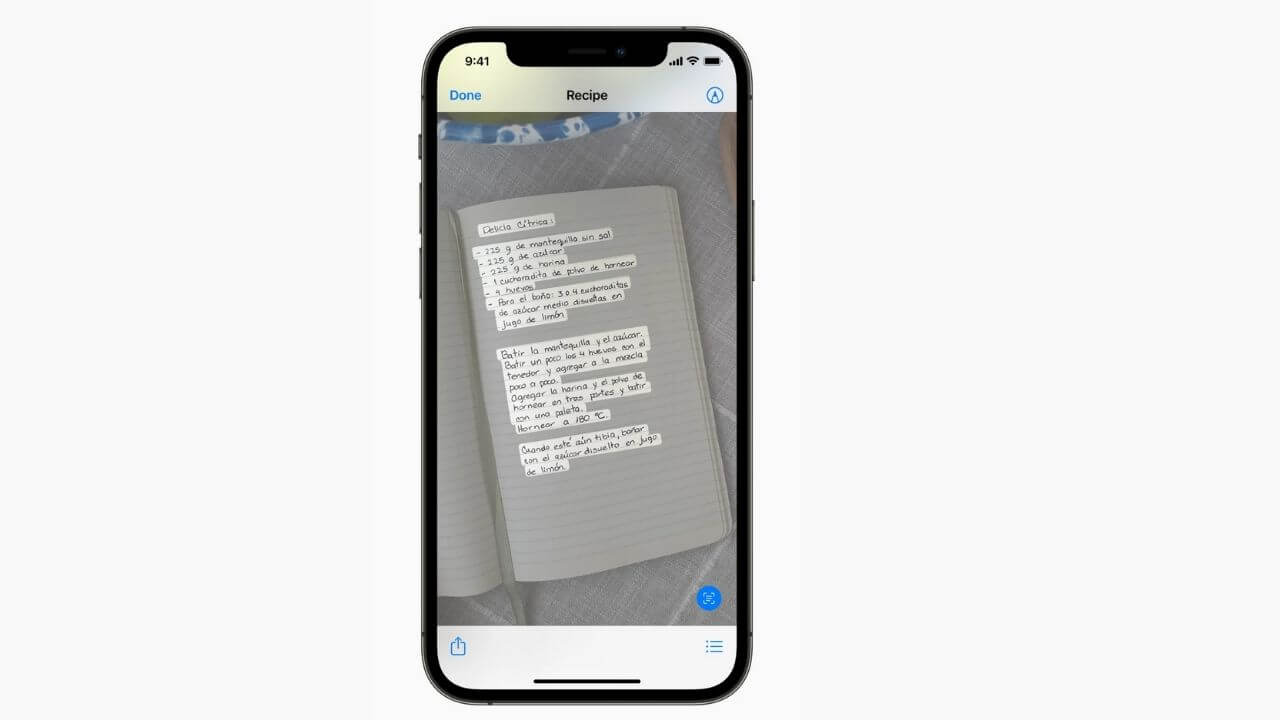 Similar to Google's Lens, Apple is introducing Live Text for iOS users. With the latest iOS, users will now be able to scan text inside a photo, screenshot, or web image and copy it into a document, or even translate it. This is quite an exciting and useful addition to iOS. It's worth mentioning that Apple is taking all the safety measures and no sensitive information will be sent to its servers for text isolation. 
Maps improvements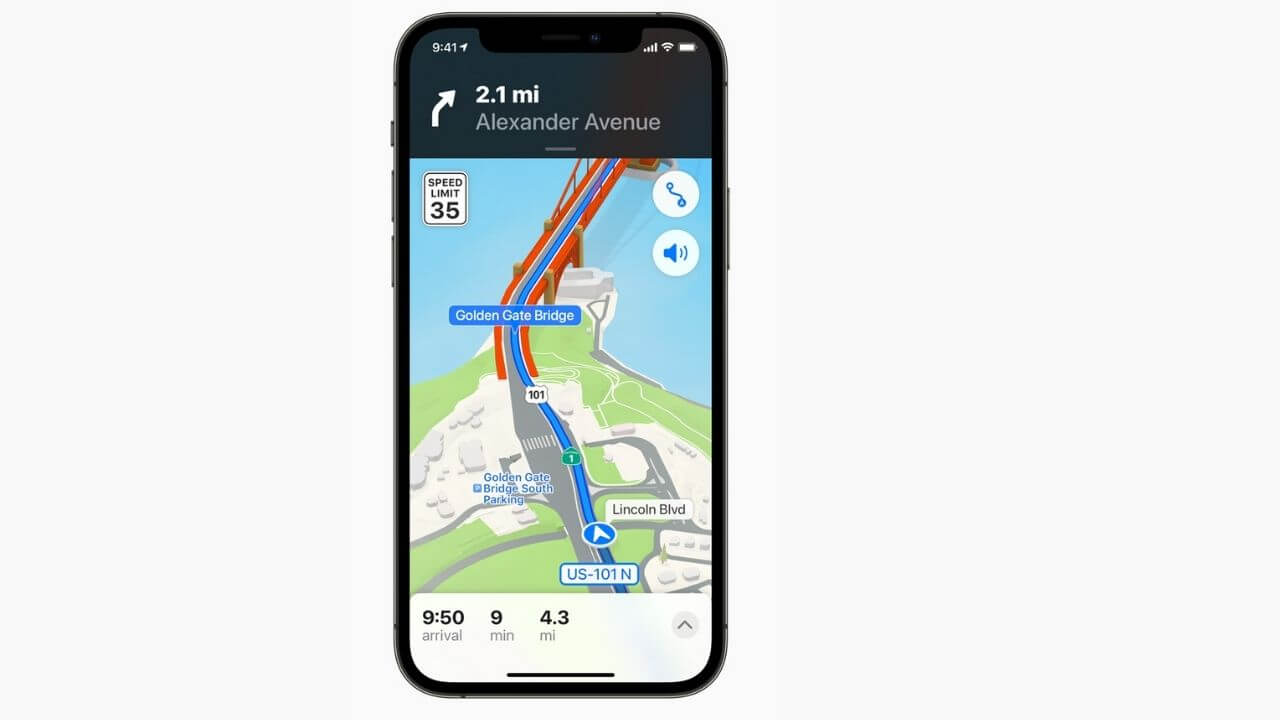 Maps are getting several upgrades and improvements with the latest iOS to offer brand-new ways to navigate and explore. Maps in iOS 15 will offer an interactive 3D globe with enhanced details like more elevation data, commercial districts, new road colors, 3D landmarks, and a new night-time mode with a moonlit glow. Also, when you're using CarPlay, Maps will offer
a 3D city-driving experience with new road details that will help you to see and understand important details like turn lanes, bike lanes, crosswalks, and more. You can also pin your favorite/nearby public transit stops and station information to the iPhone and Apple Watch. When you're approaching your stop, you'll receive automatic updates and notifications. Also, iOS 15 will deliver immersive walking directions in augmented reality.
Wallet additions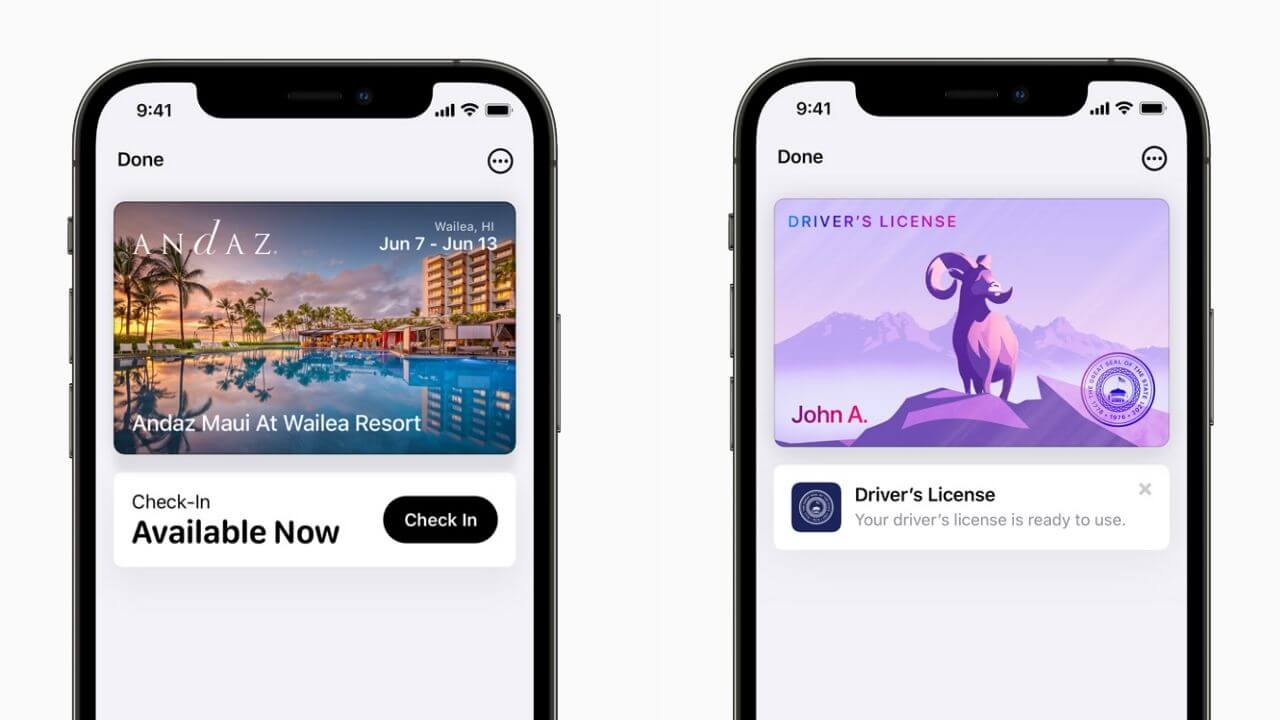 Apple Wallet is getting support for additional types of keys so that you can easily access them with a simple tap on your iPhone. With iOS 14, Apple introduced digital car keys, and with iOS 15, things are getting even better. With the support for Ultra-Wideband technology, iOS 15 users can securely unlock and start their cars (of course from supported car manufactures) without having to remove their iPhone from their pocket or bag. This feature is similar to the
Car Key feature that's introduced recently in Android 12. iOS 15 will also let you store hotel keys and IDs like a Driving License in your iPhone's Wallet. 
Also read: iOS 15 vs iOS 16: Should you upgrade?
Notifications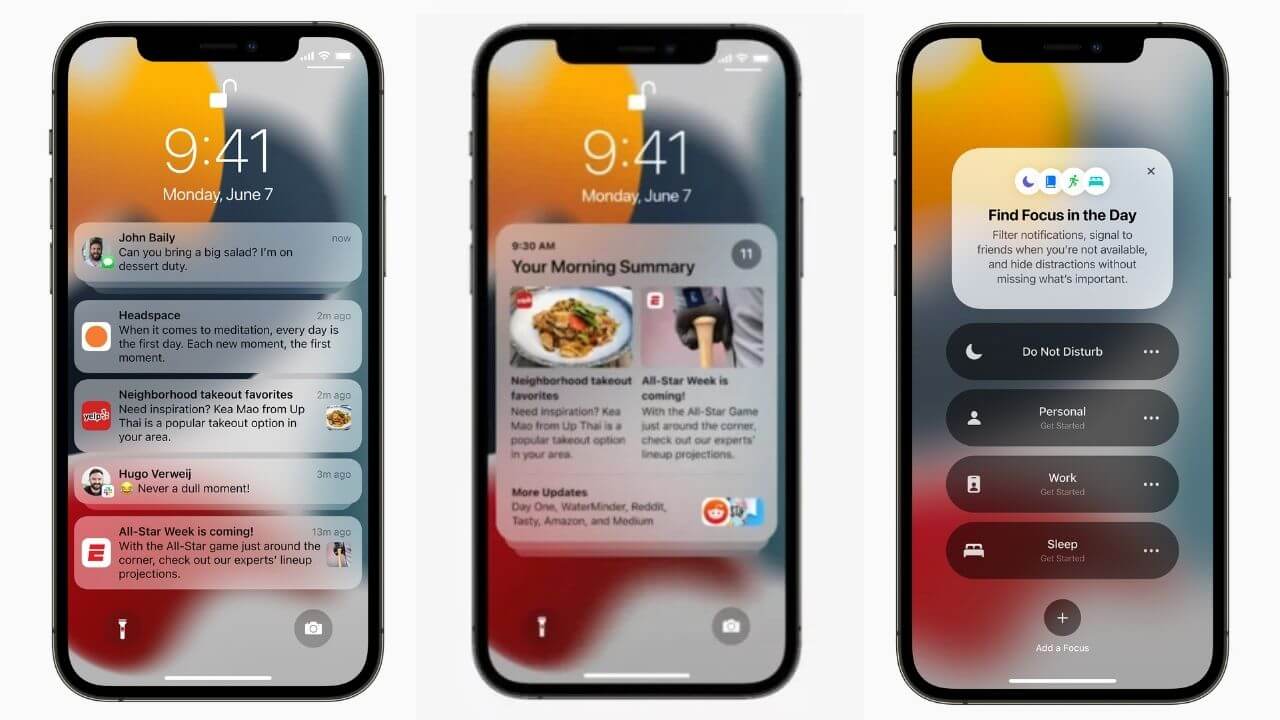 Notifications are also redesigned with the latest iOS 15. You'll now see a refreshed look of Notifications with contact photos of people and larger app icons. Interestingly, there's a new iOS 15 feature called Notification Summary that will give you a helpful summary of the notifications received. You can schedule your Notifications Summary to appear at certain times or even by Apple's own machine learning algorithms. 
iOS 15 has also got a new Focus feature that will automatically filter notifications based on what you've been doing. For example, if you enable the Do Not Disturb feature on your iPhone, your status will be shown to your contacts in the Messages app. However, if your contact has got an urgent message, they can also opt to override your DND request.
iCloud+
Apple also introduced iCloud+, an all-new subscription that keeps your data safe, up to date, and accessible across all devices. It has got new features, including Hide My Email, iCloud Private Relay, and expanded HomeKit Secure Video support.
Other features
Besides the features mentioned above, the latest iOS has got several other new features and improvements too. This list includes upgrades in apps like Weather, Photos, Health, and others. Safari has also been revamped with a new tab bar design and Tab groups. Apple's iOS 15 also focuses on improving the gaming experience. Game lovers can now stay fully immersed in gaming by filtering out unwanted notifications. Besides,
you can use the rumble features of the Sony PS5 DualSense or Xbox Controller when playing a game on iOS 15. We'll also see more improvements in Widgets, with new ones for Sleep, mail, Game Center, Find My, App Store Today, and more.
As compared to the previous versions of iOS, which feature did you like the most in the latest iOS 15? Do share your thoughts on the same in the comment section below.