Apple has released iOS 14 with a host of new and powerful features for its users. One such feature is giving its users the freedom to change the default email app on the iPhone. This is the first time that Apple has allowed a 3rd party app to be used instead of in-built stock apps. That means you can now choose which app opens when you click an email address on your iPhone. The same applies to the default web browser on your iPhone. Developers will have to update their email and web browser apps to support this new feature of iOS 14.
Microsoft is amongst the first to support the new default email app option on iOS 14. Therefore, now an iOS user can set Outlook as the default email app, replacing the Mail app on your iPhone. Spark email client also supports this feature. In the future, other mail clients will also add this feature to their apps.
Apple has also released iPadOS 14 with the same feature that allows you to change the default apps on your device. Also, the latest iPad 8th-gen and iPad Air were released with iPadOS 14. 
How to change the default Email app on the iPhone/iPod Touch (iOS 14)?
You can now set your preferred email app as the default email app on your iPhone running iOS14, as long as the app supports this feature. Here we've mentioned how to change the default email app on your iPhone. 
Steps to change the default Email app on iPhone on iOS14
1. Download the latest version of the email app from the App Store. If you've already installed the app on your device, make sure it's updated. 
2. Go to Settings. Now, scroll down and look for the mail app that you wish to set as default. Alternatively, you can use the search bar on the top to find the app.
3. Tap on the email app to open its Settings page.
4. Now, tap the "Default Email App."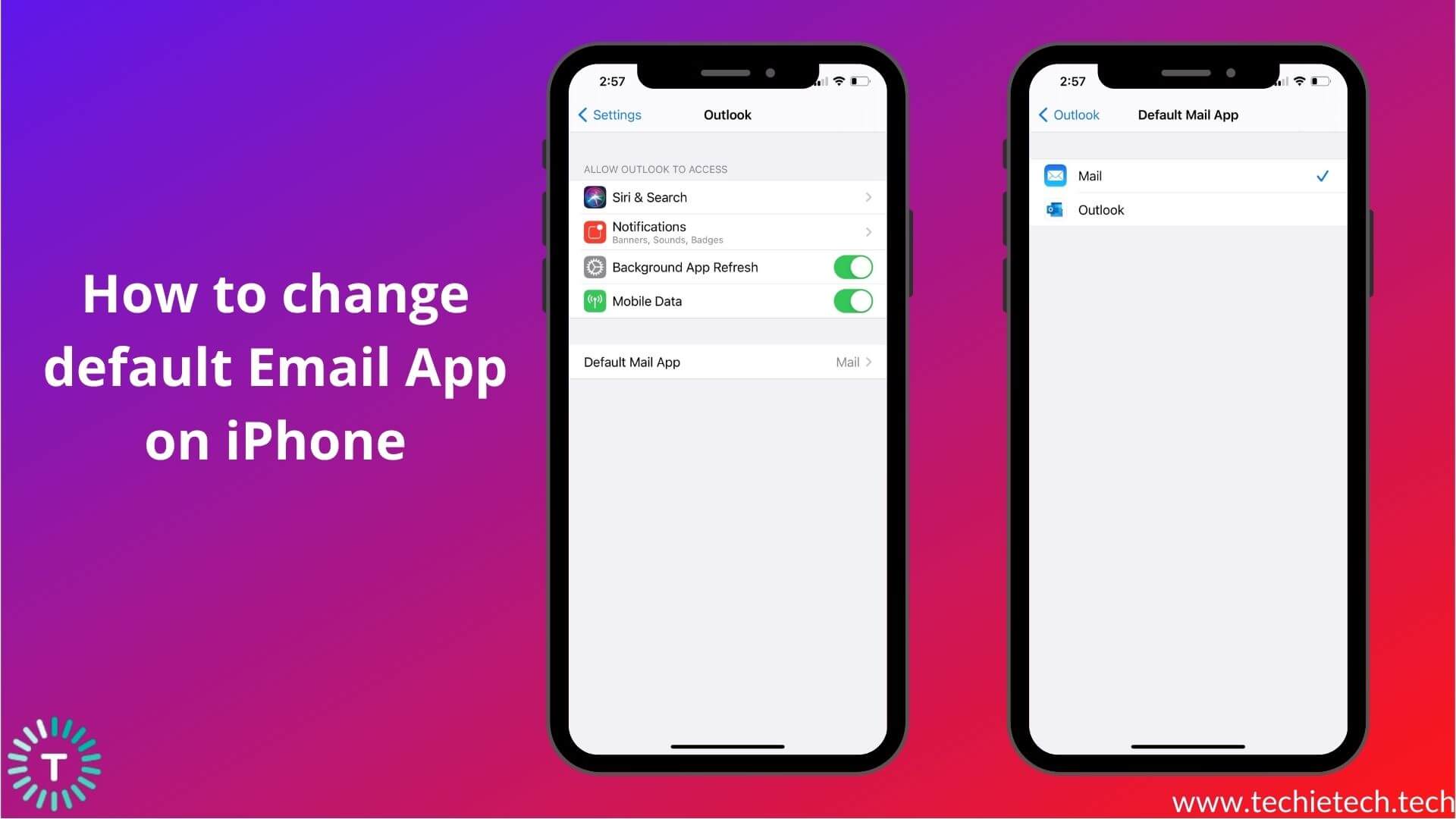 5. Select the email app that you wish to set as default.
Right now, you may not be able to set your favorite email client as the default email app on the iPhone. If you want to check if your preferred email app is compatible, try setting it as default. If you're unable to do so (there's no Default Mail app option), then you need to wait and try back later. Developers need to update their apps to allow this new functionality. Therefore, look out for an app update. Also, it's worth mentioning that at the time of writing this article, Google hasn't updated the Gmail app to be set as default on iOS 14. But, you can definitely set Google Chrome as the default web browser on the iPhone that runs iOS 14.
If you've deleted the iOS Mail app from your iPhone and now you want to set it as a default email app, you'll have to restore it. For this, head to App Store and search for Mail and tap the Restore option. Once the app has been restored, open it from your home screen, and follow the above steps to set iOS Mail as your default email app. 
If you want to know what other benefits do the iOS 14 offers over the existing iOS 13, make sure to check our iOS 13 vs iOS 14 article. 
It's worth mentioning that if you've set a third-party browser and email app as defaults on iOS 14, and you end up rebooting your iPhone, Safari and Mail will be restored as the respective defaults on your device. You'll have to follow the same steps again to change the defaults on your iPhone. This is likely to be a glitch and Apple will soon rectify this in a future software update.