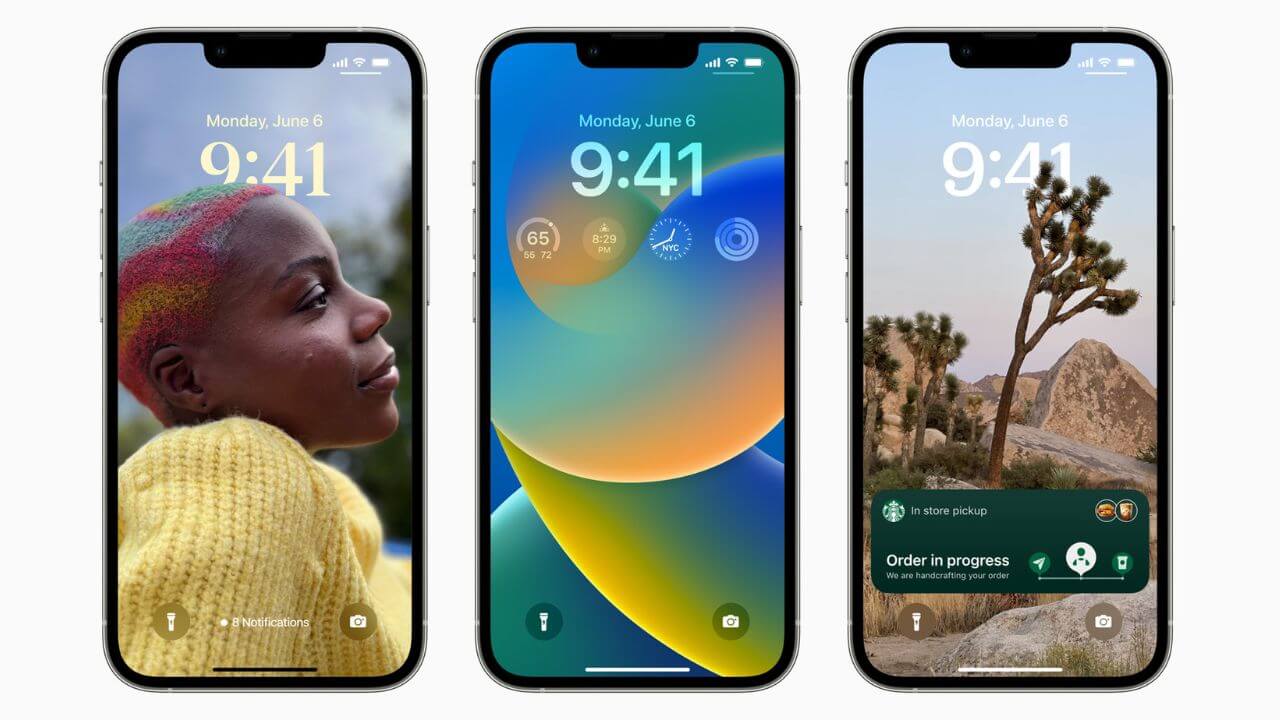 The much-awaited iOS 16 is finally here. Apple announced iOS 16 at its WWDC event on June 6, 2022.  While WWDC22 was an exclusively virtual event, Apple hosted a special day for selected developers and students to attend the keynote videos at Apple Park, California. The latest iOS brings a plethora of impressive features and improvements, including the all-new personalized lock screen, Focus mode on the Lock screen, SharePlay in Messages, Live Text in videos, the ability to Undo sent messages, Apple Pay Later, and more. Currently, iOS 16 is in developer beta, with the stable version coming later this fall. 
Besides iOS 16, Apple also revealed iPadOS 16, watchOS 9, macOS 13 Ventura, M2 Processor, and an all-new M2 MacBook Air with MacBook Pro at the same event.
Here's everything we know that's coming in iOS 16. Let's take a look. 
iOS 16 Release Date
Apple announced iOS 16 at its annual Worldwide Developers Conference(WWDC) on June 6, 2022. Like last year, WWDC 2022 is a virtual event and is scheduled for June 6-10.
Currently, iOS 16 is available in developer beta and will be available to download as a public beta in a few weeks (in July). The final, polished version of iOS 16 is likely to land sometime in September, alongside the iPhone 14 series. 
iOS 16 Supported Devices
Talking about compatible devices, the iPhone 8 and later models support the latest iOS 16. Please note that Apple has dropped the iPhone 6s, iPhone 7, and the original iPhone SE off its list of iOS 16 compatible devices. Also, since Apple has discontinued the iPod Touch 7th gen, it won't get iOS 16 either. 
Let's have a look at the complete list:
Of course, the upcoming iPhone 14 series will ship with iOS 16 out of the box.
Also Read: Apple announces M2 Processor at WWDC 2022 
iOS 16 Features
1. The All-new Lock Screen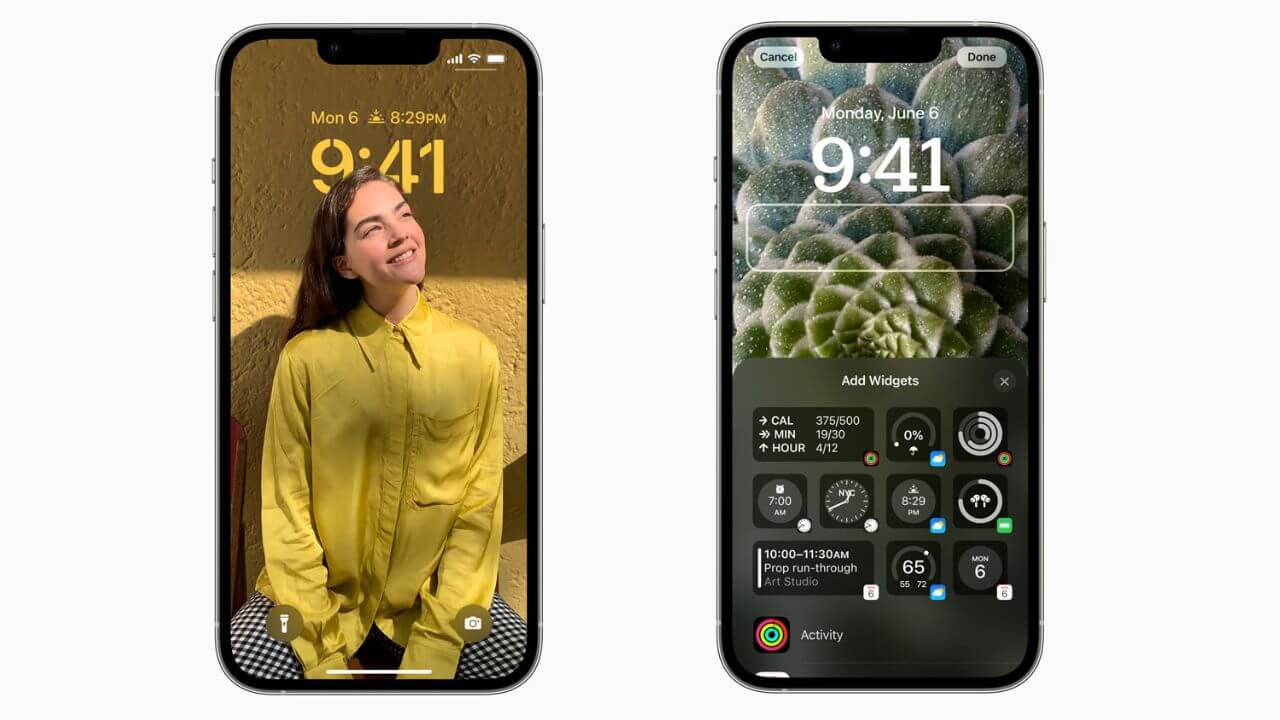 With iOS 16, Apple is all set to revamp the iPhone's Lock Screen with some pretty cool features that make it more intelligent and customizable. First, you can customize the lock screen elements, including your wallpaper, date, and time. When you press and hold your iPhone's lock screen, you'll get an editor that allows you to change the color and style of the lock screen elements. For example, you can change the font color of time to match your lock screen wallpaper. Second, with iOS 16, you can add widgets to the lock screen. Next, you can also create multiple lock screens and switch between them by swiping on the screen. Lastly, there's a Photo shuffle option that automatically changes the pictures on your lock screen. 
2. Notifications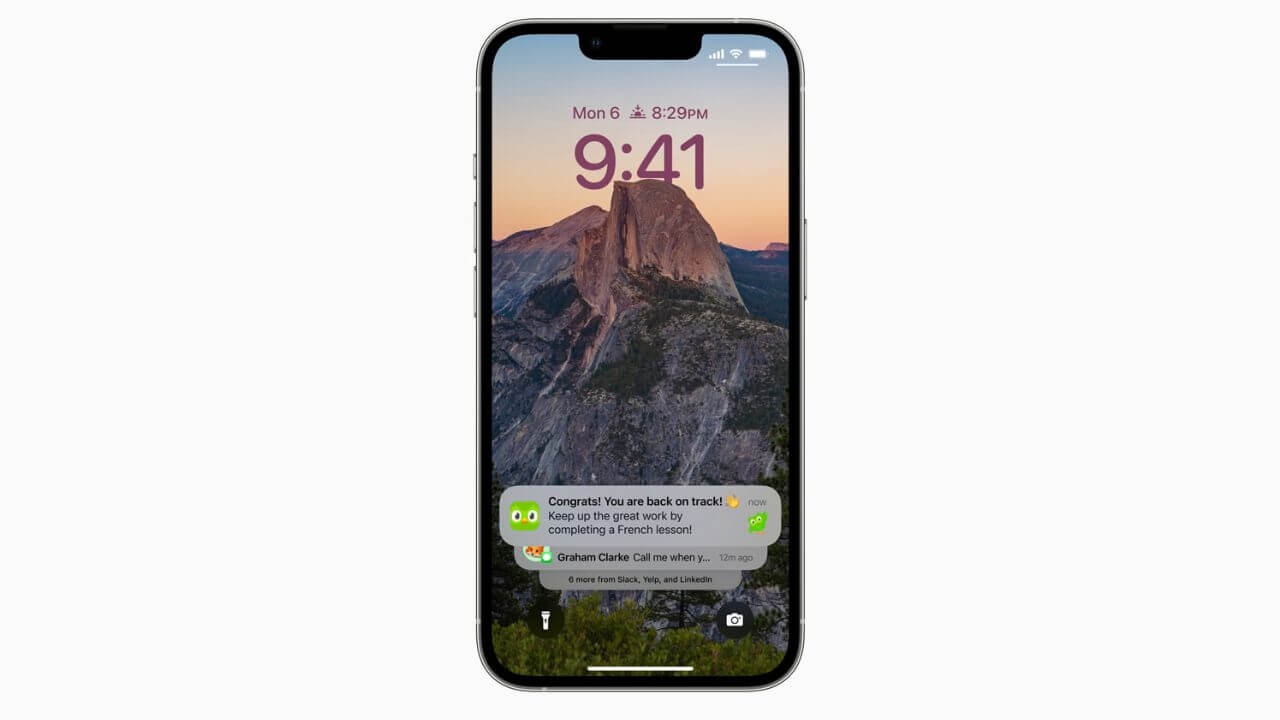 iOS 15 brought the Notifications Summary feature that offers a helpful summary of the notifications received. With iOS 16, Apple has made one of the most significant updates to Notifications on an iPhone. The Notifications on the lock screen will now roll from the bottom and can be hidden at the bottom of the lock screen so that it doesn't cover up the beautiful wallpaper that you've just customized. This is useful for people who have trouble browsing notifications single-handedly on the Max variants of the iPhone.
Also Read: Apple announces an all-new MacBook Air with M2 chip
3. Live Activities 
iOS 16 brings a fantastic feature for sports lovers. Live Activities allow a user to pin notifications like the live scores on the lock screen. Additionally, you can add a Now Playing widget on the bottom of the lock screen that can be easily expanded whenever you want to. 
4. Focus mode on Lock Screen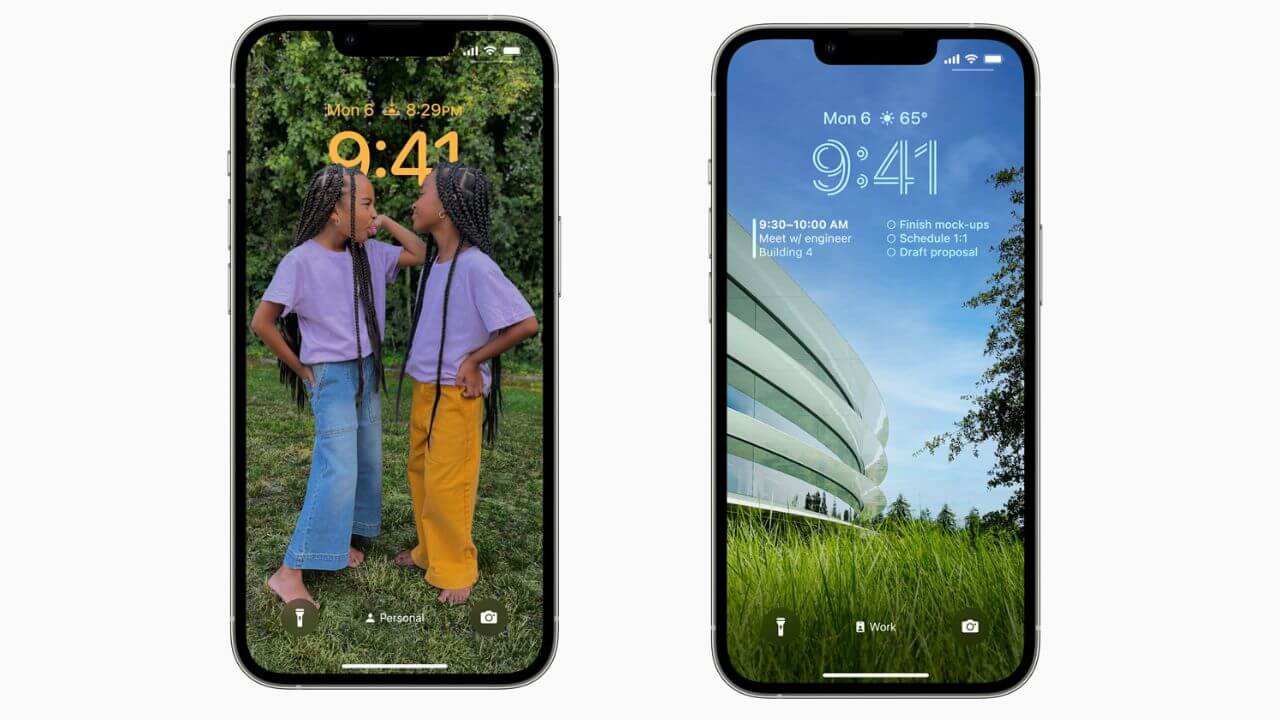 Introduced with iOS 15, the Focus mode now extends to the lock screen and allows you to tie a lock screen wallpaper and widget to a particular Focus. For example, you can have one lock screen set for work and another one for your gym. Additionally, iOS 16 embeds the Focus mode within apps.  For example, when you're browsing in Safari, you can use the Focus filter feature to display content based on your Focus mode. 
5. Three new features to Messages 
iOS 16 adds some of the important features to the Messages app that users were asking for a long time now. First, iOS 16 allows you to edit a sent message. Therefore, if you've made an embarrassing typo, you can instantly correct it. Next, you can now unsend a message in the Messages app. So, if you've mistakenly sent a message to an unintended contact, you can quickly undo it. Lastly, there's a Mark as Unread option so that you can reply later to that message. 
Also Read: All you need to know about M2 MacBook Pro
6. SharePlay in Messages 
SharePlay has made its debut with iOS 15 and allowed you to listen to songs in sync via Apple Music, watch movies and TV shows together, or share your screen to show how you use a certain app. SharePlay was available on FaceTime, and now, iOS 16 brings the SharePlay in Messages. Therefore, you can watch your favorite Disney Plus movie while chatting with your friends in the Messages app. 
7. Dictation 
Apple is also making changes to Dictation with the latest iOS 16. With the all-new on-device Dictation system, the keyboard remains open so that you can easily dictate and type if needed. Additionally, it even does memoji dictation. 
8. Live Text in Videos and Visual look up improvements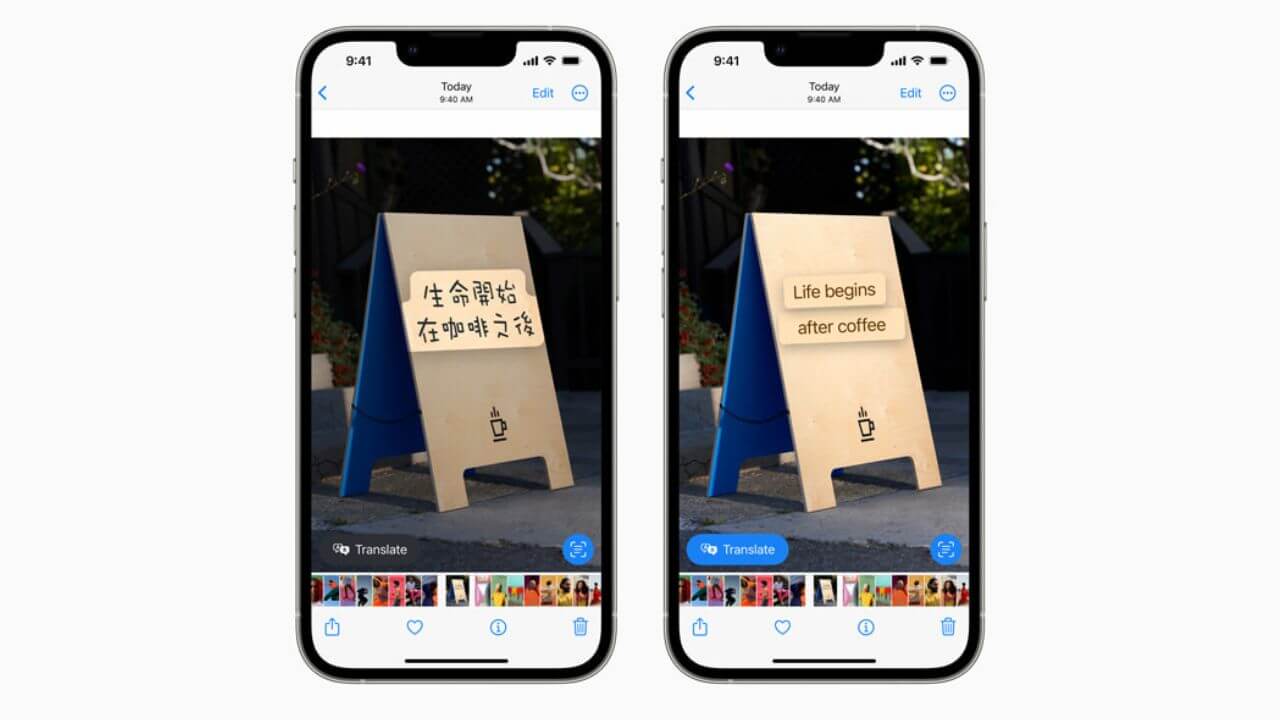 Live Text is one of the most loved features of iOS 15, and with iOS 16, Apple has expanded this feature to include video. It means you can pause a video on any frame and interact with the text. Additionally, you can now quickly translate text, convert currency, and more without leaving the camera or video app. 
The new iOS 16 brings some exciting visual look-up enhancements where you can tap and hold on to the subject of an image to lift it from the background and place it in apps like Messages or video editor. 
Also Read: All you need to know about iPadOS 16
9. Wallet and Apple Pay Later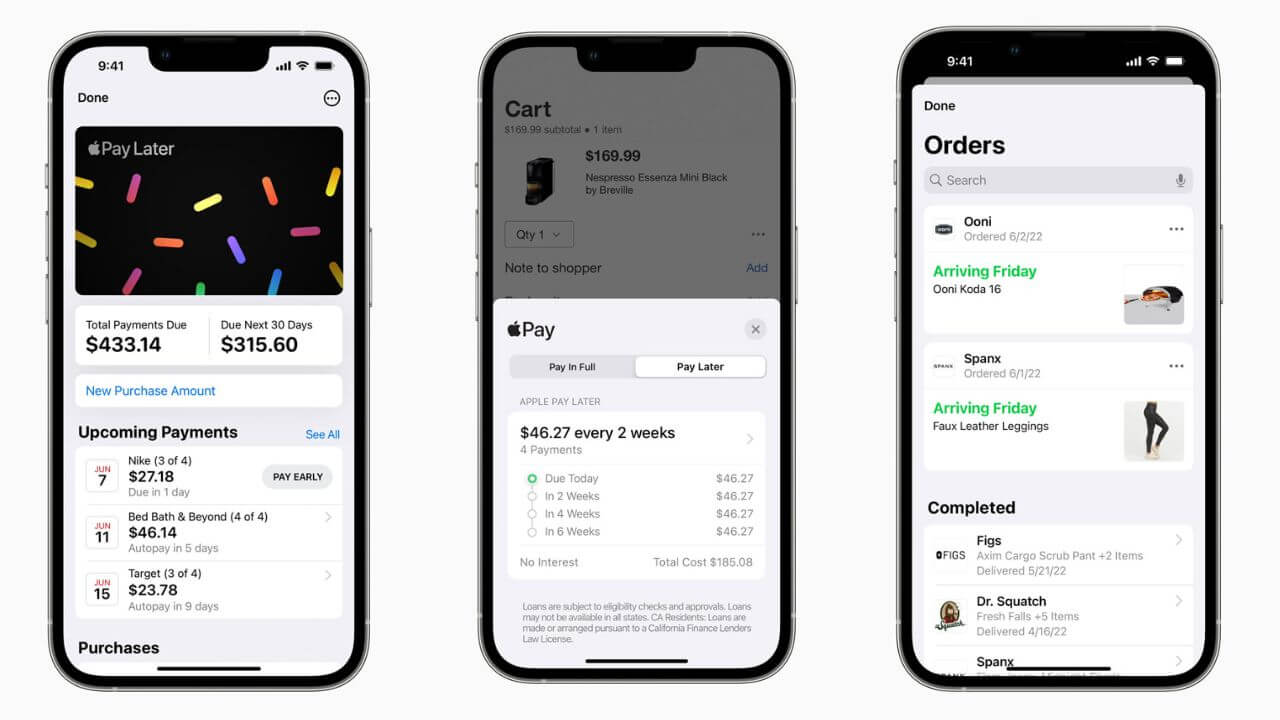 With iOS 16, ID cards will be available in more states and have more privacy features. You can protect your identity and age. Therefore, rather than mentioning your exact birth date, you can share that you're above 21. Additionally, the latest iOS makes sharing keys easier with apps like Messages and Mail. 
iOS 16 also introduces a new feature Apple Pay Later which lets you split the cost of an Apple Pay purchase into four equal payments spread over six weeks, with zero interest. You can keep a track of your upcoming payments in the Wallet app.  Moving further, there's an Apple Pay Order Tracking feature that helps track Apple Pay orders and receive detailed receipts and order tracking information in the Wallet app.
10. iCloud Shared Photo Library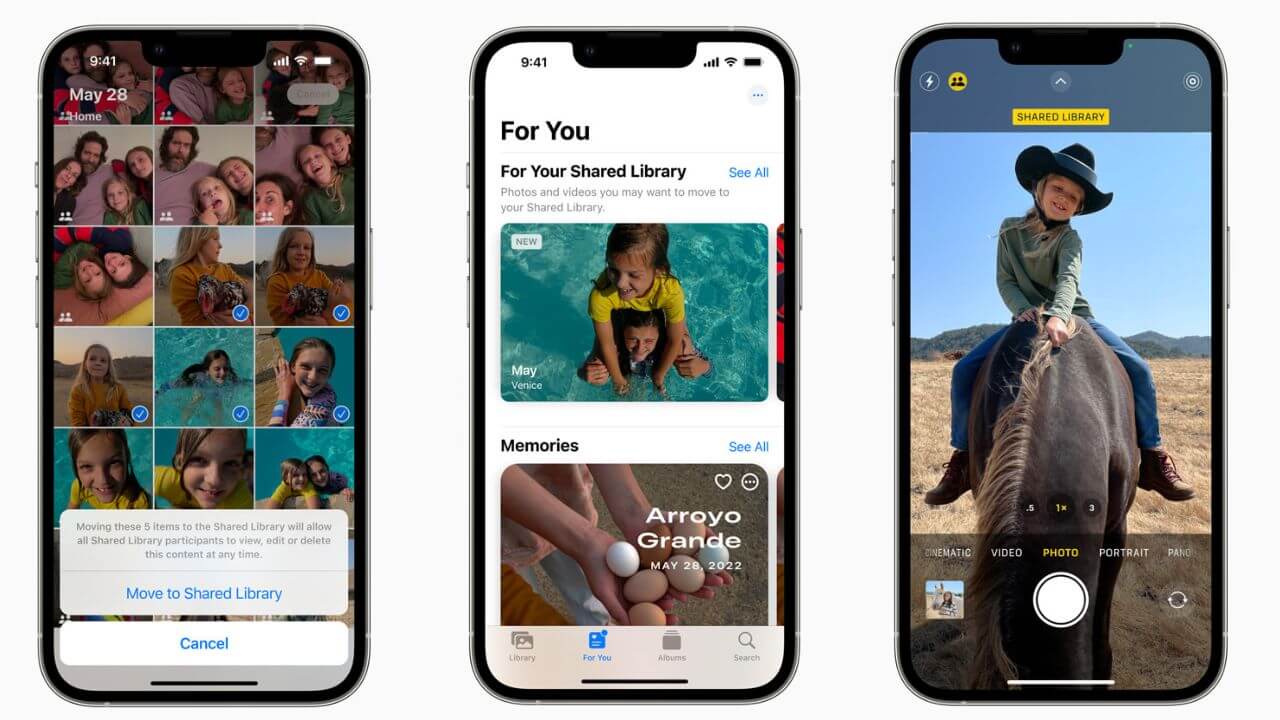 iOS 16 brings the iCloud Shared Photo Libray feature where families can seamlessly share a collection of photos with a shared iCloud library that up to 6 users can contribute to and enjoy. Every user in the Shared Photo Libabry can add, delete, edit, or favorite the shared photos or videos. You can choose to share existing photos from your library or share based on a start date or people in the photos. Additionally, there's an option to send photos to the Shared Library automatically in the Camera app. With this iOS 16 feature, everyone can relive more complete family moments. All these features are very similar to the features offered by shared libraries in Google Photos.
Also Read: iOS 15 vs iOS 14
11. Safety Check
Safety Check is a new iOS 16 privacy tool that aims to help people in abusive relationships. It allows a user to quickly remove all the access that he/she has granted to others. This includes location information, messages, passwords, iPhone apps, and more. 
Other iOS 16 Features
Besides the features mentioned above, the latest iOS 16 has got several other new features and improvements. This list includes upgrades in apps like Fitness, Health, Home, Apple Maps, and Safari. In addition, Apple introduced the new generation of CarPlay that provides content for multiple screens within the vehicle, supports widgets, allows the user to control the radio, and more. Moving further, with new tools for Mail, iOS 16 offers Schedule emails, Remind Later, Follow up suggestions, and other features. 
As compared to the previous versions of iOS, which feature did you like the most in the latest iOS 16? Do share your thoughts in the comment section below.