Okay, so today we're going to talk about a very old yet very special phone. The OnePlus 7T: the successor to the OnePlus 7 and a phone that in my opinion, was the best combination of performance and value. Well, it's been 1 and a half years since the OnePlus 7T went on sale and as a launch day user, I have a lot to share with you.
Design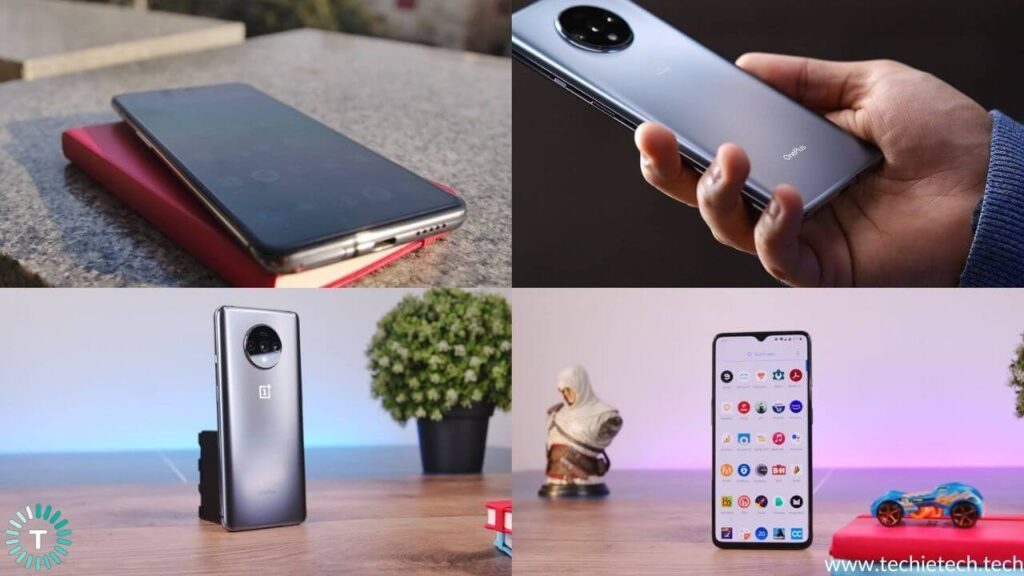 When the OnePlus 7T initially came out, it's design was a bit of a head scratcher. The large circular camera bump on the back looked odd, unnecessary and somewhat clumsy. But it was a truly unique design, making the OnePlus 7T stand out from the sea of similar looking phones. The matte glass on the back combined with the extra tall and narrow form factor combined with the flat display made this phone an ergonomic dream come true. No seriously, it ticks all the boxes.
Great in-hand feel, check. No fingerprints and smudges, check. Narrow enough for one handed use, check. Big enough display, check. A flat display panel, check. And the list just goes on and on. From what I understand, the OnePlus 7T was never designed to be like a jewellery piece. It was designed to be functionally excellent and functionally excellent is exactly how I would describe the vibe of the OnePlus 7T.
Also read: OnePlus 7T vs OnePlus Nord
Display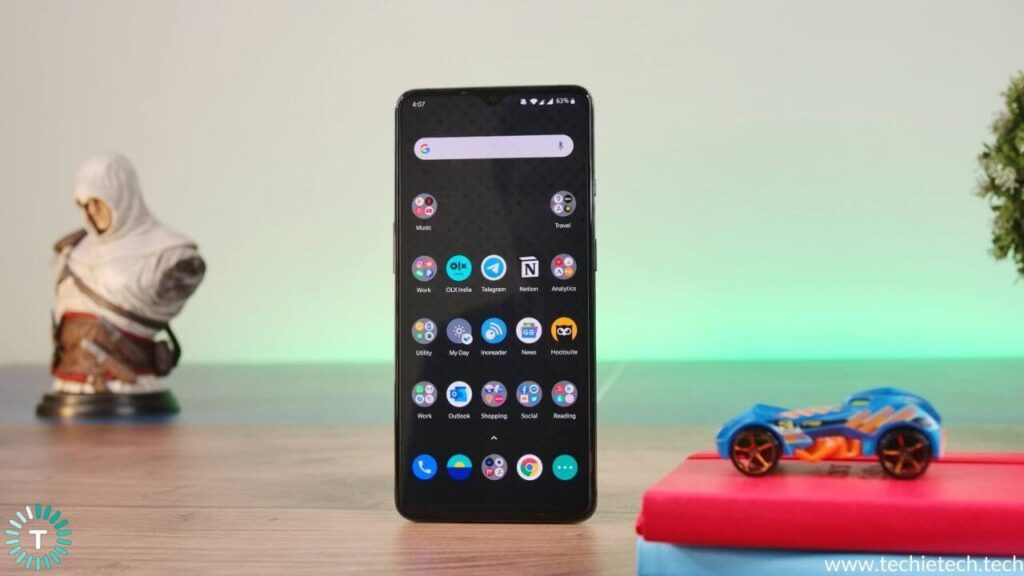 Flip over to the display and we see a narrow, extra tall display with a unique 20:9 aspect ratio. It is a beautiful display with bright colours, good saturation and a somewhat natural colour science. It also has this tear drop notch which we saw a lot in 2019 phones and then not at all in 2020 phones.
Core Quality wise, it is very similar to what we have on the newer OnePlus 8 and OnePlus 8T although it is a notch below the OnePlus 8 Pro. The major highlight of using this display for me has been the aspect ratio. First of all, it is very easy to type thanks to the flat panel and the narrowness. Secondly, most of my usage is looking at different feeds like Twitter or Instagram and the taller size means seeing more in the same frame. I particularly enjoy that a lot about the OnePlus 7T's display.
Performance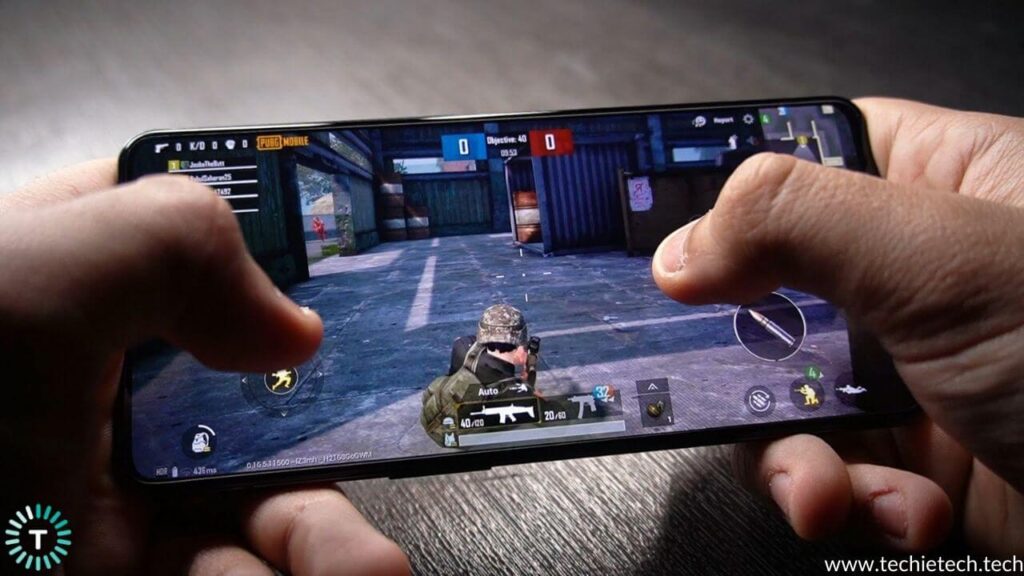 Talking of things I have particularly enjoyed, let's talk performance. The OnePlus 7T, in typical OnePlus fashion, packed the best, most powerful components when it launched. It is those components combined with OnePlus' Oxygen OS which makes the 7T an excellent performer even today, after 1 and a half years. Believe it or not, the OnePlus 7T is as smooth today as the day I first got it. And that statement is not limited to the basic stuff. Even when playing graphic intensive games, the OnePlus 7T supports the highest graphic settings. I tried out a bunch of similar games and saw practically zero stutters, lags or frame drops.
I've always said that OnePlus phones are the best for long term use because of how smooth they last over a long period of time and the OnePlus 7T is living proof of that statement.
Also read: OnePlus 7T vs OnePlus 7 Pro
Software: OxygenOS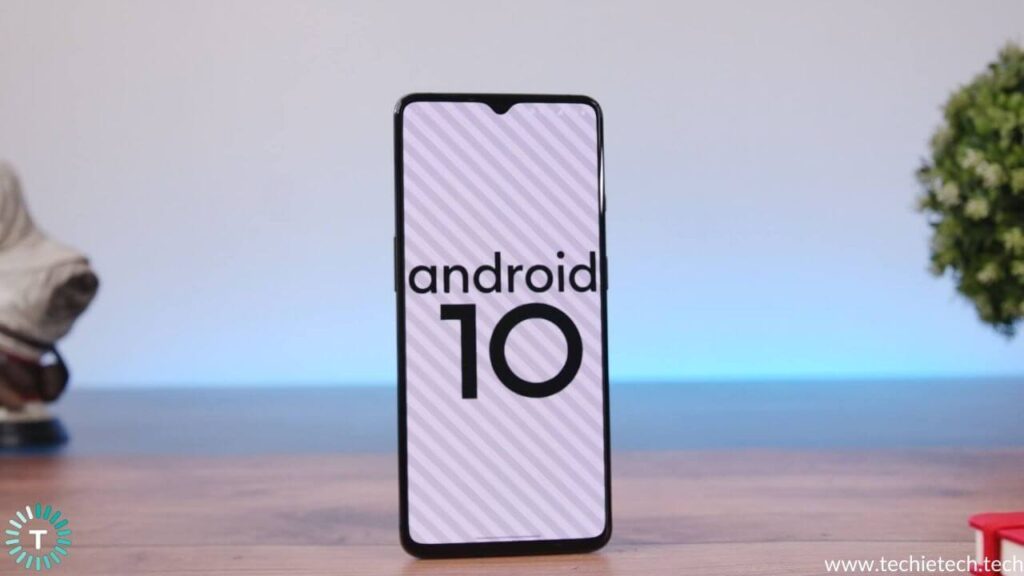 What hasn't aged well over the long term though, is the software. Oxygen OS 10 that runs on the OnePlus 7T in itself has been great. Excellent by all aspects. No bloatware, no ads, just smooth and fluid performance. My problem is that why is this phone still running Android 10 based Oxygen OS 10. Especially when competing phones and OnePlus' own 8 and 8 Pro received the Android 11 update many months ago. I know that the Android Software Update situation has always been messy but seeing such a capable phone run Android 10 when Google is coming out with Android 12 betas is just upsetting. I hope OnePlus gets their game together and pushes the Android 11 update for this phone soon.
Cameras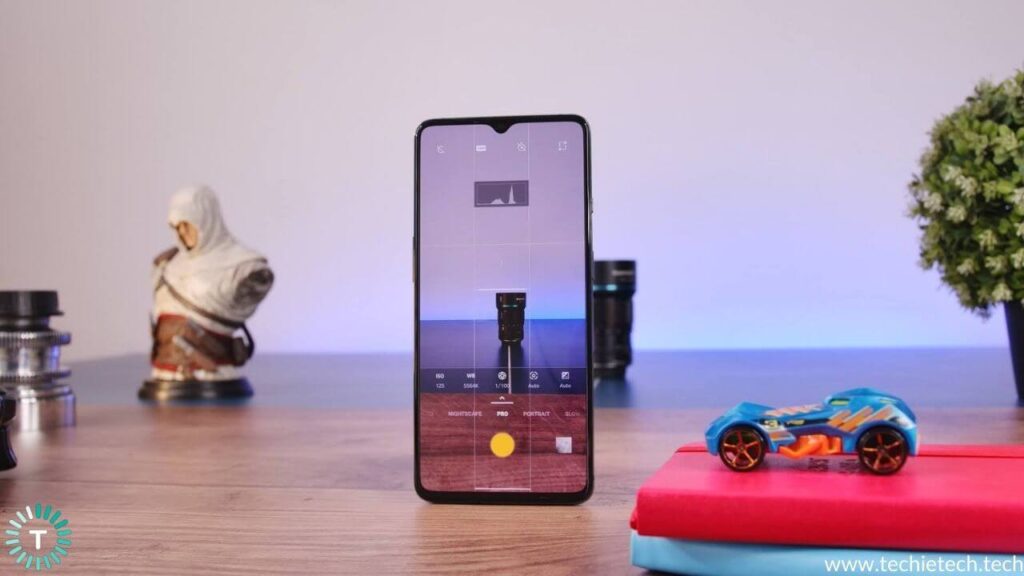 Let's talk cameras now. If you want an in-depth analysis, I'll have a link down below. For now, let's just talk about the everyday experience of using this camera for a person who is NOT obsessed with having the best picture quality. The OnePlus 7T packs very similar hardware to the OnePlus 8 and 8T which means that the photos that I click on this phone are very good in most situations. I have never been blown away by the picture quality but I have also never been disappointed. Combining the camera of the OnePlus 7T with a bit of post processing can give really beautiful looking shots which will be more than sufficient for your social media.

However, I must tell you that similarly priced phones like the Galaxy S20 FE or the Pixel 4a or even the iPhone SE pack much better cameras so consider them if having a great camera is a priority for you.
Battery Life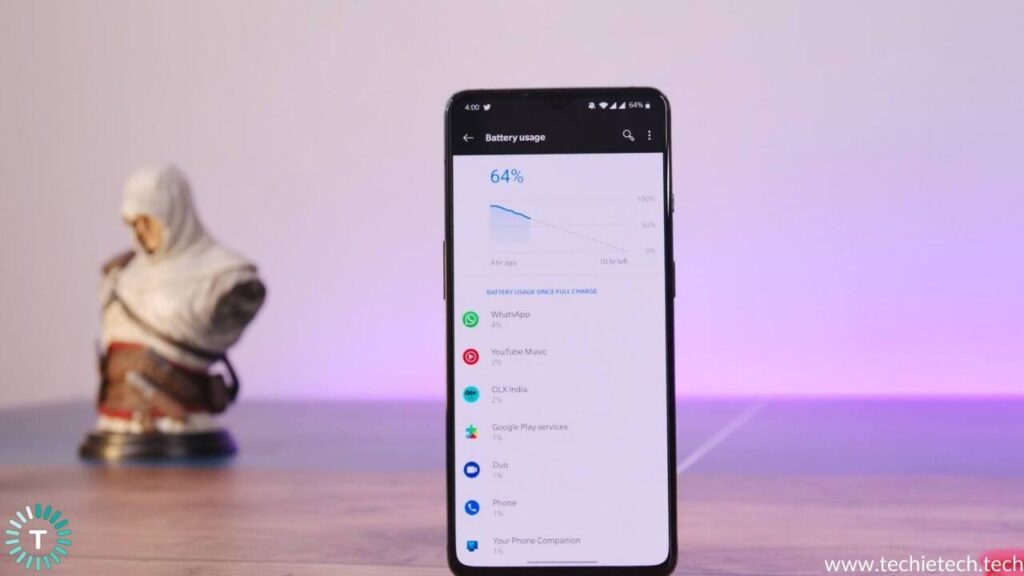 Let's talk about the battery life now. This is another one of those aspects that I love about the OnePlus 7T. When I first got this phone in October of 2019, I managed to get roughly a day and a half's worth of heavy usage out of it. Now, after being used every single day, the battery has of course worn out but the 7T is still making it to the end of most days comfortably. This is with a lot of Social Media, Texting and Phone Calls. The battery drains a lot faster when you're gaming but that's the case with pretty much every smartphone out there.
Also read: OnePlus 7T vs OnePlus 8T
Call Quality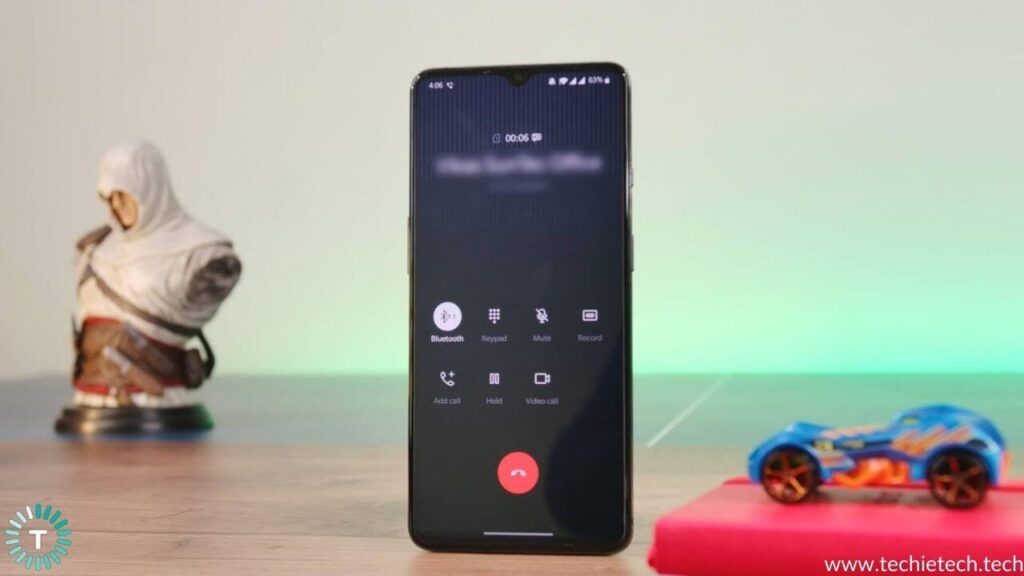 Before we conclude, a quick word on the phone call experience. It is good but not great. Firstly, there is this weird bug that I face with all OnePlus phones where it just won't switch between VoLTE and Voice over WiFi and I have to manually do it by turning the AirPlane Mode on and off. Secondly, the ear piece clarity is good but not great. I often found myself switching to Loudspeaker mode when I had to take long calls. Not a dealbreaker, more of an observation.
Conclusion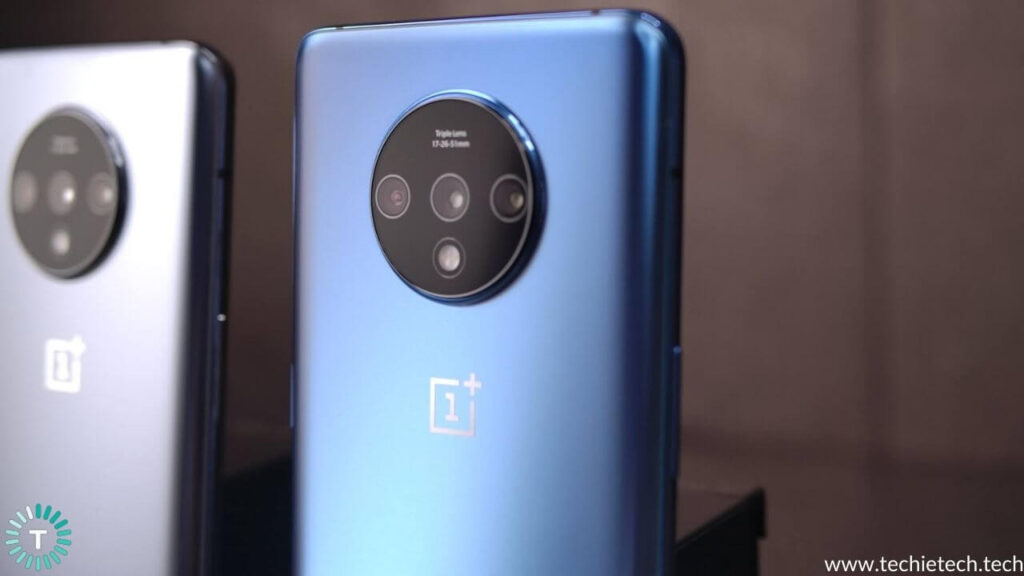 Now, for the conclusion. How is the OnePlus 7T in 2021? Well, it was an excellent smartphone when it came out and continues to be that so many months later. Even though it is one of my all-time favourites, I'm not sure I would recommend buying one now at its full retail price. However, if you're getting a good deal, definitely pick it up. I know I would.
Check OnePlus 7T Price:
Amazon (India): https://amzn.to/2IghLLs
Amazon (US): https://amzn.to/38tqkNQ
Amazon (UK): https://amzn.to/32rWmG8