Google Pixel 6a is one of the newest entries in the mid-range phone category. This 'toned-down' version of Google Pixel 6 launched in Google I/O 2022. While the standard model is decently priced, the Pixel 6 Pro has plenty of premium features to offer. But here we are only talking about Google Pixel 6a and its alternatives while being on a budget of $500. The 'A' series has always been the budget choice for pixel fans, the Pixel 5a was priced at $349 which makes it easy to recommend because of the features it offered back then. This was not the case with 6a, Google has increased the price by $100 which makes it $449 mainly because of the Google Tensor chip. Despite the newer chip and design, the Pixel 6a is not a justified purchase at that price for some users and you can "explore" different alternatives to the Pixel 6a. The major problems with the Google Pixel 6a are in the
battery and camera departments. Many users are very disappointed by the degradation in the camera from 60MP of Pixel 6 to 12.5 MP of Pixel 6a that too with a price hike. Plus, the 18W battery with no wireless charging is another reason that you should reconsider your decision in this price range. 
Here we have listed some of the best alternatives for Google Pixel 6a that you can buy right now without spending extra bucks. All the listed smartphones are under the budget of $500 provide somewhat better features than Pixel 6a and are trusted by thousands of users. So, if you are interested in buying Pixel 6a consider checking out these alternatives first. But, before that, read about what Pixel 6a is offering, so you can make a more calculated decision. 
Google Pixel 6a Specifications
Firstly let's talk about design and performance the Google Pixel 6a comes with a Google Tensor chip paired with 6 GB RAM which is the same processor you can see in Pixel 6. Talking about the same, the design is mostly similar. If you didn't like Pixel 6 you'll have a hard time liking this one. Pixel 6a is just a smaller version of Pixel 6 but not as small as
iPhone SE 2022. The difference in 6a is that the 2 cameras are camouflaged in the black bar with a circular flashlight on the right. There are 3 color options available: Charcoal Black, Chalk White, and Sage Green. The Pixel 6a comes with 2 cameras, one 12MP primary and a 12MP wide-angle camera, which is the same as what you'll find on the Pixel 5a. The 6a comes with Android 12 and will give you 5 years of security upgrades. However, Google hasn't confirmed how many OS upgrades 6a will get, but the 6 and 6 Pro will get 3 years of OS upgrades. Google Pixel 6a comes with a 60Hz refresh rate and 4410 mAh battery which can charge at a max speed of 18W. 
So these are just the basic specs of Pixel 6a. Now, have a look at the top competitors of Google Pixel 6a and see what they have to offer.
Best Alternatives for Pixel 6a
1. iPhone SE 2022
Storage: 64 GB and 128 GB
The 3rd generation of iPhone SE is the 2022 budget iPhone in the market. The look and feel of this phone are quite similar to its
predecessors. Same big bezels, small screen size, single camera, etc. Apple hasn't compromised on the build quality. This phone has an aluminum frame and glass front and back which makes it a little slippery because it is so thin. The display also features the same "Retina" resolution that comes with an LCD screen. This is the area where it lacks because Pixel 6a has a more vibrant OLED display and a bigger one as well. iPhone SE offers the same refresh rate of 60Hz as Pixel 6a. 
The area where iPhone SE hits a homerun is the processor. This Pixel 6a alternative has the A15 Bionic chip inside which is the same chip that powers iPhone 13 series. The Pixel 6a has received a lot of negative reviews in terms of performance, and gaming. 
The iPhone SE has a single 12MP camera, just like the not-so-good old times. The missing feature is the night mode, and it results in often blurry photos in low light. The biggest downside of the iPhone SE is the battery. It comes with a 2,018 mAh battery which will hardly last you a day even with light usage. While the Pixel 6a offers almost more than double the battery which will last you much longer than iPhone SE. 
So, if you want to start and get inside the Apple ecosystem but on a budget, iPhone SE 2022 is the best alternative to the Google Pixel 6a. 
Reasons to buy:
Light and compact with a superfast processor

Works with Apple Ecosystem of apps & devices

Same design as the old iPhone 8 series with TouchID 

Affordable price with a great camera for day shots

At least 5 years of software support
Where it falls short:
Not the best smartphone display

Strictly average battery life

Lacks an ultra-wide camera and night mode
Also read: Best chargers for Pixel 6a
2. Samsung Galaxy S20 FE
Storage: 128GB and 256GB
Samsung Galaxy S20 FE is not only a toned-down version of the flagship Galaxy S20 but also a strong alternative for Google Pixel 6a in this price range. This phone offers a solid processor and comes for hundreds of dollars less than a modern flagship. The phone carries the design elements of the Galaxy S20 with the same camera bumps, same ports, and button arrangement. Samsung calls the rear panel "Glasstic" which explains it accurately because it is plastic but looks like glass and comes in 6 appealing colors. The phone comes in a 6.5-inch Super AMOLED screen with a 120Hz refresh rate and FHD+ resolution. The 120Hz vibrant screen makes the viewing experience much better than most of the listed Pixel 6a alternatives. The trusted Snapdragon 865 processor coupled with 6GB RAM and 128GB storage gives smooth performance even with
heavy-duty games. The phone comes with a 4000mAh battery that can support up to 25W wired charging and 15W wireless charging. You'll get a 15W wired charger in the box but you can also upgrade to a 25W charger for fast charging.  
Coming to cameras you'll get a trio of lenses on the rear as well as a punch-hole front 20MP camera for selfies. The rear camera setup consists of a  12MP main camera, a 12MP ultra-wide camera, and an 8MP telephoto lens with 3x optical zoom and 30x space zoom. The camera delivers exceptional performance in this price range and is better in night and portrait mode when compared to Pixel 6a and the iPhone SE. This is one of the best options in the market right now if you are a Samsung fan and looking for a premium phone under $500. It goes on sale quite often so make sure to look out for that.
Reasons to buy:
AMOLED display with 120Hz refresh rate

Wireless charging support

Comes in 6 aesthetically pleasing colors

3 years of software and security updates
Where it falls short:
Not every color option is under $500

Launched in 2020
Also read: 14 Ways to fix if Google Drive stops working on Android
3. OnePlus 9 5G
Storage: 128GB and 256GB
The OnePlus 9 is a decent phone to buy instead of the Google Pixel 6a. The price is along the same lines and provides better features in most areas as compared to Pixel 6a. OnePlus 9 offers a flat 6.55-inch AMOLED display with an FHD+ solution and a peak brightness of 1,100 nits. The phone is powered by Qualcomm Snapdragon 888 with 8GB RAM and 128GB memory. The 4,500 mAh battery is at par with Pixel 6a and will last you for a day depending on the usage. But OnePlus 9 supports fast charging up to 65W which is significantly faster than the Pixel 6a. Not only that it also offers 15W wireless charging as well which is missing in Pixel 6a. In the camera department, the OnePlus 9 offers a Hasselblad tuned 48MP primary camera, a 50MP wide-angle shooter, and a 2MP monochrome camera. While the Pixel 6a features an 8MP selfie camera OnePlus 9 features a 16MP selfie camera which delivers respectable selfies both indoors and outdoors. Because this phone was launched in 2021 it offers
Android 11 and OxygenOS 11 however you'll get 3 years of OS updates and 4 years of security updates. 
The OnePlus 9 comes in 4 colors Winter Mist, Arctic Sky, and Astral Black, and it also contains a 65W charger. You can also read our review of the OnePlus 9 here.
Reasons to buy:
65W fast charging

120Hz refresh rate display 

Better performance and gaming experience. 
Where it falls short:
No Optical Image Stabilization in the primary camera

Mixed 5G band support

Not the best software user experience in this segment
Also read: 18 of the Best Cases You Can Buy for Google Pixel 6a 
4. Samsung A53 5G
Storage: 128GB and 256GB
Samsung A53 5G is a decent mid-range phone for Samsung fans that packs some amazing features. If you're lucky enough on a good day you'll find this almost $100 less than the Google Pixel 6a. The A53 5G sports a plastic back and matte finish which is resistant to fingerprints and comes in 4 colors: Blue, Black, and Peach White. This 2023Pixel 6a alternative comes with a 6.5-inch Super AMOLED display with a 120Hz refresh rate and a maximum brightness of 800 nits. Talking about the processor, the A53 5G is equipped with Exynos 1280 chipset which provides smooth performance for its price segment. 
Galaxy A53 has a more loaded camera setup than the Google Pixel 6a. A53 features 4 cameras, a 64MP primary camera, an ultra-wide camera of 12MP, a 5MP macro lens, and an additional 5MP depth shooter. It also offers a 32MP selfie camera with Samsung's feature-rich camera app. Both phones have distinct image processing systems while Samsung provides cooler tones, great light, and saturated colors, Google provides high contrast, great edge detection, and accurate colors. When it comes to battery Samsung A35 comes with 5000 mAh and supports 25W fast wired charging while the Pixel 6a only supports 18W charging speed. Sadly none of the phones comes with a charger in the box. All in all Samsung A53 5G is one of the top alternatives to the Pixel 6a in 2023. 
Reasons to buy:
Bigger display with a great 120Hz refresh rate

microSD slot for expandable storage

Respectable cameras with good image and video quality

4 years of software support

Long-lasting battery life (5000 mAh)
Where it falls short:
No charger included

Slow fingerprint reader
Also read: Google Pixel 6a Compatible Accessories To Buy Right Now
5. Moto G 5G
Storage: 256GB expandable upto 512GB
Moto G 5G is another strong competitor of Google Pixel 6a when it comes to this price segment and features. With a fairly good processor and expandable storage, this is a tough one to compete with when it comes to gaming, performance, and storing media. Moto G 5G is powered by MediaTek Dimensity 700 processor with 6GB RAM and 256GB storage with a 90Hz refresh rate. The display has a 720×1600 resolution which can be a little problematic for some people and the bezels are thick which makes the phone look outdated. Compared to phones like Pixel 6a and Galaxy A53 which are offering 1080p OLED displays the biggest downside of this phone would be its LCD display. Motorola is offering 3 years of security updates and one major Android OS update which means you'll only get Android 13 which will be quite disappointing for some people. This phone comes with a slow 10W charger and a 5000 mAh battery that will last you up to 1-2 days depending upon the usage. This is a perfect Pixel 6a alternative if you spend most of your time gaming because of the long-lasting battery and powerful processor. 
Coming to the camera department, this is where the phone is not a very strong competitor to the Pixel 6a. The primary shooter is 50MP which is a decent one for a budget-friendly device. The selfie camera is 13MP which clicks clean pictures, and you can also shoot videos at 1080p but not as good as the Pixel 6a or iPhone SE. So if a good camera is your priority Moto G 5G is not for you.
Reasons to buy:
Comes in 64GB & 256GB storage options that can also be further expanded via a microSD card

Suitable for light gaming 

Solid battery life even with heavy usage

Fast 5G connectivity 
Where it falls short:
LCD Display

Comes with a super slow 10W charger in the box
Motorola has another phone worth mentioning in this list which is Moto G Stylus 5G. If you're looking for a phone with a stylus but don't have the budget of a flagship this phone is worth checking out. Moto G Stylus 5G is a mid-range phone with some premium features: the big 6.8-inch display, Snapdragon 695 processor, and 8GB RAM, this is a strong alternative to Pixel 6a. The 5000mAh battery life is at par with Moto G 5G and the cameras are even better but the stand-out feature of this phone is its Stylus. The Stylus compatibility is amazing, comes with tons of features, and runs smoothly with low latency. If you're a Samsung Note user and looking for an affordable Pixel 6a alternative with a Stylus, the Moto G Stylus 5G is a great option to go with.  
Don't Miss: Top Rated Cases for Pixel 6 Pro in 2023
6. TCL 20 Pro 5G
Storage: 256GB expandable upto 1TB
TCL 20 Pro 5G is a decent alternative to Google Pixel 6a. If you've ever gone TV or soundbar shopping, then you must have heard about TCL. They are known for making one of the most value-for-money smartphones with respectable specs. The stand-out feature of this phone is the captivating looks and impressive display technology.
This Pixel 6a replacement phone comes with a 6.7 -inch almost bezel-less AMOLED screen with a punch-hole 32MP front camera. The resolution is FHD+ with a refresh rate of 60Hz, but the icing on the cake is TLC's NXTVISION technology which they have used in their TVs. This improves the shadows and improves the colors of the content on screen in real-time making games, videos, and movies noticeably better looking. It has 4 rear cameras but it is not one of the strongest departments. There's a 48MP main shooter, a 16MP ultrawide camera, a 5MP macro, and a 2MP depth sensor. You can easily work with this camera in good lighting but again when compared to the Pixel 6a and iPhone SE, the TCL 20 Pro is not at par. It can also shoot videos in 4K from both the rear and front cameras. This phone comes with 6GB RAM and 256GB storage option but you cannot expand it further with a microSD card like Moto G 5G. It is powered by the Snapdragon 750G which is a decent chip and offers reasonable performance in gaming and heavy tasks but not for longer periods. The only downside which might throw off some people is this phone runs on Android 11 with only two major operating systems and 2 years of security updates.  
Reasons to buy:
Premium looks 

Vibrant AMOLED display with real-time display improvement software

Powered by Snapdragon 750G 5G processor
Where it falls short:
Only 2 years of security updates

The cameras are not that good when compared to Pixel 6a
Also read: Best Fast Chargers for Google Pixel 6 and 6 Pro
7. OnePlus Nord N20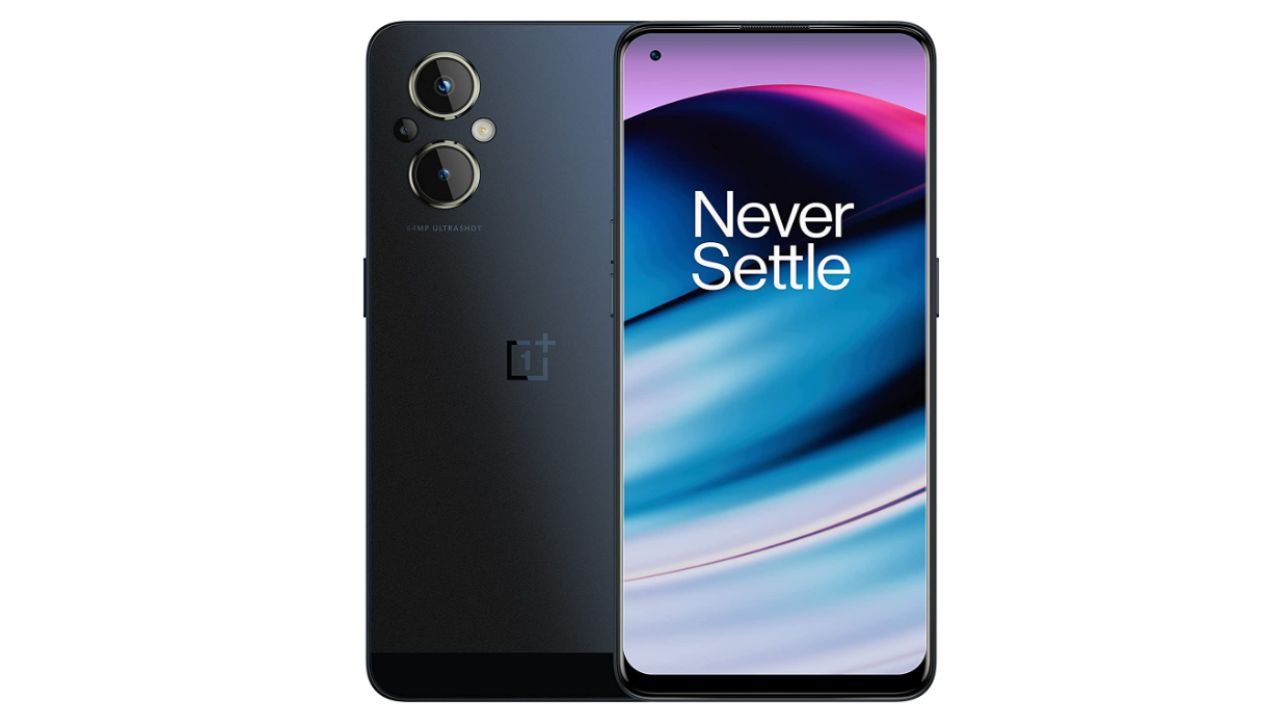 Storage: 128GB
OnePlus's Nord series has always blended the premium features in a more accessible price range. One Plus Nord N20 is almost half the price of Google Pixel 6a and a decent alternative for Pixel 6a for under $300. This is a future-proof phone you can buy that offers 5G with this price point if you are on T-Mobile. With OnePlus Nord N20 you'll get a 6.43-inch FHD+ AMOLED screen with 1080p and a 60Hz refresh rate. It runs on OxygenOS 11 (Android 11) right out of the box and offers one major OS update with 3 years of security patches. The Snapdragon 695 5G with 6GB RAM and 128GB storage does the job but lacks the speed in heavy usage. You can use it for casual gaming but you cannot expect smooth playback in graphics intense games. This mobile comes with 33W fast charging and contains a 5000 mAh battery that will last you days and charge very fast. The selfie camera is 16MP that works well in natural lighting but lacks performance in dark light.  The camera setup has 3 cameras with a 64MP primary shooter, 2MP macro, and 2MP depth sensor. The camera quality is okay considering the price point but it does not qualify for the Pixel 6a's camera comparison league. So if you are on a strict budget of $300 and want a decent-looking phone for yourself or your parents, the OnePlus Nord N20 is worth checking out.
Reasons to buy:
Fast charge support with a long-lasting battery 

Cheap 5G phone for T-mobile users

Lightweight design with a clean user interface

Wide range of customization
Where it falls short:
Mediocre cameras 

Limited software support
If you're interested in a much simpler phone that has 5G and under $250 you can also check OnePlus Nord 200. Nord N200 is a toned-down version of One Plus N20. With the same lightweight design and clean user interface you'll get a 6.49-inch LCD display which is not at par with Pixel 6a but does the job. You'll get the same battery life of 5000mAh but with an 18W charging speed and 4GB/64GB storage. One Plus Nord 200 comes with a triple rear camera setup a 16MP primary shooter, a 2MP macro, and a 2MP depth sensor. The specs are pretty outdated as compared to other phones on this list but considering the price tag, this is a super budget-friendly alternative for the Google Pixel 6a.
Also read: Best Accessories for Google Pixel 6 Pro
Google Pixel 6a alternatives: Honorable mentions
There are also some other strong alternatives for Google Pixel 6a which you can check out, but they are not supported by most US carriers.
Realme GT 5G – Buy from Amazon
POCO X4 PRO 5G – Buy from Amazon
Xiaomi K40 Gaming 5G – Buy from Amazon
Xiaomi 11T Pro – Buy from Amazon
Nothing Phone (1) – Nothing Phone (1)
This is our roundup of Pixel 6a alternatives that are worth checking out. You can pick any of these phones considering your budget and checking the factors we have mentioned will help you make a better-informed decision. 
Also read: How to fix common Google Pixel 6 and Pixel 6 Pro problems