The Galaxy S20 is Samsung's flagship phone from last year. It carries a ton of features that have been dropped in the Galaxy S21 and is now considerably cheaper too. But, should you buy the Galaxy S20 in 2021 or look at other options in the same price bracket? Let's review the Galaxy S20 in 2021.
Design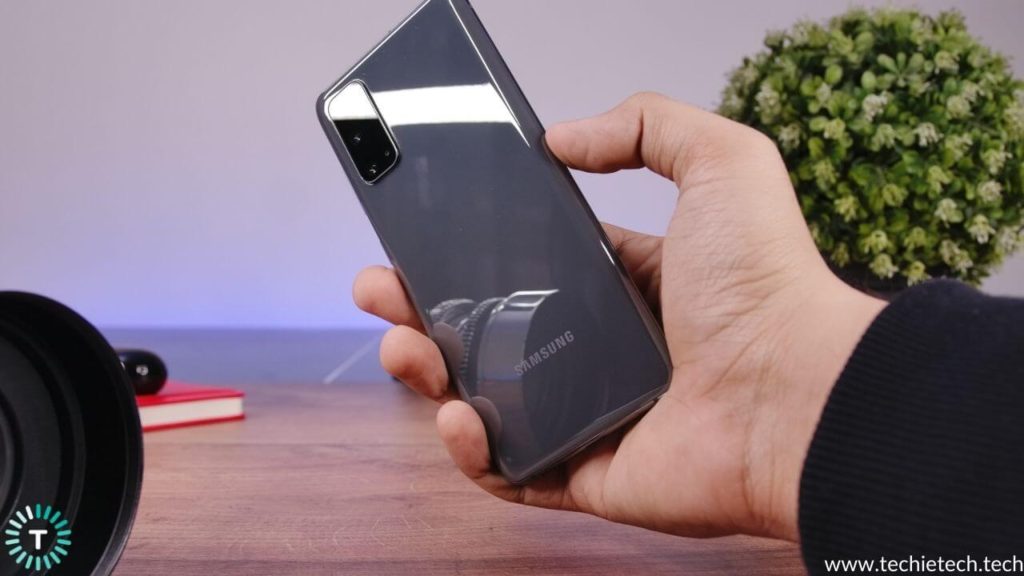 When we talk about the design of the Galaxy S20, 2 words pop into my mind. Minimal and Understated. I mean, look at the cosmic gray variant I have here. It looks premium, classy and even stealthy. But at the same time, it's a very, very mainstream design with a camera module to the top left. It does not stand out at all and the somewhat mundane colour options from Samsung do not help its case. However, not all of us want our phones to stand out and if that's the case with you, the Galaxy S20 is as understated a smartphone as you could possibly get today.
Check out our roundup of the best cases for Galaxy S20
Build Quality & In-hand Feel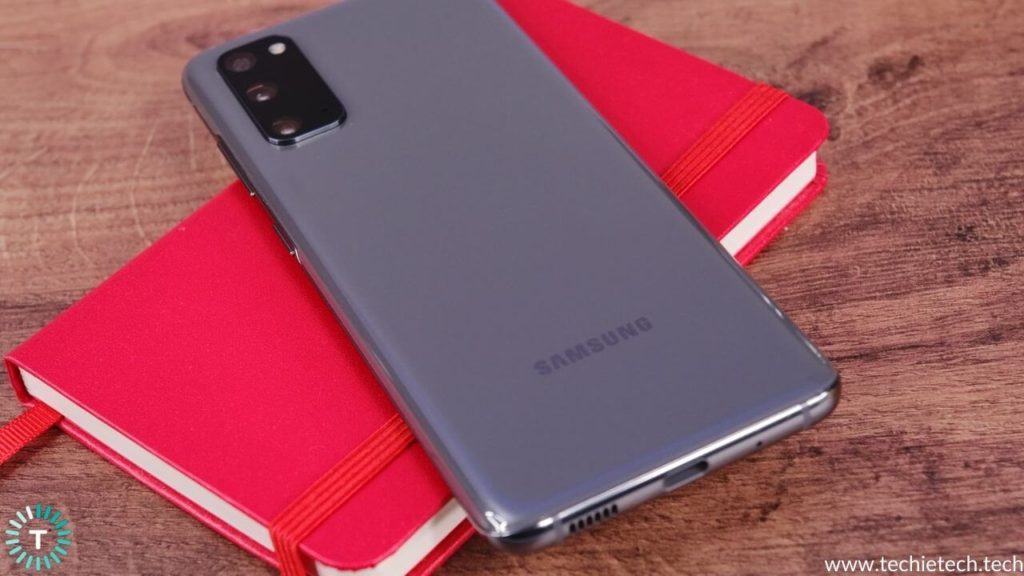 When it comes to the build and in-hand feel, I feel that this phone is one of the few phones that is near perfect. The size is small enough for one handed use and yet large enough to carry a decently big display. The front and back are made of curved Gorilla Glass 5 and feel extremely premium in-hand. The phone itself is surprisingly light and is honestly a pleasure to hold. The only gripe I have is that the glossy glass back attracts a lot of smudges and fingerprints. Other than that, when it comes to the in-hand feel, the Galaxy S20 is still among the best of the best in the industry.
Battery Life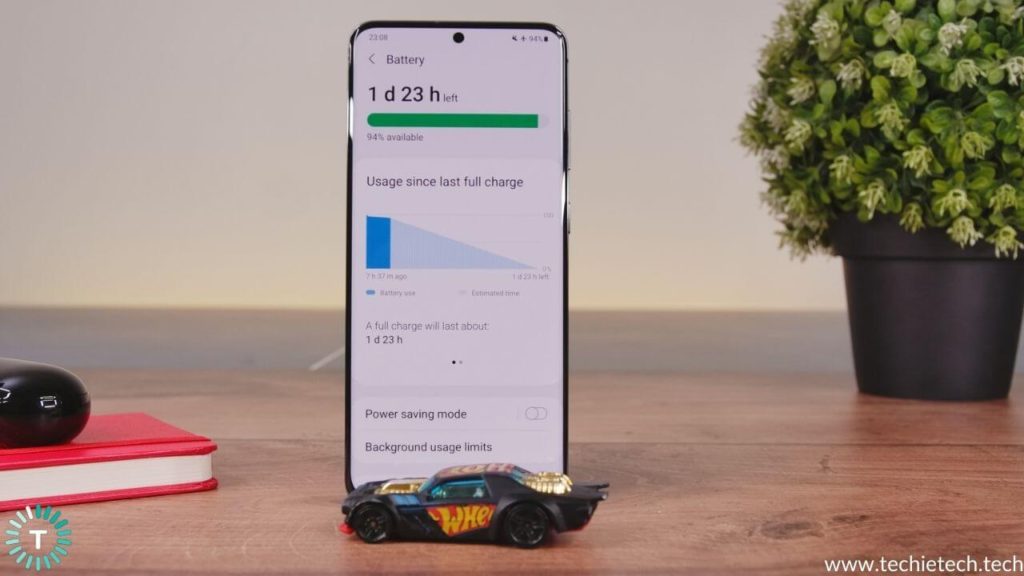 What's not the best though, is the battery life. I usually talk about battery life later in the review but it has been such a big negative in my usage experience that I have to talk about it first. This phone cannot even last a day when it comes to heavy use. I found myself charging the phone by 6 in the evening if I started with a full charge in the morning. Even my iPhone 12 Mini had better battery life!

Of course, the battery life was better with some power saving moves like using the 60 Hz refresh rate instead of 120, but hey, that kills the point of getting a 120 Hz display in the first place.
Display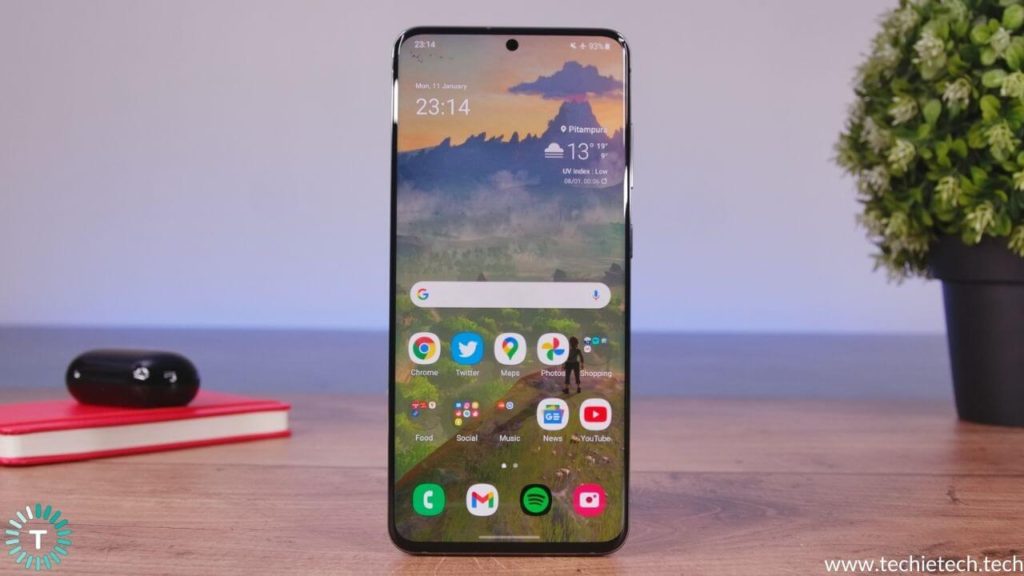 Diving into that display, it is simply the best display I have used on any smartphone.    Seriously, the colours are beautiful, the text is crispy and the saturation, while on the higher side, makes everything look larger than life. I love this display and it is honestly my favourite feature of this phone. If you get yourself a Galaxy S20, your photos would look more lively, your games would look more immersive and even the text you read will be so much smoother. I know I sound crazy, but genuinely, Samsung is the best of the best when it comes to making smartphone displays and the Galaxy S20 is living proof of that.
Also read: OnePlus 8T vs Galaxy S20
Software (OneUI)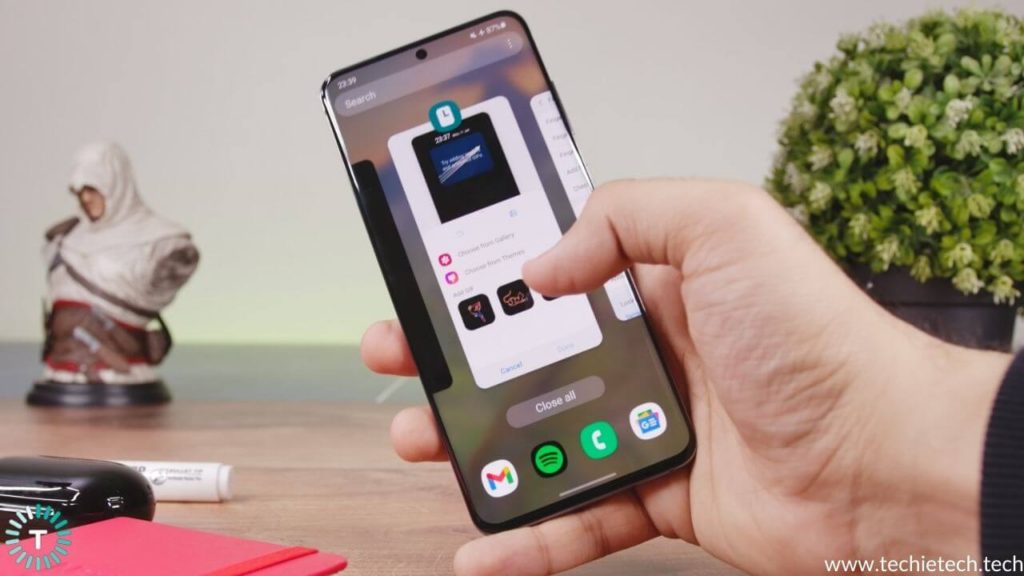 Let's talk about the software and performance now. My Galaxy S20 is on the latest Android 11 backed OneUI 3.0 and my experience has been good. It's all just very well put together and works like clockwork. The animations are very smooth. There are even a ton of customizability options if you want. The huge feature load can get overwhelming but I appreciate that it is all well polished and not half baked. 
You get a version of Samsung's ecosystem for every Google service in your phone so there is Bixby for Google Assistant, Galaxy Store for the Play Store and even Samsung Internet for Google Chrome. It even comes preloaded with a bunch of Microsoft stuff but thankfully, at least you can uninstall it if you want. Some users are also reporting seeing ads throughout the UI and while I have not seen a lot of ads in my personal experience, this ad thing just does not fit well into the whole premium flagship software experience.
Also read: Best Accessories for Galaxy S20
Performance
A word on the performance. It has mostly been smooth for me on my Exynos variant S20 and I can only imagine how much smoother it would be on the Snapdragon variants sold in some regions. Day to day stuff like texting, social media runs smoothly without as much as a stutter but as you turn the heat up, the Exynos CPU starts to struggle quite visibly. Don't get this phone if you are into gaming. I also noticed minor heating when using the phone for an extended period continuously but if I'm being totally honest with you, it's not problematic at all.


One positive of the whole Samsung software experience is guaranteed 3 years of software support. 1 of those years is already up but if you get the Galaxy S20 now, expect to get software updates till 2023.
Cameras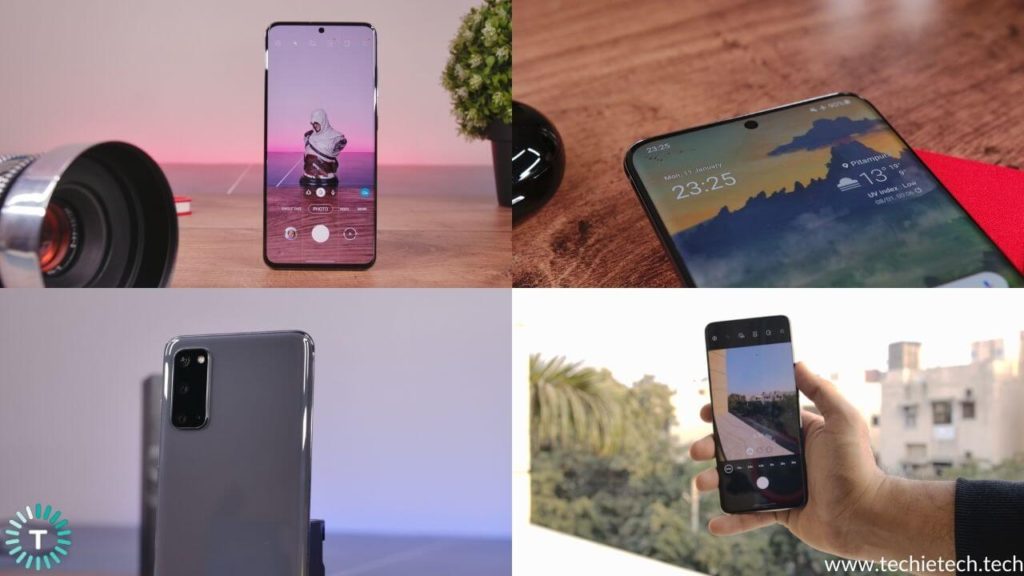 Let's talk about the cameras now. I'm not going to go in-depth, if you want that, I'll have a link in the description for one of our older videos. Right now, I am going to talk about using the Galaxy S20 as a camera in my day to day life.

I am not a camera expert, I just point at things and click, hoping for good results. The Galaxy S20 delivers one of the best camera experiences of any Android smartphone. The photos are usually very vibrant and pleasing. Low light photos also look excellent. I do have 2 gripes though. One- the selfie camera does a lot of over smoothening by default but looks kinda natural once you turn it off. Secondly, in low light environments, the Galaxy S20 takes a couple of seconds to analyse and focus before getting ready to shoot. If you click a photo during these 2 seconds, the result is a blurry mess. These are not dealbreakers, just minor annoyances. 
Call Quality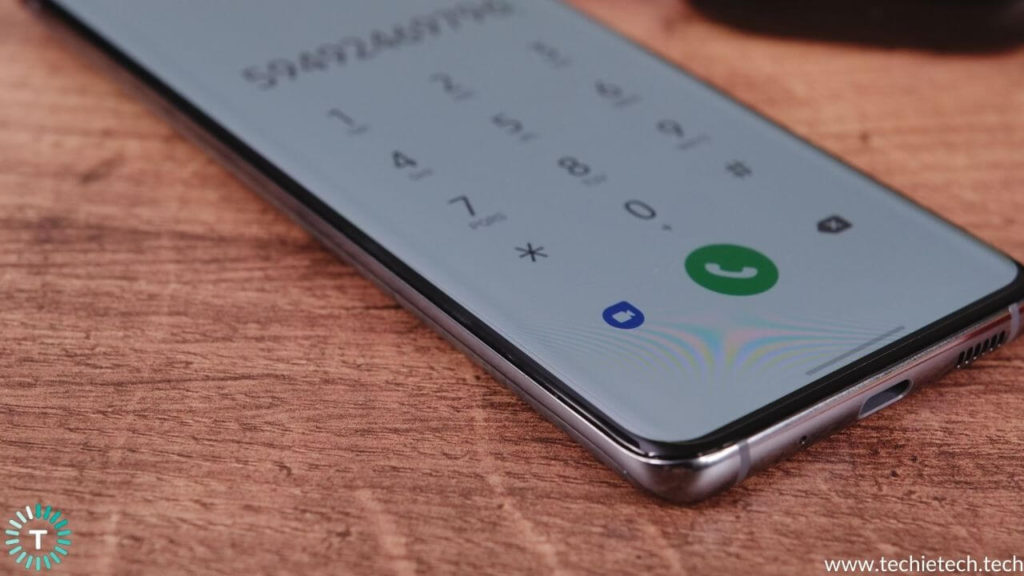 Let's talk about the phone call experience now. It is amazing. Seriously, I don't know what Samsung does differently but their phones always tend to have the best phone call experience of any smartphone. The signal retention is amazing, the clarity is industry-leading and even the earpiece, loudspeaker and mic are crystal clear. There's something about Samsung antennas- I don't know what, but there's something which makes them perform much better than the competition.
Also read: Best Fast Chargers for Galaxy S20
Conclusion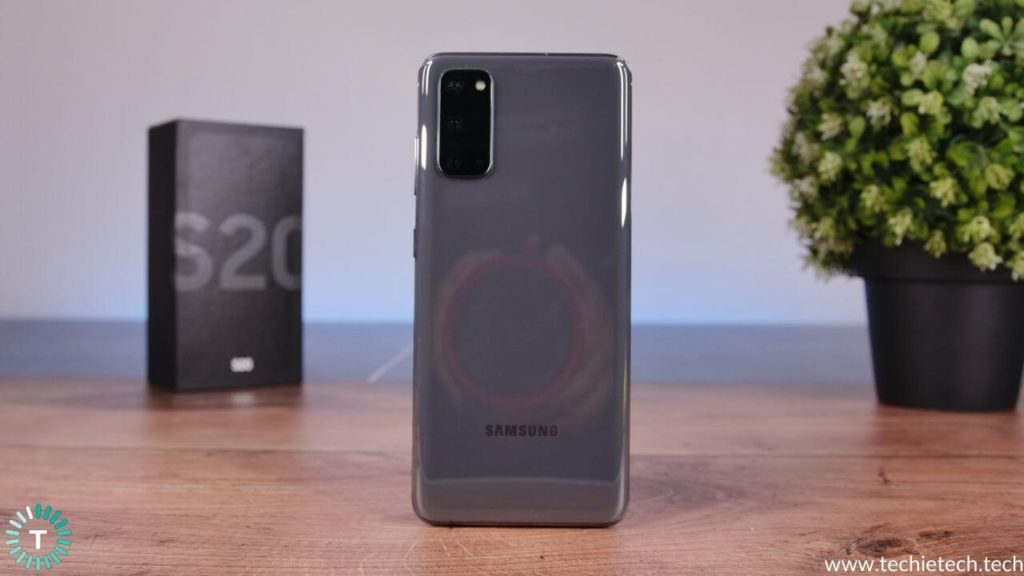 Now, for the conclusion, as you must have seen in the video, the Galaxy S20 comes with a few flaws of its own. And yet, I love using it and it continues to be one of my favourite phones. Why? Well, because getting a well built phone at this size with such a gorgeous display and polished software experience is quite hard. Of course, I wish it had better battery life and more horsepower, but it is what it is. While the Galaxy S20 is definitely not for everyone, it is just the right smartphone for a few people. Whether you're one of those few, is for you to figure out. 
Check Price on:
Amazon (US): https://amzn.to/3izMXTO 
Amazon (UK): https://amzn.to/3pcseIs 
Amazon (India): https://amzn.to/3643iem