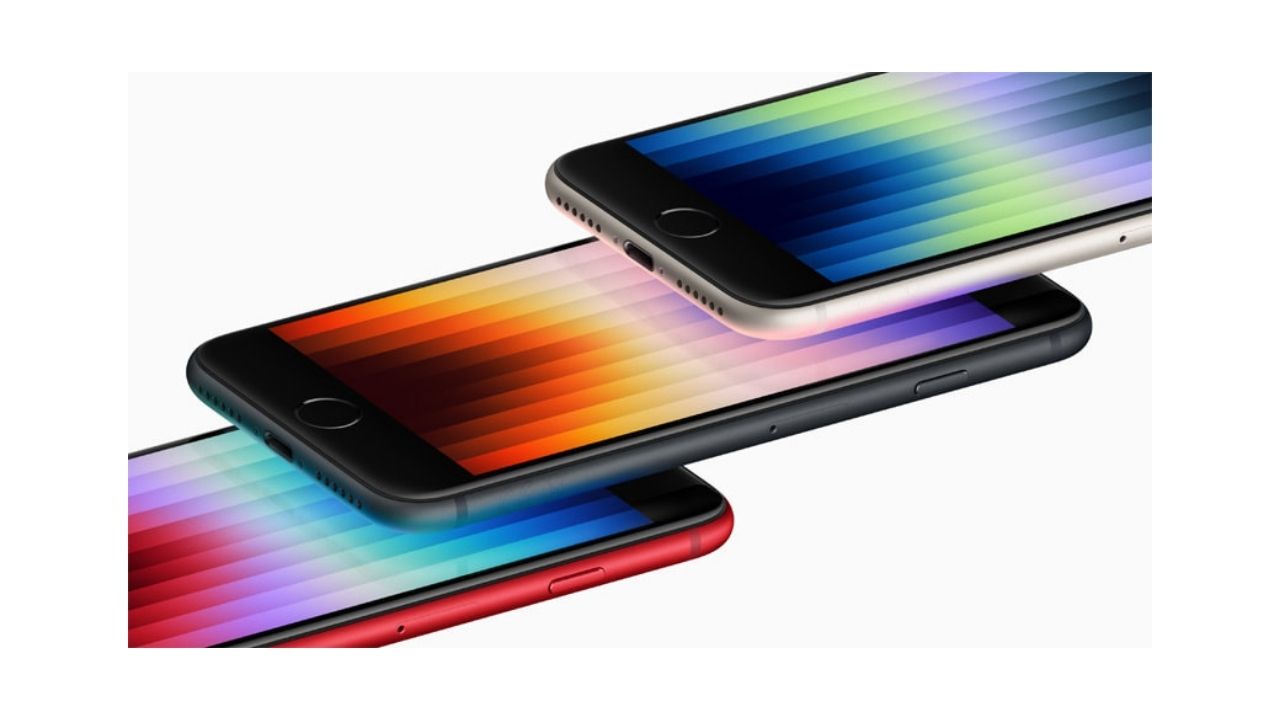 The wait is finally over, folks! Apple's iPhone SE 3 has been unveiled officially at Apple's event, and it is powered by Apple's latest A15 Bionic chipset, which is also found in the iPhone 13 series. Launched with a familiar design and feel, the iPhone SE 3 promises to bring about more efficiency and upgrades. Read on to learn about the entire specifications!
iPhone SE 3: Design and Display
The iPhone SE (2022) resembles the iPhone SE (2020) and because the new iPhone SE 3 is in the same form and size as its predecessor, your old cases and accessories will work and fit perfectly. Its design is nearly identical to that of the previous SE, implying that it appears to be an iPhone 8. The iPhone SE 3 comes with the same 4.7-inch display, a sturdier glass back, an aluminum frame, and TouchID on the home button surrounded by large bezels. 
Also Read: 3rd Gen iPhone SE 2022 Accessories begin to surface a week before Apple event
iPhone SE 3: Processor 
The A15 Bionic CPU is the iPhone SE 3's most notable new feature. When compared to the A13 Bionic in the iPhone SE 2020, this is the same chip used in the iPhone 13/13 Pro and is two generations newer. The A15 Bionic not only gives the iPhone SE 3 a quicker CPU, a better GPU, and a more power-efficient design, but it also gives it 5G connection, making it the most affordable iPhone with 5G compatibility. Apple also claims that the iPhone SE 3 has a longer battery life owing to the power efficiency A15 brings to the table. It also features iOS 15 out-of-the-box.
Also Read: iOS 15.4 adds a slew of new features including Universal Control
iPhone SE 3: Camera
Furthermore, Apple touts the iPhone SE 3's 'revolutionary camera system.' It still has a single 12MP rear camera, but the photographs and movies it produces should be of higher quality thanks to better image signal processing. Deep Fusion, Photographic Styles, improved HDR processing, and enhanced video quality with less noise and more natural skin tones are all included in the new iPhone SE 3.
Also Read: Apple Spring Event 2022: Here's what to expect
iPhone SE 3: Battery
Apple has promised to bring significantly better battery life to the iPhone SE 3 owing to its powerful yet more efficient A15 Bionic chipset, despite it featuring 5G connectivity.
Also Read: Google to enhance integrations to match Apple's ecosystem for 2022
iPhone SE 3: Price and Availability 
The iPhone SE 3 will be available for $429 for the 64GB model. It is a disappointment that the base configuration has still not been bumped to 128GB. Pre-orders begin on Friday, March 11th, with sales starting on March 18th. It will be available in 3 colors: Product Red, Midnight and Starlight.
Also Read: Disney+ now supports Apple's SharePlay
Image credits: Apple