Amid several leaks and rumours, Google finally unveiled the upcoming A-series phone, the Pixel 6A, at the Google I/O 2022 event. Besides, Google talked about the anticipated Pixel Watch, Pixel Buds Pro, and Android 13 at the event. The company also teased renders of the upcoming Pixel 7 series, Pixel tablet, and gave us insights about various upgrades it will be making in near future. To know more, we recommend checking the respective news articles that we have covered lately surrounding these Google products. For now, we will remain focused on the Pixel 6A here. 
Pixel 6A, the new A-series phone from the Pixel lineup, features the Tensor chipset that we saw earlier on the Google Pixel 6 Pro last year. It sports the same 12MP camera from the Pixel 5a instead of the 50MP camera from the Pixel 6 series. As far as display is concerned, this Pixel phone features a 6.1-inch 60Hz OLED HD display with the protection of Corning Gorilla Glass 3. It is compatible with
5G and supports Wi-Fi 6E. Talking about battery and charging, this upcoming A-series Pixel phone packs a 4410mAh battery and comes with 18W PD fast charging support.
Now that you have planned to buy this mid-range smartphone from Pixel A-series, it's time to get yourself a fast PD charger as Google doesn't ship one. 
Note: We update our article from time to time to cover the latest products available in the market.
List of best fast chargers for Google Pixel 6A
1. Google Official 30W Pixel 6A fast charger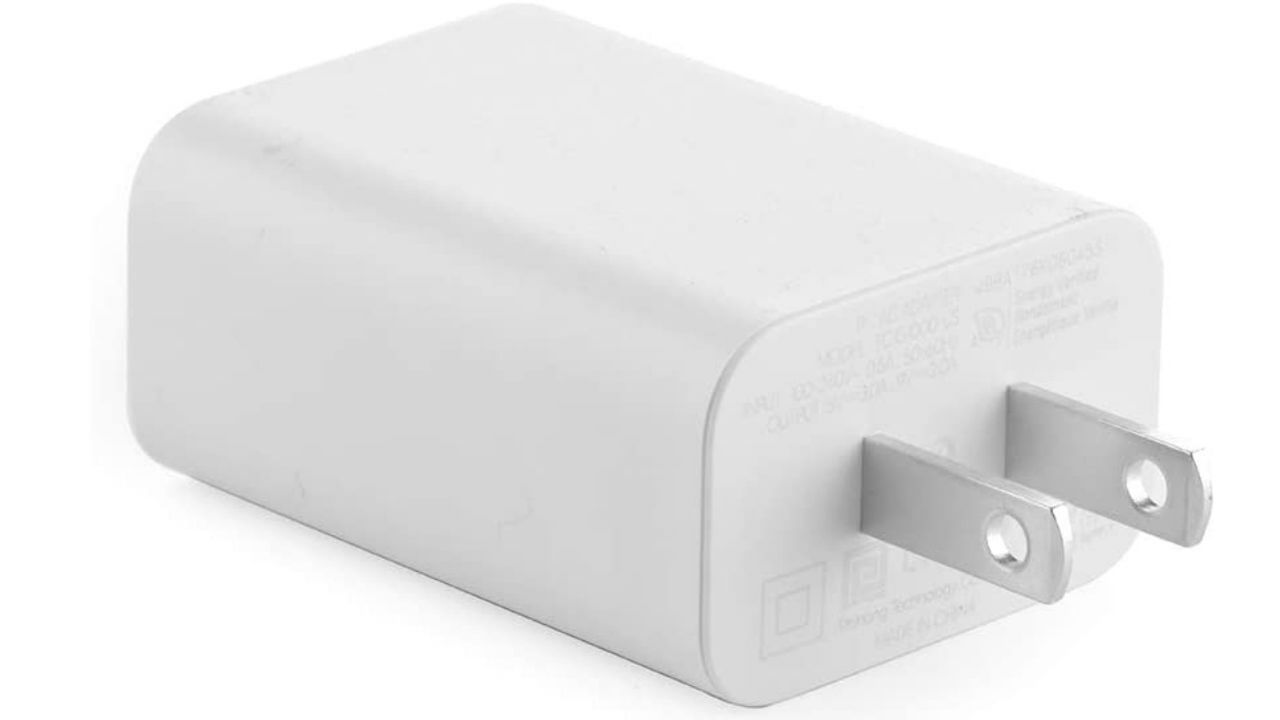 For those fond of official accessories, the Google official 30W charger for Pixel 6A is the best option. Even though the charging capacity is much higher than the required 18W, it should charge your device at a rapid pace. This fast Pixel 6A charger is built around recycled plastic that allows you to play your part when it comes to sustainability. If the design is your concern, the 30W official power adapter for Pixel 6A features a compact and lightweight design that slips on and off your pocket very easily. On top of that, the universal compatibility ensures you can charge different devices such as
Chromebooks, laptops, and various smartphones from different manufacturers like iPhones, without any hassle. Further, you will get a 1-meter USB-C to USB-C charging cable which can be used for faster data transfer. Overall, this Pixel 6A charger is something we want you to invest in. 
Also read: Best Accessories for Google Pixel 6 5G
2. Anker 511 20W USB-C Nano Fast Charger for Pixel 6A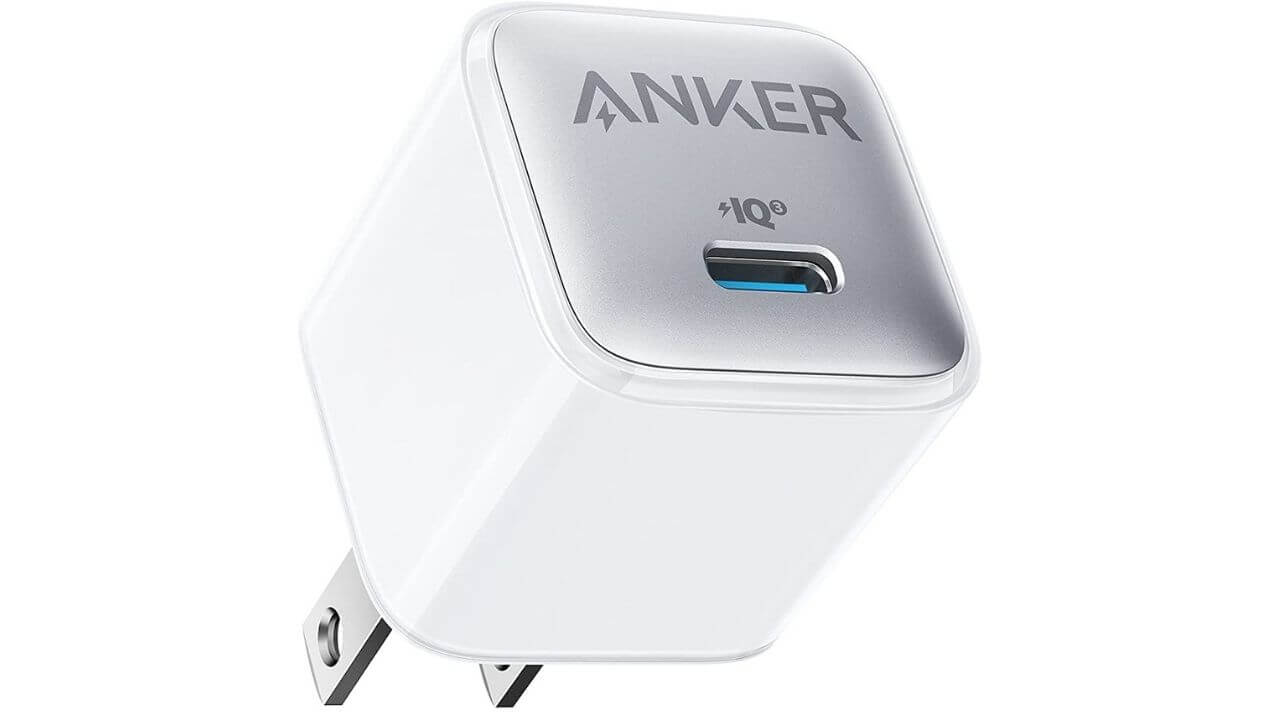 If you are looking for the best third-party fast charger for Pixel 6A, don't hesitate to grab this one from Anker. It is one of the best budget-friendly Pixel chargers with a maximum 20W fast charging speed which is more than enough to fast charge the new Pixel 6 lineup phone. Just to give you an idea, this fast Pixel 6A charger can charge an iPhone up to 50% in mere 25 minutes. In comparison, it is three times faster than the ordinary 5W charger. Thanks to the ActiveShield safety system, this charger keeps your device safe and secure from any kinds of mishaps including short circuits, overheating issues, and more. Also, the Dynamic Temperature sensor and Power Tuner Chip are packed inside this charger for continuous tracking of temperature and enhanced protection of connected devices, respectively. You'll be able to grab this fast Pixel 6A USB-C charger in five amazing colours, while the 18-month post-purchase warranty can be handy if anything goes wrong with your charger.
If you are looking for a fast charger for Pixel 6A that offers more power in the same portable form factor with wide device compatibility, we recommend going with Anker Nano 65W, however, this Pixel 6A fast charger comes with a USB-A port. 
Also read: Best Cases for Pixel 6 5G
3. LCGENS Dual-port Fast Pixel 6A Charger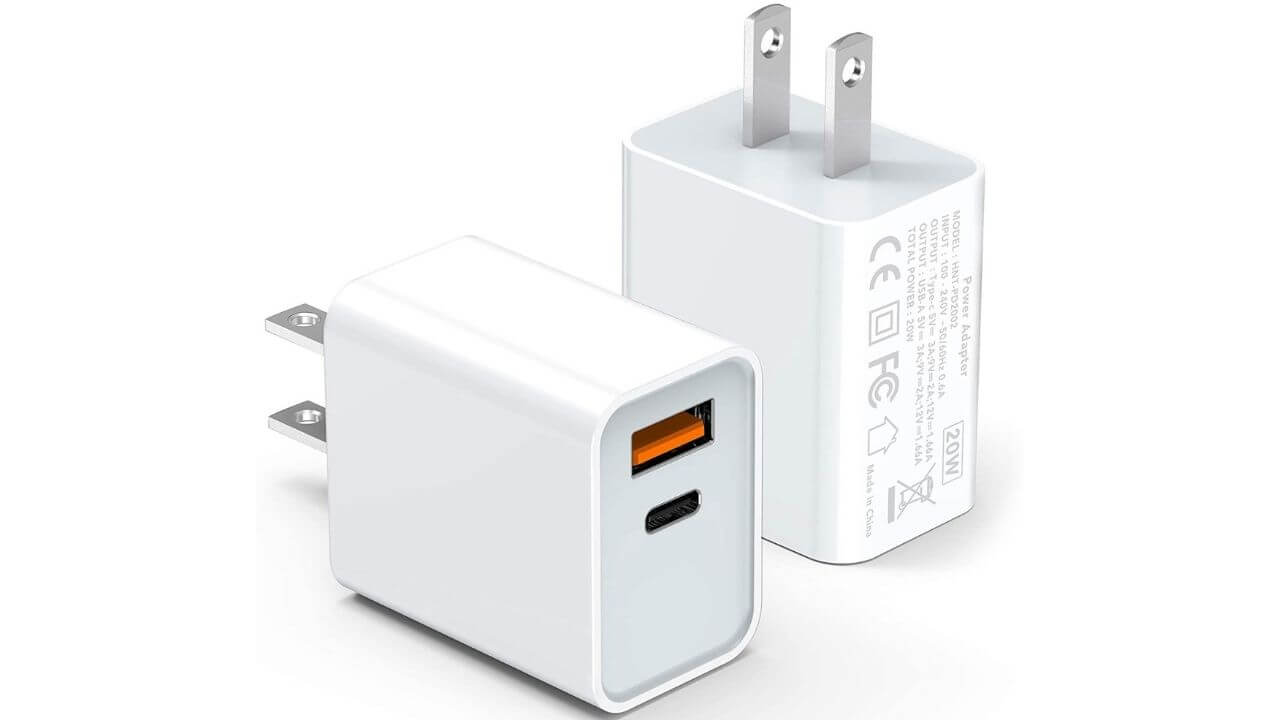 Here we have got another fast charger for Google Pixel 6A that comes with a maximum charging speed of 20W. This dual-port fast charger allows you to charge two different devices simultaneously, leaving you worried about spending a few more dollars on a new one. Please note, if you are looking to fast charger your Pixel 6a, we recommend connecting it via the USB-C port as it is designed to offer fast charging as compared to the USB-A port. Besides, the universal compatibility allows you to charge multiple devices across brands including the most popular iPhone 13, Samsung Galaxy phones, tablets, etc.  Did we mention its tiny size? Yes, this fast dual-USB charger for Pixel 6A is compact and lightweight in design which ensures it takes less space for storage, it even can fit in your pockets. Moreover, the integrated safety chip keeps the device and charger free from overheating, overcurrent, and short circuit problems. If you are looking for something best next to what we have mentioned above, check this one out. Plus, it is available in five attractive colour options. 
Also read: Best Cases for Pixel 6 Pro 5G
4. Eaxxfly 18W Google Pixel 6A Fast Wall Charger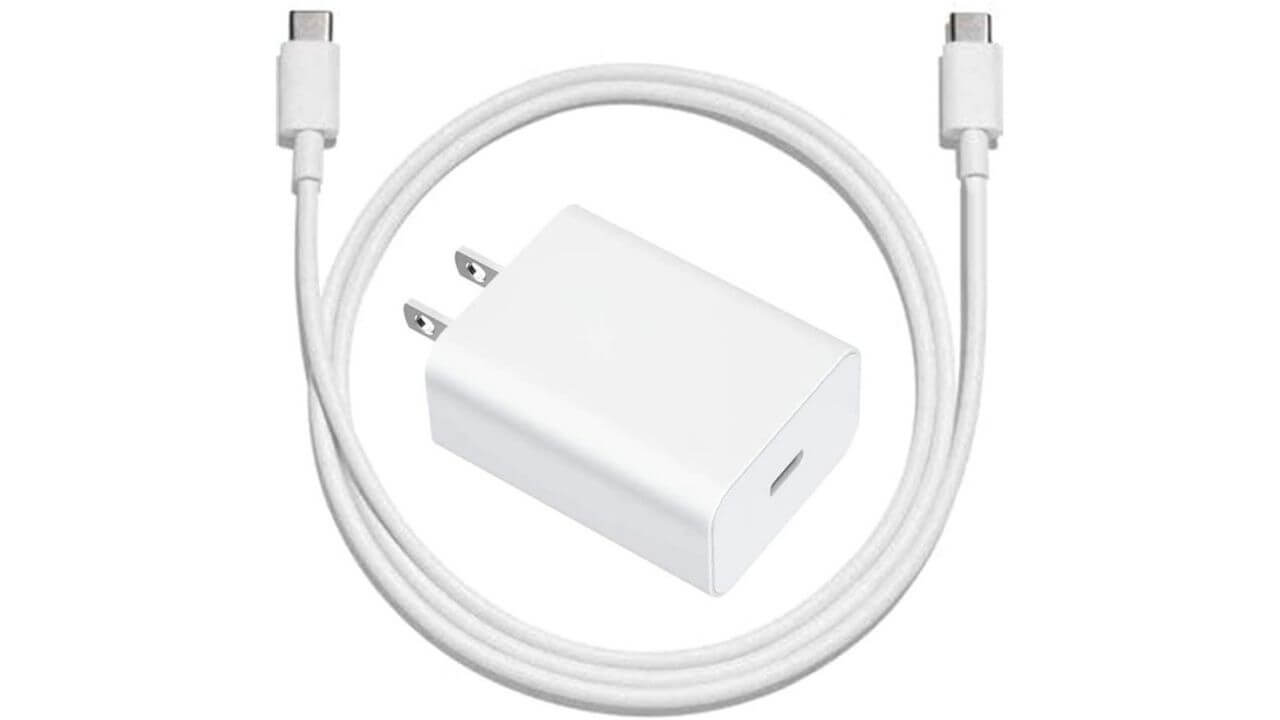 If you are looking for an affordable Pixel 6A fast charger, the Eaxxfly 18W charger is perfect for you. The brand claims that this fast charger can charge Google Pixel phones up to 70% in an hour. This fast charger for Pixel 6A is lightweight in design and travel-friendly. You can store it in a small pouch or even in your pocket. The included USB-C to USB-C cable can offer up to 480Mbps data transfer speed. Overall it is a good pick for anyone looking to charge the latest A-series Pixel phone. 
Must-read: Best Cases to Buy for your Google Pixel 6a
5. Spigen 20W Type-C Pixel 6A Fast Charger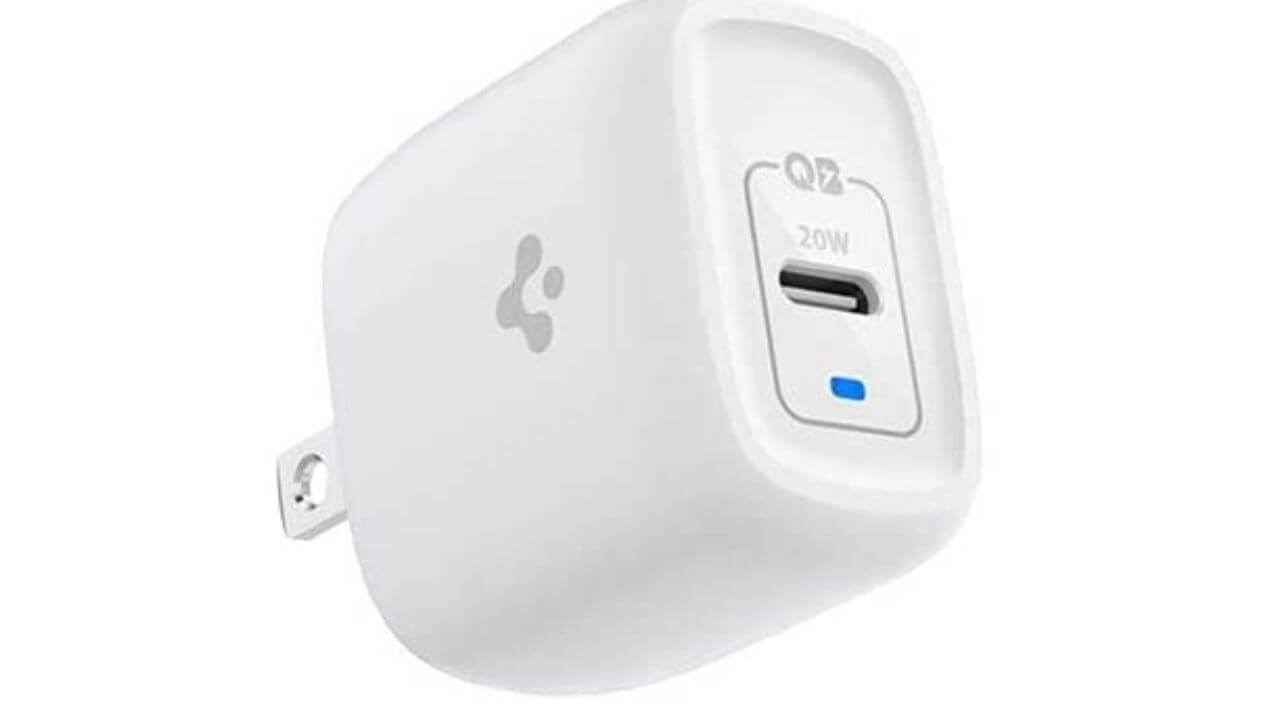 Spigen has been at the forefront of the mobile accessories market for some time now. All the products have been a massive hit and the charger is a mix of both i.e. good product quality and a fair price tag. The Spigen chargers come with different powers and designs, but here we are talking about the 20W model. This fast USB-C charger can charge your Pixel 6A at a maximum speed of 20W. Though the maximum charging speed of Pixel 6A is 18W, there's no harm in buying a more powerful fast charger as long as it is from a trusted brand. The Spigen 20W Pixel 6A fast charger uses Navitas Gallium Nitride chipset which ensures efficient charging by producing less heat. Further, the compact and lightweight design have made this fast charger for Pixel 6A the first choice among avid travellers. Please note that it comes with foldable prongs (US standard).
Also read: Best Cases for Pixel 5a 5G
6. KEYMOX Quick Charge 3.0 18W Pixel 6A Fast Charger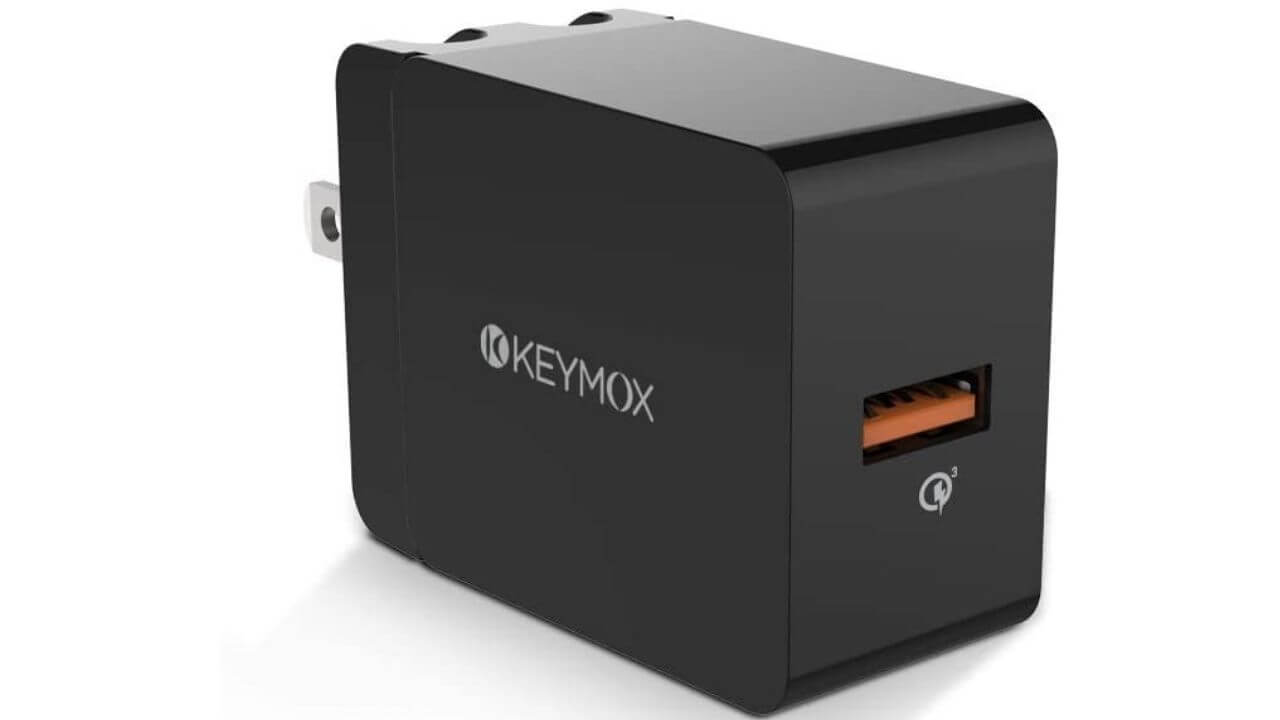 Another budget-friendly Pixel 6A charger on our list is the KEYMOX Quick Charge 3.0. It is lightweight and compact in design which ensures you can store this fast charger even in a pocket when you are travelling. Plus, the foldable plugs ensure maximum portability. This makes it a perfect secondary charger for your office desk or workshop. Thanks to the Qualcomm Quick Charge 3.0 technology, the compatible devices can be charged faster as compared to ordinary 5W chargers. You can also charge devices other than Pixel 6A, thanks to the universal compatibility feature this fast charge comes with. That's not all, this 18W USB-A fast charger comes with a built-in intelligent circuit design to keep your device protected against short-circuit, over-voltage, over-current, and over-temperature. In short, it is a reliable charger for Pixel 6A that offers efficient fast charging. 
Also read: Best Accessories for Pixel 5a
7. PowerLot 20W USB-C Charger for Pixel 6A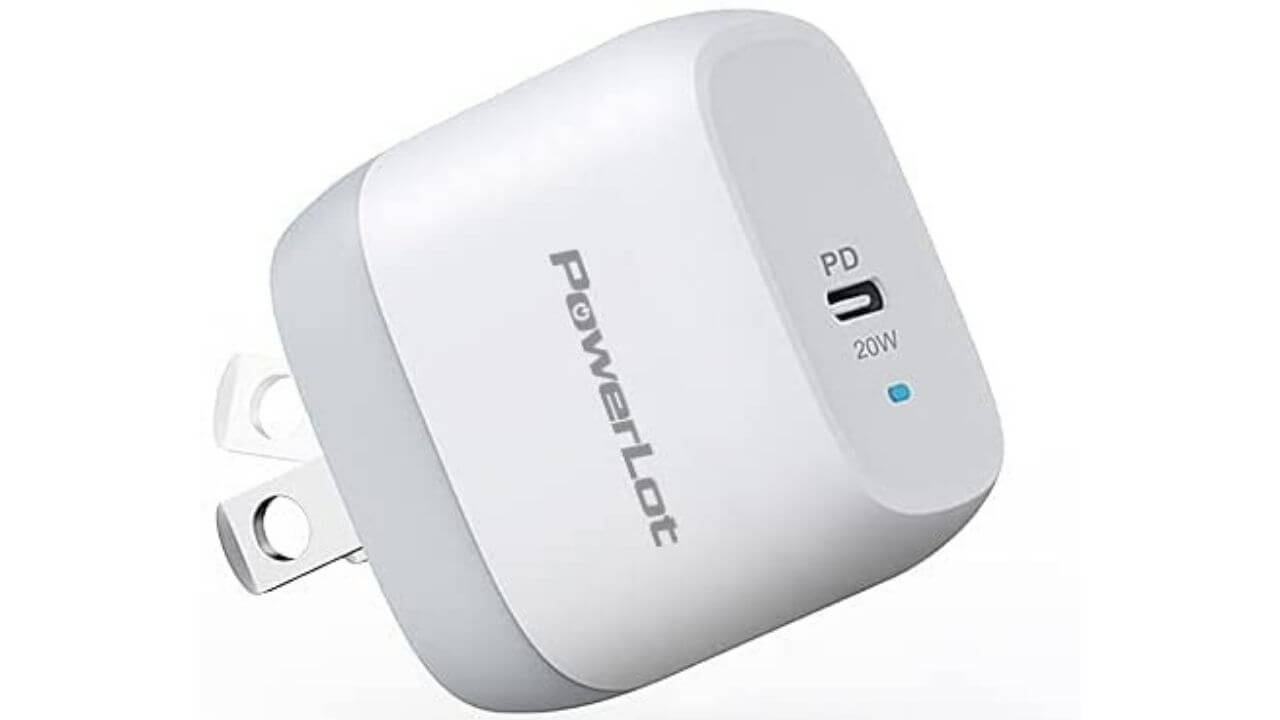 Here we've got a highly functional and useful fast charger for the Pixel 6A that is compatible with all the devices under the Google ecosystem that needs wired charging. The PowerLot PD charger for Pixel 6A features a standalone USB-C port with a total power of 20W to power your Pixel phones, whereas it is universally compatible with smartphones of other brands including the iPhones, iPads, Galaxy S8 Ultra tablet, and other Android devices. Because it is GaN (Gallium Nitride) charger, it produces less heat and ensures a hassle-free charging experience. Best of all, it is awarded USB-IF, UL, RoHS, CE, and FCC certifications which ensures your device remains safe when it is being charged with this 20W USB-C power adapter.
For avid gamers: Best Augmented Reality (AR) Games for Android
8. YOOTECH 20W USB-C Charger (Best Budget-friendly Fast Charger for Pixel 6A)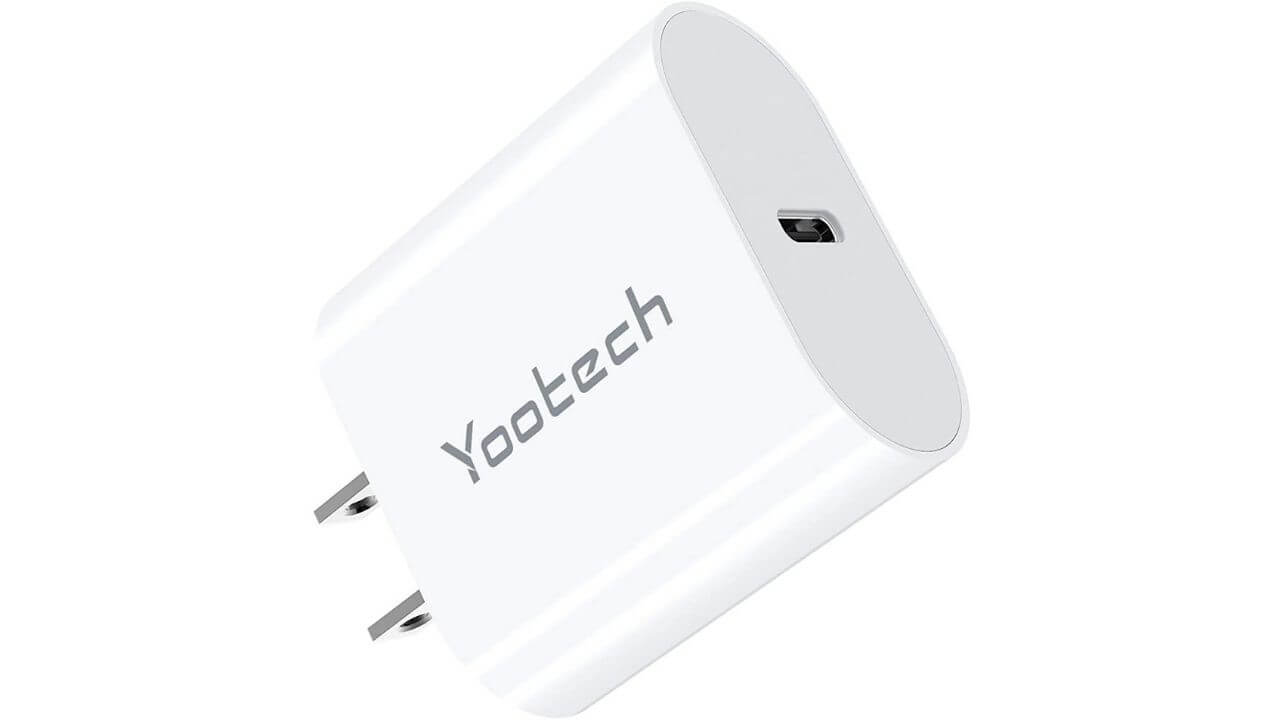 Don't want to invest much in a charger for a secondary charger? We have got you covered. This YOOTECH USB-C charger for Pixel 6A is a budget-friendly charger that delivers a 20W maximum charging speed. It is packed with safety mechanisms that help protect your Pixel phone from over-heating, short-circuiting, and other issues. Apart from Pixel 6A, you can pair this fast charger with Pixel 6, 6 Pro, Galaxy S21 Ultra, iPhone 12, and more. Did we mention this type-C charger will also be able to charge the Pixel Buds Pro? We are not done until we talk about the design of a charger. This Pixel 6A charger from YOOTECH is lightweight and compact in design and is combined with a scratch-resistant coating to stay a neat look from everyday usage.  
Also check: AR Glasses teased by Google, capable of real-time translation
9. ULTRANET USB-C Charger Block for Pixel 6A (Efficient power at an affordable price)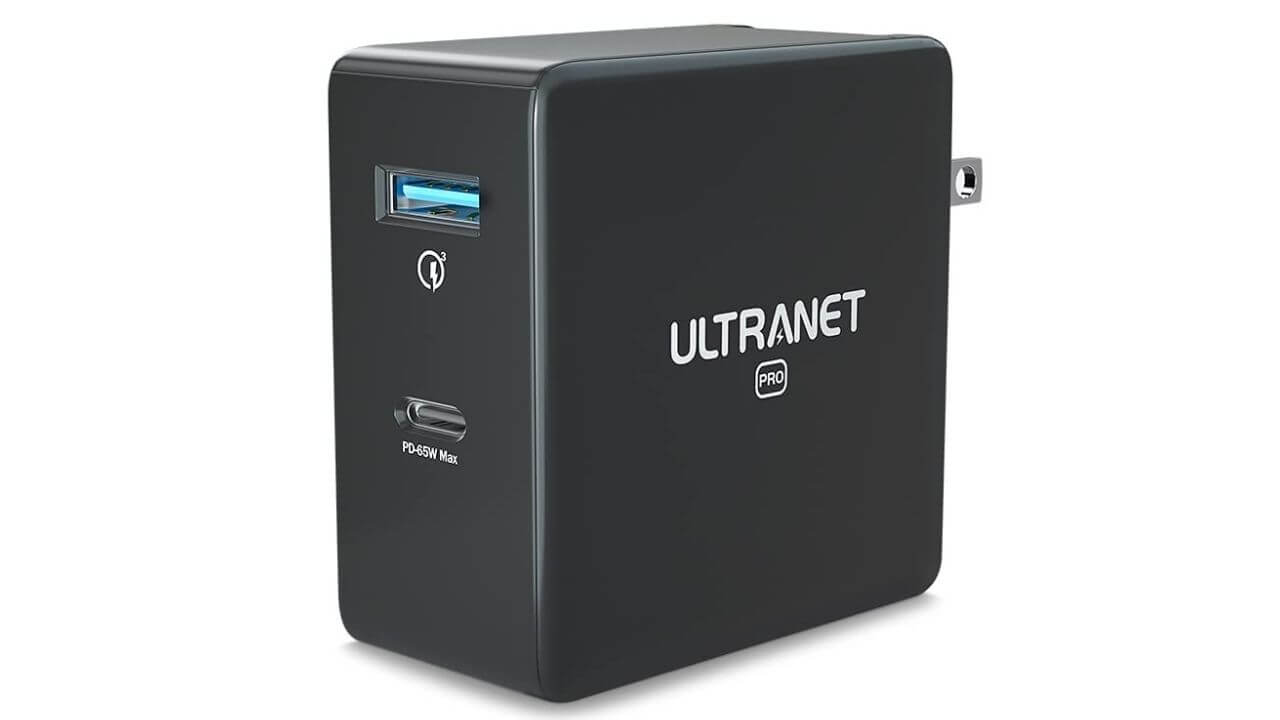 Are you looking for a high-power charger for Pixel 6A and secondary devices? The ULTRANET charging block is the best option for you. Right from Pixel 6A to Pixel 6 Pro, it can charge almost every device with a USB-C port. You can even charge cross-brand devices such as
MacBooks, Apple Watch, and more. Talking about price, this top-of-the-line fast charger for Pixel 6A is priced just at $19.99, which makes it relatively very cheaper than most of the multi-port high power chargers including 65W UGREEN chargers, Anker 547, etc. In short, it is the best Pixel 6A fast charger that offers the best value for money and is hard to beat at this price segment.
Also read: Best Fast Chargers for Google Pixel 6 and Pixel 6 Pro
10. Spigen 40W Dual USB-C GaN Charger for Google Pixel 6a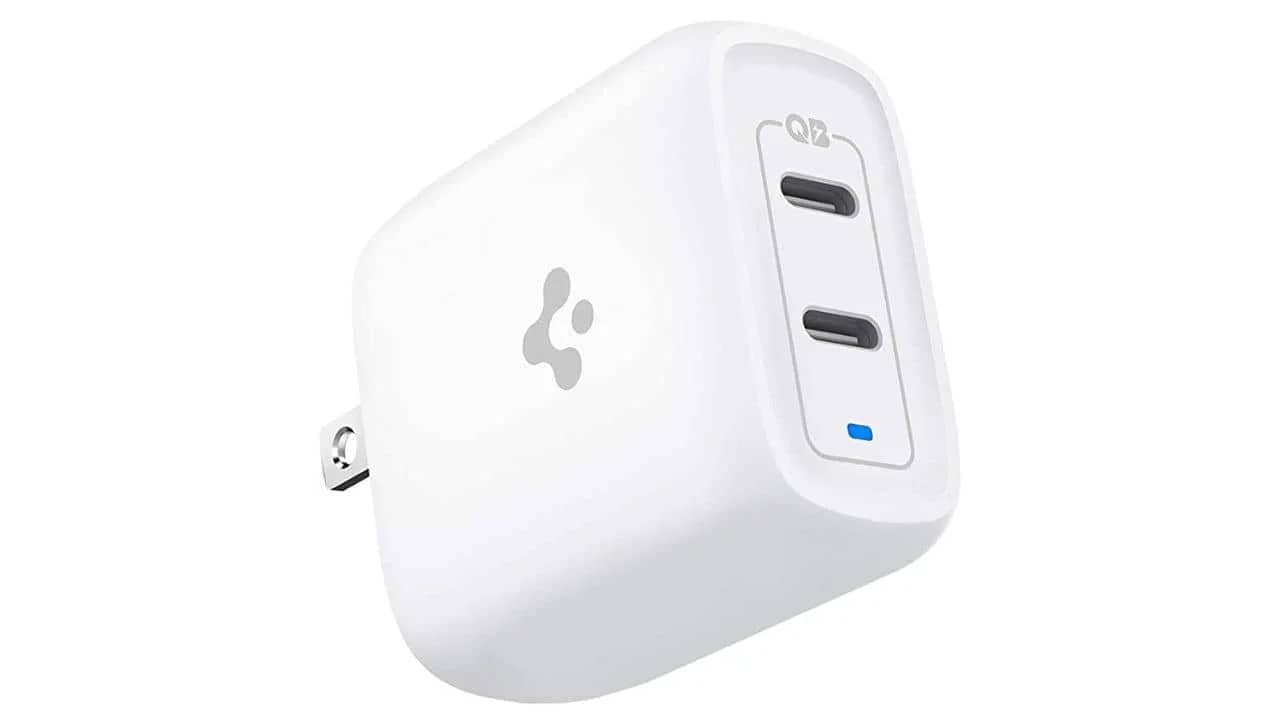 Here's another reliable GaN charger for Pixel 6a from Spigen. It features an ultra-compact design and is almost half the size of Google's 30W charger. That said don't get fooled by the ultra-compact design of this fast charger. On top of that, this fast Pixel 6a charger sports foldable plugs which makes it a perfect pick for travelers.  It comes with dual USB-C ports and a maximum charging speed of 40 Watts. However, the power of this charger is distributed into 20 Watts for each port, when both ports are occupied. You can utilize the extra port to revive any secondary phone, be it an
iPhone or Galaxy tablet. 
Since we are talking about fast charging, it is important to talk about the Gallium Nitride (GaN) technology. Now you might wonder what's so special about this technology. Unlike other Google Pixel 6a fast chargers, this GaN charger delivers maximum charging efficiency without generating a lot of heat. In addition, this dual-port charger comes with LED charging indicators to indicate whether the charger is plugged well into the power outlet. This little indicator can be handy for anyone in your home to find a power outlet in a dark environment. Moreover, it is relatively more affordable in comparison to other competitors in the market. Lastly, the Spigen ArcStation USB-C charger is backed by a 24-month post-purchase warranty. 
In short, it is a perfect USB-C charger for Pixel 6a that is available for a reasonable price tag. 
11. Anker 547 120W Fast Charger (Best Multi-device Fast Charger for Pixel 6A)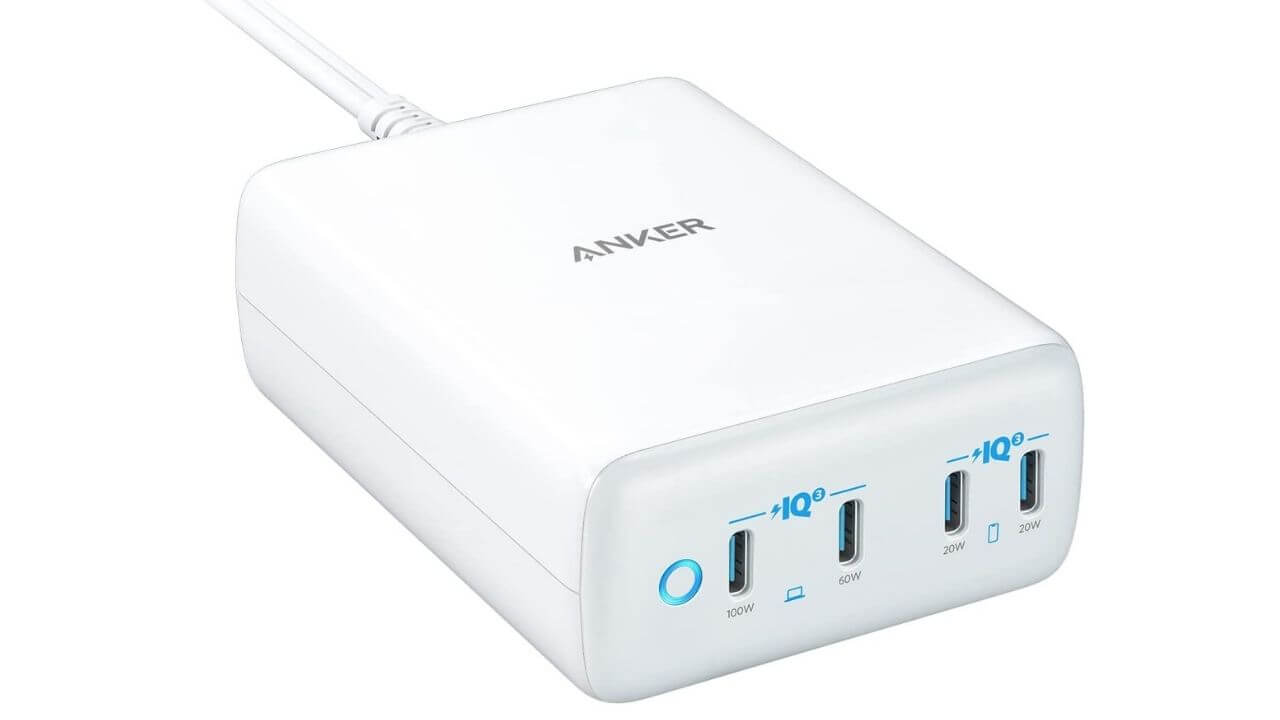 If you are looking for a multi-device charger that can charge up to four devices simultaneously, go with Anker 547 blindfolded. Though the price of this fast Pixel 6A charger is on the higher side, it is unbeatable when it comes to utility. Talking about the looks, the company has managed to pull off a lightweight and portable design for the Anker 547 multi-device charger. There are two high-power ports (100W and 60W) on the left and two 20W USB-C ports on the right, which can be used to charge a combination of Pixel 6A, Galaxy S22 Ultra, iPhones, and a MacBook; all at once. Further, this fast multi-device charger for Pixel 6A is packed with temperature control, current regulation, and short-circuit protection, so you never have to worry about your devices. In short, it is the best multi-device charger available that you can buy to re-energize the upcoming A-series Pixel phone and other USB-C-powered devices. 
Don't miss: How to fix common Google Pixel 6 and Pixel 6 Pro problems
12. UGREEN USB-C Pixel 6a Fast Charger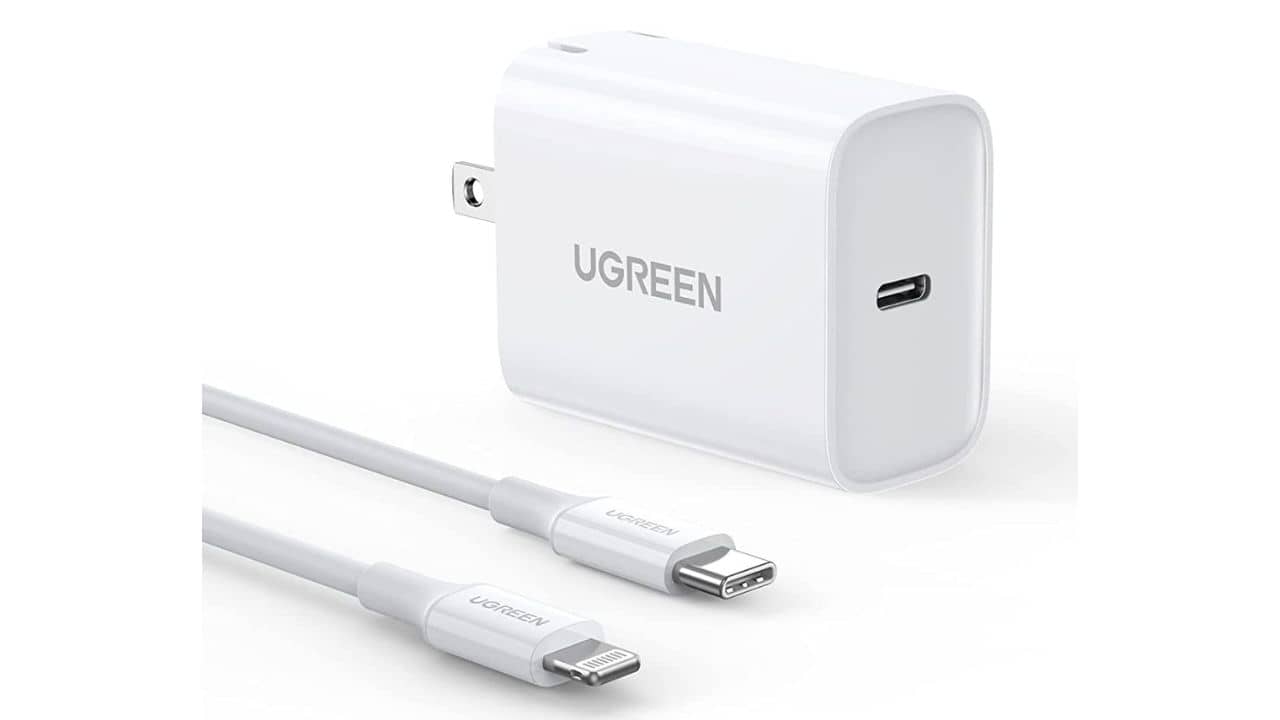 Next, on our list of best fast chargers for Pixel 6a, we have for you the 20W USB-C charging adapter from UGREEN. The compact and pocket-friendly design of this Pixel 6a fast USB-C charger enables you to store it in your pocket when you're running late for the office. While the foldable prongs ensure that you are not getting poked from inside your pockets or your laptop sleeves. Talking of safety, this Pixel 6a fast charger with a USB-C port comes with over-current, over-voltage, and short-circuit protection to ensure a safer overnight charging experience. To help you understand its charging speed, this USB-C adapter will also be able to charge your partner's iPhone up to 58% in mere 30 minutes. Keeping that in mind, we can assure you that it should offer fast charging on the brand-new Pixel 6a. In short, this compact USB-C charger for Pixel 6a is a must-have for people like me, who are always worried about the blocked adjacent socket of the power outlet.
Must-read: Best Accessories for Pixel 6a
13. Sidpro 20W+18W Dual Port Charger

If you own a secondary phone or an accessory alongside the Google Pixel 6a, this fast dual-port charger from Sidpro will come in handy for you. This fast Pixel 6a charger comes with two different ports – 1 x USB-C PD 3.0 port and 1 x  USB-A Quick Charge 3.0 port. You can utilize one of the ports to charge your Pixel 6a whereas the second port can be used to juice up the smartphone of your roommate or partner. When both ports are equipped, this USB-C PD charger for Pixel 6a intelligently identifies the device connected and ensures an optimum level of charging. Therefore, you don't have to worry about the secondary device charging slowly. That's not all, the multi-protection system integrated into this charging adapter offers the best possible protection by preventing over-voltage, over-charging, and overheating issues, effectively. Moreover, we are more than surprised to know that this Pixel 6a fast USB-C charger is backed by a 12-month post-purchase warranty as well as a refund/replacement policy. What more can you ask for under $10? 
14. HOOTEK 20W USB-C Mini Charger

Are you fond of colored accessories like me? If so, you'd like this USB-C PD fast charger for Pixel 6a from HOOTEK. Not only do we love the fact that it is offered in different color aesthetics, but the price was the one that caught our eyeballs. Yes, HOOTEK offers two chargers for the price of one. On the design ground, this fast Pixel 6a charger stands strong. The lightweight, ultra-compact design ensures portability and easy storage whenever you're traveling. Whereas, the circular indents on the sides make it easier for you to pull out the charging adapter from a power outlet. 
Let's not forget that brands are more conscious about users' safety than ever, as a result, smartphone chargers are shipped with various protective systems. In this case, this fast PD charger is shipped with Smart IC technology for efficient charging and protection against overheating, overcurrent, short-circuit, etc. We understand that smartphone users do charge their phones overnight, and with this fast charger that wouldn't be any issue. You can leave your device charging by your bedside while you're sleeping, without worrying much. In short, it is one of the best value-for-money fast chargers you can get for Google Pixel 6a.
Also read: Apple Chargers vs Anker Chargers: Which one should you buy?
15. Baseus GaN 3 30W USB-C Charger (Smallest Fast Charger for Pixel 6A)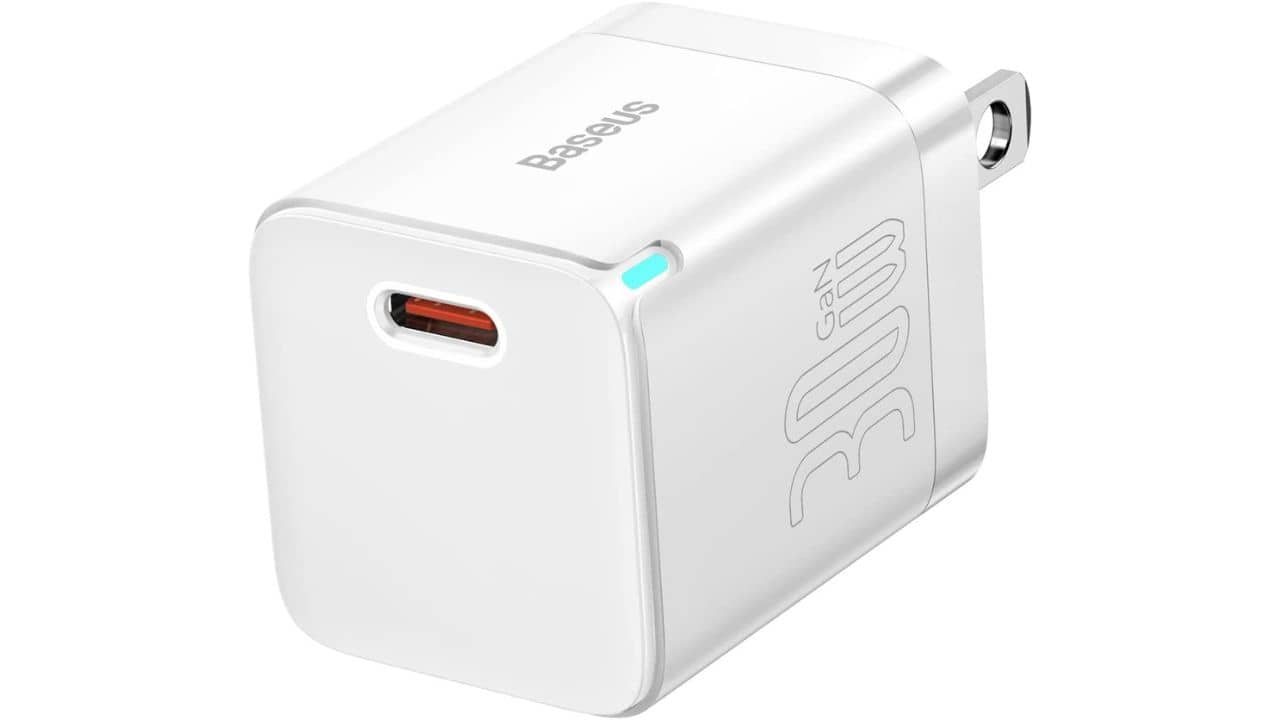 Another top contender on our list of best chargers for Pixel 6a is the Baseus GaN 3. It features a sleek and lightweight design which
makes it one of the best travel-friendly charging accessories out there. In addition, the foldable prongs don't occupy extra space in your pocket, laptop sleeves, as well as power outlets ensuring other sockets, are free. Talking of charging speed, this Pixel 6A charger offers a total of 30 Watts output to fast charge the most value for money 5G smartphone by Google. Further, we also love how this fast Pixel 6A charger ensures users' safety by utilizing the latest GaN III technology. Plus, the GaN technology used in this Pixel 6A charger aims to minimize overheating issues without sacrificing fast charging efficiency. That said, if you are looking for a fast charger for the office, we believe this one is worth the investment. What's more? You will also find a LED charging indicator that lacks even in the official 30W adapter that we have mentioned above.
If you often travel or go on a road trip with your family and friends, we think the 48W USB-C car charger from AINOPE could be the best companion for the Pixel 6A. It is a compact Pixel 6A car charger that comes with a dual port design. The lone USB-C port delivers enough power to charge the last year's Pixel phones, efficiently. If you are looking for a perfect color that goes well with the car interiors, you'd be happy to know that it is available in Black, Red, and Silver color options. Moreover, you'll also get a durable Nylon braided charging cable to revive the Pixel 6A when it is out of juice during the next trip.
Honorary mentions to some of the best chargers for Google Pixel 6a
That's the end of our roundup of the best fast chargers for Pixel 6A that you can buy right now. Also, make sure to check our roundup of best cases for Google Pixel 6A to buy now.
Banner Image Source: Google