Perhaps the most hyped phone this year, the OnePlus Nord is the beginning of an entirely new direction taken on by OnePlus. I have been using the OnePlus Nord for around 2 weeks now and I have a lot of insights that I would like to share with you. Insights that will help you make a better buying decision.
OnePlus Nord Review: Build Quality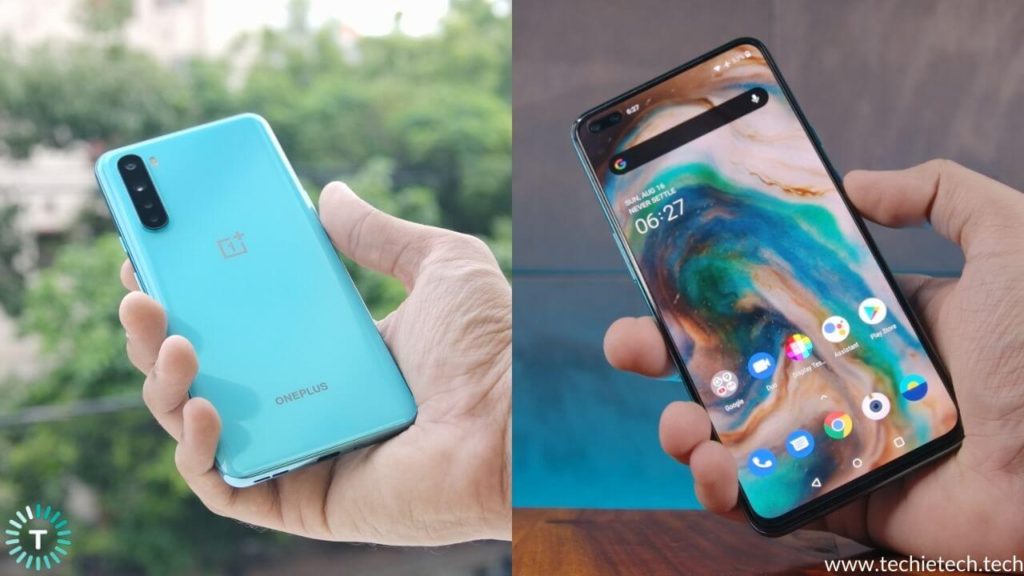 When I first held the OnePlus Nord in hand, I was pleasantly surprised by how light the phone feels for its size. We have a glass front and back along with a glossy plastic frame which looks shiny but doesn't feel very premium. The buttons are supposedly made of metal and get the job done but are not as clicky as buttons on other OnePlus phones. In a bend test by YouTuber JerryRigEverything, the phone did bend in half quite easily so investing in a rugged case would be a good idea. Even the Mute slider feels surprisingly frail or un-sturdy as it does not shift from one position to another smoothly and when I use more force, it feels like it will break. 
You have a quad-camera setup at the back with the camera module to the left which actually gives a very clean and minimal look. The blue colour is a really attractive choice and grabs attention while the grey option is more discrete and classy. All in all, while I cannot say that I am impressed by the build quality or sturdiness of this phone, it's nothing that a good case cannot fix. 
OnePlus Nord Review: Display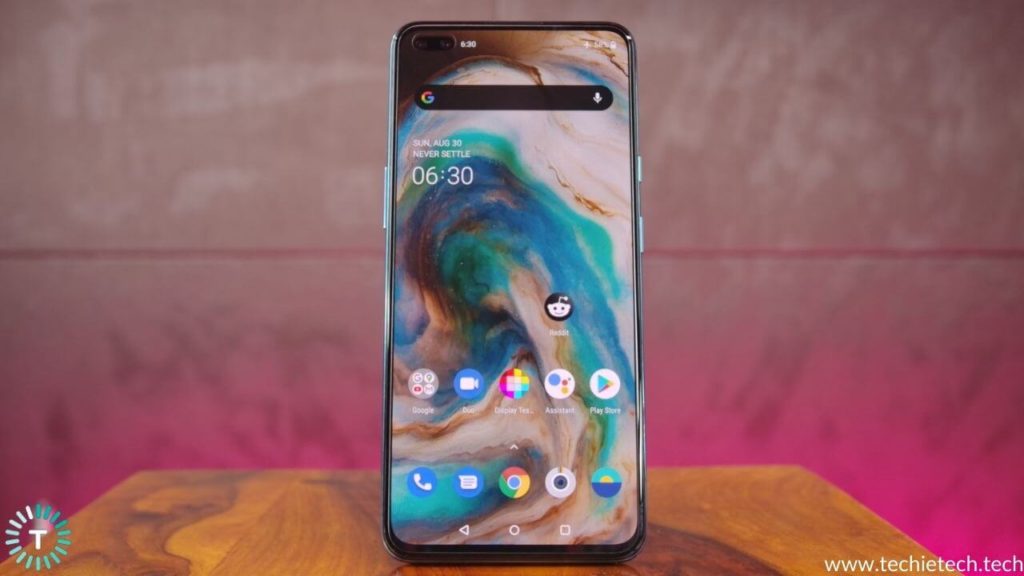 Moving on to the display, this is probably one of the strong points of the OnePlus Nord. We have a 1080×2400, 90 Hz AMOLED panel in this phone which is actually quite similar specs-wise to the display on the OnePlus 7T. In day-to-day usage, the display looks great. The colours are sharp, the saturation is on point and the overall multimedia experience is usually on point. 
We did find a few display defects in the OnePlus Nord and made a whole video about it. Basically, on low brightness levels, there have been multiple reports of a green tint, selfie camera banding issues, and black crush.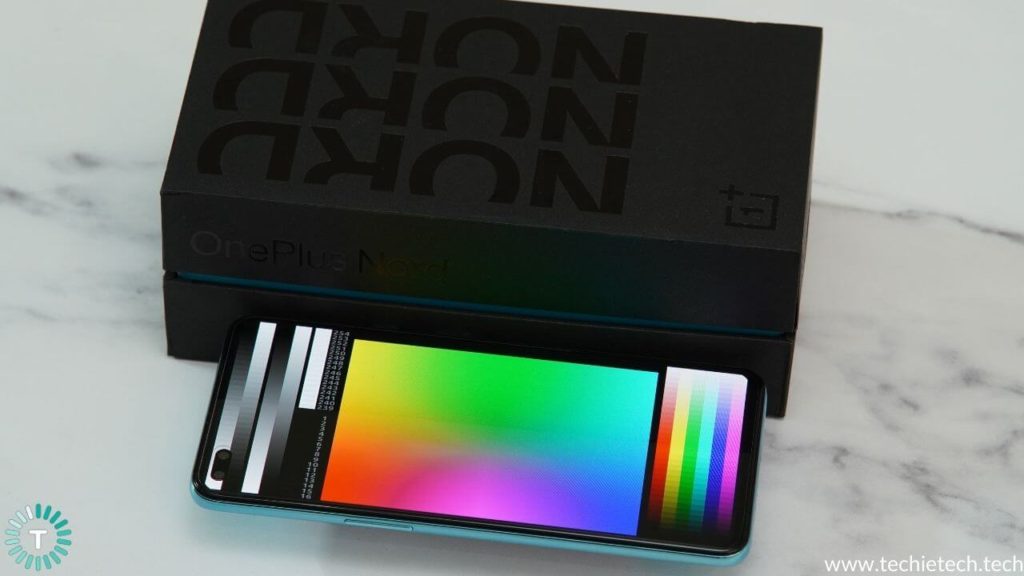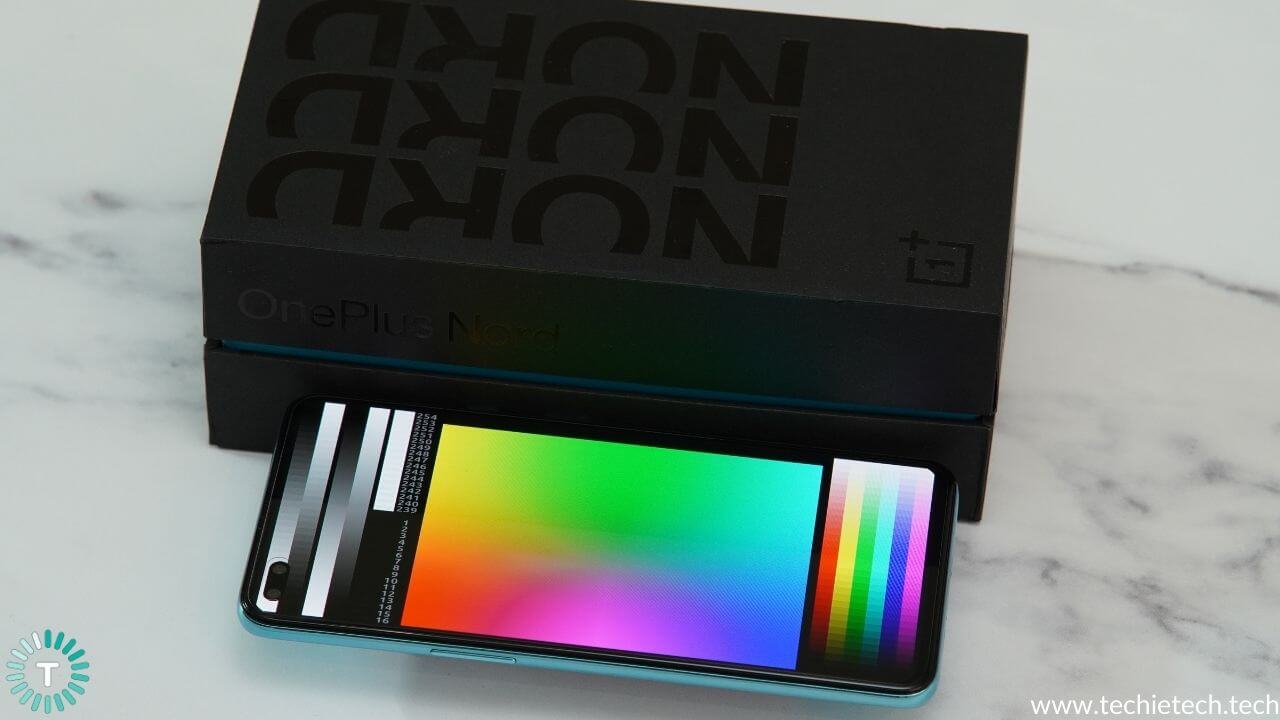 It is a shame that OnePlus could not get their act right after already messing up once with the OnePlus 8 Pro. Now, to be completely honest, on my device I did not notice these issues most of the time apart from the tinting issue which I did notice during some nighttime reading in low brightness dark mode. But regardless, I would have loved to see a flawless display here and I would strongly recommend everyone who is considering getting this phone to check out the problems being faced by other users before you buy one for yourself. 
Also read: OnePlus Nord vs iPhone SE (2020)
OnePlus Nord Review: OxygenOS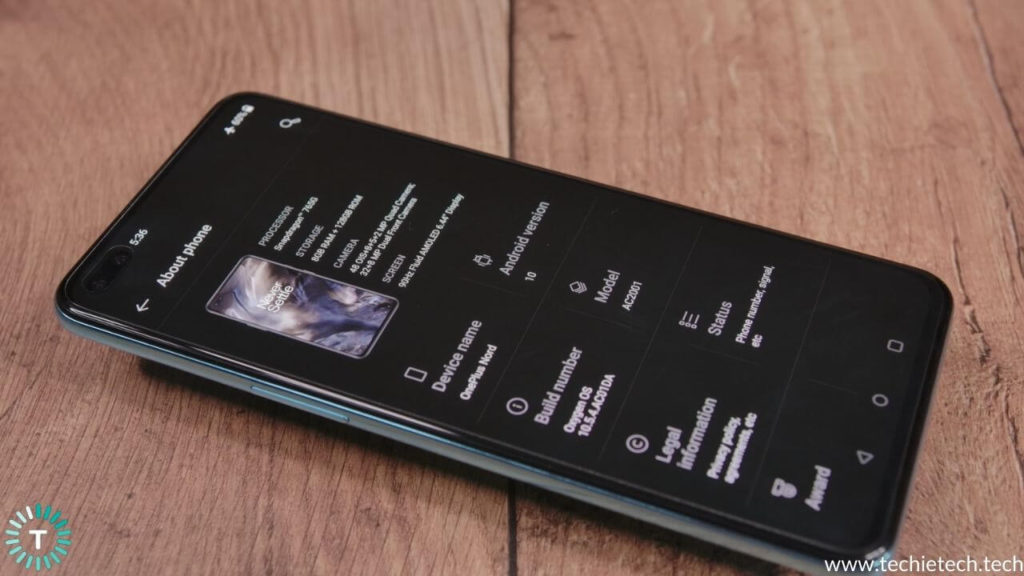 Let's move on to what I think is the selling point for the OnePlus Nord. The software experience. See, OxygenOS has historically been one of my favourite Android skins and for good reasons. There are a ton of customisation options, no bloatware, the animations are all light and smooth and the similarity to stock android means that the learning curve for using it is almost negligible. Most of the other devices in this price bracket have Android skins that I don't really trust for long term usage. Be it bloatware or poor software update track records or Ads in the UI. I understand that a lot of different Android skins have a separate fan base of their own and if you are one of them, great. You do you, buddy. But if I am recommending the OnePlus Nord to anyone, the major reason behind that recommendation would be the excellent software experience provided by Oxygen OS. 
But can the mid-range Snapdragon 765G do justice to OxygenOS, an Android skin that usually runs on the most cutting edge hardware?
Well, yes and no. See, for your everyday use, the power is great. UI Animations are mostly smooth, there are no App crashes, minimal lags, and no jitters. To be honest with you, I did not notice any problems with the software experience until I made the Nord vs 7T comparison video. It was then that I noticed that when both phones were set to 90 Hz, scrolling was just so much more elegant and smoother on the OnePlus 7T. In apps with graphical feeds like Twitter and Instagram, there is a significant difference when you keep both the devices side-by-side. Of course, functionally, the Nord can do anything that more powerful phones can. It's just that the 765G processor has to struggle to keep up sometimes. 
But with that being said, I can still confidently say that an average user will love the software experience on the OnePlus Nord and they won't have any performance-related complaints. 
OnePlus Nord Review: Gaming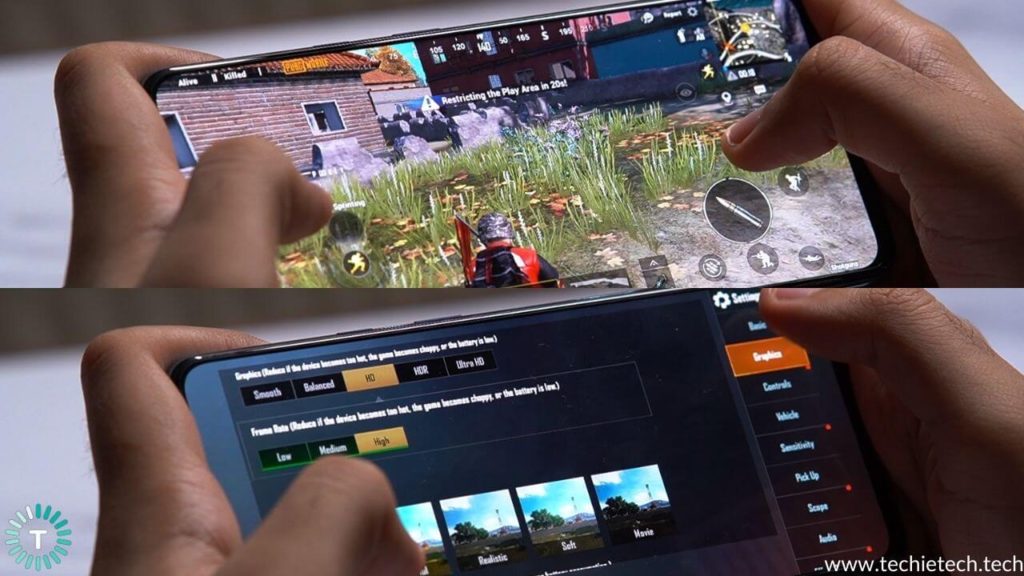 It is a different story when it comes to gaming though. See, intense games on phones require as much power as they can get and in my opinion, the OnePlus Nord falls short here. It is a fine device for the occasional gamer who plays a round or two just to kill time but for users who are serious about gaming, you will find better options in this price bracket. Games like PUBG and Asphalt run on around medium graphic settings and the experience is fine but nothing to write home about. 
Also read: Best Accessories for OnePlus Nord
OnePlus Nord Review: Camera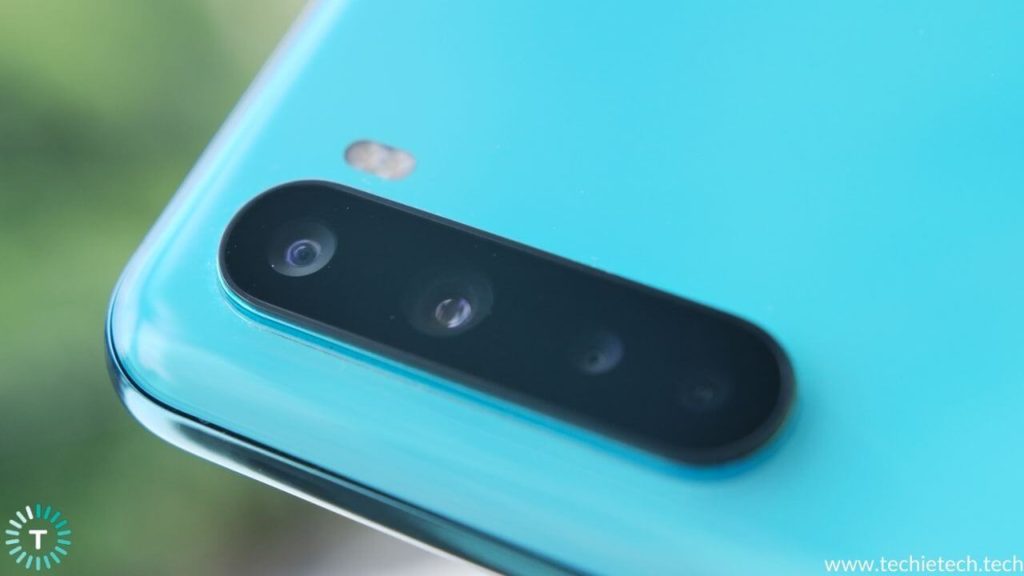 Let's talk about the cameras now. 
In terms of specs, the OP Nord has a total of 6 cameras with a dual selfie camera setup and the rest of the shooters on the rear. Let's find out how the 6-camera setup performs in the real world. 
Photos
The OnePlus Nord takes

good stills in all kinds of environments including low light.

Thanks to the

substantial improvement in image processing, AF speed, OIS, and HDR

, the primary camera is an excellent all-rounder.  

The

ultra-wide camera takes kind of okay and well-exposed pictures

. Also, the 8MP resolution is a bummer compared to what you get from other competitors in this budget. 

Instead of a telephoto lens, the

Nord takes advantage of the primary 48MP sensor to produce 12MP zoomed in stills

. They're workable and just gets the job done. 

Having a

dedicated Macro camera might sound amazing but it's only 2MP

and has a fixed focus.

In short, it's bad.

You will have to try really hard to get useable shots. 

The

5MP depth camera is a game-changer

. The Nord

takes sharper portraits with remarkable and quick subject separation.

Be it people or objects, the portrait mode is pretty good and does not disappoint. 

It shoots decent selfies on both the front cameras. Moreover, the

wide-angle selfie camera comes in handy if you're shooting group selfies

.    

The

Nightscape mode takes fairly good pictures in low light

, especially with the primary lens. The Nord

suffers from significant color casting issues

in low light which results in inaccurate colors. 

The

drawbacks include lack of contrast while shooting indoors, low light color casting

, and some minor app bugs. 
OnePlus Nord full resolution camera samples: https://bit.ly/2QZItZE 
Videos
The

OnePlus Nord cannot shoot in 4K@60fps from the rear camera

but can do it easily from the front camera. Nonetheless, the

footage out of both the cameras is decent enough for its price tag

. 

The

front camera performs fine

in terms of OIS, sharpness, and colors.

The major issues with the video camera performance of the Nord are

buggy auto-exposure, uneven noise processing, and some color casting

. 
OnePlus Nord Camera Review: Conclusion
In short, the Nord takes pretty good pictures & videos for its price tag. Even when we consider the bugs into the equation, the media quality and price tag outweigh the drawbacks. 
Since, the Nord uses the primary sensor from the OP 7 series, my guess is OnePlus is finally going in the right direction for their new smartphone cameras by improving image processing. 
Watch our review of the OnePlus Nord:
OnePlus Nord Review: Battery Life
Battery life on the OnePlus Nord is actually great. I got around 5-6 hours of SOT and that translated to 1 and a half day's usage on a single charge. Warp charging is great to have and I am so happy that OnePlus did not cut any corner here. The OnePlus Nord supports the same Warp Charge 30T standard supported by more expensive OnePlus devices which means that it charges up at lightning-fast speeds.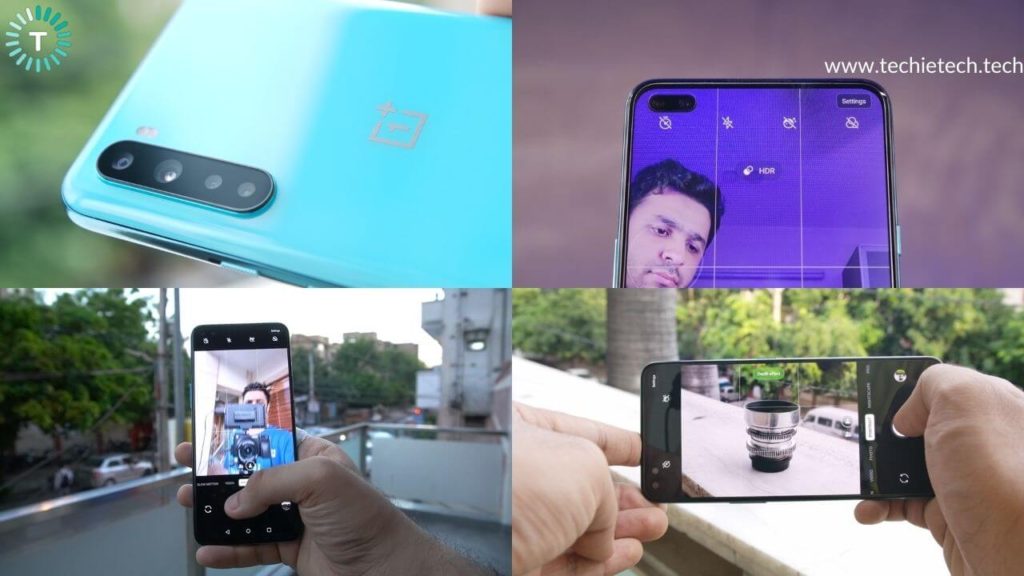 OnePlus Nord Review: Fingerprint Sensor
When it comes to biometrics, the fingerprint sensor seems to be the same as other OnePlus phones which is to say that it is reliable, fast, and accurate. Not a single complaint here. 
OnePlus Nord Review: Speakers
You have a mono speaker at the bottom which can get sufficiently loud. I did have to cup my hand around the speaker to listen better especially when watching videos with vocals. This is a problem not faced by phones with stereo speakers because of the front-facing earpiece speaker. Another tiny problem is that your hand tends to cover the mono speaker when you're holding the phone in landscape mode. Not dealbreakers, of course, just tiny annoyances.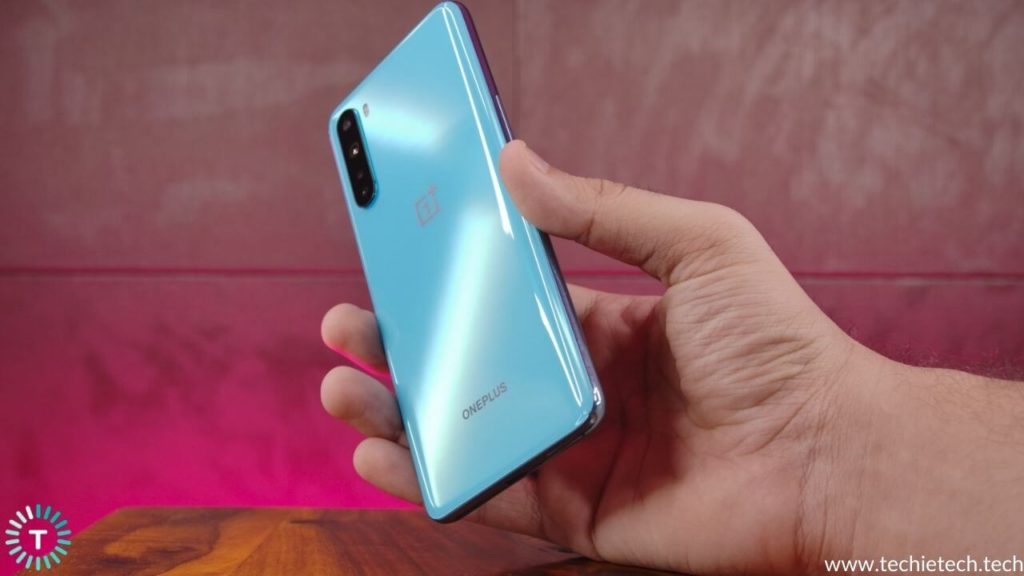 OnePlus Nord Review: Conclusion
In conclusion, why should anyone buy the OnePlus Nord? There are phones with better build quality, better hardware, or better cameras available at the same price point. So why the Nord? My answer to that would be the software experience. See, in my experience, the advantages that come with using OxygenOS basically are the strongest arguments in favour of the OnePlus Nord. So, did OnePlus make a good enough mid-range phone? Yes, they definitely did. But did they go way overboard trying to hype it up? Hell yes. 
But for all of you who are looking to buy the OnePlus Nord, if having the most power or gaming is not a priority for you, the OnePlus Nord is a solid package which checks all the right boxes when it comes to giving an excellent day to day experience.
Check OnePlus Nord Price:
Confused between the OnePlus 7T and OnePlus Nord? Read our detailed comparison.