The macOS app ecosystem saw a significant change after Apple announced that it was integrating the company's processors into its Macs – starting with the M1 chip, followed by M2. Leaving behind the Intel processor architecture, the macOS apps were set to run on a different system. While all the Apple apps work out of the box, many third-party developers didn't update their apps initially to run natively on the newer Silicon Macs. However, some developers were quick to make the transition and updated their apps to run natively on M1 Mac. For example, Microsoft was ready one day before the launch of the M1 chip with a bundle of apps named "Microsoft 365 for Mac Apps." Please note that the M1 and M2-based MacBooks can run native apps, Universal apps, and apps specially designed for Intel Macs. For reference, Universal apps carry code for both Apple Silicon and Intel-based Macs.
It's important to understand that apps are built to run on specific processors. Since it was not possible for all the developers to update their apps to adapt to the latest architecture, Apple introduced an app emulator, Rosetta 2. Rosetta is meant to ease the transition to Apple silicon, it allows users to run apps built for Intel, with x86-64 instructions to run on Apple silicon. It ensures that apps that were yet to undergo a transition to the Universal version, can also run on the macOS flawlessly.
If you ever come across any app that runs on M1/M2 Macs using Rosetta 2, you need to understand that those apps are not supported on M1/M2 MacBooks natively. Having said that, they can work on Apple Silicon Macs via Rosetta translation technology.
Fortunately, you can easily find apps that are optimized especially for Apple Silicon Macs. These apps support M2 Macs natively and can offer optimized performance by using device-specific hardware and software.
What's the difference between apps for M2 Mac and apps for Intel Mac? 
In short, apps developed for Intel Macs worked fine on older Macs that had Intel processors. The next-generation Apple Silicon processors shook the industry on how blazing fast and power-efficient SoCs can be if used with native ARM apps. Native apps for M-series processors or apps made specifically for M1 and M2 Macs run faster and consume significantly less power than the ones for Intel Macs. 
Having said that, we understand it is tough to skim through thousands of apps available on the Mac App Store and find the suitable one. That's why we have gathered some of the must-have apps for the M2 MacBook Air and MacBook Pro. 
Please note that all the apps listed below also work flawlessly on the M1-powered MacBooks, M1 Mac mini, and M1 iMac. For simplicity, we've categorized the top must-have apps for M2 MacBooks in the following categories:
Productivity Apps

Photo Editing Apps

Web Browser Apps

Video Editing Apps

Designing Apps

Personal Finance Apps

Music Production Apps
Best Productivity Apps for M2 MacBook Pro and MacBook Air
1. Alfred 
Native M2 Support: Yes
Price: Free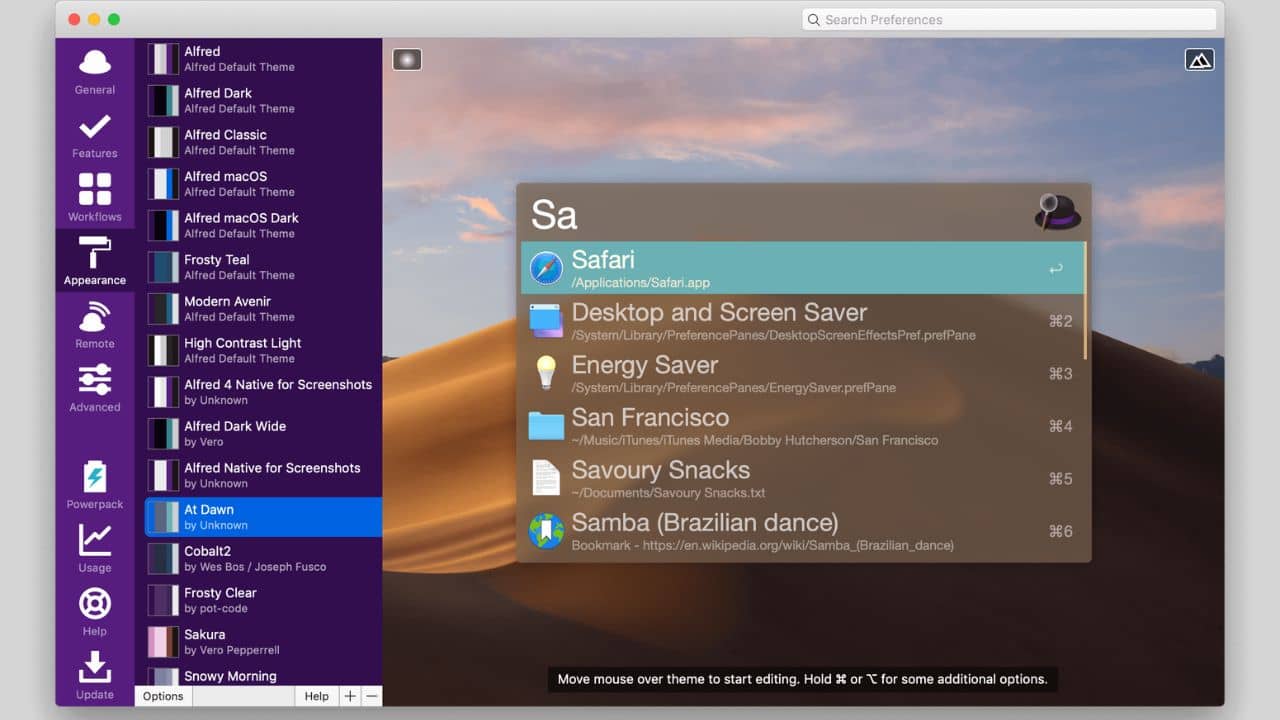 Alfred is one of the best productivity apps for the 15-inch M2 MacBook Air as it elevates your workflow using keyboard shortcuts. Besides, this app for macOS boosts your efficiency by helping you search your MacBook at lightning-fast speeds. The best thing about this 13-inch MacBook Pro M2 productivity app is that it offers incredibly diverse features to save your precious time, allowing you to perform a range of tasks and notch up your productivity. We have mentioned some notable features of the app below, please check:
Application Launcher:

It helps you to move fast between the main screen and different applications on your M2-powered MacBook Air without any lag.

Search your Mac:

This enables you to search files, images, music, etc. on your MacBook at a fast speed. The user experience is better than Spotlight Search (macOS's built-in search tool).

Search the web

: This allows you to open your favorite websites through shortcuts created at the time you first installed the app.

System Commands:

Enables you to control your Mac with speed and efficiency. You can shut down, restart, eject a drive, or more, just by using keyboard shortcuts.
In short, if you are a multi-tasker who needs to switch between apps or frequently search things on Mac, Alfred is our top pick for you. With this productivity app for M2 Mac, you can streamline your work like never before. 
Also Read: Best Accessories for 14″ MacBook Pro
2. RayCast
Native M2 Support: Yes
Price: Free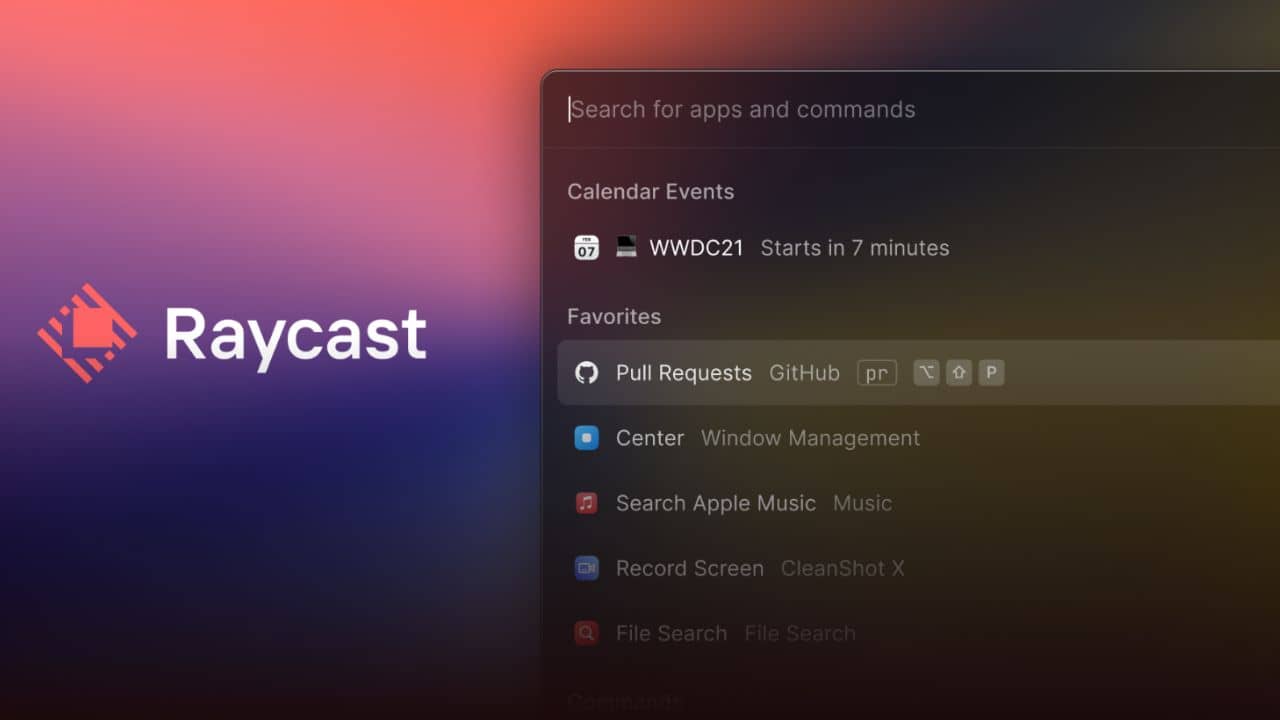 You can't find an app that is handier to boost your productivity than Raycast. It is minimalist, snappy, and a native M2 app that lets you complete a task, share common links, and more. On top of that, it also has some of the most useful extensions like a clipboard manager, MDN docs search, remote transmission, window management, controls your Mac with over 20 built-in system commands, etc. With RayCast, you can check your internet speed or the weather around you, without even opening a web browser. You can even
search and run your macOS shortcuts using RayCast. All that functionality with unlimited customizable keyboard shortcuts. 
What's more? It is one of the best productivity apps for the 15-inch M2 MacBook Air that comes with support for third-party apps to speed up your workflow. For example, a user can schedule their meeting on Google Meet or Zoom, just by setting up a few commands. You just need to press a few keys and start the automation. This makes RayCast one of the best M2 MacBook Pro productivity apps for students and professionals. Remember, there is almost no end to things you can do using RayCast, it is built well with tons of community support and serves its purpose of boosting your productivity.
3. iStat Menus
Native M2 Support: Yes
Rosetta 2: Yes
Price: $9.99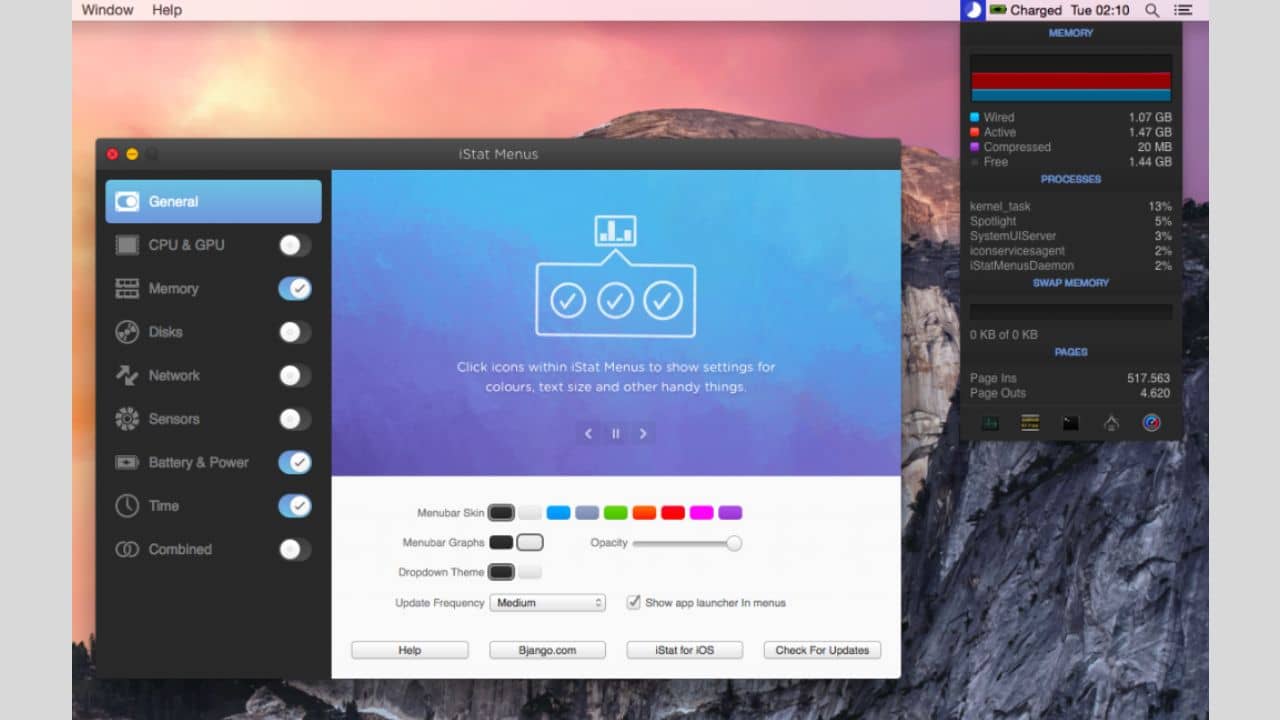 Not sure how well your Mac is doing? iStat Menus app can be the one-stop solution for this. If you like to dive deeper into things to see how the gears are turning then this is the app for your 2023 M2 MacBook Air. It allows users to access different types of system information that is difficult to find. iStat Menus is an advanced system monitor app for 15-inch M2 MacBook Air that covers a range of information. Be it CPU & core temperatures, CPU performance, GPU temperature, RAM & virtual memory usage, iStat Menus will get you the most accurate information right at your fingertips. You can also keep an eye on apps that are causing a lot of
battery drain on your MacBook. Let's not forget that the iStat Menus app also gives you insights into the disk and network speed. Bjango (makers of the app) has released the iStat Menus 6.51 with support for M1/M2 Macs. The updated version can give useful insights via colorful and easy-to-understand visuals about CPU usage, GPU, battery, network, sensors, and more right from the menu bar. 
Also read: Best Docking Stations for M2 MacBook Air in 2022
4. Self Control
Native M2 Support: Yes
Price: Free
The Self-Control app is one of the best solutions out there for anyone who cannot resist checking Facebook, Instagram, or other websites for hours. This productivity app for the 15-inch MacBook Air M2 prevents you from wasting your time on unproductive scrolls throughout the web. How does the Self Control app work? It's pretty simple, you just have to add websites that distract you from your work, and schedule the duration of blockage. The app will not let you access the websites added by you to the list for the specified time. What is amazing about this app is that you can't turn off the app even if you restart the Mac. Therefore, if your 'self-control' is not enough, we recommend trying the Self Control app to be more productive.
Honorary mentions some of the best productivity apps for M2-powered MacBook Air and MacBook Pro:
Magnet

– for screen focus

Timely

– for automating time tracking

ProofHub

– for task management and collaboration

Bear

– for brainstorming and note-taking4
Best Photo Editing Apps for M2 MacBooks
5. Pixelmator Pro 2.0
Native M2 Support: Yes
Price: $39.99
The Pixelmator Pro is one of the best photo editing apps for the 13-inch MacBook Air M2. The updated Pixelmator Pro 2.0 is redesigned to be more powerful than ever. It is worth mentioning that this amazing photo editing software comes with support for the M2-powered Mac launched at the
WWDC event 2022. If you still own Intel-based Macs, the Pixelmator Pro 2.0 app will work fine. Coming to features, this photo editing app for M2 MacBook Pro comes with a redesigned tool, menu, and buttons which makes the M2 Mac app more intuitive and exciting to use. On top of that, the makers of this photo editor for the M2 MacBook Pro have added a list of tools to fine-tune the RAW images. We have added a list of tools added in the upgraded version:
Effects Browser 

Presets Browser

Over 200 amazing new presets for Color Adjustment, Style, Shape, and more. 
Also, this M2 MacBook photo editor app substantially increases the sharpness and details of an image at an incredible speed. Please note that Pixelmator Pro is also fully compatible with macOS Big Sur, thanks to the new unified toolbar.
Also Read: Best External SSDs for M1 iMac
6. Adobe Lightroom
Native M2 Support: Yes
Price: $9.99/month or $119.88/year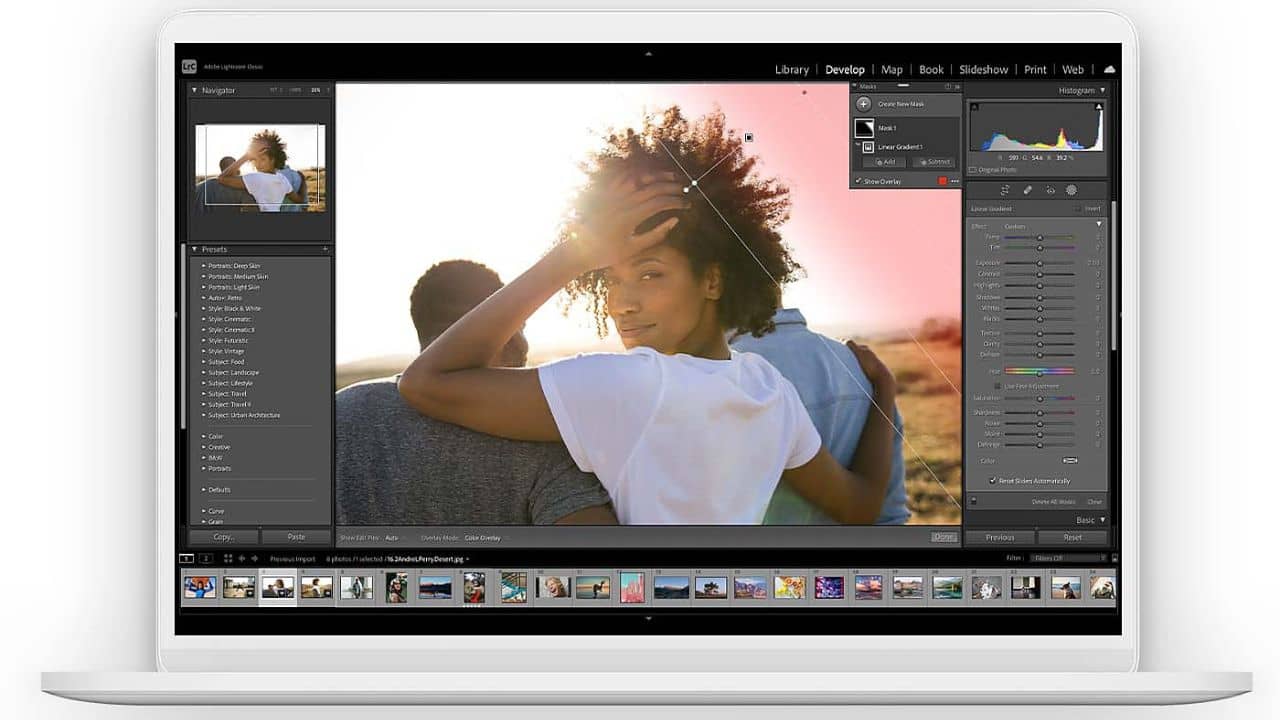 Back in June 2021, Adobe announced that Lightroom, a professional photo editing app for photographers, will natively run on the M1 Macs. This opened the blocked roads for creative Mac users who are stepping into the world of photography. Since Lightroom is supported natively on Apple Silicon Macs, it will be among the top picks of users who are looking for a top photo editing app for the 15-inch M2 MacBook Air. Adobe previously claimed that the performance of the app will be at least 2x faster in the M1-powered MacBooks in comparison to the Intel models. This photo editor app is widely used by photographers from different genres. Furthermore, it integrated very well with Adobe's Creative suite of apps. Here are some of the highlights of this amazing photo editing app for the M2 MacBook Air. 
Intuitive User Interface

Presets created by professional photographers (you can also create your own) 

Batch process images using the Quick Develop panel (saves a lot of time)

Easy adjustment settings transfer across different images

Non-destructive editing protects the original image file

Powerful raw file editor

Creative Adjustment tools such as graduated filter, post-crop vignette, Adjustment brush, light curve, etc. 

Healing and masking features are also there but require a subscription. 
If you are an entry-level photographer, the editor-in-built Photos app for macOS works like charm. It is free and comes in an intuitive and sleek interface allowing anyone with basic editing knowledge to use it. The Apple Photos app on M2 Mac may look simple, but it's hiding a lot of cool features. It is a must-have photo-editing app for beginners with the M2 MacBook Pro and Air. 
Honorable mentions to some of the best photo editors app for M2 MacBook Air and MacBook Pro:
Best Web Browsers for 15-inch M2 MacBook Air and MacBook Pro
7. Google Chrome
Native M2 Support: Yes
Price: Free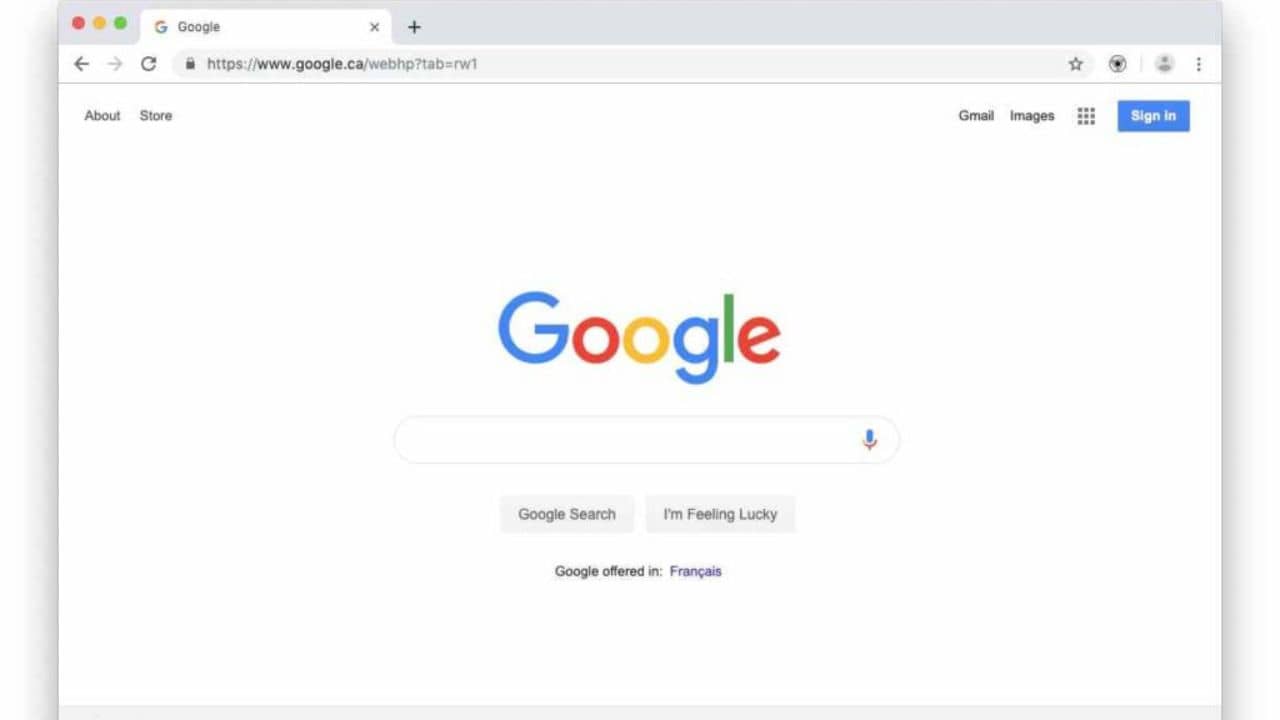 With over 3 billion active users (3x more than Safari), Google Chrome remains one of the most used and popular web browsers around the globe. Even though it largely encompasses Windows users, it is far ahead of Safari. Chrome is one of the top browsers for M2 MacBooks which has an entire ecosystem of plugins and extensions. From having
amazing privacy features to grammar checking, Chrome does it all. You can juggle around all the Google apps right from the menu section on the Chrome browser. Other useful features of this web browser for M2 Macs are password manager, malware detection feature, and more to keep your online session safe and secure. 
This widely-used M2 MacBook Air browser can handle multiple tabs efficiently. However, sometimes you might notice overheating and lag when the RAM of your laptop is clogged because you've opened too many tabs. Please don't worry if this happens to you, it's pretty normal with web browsers. Google has recently released an updated version of Chrome designed specifically for the M1/M2 MacBook Pro and MacBook Air. The updated version runs natively on the M2-powered MacBooks without any performance issues. 
We also recommend checking the Edge Chromium browser for the M2 MacBook Pro. Microsoft initially launched the Edge browser with its own engine, later it adopted Chromium (used in Google Chrome). Since then, it has become one of the best browsers that offer a Chrome-like experience with a hint of its distinct flavor and better power efficiency. 
Some handy features available in the Edge browser are listed below:
Built-in password manager

Read Aloud (This feature voice-overs everything that is displayed on the web page and is extremely handy for long web pages that can be tiresome to scroll)

Built-in web capture plugin (In layman's terms, it is a screenshot feature that allows you to take screenshots and edit them)

Math solver (You can solve math problems using this tool)

Screencast feature 
Also read: Best USB-C Adapters for MacBook Pro and MacBook Air
8. Safari
Native M2 Support: Yes
Price: Free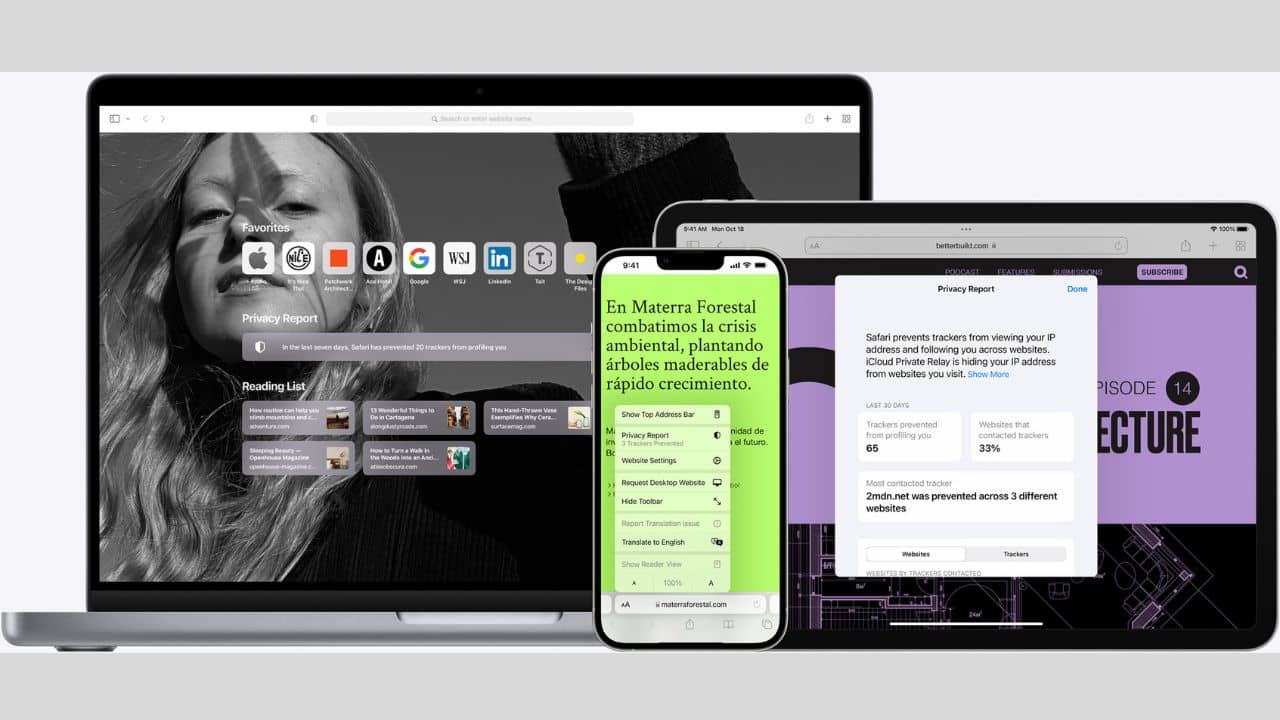 Safari browser is among the top choices of Apple users as it boasts some useful features to deliver an amazing browsing experience. It is one of the most popular and best web browsers for 15-inch M2 MacBook Air and MacBook Pro. As with modern-day browsers, Safari is equipped with standard features such as a password manager, private browsing options, a dark mode, and a Shared with You section on the Home page that lists links you've been sent in Messages. 
Earlier, Apple announced that it will introduce Passkey features across macOS devices. This will enable you to use either Face ID or Touch ID to log in information automatically, especially when you access apps and websites on your M2 MacBooks and more. How it will benefit you? Passkeys can be handy in protecting your accounts from phishing scams or unauthorized access as they're encrypted, unlike passwords. This makes it a suitable web browser for anyone who is looking for an easy-to-use and secure application for M2 MacBooks. 
Besides, the reading mode on this M2 MacBook Pro browser is one of the hidden gems that you need to explore at least once, and you'll get addicted to it. This mode offers you a clean webpage without ads, links, and unnecessary stuff that pops up on a web page. For users who work around multiple tabs, the
hover-to-preview feature is a lifesaver. It allows users to hover over a tab (in the tab bar), and a small preview of the content will appear. This will help you save time by allowing you to jump onto the page that matters to you the most. Let's not forget that Apple claims that Safari is up to 1.5x faster at running Javascripts and is almost twice more responsive on the latest M1/M2 MacBooks. Please note that it Safari is a built-in app, therefore, you don't have to download it. Also, we recommend updating the app before you use it in your M2 MacBook Air 15-inch. 
9. Mozilla Firefox
Native M2 Support: Yes
Price: Free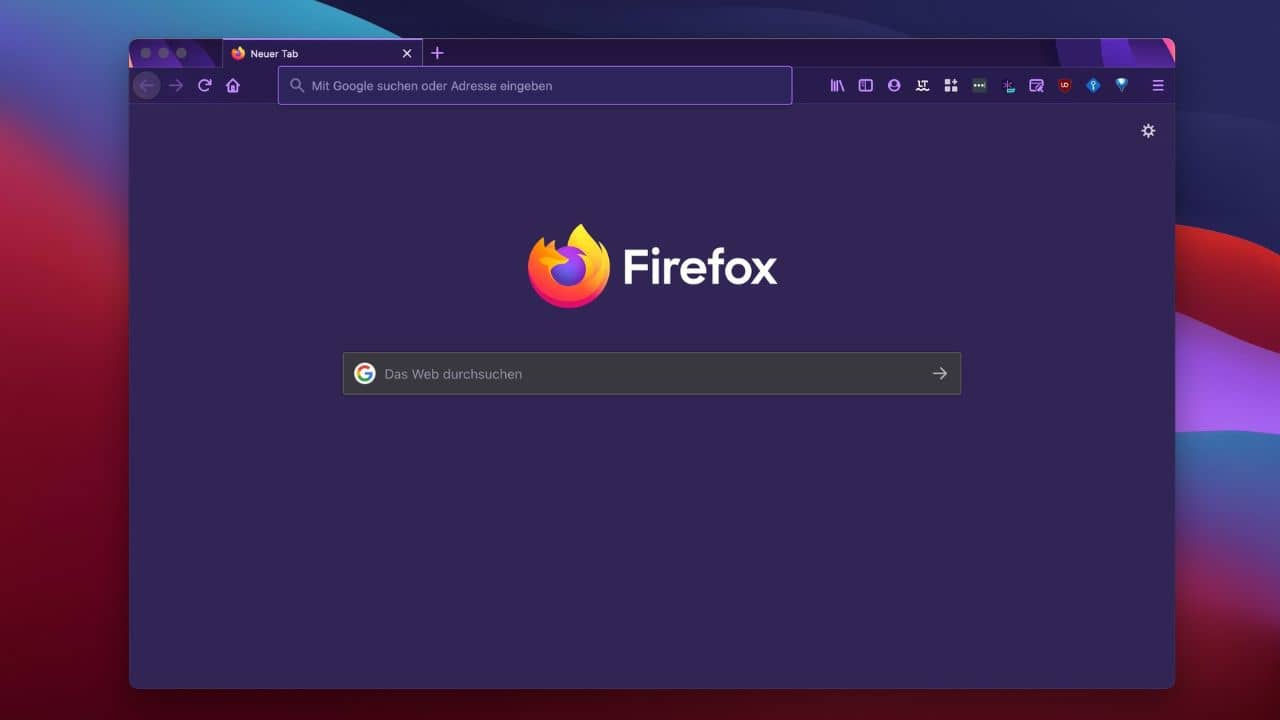 Another web browser that regularly gets updates is Mozilla Firefox. Launched back in 2002, Firefox remains one of the oldest browsers for M2 MacBook Pro and 15-inch MacBook Air. The recent changes made to Firefox have made it better looking and most importantly, faster. Furthermore, it has held on to over 200 million monthly active users (as of June 2022). Mozilla takes privacy and safe browsing seriously, therefore, it has loads of safety features that ensure a safe browsing experience. Some of the major privacy features include:
Tracker blocker (It prevents websites from collecting your data across the web)

Ad and script blocking (Allows for fast web page loading)
Besides, you get plenty of themes to customize the M2 MacBook browser app the way you want. You'll find a native VPN that keeps your web activity anonymous and protects you from any kind of data theft or cyber-attacks.
If you're a web developer then the Firefox Developer edition is better than Google Chrome in terms of support and functionality. In short, it is one of the best web browser apps that run natively on the M1 and M2-based MacBook Air and MacBook Pro. 
10. Brave Browser (Best App for Privacy-concerned M2 MacBook users)
Native M2 Support: Yes
Price: Free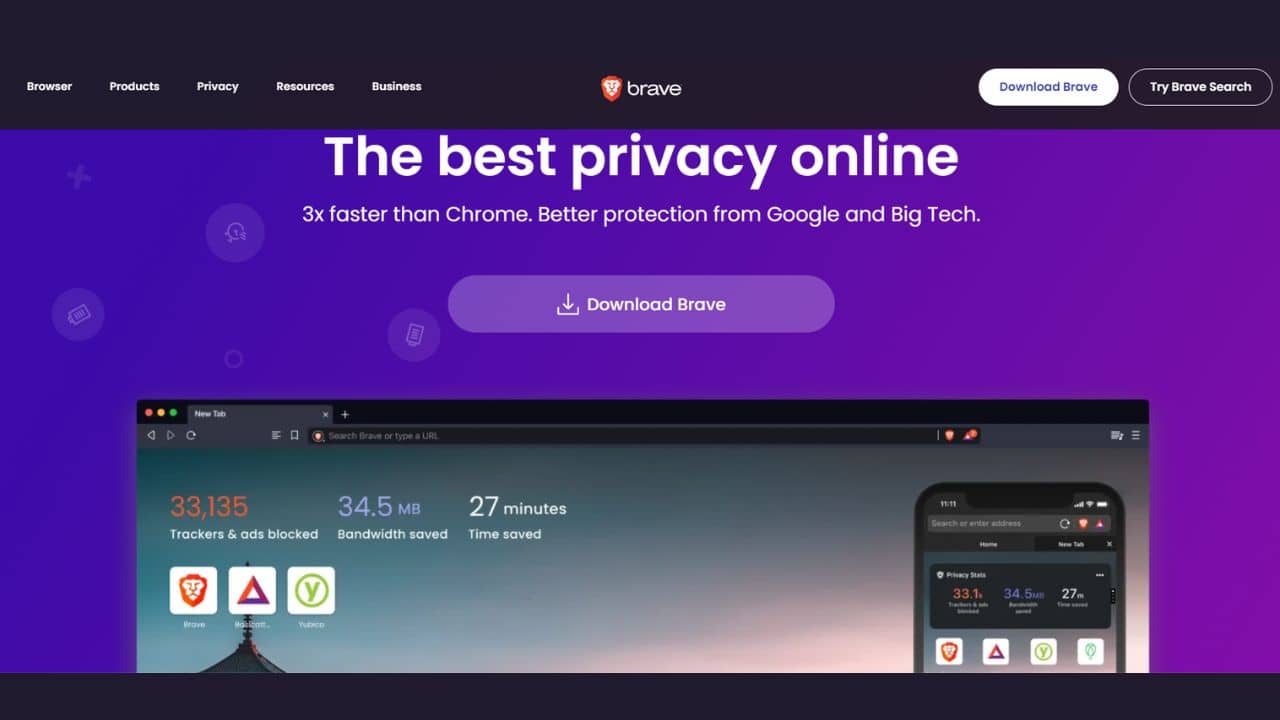 The Brave browser is a newcomer when we compared it with the likes of Safari, Chrome, and Edge web browsers. It was initially launched back in January 2016, with ad-blocking features. Plus, it is a free and open-source web browser app for the 15″ M2 MacBook Air based on Chromium and its Blink Engine. The main highlight of this web browser app is designed to block trackers and ads that follow you around the web. Whereas, there is a 'pay-to-surf' feature that allows users to receive payments in form of a Basic Attention Token (BAT) when they view ads. This web browser for the M2 MacBook Pro houses an in-built wallet that can be used to store BAT tokens. That's not all, the 'tip' feature enables users to send tips to the websites or content creators to support them. Like many other browsers, you'll find a variety of settings for yop-notch performance, plus, it has the usual password managers, bookmark menus, and auto-sync feature with its mobile app. You'll find plenty of settings to hone its performance to your whims, plus there's the normal collection of password managers, bookmark menus, and accompanying mobile apps that can sync your profile.
Did we mention Brave comes with its own Independent Search feature that doesn't track your queries? Besides, you can take advantage of its private is private vide-conferencing feature and the new Playlist feature. It lets you compile music tracks and videos from the internet, and enjoy the playlist even from an iPhone. A treat indeed for melophiles reading this. In short, if you are looking for a web browser app for an M2 MacBook Air/Pro that respects your privacy, Brave is the best pick for you. 
Best Video Editing & Production Apps for M2-powered MacBook Air and MacBook Pro
11. Final Cut Pro X (Best Choice for Casual & Professional Users)
Native M2 Support: Yes
Price: $299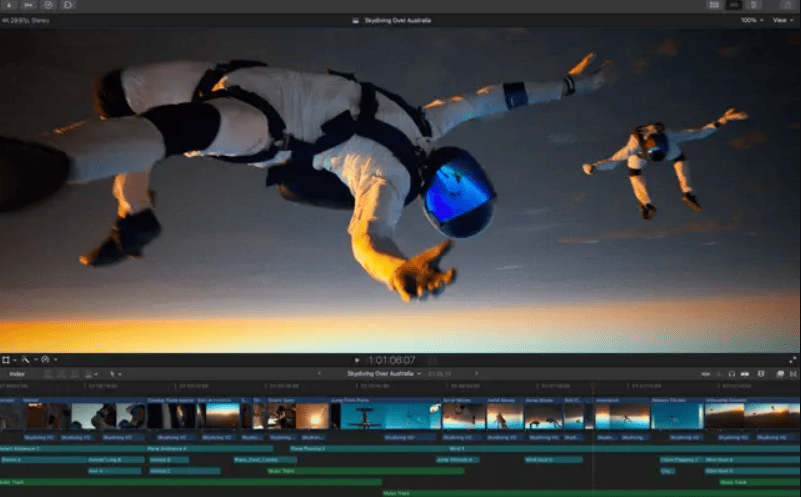 Final Cut Pro X is an amazing video editing app for 15-inch M2 MacBook Air and MacBook Pro users. It is developed by Apple and is natively available on the M2 Macs. It is true that you can get the most out of Apple's iMovie app when editing short videos. However, at some point, you might need to level up your game, that's where Final Cut Pro X comes into play. 
This post-production app for 13-inch MacBook Air M2 is packed with some amazing features like Magnetic Timeline, Storyline, and Trackless Editing, powerful built-in color grading tools & plugins support. That's not all, you can share the project allowing your team of editors to work on the same project. Final Cut Pro X allows up to 6x faster rendering for a complex timeline and amazing real-time playback performance. On top of that, you can export relatively larger video files in codecs like 4K ProRes and 8K ProRes. It makes Final Cut Pro one of the top apps for M2 MacBook Pro users who are into filmmaking, content creation, etc. If you also have a Windows PC or laptop, sadly, you won't be able to use this editing app since it is a Mac exclusive. 
If you are new to video editing, Apple's iMovie app can be extremely handy for you. While professional-grade editing tools are expensive, iMovie is free of cost and is best for newcomers who want to learn different aspects of video editing. Let's not forget that it is loaded with powerful tools and an easy-to-use interface, making it our top pick for entry-level video editing software for M2 Mac owners. 
Also Read: Best Docking Stations for 14″ and 16″ MacBook Pro
12. Adobe Premiere Pro
Native M2 Support: Yes
Price: $20.99/month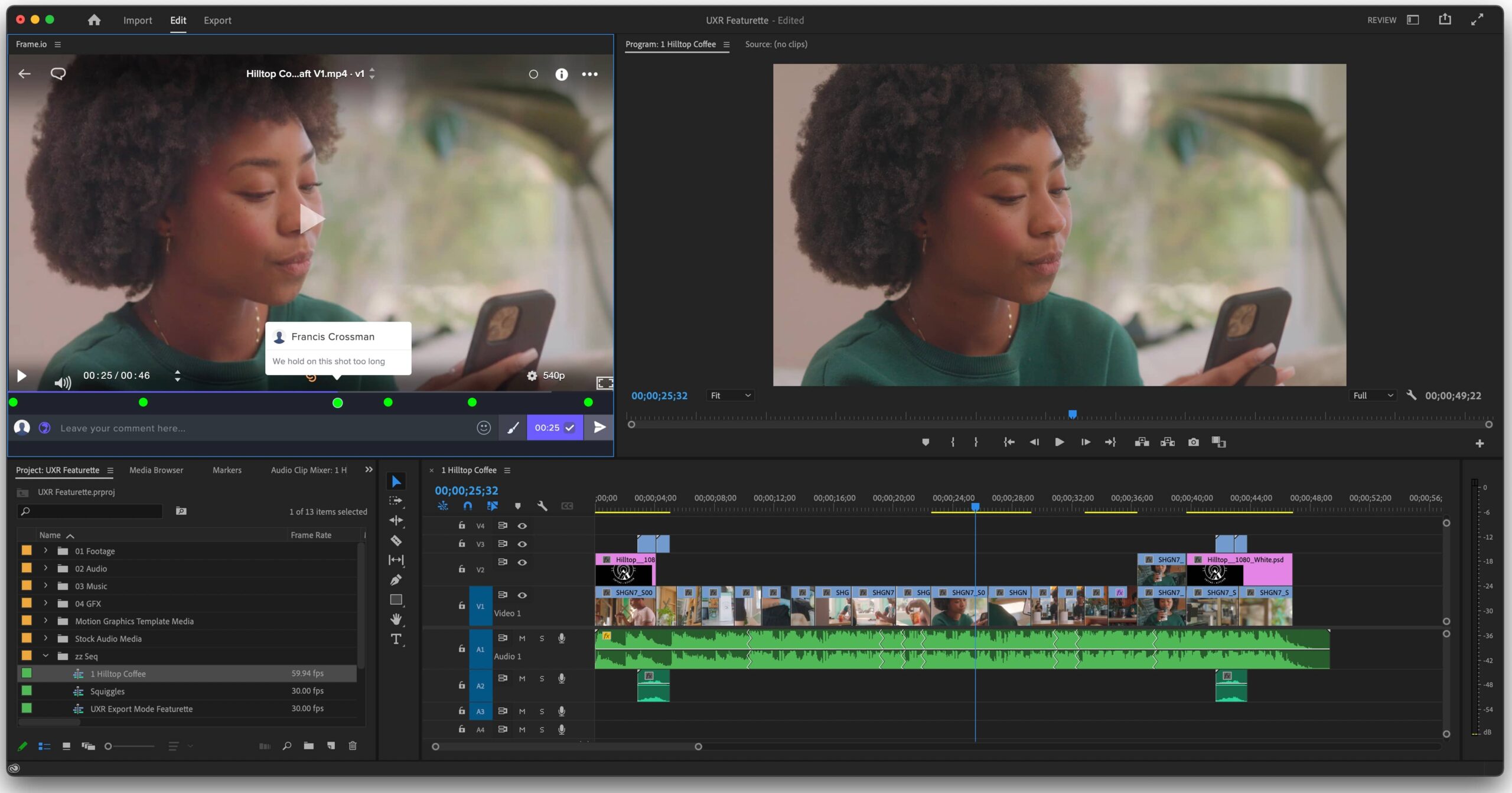 Another astounding video editing app for the 15″ M2 MacBook Air users is the Adobe Premiere Pro. It is one of the best video editing apps from Adobe Systems that is widely popular among Windows and Mac users. You can seamlessly import video, audio, and graphics elements. Plus, it works very well with Adobe's Creative suite of apps like Photoshop, After Effects, etc. Besides, this video editing app for M2 MacBook Pro allows you to export the video to different mediums (like YouTube) or store it in different formats like MP4, MPEG, etc. Previously, the Adobe Premiere Pro could only run through Rosetta 2. However, from July 20, 2021, it runs natively on M1 Macs. Worth mentioning that this M2 MacBook video editing app is widely used by video production firms, news stations, marketing professionals, and design firms. That's not all, individuals working in roles such as video editors, production managers, marketing managers, and multimedia designers all use Premiere Pro to create and edit video content.
13. DaVinci Resolve
Native M2 Support: Yes
Price: Free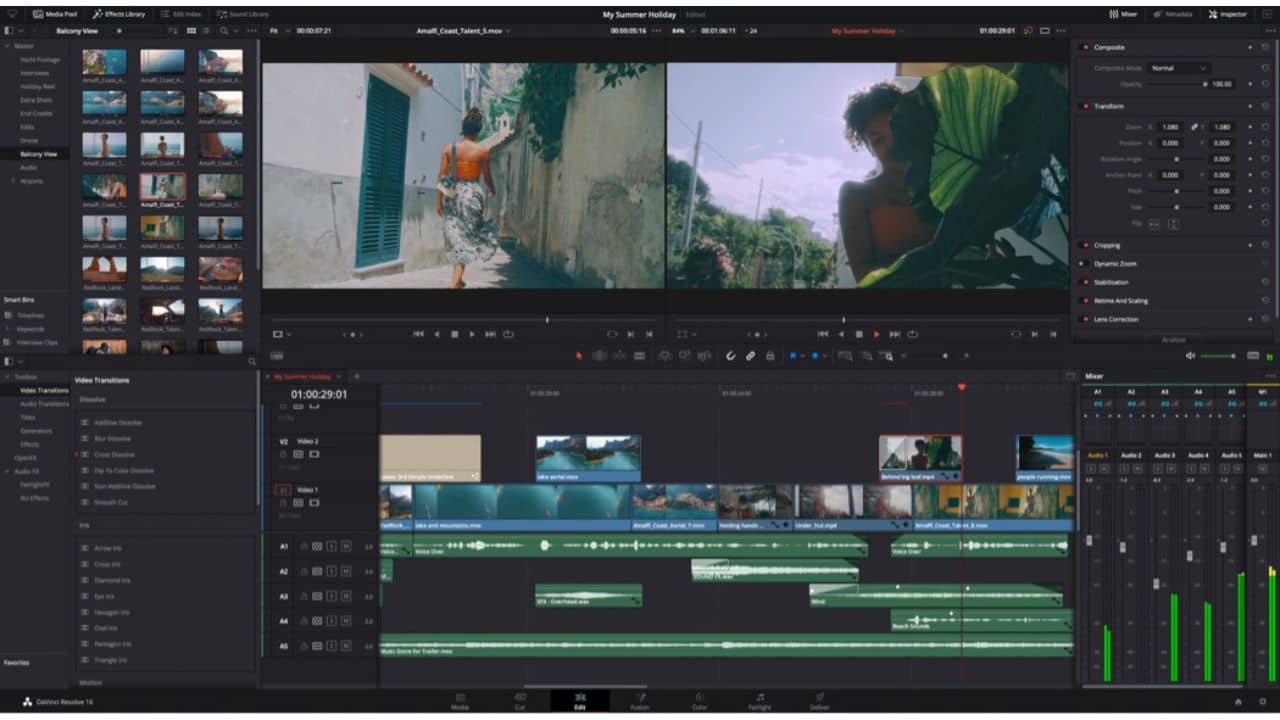 Once the underdog, DaVinci Resolve has grown into a mature non-linear editing app for M2 MacBooks, giving tough competition to the industry's best, FinalCut, Premiere Pro, etc. With Adobe Premiere Pro getting expensive day by day, the DaVinci Resolve has emerged as the best alternative for video producers, editors, or anyone whose job requires handling multi-level post-production. BlackMagic's DaVinci Resolve 17 has been optimized to run natively on M1/M2 Macs since day one. The optimized version was released with more than 200 features and improvements. This includes revamped primary color controls, support for over 2,000 tracks, HDR grading tools, next-gen Fairlight audio engine, etc. In short, this M2 MacBook Pro video editing app offers a wide range of creative tools for colorists as well as professionals. 
The updated simplistic UI has made it easy for beginners who are putting their feet forward in the video editing industry. This Mac M2 app now allows you to analyze loudness, reverse audio clips, move automation, as well as view and navigate transients. That's not all, you can export multichannel files, preview videos while editing, and leverage other exciting features to bring the best out of your editing skills. The best part is that it offers most of the features in the free version. So, anybody can start using it without any capital investment. Overall, it is an amazing M2 Mac app that lets you explore capabilities to put forward an awesome clip, movie, or short video. 
Also Read: Best USB-C Adapters and Hubs for M1 Mac Mini
Best Designing Apps for M2-powered MacBooks
14. Adobe Illustrator CC
Native M2 Support: Yes
Price: $20.99/month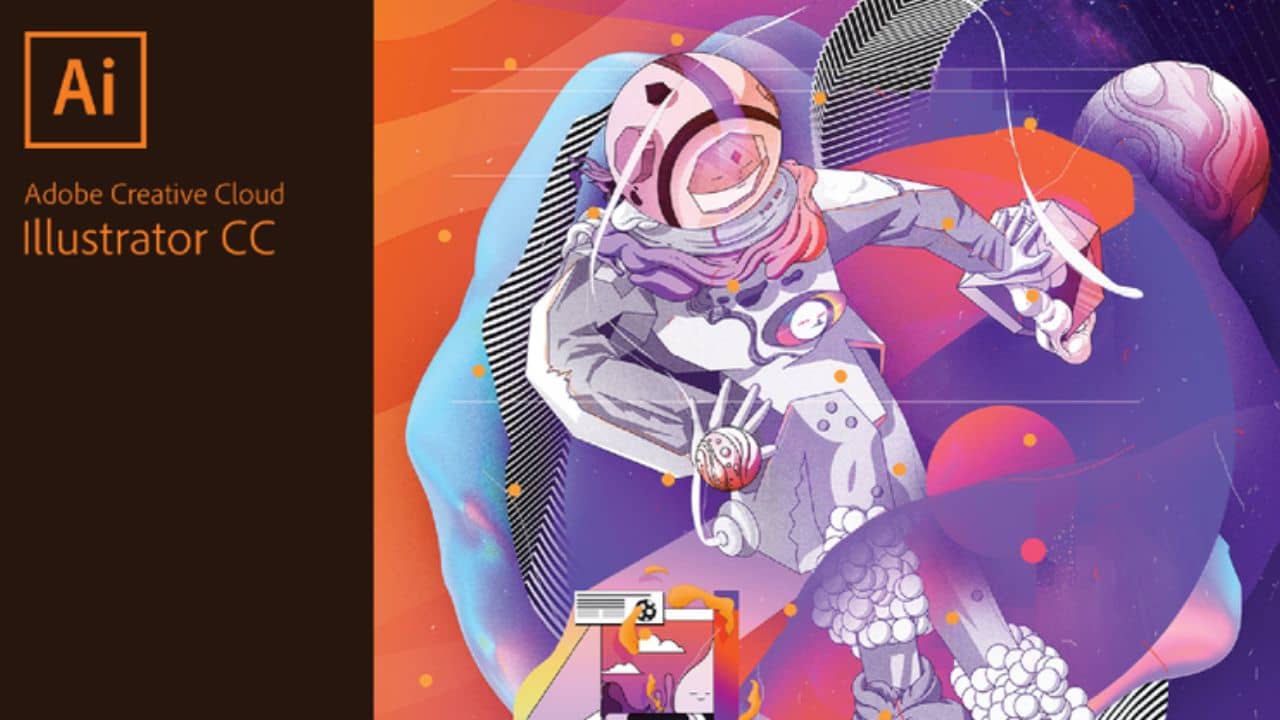 Adobe Illustrator CC is one of the most popular vector drawing and editing apps for professional design and artwork. It is widely used as a part of a larger design workflow. Designers use Illustrator to create posters, symbols, logos, patterns, icons, etc. The creatives made using Illustrator can go virtually anywhere including a website, video games, business cards, merchandise, and more. This creative graphic designing tool for M2 Macs features millions of royalty-free stock videos and graphics that you can load into Adobe InDesign for a complete design workflow. Thanks to the seamlessly integrated Adobe Creative Cloud, you can easily access, organize or share creative assets with others. Paired with an M2 chipset MacBook, a designer has the ability to load and work with hundreds and even thousands of assets without any lag or hiccups even on the go. Some notable features of this M2 Mac graphic designer app are listed below:
Real-time drawing and editing

Cut, copy, and paste artboards between documents

Enhanced Zoom magnification feature (limit increased to 64,000 percent from 6,400 percent)

Fast export of assets and artboards and more.
Also read: Best Hard Drives for M2 MacBook Air and MacBook Pro
15. Affinity Designer
Native M2 Support: Yes
Price: $54.99 (one-time purchase)
Affinity Designer is one of the best M2-compatible apps for illustrators and graphic designers who often work with vector graphics and raster images at the same time. It offers a contour tool that helps designers working on M2 MacBooks to create abstract shapes for logos or architectural designs using artboards of any size. Some of the highlighted features of Affinity Designer are as follows:
Collaboration Tools

Drag & Drop

Image Editing

Preview Functionality

Prototype Creation
Let's not forget that you can expect a more responsive and smoother user experience for pixel editing, document rendering, and filter effects, on the M1/M2-based MacBook. Since the vector app for the M2 MacBook Pro has a one-time payment mechanism, it can be suitable for freelancers or trainee designers who can't afford to pay the monthly fee for Adobe products. In short, it is one of the top designing apps for M2 MacBook Air for designers, illustrators, and digital artists that offers a range of features to create eye-grabbing illustrations, digital sketches, etc. 
16. Graphic 
Native M2 Support: Yes
Rosetta 2: Yes
Price: $29.99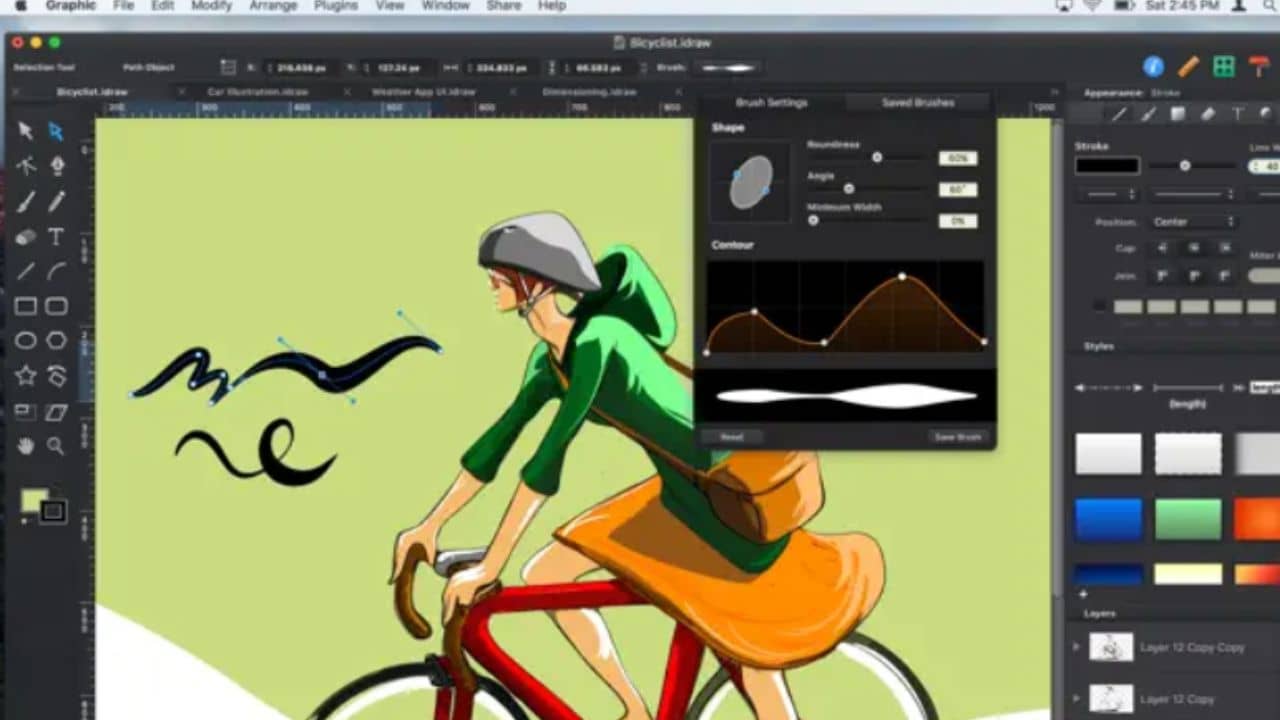 Autodesk Graphic is a powerful, full-featured design and illustration M2 Mac app designed to create technical illustrations to intricate drawings. The controls and layout are much similar to Adobe Illustrator or Affinity Design. If you are handy with graphic designing apps, switching to Autodesk Graphic isn't a big deal. Even if you aren't familiar, the intuitive and easy-to-use interface enables you to learn while you're working on it. The best thing about this vector app is that it was
not modified but designed to run on Mac. Therefore, you can expect amazing performance and flawless creative sessions. In short, it is one of the best graphic designing apps for beginners with M2 MacBook Air or MacBook Pro. 
Also read: Best SSDs for M2 MacBook Air in 2022
Best Personal Finance Apps for M2 MacBook Pro and MacBook Air
17. MoneyWiz Finance Tracker
Native M2 Support: Yes
Price: $49.99/year or $4.99/month (Premium)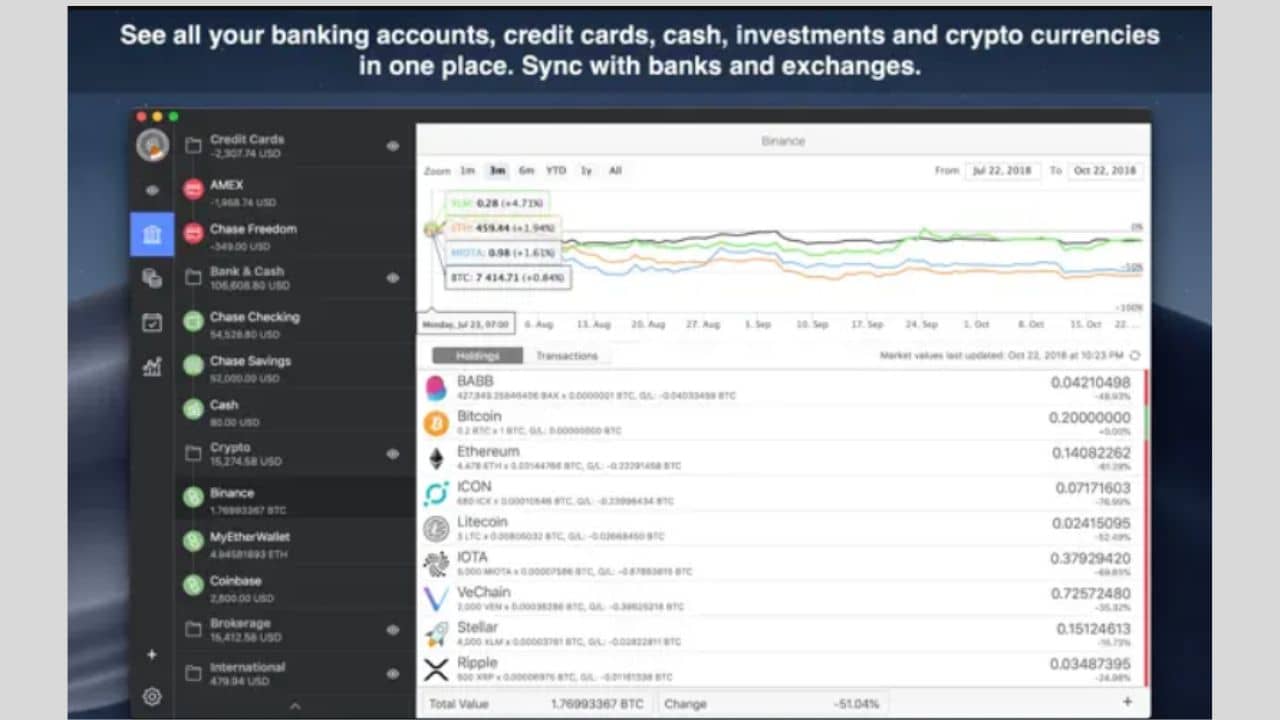 MoneyWiz sits at the top of our list of best personal finance apps for the 15-inch M2 MacBook Air. It features a beautiful UI that's blended with powerful features and support for the most popular banks around the globe. By default, this M2 MacBook Pro finance app will land you on the home screen where all your expenses are placed at the right sidebar, while wallet details are on the left sidebar. With this M2 Mac finance app,
you can create unlimited cash wallets, and integrate bank connections from various financial institutions including CapitalOne, Chase, etc. You would be pleased to know that the app supports over 40,000 banks in 55 countries via 4 data providers. That's not all, you can create a transfer, expense, or income entry just by clicking on the "+" icon. There is a calendar view that gives you an idea of total income or expenses throughout the month. Other features include automatic detection of transfers and refunds, multi-currency support, and more. In short, it is one of the best banking and finance apps for the M2 MacBook Pro that one should have to track everything about personal finance. 
18. Quicken 6.0
Native M2 Support: Yes
Price: $35.99/year
Another amazing money management app for M2 MacBook Pro is Quicken. This personal finance app for Macs helps you with managing spending, budgets, investments, retirement, etc. The standout feature of Quicken is that it can automatically categorize your expenses and is backed by 256-bit encryption security to keep your financial data safe. Some notable features of this personal budget app for the M2 MacBook Air are listed below:
Bill center dashboard with the facility to download a PDF of bills.

The deluxe and premier plan offers the feature of loan, investment as well as tax planning. 

Bill Manager keeps a track of all your bills and bill paid.
In short, Quicken is one of the top MacBook finance apps that gives you a detailed picture of your finances at a glance.
Don't miss: Apple M1 vs M2: Should you upgrade?
19. Bankivity
Native M2 Support: Yes
Price: Silver Plan ($69.99 per year) & Gold subscription ($99.99/year)
Bankivity (formerly iBank) is a finance and banking app designed specifically for Mac users. It is one of the best personal finance apps for the M2 MacBook Pro that's loaded with several features to help you manage finance. It supports online bank integration, bill pay, full-year budgeting, multi-currency support, and more. Some of the notable features that make this personal finance app for M2 MacBook Pro best are listed below, have a look:
Account importing – It helps import accounts from Quicken and other finance apps.

Bank syncing – This personal finance app for M2 Mac automatically connects and allows downloading transactions from your bank.

Details and customized financial reports

Budgeting

Easy-to-understand visual charts
Best Music Production Apps for M2 MacBook Pro and MacBook Air
20. Logic Pro X
Native M2 Support: Yes
Price: $199.99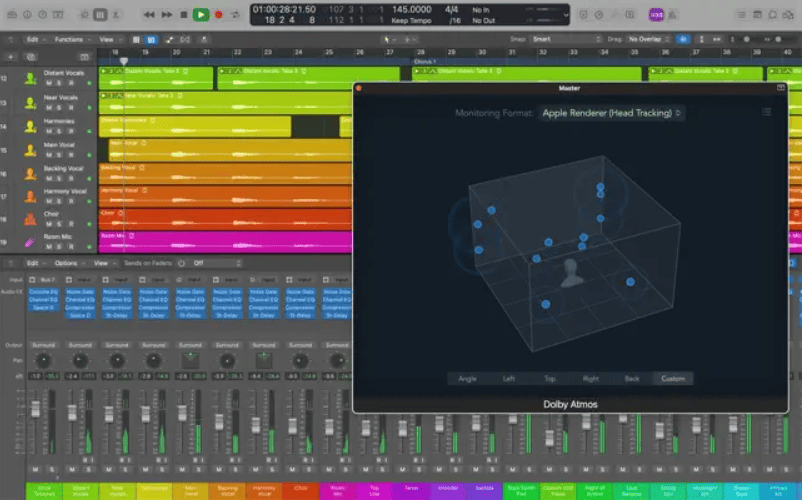 If you are looking for one of the top beat-making or mixing apps for the M2 MacBook Pro/Air user, make sure you get the Logic Pro X without second thoughts. Logic Pro X is a digital audio workstation (DAW) and MIDI sequencer application for the macOS platform. It is a
highly advanced, yet easy-to-use M2 Mac music production app that comes with track consolidation, logic remote, smart controls, etc. This M2 MacBook music app features an intuitive mixer that allows plug-in controls, whereas you'll also find a Score Editor to create your MIDI. Besides, it is lashed with some amazing features listed below:
User-friendly interface

A lot of built-in plugins

New Integrated Dolby Atmos tools for mixing and exporting songs as spatial audio

Many built-in virtual instruments

Huge sound library

Advanced audio editing capabilities
In short, the Logic Pro X is full-fledged music and audio app for MacBook Pro M2 that you can use for every aspect of music like recording, arranging, mixing, and more. 
Also read: Best USB-C Hubs & Adapters for M2 MacBook Air
21. Garageband
Native M2 Support: Yes
Price: Free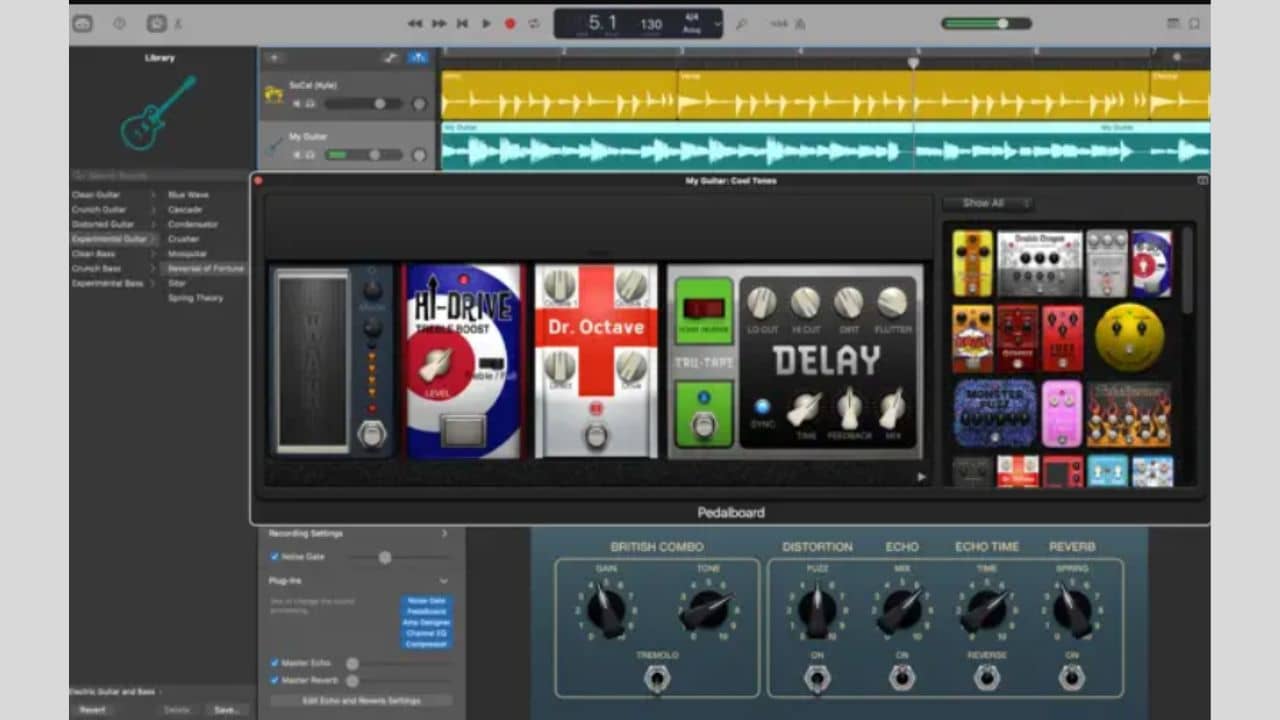 Are you new to music production? Garageband can be your lifesaver. It is an amazing music production app for M2 Mac which is perfect for beginning your career in music creation. The
user-friendly interface of this music and audio mixing app allows you to visualize your masterpiece using the in-built percussion, synths, and keyboard. From solid presets to music lessons, Garageband has it all to create some great music that you can be proud of. Some of the notable features of this music app for the M2 MacBook Air are mentioned below, have a look: 
Built-in lessons for both piano as well as guitar

Range of resets for vocal and guitar recording

Chord mapping to better understand music theory

Supports USB keyboard 

Built-in loops

Interactive plug-in controls
22. Neural Mix Pro
Native M2 Support: Yes
Price: Free (Offers In-App Purchases)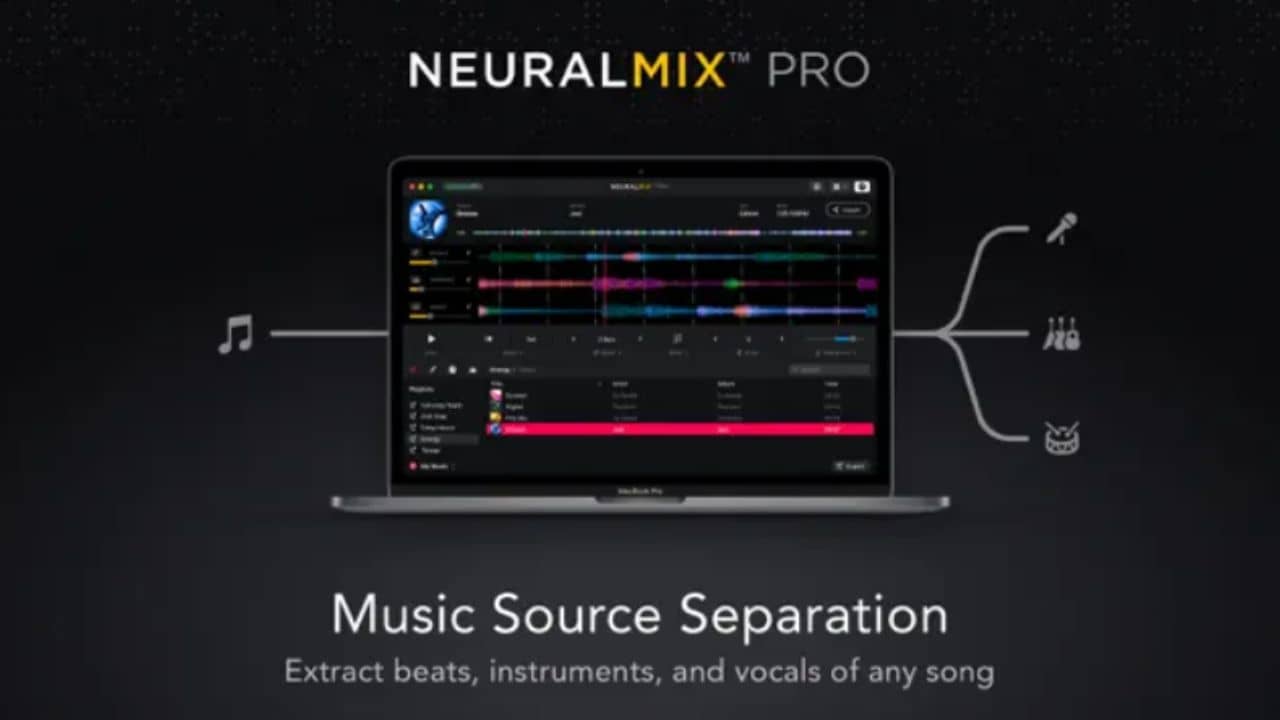 If you are an aspiring DJ or music producer, the Neural Mix Pro will help you excel in your career. It is one of the top apps for M2 MacBook Pro owners who are eyeing an AI-powered music player and editor suitable for audio engineers. This music app for MacBook Air M2 allows you to change the key and tempo of songs, isolate beat loops, and mute individual musical instruments. This allows you to play or sing along with your favorite tracks at the karaoke night party. What's more? The advanced offline export allows you to automatically extract acapellas and instrumentals of any song in a top-notch quality. 
Also read: How to use iPhone as a Webcam on Mac With Continuity Camera
Must-have Apps for M2-powered MacBook Air and MacBook Pro
23. Luna Display 
Native M2 Support: Yes
Price: $119.99 
If you are looking to add your iPad or a Mac as a secondary display for your M2 MacBook Air/Pro, the Luna Display app is the one-stop solution for this. This display M2 MacBook app enables you to extend your M2-powered laptop onto an iPad Pro or any other Mac that you own. It works for M1 Macs as well and can be extremely handy for M1 iMac users as it lacks the Target Display Mode. Rather than going for a monitor, you can use your iPad as an external display for the M1 iMac using this app. It will surely help you save some hard-earned money. Let's not forget that the Luna Display 4.5 also adds support for wired connections over the Ethernet or Thunderbolt. 
24. BetterTouchTool
Native M2 Support: Yes
Price: $9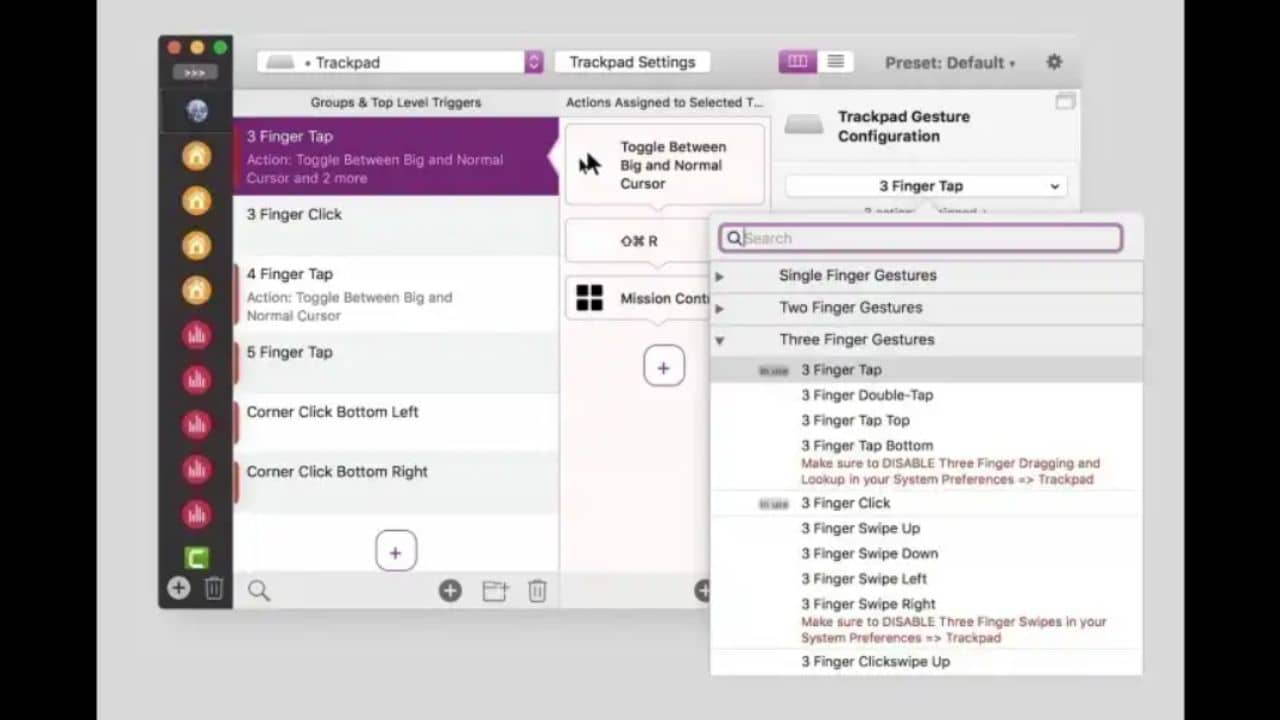 If you've got your hands on the latest M2 MacBook Pro that features Touch Bar, the BetterTouchTool app can be an exciting addition to the app library. You might be aware of the fact that macOS allows you to customize the TouchBar, but the BetterTouchTool app for M2 Macs offers more flexibility. Besides the Touch Bar, you can also customize MacBook Trackpad, Magic Trackpad, Magic Mouse, keyboard shortcuts, and other input devices. In short, it is one of the best apps for customizing the Touch Bar and other input devices that works flawlessly on the MacBook Pro M2.
News: Apple might launch bigger MacBooks and iPads in 2023
25. Daisy Disk 
Native M2 Support: Yes
Price: $9.99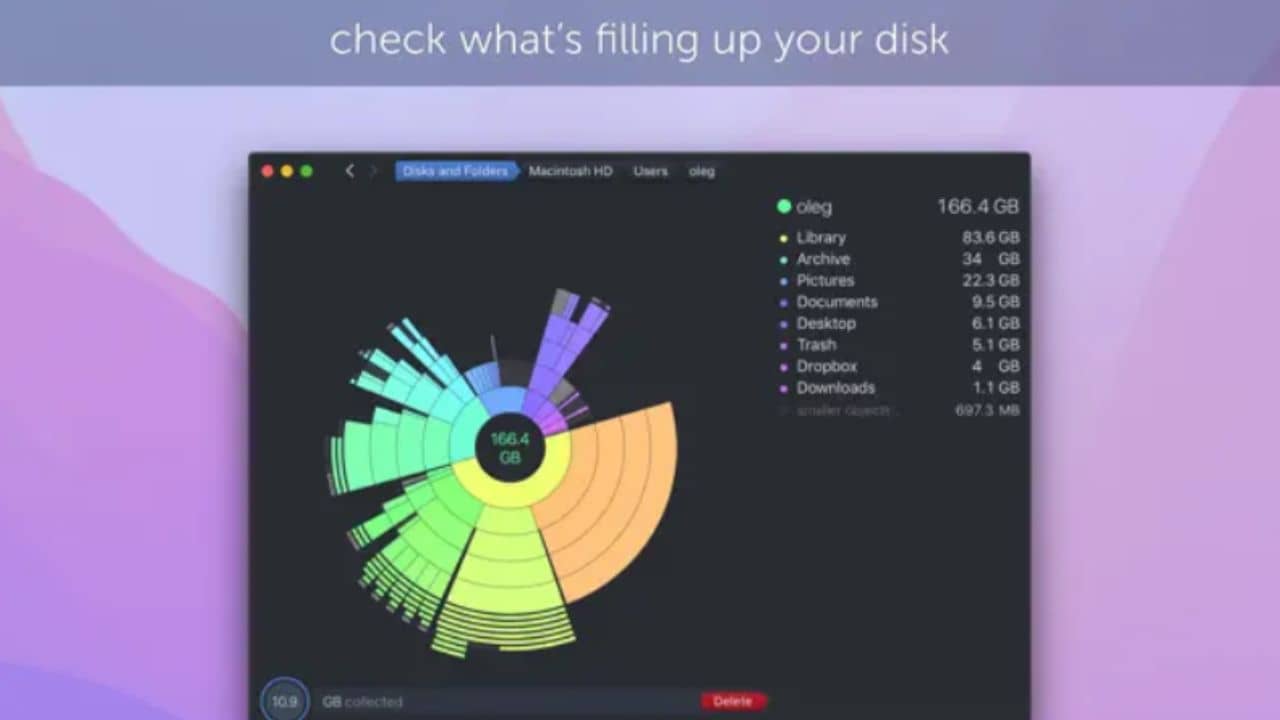 Daisy Disk is one of the most useful apps for M2-powered MacBook Air and Pro that ensures you'll never run out of disk space. How? This disk management app for M2 Mac scans your laptop and gives a visual representation of disk storage. You will be served an interactive breakdown of the disk in the form of a map or colorful rings. For your reference, it is similar to the one that we generally see in the iPhone and Android storage. You can even recover MacBook's storage by deleting large unnecessary/duplicate files. What's best is that the app can scan your machine and deliver results in a few seconds. Just in case you are running out of storage on your MacBook Air M2, you can utilize the supported cloud storage services, such as Google Drive or Dropbox.
26. 1Password
Native M2 Support: Yes
Price: Free (Offers In-App Purchases)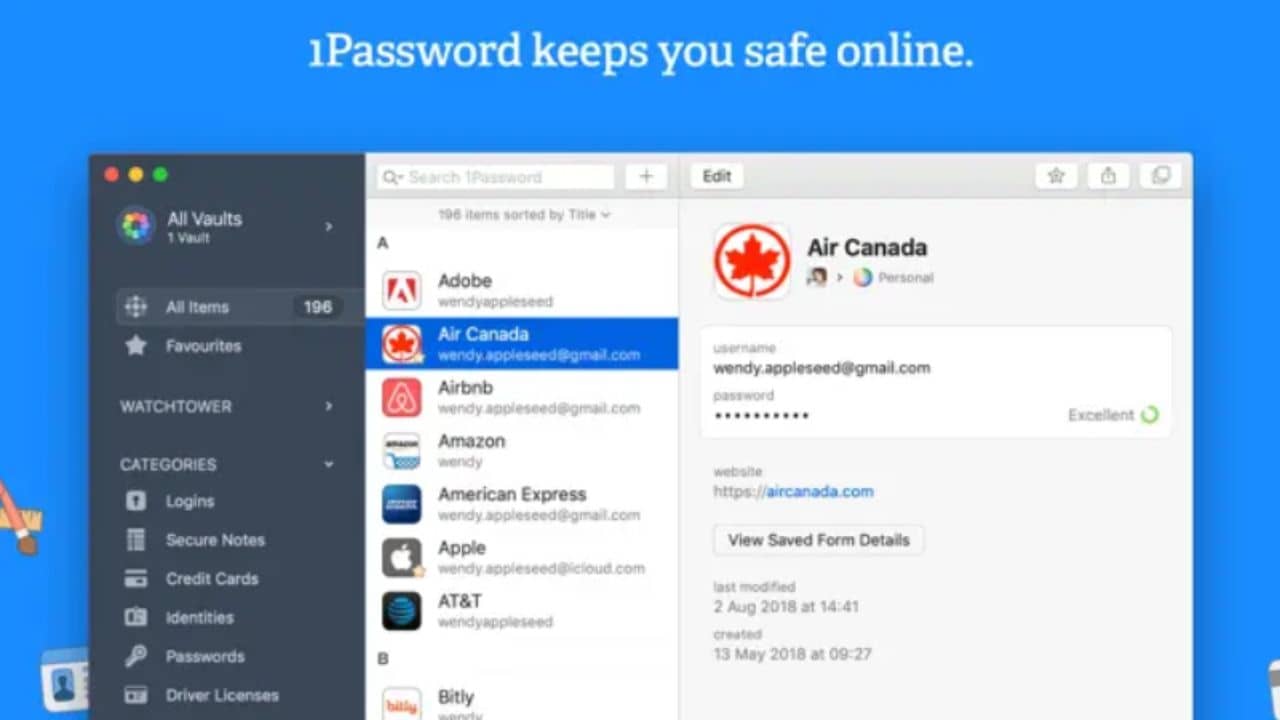 Do you worry about your data or passwords a lot? The solution is 1Password. The 1Password is the best free app for M2 MacBook Air 15-inch that helps you to create strong passwords and keep them safe in a place. This password protection app for M2 MacBook Pro remembers all your passwords and keeps them secure behind one password so that only you can access them. You can store login details, addresses, notes, passports, bank accounts, driving licenses, etc. In layman's terms, it acts as a vault, a safe place to hide valuables/essentials. 
Besides, you can sort your stored information in different vaults for easy access. In any case, if your data is exposed to any of the compromised websites, you'll be notified by this password saver app for M2 Mac. In short, if you are looking for the best M2 MacBook Air app for creating strong passwords and securely saving vital credentials, 1Password is worth the try. What's best? This password saver app is fully optimized and compatible with M1 and M2-powered Macs. 
27. Hand Mirror (App that leaves behind all the worries of embarrassing video call experiences)
Native M2 Support: Yes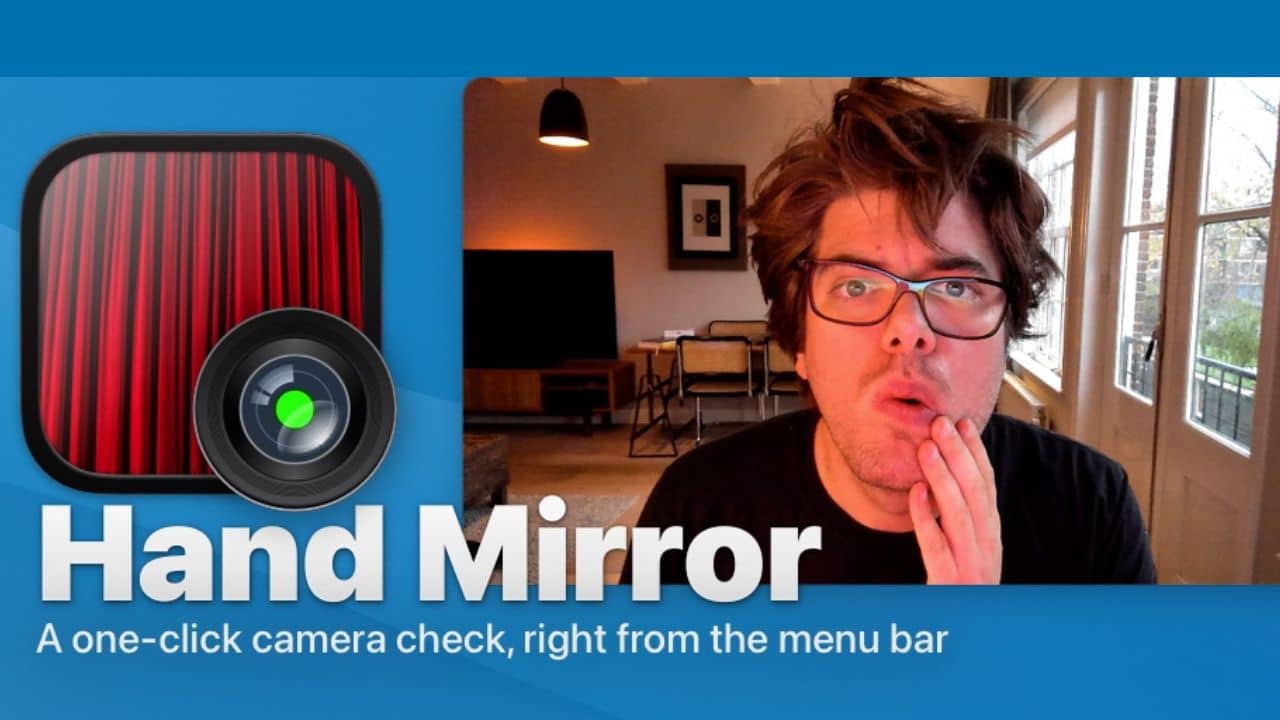 If you are a business professional who needs to attend several video calls during working hours, then the Hand Mirror is a must-have app for your M2 MacBook Air and Pro. It is a simple yet effective app that resides on the menu bar of the MacBook, offering you quick access to the webcam of your laptop. The Hand Mirror app for the M2 MacBook Pro is designed to make you look good during every video call and business meeting with your clients. When you click the app, a quick short window opens that displays a live view of your webcam. Therefore, you can always set your hair, and fix your surroundings before important meetings. It is definitely a useful app for all MacBook users who often attend Zoom calls or are always logged in to the Microsoft Teams app and end up with something embarrassing in the background.
That's all for now this roundup of the best apps for M2 MacBook Air and MacBook Pro. As app makers are working continuously to unveil updated versions that will support M2 Mac natively, we will further update this article. For those who own the M1 MacBook Air and MacBook Pro,
here's a roundup of must-have apps that you'd check.
Banner Image Source: Apple