Safari is arguably one of the most powerful web browsers in the world. However, a lot of people don't know that Safari's functionality is by no means restrictive or stagnant. There is so much more you can do with your Safari browser, like adding extensions that only take seconds to install! Users can install third-party Safari extensions on their Macs to expand the capabilities of the most power-efficient web browsers on the planet. In essence, with an extension, you can extend Safari's capabilities to great heights. There is always something for everyone in these extensions whether it be something related to productivity or shopping. Join us as we explore some of the Best Safari extensions for macOS in 2021 to make your browsing experience even better!
List of the top Safari extensions for macOS to download right now
Best Safari extensions for Privacy
1. LastPass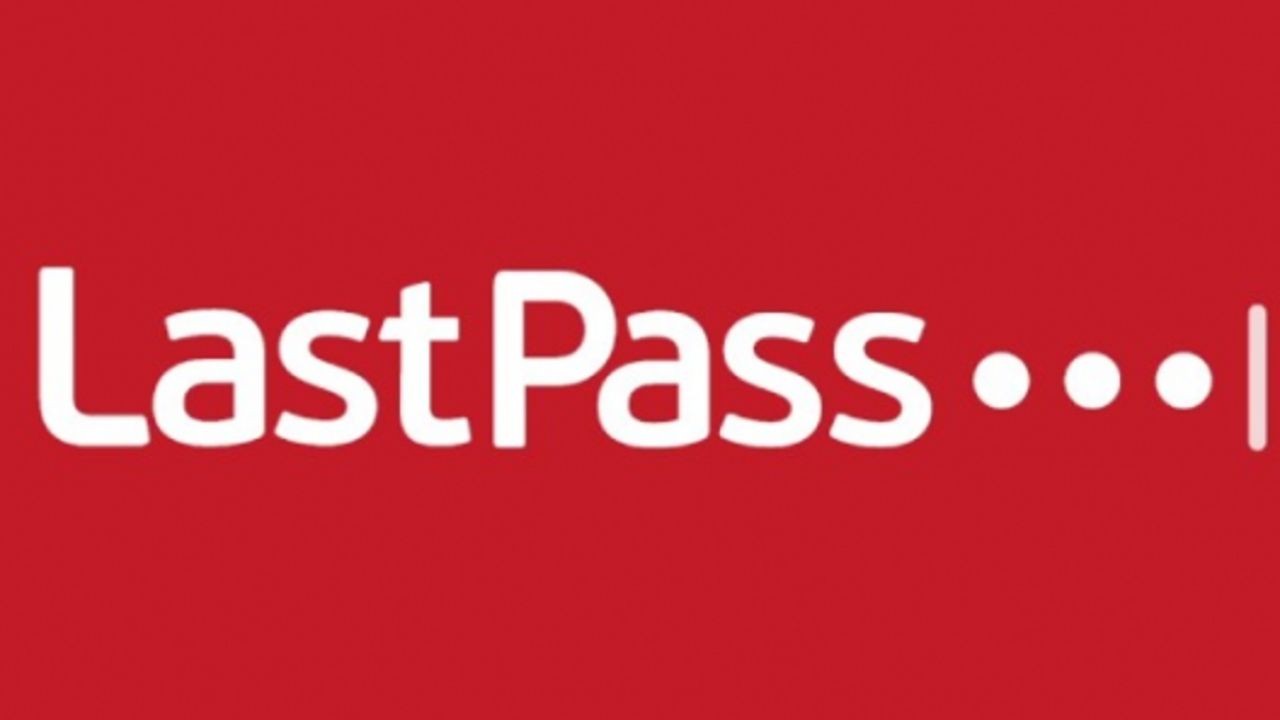 Although Safari offers built-in password management (Keychain), LastPass is significantly superior. It works on numerous devices and provides a secure location to keep files and notes. Most of the time, you'll need to use a separate app to get the most out of it, but the Safari extension for macOS lets you generate secure passwords, fill out forms quickly
, and add notes all from your browser. It's a huge step forward in terms of security and privacy. It is also one of the best password management apps out there. 
Also read: Top 28 Apps for M2 and M3 MacBooks that you should use
2. Disconnect
Disconnect is a Safari browser extension that de-personalizes your browsing without removing essential features. Disconnect, which is available for both mobile and desktop, works by preventing several pieces of third-party tracking code that could affect your computer or privacy. When a site makes a network request to connect to a site other than the one you're on, it won't be able to load the additional material. Once Disconnect is installed, you'll notice a tally under its taskbar icon. You may modify the control for different sites and even experience speedier browsing, just like with the other extensions.
3. Clario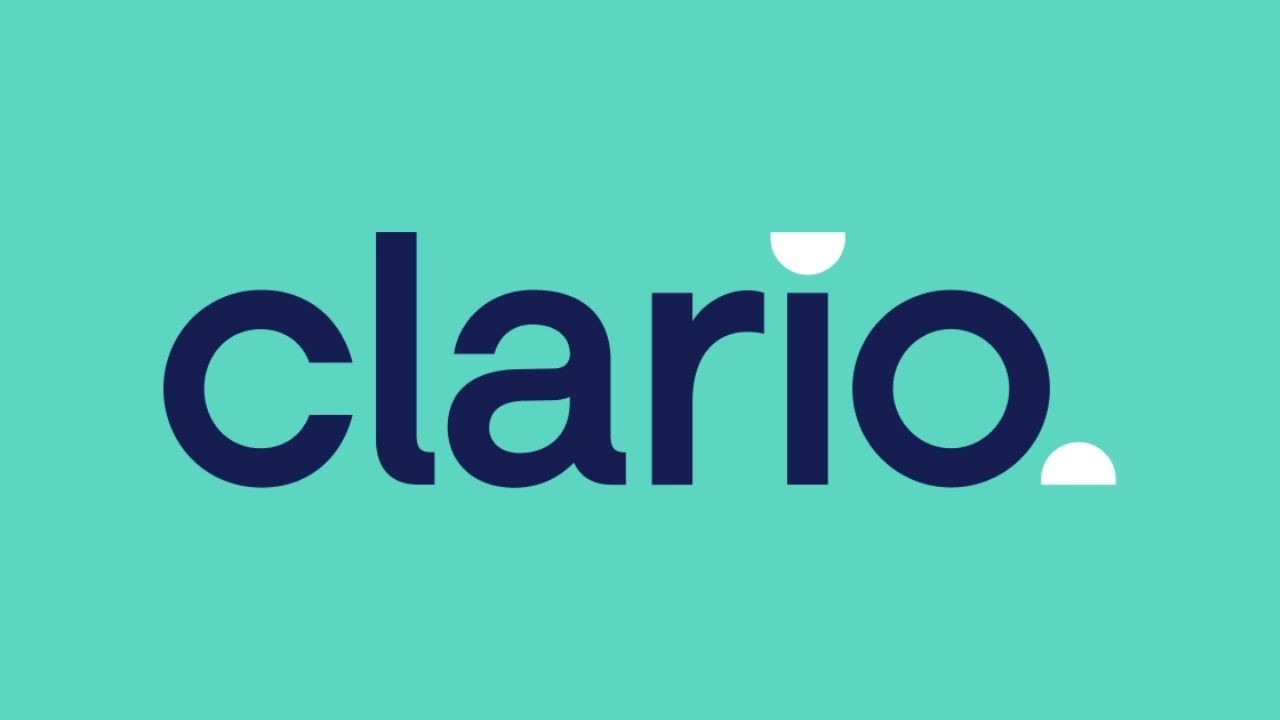 If you're looking to beef up your Mac's security and privacy, Clario is a great place to start. This privacy-focused Safari extension for macOS combines solid identity protection with a data breach monitor and a useful ad blocker to give you the peace of mind you need while browsing the web. Clario's built-in VPN (virtual private network) is another feature that makes it a powerful Safari extension. It's designed to protect your online privacy without slowing down your browsing speed. It even protects your privacy when you're on a public Wi-Fi network or at home.
Don't miss: How to Create And Delete Safari Profiles on iPhone (iOS 17)
Best Safari extensions for Productivity
4. Noisli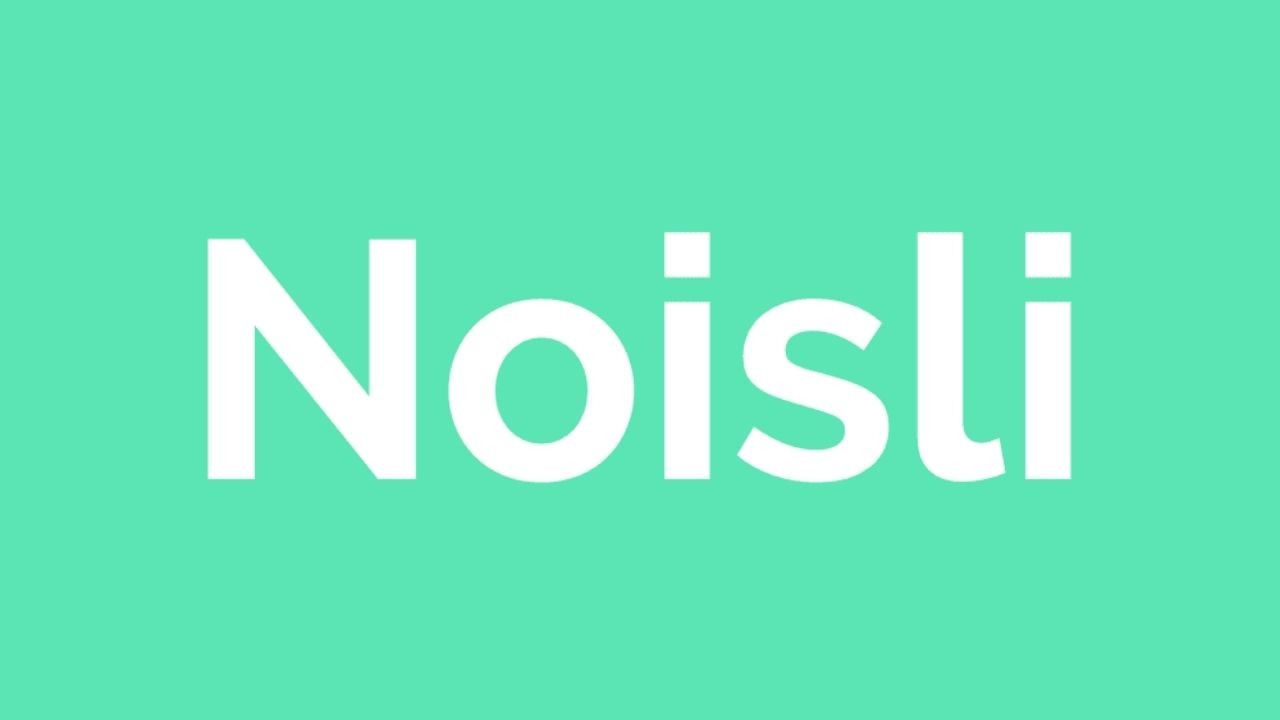 To get more done in less time, you can use a variety of smart tools and productivity hacks. Getting rid of the noise in your environment, on the other hand, can sometimes be extremely beneficial. It can help you focus and bring out your best qualities without being disturbed by your dog's barks or the usual construction noises. If you find it difficult to concentrate, this can be one of the best Safari extensions for Mac. Noisli is a minimalistic tool that creates natural-sounding background noise for you ranging from sounds like the wind, rain, the noise in a coffee shop, or the waves crashing on the shore. This helpful macOS Safari extension allows you to combine different sounds to create the ideal working environment for you. You can choose from a variety of sounds in Noisli and adjust the volume to create the ideal working environment. You can also select sounds based on a specific theme, such as Productivity or Relaxation. However, our personal favorite is the distraction-free editor. Noisli is not only a clever environment creator, but it also has a distraction-free editor. The editor allows you to quickly jot down your thoughts or notes for later viewing. You can save the text locally in your browser or export it to Dropbox or Google Drive. If you are looking for a Safari extension to boost your productivity on your Mac, you should try Noisli. It truly is a magnificent extension for all your productivity requirements!
Also Read: Best Accessories for the 14-inch MacBook Pro You Can Buy Right Now
5. Momentum
Momentum is another one of the best Safari extensions available on macOS to boost your productivity. It is a personal dashboard that helps you stay focused, inspired, and productive by removing distractions. Every day, Momentum has a new, beautiful background image. The time, a welcome message, and a reminder are displayed in the middle of the page, while all other functionality is hidden out of focus. The page changes and presents you with a stunning Unsplash image. What is your main focus for today, you're asked. Some people may prefer to answer that question at the end of the day to prepare for the next morning. A simple To-Do area is located to the right where you can type your action items. There are no due dates, delegations, durations, categories, labels, attachments, contexts, or prerequisites to worry about. You can change the order of items by dragging and dropping them. As a dedicated user of Momentum, I like to keep the entries to just what I want to accomplish in a single day, which ranges from 1-3 tasks. There are also inspirational quotes for you when you open your browser, which is a nice little touch to this extension. After all, there's nothing better to start your day with than a quote that tells you that anything is achievable! You can also get the Plus version of Momentum to sync your tasks across different productivity apps like To Do, Asana, etc. 
Also read: Best Apps for iPhone 13 Series
6. Freedom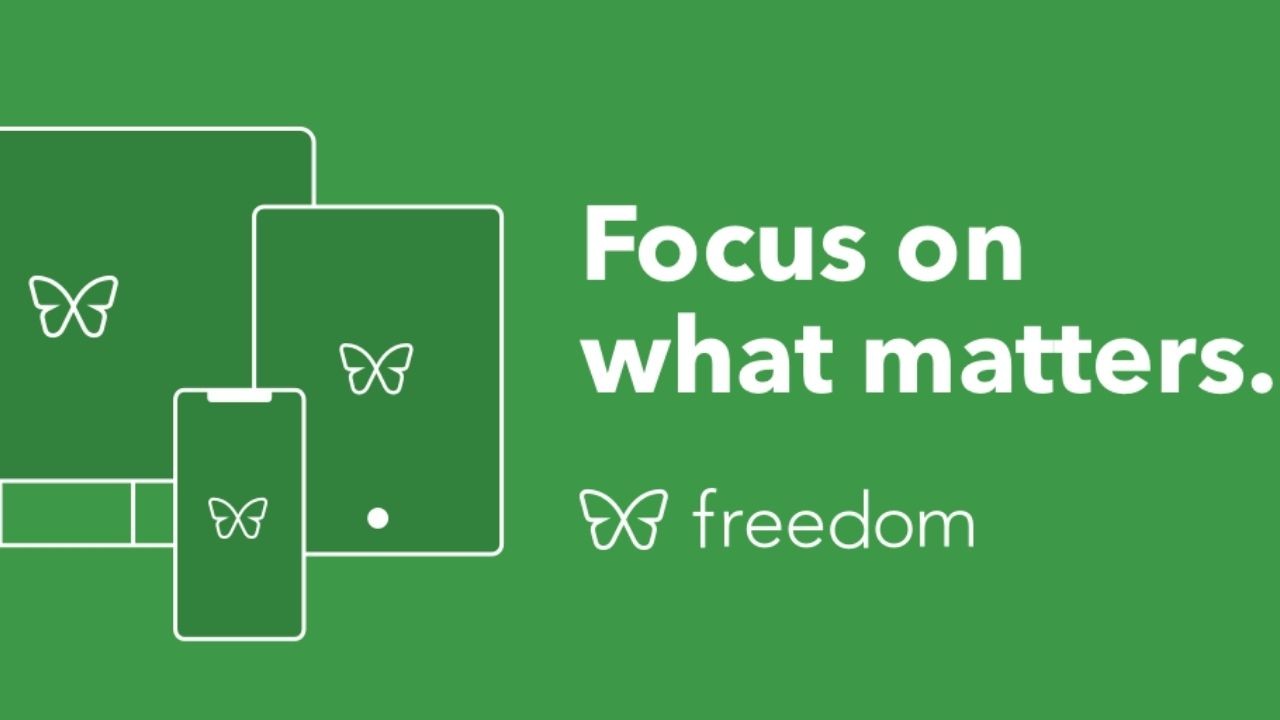 Freedom does a lot more than just block distracting websites and apps. It's an all-in-one distraction blocker that lets you block websites, mobile apps, desktop apps, or the entire internet. Freedom gives you back control over whatever is distracting you and stealing your time and attention, moreover, it also syncs blocks across all of your devices. With Freedom Premium, you can add an unlimited number of devices and custom blocklists, and commit to blocking distractions ahead of time or schedule recurring block sessions to make productivity a habit. Freedom also offers a variety of other tools, such as Focus Sounds, that can help you get in the zone and maintain your focus throughout the day, in addition to blocking distractions. Freedom includes features like Locked Mode, Block All, and Block All Except for more precise distraction blocking and control. There are many more features such as blocking desktop apps that truly test your limit to focus! If you truly struggle to focus and cannot keep yourself accountable, believe us this is one of the best Safari extensions for productivity.
Also Read: Best Ultrawide Monitors to buy for MacBook Pro (M1, M2, M3) in 2023
7. TabSpace
Tab Space is a useful Safari extension that allows you to save all of your open Safari tabs with just one click. Tab Space is a browser extension that adds a Tab Space button to your toolbar and saves tabs to the Tab Space page. You may use tags to arrange all of your saved tabs, allowing you to do things like access all of your favorite sites in just one click with no interference at all!
8. Blocksite
When you install a website blocker on your laptop, you'll notice that just because you've secured it on your laptop doesn't mean you won't be distracted on your other devices, such as your phone. With many website blockers, getting it to work on numerous devices can take a long time. BlockSite is unique in that it has the ability to synchronize all of your devices. It means that when you download BlockSite on your iPhone, you may add the websites you want to be banned, and this will be applied to all of your devices, not just your phone. It not only saves you time in the setup process, but it also eliminates the overly difficult processes that other website blockers may have.  Of course, knowing a lot about an app can help you decide whether or not to use it, but customer reviews are one of the best indicators of whether or not it will be useful. We discovered some excellent BlockSite reviews when studying the software, praising its ability to help with productivity, attention, and efficiency. So, if you are looking to enhance your productivity with Safari extensions, you know where to find 'em'!
9. Quiet – New website blocker Safari extension that works!
Lastly, we have a fairly new but useful website blocker extension for Safari users out there. If you are easily distracted by a website or pop-ups while working on your Mac, Quiet can be a lifesaver. It is one of the newest additions to our list of top Safari browser extensions for macOS that can be used to elevate your productivity. Wondering how? 
Well, you can use this Safari extension to block websites and make them inaccessible for a certain time period so that you can focus better on your work. What we like the most is it offers a list of popular websites that could potentially be distracting at times. You can either block them from the list or choose to make a new entry if the list doesn't include the website you're trying to block. With the use of Quiet, you can avoid some of the most distracting social media websites, including our favorite Instagram, Facebook, Twitter, TikTok, and more. 
That said, this Safari extension is not only for blocking unwanted or distracting websites. It tops as one of the best Safari extensions for macOS users who want to block some irritating parts of a website notification popups, share buttons, and even chatbots and bubbles on a website. You can also filter and block gambling websites, adult content, and other unsuitable materials using this useful Safari browser extension. If you've got a family-shared iMac or MacBook then this is a must-have browser extension for Safari.
In short, Quiet is one of the best Safari extensions for Mac users who want to ensure a safe web browsing experience for their kids and even older users. 
Also Read: Best Safari Extensions for iOS 15 and iPadOS 15
Best Safari extensions for Students
10. Grammarly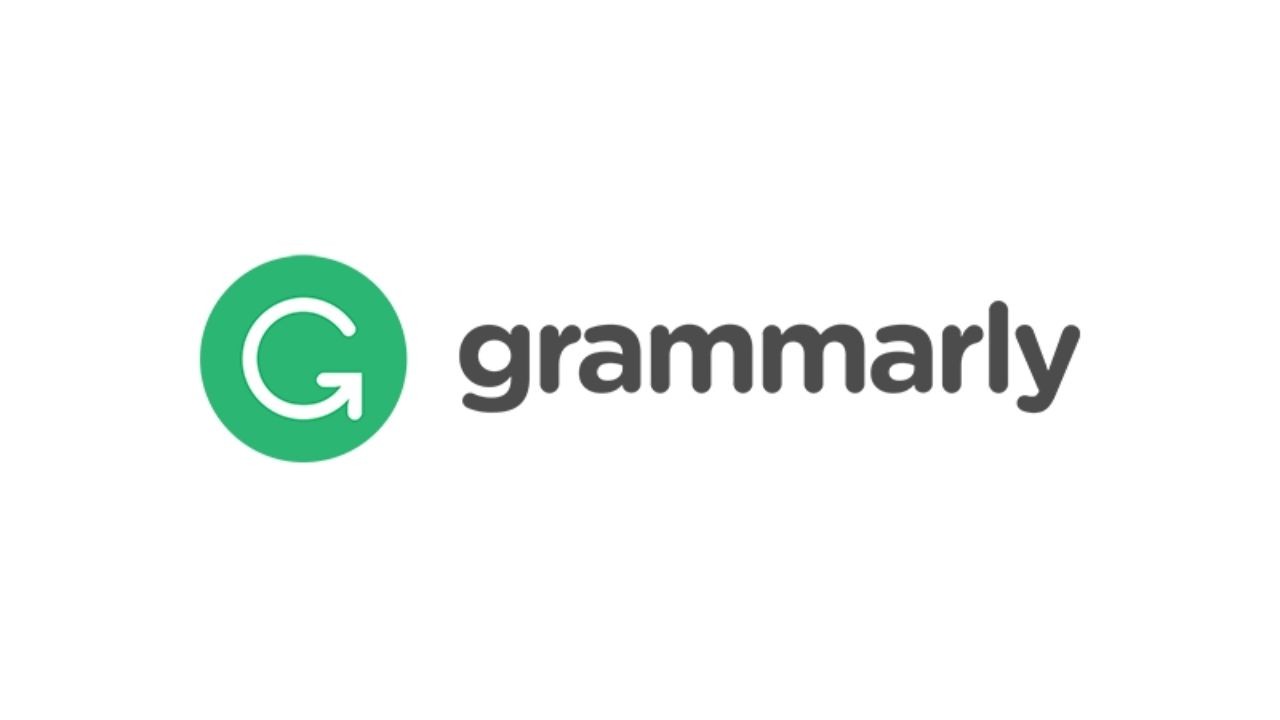 Professional writers, like everyone else, make mistakes in their writing. Which leads ordinary people like you, me and most importantly students, on a very shaky ground. Even if you've mastered the fundamentals, sifting through higher-level grammar and style nuances can be exhausting. In those situations, Grammarly, which bills itself as a writing aid, can assist. This writing program provides real-time suggestions for spelling, punctuation, and style adjustments, as well as editing for certain genres. Grammarly is a full-featured grammar and spell checker that works with nearly everything you write on the internet. When you type in any text editor field in WordPress,
Facebook, Twitter, or email, the tool activates and highlights any errors in real-time. For example, As I'm typing this on Google Docs, I'm receiving red lines beneath sections of text that have been flagged as having mistakes as I type. I just hover my cursor over them to see a description and a proposed fix to see what they are. Wordiness, wrong modifier usage, incorrect article usage, passive voice, and other grammatical issues are all checked by Grammarly. Vocabulary Enhancement is another amazing function that recommends synonyms for terms that appear often throughout the content. If you don't see anything wrong with a phrase, sentence, or word, and you're sure it doesn't breach any basic grammar rules, you can leave it alone. Grammarly helps us write better by suggesting mainly accurate and valuable corrections that we might have missed, which is why it has always been hailed as one of the best Safari extensions for students, content writers & more.
Also Read: Best Accessories for the 16-inch MacBook Pro You Can Buy Right Now
11. Pocket
Pocket is the most feature-rich read-it-later extension available. It is also one of the best free Safari extensions that you can download on macOS. Pocket is designed for reading, but it can also read to you using a text-to-speech engine that is remarkably lifelike. Your phone will read articles to you if you press the audio button. The voices are adequate, albeit a little artificial, and the playback speed can be adjusted if necessary. It's the easiest method to transform an article into a podcast without employing voice actors, and it's ideal for catching up on reading while cooking supper or taking a walk. After you've finished reading, you can categorize your reading list in a variety of ways. The main reading list is for articles you haven't yet read; you can archive pieces you've already read. For future reference, you may mark archived items as favorites and then arrange them using tags. You can also use your mouse to highlight crucial phrases as you read so that you can refer to them later.
12. NightLight
Normally, dark mode changes the system apps and some 3rd party apps' UI to dark themes. This does not happen to websites that we browse. Thanks to NightLight, a utility-based Safari extension. When enabled, most websites will display light text on a dark backdrop rather than dark text on a light background, resulting in lower light output and less eye strain.
Also read: Safari Not Working on iPhone? Here are 11 ways to fix it
13. Liner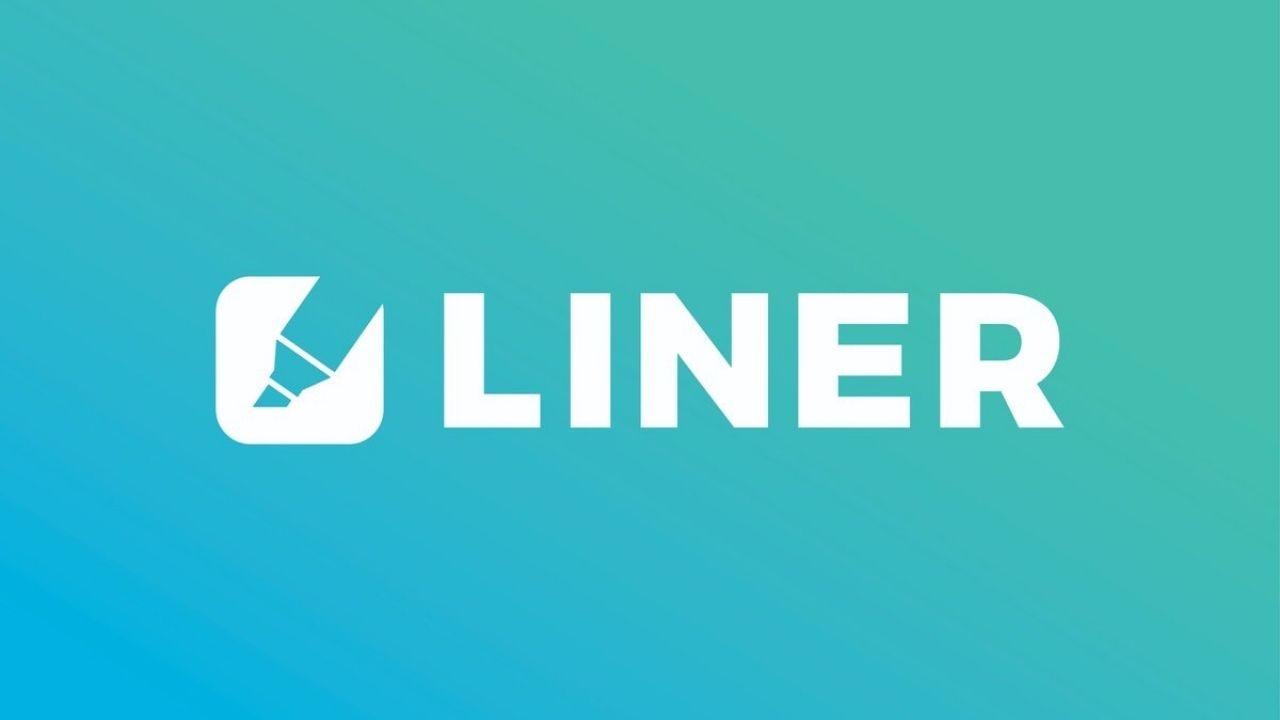 Liner is a virtual highlighter, to put it simply. It operates the same way a normal highlighter does on books and magazine clippings on PDFs and web pages. Liner remembers highlighted text on a webpage and re-highlights it the next time you visit it. It also makes use of a mobile app to deliver the highlights to whichever device you're using at the moment. After you depart the annotation page, the highlights will show in a single list. Multiple annotations or links can be grouped together in a single folder (the free version allows up to three folders).
Also read: Best MagSafe Accessories for iPhone 15 Pro & iPhone 15 Pro Max
14. TabsFolder
Have you ever felt like you're drowning in tabs yet don't want to close them for numerous reasons? TabsFolder allows you to save all of those tabs in their present order for future reference. You won't lose your train of thought this way, and you'll be able to start anew with a window that isn't cluttered with tabs from that critical project. The user interface isn't particularly attractive, but it gets the job done. It's a little like a more practical version of the Bookmarks folder. If you do a lot of research work then this is an absolute must-have browser extension for all Safari users on macOS. 
15. Instapaper Save
Instapaper is one of the best Safari extensions for macOS to boost productivity & help in research work. It's like Pocket but with more features. It is all about simplicity. The user interface is devoid of color or images, putting the emphasis solely on text. Given what it's for, it's no surprise that this software was created with mind readers. Saving articles is straightforward owing to extensions for all major browsers, and if it doesn't work, you can use a bookmark. Reading takes place through the Android and iOS mobile apps, which also offer offline reading, or on the website if you're using a PC. The reading experience is simple and straightforward, with configurable font and color options. The speed reading button is a one-of-a-kind function that flashes one word at a time in rapid succession. You can change the speed if you like, but the concept is that it forces you to keep reading, which leads to you finishing articles faster. There are also many tools available to help you organize your content. The home screen is for articles you haven't read yet, and you can archive them once you've finished reading them. By default, there is a folder for items you "liked," but you may create as many folders as you want to filter articles by topic. Instapaper has a few advantages over Pocket in terms of features. Like Pocket, you can highlight quotes in an article, but you can also add notes, something Pocket does not allow. You can also view all of your highlights and notes in one location rather than having to reopen each item. As a result, Instapaper is an excellent tool for reviewing your thoughts after you've finished reading. Instapaper also includes the ability to send articles to a Kindle eReader.
Best Safari extensions for Translation
16. Mate Translate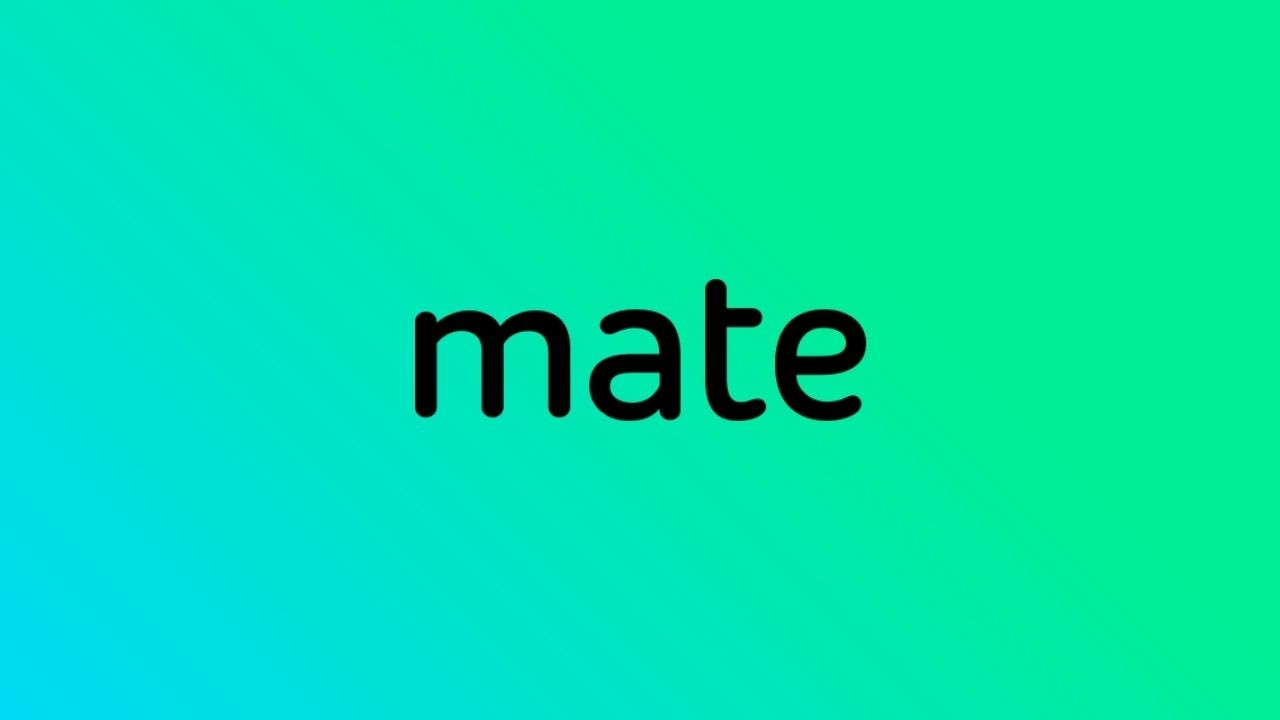 Mate's translation is fully integrated into iOS, with support for Safari, iMessage, Mail, PDFs, and more. It's built-in and feels totally at home with Apple's ecosystem. Mate makes it simple for you to complete webpage translations that are available in over 100 languages. Without having to translate the entire site, you can simply highlight sections of text on any web page and have them translated in a nice popup window. Mate's translation quality is excellent, even surpassing that of several well-known translation firms. Mate stands out because it places a strong emphasis on user experience, which means you'll never have trouble translating everything you need. Mate's attitude on user privacy is another essential feature. Mate never utilizes your data in ways you wouldn't expect: it's never tracked, collected, analyzed, or shared with third parties. This makes it one of the best web browser extensions for Safari when it comes to utility and privacy. 
Also read: Best iPhone Camera Accessories
17. Translate
It's annoying not to be able to comprehend multilingual web content in context when you come across it. Using the Microsoft or Google Translate functions, you may translate pages from any language to any other language. You can also use the toolbar button, contextual menu, or keyboard shortcut to access a variety of additional translation providers. You can also choose whether to translate pages automatically or manually, as well as set up a preferred service region, in the options.
Best Safari extensions for AdBlock
18. AdLock
The main goal of this top Safari extension is to get rid of bothersome ads when you're browsing the web or using other apps that may contain pop-ups or adware. And AdLock will work its magic to ensure that you never see them. However, AdLock is more than just an ad blocker; it also provides safe browsing, anti-tracking, malware, and spyware protection. In a world where privacy concerns are on the rise, having an extension like AdLock on your phone to keep things safe and secret could be a great idea. Furthermore, AdLock was created to help you boost the speed of your device. Because ads consume a lot of bandwidth, a page with a lot of adverts will slow down your browsing and streaming performance. However, with AdLock enabled, browsing becomes much faster. The software also includes a built-in firewall that can prohibit unauthorized internet access to certain programs. Each time you look at the extension's main screen, you'll be able to see how much data you've saved. 
You can also check out 1Blocker which offers similar services in a freemium format.
19. AdGuard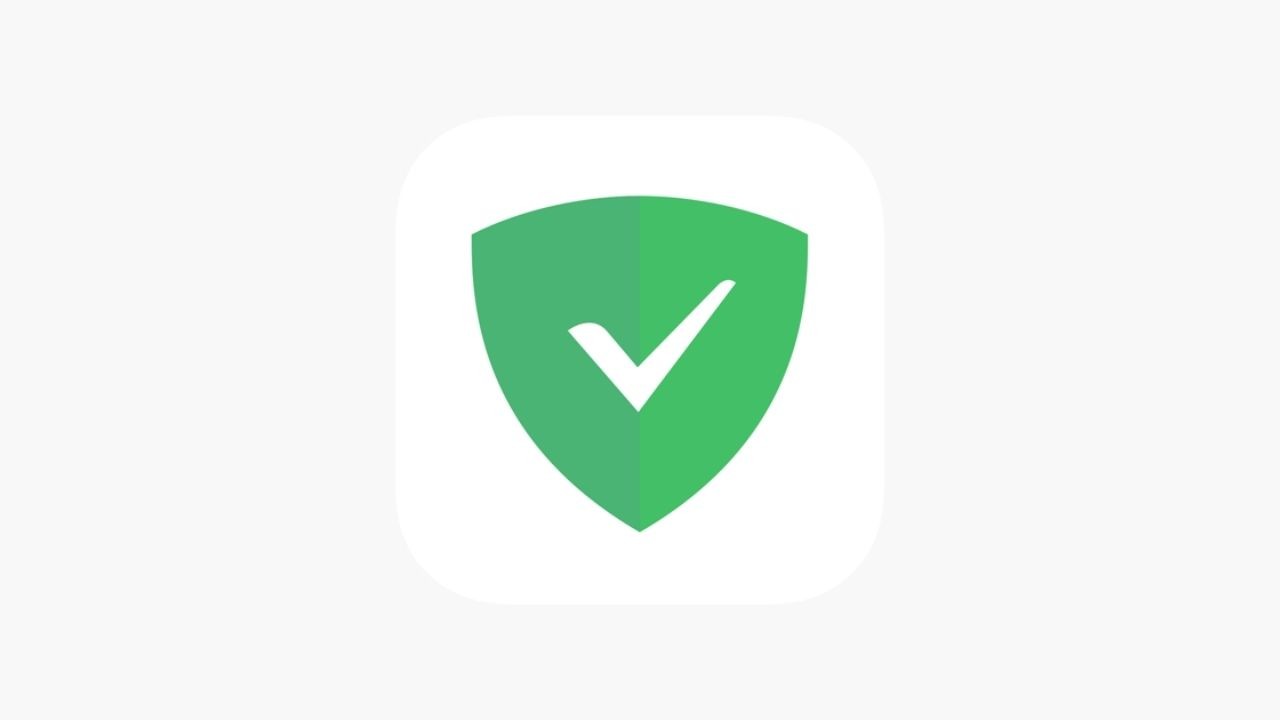 AdGuard is the second-best ad blocker for Safari on our list in terms of features. You can even prevent websites from acquiring your browser tracking information using this method. You can also stop revealing your tracking details online with its tracking protection filter. Any internet ad can be easily blocked. As a result, you'll be able to block advertisements on YouTube (or any other online streaming program), FaceBook, static page ads, social networking ads, and so on. You only need to install its lightweight Safari extension to take advantage of its ad-blocking features. It contains a feature called Element Blocking that allows you to filter any unwelcome or unwanted content from displaying on your screen. Another great feature that makes AdGuard one of the best Safari browser extensions for MacBook is the ability to block native ads and banner ads with a few clicks. 
20. Wipr 
Wipr is a simple ad blocker Safari extension for Mac that you should try if you want a simple ad blocker for Safari. By simply activating this lightweight blocker, you get a hassle-free browsing experience. Wipr keeps itself up to date to ensure that you don't see any unwanted adverts. Wipr, on the other hand, is recognized for its barebones simplicity, so you won't find any adjustable settings or whitelist options for the sites you wish to promote. And, unlike some other ad blockers that have caused controversy in the past, Wipr does not charge money to allow particular ads to appear. If you have any problems, Wipr has an active developer who is always accessible to help.
Also read: Best Gaming Accessories for iPhone to Bring Out the Gamer in You
21. AdBlock Pro
In this list, Adblock is one of the best ad blockers for Safari. This is a free program that has a lot of functions to keep you away from annoying web advertising. The top feature we loved about it was the ad blocking for web streaming providers. As a result, you may even disable adverts on YouTube and other streaming services using this method. You may quickly filter the advertising you want to allow in your favorite web pages using its settings, and you can even whitelist the sites where you want the ads to appear. By default, there are Acceptable Ads present. Adblock includes an optional "Acceptable Ads" feature that allows for the display of certain safe and non-intrusive advertisements. If you want to block all adverts, you may turn this off in the settings. There's also a preset filter, which can be resource-intensive to utilize (especially if you have a lot of tabs open). The other best thing about this extension is the customization options. You can easily customize your web browsing experience so that only ads you want are shown, or uncheck everything and block almost everything. Another feature of this best-in-class Safari extension for macOS is that AdBlock doesn't keep track of your browser history and never asks for your personal information.
22. Ka-Block!
Ka-Block! is an open-source content blocker for iOS that works as an extension in Safari. You'll find a quick and curated filter list with Ka-Block! that will remove almost all of the annoying ads you'll come across on the Internet. You don't have to worry about those pesky trackers because of Ka-Block! blocks them as well. Ka-Block! is a free and constantly updated content blocker that is fast and lightweight.
23. Ghostery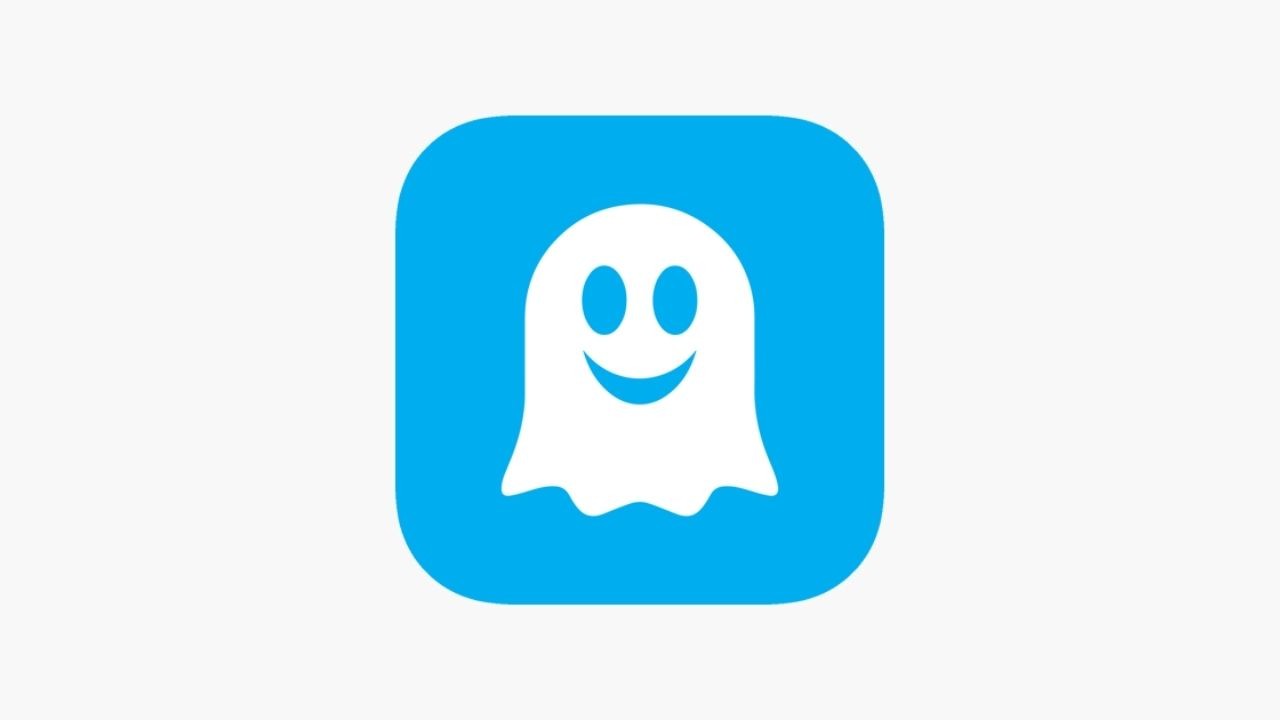 Ghostery is the best Safari ad blocker extension for blocking web trackers and cookies that collect information from websites (cache history), giving you the privacy you desire at all times. It explicitly disables the site's analytics programs and prevents video advertising from starting automatically. Ghostery prevents pop-ups and banner advertising from appearing in any online content. Ghostery is a browser extension that filters internet advertisements, adult invasive material, and site analytics trackers. This is also Safari's extremely adjustable ad blocker. You can even disable trackers for social widgets. Furthermore, Ghostery will not capture any of your browser history or personal data (unlike other ad blockers) to reinforce their products and improve their service, which is commendable. Ghostery dissects every page you view, providing precise information on the trackers and advertisements used by that particular site.
Best Safari extensions for Shopping
24. Honey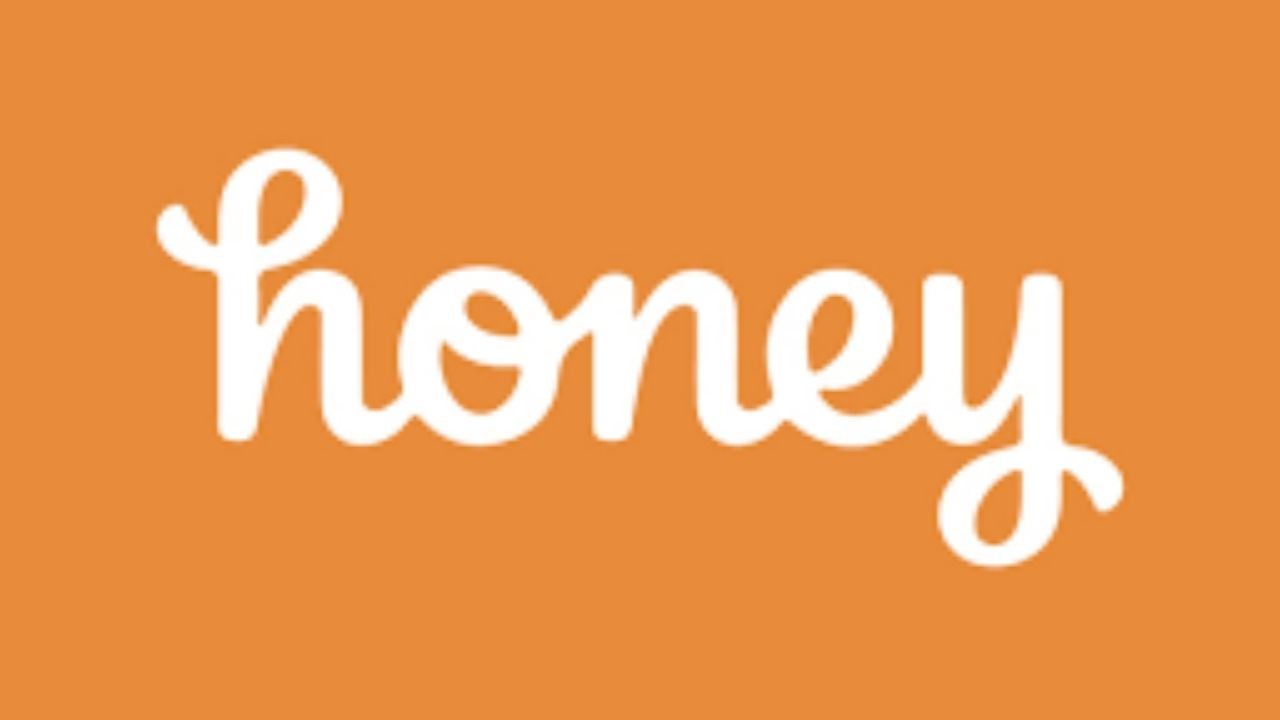 If you shop online then Honey is hands down the best Safari browser extension for macOS and that too with a lot of useful features. It doesn't surprise us that this is one of the most well-known Safari extensions for shopping. The quantity of deals for the site you're viewing is indicated on the toolbar button. Alternatively, Honey also allows you to click the icon to see a list of online stores offering some of the finest deals. The best part about using Honey is that you will never have to look for coupon codes yourself, Honey automatically does that for you and if it finds any functional coupon codes, it will directly apply the best one to your cart automatically, saving you tons of time and money. Neat, right?
Moreover, Honey Gold can also be earned by making purchases at participating stores and referring friends where you can exchange your Gold for a gift card to a favorite store. To be notified of price drops, add products to your Droplist. Click the Save button on the website when you see a product on a purchasing site. Then fill in the product's features, such as color, size, and other characteristics. Choose the number of days Honey will keep an eye on you, the percentage of savings you require, and then click the Add to Droplist button. Sounds like a steal deal, right? Head over to safari and get this extension right now!

Also read: Best Apps For iPhone 12 Series in 2023
25. Rakuten Cash Back
Rakuten Cash Back is another one of the best extensions for Safari that you need to check out.  If you want to get cash back for shopping at your favorite stores then this is for you. You'll not only save money on purchases, but you'll also save money upfront with coupons and discounts. To use this simple extension, click the Rakuten button in your toolbar to browse discounts. When you click on an offer, you'll be led directly to the online retailer where you can redeem your discounts. Earn even more by referring friends. For each person you introduce to Rakuten, you'll receive $25 and your friend will receive $10! Look for Double-Cash Back deals from retailers such as Gap, Belk, Adidas, shopDisney, and more. If you're seeking a certain retailer's discounts, use the Search box right in the browser extension. To see whether there are any excellent bargains, go to any online retailer and then click the Rakuten button in the toolbar. Getting cashback for purchases you make regularly is fantastic if you're a frequent internet shopper. On its website, Rakuten also offers in-store discounts and daily promotions to make sure that you're truly saving up on your shopping purchases!
Download Rakuten Cash Back here
26. Price.com
Price.com is one of the best free extensions you could get for Safari (macOS) right now. Please note that Price.com is not the same as Honey or Rakuten as a Safari shopping extension. Since Price.com works for you, there is no toolbar button or anything else you need to do to use it. You can use this tool to see if there are any better discounts on the product you're looking at. Price.com will display a large red button at the top of the screen if there are any. You can easily create price alerts, check the price history, and look for similar products and promotions. Price.com has a lot of discounts and coupons to go through, as well as price comparisons, a universal product search, and more. After you've installed Price.com, you can simply sit back and see if the thing you're looking at has a lower price. Then you can save a buck or more while knowing you're getting the greatest deal on all your purchases!

27. PriceBlink
PriceBlink monitors prices for you so you don't have to. When you shop on Amazon or eBay, PriceBlink displays the item's price elsewhere as soon as you add it to your cart. You can tell right away if Amazon is indeed the best deal or if there's a better deal available elsewhere. If a better option is available, click the site, and PriceBlink will open the alternate option in a new tab. Over time, this simple extension could save you a lot of money, time, and energy.
Also read: Top 6 iPad Drawing Apps that work with Apple Pencil Support
Best Safari extensions for Developers
28. Fonts Ninja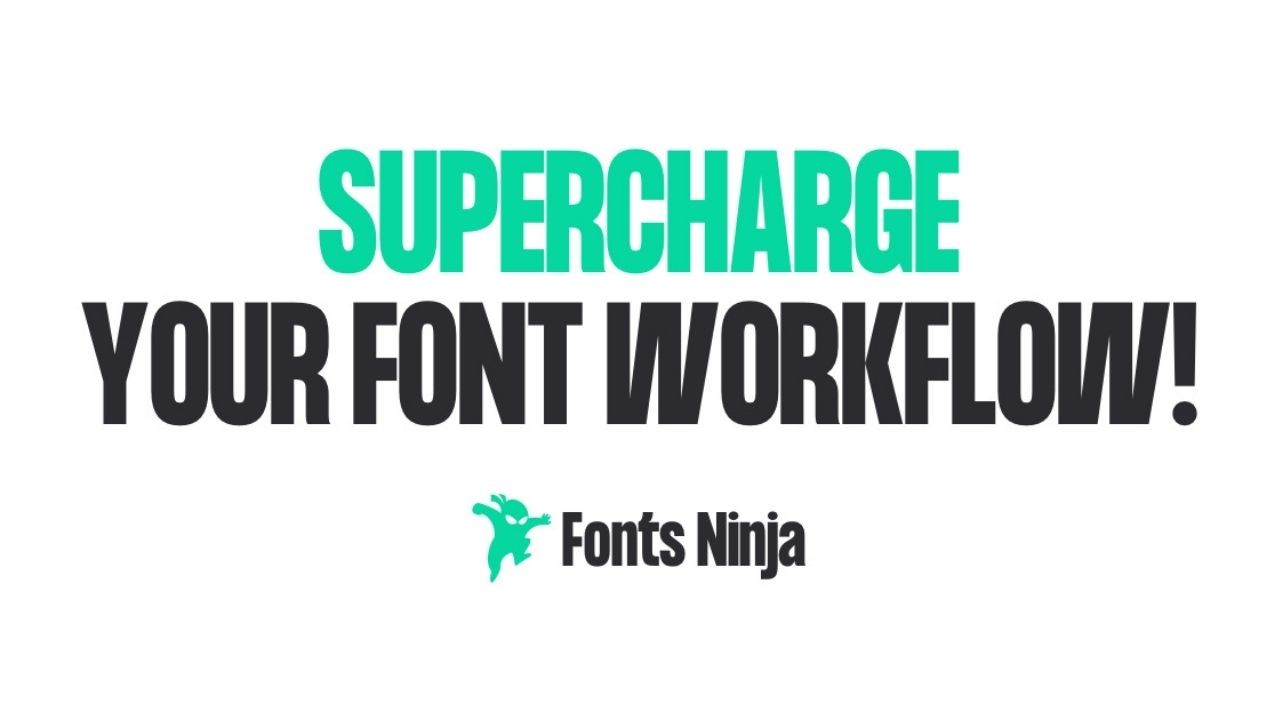 Fonts Ninja is a free Safari extension that assists you in determining and experimenting with fonts. With only a few clicks, you may investigate, try, buy, and bookmark any typeface on any website. Simply hover over a typeface after it has been installed to see the font name, size, line spacing, line height, and color of the letters. Then, without leaving the website you're on, you can click to try a typeface. Fonts Ninja can also provide the price and purchase links for over 30,000 typefaces. This means that the next time you're intrigued by a font, you won't have to run a thousand searches on it, you can simply use Fonts Ninja!
29. Everhour Time Tracker
Everhour Time Tracker records how much time you spend using project management software. It's a fantastic extension for designers and developers (and freelancers) to track how much time they spend on specific tasks. The time tracking tool can be used to connect to invoicing and payroll systems. The major benefit is that it integrates with a wide range of programs, including popular project management tools like Asana, Trello, Basecamp, and JIRA, which in our eyes, makes it a very holistic and one of the best extensions for Safari in macOS.
Download Everhour Time Tracker here
Also read: Best AI Apps for iPhone You Can Download Now (Free & Paid)
30. Rebrandly
As a web developer, links are extremely important and if your web links are lengthy and inconvenient, you can use your custom domain or 3rd party tools to generate and share shorter links using the Rebrandly extension on Safari. There is so much you can do with this extension. You may brand links to make them easier to recall for consumers Furthermore because you are using your domain rather than a third party, this solution aids in brand visibility. Quite possibly, the biggest advantage of using Rebrandly is its promptness. You can share branded links directly from your favorite tools, apps, and pages with Rebrandly. This means that you don't need to spend your time shortening links by going to a third-party app, Rebrandly already does that for you, instantly within seconds. This will also increase user trust in your links because they will not contain any strange material and will be optimized for search. The plugin is simple to use and will save you time in the long run. You won't have to replace old, clumsy links, which can harm existing links and the best part is that you can also share these links directly on social networking platforms.
31. SEOquake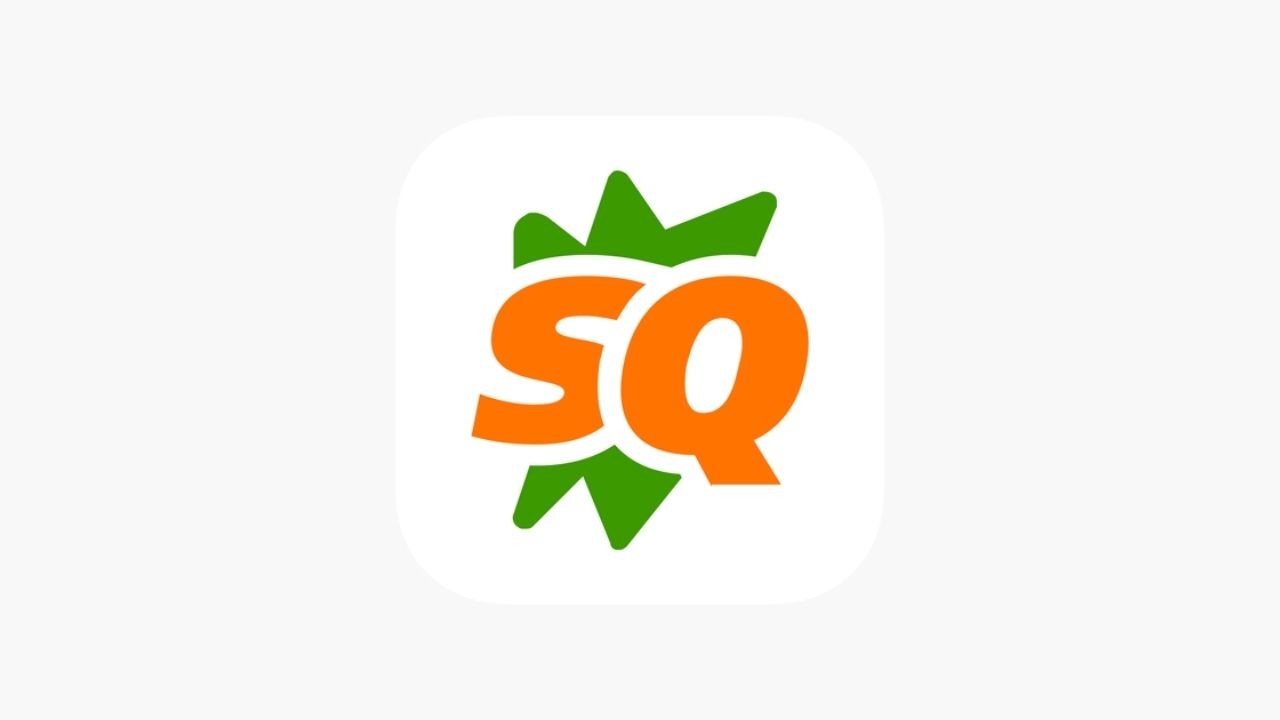 When it comes to SEO, there's no better Safari extensions for Mac users than the SEOquake. In essence, SEOquake allows you to instantly check your search engine optimization stats and page rankings. You can perform an SEO audit, examine internal and external links, compare domains and URLs (in real-time), and export your findings. While delivering a quick and simple SEO assessment of your or any website, the user-friendly Safari extension works quickly and does not put a lot of strain on your system. While you're browsing, the included toolbar displays SEO information for other websites so you can compare it to your own. A keyword analysis is another significant feature of the program, which allows you to visualize all of the terms utilized in a certain webpage or article. This Safari extension for Mac is used by many SEOs & developers across the world for its simple user interface and most importantly, its diverse uses and features.
That's all for now in this roundup of the best Safari extensions for macOS you can download in 2023. If you want to make the most out of Safari on your iPhone and iPad, make sure to check our roundup of the best Safari extensions for iOS 15 and iPadOS 15.
Banner image source: Unsplash