Samsung officially announced the Galaxy Z Fold 4 5G at the August Unpacked event held on 10th August. The last year's foldable beast is the successor of the previous year's Galaxy Z Fold 3 which set record sales as soon as it launched. The tech giant also unveiled the cute foldable flagship, the Galaxy Z Flip 4, alongside the chunky Z Fold 4 at the event. The Galaxy Z Fold 4 houses a massive 7.6" Dynamic AMOLED 2X interior display and a 6.2" Dynamic AMOLED 2X screen as a cover display. It packs the latest Snapdragon 8 Gen+ 1 chipset for unmatched performance. Talking of upgrades, the 4th generation Samsung foldable saw a massive camera boost over its predecessor. However, Samsung stick with the 4400 mAh battery and 25W fast charging that we saw in the last year's Galaxy Z Fold 3.
If you are upgrading to Galaxy Z Fold 4, and still have the charger you used with Galaxy Z fold 3, you might not need to spend unless you are looking for a brand new charger. As we know
Samsung stopped shipping in-the-box chargers, right after Apple made the move justifying it with a decision to contribute to a sustainable environment. Since you are here we're assuming that you're looking for the right charger for Galaxy Z Fold 4. Remember, the quality of the Galaxy Z Fold 4 charger is directly proportional to its future battery health, therefore, it is vital to choose the right one. And, we are here to help. 
In this roundup, we have covered some of the best fast chargers for Galaxy Z Fold 4 that you can buy to efficiently charge the Samsung foldable flagship in 2023.
Since the Galaxy Z Fold 4 falls under the category of PPS-certified device, it is recommended to use a PPS charger to experience super-fast charging. For those unaware, Programmable Power Supply (PPS) is a standard that refers to the advanced charging technology for all USB-C devices. In layman's terms, this technology delivers maximum power output based on the device's charging status by modifying voltage and current in real-time.
Apart from charging the compatible smartphones, all the chargers included in our list are fully compatible with almost every brand that ships USB-C and USB-A devices/gadgets. Furthermore, since most consumer electronics are going USB-C so these chargers will come in handy more often.
Without wasting further time, let's jump right into the list of best chargers for Galaxy Z Fold 4 in 2023. 
Note: We update our article from time to time to cover the latest products available in the market.
Top Chargers to buy for Samsung Galaxy Z Fold 4 5G
1. Anker Power Port III 25W Charger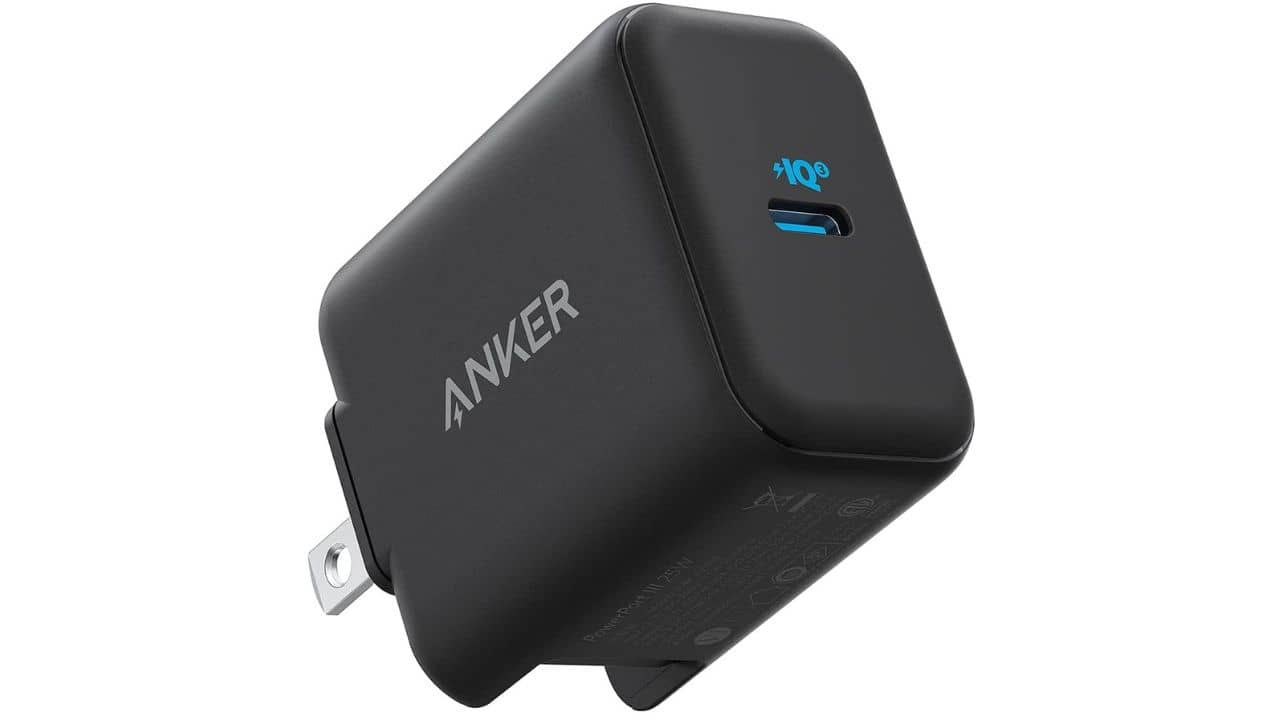 The Anker Power Port III is hands down the best single port USB-C charger at this point. If you often scramble out of your door with a low battery message on your phone, we're quite sure you know the importance of fast charging. With this 25W Galaxy Z Fold 4 super fast charger, you can easily fast charge your Fold 4 at your office. Thanks to the lightweight and pocket-friendly design, this fast USB-C charger can be stored in a limited space such as your pant pockets while you are on the go. The foldable plug design makes it even fit in your pocket preventing the prongs poking you from inside the pants. 
Since this fast charger comes with 25W power output, you can see Galaxy S21 series, iPhone 13 series, Galaxy Flip 4, and other Android devices getting more than 50% charge in mere 30 minutes or so. Like the official 25W Samsung USB-C charger, this one is also compatible with a range of devices, enabling the
USB-C everything movement. Generally, you don't see brands offering post-purchase support for more than a year, but with Anker's impeccable 18-month warranty, you're covered for a longer duration. Despite all the pros, the price tag isn't justifiable compared to Samsung's official 25W charger. You can get it at a much lesser price on online shopping platforms like Amazon. Even though it is a bit expensive, we recommend that you should go with this fast charger for your Galaxy Z Fold 4. All thanks to Anker's 18-month warranty and customer support. 
Reasons to buy:
Best USB-C charger brand globally 

Universal USB-C compatibility

18-months post-purchase warranty

Foldable prongs make it pocket-friendly
Reasons to avoid: 
Slightly expensive as compared to the 25W official Samsung charger
Also read: 10 Best Fast Chargers for Galaxy Flip 4
2. Belkin 30W USB-PD GaN Charger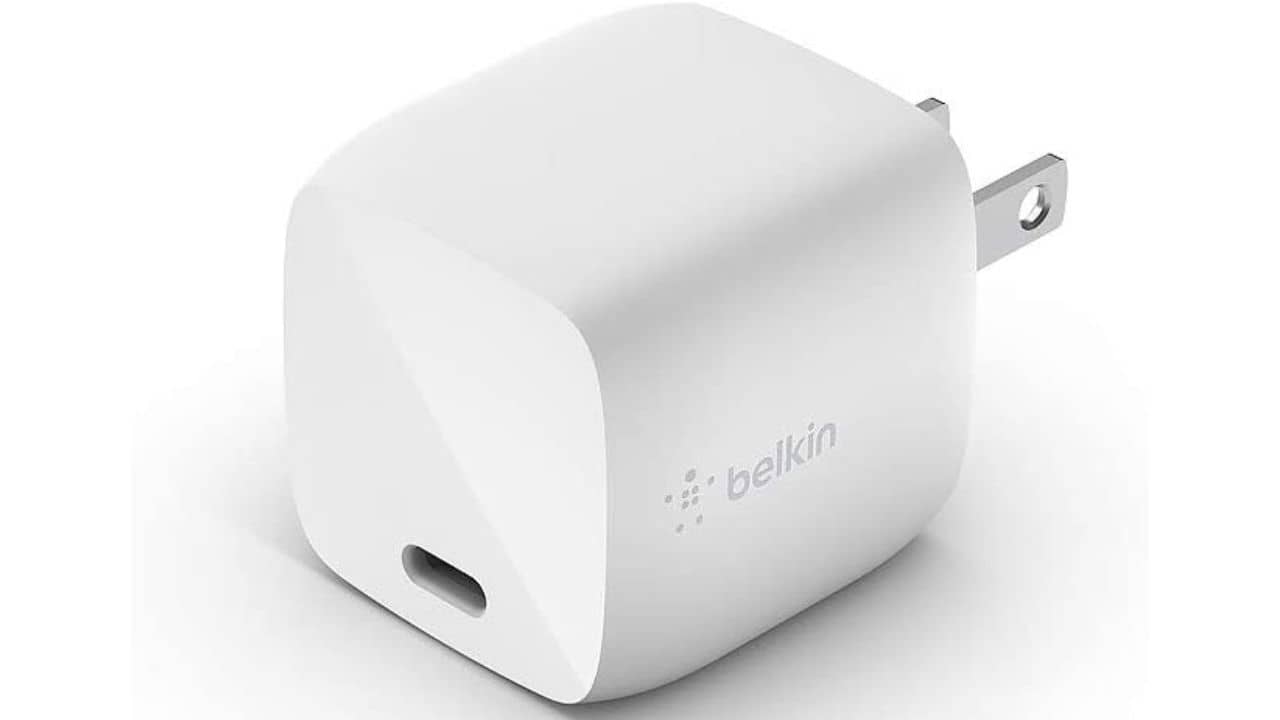 Next in our list of best chargers for Samsung Z Fold 4, we have the 30W power adapter from Belkin. The name Belkin must be familiar to you, especially if you or your family member own Apple devices. Belkin has been at the forefront of the charging accessory brand for years now, all credit to the uncompromising quality and amazing after-sales service. Talking of the chargers, this 30W PD GaN charger is one of its premium offerings for the Galaxy Z Fold 4, Pixel 6 Pro, iPhone 13, and other USB-C devices. You can use the standalone USB-C port of this Galaxy Z Fold 4 fast PD charger to re-energize your device at a maximum speed of 30 Watts. 
What charging your device would be like with the Belkin 30W power adapter? The premium accessory brand claims that this power brick can charge an iPhone 8 or higher model up to 50% in 30 minutes, while the Pixel devices would take around 37 minutes for a similar amount of power. Therefore, you can expect this Galaxy Z Fold 4 type-C charger to deliver a similar charging speed to the flagship foldable. If portability is a corner for you then this charger is a must-buy for you. The tiny squared-shaped design and foldable prongs make it one of the best compact chargers for Galaxy Z Fold 4 owners who are avid travelers. Plus, the compact design ensures that the adjacent sockets of the power outlet are not blocked, making it suitable for office desk use or work from home setup. Having all said, what bothered us is the price tag of this fast charger which is way more than that of the official Samsung charger or other third-party options.
Reasons to buy:
Brand assurance

Foldable plugs and ultra-compact design

GaN technology ensures maximum charging efficiency by preventing overheating. 
Reasons to avoid:
Relatively expensive than alternative options available
If you are among those unfortunate users with a blocked power outlet right behind the bed or couch, the flat design 30W power adapter can be handy for you. The flat design ensures that you can plug the power adapter into the power outlet without needing much space.
Also read: Top Microsoft Outlook Alternatives to download for Android
3. Anker GaN Prime 747 Multiport Charger for Galaxy Z Fold 4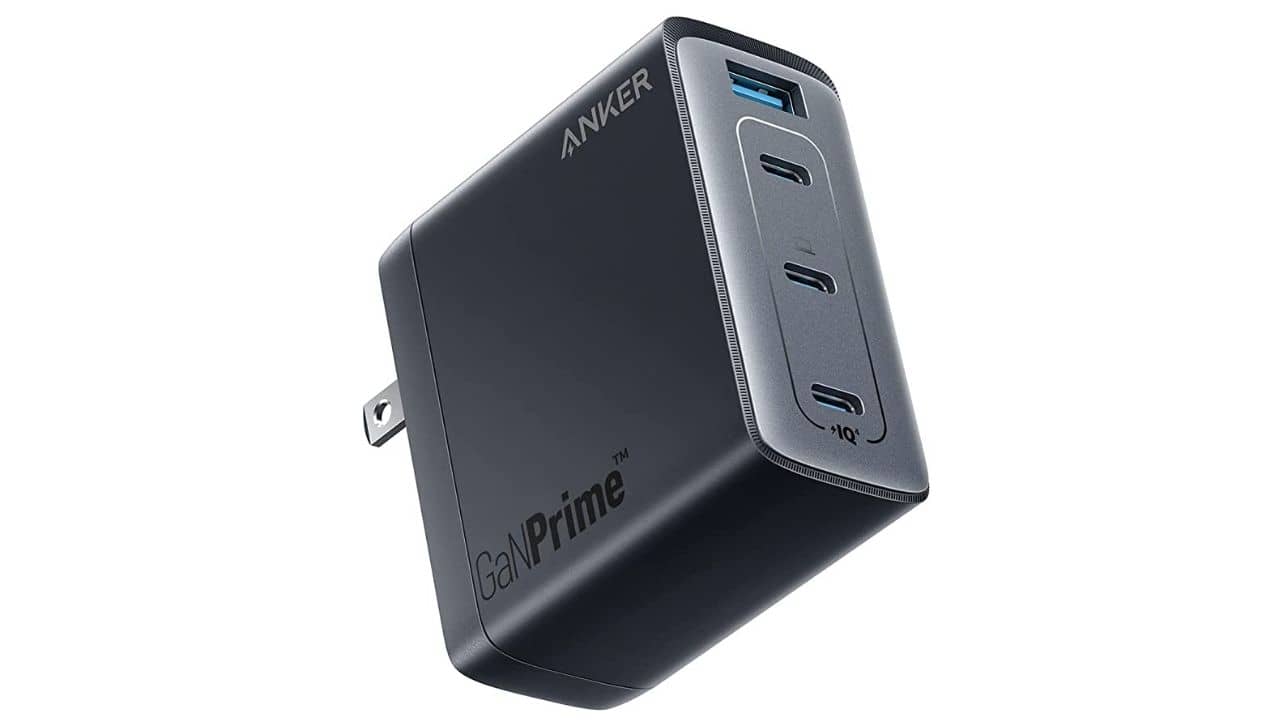 Last year, Anker launched a new range of next-gen GaN Prime chargers. Among them, the GaN Prime 747 is the real deal with a whooping 150-Watt power output. Therefore, if you work around multiple USB-A and USB-C gadgets like a laptop, a tablet, a smartwatch & more, this multiport Galaxy Z Fold 4 charger can come to your rescue. As far as looks are concerned, this fast charging station flaunts a rectangular design complemented with a textured pattern around the edges for better grip. Besides, the foldable prongs attached to this type-C charger make it pocket-friends and can be handy for travelers who carry multiple devices. Talking of compactness, this fast PPS charger for Samsung Z Fold 4 is almost 38% smaller if compared with 140W Apple brick. Plus,  it houses four different ports (1 x USB-A port, 3 x USB-C port) which allows you to connect and charge four devices at one go. The quadruple-port design lets you charge your smartphones, tablets, and even laptops at their top charging speed. Let's not forget that Anker has included a dedicated port for charging your laptops like the 2023 MacBook Pro, Microsoft Surface laptops, and more. 
What's more? This multiport Galaxy Z Fold 4 charger comes with Dynamic Power Distribution technology which ensures that the device with the lowest battery gets the most power. On top of that, the Active Shield 2.0 technology helps monitor the real-time temperature throughout the charging cycle. It can be useful to keep your device safe and secure from overheating, overcurrent, short-circuit, and more. Lastly, this fast charger for Galaxy Z Fold 4 is backed by a 24-month post-sales warranty. 
In short, it is one of the top multiport chargers that you can gift to your dad who carries multiple accessories while on a business trip. 
Reasons to buy:
24-month post-purchase warranty

Travel-friendly design

ActiveShield 2.0 technology for continuous temperature monitoring 

Allows charging four different devices at once

Dynamic Power Distribution technology revives the device with the lowest battery much faster
Reasons to avoid:
Lacks an LED charging indicator

Expensive than most of the chargers we have covered in the past
4. Samsung 25W USB-C Charger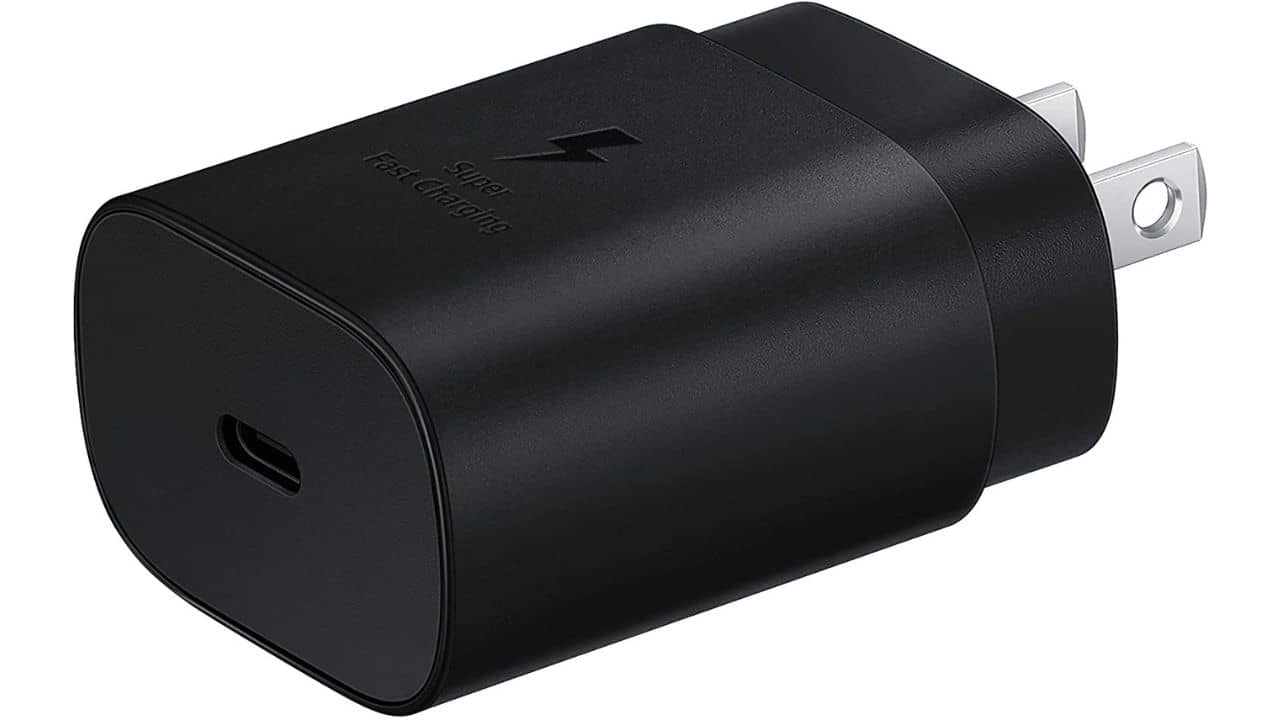 If you are a Samsung loyalist and looking for a fast charger to juice up the Galaxy Z Fold 4, the official 25W charger should do the trick for you. Since the foldable beast comes with fast charging proprietary, you can use this super fast USB-C charger for Z Fold 4 to revive your phone in no time. It maintains a minimalist profile similar to that of the official 30W Google charger, ensuring that it doesn't require much space while you're traveling. Talking of power, the official Galaxy Z Fold 4 fast charger delivers up to 3 Amps of power – which ensures faster charging in comparison to the regular 1 Amps chargers available. What's best about this fast USB-C charger is that it is compatible with almost every USB-C-powered device. So, next time your colleague asks your power adapter to charge their iPhone, you can pass it to them. This fast type-C charger for Galaxy Z Fold 4 is accompanied by a Quick Start guide and a one-year post-purchase warranty in the box. Though the post-purchase service duration is lesser than that of Anker (that is 18 months). Plus, we also can't deny the fact that it lacks foldable prongs, which if it had, would have been an unbeatable charger for the Galaxy Z Fold 4. Even though this fast USB-C charger has a few shortcomings, you can still vouch for it without any second thoughts. 
Reasons to buy:
Brand assurance

Durable and long-lasting

Compatible with almost all USB-C-enabled devices

Super fast charging (PPS Support)
Reasons to avoid:
Post-purchase warranty is lesser than that of similar third-party alternatives like Anker

The competition offers smaller and more efficient chargers 
5. Anker 735 GaNPrime 3-Port 65W Charger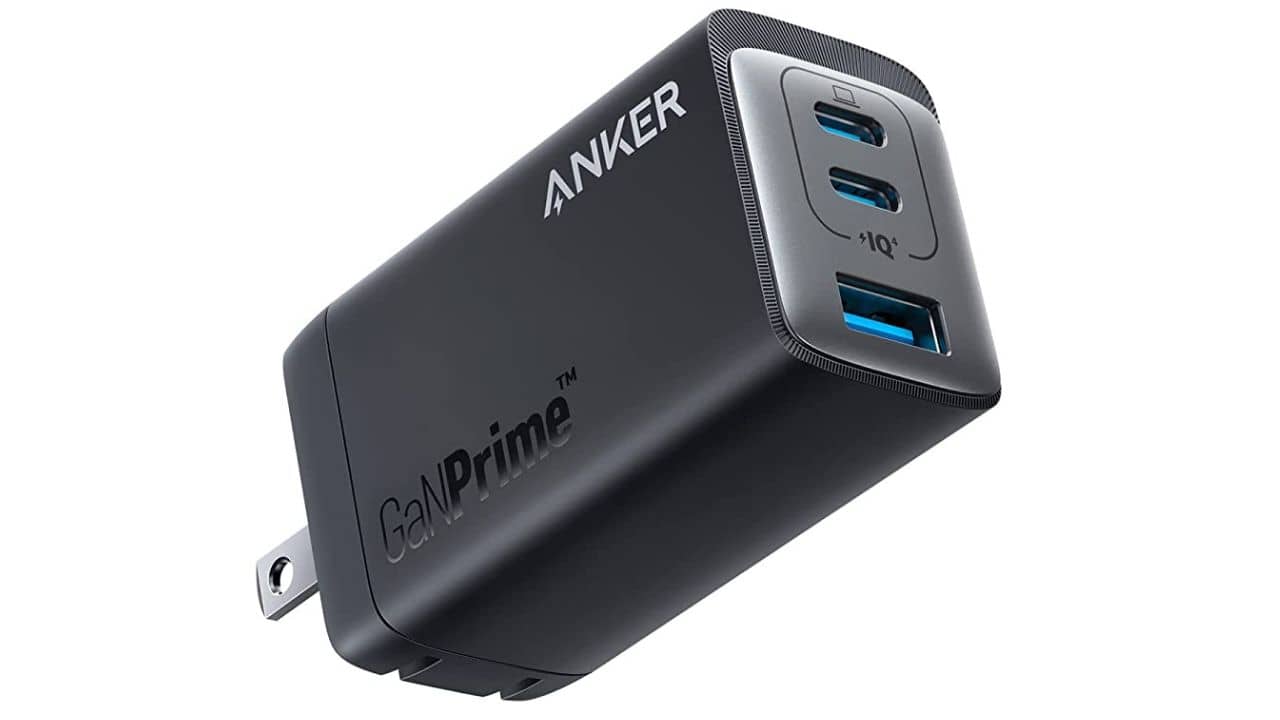 Buying a next-gen phone and still using an old charger? Now, that's a CHARGEABLE crime! All jokes aside, if you own different USB-C and USB-A devices alongside the Samsung Galaxy Z Fold 4, the Anker 735 GaNPrime is the right charger for you. The charger itself comes in a rectangular shape, topped with textured corners for better grip. Plus, the foldable prongs make it easier for travelers or globetrotters to carry this fast Galaxy Z Fold 4 charger in their pockets everywhere. In comparison, this foldable fast PPS charger for Galaxy Z Fold 4 is 50% smaller than the MacBook Pro's 67W Power Brick. Not only its foldable design but also the inclusion of three different ports and charging efficiency makes it stand out above the Spigen ArcStation. The triple-port design is handy for users who carry a lot of gear – say a different work phone, tablet, notebook, power bank, and earbuds.
Thanks to the Dynamic Power Distribution, the device with the lowest battery gets the maximum power to charge it faster than other connected devices. Plus, the ActiveShield 2.0 technology incorporated in this fast charger for Galaxy Z Fold 4 intelligently monitors the temperature to ensure the safety of connected devices. In addition, you will get a 24-month after-sales warranty with this Galaxy Z Fold 4 charger. Honestly speaking, there's nothing wrong except the omission of a soft LED charging indicator. Imagine searching your power outlet in low light – quite a task, right? In short, the Anker 735 65W fast charger for Galaxy Z Fold 4 is a superb option for those who juggle different devices daily. However, Anker could have possibly sliced the price a bit, though. Make sure to look out for that
Reasons to buy:
24-month warranty

Triple-port design enables you to charge three different devices simultaneously.

ActiveShield 2.0 technology ensures temperature control by continuously monitoring it.

Dynamic Power Distribution prioritizes maximum charging for the device with the lowest battery levels

Inclusion of foldable prongs and textured corners for a decent grip
Reasons to avoid:
There's no LED charging indicator available in this charger.  
For those eyeing a charging station that can charge a maximum of four devices, we recommend checking out the newly launched Anker 747 USB-C PD charging station. This fast charging station sports a power output of 150W and a total of four USB ports (3 x USB-C ports and 1 x USB-A port). It can singlehandedly charge your MacBook Pro, Galaxy Z Fold 4, a Galaxy Tab S8 Ultra, and music accessories, all at once.
Also read: Best Accessories for Galaxy Z Fold 4 5G to buy right now
6. UGREEN AceCube 30W USB-C Power Adapter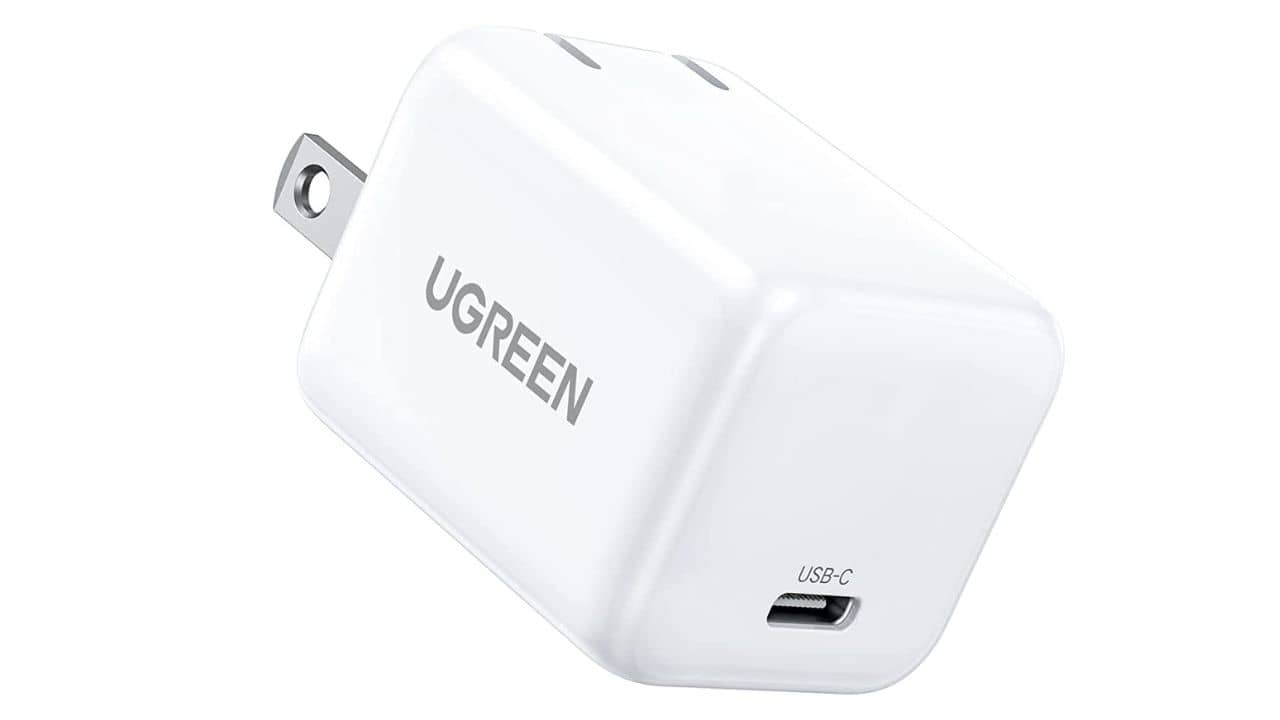 Like most of the known charging accessories brands, UGREEN also offers excellent Galaxy Z Fold 4 chargers at a reasonable price. And, this one-port PD charger is one of the many. It comes in a tiny size and is equipped with foldable prongs, making it a brilliant Galaxy Z Fold 4 fast charger for traveling or carrying it around in a backpack. The standalone USB-C port delivers a maximum of 30 watts of power to juice up your Galaxy smartphone. UGREEN suggests that this power delivery charger offers super fast charging on PPS-certified phones. Since the Galaxy Z Fold 4 is one of the many PPS-certified phones, this fast charger should do the trick for you. The universal compatibility of this fast Z Fold 4 charger enables you to charge various smartphones, tablets, and laptops without any charging problems. 
Further, this fast PD charger is backed by an intelligent GaN chip that ensures comprehensive protection for the connected devices against any mishap. It would have been amazing if UGREEN shipped these chargers with a charging cable. Well, that's not on our hands, but what matters is that it offers brilliant charging on the Galaxy Z Fold 4 and other devices. So, it is recommended that you add this Z Fold 4 charger to your cart, maybe.    
Reasons to buy:
Foldable prongs available 

Affordable than other alternatives with similar features

12-month warranty and 30-day full refund policy

Fast charging on Galaxy Z Fold 4
Reasons to avoid:
Doesn't come with a charging cable
For avid gamers: Best Car Racing Games for Android
7. Spigen 40W Dual-USB-C GaN Charger
 
You might know Spigen for its cases and screen protectors, but since the launch of GaN chargers, Spigen is competing with top players in the same segment. This Galaxy Z Fold 4 fast charger from Spigen comes in an ultra-compact design, when compared with Apple's 20W charger, it is almost half in size. Please don't be fooled by the size, it still is pocket-size dynamite. This dual USB-C fast charger for Galaxy Z Fold 4 comes with a maximum power output of 40W. However, the power gets divided in half, 20W each, when both ports are occupied. You can use charge your work iPhone or Samsung Galaxy tablet alongside the Samsung Z Fold 4. For your reference, it can charge an iPhone up to 50% or even more in half an hour. 
You might wonder what goes inside that makes it so fast. The answer is the Gallium Nitride (GaN) technology, unlike the Silicon chipset, Spigen and other leading brands use a different chipset that ensures the ArcStation operates with maximum efficiency without generating a lot of heat. Keeping all that aside, it beats the Anker Power Port III dual port charger with its after-sales warranty, which is 24 months (more than Anker's standard 18-month warranty). The LED charging indicator placed right below the charging ports is the cherry on the cake. You can easily spot the charger to plug it off right before you start binge-watching Stranger Things on Netflix or the House of Dragons on HBO Max. Overall, it is a perfect fast charger for Galaxy Z Fold 4 and a USB-C accessory that is available for a reasonable price tag. 
Reasons to buy:
24-months warranty

Foldable prongs make the charger pocket-friendly

Compact size 

GaN Technology ensures higher charging efficiency by preventing the overheating issue.

LED charging indicator 
Reasons to avoid: 
If you are looking for a dual-port PPS charger to fast charge the Galaxy Z Flip 4, we recommend checking out the Spigen GaN 352 35W dock from Spigen. It is compact in size and offers the best possible charging experience than the 40W non-PPS dual USB-C charger mentioned above. 
8. VELOGK Type-C Fast Charger Kit (Includes Car Charger)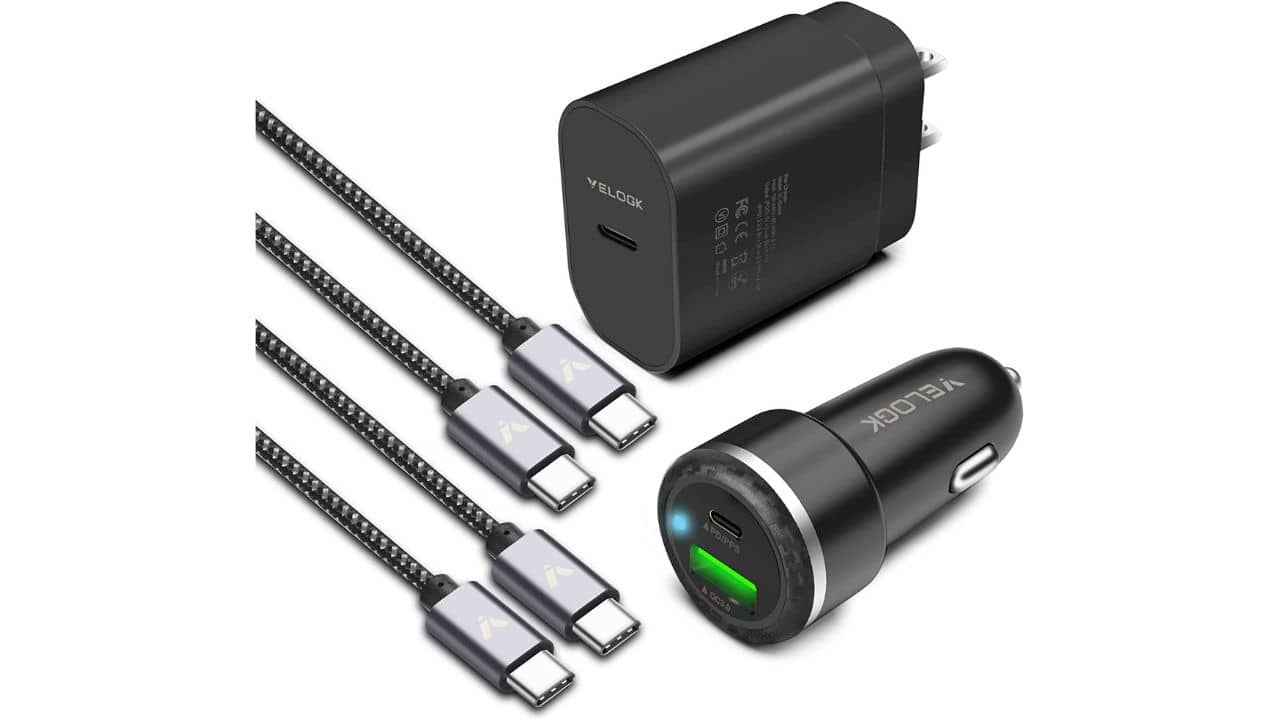 If you are an avid traveler and looking for a charger kit that covers your traveling and homestay needs, this one is perfect for you. The fast charger kit from VELOGK includes a dual-port USB car charger, a 25W power adapter, and a pair of type-C to type-C Nylon-braided cables. This fast type-C charger for Galaxy Z Fold 4 comes utilizes the adaptive fast charging PPS technology to deliver super-fast charging on compatible devices. For your reference, it can fully charge the Galaxy S21 Ultra in an hour and 10 minutes. Taking this into consideration, the Galaxy Z Fold 4 should be charged completely at a similar time if you use the right charging cable. It is widely compatible with smartphones across different products such as iPhone 13 series, Google Pixel, etc. 
This Galaxy Z Fold 4 charger kit also includes a 45W dual-port fast car charger. You can use the two different ports (1 x PD/PPS USB-C port and 1 x QC3.0 USB-A port) to revive a couple of devices when you are on a road trip with your friends. The 25W PD/PPS port can be used to charge the Galaxy Z Fold 4, Z Flip 4, or an iPhone (with a suitable cable). Whereas, the single USB-A port can be used to charge an additional device such as your earbuds, tablet, or any kind of USB device. The two Nylon braided cable shipped in this charger ensures durability and ensures flawless charging as well as respectable data transmission speeds of 480Mbps. What's best is that it is backed by a 12-month after-sales warranty. In short, it is the best value-for-money charger kit for Galaxy Z Fold 4 owners and is among the best tech gifts for your globetrotter friends.  
Reasons to buy:
Super-affordable charging kit

Car charger included

Comes with Two type-C to type-C Nylon braided cable 

12-month warranty

Super-fast charging support
Reasons to avoid:
Also read: Top 25 Android Secret Security Codes
9. KOVOL Sprint 25W Super Fast Charger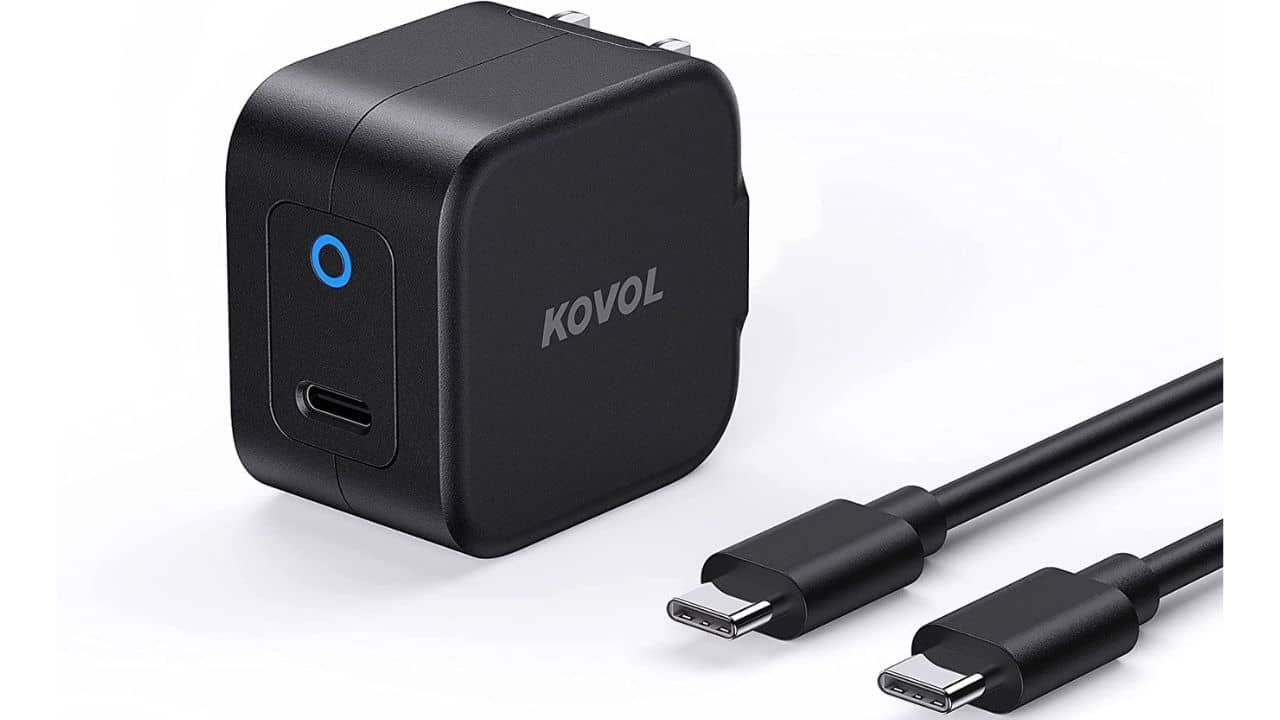 Next, we have on our list is this budget-friendly charger for Galaxy Z Fold 4 from KOVOL. This fast USB-C charger delivers 25W power out to the compatible devices making sure that they are charging to their maximum possible speed. It is a universally compatible charger, meaning you can charge any USB-C device using the right charging cable without any hassle. 
Another important thing to note is that this USB-C charger for Galaxy Z Fold 4 comes with a 5 feet long charging cable, which is rare to see with a charging cable these days. Besides the charger, the charging cable also makes your life more convenient as you can use it from the back seat of the car, even when it is charging. Also, the length can be handy to access notifications on your phone from the couch or bed placed far from a power outlet in your room. Please remember you can also use the charging cable to sync and transfer data at a reasonably good speed. 
When we talk about Galaxy Z Fold 4 Type-C chargers, device safety is equally important. That's why KOVOL has incorporated an exclusive MultiProtect safety system to make sure that the connected device and the charger itself, are protected from short-circuit, overcurrent, overheating, overcharging, etc. That's not all, there are foldable prongs and a soft LED indicator on this charger as well. If you thought these are enough on a $19 charger, what would you say 24-month after-sales warranty and full refund policy that comes along with it? 
Reasons to buy:
Budget-friendly

24-month warranty and full refund policy

Includes 5 feet type-C to type-C cable

MultiProtect safety system prevents any mishap to the connected device and charger
Reasons to avoid:
Also read: How to fix common problems on Samsung Galaxy Z Fold 3 5G
10. Samsung Super Fast 25W Portable Charger (A Versatile option)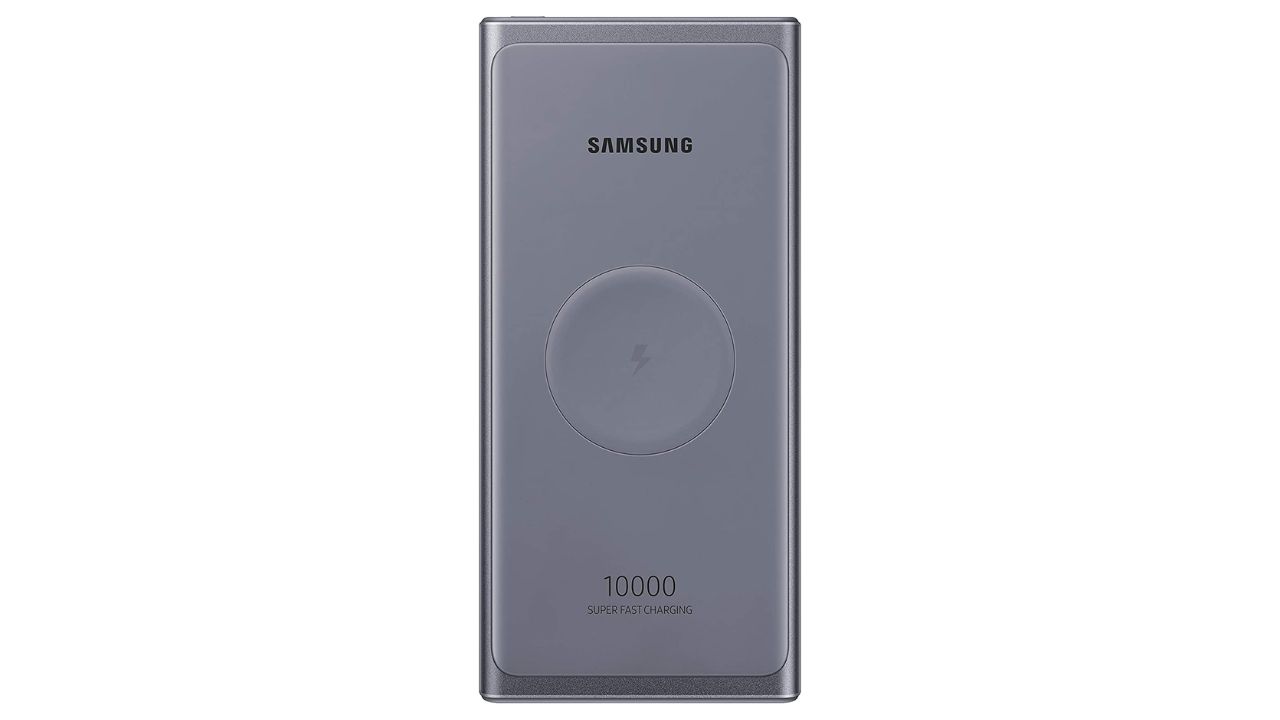 Need the best Z Fold 4 charger that gives you the freedom to power up your phone anytime and anywhere? The Samsung Super Fast 25W Portable Charger is all you need. If you often spend your day outdoors or your everyday work routine involves a lot of travel, you would definitely understand the need for a power bank. And, if it supports fast and wireless charging too, what else you could ask for? Right!
The Samsung 25W Portable Charger for Galaxy Fold 4 offers wired as well as wireless charging. It has a 10,000mAh battery capacity which is enough to revive your phone twice and will still have some juice for other devices. The USB-C port can quickly refuel your phone at up to 25W. Additionally, if you want to go wireless, just place your phone at the center of the charger and it will instantly start charging your Qi phones at up to 7.5W.
That's not all. You can also charge your Galaxy Buds+ or Samsung Smartwatch wirelessly while reviving your Fold 4 via the USB-C port. So you see, you can use this versatile Fold 4 charger for all your everyday essentials. Moreover, this Samsung charger works well for
iPhones as well as Pixel phones. It means if you're one of those smartphone lovers who often keep an Android phone as well as an iPhone, this power bank is going to be your best friend. 
Reasons to buy:
Super-fast charging support

Can power up three devices simultaneously (two via USB-C port and one wirelessly)

Works well with Galaxy Buds and Watch

Compatible with iPhones as well as Pixel phones.

Can be used as a power bank as well as a wireless charging pad
Reasons to avoid:
11. ULTRANET 30W USB-C Charger (Best Galaxy Fold 4 Charger for Secondary use)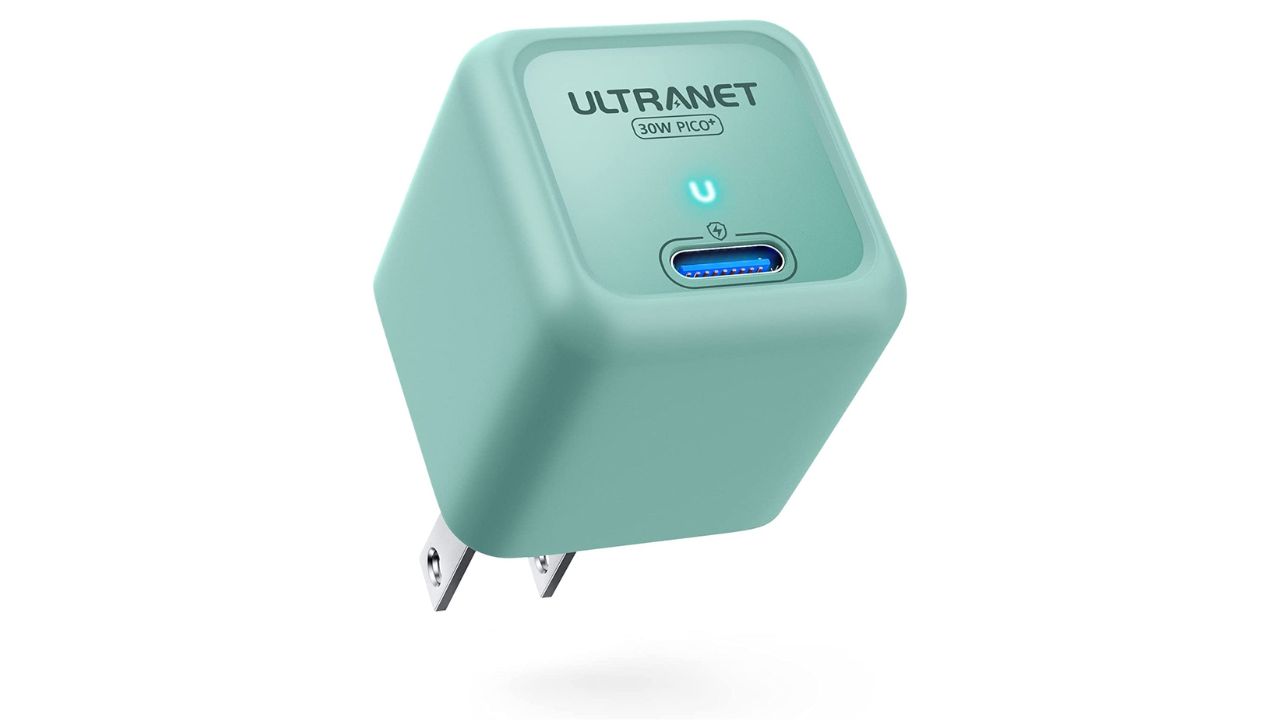 Need a secondary charger that you can occasionally use in your garage or keep spare in your travel bag? We've got a super-affordable Fold 4 charger that makes no compromises in the charging speeds or performance. Featuring an ultra-compact and portable design, the adapter delivers up to 30W power output to fast-charge your Fold 4 at its maximum supported speed. Therefore, if you often get late for those morning meetings, you can quickly refuel your foldable's drained battery by sparing a few minutes or even carrying it to your office. What impresses us the most about this PPS charger for Galaxy Fold 4 is that despite an affordable price tag of $8.99, it packs multiple safety mechanisms to ensure a safe charging experience. The Power Stream chip automatically adjusts power output to take care of the device's battery, and the Smart LED indicator earns some extra brownie points. 
You'll get a small travel pouch and a 24-month warranty with this super fast PPS charger for Fold 4. 
Everything is great with this power adapter, except the prongs that do not fold. Well, if we look at its price tag, this shouldn't be an issue, right? It's still an easily portable Galaxy Fold 4 charger that you take around. 
Reasons to buy:
Budget-friendly

Compact design ensures portability 

Available in five beautiful color options

Built-in safety mechanisms 

Offers a 24-month warranty
Reasons to avoid:
You can't fold the prongs
12. Belkin 37W Dual-Port USB-C Car Charger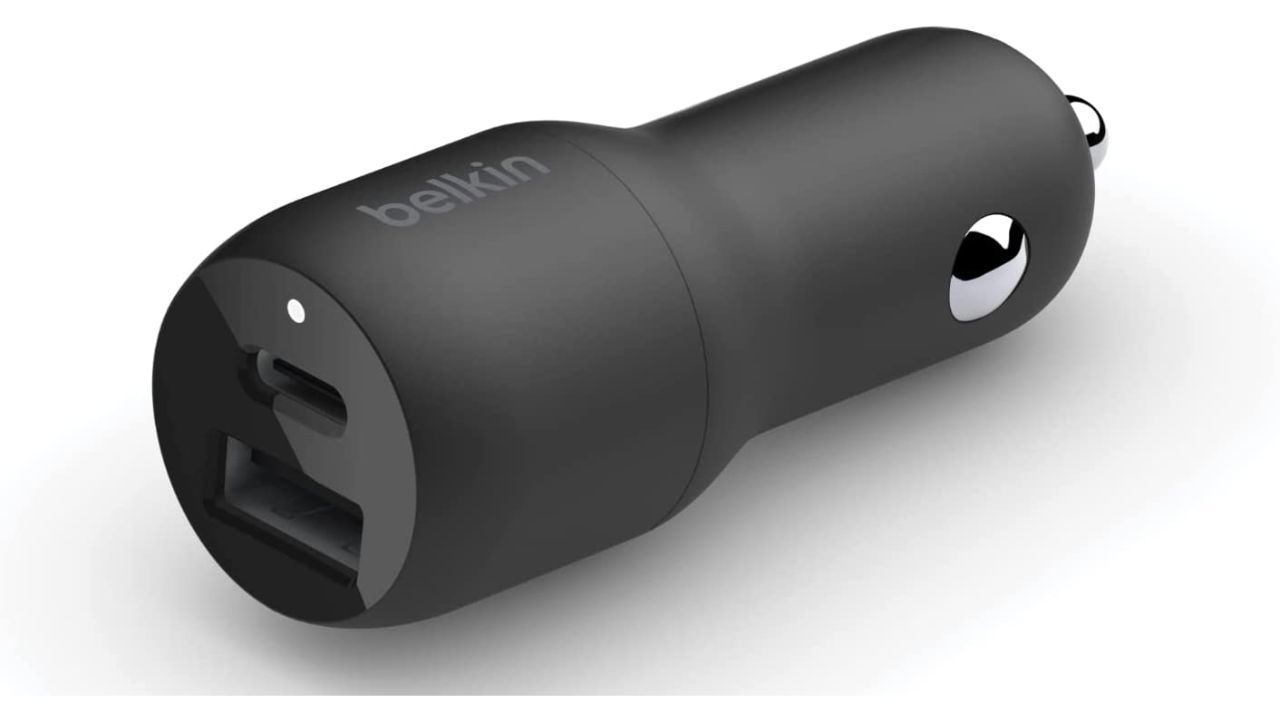 For users who often like to power up their devices during their daily commute, nothing can be more convenient for your Fold 4 than a fast car charger. You can always top up your
smartphone while you're heading for a meeting or coming back from the office with a drained battery. Also, if you and your friends usually go on road trips, getting a car charger can be really useful. This Galaxy Fold 4 car charger features a 25W USB-C port that supports PPS charging for your flagship. Therefore, it will automatically modify the voltage and current based to optimize the battery's charging time. Additionally, there's a 12W USB-A port to charge an extra device simultaneously.  Therefore, you can easily revive personal and work smartphones. The charger is compact enough to neatly sits inside the lighter port of your car and provide unhampered access to the dashboard. 
Reasons to buy: 
Supports up to 25W PPS charging for compatible Galaxy smartphones

Compact design for an unhampered access

You can charge two devices in one go.

Tiny and convenient 

Works well with iPhones and iPads
Reasons to avoid:
If you need a wireless car charger for your Fold 4, we would recommend checking out the DearHot 15W Charger. It powers up your foldable at up to 15W and keeps it in place even during those tough roads. 
That's all for now in this roundup of the best chargers for Galaxy Z Fold 4 that you can buy in 2023. If you brought the Galaxy Z Flip 4 home, don't forget to check the
list of best fast chargers for it.
Banner Image Source: Samsung