Apple has hit the ball out of the park with the iPhone 12 lineup. Seriously, there is something for everyone. But the more affordable iPhone 12 and iPhone 12 Mini are undoubtedly going to get the most attention and if you're wondering which one will suit you better, allow me to help you out. I have been using both these phones extensively for quite some time now. Let's talk more about them. 
iPhone 12 vs iPhone 12 Mini: Design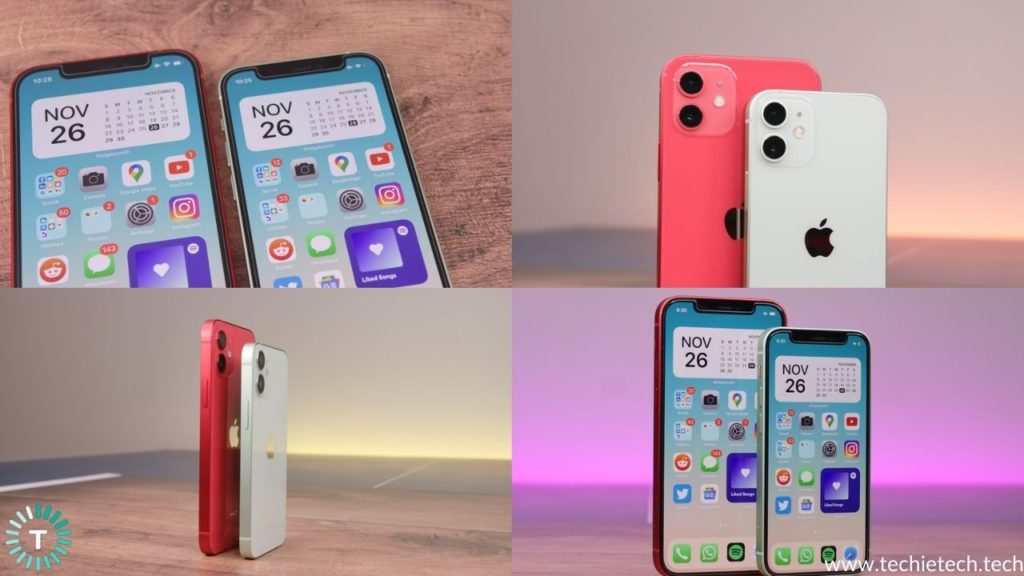 It goes without saying that this comparison that we're doing here is unlike any other that we've covered so far. The iPhone 12 Mini is essentially a scaled down version of the iPhone 12. So, what you realise is that a majority of the aspects between the 2 phones is the same. They have the exact same design language, the exact same materials, the exact same camera, the same processor, the same software experience and the list just goes on and on. So what I'll do here is that I'll cover the differences only without wasting time on the things that are similar. If I don't talk about something, just assume it is the exact same on both these devices.

iPhone 12 vs iPhone 12 Mini: In-hand Feel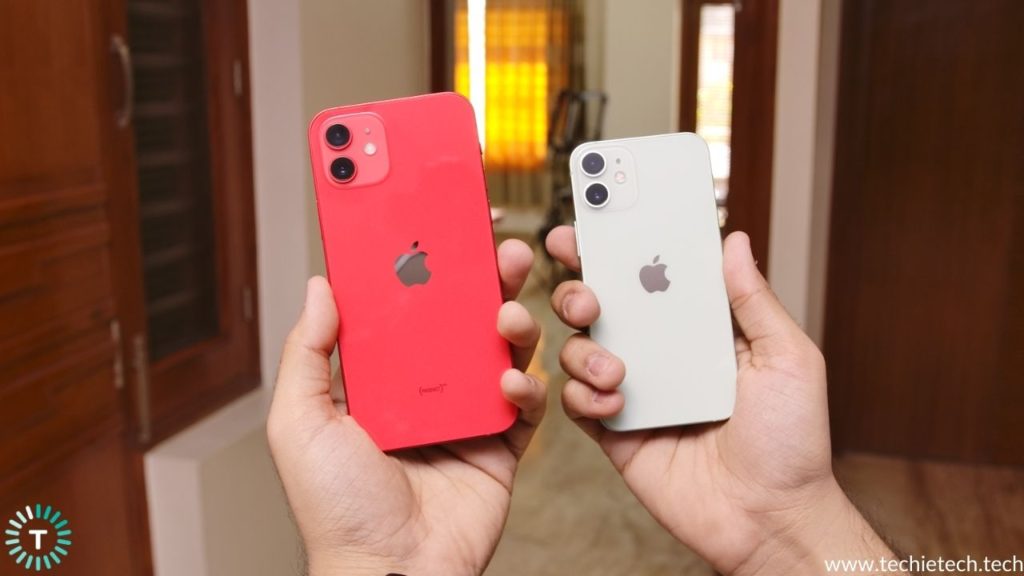 Now that we've cleared that up, let's talk about the in-hand feel. While the same materials and same design language means that both these phones look equally stunning, I must confess that I had an easier time handling the
smaller iPhone 12 Mini. The flat, squared off edges might look cutting edge but they tend to stab into your palm, especially during one handed use. I found that this stabbing happened way more with the larger footprint of the iPhone 12 compared to the smaller, more manageable frame of the iPhone 12 Mini.

Apart from that, both these phones look beautiful and the wide variety of colour options means that there is something for everyone. If you have small hands and find today's phones cumbersome to handle, the iPhone 12 Mini is a God send for you. But having said that, I must admit that according to me, the iPhone 12's size is the more suitable one for the vast majority of buyers. 
Also read: Best Accessories for iPhone 12 
iPhone 12 vs iPhone 12 Mini: Size Comparison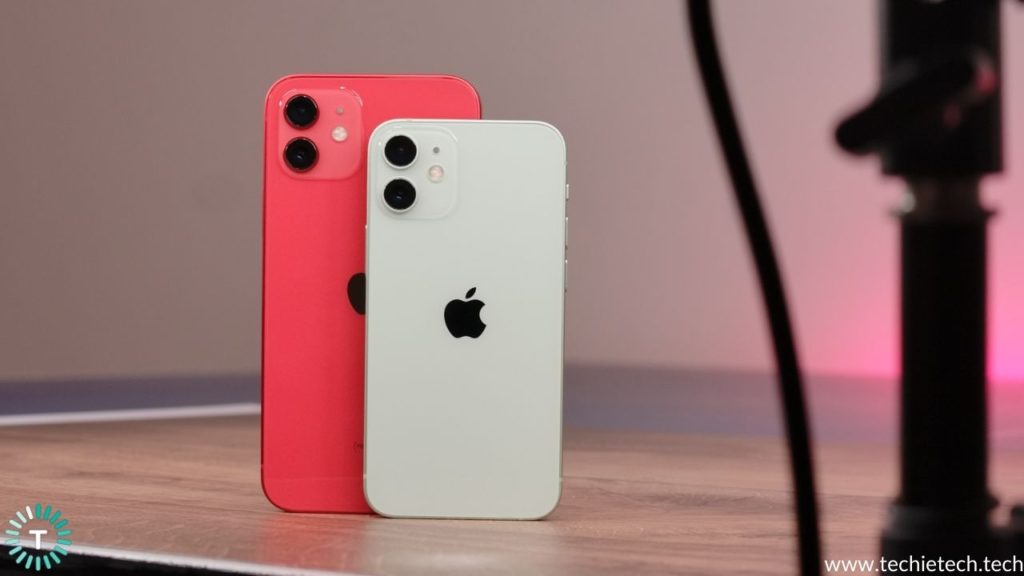 Of course, the bigger size of the iPhone 12 means it has a bigger display. The iPhone 12 has a 6.1" Super Retina XDR display while the iPhone 12 Mini has a 5.4" panel with the same Super Retina XDR technology. Side by side, these phones are so similar in quality that I possibly cannot call one display panel better than the other in terms of colour reproduction or vibrance or saturation. Essentially, the only difference that arises here is of the size. And it's actually pretty easy to figure out.


See, while the iPhone 12 is the larger phone in this comparison, it is still pretty handy and compact when you compare it to a typical flagship phone today. So, don't get fooled into believing that the iPhone 12 is some large, unwieldy device. Compared to the average flagship smartphone today, the iPhone 12 is still small while the iPhone 12 Mini is tiny.
Why I am explaining all this is to demonstrate that this is not a large vs small comparison. If anything, this is a regular vs small or small vs tiny comparison. 
iPhone 12 vs iPhone 12 Mini: Display Comparison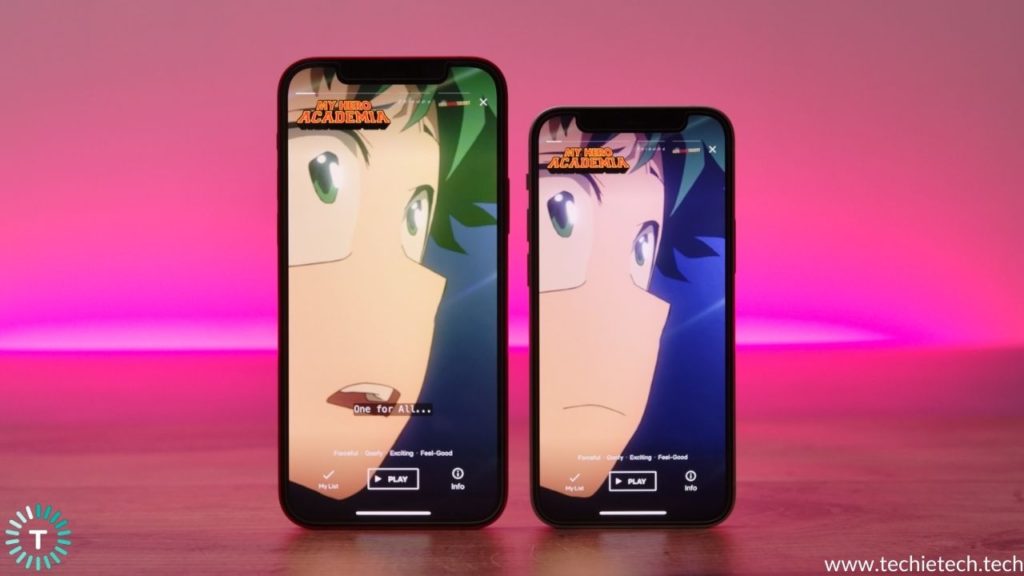 Back to the display size, the iPhone 12 with its 6.1" display is more suitable for you if you watch a lot of content on your phone or text a lot or just use social media a lot. Basically, if you spend a lot of time using your phone, the iPhone 12 is a better choice simply because the larger screen shows more while being easier on the eyes.


The iPhone 12 Mini is for an entirely different crowd base. Imagine having to send an important text while you're rushing down a street with your drink in one hand and your phone in the other. In scenarios like these, no phone comes close to the iPhone 12 Mini. It's smaller size means that it is the most comfortable for one handed use, for putting away in tight pockets and so on. However, the smaller display size is not the best for movie watching or gaming or even reading. I am personally a huge fanboy of the iPhone 12 Mini and even I admit that it is not for people who spend a lot of time thumbing on their phones. Let's just say that at this small size, the iPhone 12 Mini provides the best display any phone possibly could but a larger display is still more suitable for an average user. 
iPhone 12 vs iPhone 12 Mini: Battery Life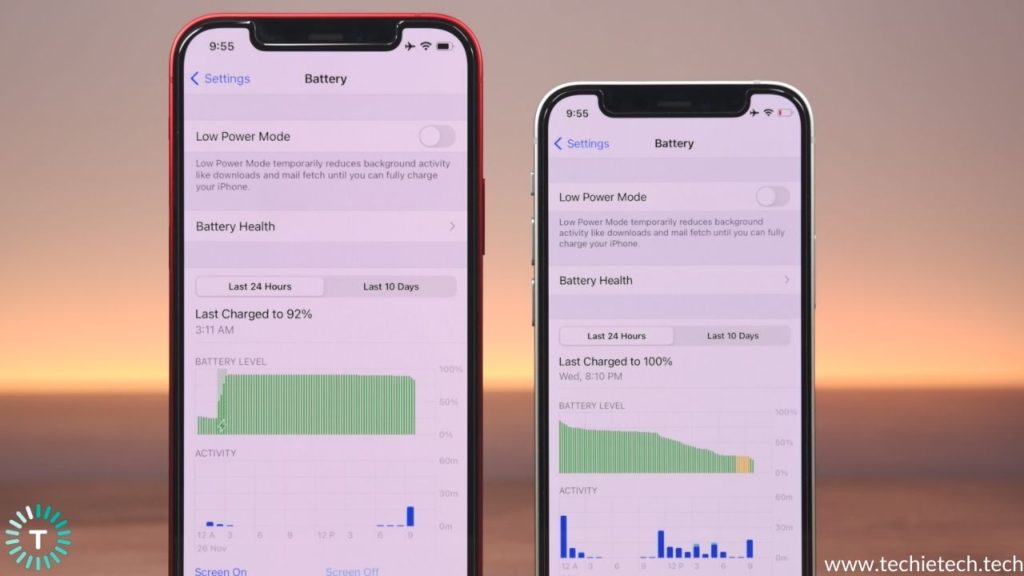 While the iPhone 12 Mini has the exact same components as the iPhone 12 in a more compact frame, the battery pack is not one of those components. The iPhone 12 packs a larger 2815 mAh battery pack compared to a 2227 mAh pack in the iPhone 12 Mini. They're both laughably small when compared to the 4000-something mAh packs in competing phones. But Apple's optimization is magic which means that both these phones have good battery life. 
Also read: Best Fast Chargers for iPhone 12 & iPhone 12 Mini

Personally, I was expecting a huge difference in endurance between the iPhone 12 and iPhone 12 Mini but in real life, that was just not the case. The iPhone 12 can still last longer but not by a lot. Both phones can easily last you a day where if the iPhone 12 ends the day at 20-25%, the iPhone 12 Mini will end it at 10-15%. So, if you're pushing it, you might get a couple of hours more on the iPhone 12, but if you're someone like me who doesn't mind charging once a day, battery life on either of these phones will be sufficient for you. 
iPhone 12 vs iPhone 12 Mini: Wireless Charging & MagSafe
Before we conclude, I would like to point out a couple of small differences. First, the iPhone 12 supports full 15W wireless charging with Apple's MagSafe Wireless Charger while the iPhone 12 Mini goes upto 12W only. This is presumably because of poorer thermals on the smaller, more cramped up iPhone 12 Mini. But I guess it's safe to assume that they will charge up in roughly the same time since the 12 Mini has a smaller battery pack. 
Also read: Best MagSafe Accessories for iPhone 12 & iPhone 12 Mini
iPhone 12 vs iPhone 12 Mini: Speakers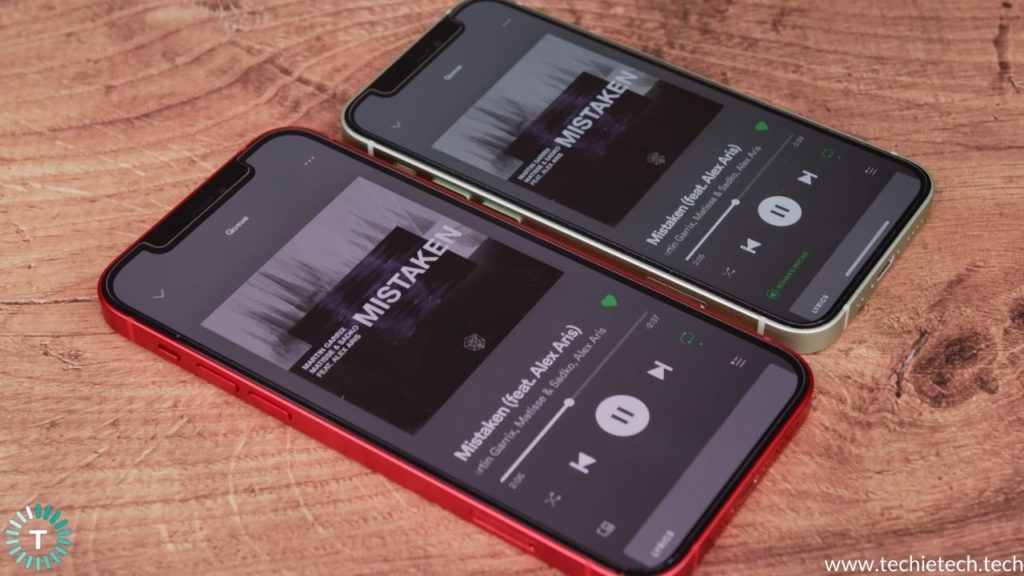 Secondly, while both the iPhone 12 and 12 Mini have stereo speakers, to my ears, it seemed that the ones on the 12 Mini sound tinnier and less bassy compared to the ones on the iPhone 12. This is understandable as there is more space for the speakers on the iPhone 12. Having said that, the vibration motor seems to be the same as the haptics are top notch on both devices. Speaking of notch, while they have the same notch size, it is more of an eyesore on the smaller display on the iPhone 12 Mini. I don't mind it, but you might.
iPhone 12 vs iPhone 12 Mini: Which one should you buy?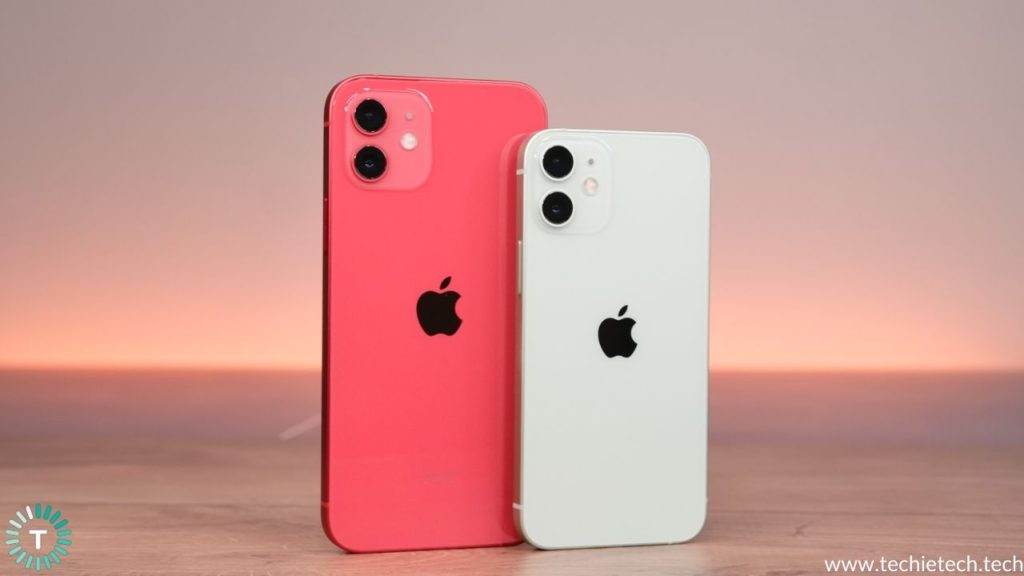 In conclusion, I'd just like to say that if you're serious about buying either of these phones, please go and have a hands on session with them before making the final call. While the iPhone 12 is a standard, fits-all kind of size, the iPhone 12 Mini could be a love it or hate it kind of thing. Personally, I fell in love with the iPhone 12 Mini the moment I started using it but at the same time, I have also shown it to friends who thought it was small and cute but admitted that they would not prefer switching to a phone this small. So just go out to your nearest store and spend some time playing with both these phones.
Check iPhone 12 Mini price:
Amazon (US): https://amzn.to/375K8o8 
Amazon (India): https://amzn.to/3nVBWhj 
Amazon (UK): https://amzn.to/2J1BLSg 
Check iPhone 12 price:
Amazon (US): https://amzn.to/3er6cwK 
Amazon (India): https://amzn.to/3eqlQst 
Amazon (UK): https://amzn.to/3p0iP72