The iPhone 12 series was definitely a glorious step by Apple. Even today, it's still one of the best smartphones you can buy, with an appealing design, complete 5G connectivity, and good cameras. With faster download speeds and the powerful A14 Bionic chip, you can download any app super easily and have a blast as you go! But the only problem is– which one should you choose? Obviously, with the abundance of choices in the App Store with apps related to ebooks, health, language learning, and stress relief, there is something for everyone. However, there is also a lot of confusion as you get lost in ratings, reviews, feedback, and so on. To make all of this a lot easier for you, we have put together a comprehensive list of the Best apps for iPhone 12 in 2022. So, what are you waiting for? Let's get started!
Note: We update our article from time to time to cover the latest products available in the market.
Best Photo Editing Apps for iPhone 12
1. Adobe Lightroom 
For good reason, Adobe Lightroom is still one of the most popular catalogue-style editing programmes on the market. It gives photographers a simple but powerful all-in-one workflow solution, allowing them to batch import, edit, organise, and output their images from a single window. Professional photographers have long used Lightroom as their go-to app. Because it's been a part of their workflow for so long, Adobe has wisely continued to update and optimize the original version. Lightroom has many tools and features that professional as well novice photographers will find useful. Adobe Lightroom is a capable and intelligent photo editing app for iPhone 12 Pro Max. You can use the majority of its features right away without having to configure anything. This means you can shoot RAW (DNG) with Lightroom's camera on iPhone 12 Pro and edit it with the majority of the app's tools. The camera's best description is probably "uncomplicated." There's a format switch (so you can shoot in JPEG if you want), a basic timer, an optional grid overlay, and white balance and exposure adjustment tools. Otherwise, this is very much a simple and to-the-point camera. Get this app if you're looking for the best photo editing app for your iPhone 12!
2. TouchRetouch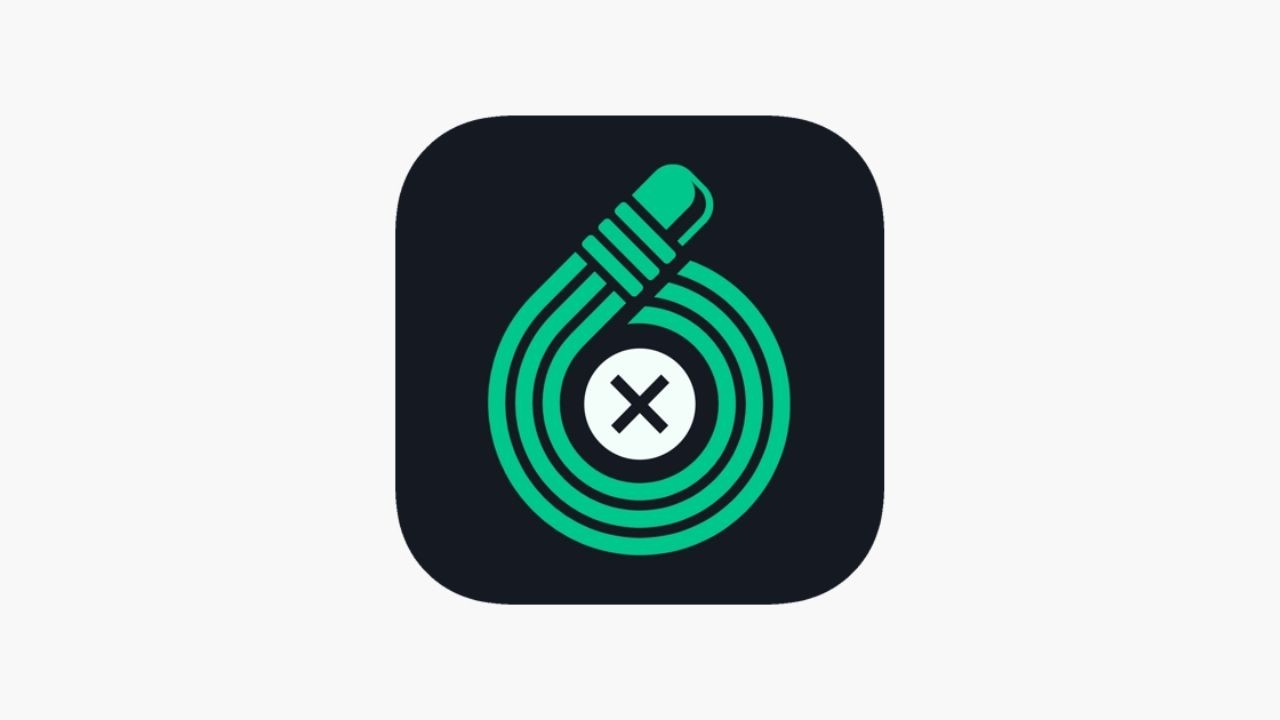 One of the most significant developments of smartphones has been the revolution in mobile photography. Today, whether it's an iOS, or Android phone, a good camera is a key feature that many people look for when deciding which phone to buy. Pictures shot on iPhone 12 are high-quality images that can be instantly uploaded and shared on social media platforms. Given the widespread use of smartphones, app developers must constantly adapt and deliver to take full advantage of the updated hardware. People's ability to shoot & edit RAW photos in the palm of their hands is one of the greatest innovations made possible by photo editing apps, which leads us to the TouchRetouch app. TouchRetouch is an app that allows you to enhance your photos by erasing unwanted elements and blending the background almost seamlessly. Who wouldn't be interested in an app with a 4.8 rating with over 26,000 user reviews on the App Store? It not only has a smart interface, but it also has user-friendly tools that, while limited, are extremely useful and almost instantly interpret your desired output while taking into account a near-perfect quality. You can make a more pronounced subject with the tools TouchRetouch provides, making your photo more concise and pleasing to the eye. TouchRetouch, unlike many other photo editing apps with numerous features, removes any photo-cluttering content captured in your photo and does so fairly well which makes your photos completely astounding. If this sounds like something right up your alley then we suggest you get this amazing photo editing app for your iPhone 12 Pro Max, in case you want to crop unwanted objects or well, photobombers out of your pictures!
3. Carbon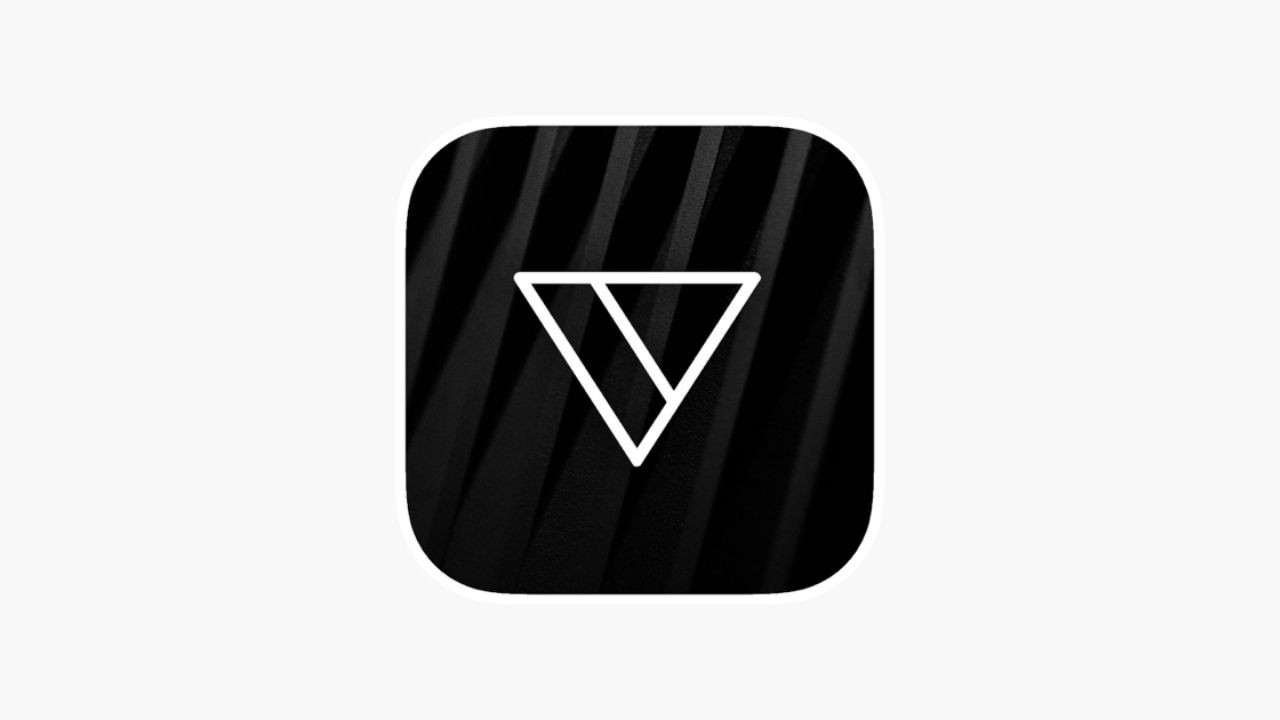 Do you want to learn how to take stunning black-and-white photos with your iPhone 12 Mini? If that's the case, Carbon is the app for you. You can convert a colour photo to a stunning black and white image with just one tap. Carbon comes with 58 different black and white preset filters. As a result, you'll always be able to find a style that works for your photo. Grungy textures, grain, light leaks, and bokeh are just a few of the vintage effects available in the app. You can also use a variety of colours to enhance your image, ranging from subtle sepia tones to vibrant colour effects. Carbon has a set of editing tools for fine-tuning colour and exposure in addition to the one-tap presets. With the "Kuwahara" tool, you can even create a painterly effect. So, if you are looking for black and white filters to spice up your Instagram feed, this iPhone 12 app is your best shot!
Also Read: How to save battery on iPhone 12 series
4. Snapseed 
One of the most popular photo editing apps for iPhone 12 Pro is Snapseed. The user interface for Snapseed is actually extremely simple to use, despite having a large number of editing tools. What makes it better is that it is also completely free! This free iOS photo editor app is appropriate for both amateur and professional iPhone 12 photographers. Snapseed makes it simple to improve exposure, colour, and sharpness. You can crop, rotate, and straighten photos and use selective tools and brushes to edit only certain parts of your image. The healing tool is also useful for removing objects from photographs. The Portrait tool is ideal for creating beautiful portraits with flawless skin and bright eyes.
Also Read: Best iPhone 12 Accessories
Best Camera Apps for iPhone 12 Pro
1. FiLMic Firstlight
Firstlight combines custom film simulations, adaptive film grain, and FiLMiC Pro's well-known live analytics to create a front end camera experience unlike any other, which truly makes it one of the best camera apps for iPhone 12 Pro even in 2022. Firstlight is quick, simple, and intuitive. It allows you to envision and capture your best moments in the moment, rather than spending hours later editing your photos. It's as simple as shooting and sharing, and that is pretty much it! Filmic Firstlight is an iPhone camera app designed for photographers who want more control over how their photos are captured. Although the app offers automatic focus and exposure (one tap to set, another to lock), the majority of the app's features require manual intervention. Subscribers to Filmic Firstlight have access to four different film grain settings, which add texture to otherwise flat images. With a swipe of the finger, you can adjust focus and exposure independently: left and right for the former, up and down for the latter, which makes it a perfect camera app for your iPhone 12 Pro Max! If you're into videography, Filmic Pro is the perfect app to make the most out of your iPhone 12's camera.
2. Camera+2
Camera+ 2 is a powerful iOS camera app with a photo editing suite built-in. Its manual camera controls are identical to VSCO's. Shutter speed, ISO, white balance, exposure, and focus are among them. Slow Shutter mode, Portrait mode, Macro mode, and Action mode are among the additional shooting options. Slow Shutter mode allows you to take photos with long exposure times up to 30 seconds. Use this mode to capture stunning waterfalls and river shots with silky smooth water. It allows you to take photos with beautifully blurred backgrounds, just like Portrait mode in the built-in Camera app. You can edit the foreground and background of your Portrait photo separately in Camera+ 2. You could, for example, change the background colour or brightness without affecting the foreground subject. Switch to Macro mode if you're photographing close-up subjects like flowers or leaves. This mode assists you in achieving better focus and sharpness in close-up shots. This app will be a fantastic app for all your photography needs!
3. ProCamera 
When we talk about the best camera apps for iPhone 12, there is no way we can leave ProCamera out. When shooting photos and videos, ProCamera offers DSLR-like control. All camera settings can be accessed from the top or bottom of the screen, and adjustments are made with a simple slider. Shutter speed, ISO, white balance, and exposure compensation are all manual controls available in the ProCamera app. You can also add a green or purple tint to your photo in addition to the warm and cool colours. Shooting modes like Automatic, Full Manual, and Shutter & ISO Priority, which is a semi-automatic mode just like using a DSLR or a mirrorless camera, make this the best camera apps for iPhone 12 . It includes a histogram for determining exposure levels, a tiltmeter for levelling the camera, and an anti-shake setting for sharper images. Photo, Video, Low Light, and HDR are among the shooting modes available. Portrait mode is also available if you have an iPhone 12 Pro or Pro Max.
Also Read: Best Clear Cases for iPhone 12 and 12 Pro
Best Email Apps for iPhone 12 Pro Max
1. Gmail
The Gmail iOS app replicates the functionality of the Gmail web app on your iPhone. Although Gmail for iOS supports iCloud, Outlook, Yahoo, and IMAP, it works best with your Gmail account. Google's other services, such as Google Drive, Google Docs, and Google Sheets, are well integrated into the iOS app. Any file shared through Google Drive or one of Google's apps, for example, can be previewed. A single tap saves it to your Google Drive, which you can access via the Attach option when writing a new email, or opens it in the Google Docs or Sheets app, allowing you to edit or update it. You can also tap to respond to Google Calendar invites directly from your email. You can customise the default view, which displays an icon for each sender as well as a preview of any attachments, or choose Comfortable (which hides the previews) or Compact (which removes the icons as well, letting you see more emails at once). Your emails are divided into three categories: Primary, Social, and Promotions. Google's search is lightning fast, as you'd expect. Emails can be snoozed or even scheduled, and if you send an email too soon (which is easy to do on a phone), you can undo it.
2. Spark
One of the many reasons to install Spark on your iPhone 12 Pro Max, iPad, or Apple Watch is to receive push notifications for all of your email accounts. With the Smart Inbox feature, which intelligently gathers incoming messages from multiple accounts into a single view, categorising them as personal, newsletter, or notification so emails from real people are placed front and centre, this free email app for iPhone helps you stay focused on what's important. When a retailer bombards an inbox with new deals, Smart Notifications limit the number of distracting alerts sent to devices, delivering only the most important messages. With the ability to snooze messages for a later date, schedule outgoing emails, and more, viewing and working with email is a rewarding experience. Spark for iOS now has a Dark Mode where you can manually select Light, Dark, or Black colour schemes in addition to the system-wide setting, with the latter delivering the kind of inky blackness that really pops on iPhone 12 Pro Max!
3. Hey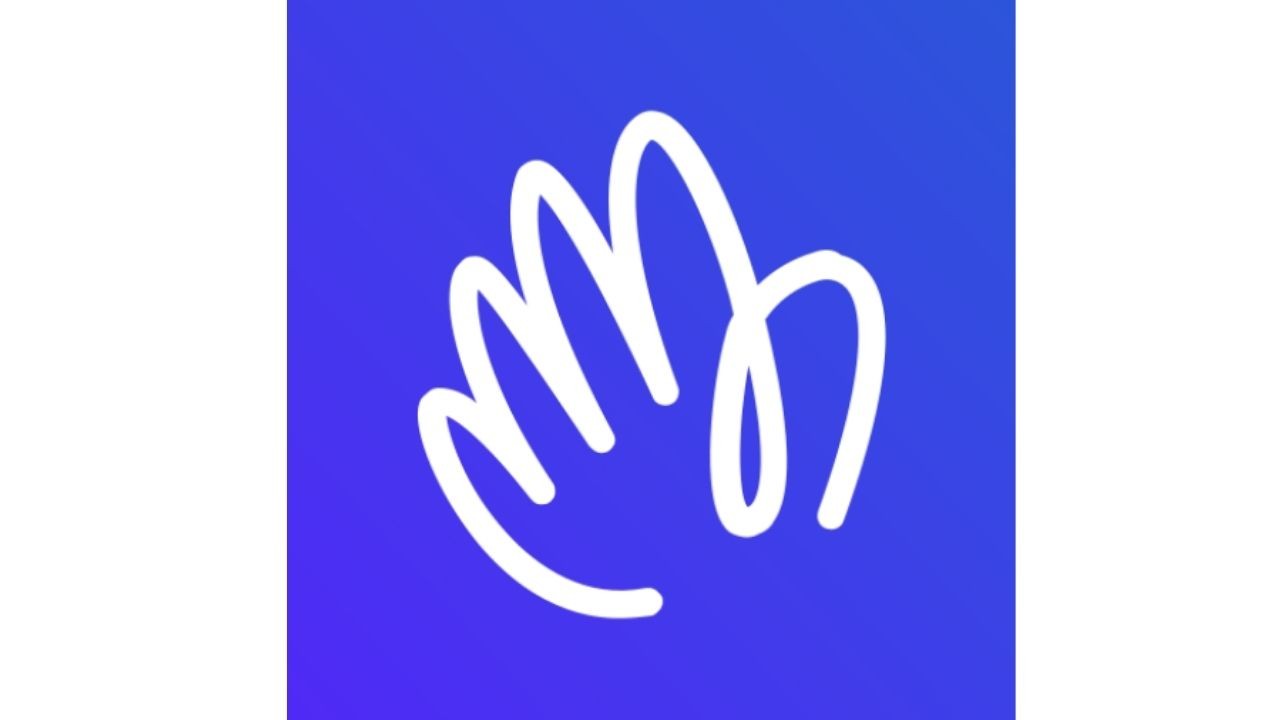 If you told me to pick favourites, I would pick Hey. No, really, Hey is a phenomenal email app. All of the emails you need to respond to are easy to find in Hey, and you can respond to them all with minimal effort. The Feed and Paper Trail are the only two "inboxes" that don't use the new/unread concept. They're both meant to be browsed rather than read, so don't feel obligated to do so if you don't want to. Clips is another feature that makes it easy to find information you might need later. You'll like Clips if you've ever received a confirmation email that you knew you'd need later but it's buried deep in your inbox and you have to do another painful regex search to find it. Any text in an email can be highlighted and saved as a clip, which will be saved to your Clips list. Hey makes it incredibly simple to get the information you need whenever you need it, without adding unnecessary stress or wasting time. Hey also has three different types of inboxes: Imbox ("Im for Important"), The Feed, and Paper Trail. The Imbox, which has only two sections: New and Previously Seen, is where all of your important conversations go. And here's the best part: there's no unread count. There's no red badge or circled number taunting you, reminding you that you'll never reach "Inbox Zero." If you like to be in total control of your preferences and emails, then Hey is the perfect app for your iPhone 12 and iPhone 12 Mini.
Also Read: iPhone 12 Overheating on iOS 15? Here's how to fix it
4. Edison Mail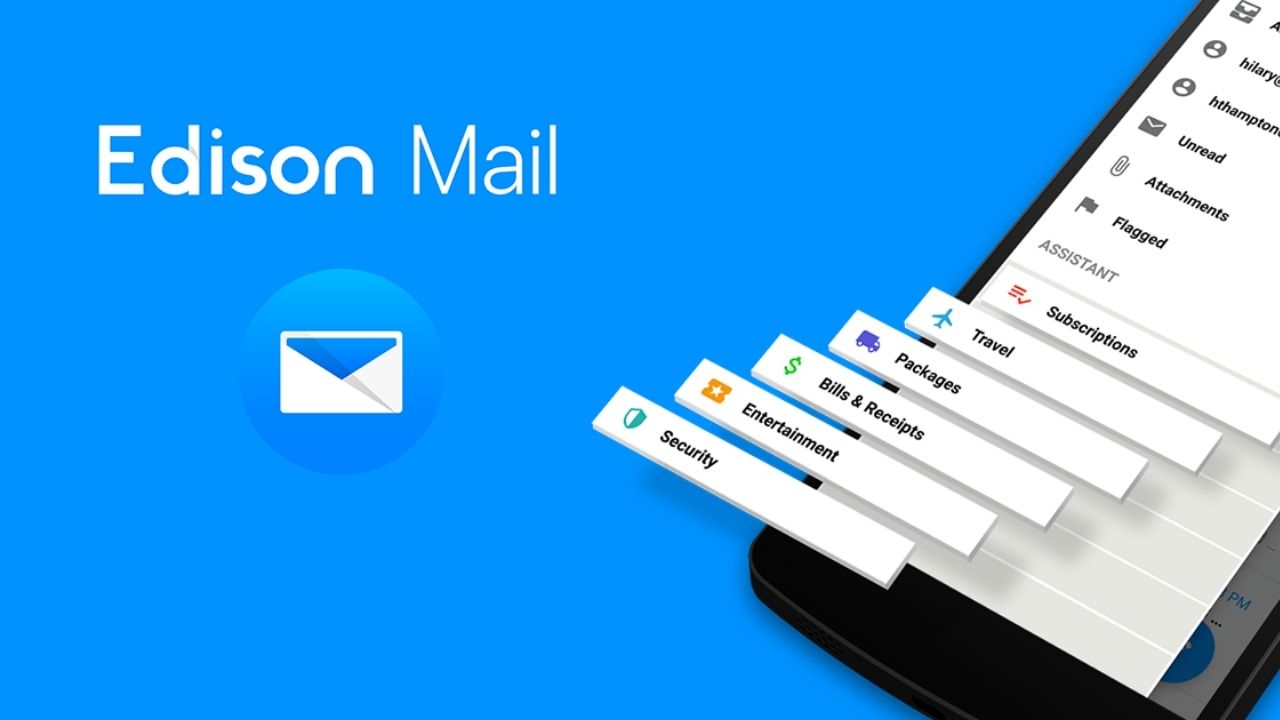 Through its AI-backed technology, Edison Mail App is one of the best mail apps for both Android and iOS platforms that actually automates the system of securing and categorising emails. The app can assist a user in managing an unlimited number of email accounts on iPhone & Android. And, in case you're wondering, Edison Email is completely free. The overall system appears to be fairly simple to use, with swipe actions to block spam, clean inboxes, and delete or archive mails. What makes it one of the best emails apps for iPhone 12 is that you can pin important emails (by default, with a short swipe to the left) to keep them in front of you until you deal with them, or you can snooze emails to have them reappear when you need them (tap the clock icon while reading an email). The Recently Read filter, accessible via the widgets in the bottom right corner, allows you to quickly return to any email you were just viewing—ideal for when you need to refer back to something without having to dig through your archives. This is truly one of the best email apps in the market today due to its simple functionality and accessibility.
5. Spike 
Look, Spike will take some time for you to get used to, we admit that However, the moment you do, you'll be blown away by its features. Spike unifies your entire workspace into one powerful Inbox: email, chat, calendar, calls, team collaboration, and tasks. Everything you need to get your work done is contained in a single feed, allowing you to stop switching apps.
Spike's conversational email combines email and instant messaging to eliminate clogged email threads. Have better interactions and a more human communication experience with real-time conversations and live collaboration. All these features make Spike one of the best apps for iPhone 12 Pro.
Also Read: Best Accessories for iPhone 12 Pro Max that you need right now
Best Calendar Apps for iPhone 12 Mini
1. Google Calendar
The bold interface of Google Calendar is the first thing you notice. You'll enjoy it if you like colourful things. Google recognises certain event types and adds graphics to them automatically, which is a nice touch. Google Calendar can automatically sync with all of your local calendars. It's worth noting, however, that Google can only assist you in filling out event details for events that have been added to your Google calendars. In terms of the various calendar view options available, Google offers good choices. Toggle between schedule (a basic list view), day, and three day by tapping the three dots in the upper right hand corner. You can also use this to access search. The user interface is extremely easy which means to get started, you don't need a quick start guide. To add events, choose a day and begin typing. Depending on your preferences, you can view the calendar by day, week, or month. All of the views are simple to use. There's also the option of viewing only four days at a time or viewing an agenda, which is a list of upcoming events. All of these features coupled with its amazing integration and features makes it an amazing calendar app for iPhone 12 Mini.
2. Calendars 5
While individual needs and circumstances influence calendar app preferences, Calendars 5 has four main advantages: It has a great task manager, a logical, easy-to-use event entry system, and it works with both Google Calendar and Apple's built-in Calendar and Reminders apps. It also has a clean, easy-to-use interface. When you first start Calendars 5, you'll be asked whether you want to sync it with your local (device) calendar and/or Google. Calendars 5 allows you to create events by tapping the "+" sign in the upper-right corner of the screen or by tapping and holding a time or date on the main calendar. A pop-up box appears, with various options for entering locations and notes, as well as making events repeatable. Reminders can also be sent to you via alert sounds, email, or SMS messages. As you type, the app remembers your frequently visited locations and displays a list of possible candidates. Apple's Maps app opens when you tap the location icon in an already-entered event, displaying the location. These nifty features and its super minimalist and simple looks make it a clear cut choice for one of the best calendar apps for iPhone 12 Mini.
Also Read: iPhone 12 not charging? Here are 13 ways to fix it
3. WeekCal
WeekCal is compatible with all of your calendars, including shared ones. Calendar subscriptions from iCloud, Google Calendar, Yahoo! Calendar, Microsoft Outlook, Exchange ActiveSync, iCal, CalDAV, and ICS are all supported. Colors and emojis can help you visualise your hectic schedule where you can get a clear and detailed picture of your day, week, month, or year very easily. With WeekCal, you can simply drag, copy, and paste your appointments to change them. You can also save frequently used events as templates, create repeatable events, assign colours or emojis to events based on rules wherein you can share your events via messaging apps, and a variety of other features tailored to your specific needs. Try it, we are sure you'll like it!
Also Read: Best Accessories for iPhone 12 Mini 
Best To-do list Apps for iPhone 12
1. MinimaList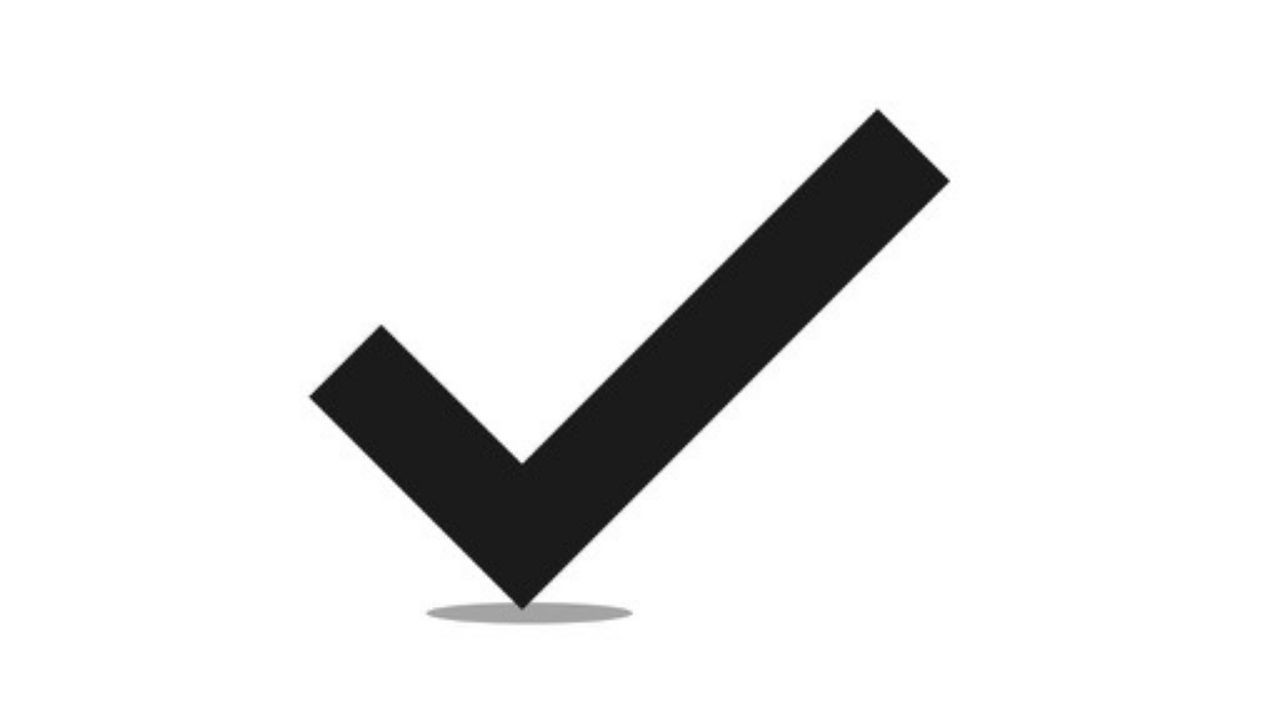 MinimaList is one of the most  popular to-do list apps for iPhone 12. When you first open the app, you'll notice how minimalist the user interface is. Except for the tasks, the screen is completely blank. You can create new items and mark old ones as complete with simple gestures, and you can also set deadlines for yourself. You can also upgrade to the premium version of MinimaList if you want multiple list windows, location-based tasks, and other features. The free version, on the other hand, is more than adequate as a simple to-do list solution for iPhone 12 users. A Pomodoro timer, a regular timer, and a custom countdown timer are also available when you click on a task. This is a fantastic feature for any task that necessitates a lot of concentration, and the best part is that it is completely free!
2. ClickUp
If you like being able to visualise tasks and projects in a variety of ways, ClickUp is a great app to use. You'll also find all of the standard task management features you'd expect from a to-do list app. A list view, a Trello-style (Kanban) board view, a calendar view, and a Gantt chart view are all available (a.k.a. timeline). Time tracking, subtasks, due dates, recurring tasks, and even a "Watch" feature are all available (so you can see if your group member actually did their part of the project). You can create templates for recurring tasks automatically. This way, you won't forget that your liberal arts class's semi-weekly essay is written in MLA format rather than APA. There's also a notepad function that allows you to make scratch notes and add them to your tasks if you wish to do so! This feature rich and easy to use user interface makes ClickUp one of the best apps for your iPhone 12.
Also Read: iPhone 12 battery drain? Here are top 17 ways to fix it
3. Habitica 
Habitica is a game that turns your to-do list, daily tasks, and good or bad habits into a simple roleplaying game (RPG). Working your way through your to-do list will earn you points, but forgetting to do your chores or letting things slip past their due dates will cost you points. Multiple lists are not possible to create in Habitica. Instead, everything is divided into Habits, Dailies, and To Dos. Habits are one-time tasks, such as cleaning the garage, that can either reward or punish you depending on the task. Daily tasks, such as checking mails, must be completed on a daily basis. Have you forgotten to check off your daily tasks? As a result, your character will take damage. If making yourself accountable is the spirit with which you want to continue, believe me this app will be a perfect fit for your iPhone 12!
4. Todoist
At first glance Todoist may seem like a very simple app which is largely due to its simple interface, but it's tagging and natural language processing capabilities give it a lot of power. When using Todoist you can categorise tasks with due dates, tags, and projects. Todoist is the best app in this category. Todoist can be tailored to your personal workflow with projects, labels, filters, and priorities, all while being simple to learn and use. This is why many productivity experts recommend Todoist as an entry-level tool, and there are even courses dedicated to it. Todoist allows you to add tasks from almost anywhere you have access to the internet. Todoist has native apps for Windows and Mac, a Chrome extension, and integrations with Gmail and Outlook, in addition to being available on all major mobile app stores.
Also Read: Best Camera Lens Protectors for iPhone 12
Best Focus apps for iPhone 12 Mini
1. Freedom
Blocking out distracting apps and excessive notifications is a simple and effective way to stay focused and get work done. You can use this focus app for iPhone 12 to block websites, set durations, and specific timeframes in order to maintain focus. It also allows you to make custom block lists for your daily routine to help you stay organised. You have complete control over which websites are blocked and for how long. With the ability to sync all sessions across all devices, this sleek and simple design is accessible and easy to control from the dashboard. It is a cross-platform app and syncs blocks across Mac, Windows, Android, iOS, or Chrome. If you want to monitor yourself or your kids, then this is one of the best iPhone 12 apps that you can get right now.
Also Read: 5G not working on iPhone 12? Here's how to fix it
2. Things 3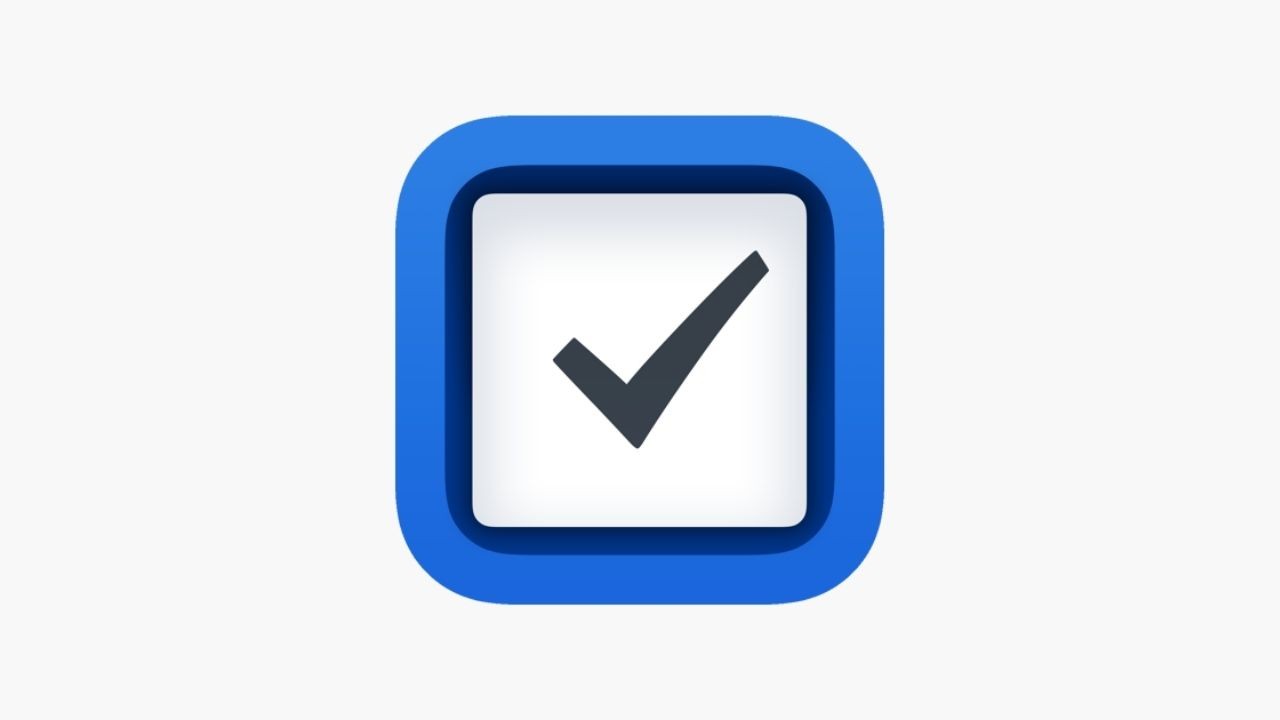 This award-winning iPhone app's slick UI makes work management a breeze. A task organiser and calendar that organises tasks with detailed functionality in a focus app. Things 3 is one of the best paid apps for iPhone 12 Pro Max that could get to make the most out of your day. The "Area of Focus" feature allows you to tag tasks and group them as headings in each project list. For improved time management, the layout provides a simple and thorough list of daily chores. In essence, Things 3 is a simple task management application with Apple calendar integration, a simple design, and personal project management capabilities. It is designed for one user. People enjoy Things 3 because of its quickness and laid-back atmosphere! A lot of iOS users have commended the app for its efficiency and easy to use functions. Take a ride through this focus app on your iPhone 12 Mini app and let us know in the comments if the app worked for you too or not!
3. Toggl
A straightforward timer that keeps track of billable hours for various projects and clients. With the app's seamless calendar integration, Clockify highlights Toggl's simplicity and overall convenience, providing a full view of all events and time entries. This feature is helpful because it allows you to adjust your routine by seeing where your work hours are going in your calendar and how you spend your time. Start the timer on your
iPhone, desktop, Apple watch, or iPad, hit stop to take breaks, and resume on any synced device. What makes this one of the best focus apps for iPhone 12 Mini is it is easy to use and yet delivers complex functions and features.
Also Read: How to hide apps on iPhone and iPad
Best Project Management Apps for iPhone 12 Pro
1. Notion
Notion includes a number of project management tools that allow you to assign and monitor tasks, build calendars and Kanban charts, and map out projects across disciplines and organisations of various sizes. In fact, one of Notion's best qualities is its adaptability. It's not like Google's G Suite or Microsoft's Office 365, which are both collections of different programmes. Instead, it's a single, highly customizable programme that can replace and integrate many of the tools we're already used to. Regardless of the project goal, Notion provides you with the tools you need to manage a project of any size and complexity on iPhones, iPads and MacBooks. With a single click, you can access the project management tools you're used to—Kanban boards, calendars, roadmaps, and task lists—inside Notion.
While Notion isn't technically speaking an app bundle, it does provide capabilities that you're likely to need for specific tasks. The cross platform project management features, for example, can be found in the block and page menus no matter where you are in Notion. However, in Notion, you may find ready-made templates for project management features, which makes it one of the best Project Management apps for iPhone 12 Pro, Pro Max and even iPhone 12 Mini.
2. Basecamp
Basecamp is, without a doubt, the most well-known project management app available for iOS. It lets you manage projects that serve as a hub for everything and include features like notes, to-do lists, file attachments, and more. It's a very user-friendly project management tool for iOS that comes with a 30-day free trial period and no credit card commitment. The Basecamp plan costs $99 per month after that (flat fee with as many users). Any team size can benefit from project management software like Basecamp. Basecamp can be used to collaborate on projects as a team communication tool on even your iPhone 12 Pro quite seamlessly. You also receive 500GB of storage and project templates with the premium subscription.
Also Read: iPhone 12 Overheating on iOS 15? Here's how to fix it
3. Asana 
Project management app fans adore Asana for a variety of reasons. Asana is a popular project management software that helps teams manage a wide range of tasks. The flexibility, scalability and capability of these tools make the work spent setting them up worthwhile. Asana is mostly used for workflow management, but it may also be used to control and facilitate task management within your peers and company quite easily even when you're on go with your iPhone 12 Pro.
Also Read: Best Screen Protectors for iPhone 12/12 Pro 
Best Multiplayer Games for iPhone 12 Pro Max
1. PUBG Mobile
With a few exceptions, the mobile version of PUBG has nearly identical features to the award winning PC version of PlayerUnknown's Battlegrounds. When queueing in squad, duo, or solo mode, the matchmaking is quick. The awarded iOS multiplayer game has built-in voice chat that allows users to use their iPhone as a microphone. The Erangel map was the only map available in the first version of PUBG Mobile, and it is still the most popular map. Later, the Miramar and then the Sanhok were added. Each of these maps has its own geographic design and characteristics. Sanhok is the shortest and has graphic designs of Asian culture. Miramar is a deserted island that is ideal for long range weapons. This game fuels your adrenaline to the maximum where you can shoot, beat down, or incinerate your opponents with a constantly growing lethal arsenal of firearms, melee weapons, and throwables with realistic ballistics and travel trajectories. Believe us, you will have to play it to understand how amazing this game really is. Join the other 1 billion people around the world and have a go at one of the best games for your iPhone 12 Pro Max. Thanks to it's developer support, you can play PUBG Mobile at 60fps in HDR on your iPhone 12.
2. Hearthstone
Blizzard's award-winning battle card game, inspired by the mythical world of Warcraft, has been a big hit since its inception in 2014. Hearthstone pits you against other players or AI opponents of varied difficulty levels, so you may join in no matter what your skill level is. To beat your opponent, you'll need to use minions, spells, and other valuable cards to reduce their health to zero. As you go through the game, you'll receive more cards, and with hundreds of cards to choose from, you can use a variety of methods to win matches. This multiplayer game is surely one for the history bookworms, we are sure that once you install it on your iPhone 12 Pro Max, you'll be instantly hooked. Have a go!
3. League of Legends: Wild Rift
League of Legends already has a very cemented reputation in the gaming world. In League of Legends, on the other side of the map, two teams of five compete to demolish the rival team's base. To go through, they must fight their way through hostile turrets, respawning minions, neutral creatures, and other players in various lanes. To win, you must work together with your teammates, buy the appropriate upgrades, use your champion's special abilities at the proper time, and grasp every opportunity. Launch a massive rocket or a whirling sword attack. Grab an opponent with your extending arm and then deliver a powerful punch. The most tense moments come from luring overzealous adversaries into a trap, making the most of your final moments before death, or being rewarded for scoring the ultimate hit. Individual triumphs are also counted for as they do affect the overall result of the battle. Have a go at one of the best multiplayer RPG games for iPhone 12 Pro Max and join others as you traverse difficult situations together.
Also Read: 21 Tips on How to Improve iPhone Battery Health 
4. COD Mobile 
If you're a veteran gamer then this name needs no introduction. Call of Duty: Mobile is a smaller-scale demonstration that the series' core concepts work well on mobile devices as well! Call of Duty: Mobile has the same combat flow and cadence as its console and PC counterparts, with the same satisfying pop from a headshot or the gruesome tension of a knife to the back. It also includes some of the same modes, such as Team Deathmatch, the area-controlling Domination, and the delightful Gun Game, in which you compete to be the first player to kill 20 different enemies with 20 different weapons. Due to the tighter kill and point totals, 5v5 matches are typically short, lasting only a few minutes. This is a game that is meant to be played in short yet interesting bursts. Although, just like PUBG Mobile, it also offers the engaging Battle Royale mode. Given the 100 million downloads in Call of Duty: Mobile's first week of availability, that appears to be a large number of iOS users who love this game.
Also Read: Best MagSafe Cases for iPhone 12 Pro Max 
Best Arcade Games for iPhone 12 
1. Sneaky Sasquatch
Sneaky Sasquatch is a laid-back adventure with a Zelda-inspired overworld. You'll wander around aimlessly, completing a critical path goal (finding a treasure map and saving the park instead of Hyrule), picking up sidequests, purchasing useful overworld-impacting items, and generally messing around. It's a mix of adventure, comedy, and cuteness. The game's cold open places you in the shoes of a cute Sasquatch who is also very hungry. But hold on! The only food is at the campground, and the ranger issues a stern warning that their kind isn't welcome due to scaring away the campers. Our hero's nimbleness will come in handy as they use their stealth skills to get around. Here's how it works: you have a full day to wander around, grabbing food, completing quests, purchasing upgrades, and accumulating fat stacks in any order you want. You'll need to get home at the end of that cycle (either by walking or using a fast-travel map item), then get up and repeat the process. It's especially difficult to become bored when you embark on some of the game's more bizarre sidequests, such as breaking into the ranger's house late at night to cook orange juice on his stove and setting off the smoke detector to appease a cunning fox for money. The absurdity gradually increases, until you're wearing human clothing and interacting with people. It's even more impressive when paired with the lovely soundtrack and silly sound effects on a booming stereo. If you're a retro gamer then this is hands-down one of the best arcade games for iPhone 12 Pro Max.
2. Sayonara Wild Hearts 
Sayonara Wild Hearts is a dreamy arcade game about breaking hearts at 200 mph while riding motorcycles, skateboarding, dancing, shooting lasers, and wielding swords. The universe's balance is disturbed when a young woman's heart breaks. Her other self, the masked biker known as The Fool, appears in her dreams and leads her through a sky highway. Set out to find the universe's harmony, hidden away in the hearts of Little Death and her star-crossed allies: Dancing Devils, Howling Moons, Stereo Lovers, and Hermit 64, through a custom-written pop soundtrack and chase scores. Sounds like something that is up your alley? Download it and have a fun ride with one of the most entertaining arcade games on your iPhone 12.
3. The Oregon Trail 
The Oregon Trail is still considered one of the best, if not the best, examples of edutainment software. The classroom classic sent you westward with a waggon full of supplies and a pocketful of luck toward the Willamette Valley's paradise. When you first start the game, you must make a series of decisions that will have an impact on your journey. You get to pick the month you want to leave, the waggon you want to use, and the previous occupation of "pa," your party's leader. Choosing a banker, for example, means you'll have more money to begin with. The carpenter, on the other hand, is better equipped to maintain the wagon's condition. Once you've completed your preparations, you'll set out across the country. This game may not be as challenging as the others on the list but it sure is a fun ride across adventures and different alleys.
Also Read: Best cases for iPhone 12
Best Racing games for iPhone 12 Pro
1. CSR Racing 2
CSR Racing 2 is still revolutionary in every sense of the word, CSR 2 pushes the boundaries of what you thought was possible on a mobile device. The game features the most beautiful and authentic supercars to date, thanks to outstanding 3D rendering engines and iPhone 12's A14 Bionic chip which will make your jaw drop. With this game you can now go inside each vehicle to see the meticulously detailed interior, including the original manufacturer's trim options. It doesn't get any more realistic than this when it comes to racing games, which is why it deserves to be a worthy contender for one of the best racing games for iPhone 12 Pro.
2. Asphalt 9: Legends
The reason why we think Asphalt 9 will forever deserve a spot for the best racing game is because the emphasis in Asphalt 9: Legends is firmly on racing, and nothing else. The goal is to finish in each season of races. Thankfully, you won't be fighting for first place in every race. There's enough variety to keep you going, whether you're tasked with escaping the cops, beating the clock for the best timing, or completing stunts galore. With a steady stream of unlocks such as upgrades that improve your car's handling and speed, blueprints for new rides, and new events appearing at regular intervals, this iPhone racing game does an excellent job of making you feel like you're progressing with each session of play. There will never be a dull moment when you're playing this iOS game. It never gets old, even after several hours. We strongly recommend this racing game for your iPhone 12 Pro!
3. Need for Speed: No Limits
This name needs no introduction. On your quest to become the best street racer ever, you'll compete in countless underground street races in Need for Speed: No Limits.The game features 30 different cars, each with its own set of upgradeable parts and customizations and you can win more parts as you complete more races. Based on the graphics in No Limits, it's clear that a lot of effort was put into making this game as beautiful as possible, since it comes directly from the makers of Real Racing 3. Because the game allows you to upgrade your cars, parts, and customizations on a regular basis, it's easy to become addicted to this fantastic game. You're basically fighting the law—the "underground," as they call it—with cars jumping off bridges, eluding cops, smashing through roadblocks, and getting points for slamming into some innocent bystander probably on their way home after a long day at work. The iPhone 12 Pro Max racing game is a little dark, but racing games aren't supposed to be realistic. While you can upgrade your street racers with newer parts, there is no tinkering with camber rations or fuel mixtures, as you would expect from a racetrack-based game. Simply earn enough in-game points, purchase a new part, and you'll be off to go! Try this game for an adrenaline boost and an amazing gaming experience on your iPhone 12 Pro.
4. Grid Autosport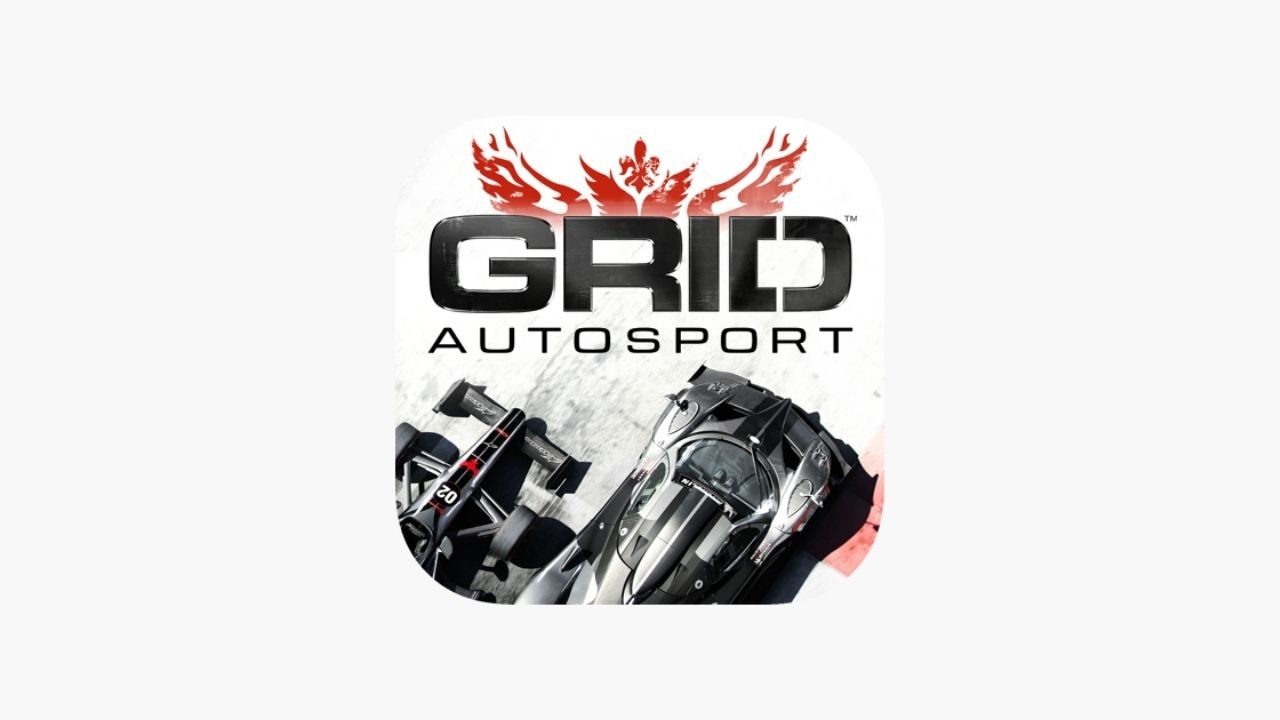 If you love cars and gaming, this racing game is perfect for you. In the tense world of professional motorsport, it's all about the teams, rivals, and the race. In ferocious races where every pass and position counts, race with a teammate, overcome key rivals, and satisfy team sponsors. You will feel the aggression of the pack in Touring Cars, race Open-Wheel cars with precision in Endurance events where you can even manage tyre wear in Tuner events, show car control in Tuner events, and react on the fly in Street races in a massive career. Touring cars, hypercars, prototypes, single-seaters, drift cars, and many other classes are represented in each category. Moreover, to that end, variety and choice are prioritised right from the start. Autosport's Career mode, like previous Grid games' Career modes, brings together a diverse mix of event types under a single umbrella, giving you a variety of ways to achieve professional racing stardom. Touring car events, street races, nighttime endurance slogs, time trial runs, and showboating drift sessions are all available and ready to be conquered; the frequency with which you participate depends on how you're feeling at the time. So, if you can't wait to race around town, get your hands on this realistic iPhone 12 Pro racing game and frolic around events and races!
Also Read: Best Camera Lens Protectors for iPhone 12 Pro
Best puzzle games for iPhone 12 Pro Max
1. The Room 3
How many times have you wished your life was normal and bland? Well, for a lot of us that moment rarely comes until you start playing The Room 3. Believe us, this game will make you wish you led a monotonous life. In this game, you've been lured to a remote island and are now trapped in the rooms of a sinister mansion. To get through a series of tests devised by a mysterious figure known only as "The Craftsman," you'll need to use all of your puzzle-solving skills. Are you capable of escaping? Do you have what it takes? If the answer is yes and you want to put all your skills to the test, this game would be one of the best apps for your iPhone 12 Pro Max.
2. Red's Kingdom
Red's Kingdom tells the story of a squirrel whose father, along with his winter acorns and a rare golden nut, is kidnapped by the land's king, Mad King Mac. All of this is explained in the game's opening cutscene, and you get the impression that you're about to embark on a roguelike adventure. Red's Kingdom is a fun puzzle game to play on your iPhone 12 because it takes place on isometric grid boards, and Red must navigate each area by rolling across it until he meets a solid obstacle, then changing direction until he's in a position where he can roll again to exit. Sounds easy to your gaming brain? Well, you've got a big storm coming. Unlike its cute graphics, users have often described this game as so tough wherein they suggest you play this game in short intervals, this is because you might get stuck on a single level, unable to devise the one cutting move that will break your rut and put you on the right track to the exit. It's all about challenging your brain rather than repeating your efforts, so anyone looking for a clever puzzle iOS game should look here.
3. Prune
Prune is a love letter to trees. It is a game that discovers cultivation's beauty and joy where you can grow and shape your tree into the sunlight with a swipe of your finger while avoiding the dangers of a hostile environment right on your iPhone. You can bring a long-forgotten landscape to life and uncover a tale buried deep beneath the earth's surface. The title of the game is the only word you'll see throughout the entirety of the game so prepare to be gobsmacked. Everything else is taught either through demonstration or by doing something and seeing what happens. The game begins with a small hand motioning you to swipe upwards from a patch of soil near the bottom of the screen. After that, your tree will start to sprout. The game will then instruct you on how to prune the branches by swiping at them just like in the classic iOS arcade game, Fruit Ninja. When you prune a branch, it encourages the growth of other branches. And this is the game's basic concept. To get other parts of the tree to go where you want, you cut off parts of the tree. The tree should be oriented toward the sun so that the flowers can bloom. However, there will be roadblocks. As the game progresses, new obstacles and aids are introduced. But that's all we are telling you since we want you to experience this iPhone arcade game because part of the fun of the game is discovering new things. Bear in mind that the game is difficult and we doubt anyone could complete it within the first few attempts. Thankfully, the game provides a skip button if it detects that you're having trouble with a level, which pretty much gives you no reason to quit the game. Sounds like something that would be right up your alley? Get it for your iPhone 12 Pro Max and watch one of the best puzzle games do its magic!
Also Read: Best Camera Lens Protectors for iPhone 12 Pro Max
Best Instant Messaging Apps for iPhone 12
1. WhatsApp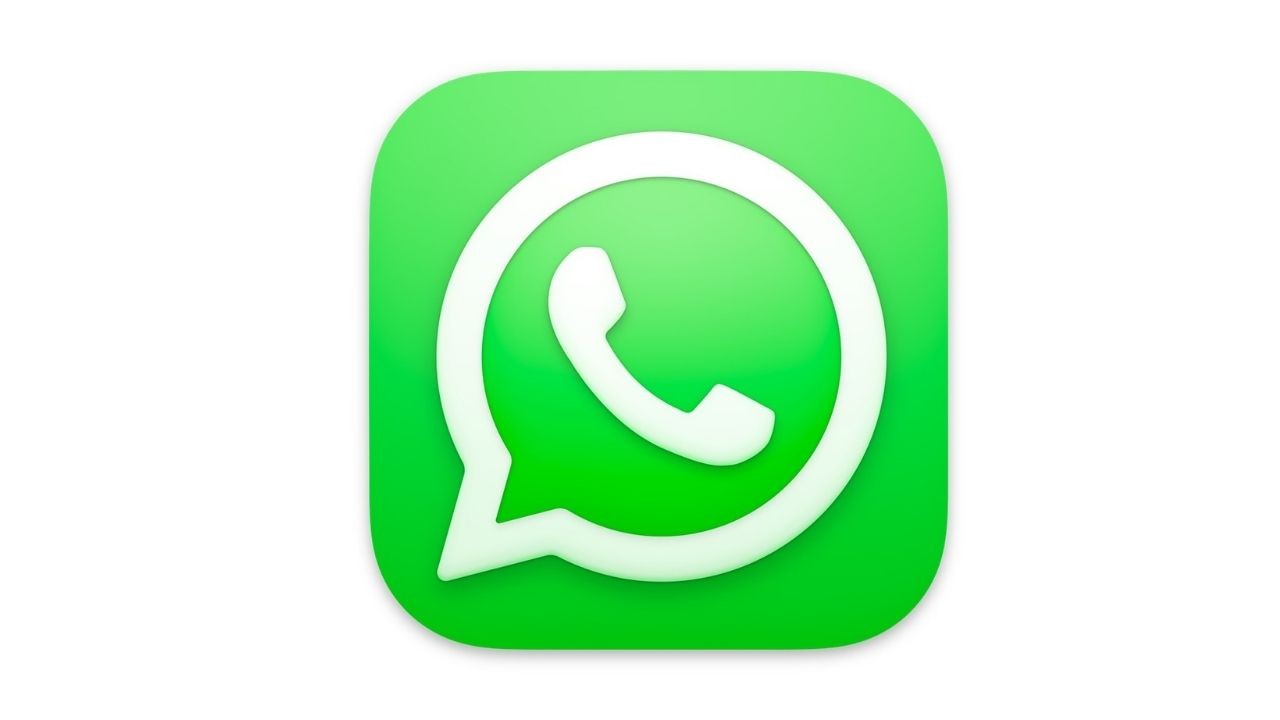 If you are looking for a messaging app with stability, security and simplicity, nothing can beat WhatsApp. WhatsApp has a global user base of 2 billion active users which makes it the most widely used mobile messenger app on the planet. WhatsApp offered a level of innovation that the world had not seen before a decade ago. People used to have to pay exorbitant rates for international calling minutes on top of their voice and text plans. Calling to any country in the world is now free of charge as long as you have a stable internet connection and a data plan, with WhatsApp the possibilities are endless and you can send messages, videos, voice recordings, live user locations and even payments across any Android or iOS running device. Its accessibility, global appeal, and easy user interface truly makes it the best instant messaging apps for iPhone 12 series.
2. Telegram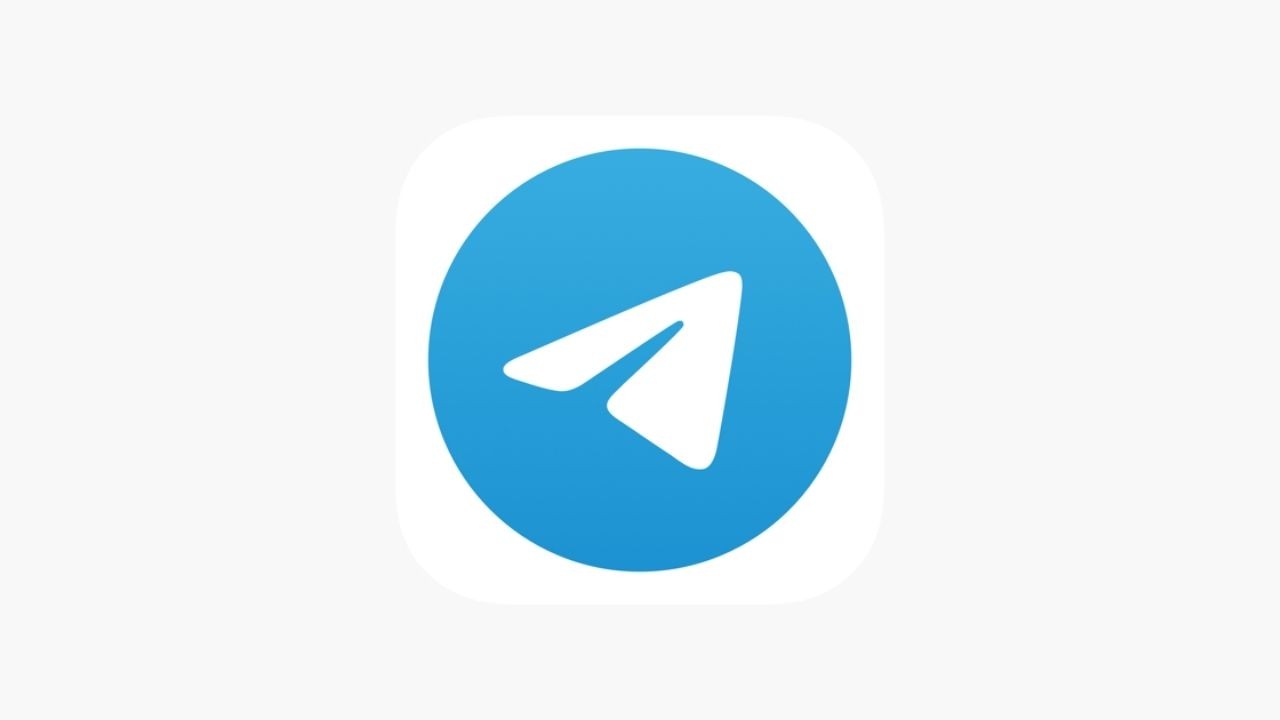 Look if we're talking speed, Telegram is the winner of the best instant messaging apps for iPhone roundup. Today, Telegram is touted as the app that has revolutionised fast and secure messaging. Not only is it free but it also offers super cool features like unlimited members in a group where you can use Telegram's channels if you want to send a message to a larger group. These can accommodate an unlimited number of members, and if you're the channel's creator, you can even control who can post in it for all members to see. Not only this but the app also offers secret chats which include end-to-end encrypted communication with the ability to set a self-destruct timer, which means that when the timer expires, all messages will be automatically deleted. Sounds intriguing? Then give it a try! There's a lot more which Telegram offers like bots that can perform neat tricks and tasks for you, accessibility across all platforms, and unlimited server storage. All of this certainly makes Telegram one of the best free instant messaging apps for iPhone 12 series without a doubt.
Also Read: Best Fast Chargers for iPhone 12 and iPhone 12 Mini 
Best Social Networking apps for iPhone 12 
1. Snapchat
Snaps, streaks, and stories– with Snapchat, you're truly living the moment. Snapchat has a lot more to offer than just connecting with and following friends: games, news and entertainment, quizzes, and truly innovative photo and video editing tools, like filters and lenses. You can quickly send videos and photos to your friends that are worth sharing, rather than sending them via messages or texts, where they will be saved in their history until they delete them. Unlike other apps where you can only see 'Going to a concert today', with Snapchat, you'll be able to live that moment right then and there. Even today, Snapchat is one of the best social networking apps on iPhone for capturing life as it happens, try it, and enjoy every moment!
2. Facebook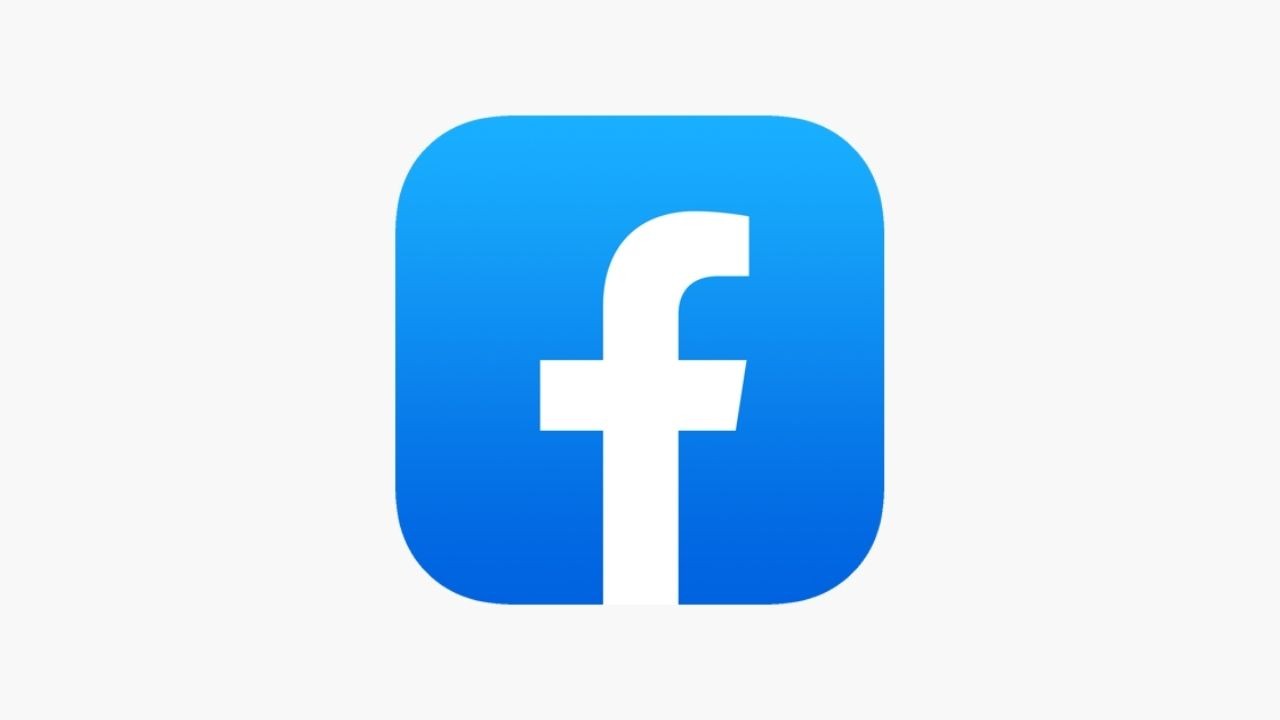 Being in the game for a long time has its perks, and Facebook is the best example of that. Even today, Facebook is the largest social network in the world, with 2.91 billion monthly active users as of the third quarter of 2022. The best thing about Facebook is that it is everywhere. Everyone, ranging from your friend in middle school to your neighbor's mother uses it, which makes it easier to stay connected with old friends. You'll gain access to your News Feed, where you can see updates from friends and family, as well as any Pages and Groups you follow when you download the official Facebook app. Links open in the built-in browser for simple user experience, allowing you to make changes to your profile and pages while on the go. You know what this means? You can keep yourself updated with what's happening around the world and also watch dog videos– on the same app! Sounds like a steal deal, right?
Also Read: Best Anker Chargers for iPhone 12
3. Instagram
Instagram is a popular photo and video-sharing app  that allows users to create retro-looking projects with only a few taps and then share them with their friends and other Instagram users. Three new filters, as well as a fading feature and colour overlay options, are included in the current edition of the programme. It also has a new Post Notifications feature that makes it easy to keep track of what your pals are up to. Finally, hashtags can now include emojis, making it easier to share your photos with the Instagram community. But what is unique about the Instagram phenomenon, though, is how users have utilised the app to tell a tale about their daily lives through stylized photos and videos which ensures that you are updated with anything and everything! 
4. Twitter
Twitter is one of the world's most popular social networks, ranking alongside Facebook as the top two, so not including this in the list for the Best apps for iPhone 12 in 2022 would have been a crime! It is used by hundreds of millions of people every day, and many of them rely on it to keep up with the newest news and trends. With its 140 character limit for a tweet, you'll have a blast as you scroll through your feed with tons of memes. The best thing about Twitter is the fact that it keeps you updated about everything that's happening around the world, and who is in news just by a simple click. Apart from that, you can use the heart icon to favourite tweets, retweet them, or directly react to them (which adds a @ to your tweet). You won't miss a single update if you follow the accounts of your favourite individuals, groups, or companies. Direct messages to specific accounts can also be sent, which makes interacting with others so much easier. Twitter is what we call the 'moment' which ensures that you receive updates, news and so much more from anywhere in the world! 
Best Video editing apps for iPhone 12 Pro
1. Videoshop
Videoshop is a powerful iPhone 12 Pro video editor that allows you to perform a variety of operations on your videos. You can either record or import clips from your camera roll directly from the app. After that, you can add text to the clip, add narration, combine multiple clips into one, and more. You can also add tilt shift and transitions between multiple clips to the video. Videoshop is an extremely powerful tool that allows you to manipulate your videos in a variety of ways. Videoshop also allows you to record voiceovers, which is useful if you need a video editing app for how-to videos. After you've finished editing, the app compiles the video, allowing you to add themes and filters, as well as a title, author name, and other details. The app also allows you to save the finished video to Dropbox, Photos, or share it on sites like Vimeo, Instagram, YouTube, and others.
2. LumaFusion Pro
LumaFusion Pro has been a popular choice in the App Store for a long time. For a low amount, this app offers a wealth of advanced tools that make creating high-quality content from your iPhone a breeze. LumaFusion Pro, like Final Cut Pro, offers a magnetic timeline that makes rearranging your video content easier. You may also drop markers to leave comments and multi-select clips to be deleted, relocated, or copied with this software. When working on complex tasks, the easy interface makes the process stress-free. 
You can use this app to add styles and effects to your videos. You may create multi-layer titles in a variety of shapes, texts, and images with the Titler effect. LumaFusion can also fully colour correct your footage to eliminate distortions like overexposure. You can see all of the changes to your video in real time with the real-time preview. If you are looking for a holistic yet uncomplicated video editing app for your iPhone 12 Pro, then this is the app which should meet all your needs!
3. GoPro Quik for Mobile
Created by GoPro, Quik is a video editing app. This app is a versatile solution for filmmakers because it works with footage captured on iPhone, Android, and GoPro cameras. Advanced editing features including slo mo and automated audio detection are included in Quik. This app was created specifically for action photography. Infact, the GPS Stickers display your speed, altitude, and distance travelled. This and other small details make it ideal for editing action-packed videos. You can trim, rearrange, zoom, and rotate your videos with Quik. You can also use their Smart Cut feature, which automatically reduces your films. The software includes 26 IOS themes, each with its own transitions and images. It's also simple to select the right background music with over 100 free tracks to choose from. Quik is a terrific alternative for the adventurous filmmaker and is accessible for free in the App Store.
Also Read: Best Camera Lens Protectors for iPhone 13 Pro and iPhone 13 Pro Max
4. Filmmaker Pro Video Editor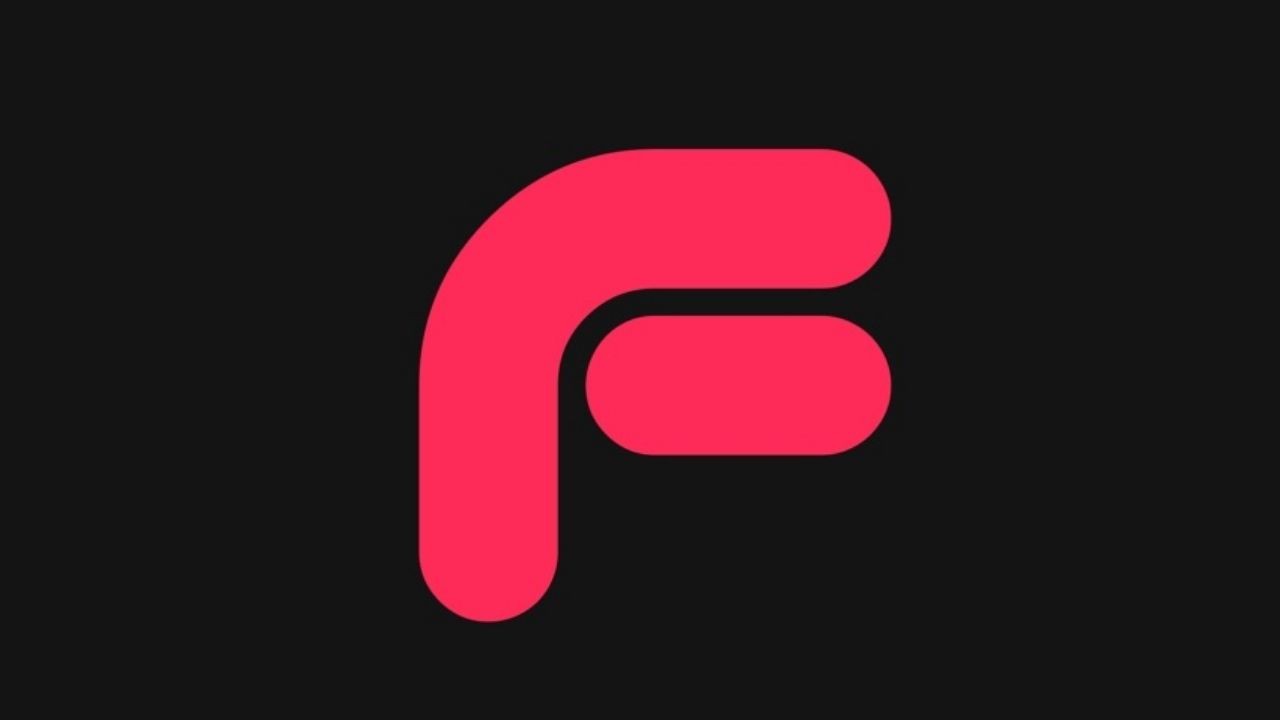 Filmmaker Pro is similar to iMovie but more advanced. This app offers basic video editing tools as well as more manual options for controlling how your video is recorded. The ability to quickly swap out any green screen background with just a few taps is the most exciting feature offered by Filmmaker Pro. Color gradient, white balance, and saturation can all be tweaked in this video editing app. With 30 filters and transitions to choose from, this app has plenty of features to keep you occupied for a long time. Intermediate video creators who have outgrown iMovie may find Filmmaker Pro to be a good option. This app is free to download from the Apple Store, but it does require in-app purchases, in any way the simple and easy to use interface with amazing features certainly makes it one of the best apps for iPhone 12 in 2022!
5. Splice Video Editor and Maker 
Splice is distinct from other video editing apps in that it is primarily intended for use on social media. Instead of exporting files to a computer, Splice emphasises the importance of optimising videos for social media sharing. Splice has an audio library where you can record voice overs, add sound effects, and use music as a visual backdrop. There's also an iTunes integration feature in the app, and to rain on more happiness, Splice Video Editor and Maker is free to download in the app store, but access to some tools may require in-app purchases. Splice, on the other hand, is a good video editing app for anyone looking to improve their social media content with gorgeous videos and edits. Try it, we are sure you'll love it.
Best Note taking Apps for iPhone 12 
1. Simplenote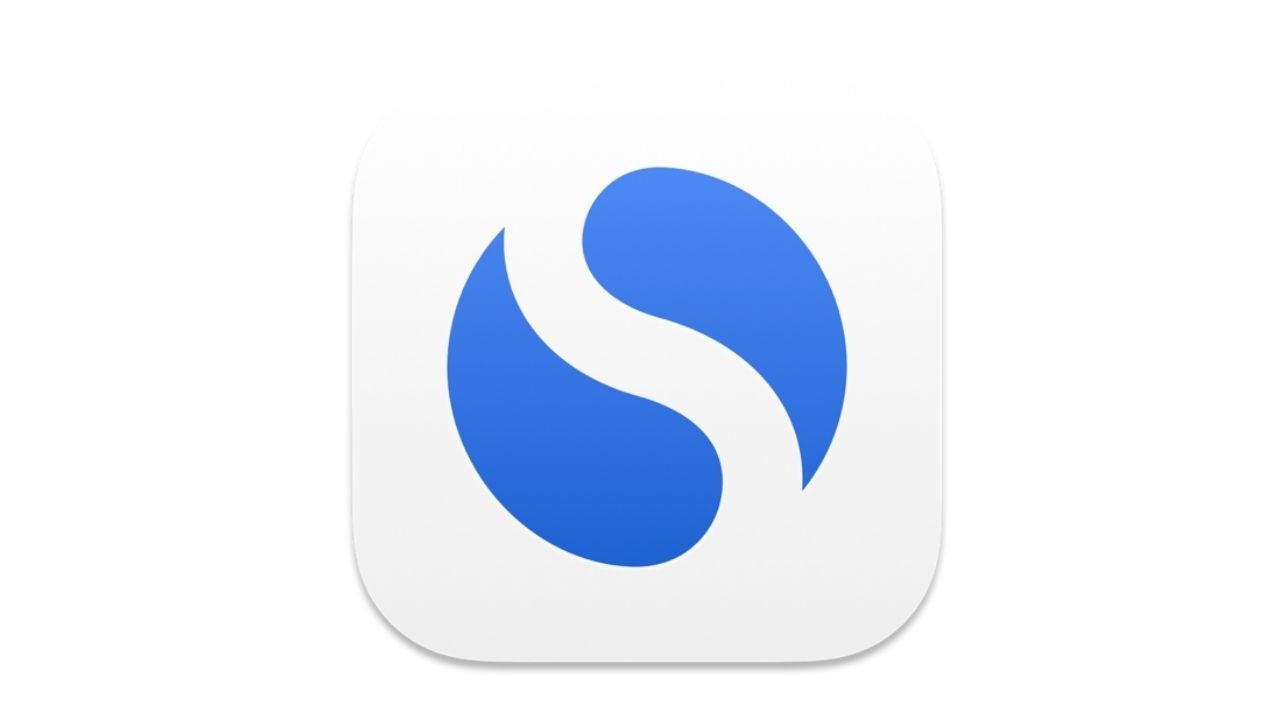 When it comes to Simplenote, the app is a fan favourite. This is one of the Best note taking apps for iPhone 12 because it is extremely simple and easy to use. You can use the app to take plain text notes that take up very little space on your device, so by no means are you compromising on your storage! By tapping the Information icon and turning on the Markdown toggle, you can view a Markdown preview by swiping the page to the right. Tags are the sole means of organisation, in this app. There are no notebooks or folders; simply use the tag field on your notes to create your own system of tags. These tags are then stored in the left-hand sidebar, where you can browse by tag with a single tap. There are no features hidden behind in-app purchases or subscriptions because Simplenote is free: You have unrestricted access to everything. Passcode or biometric security, a dark mode theme, and syncing with other Simplenote instances are all included. However, Simplenote requires a free WordPress account to use and sync. By and large, Simplenote is the perfect tool for the job wrapped up in a delightful free package if your idea of note taking relies solely on typed words and minimalism, making this a must-have app for iPhone 12 series in 2022.
2. Google Keep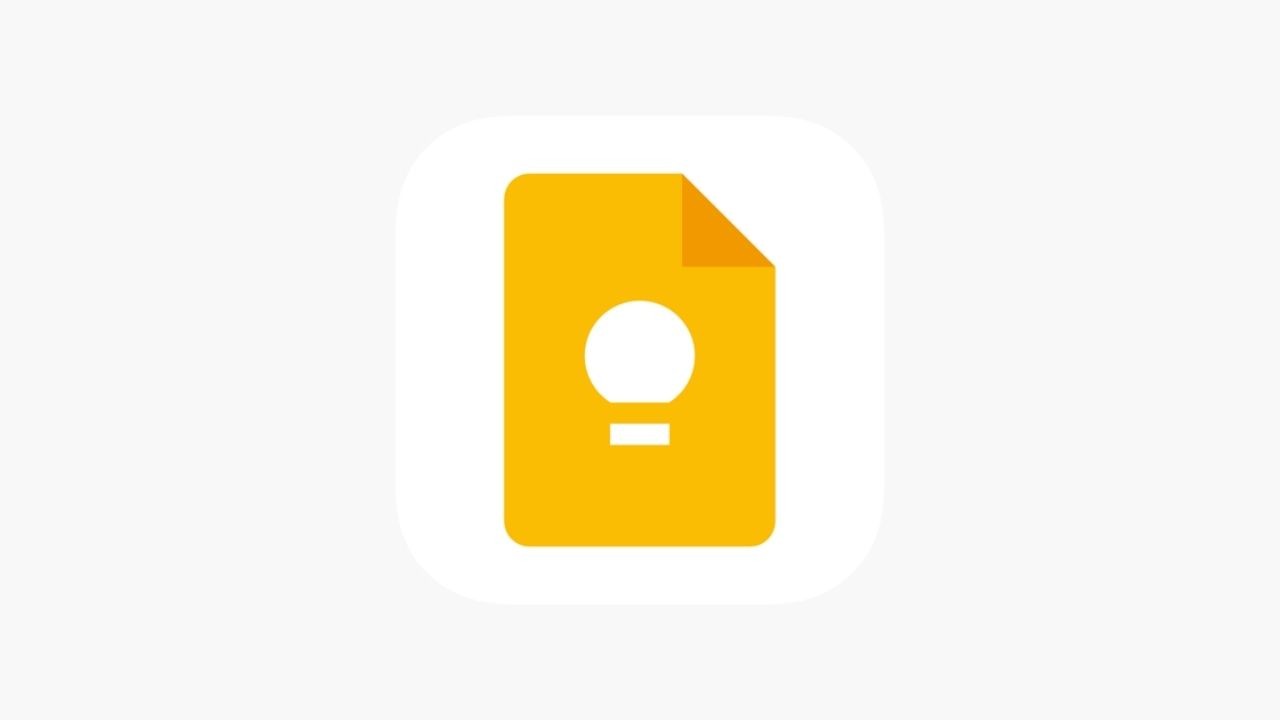 When it comes to the best note taking app for iPhone 12, we would be doing a disservice to you if we didn't mention Google Keep. This app does an amazing job at emphasising the visual aspect of note-taking by displaying all of your notes in a scrolling list on the home screen, giving it the appearance of a scrapbook. You can take simple text notes with the app and use your device's camera or the Photos app to capture checklists, sketches, and handwritten notes, as well as audio recordings and images. It's also possible to combine any of these elements into a single note. Keep uses Gmail-style labels to organise your notes collection. Although the labels aren't color-coded, you can apply multiple labels to a single note by tapping the three dots in the note's lower-right corner, then selecting Labels and ticking all that apply. Tags can be used anywhere within a note, just like a regular #hashtag, allowing you to use the best iOS note taking app's own search feature to filter by tag. Finally, each note can be color-coded using one of twelve different background colours and you can also invite other users to collaborate on the same note. This makes Google Keep an excellent app for making grocery lists. On the slightly cluttered home screen, these colours help distinguish your notes from one another. Sync is free and takes place on Google's servers, with any data stored taking up space in your Google account. Therefore, if you want a note taking app which works seamlessly across iPhones, iPads, Mac, Android and even Apple Watch, then Google Keep is an absolute beast of an app.
3. Notebook 
Another free note-taking app that strikes a good balance between usability and functionality is Zoho Notebook. It's a great alternative to Apple Notes for those who don't want to be confined to the Apple ecosystem. Zoho's note-taking system is based on cards. Every note you make is a card, and different cards are used for different types of information. Rich text notes, checklists, audio recordings, photos and images, sketches, and files such as PDFs are all represented on cards. You can combine any number of these different elements in a single text card by creating a new text card. You can take photos directly into notes or scan documents and business cards for safekeeping using the camera feature. In fact syncing is also quick and undetectable. But keep in mind that in order to use the app at all, you'll need a Zoho account, because that's how the Notebook syncs with other features of the app. Your notes can be exported to PDF, Zoho's ZNote format, or the standard iOS share sheet options. There are no limits on how many devices you can sync or upload, and there are no upload quotas as well, which makes it the perfect steal deal!
4. Notability 
One of the best note taking apps for iPhone 12 is Notability. Notability is a fully-featured note-taking app that allows you to type or handwrite your notes. For creating lists or to-dos, the app supports simple text input with bullet points and checkboxes. Choose from handwriting, highlighting, an eraser, or a lasso tool by tapping the input method icon at the top of a note. You can also add images from your camera or Photos library by tapping on the camera icon. Notability not only allows you to record text and handwritten notes, but it also allows you to record audio. Because you can use a feature called Note Replay to play back both the audio and the ink recordings in time with each other, this is ideal for use in lectures or business meetings. When you enable Note Replay and replay an audio recording, your notes and drawings will appear exactly as they did when you first made them. The superior inking capabilities of Notability are put to even more use as a
PDF markup tool. Dividers (folders) and subjects are used to organise the information (subfolders). You can also use the search bar to search the entire contents of your notes, including handwriting. You can even convert your handwriting to text by using the lasso tool to select it, tapping it, and selecting Convert to Text (you'll get a preview first). All these features and a seamless integration with the Apple ecosystem, make Notability one of the best apps for iPhone 12 in 2022.
5. Paper
When it comes to iPhone 12, Dropbox's Paper is a must-have note taking app for students . Rich text capture is supported, as well as the standard bullet point, checkbox, and text formatting options for quick notes, to-dos, and lists. Images can also be directly inserted from your camera or Photos app, however what makes it a worthy contender in our list is its fantastic collaboration features. Folders are used to organise notes (or Docs, as Dropbox Paper calls them). Folders, like notes, can be shared with collaborators, allowing quick access to an entire folder's worth of notes with just a few taps. You can mark documents as favourites, and they will appear in their own Starred tab for easy access. The Notifications tab should also keep you up to date on any recent changes to your notes. Paper also has a few other nice features that make it ideal for group work. To draw someone's attention to the current note, mention them by their @username. To quickly take meeting notes, plan a project, or hold a brainstorming session, use templates. Despite Dropbox Paper's collaborative and web-based nature, and the cloud storage platform it's built on, it also works offline. All of your documents are downloaded and stored locally, with changes being pushed to the server when you reconnect to the internet. Dropbox Paper is free to use, but you will need a Dropbox account to do so. Anyone who signs up for a free Dropbox Basic plan will receive 2GB of storage.
Also Read: iPhone 12 Overheating on iOS 15? Here's how to fix it
Well, this marks the end of our list for the Best apps for iPhone 12 in 2022. We are sure that these apps will surely make your iPhone  12 experience worthwhile! Also, while you're here make sure you check out our roundup on the