Traveling for work is an amazing experience because you get to fulfill all your professional goals and duties while exploring new places. However, this amazing experience can get really stressful when the essential tech that you carry with you malfunctions or fails. Travel tech peripherals need to be functional, accessible, easy to use and reliable. We have tested a large variety of products from many manufacturers and in all our testing, Baseus has always stood out as a brand which we can stand behind. We have used Baseus accessories personally while traveling and they've never let us down. Here are our top 3 travel essentials from Baseus-
Baseus Power Combo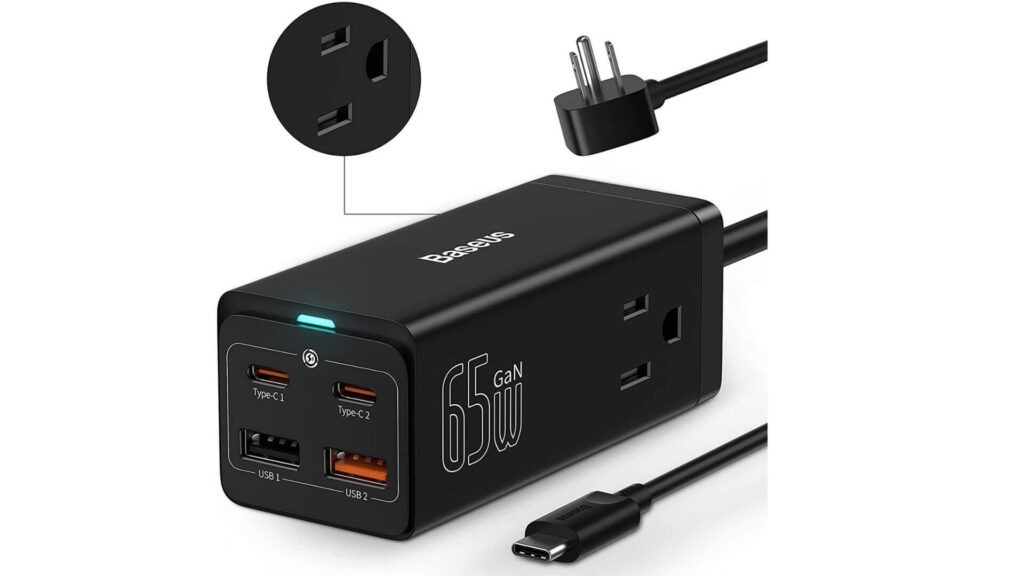 Search any professional traveler and you are bound to find a number of devices, be it a laptop, smartphone, earphones or a smartwatch. Travelers would agree that the number of devices that need to be plugged in is always more than the number of sockets available. Well, with the Baseus Power Combo, you only need one socket!

The Baseus Power Combo is a very contemporary take on the power strip concept. You get a sleek, compact brick which exudes sophistication and finesse. Traditionally, users have always tucked behind and concealed the power strips in their setup. That won't be the case with the Baseus Power Combo!


Of course, good looks doesn't mean a compromise on functionality! The Baseus Power Combo is an exceedingly capable peripheral which can optimally power up all your low to high-end desktop devices. It is a 65W GaN3 charging station with 2 outlet extenders and 3 fast charging ports, which can optimally charge devices like your iPhone, Galaxy, Watch or AirPods. It makes for an elegant daily use solution too, given how most devices do not come with an adapter in the box anymore. The 2 outlet extenders prove handy as a converter when you're traveling overseas.

We understand that the compact size of the Baseus Power Combo might raise overheating concerns. Well, worry not because this peripheral features Baseus' patented cooling technology which isolates the USB Type C and Type A ports from the AC Outlets for better heat management and safety. We would definitely recommend the Basues Power Combo for all business travelers!
Baseus Metal Gleam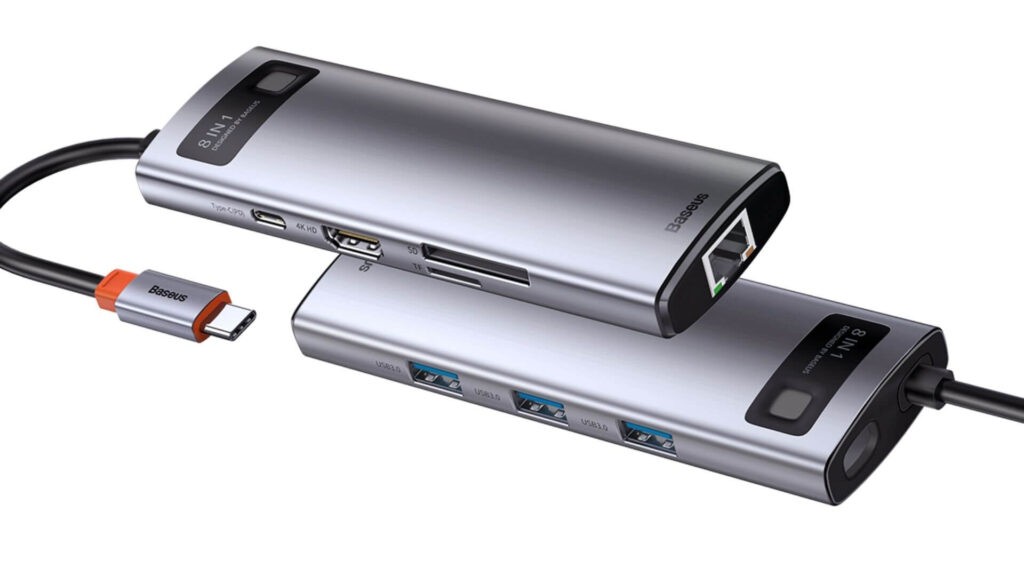 As technology is racing forward, accessibility and inter-device support is being left behind. Newer laptops often lack the large variety of I/O ports that we used to see only a few years ago. The lack of a compatible dongle or adapter to make your devices work is a situation which could frustrate anyone, more so a traveler in a new city! The Baseus Metal Gleam comes to the rescue!
The Baseus Metal Gleam is an 8-in-1 Multifunctional Type C Hub Docking Station for your computer. It is a smart hub with a variety of different ports which can solve all your connectivity problems. It acts as a very elegant one-stop solution when you compare carrying just this accessory to carrying multiple dongles and adapters for different situations.

It features 8 different ports, essentially transforming that one Type C port on your laptop to multiple different ports for data transfer, display expansion, internet connection and charging. As always, this 8-in-1 multipurpose functionality does not mean any compromise on individual port performance. The HDMI port, for example, supports 4K content with a qualified graphic card, cable and monitor. The Gigabit Ethernet port supports 1000 Mbps Gigabit RJ45 technology along with backwards compatibility. You can even use the Type C PD ports to fast charge your devices via your laptop! If you have a Macbook or PC with only Type C ports, we think that the Baseus Metal Gleam is a must have for your work setup! 
Baseus SuperSi Pro Charger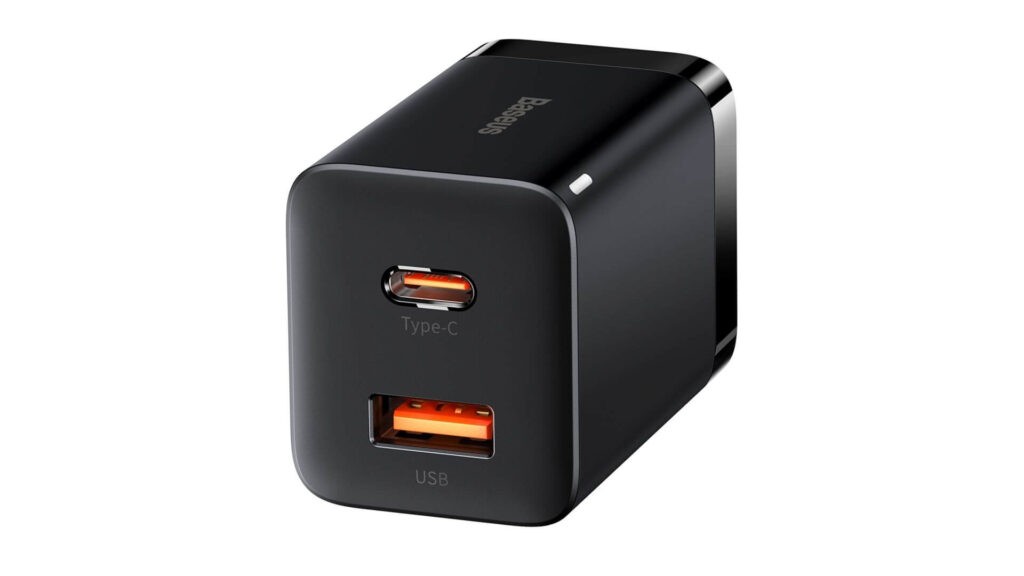 It is incredibly frustrating to buy an incredibly expensive smartphone or a tablet and unbox it only to find a measly charging cord with no adapter. Be it an iPhone, iPad, Apple Watch, Galaxy S22 or any other flagship device, you are not going to get a charger in the box. You could buy an adapter from your smartphone manufacturer or you can be smart and get something more advanced… like the Baseus SuperSi Pro Charger.


The Baseus Super Si charger upports 30W PD fast charging which can charge a large, power hungry device like the iPhone 13 Pro Max from 0-60% in only 30 minutes! What's more, it features Baseus' in-house chip which offers sustainable charging. This technology will rapidly charge up your phone if it is at a lower battery level(say 10%) but gradually slows the speed down to safety mode once you're sufficiently charged. This helps conserve the battery health and goes a long way in ensuring good long term performance of your device.

The Baseus SuperSi Pro Charger also features both a Type A and Type C port so no matter what kind of cable you get with your device, you're good to go! In addition, you can even use both these ports simultaneously! The Baseus Power Split technology will provide 18W charging to the Type C port and 12W to the Type A port to fast charge both the devices simultaneously! We use the Baseus SuperSi Pro Charger everyday to charge our devices and believe this is a better solution than first party adapters!

Check Price on Amazon