Android 14, officially named Upside Down Cake has been the talk of the town for the last six months or so. As you know, Google works on every upcoming Android version behind closed doors, we couldn't speculate what's coming for users. So, if you are wondering when Android 14 will be released, there's some time left but Google is surely inching toward it Now that Google has announced Android 14 Developer Preview 2 for supported Pixel phones, we already have some hints about the upcoming features of Android 14 and improvements over Android 13. 
So if you are wondering what are the new features in Android 14 and how is it different from Android 13, you've come to the right place. After spending hours of research, and scouring through hundreds of resources, we are here with a comparison guide about Android 14 vs Android 13.
We understand learning more about upcoming Android 14 features excites many of you, so we won't make you wait longer. Let's jump right into the comparison of Android 14 vs Android 13. This article will answer all your queries related to the next big Android update and most importantly whether is it worth upgrading to Android 14 or not.
What's new in Android 14 in comparison to Android 13
Android 14 vs Android 13: Accessibility (Fonts, New Hearing Devices Settings, and Regional Preferences)
Android 14 will support larger fonts 
Android has supported large fonts for ages now, but what if the largest available font size is not enough for you? Well, we have good news as one of the biggest Android 14 features ought to be the larger fonts. We have seen Google improving accessibility features with every new Android update in the past, and it continues to do so with the Android 14 as well. As seen in the Android Developer Preview 2, the next big Android update will make it possible to scale up text across the system by up to 200%. Google is also unveiling a non-linear font scaling curve to mitigate any sorts of layout issue which might get triggered by this setting. In layman's terms, the feature will prevent text from getting bigger than necessary if it is already large enough. Having all that said, it is important to mention that in Android 13, you could only scale up text across the system by up to only 130%. Therefore, if you are someone who likes using your device with bigger text, Android 14 would be an ideal choice. This feature will be super useful for devices with large displays like foldables and Android tablets.
New Hearing Device Settings incoming with Android 14
Talking of accessibility, it is important to mention that Google is coming out with new hearing device settings on Android 14. As reported by XDA, the Android 14 features a new hearing devices section in the Accessibility screen. This will allow users with less hearing capabilities to pair a new device with the help of Bluetooth. The new hearing device setting in Android 14 has all the toggles in one place including hearing aid compatibility, and so on. While the feature seems to be helping users with hearing impairments, we can't just rule out the RTT (Real-time Text) feature that was rolled out with Android 13. If you are unaware, Android 13 has this feature meant for those who are deaf, hard of hearing or have a speech disability. The RTT feature on Android 13 allows users to text in real time with another participant while being on call. 
Regional preferences support 
Well, if you thought that's it, there is more Google is adding more to the Accessibility section with Android 14 in comparison to what we saw on Android 13. With Android Developer Preview 2, Google has also made an official announcement about the Regional Preference page which was absent on Android 13. This Android 14 setting is available just below the per-app language options. As spotted by Esper, users will be able to set their units and number preferences. Meaning, you can use this setting to choose between Celsius and Fahrenheit, and use different calendars depending on your region when you're traveling internationally. That's not all, you can even choose which number system to use within the device.
Also read: How to Hide Private Photos on Android Phone or Tablet – 7 ways
Android 14 vs Android 13: Notifications
Android 14 to support visual notification alerts via screen and camera flash
With Android 13, Google focused on improving users' privacy and control over an app. The last OS update from Google required apps to opt-in users' permissions to send notifications. We saw different options under the Notification page of each app that let users control how much and what exactly they want to get notified by an app. 
Well, this time around with Android 14, Google has focused more on ease of notification access. Every now and then, we feel annoyed when we miss a text or social media notification of near and dear ones. And, that's unavoidable especially when your device is in silent or vibrate mode. You might have seen a Notification LED option in the past where a small Red or Green light used to blink on a limited number of devices. However, it wasn't that efficient to track all your notification when you are busy working. To cope with that Google is finally rolling out the visual notification alert via screen and camera flash on Android 14. The Android giant says that it will be also helpful especially if you're hard of hearing and tend to miss notification sounds on your Android device. 
The new Notification feature on Android 14 will give you the option to flash the LED flash of the rear camera twice when a new notification is received. In addition, you'll also have the option to flash the screen with personalized color choices to track every notification. It is worth mentioning that when you are using your phone and receive a notification, you will see your choice of color as a translucent overlay on the screen.  
Also read: Notifications not working on Android 11? Here are top 16 ways to fix it
Android 14 vs Android 13: Privacy and Security Feature
Selected Media Access to Apps
Privacy and security have been vital areas of Google's Android mission. And, with Android 14, the company wants to convey that it has improved its users' privacy and security features. On the security front, Google has introduced many improved privacy and security feature which wasn't polished at the time when Android 13 was publicly rolled out. As stated in Android Developers Blog, users will be able to grant apps access to selected photos that weren't available on all Android 13 devices. We learned that the new permission dialog would include three options:
Allow access to all photos:

When a user permits by tapping this option, apps will be able to access the full media library of the device including all photos and videos. 

Select photos:

With this option, apps will have access to videos and photos that are selected by users and it will be available temporarily via Media Store. 

Don't allow:

When a user chooses this option, an app can't access any photos and videos stored on a device. 
Faster PIN Entry
That's not all, Mishaal Rahman, a reputed Android news reporter, stated on the XDA forum that Google is also working on a faster PIN entry option. The feature ensures that you don't have to confirm or no longer have to hit enter button after you have entered a lock screen PIN or six or more digits. Your device will recognize it automatically and unlocks your device on its own as soon as you enter the last digit. To remind you, this isn't the biggest change that you would see on Android 14, as many Android phones running on Android 13 (Samsung Galaxy devices) and iPhones have had this feature for some time now.
For your reference, I already use this feature on my iQOO Z5 5G running on Funtouch OS 13 (Android 13 skin developed by iQOO).  
Enhanced Passkey support
With Google's announcement of Developer Preview 2, we got to know that Android 14 focuses on improving Credential Manager API that was announced last month. As stated it will ease the sign-in process allowing users to store credentials using services like password managers. Let's not forget, with Android 14, Google leaps forward to the future of a passwordless era making passkeys available to its users at large. Passkeys was introduced by Google in December last year which the company says is more secure than using a username and password to sign into apps or websites. For the uninitiated, we have published a detailed guide about what are passkeys and how to set them up on your Android device.
Also read: 10 Tested Ways to Fix Android TV not connecting to Wi-Fi Errors
Android 14 vs Android 13: Installation block for older apps
Talking about Android 14 vs Android 13 and not discussing improvements in privacy and security features won't do justice to this article at all. In a revolutionary move, Google is completely restricting sideloading with Android 14. You won't be able to install any apps aimed at an SDK version below 23. Showing concern, Google mentions that malware often uses SDK versions to affect older versions of Android to avoid the limitations of SDK 23 or the upper versions. This will prevent getting malware on devices, even if users are convinced to sideload an app. It is indeed a great addition and a welcome change for Android 13 users who are eagerly waiting for Android 14.
Also read: How to Fix Microsoft Outlook Not Receiving Emails on Android
Android 14 vs Android 13: A useful and beautiful new back gesture animation
The Predictive Back Gesture is here 
The way people use their Android phones has changed ever since Google introduced full gesture navigation in Android 10. That said, the Android giant never really made significant changes other than a few tweaks until Android 13. However, Android 14 will offer some serious upgrades to the users with predictive back gestures. Previously on Android 13, you wouldn't know which screen you will land on when you use the back gesture option. But, with the predictive back gesture feature the system will offer new animations to let you know which screen will you will navigate using the back gesture. You will be able to use this feature within apps when you move your way back toward the home screen. 
If you are eager to try out this feature, you can enable the predictive back navigation in the Android 13 developer option on Pixel phones. Some apps including Google News and others support this feature now. 
Here's a glimpse of what the predictive back gesture feature would look like: 
Also read: How to Save a Route on Google Maps on iPhone and Android
Android 14 vs Android 13: Satellite connectivity 
Seems Google is chasing Apple, this time around!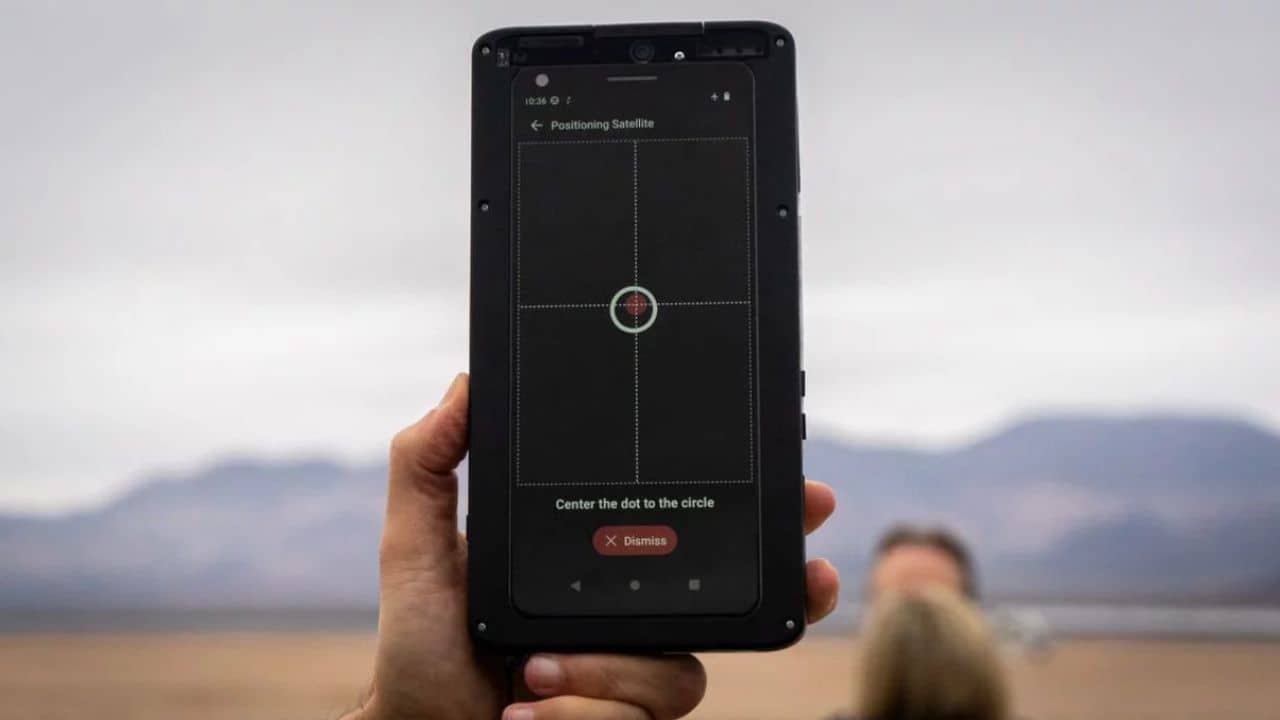 If the statement of Google's Senior Vice President for Android Hiroshi Lockheimer is taken into consideration, Android 14 might bring emergency satellite connectivity in the next big OS update. As per reports, Qualcomm modems
will come out in support of the revolutionary Android update and tackle the competition given by the likes of Apple. To remind you Snapdragon processor manufacturer took CES 2023 keynote to announce satellite support for its upcoming chips. 
Android 14 vs Android 13: Integrated Health Connect app
If you are a fitness freak and keep track of all your daily workout activities, we assume you have several health and fitness apps on your Android 13 device. The fact is that not every app covers all the vitals that you might want to track. Health-tracking apps can share data with other apps but there was not a single Android API that health apps could use to share data. However, with Android 14, the wait is over. Google's Health Connect app is the solution to all such problems. It acts as a middle-man for tracking apps to share health data. For example, if
MyFitnessPal wants to fetch data from apps like Samsung Health, Google Fit, or more, it is used to interact directly with each app for your health data. But, now, all it will need is to connect to Health Connect, and the app will handle all the connections. In simple words, it acts as a hub to fetch and share data to and from health-tracker apps.
The good news is that the Health Connect (Beta) is available on the Google Play Store for you to download and try out. It's not pre-installed on your phone as of now so many of you don't know about it. But, Google has hinted that it might have the app pre-installed on phones that will receive an Android 14 update, possibly later this year. 
Android 14 vs Android 13: Support for cloned apps
Well, we all have that fascination with using multiple WhatsApp and other social media accounts. There are apps on Google Play Store such as
Parallel Space, Super Clone, and more that let you use two accounts on the same phone. However, there is no native support for app cloning up until Android 13. But, with Android 14, app cloning will be possible. In the next big OS update, Google is rolling out an app cloning feature. This Android 14 feature will be available for users through device settings. 
You can set up app cloning by visiting Settings app > Apps > Cloned Apps.
Also read: How to Hide WhatsApp Status from selected contacts in Android- Step-by-Step Guide
Android 14 vs Android 13: Apps installed in the background aka Bloatware finder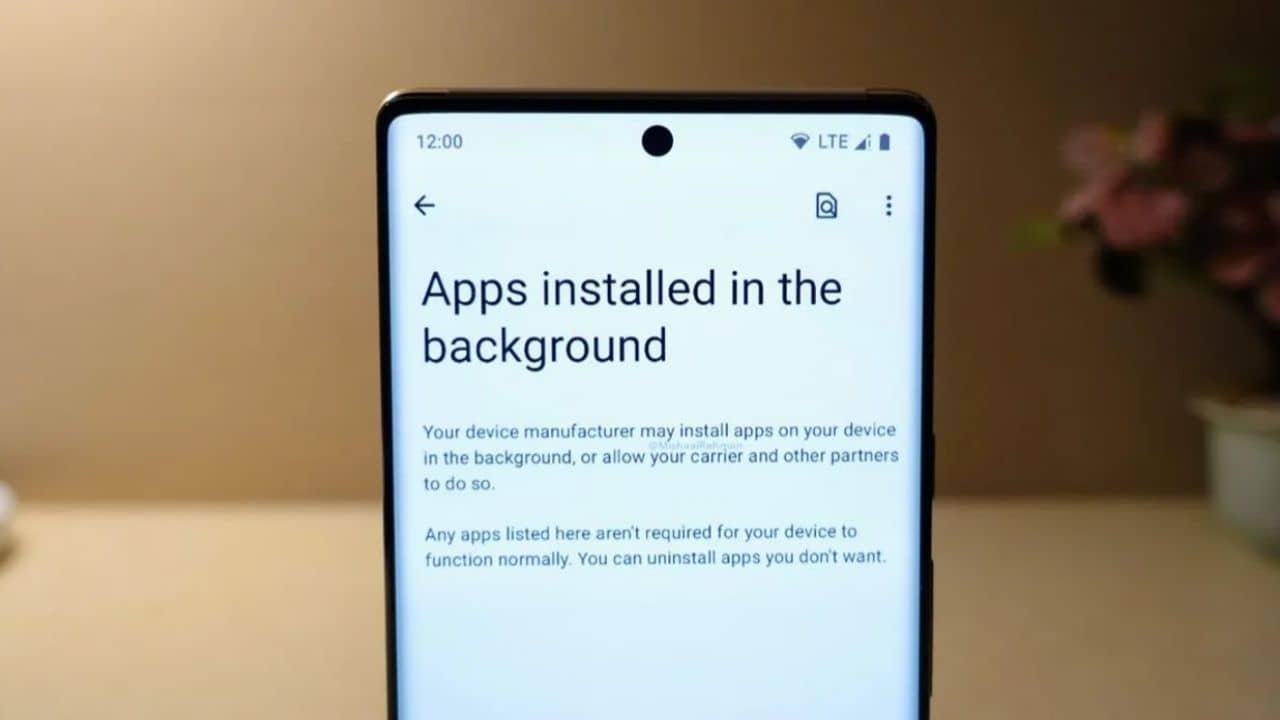 Nobody likes Bloatwares, and they are hard to define. In simple words, bloatware are such apps that never or mostly remain unused by the user and come pre-installed on your device. Apart from Pixel and Apple phones, almost every smartphone brand has a minimum of one bloatware app pre-installed on it. Looking at you Samsung.  They unnecessarily run in the background and affect the performance of the device. Many Android 13 devices are also reported to have bloatware. However, there is some good news for bloatware haters like me out there. Google is rolling out a new Android 14 feature that lists "Apps installed in the background." These apps are listed in the system settings on the 'Apps" page so you can get rid of them all at once. 
Also read: Best End-to-End Encrypted Android Messaging Apps to Download in 2023
Android 14 vs Android 13: Emoji Wallpaper customization feature for Pixel phones
If we have to compare Android 14 vs Android 13, then we must mention the amount of customization the new Android OS brings to the table. Android 14 is bringing a new Emoji wallpaper customization option for Pixel phones. It is reported that you'll be able to create custom wallpapers with the help of your beloved Emoji Kitchen variants. Well, it opens up a way for you to access and create an infinite number of personalized wallpapers and flaunt them on the Android home screen. The feature is named Emoji Lab. However, we can't commit whether Google will end up rolling it out on Pixel phones, but what we can tell is that it surely is a fun feature. To remind you it is similar to
Apple's iOS 16 lock screen customization emoji feature.
Also read: Best Widgets for Android Home Screen
Android 14 vs Android 13: Fast Pair support
Google hasn't talked about everything that it has planned for Android 14. But, with the Android 14 Developer Preview 1 and Preview 2, we have been seeing tons of new features in comparison to Android 13. The option to turn on or off the fast pair feature is among those unannounced features of Android 14 that we have come across recently. To remind you, the Fast Pair support was announced by Google alongside the launch of Pixel Buds back in 2017. This feature will help Android users to quickly and automatically pair with nearby Bluetooth gadgets like a smartwatch, TWS earbuds, etc, without having to jump onto the Bluetooth settings to pair it manually. Also, you'll have the option to turn the fast pairing feature off to get rid of annoying interruptions while being on call. 
Android 14 vs Android 13: Guest mode
Did you come across the latest Developer Preview 2 recently and wondering what is new in Android 14's Multiple user settings? If yes, the Android giant has brought the Allow guest to use phone feature to the top-level menu. It comes in handy for you to enable phone calls for any random user (be it your colleague or family member) using your Android device. Let's not forget, previously on Android 13, this option was placed behind the Guest account which wasn't easy to trace from within the device Settings. FYI, at present, only OnePlus and a limited number of Android manufacturers offered Guest Mode support on Android. 
Also read: How to Add and Delete Instagram Notes on Android and iOS (Step-by-step Guide) 
Is it safe to install the beta version of Android 14?
First of all, Google hasn't announced any official date for rolling out the Android 14 beta, and even if it does, we never recommend installing it on your daily driver. Remember, it's not the stable version of Android 14, it's beta. If you are a normal user who can't deal with bugs and gets frustrated with devices behaving weirdly, Android beta versions are not for you. On contrary, if you are a tech-savvy user and intrigued by upcoming Android 14 features, you can install them, but make sure to install them on your secondary device. Also, brace yourself to expect bugs and major issues such as battery drain, overheating, and more. 
If you want a safe route to keep your device free from bugs and are willing to wait to taste the new Android 14 features once it is publicly rolled out, it is best to stay on Android 13. 
FAQs about Android 14
a) Is Android 14 released?
As we write, Google hasn't rolled out the Beta or Stable version of Android 14, but it is expected to roll out this fall. FYI, the Android 14 Developer Preview 2 was launched on March 8th, 2023, a month after it announced Android 14 Developer Preview 1 on February 8th, 2023. As per the timeline, the next Android release will happen sometime in April this year. 
b) What is Android 14 called?
Android 14, which will be rolled out later this year (no official date announced), is code-named Upside Down Cake. 
c) Which phones is the Android 14 Developer Preview available for?
The Android 14 Developer Preview can be installed on the following Google Pixel phones:
Pixel 7

Pixel 7 Pro

Pixel 6

Pixel 6 Pro

Pixel 6A

Pixel 5

Pixel 5A

Pixel 4A 5G
Don't worry, if your device is not on that list, you will soon be able to download and install later releases of Android 14, be it the public beta or the stable version (once released officially). 
That's all for now in this article where we discussed what's new in Android 14 vs Android 13. Now we have a question for you. Are you willing to install Android 14 this fall? Or, will you be staying on Android 13? Comment down your thoughts below. Don't forget to bookmark this article as we will keep updating it as soon as new Android 14 features are tracked by our team.
Banner Image Source: Google