When it comes to communication, WhatsApp is one of the most used platforms by every age group. WhatsApp offers several privacy features to keep prying eyes away from your account. The end-to-end encrypted messaging app allows you to share status updates that disappear after 24 hours, It's nearly identical to stories you see on Instagram, Snapchat, and other social media platforms. WhatsApp has recently launched the Private Audience Selector feature that gives you the flexibility to choose who can see your status.
Sometimes, however, your status might get viewed by someone who you wish didn't see it. To avoid this, the app lets you hide your status from selected individuals in your contact list, so they can't see when you've uploaded a new status update.
WhatsApp Status isn't a new feature, it's been around since 2017. But over the years, Meta has slowly improved its overall design, and usability, and given more control over the privacy of WhatsApp statuses. 
To hide your WhatsApp status from some people follow the steps below:
1. Open WhatsApp on your phone and go to the Status tab.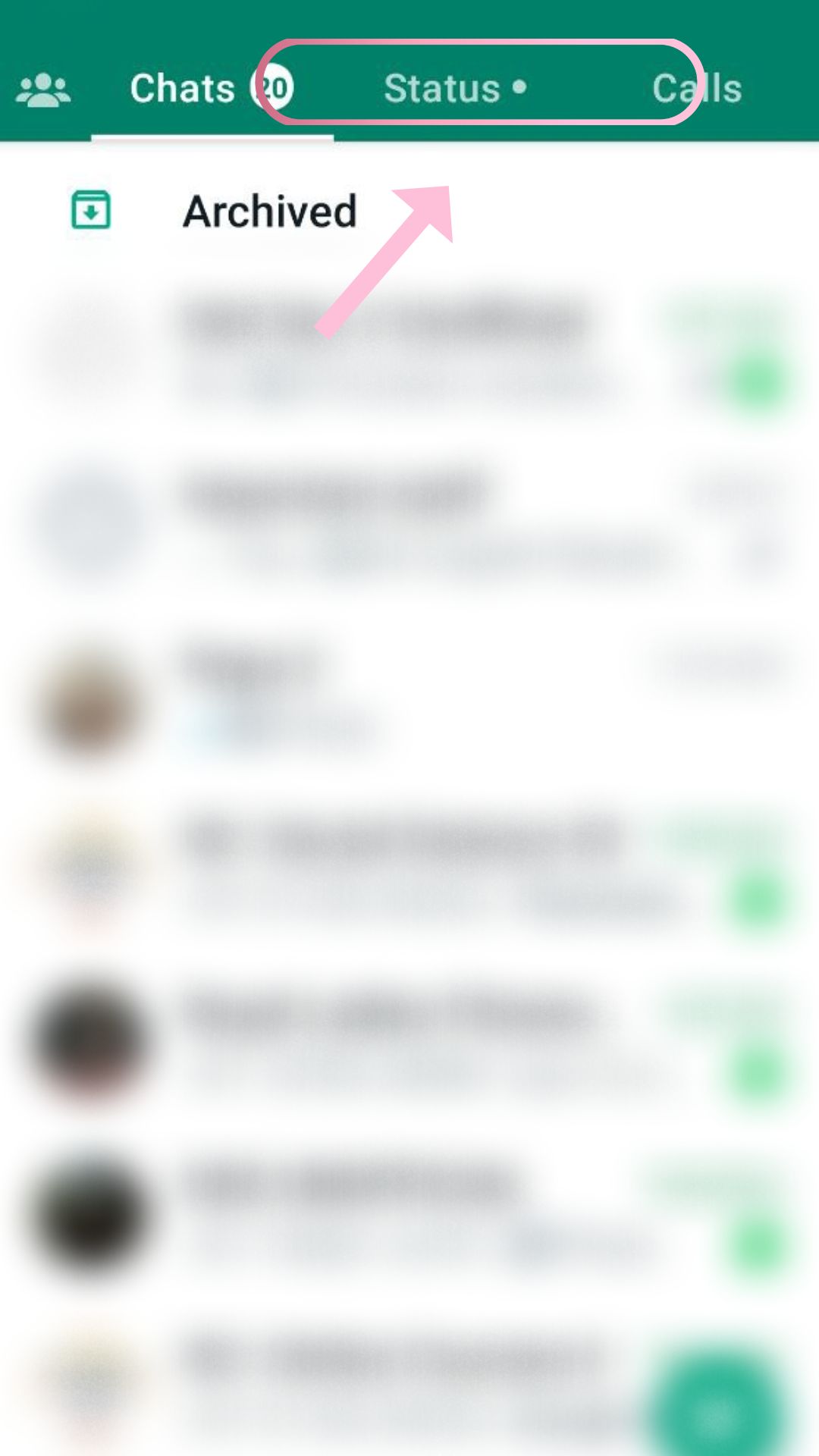 2. Tap the three dots in the upper left corner and select Status privacy.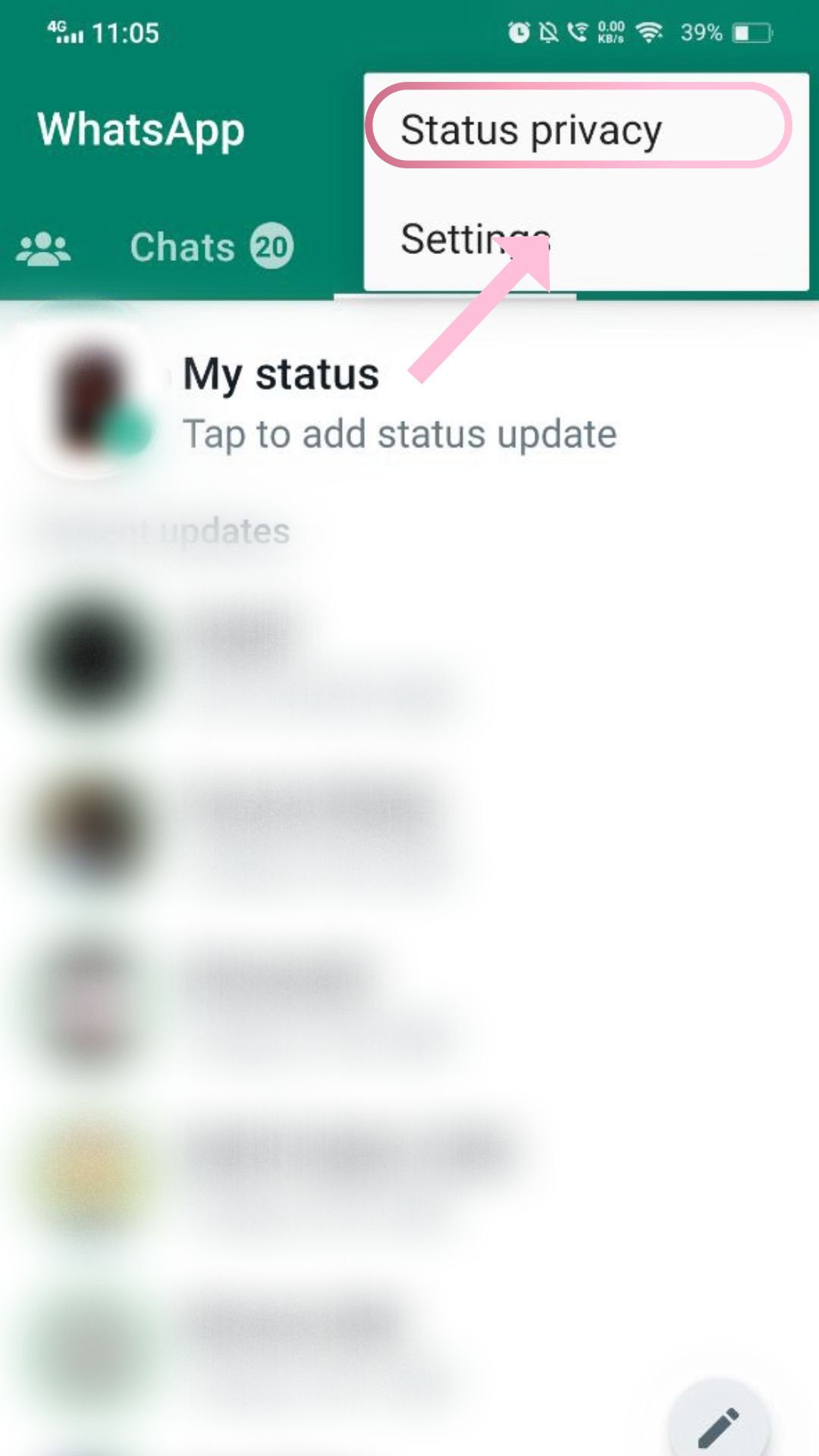 3.Here under "Who can see my updates" you'll get 3 options –
The options available are pretty self-explanatory. If you choose the My contacts, then all of your contact books will be able to see your WhatsApp status update. But you certainly don't want that that's why you are here.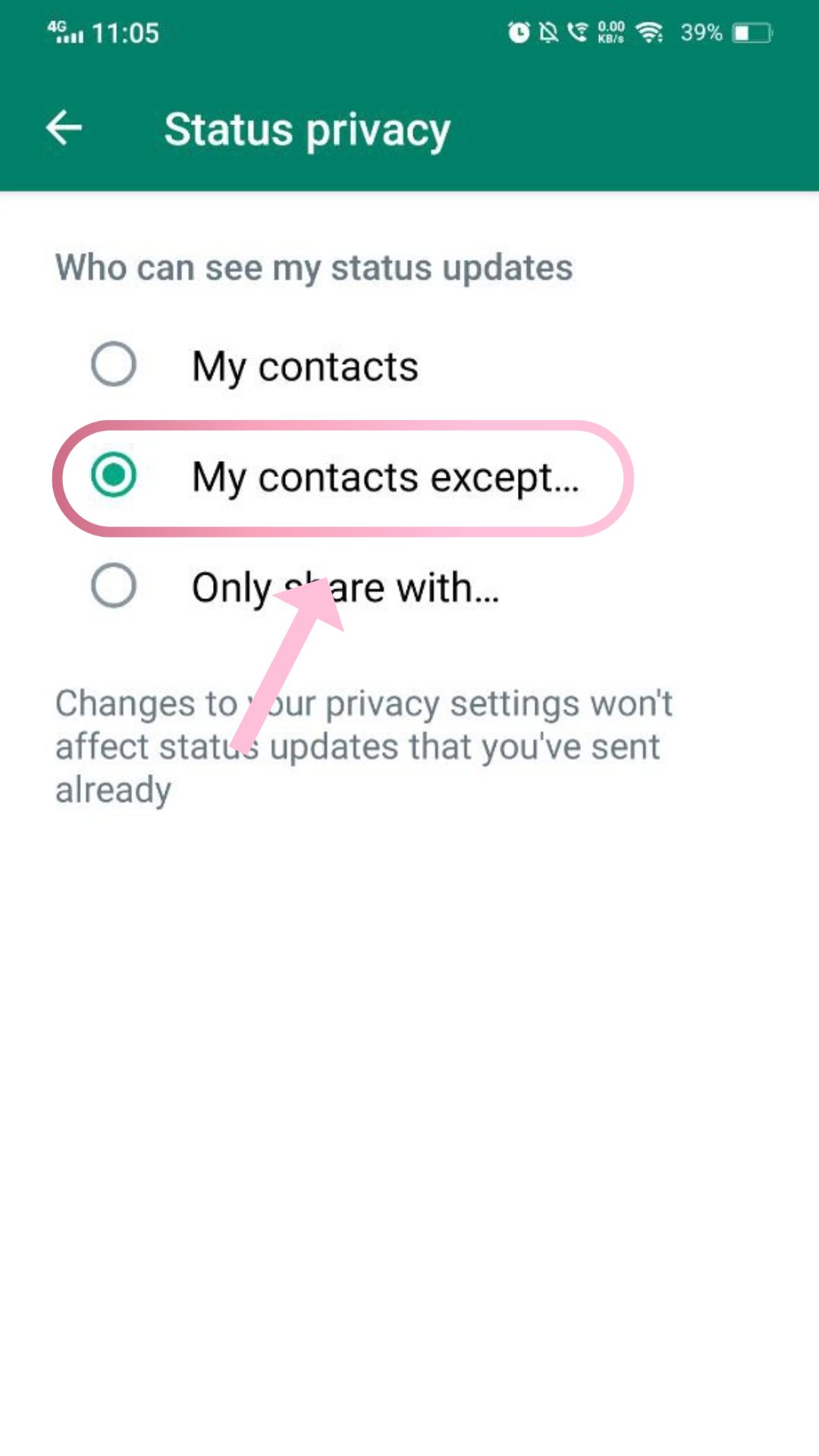 4. The other two options can be used to hide your status. If you click My contacts Except, you can choose the contacts with whom you don't want to share your WhatsApp status.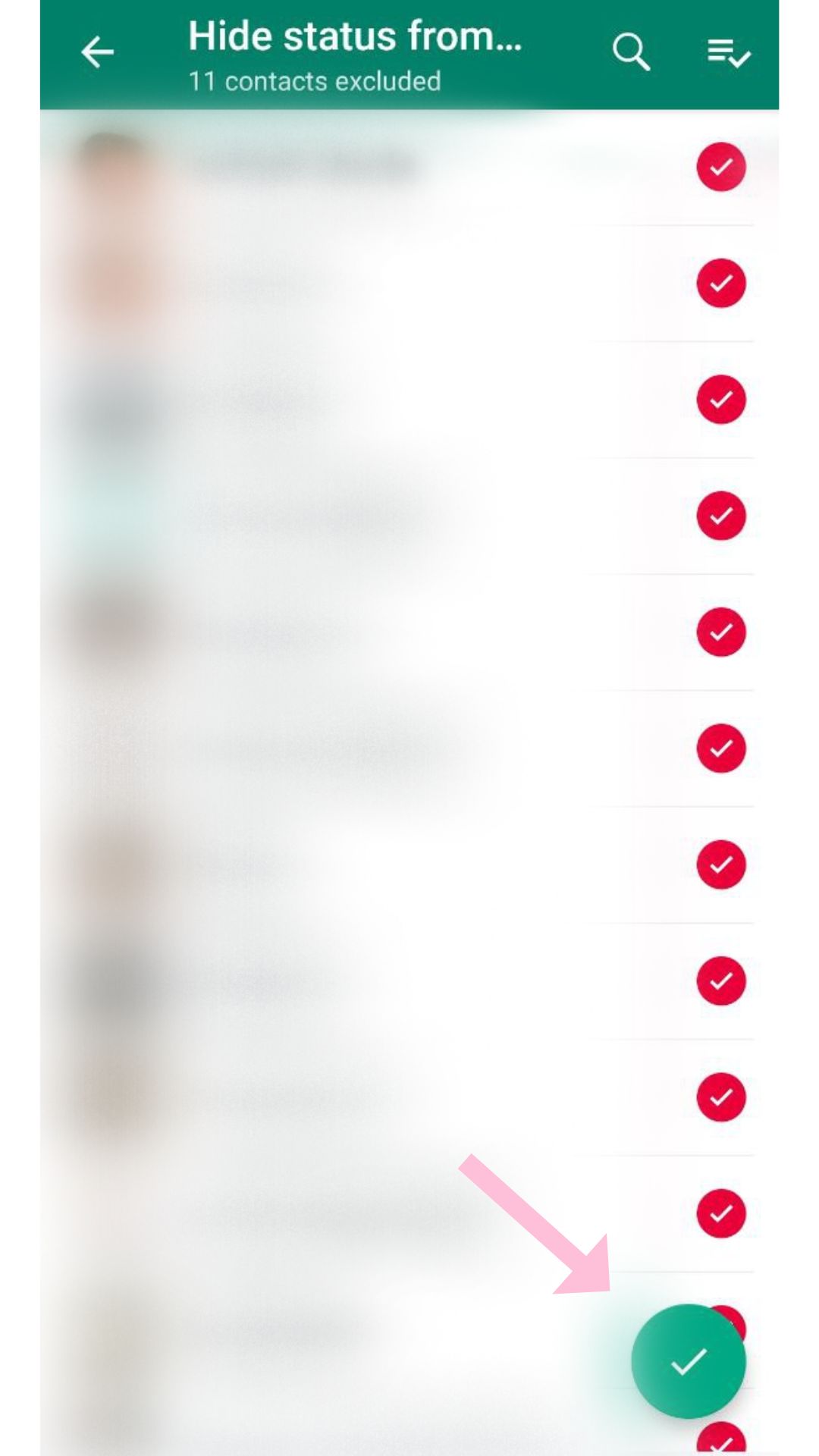 5. Select the contacts you don't want to share your status with and click the green tick from the bottom right corner. You will get a popup of Settings Updated. When you go back to that list you can see the hidden contacts first and there will be a red tick in front of their names. 
6. Another way of hiding your status is to click the Only share with the status privacy.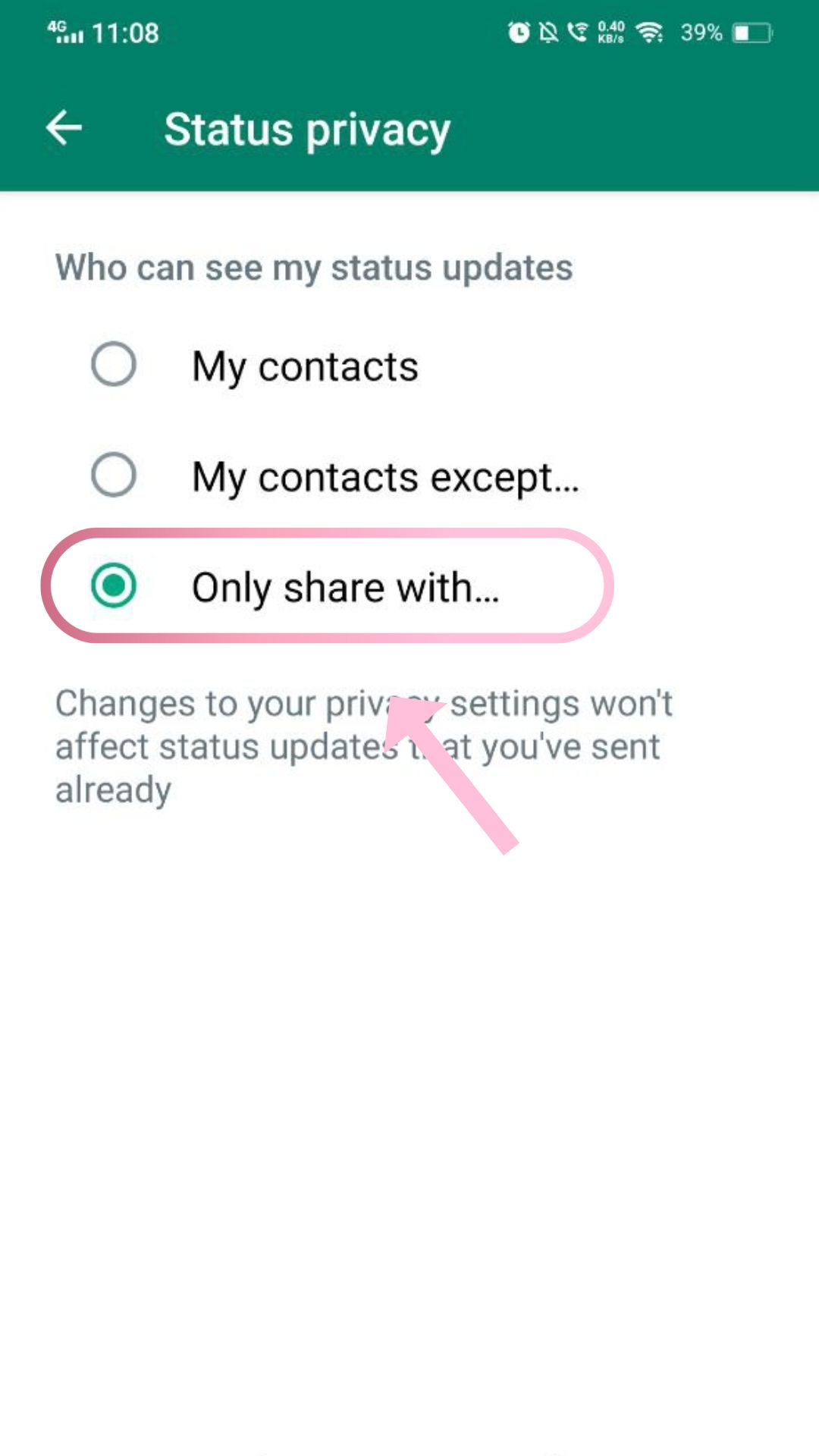 7. Here only the  and it will be hidden from every other contact. This comes in handy when you want to update something that you want to share with only a few people.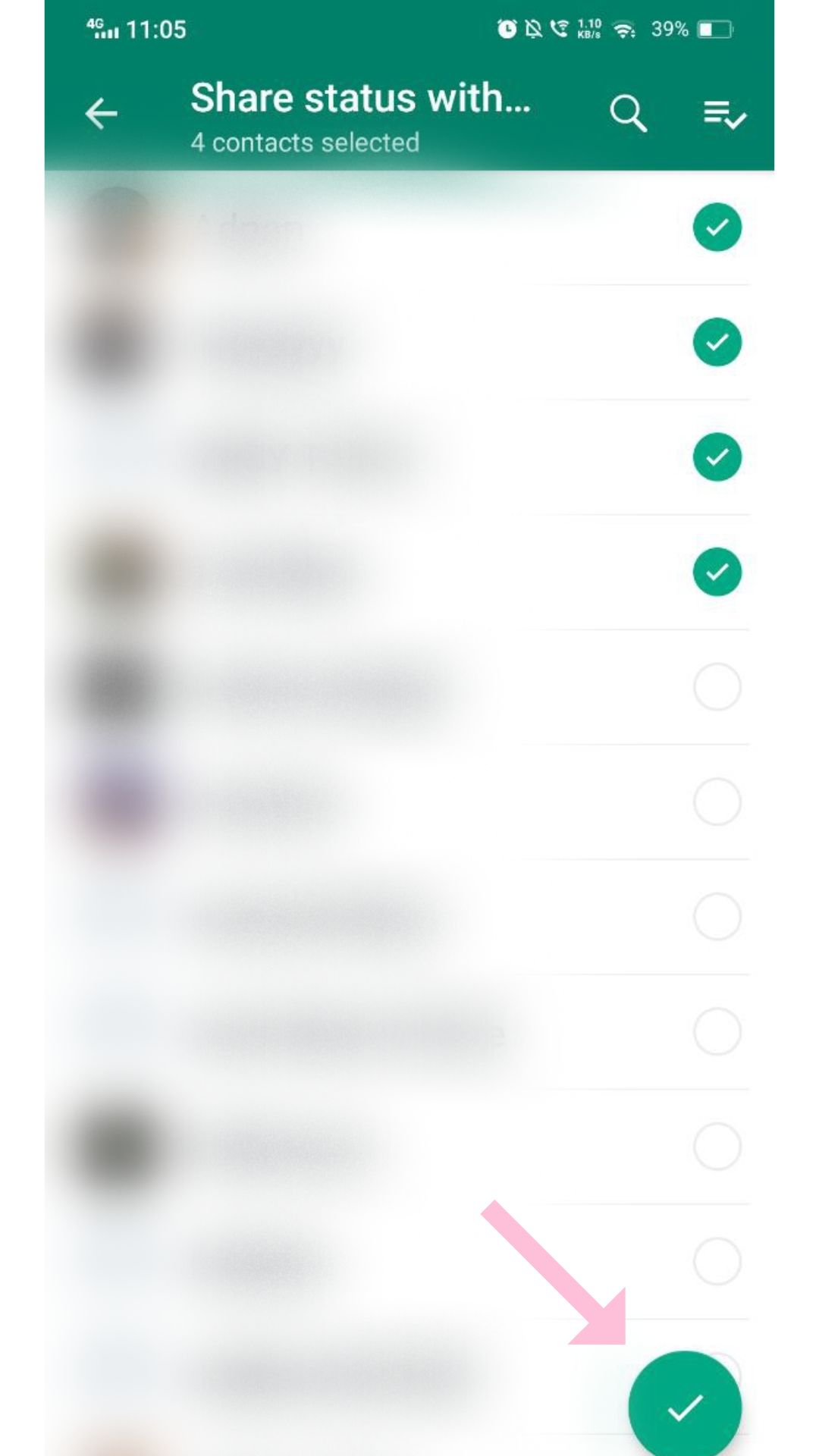 8. The Privacy Audience Selector feature allows you to directly change the status settings for everything you share. You can click the bottom left Status option and choose from the different status options available.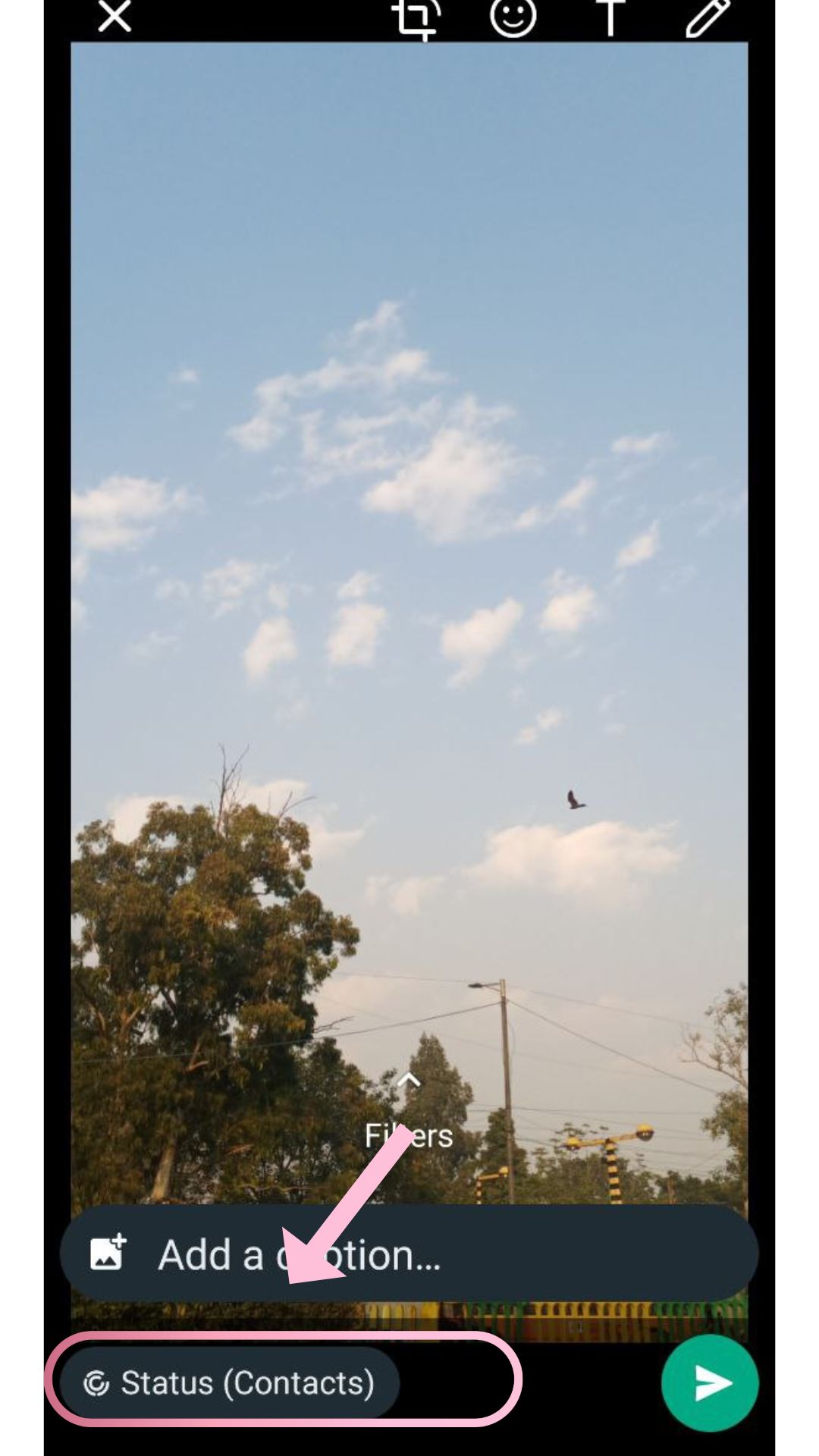 You can always edit the list of contacts and change that. But, keep in mind that you need to change the privacy settings before sharing a status. By default, WhatsApp shares status updates with all the contacts.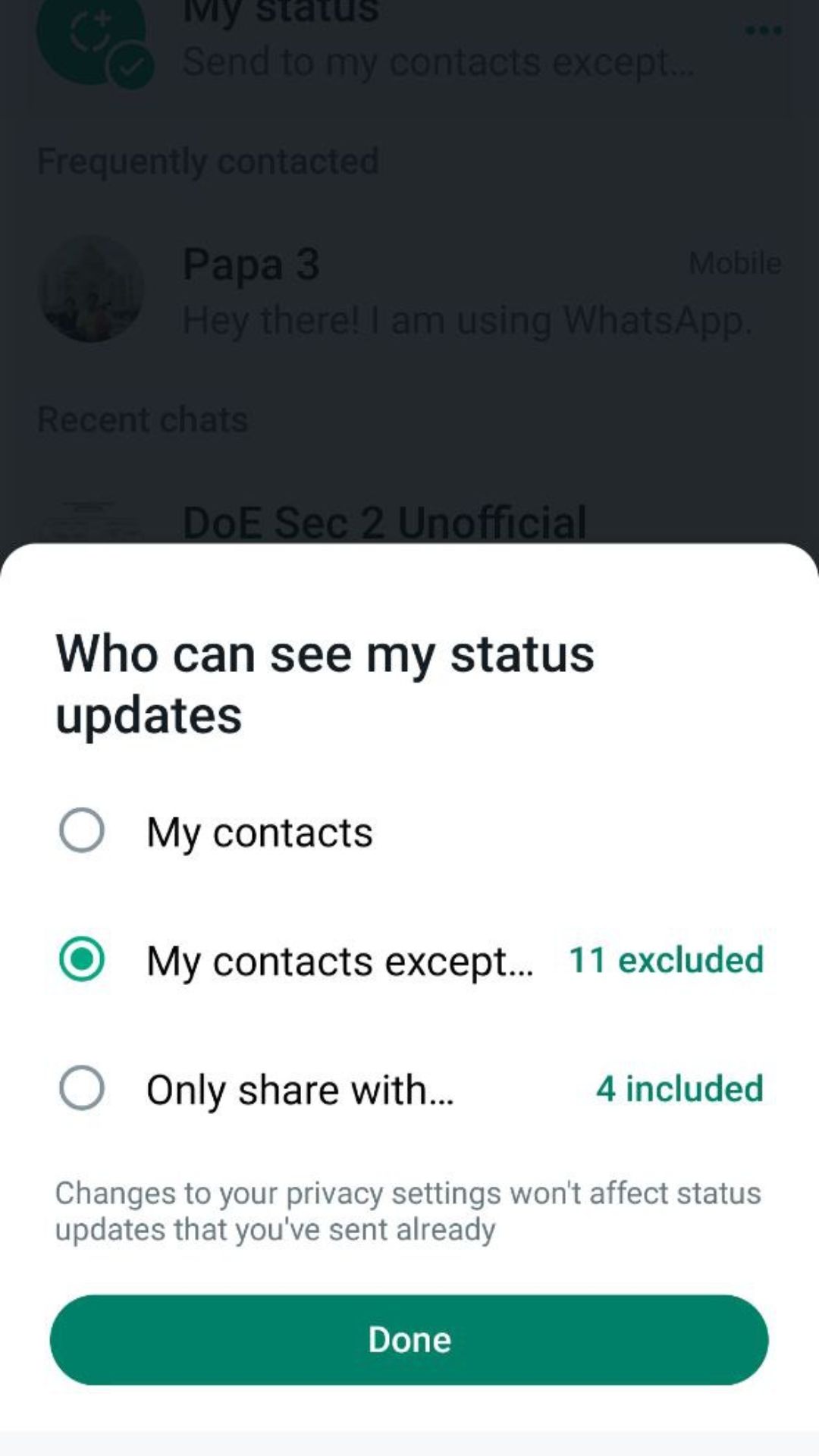 So, these are the simple steps you can follow to easily show or hide WhatsApp statuses from selected contacts. These new status features will add more functionality to your WhatsApp. 
Also read: How to transfer WhatsApp Messages from Android to iPhone 
New WhatsApp Status Features
Voice Status: With this feature, you can share voice notes on your WhatsApp status. This feature enables you to record and share voice messages for up to 30 seconds.
Status Reactions: WhatsApp has added status reactions to provide a quick and easy way to respond to status updates from your friends or close contacts. This is very much similar to the react feature you use on messages, but this time it is for stories. 
Status Profile Rings for New Updates: With the Status Profile Rings it is much easier to see the Status of your loved ones. This ring will be present around your contact's profile picture whenever they share a status update. 
Link Preview on Status: With this feature whenever you post a link on your status, you can see a preview of the link content, just like when you send a message. With this feature, your contacts will have a better look at your shared Instagram Reels, and YouTube Shorts. 
Also read: 7 Reasons to get the Galaxy S23 Ultra and 5 Reasons not to