After the revolutionary new design of the iPhone X in 2017, many fans of the plus sized iPhones were disappointed because of the lack of a bigger size option. The iPhone XS Max in the following year was the answer to all these fans in what was definitely the most power packed, top spec'd and expensive iPhone to date. It is 2020 now and the XS Max will be 2 years old come September. Has it held up well and should you buy one now? Read on to find out!
Hardware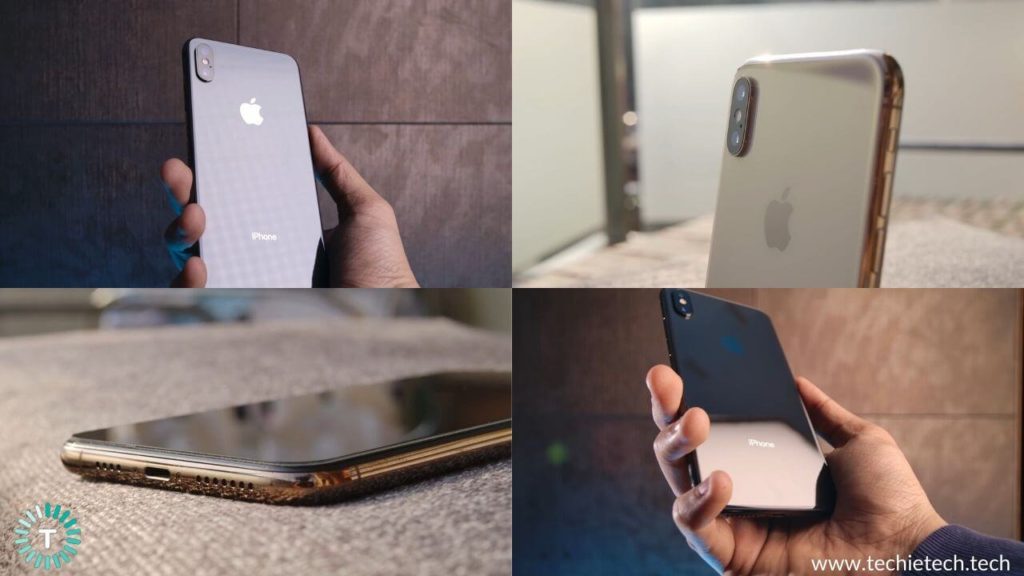 My favourite thing about the iPhone XS Max and any other premium iPhone in the past 2 years is the strong, sturdy stainless steel frame. I have had my iPhone XS Max since it went on sale back in October, 2018 and inevitably, I have dropped it many times with or without a case but the stainless steel frame has held up brilliantly, in a way that has far exceeded my expectations. Let alone dents, there aren't even many micro scratches. It is also very heavy which gives a feeling of dense luxury to the device. What hasn't fared so well in my usage though, is the front and back glass. Over time, they accumulate a lot of scratches no matter how much you baby it, so if you're looking to buy one or already have one, don't repeat my mistake and get a screen protector installed.
Display and FaceID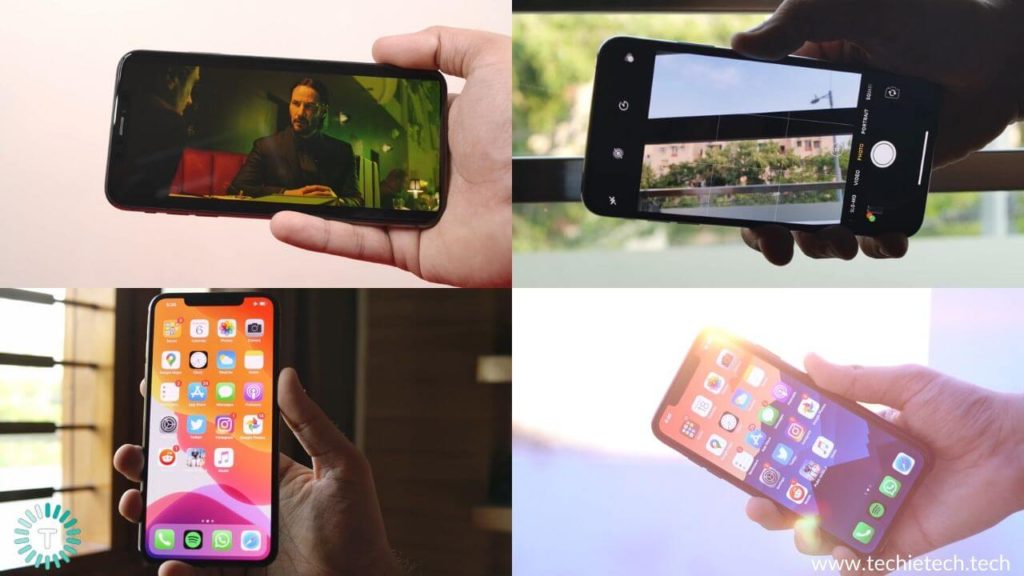 The display on the iPhone XS Max is beautiful. Apple's color science is my favourite and the display is as good as it gets for multimedia, reading books, browsing the web and gaming. Compared to Samsung's highly saturated panels, the iPhones have a bit of a toned down natural vibe to them which I really like.
Unfortunately, the iPhone XS Max, like the newer iPhone 11 Pro Max has a 60 Hz display which is a pity when compared to similar and even cheaper Android competition. It doesn't feel as bad because of the smoothness of the software and the high touch sampling rate but still would have been a very welcome addition.
There is a big, bad notch on the top which houses all the sensor setup for FaceID. Again, compared to Android smartphones, the huge notch is somewhat of a stone age artifact but if you're in the market for an iPhone you will have to live with the notch, no matter which iPhone you pick. Perhaps the iPhone SE, but going from the iPhone XS Max to an iPhone SE is not something I would call wise.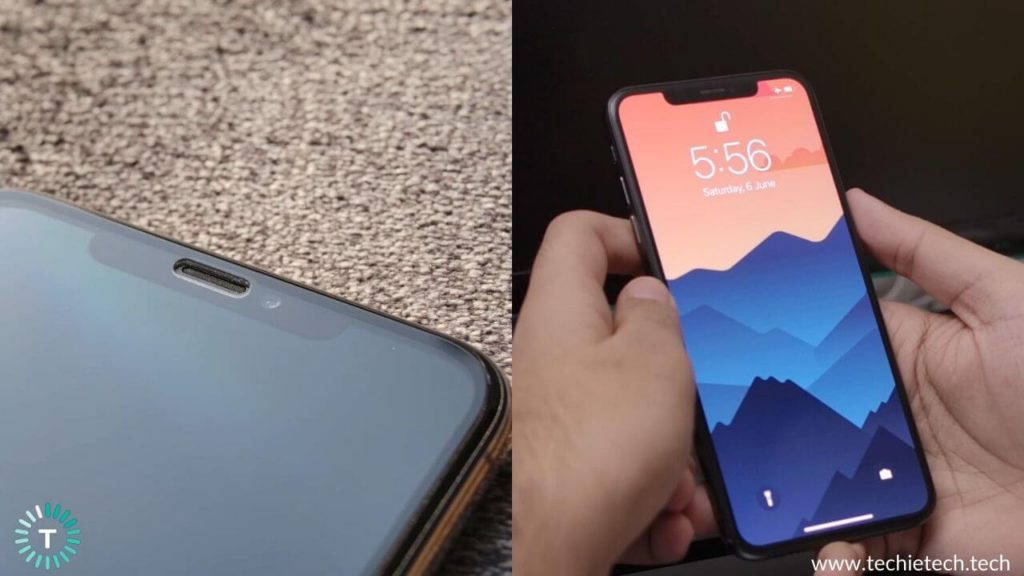 Coming back to FaceID, I was hesitant about it initially on the iPhone X. I wasn't skeptical about it's performance, I just loved TouchID too much. I have gotten used to FaceID over the years and I personally don't mind or miss having fingerprint unlock now. FaceID is plenty secure and the working is as seamless as picking up your phone and just swiping up without worrying about the screen lock. It works flawlessly in the dark too which, again, is a major advantage over other Face Unlock solutions.
Software and Performance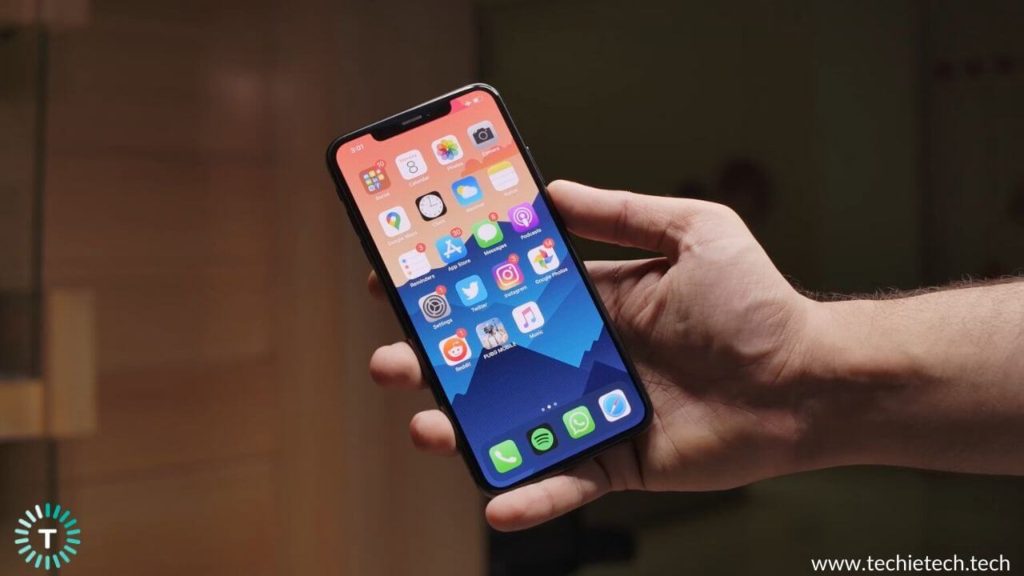 Moving on to software and performance, the iPhone XS Max recently got the iOS 13 software update and has been flying ever since. I remember back in the iPhone 6-6S days when people were skeptical of software updates, fearing they would slow the phone down and kill the battery life. Well, that has changed and the iPhone XS Max flies on iOS 13. Gaming is smooth and flawless, intensive apps run without breaking a sweat and all the elements of the UI run in coherence with each other to provide an excellent, very well put together experience. Many popular games like PUBG and Fortnite run shockingly better on iPhone XS Max, compared to even 2020 Android flagship phones. Now, there are a few annoyances with iOS like the lack of any customisation, the notification system etc. but they are mostly subjective and we will not take a deep dive into that.
Software Updates
Another thing I would like to mention here is software updates. The iPhone XS Max launched in 2018 with iOS 12. It got its first major upgrade, iOS 13, last year in 2019. Since every iPhone gets around 5 years of software updates, we can expect the iPhone XS Max to go up till iOS 16 and get updates till 2023. That is crazy because the same cannot be said about the S20 Ultra which is Samsung's $1400 2020 flagship.
iPhone XS Max expected software cycle(based on previous iPhone's logs):
Launched 2018(iOS 12)
September 2019(iOS 13)
September 2020(iOS 14)
September 2021(iOS 15)
September 2022(iOS 16)
Will lose support from September 2023.
Camera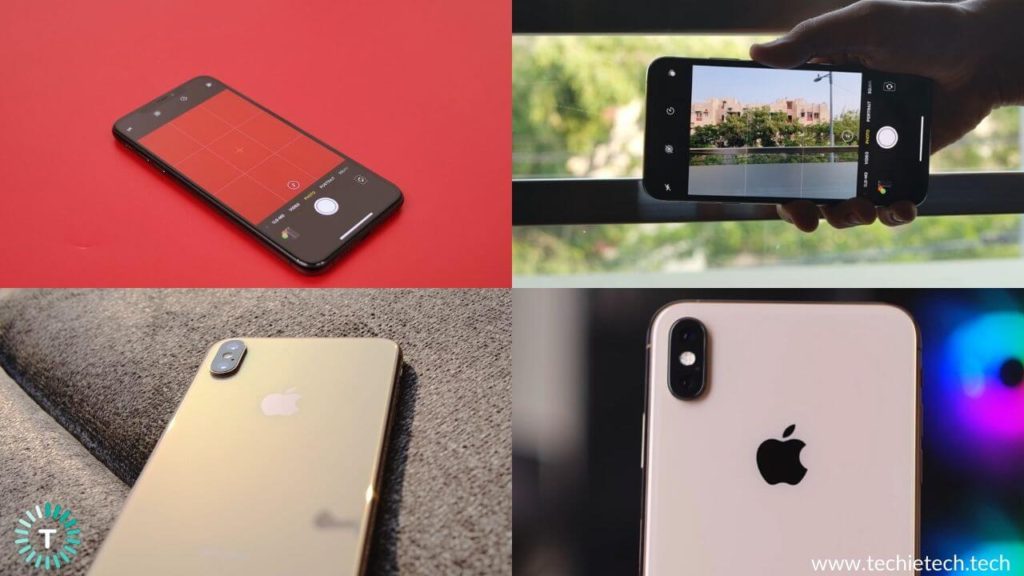 Moving on to the camera, In terms of specs, the XS Max features a wide and a telephoto lens and both of them deliver 12MP stills.
Also, Both the lenses are optical stabilized.
Photos : Overall, the pictures are well exposed and sharp. The real-time HDR processing feature is amazing.
The sensors deliver excellent dynamic range and handles highlights and shadows really well, even in challenging environments.
The color rendering is also pretty good and the saturation levels are very close to real life colors especially outdoors.
Indoor performance is good as long as the area is fairly lit otherwise the pictures tend to get noisy and grainy especially when shooting with the telephoto lens.
The Low light performance is okayish for 2020 standards due to the lack of a dedicated night mode. The pictures are noisy and lack saturation.
Front camera performs very well for selfies and video calls.
Videos: iPhone are still at the top when it comes to shooting videos on a smartphone.
The 4k@60fps mode delivers exceptional video quality. The footage is well exposed with balanced colors. There's no focus hunting either.
The 4k@30fps takes it up a notch with better Dynamic range and reduced rolling shutter effect.
The Low light footage is fairly usable but gets too noisy/grainy in badly lit areas.
Slow motion camera is fun to play with but only in outdoor lighting.
The indoor video quality can get noisy but still looks better than some of the 2020 flagships.
In short, the camera is good hardware wise but the overall performance can be improved by fixing low light performance and noise processing especially with the content shot using the telephoto lens.
Watch our review of the iPhone XS Max in 2020 (Camera Samples included):
Since, both the wide and telephoto lenses are optically stabilized, a dedicated night mode update might be possible in future, though given Apple's track record, it will probably never happen.
Also read: Best Camera Accessories for iPhone
Miscellaneous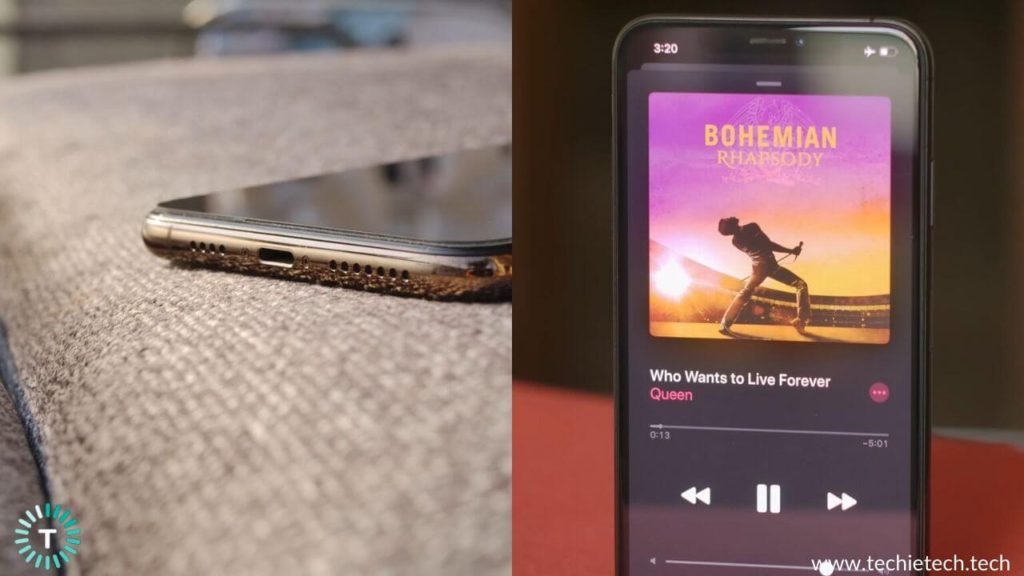 Another thing I would specifically like talking about is the stereo speaker setup on this phone. It is actually pretty good for watching movies and listening to music and gets pretty loud. Call quality and reception are excellent too. In our test calls, the earpiece produces a crisp, clear voice and the person on the other side was also able to hear us clearly.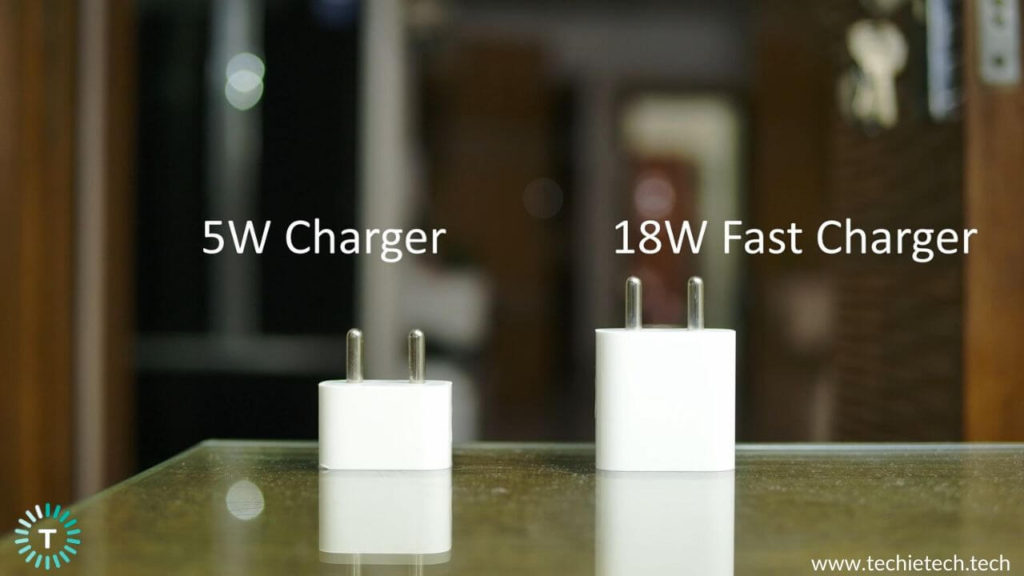 One major caveat I have with the iPhone XS Max is the lack of a fast charger in the box. It is just unacceptable and pretty greedy on Apple's part to include a tiny 5W brick with such an expensive phone, especially when phones worth a fraction of the price come with fast chargers in the Android camp. There is also no lightning to 3.5 mm dongle which, again, is pretty greedy.
Make sure to read our round up of the best fast chargers for iPhone XS Max.
Before concluding, let's talk a bit about the battery life. While it was excellent in the beginning as expected, what really impressed me is how it has managed to stay just as good after 15 months of usage and a major software update. I was expecting the battery to drop down to single day endurance only after all this time but that has not happened and it can still easily last one and a half days.
Conclusion: Should you buy?
Now, to conclude, does the iPhone XS Max hold up well in 2020? Yes, a very easy yes. But should you buy one now? I am not so sure about that. Let's take an example, the iPhone XS Max still costs Rs 70,000 in India which is around $920. That's still very expensive and almost makes you rethink when you realize this is the price for a phone released in 2018.
If you are open to switching to Android, there are many cheaper and arguably better options available in the price bracket. If you have to stick to iOS, you can get an iPhone 11 for cheaper which in itself is a very good phone.
However, if you can find one for cheaper or you don't mind spending the money or something like that, the iPhone XS Max is a solid, solid device which will easily last for many years to come. It is a joy to use in 2020 and a phone that I won't mind using for the next 3 years.
Check out the latest prices for iPhone XS Max:
Amazon (US): https://amzn.to/2Aibdbg
Amazon (India): https://amzn.to/2XIsR0J