The biggest, largest and priciest iPhone is always seen as the pinnacle of cutting edge Apple technology. But allow me to change that notion, as I tell you that if there is anything that is unbelievably awesome in the iPhone lineup this year, it is the iPhone 12 Mini. I have been using the iPhone 12 Mini as my daily driver for around a couple of weeks now. Spoiler Alert: I really, really love this phone. Without further ado, here we go. 
Design & Build Quality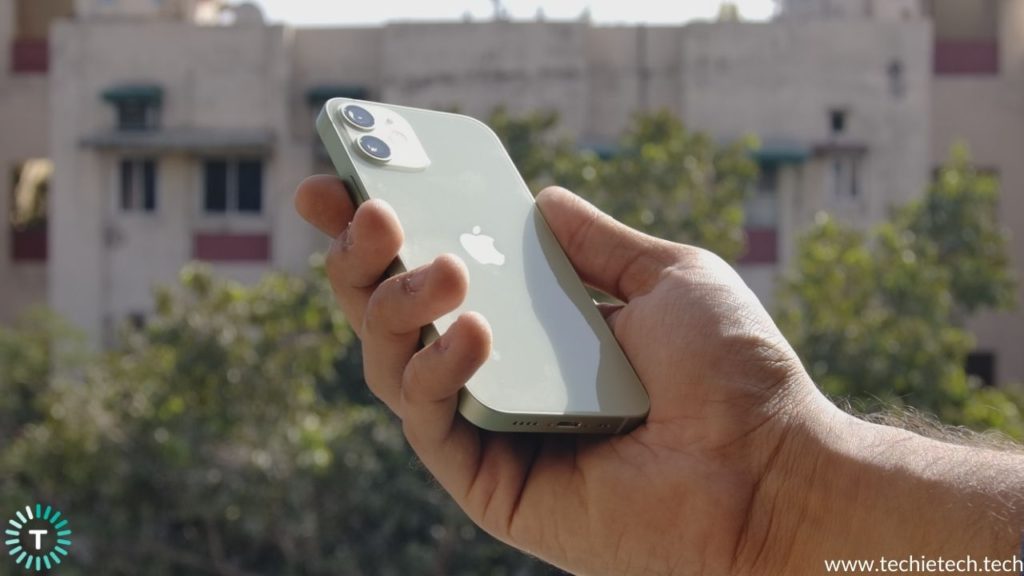 If you show the iPhone 12 Mini to someone who doesn't know that this phone exists, they would honestly believe that it is a toy. As the modern smartphone tends to get larger and larger, the iPhone 12 Mini stands out from the crowd with a small form factor that is absolute bliss to use. With a 5.4" display, the iPhone 12 Mini is the smallest iPhone that Apple has built in years and it is also the smallest fully equipped flagship phone that the industry has seen in a long, long time. 
The iPhone 12 Mini follows in the footsteps of the iPhone 12 lineup with the new flat design language. Every surface on this phone, be it the front glass display, the sides or the back glass, everything is 100% flat. It is a joy to hold. The iPhone 4 and 5 are considered by many to be peak smartphone designs and in my honest opinion, the iPhone 12 Mini follows suit. After using both the iPhone 12 and iPhone 12 Pro Max, I am convinced that the new flat edges feel the most comfortable on the iPhone 12 Mini. 

Apart from this, we have Apple's ceramic shield layer on top of the display which Apple claims is more shatter resistant than the competition. Well, shatter resistant does not mean scratch resistant, and getting those is still fairly easy, so a screen protector will be a good idea. The buttons on the iPhone 12 Mini are also very flat and feel particularly large on this small frame. Like the iPhone 11, the iPhone 12 Mini has a glossy finish on the glass back with a matte finish on the glass surrounding the camera module. Design wise, I absolutely adore this phone and cannot think of a single element that I dislike. 
Size
Let's talk a bit more about that size. See, the iPhone 12 Mini is a very, very tiny phone by today's standards. There is a reason that phones this size have been so rare these past few years. Everyone is consuming more content than ever on their phones and there is no denying that larger screens are better for that, be it watching a movie, browsing through your gallery or even reading something. So, while there is no denying that the iPhone 12 Mini is basically a Marvel with all that cutting edge technology in such a compact form factor, I have to admit that it is not the size for everyone. I can imagine a lot of users getting this phone for the size but eventually switching to something larger simply because the display on the 12 Mini is too small. If you're planning to get one, I highly recommend trying to get some hands on time with it before actually buying one. You might fall in love like I did, or might realise that the larger iPhone 12 is more your speed. 
Display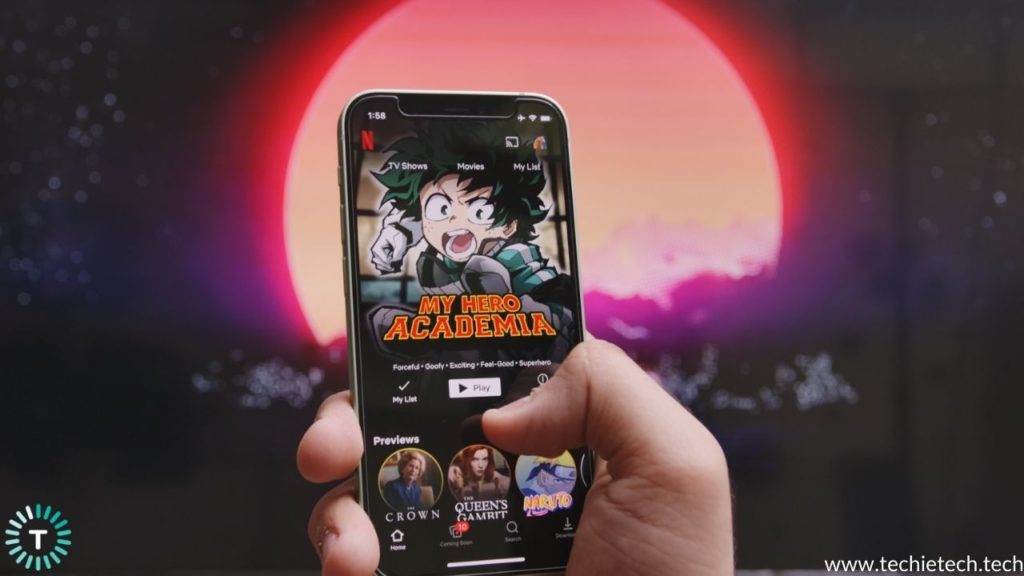 Now that we've cleared that up, let's talk about that display. It is beautiful. At 476 PPI, this is the most densely packed display on the iPhone 12 lineup. It is also the smallest, which means that the notch on the iPhone 12 Mini is more of an eyesore than on any other iPhone. Quality wise, it is simply amazing. The colour reproduction is very natural with excellent vibrance, deep blacks and perfect saturation. It just looks really, really good. I would say that this is the best display you can get at this size but that won't really mean much. Something that would mean much though is that this display stands amongst the best smartphone displays in the market today. It is so good that I can easily forget the lack of a higher refresh rate. 
Also read: Best MagSafe Accessories for iPhone 12 Mini
Software & Performance
Moving on to performance, there is honestly not much to say here. As you might know, all new iPhones are excellent performers with top of the line internals, basically making them industry leaders when it comes to horsepower. The iPhone 12 Mini with its A14 Bionic CPU, is no different. Be it intensive tasks like gaming and video editing or day to day stuff like texting and social media, the iPhone 12 Mini just tears through everything without as much as a frame drop, making it a perfect petite powerhouse.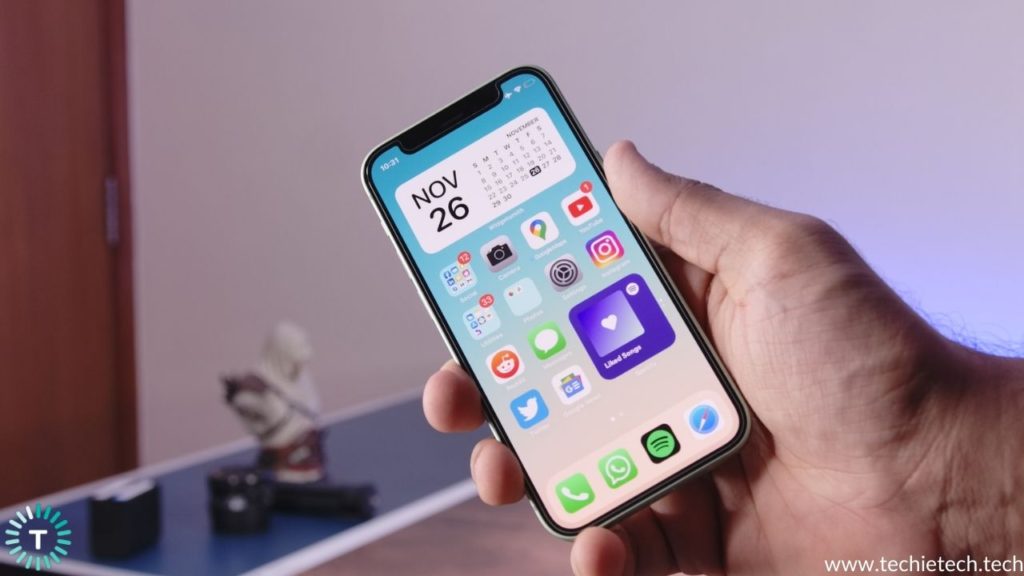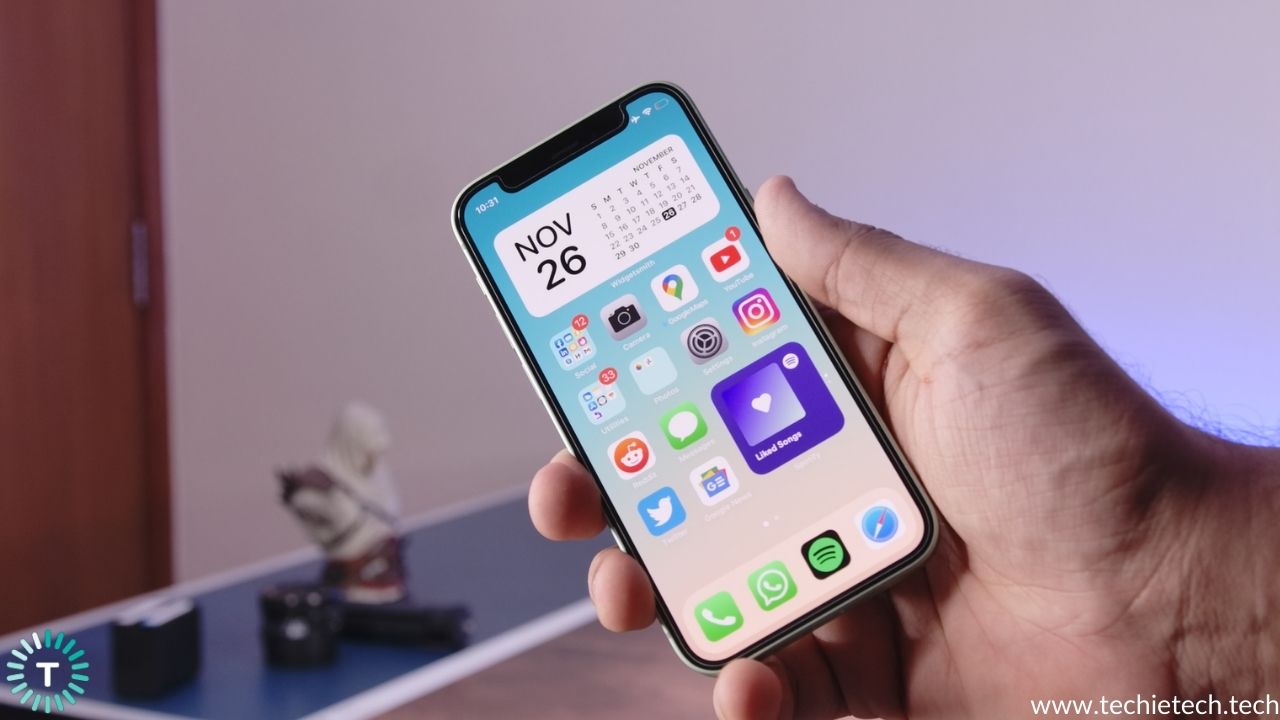 General performance on iPhones has gotten so good that even 2 year old iPhones feel fast and fluid today. So, no matter how hardcore your usage is, the iPhone 12 Mini is equipped to deal with it because if this phone is not powerful enough for you, then no phone really is.

One thing to note though is that long hours of intensive usage could lead to throttling as the thermals on a phone this small are not expected to be the best. Also, while games run buttery smooth on the iPhone 12 Mini, the smaller display might not be the best when it comes to hardcore gaming. 
Cameras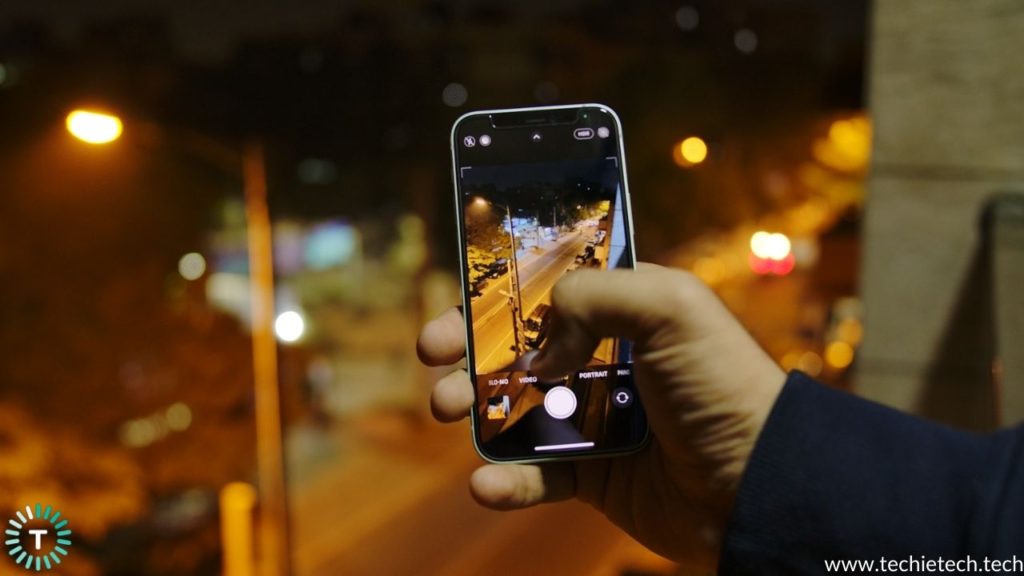 Let's talk about the camera now. The iPhone 12 Mini sports the exact same cameras as the larger iPhone 12. It has two 12MP cameras on the rear, an f1.6 primary snapper and an f2.4 ultra-wide camera.  Both cameras have been improved over the iPhone 11 series. Let's find out how they perform. 
Photos:
The primary camera takes excellent pictures with accurate colors, contrast and high dynamic range in all lighting conditions. Apple's remarkable image processing paired with the powerful A14 produce best-in-class results.

The Ultra-wide camera has a fixed focus and takes above average pictures. The pictures have high dynamic range, low noise and minimal distortion. 

The iPhone 12 Mini does not have a telephoto lens but the digitally 2x zoomed-in stills are good enough for casual use, like sharing on social media. 

The subject separation in portrait mode has improved over the last generation. The iPhone 12 Mini takes top-notch portraits from both the rear and front cameras. 

Even though the front camera is only 12MP, the pictures are detail oriented and have accurate skin tones with optimum dynamic range.

The Night mode on the iPhone 12 Mini is lit. No, seriously. The pictures are not over saturated or desaturated and it works seamlessly on all 3 cameras.  
Videos:
The iPhone 12 Mini can shoot upto 4K@60fps on all cameras with support for OIS & EIS.

The videos shot on the 12 Mini are sharp, rich in details and have very accurate colors and contrast. 

What really blew me away was its ability to shoot, edit & playback Dolby Vision HDR videos in all resolutions up to 30fps. If you have a HDR TV/display then this is a game changer for sure. 

The low light videos are brighter with more details and low noise.
To conclude the camera review of the iPhone 12 Mini. It is, hands down, one of the most powerful smartphone cameras I've tested in such a small form factor. The only issue you could run into is the small display. It acts as a small viewfinder and can take some time getting used to. Other than that, the iPhone 12 Mini has an excellent smartphone camera in this size.
Battery Life
One thing I would really like to talk about is the battery life. A lot of potential buyers are worried that a smaller phone means a smaller battery pack which could translate to potentially terrible battery life. If you're one of those users, I assure you that there is no need to worry. I have been using the iPhone 12 Mini a lot every single day and it has never died on me before the day ends. It is connected to an Apple Watch 24/7 so the Bluetooth is always on, the WiFi is always on and still the battery manages to brave through a day with my mid to heavy usage.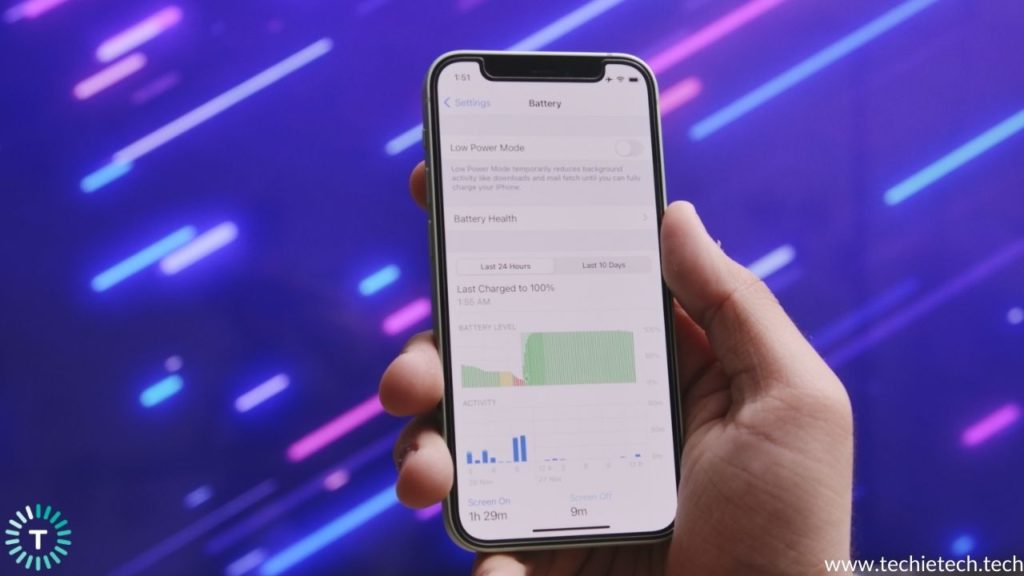 Granted, it is not as good as the iPhone 12 Pro Max or even the regular iPhone 12, but then again, expecting a phablet level battery life out of something this small is a bit unreasonable. The iPhone 12 Mini is no endurance champ and will not last 2 days, but it will last a day and at this size, I think that is good enough.

You also have support for Fast Wireless Charging with Apple's Magnetic MagSafe charger. MagSafe support also means support for a bunch of new magnetic accessories which might be interesting for you. 
Also read: Best Fast Chargers for iPhone 12 Mini
Call Quality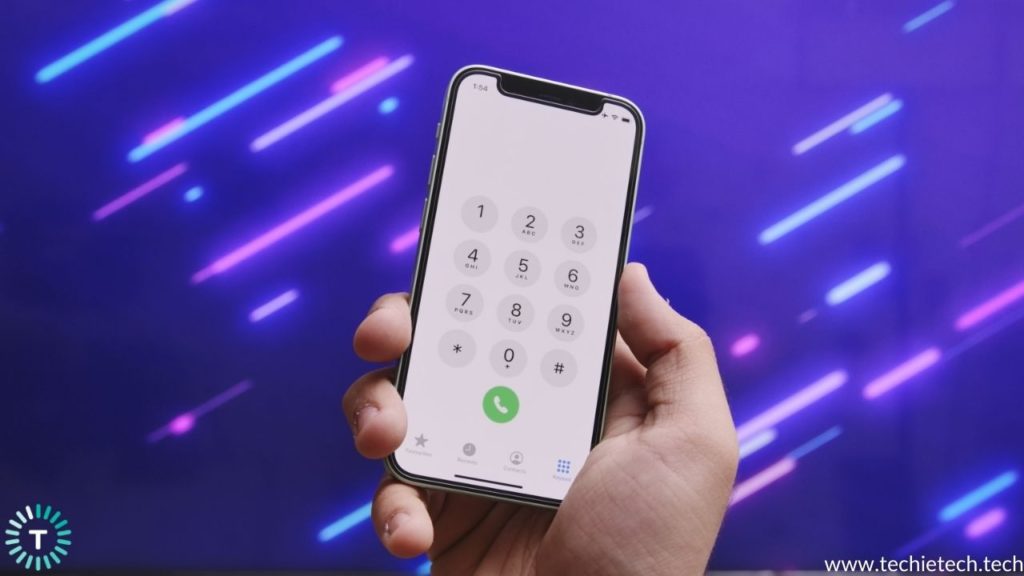 Moving on, let's also talk a bit about the phone call experience since I've really enjoyed it. If you haven't noticed by now, the iPhone 12 Mini is a really small and light phone at only 135 grams. This means that while the phone call experience in itself is nothing extraordinary, the handy size and light weight makes it very comfortable to hold next to your ear for longer durations. A very significant advantage over heavier phones if you take a lot of long phone calls. 
Should you buy the iPhone 12 Mini?
As I conclude, I must confess that I have actually grown quite fond of the iPhone 12 Mini. So much so that even the thought of switching to a large, heavy phablet from this one handed bliss is painful. If you're someone like me, who has been waiting for a fully equipped, compact flagship phone, the iPhone 12 Mini is the answer to your prayers and you should definitely pick it up.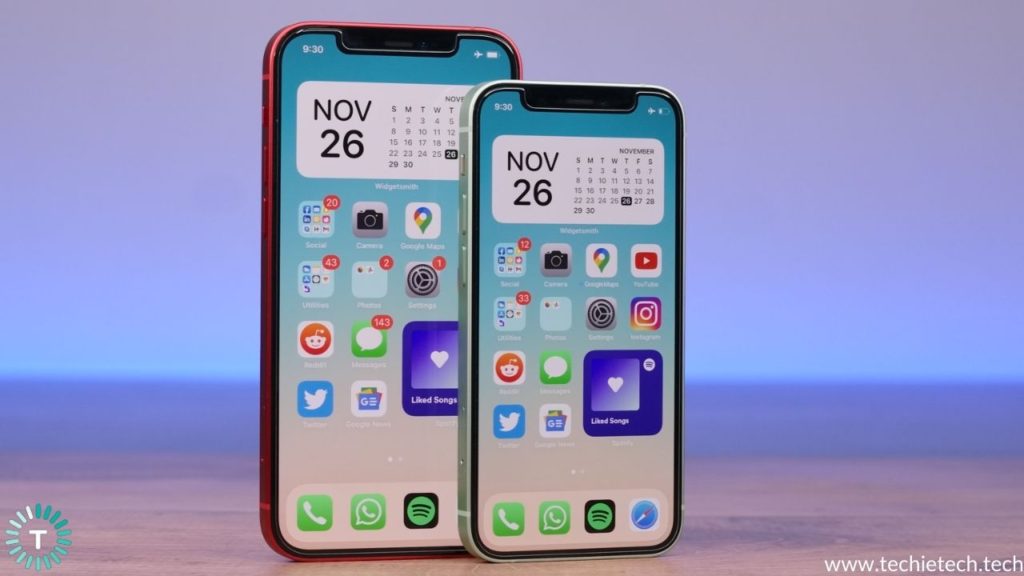 But with that being said, your impressions of the iPhone 12 Mini could be very different and I would strongly recommend going hands on with this phone before actually buying it especially because switching from a larger display to this one takes some getting used to.

If you do connect with the size and form factor like I did, just get the iPhone 12 Mini and enjoy Nirvana.
Check iPhone 12 Mini price:
Amazon (US): https://amzn.to/375K8o8 
Amazon (India): https://amzn.to/3nVBWhj 
Amazon (UK): https://amzn.to/2J1BLSg