Following major leaks and rumors, Apple finally launched the new avatar of iMac powered by its in-house M1 processor in the "Spring loaded" event. The new M1 iMac features a 24″ 4K Retina Display with 11.3 million pixels. That's not all, another brilliant thing about the newer model is its thickness, which is a mere 11.5mm. Apple claims that the new iMac is lashed with an improved camera and many more brilliant features that eventually give you better performance and an enhanced viewing experience. 
Let's not forget, the base model of the M1 iMac features 7-core GPU, 8-core CPU, and two Thunderbolt/USB 4 ports. While others have an 8-core GPU, 8-core CPU, two Thunderbolt/USB 4 ports, two additional USB 3 ports, Magic Keyboard with Touch ID, Magic Mouse, and Ethernet.
As far as the Apple ecosystem is concerned, iMac joins the M1-chipset club along with the MacBook Air, MacBook Pro, and the Mac mini. 
With the launch of Apple iMac, the company unveiled many other products such as M1 iPad Pro, the new Apple TV 4K, and the little trackers named as AirTags. 
Now that you have one of these two models, you might need some USB adapters for better accessibility and usage. As this product is new in the market, you might find it difficult to search in the market. That's why we decided to toss up a roundup on the best USB adapters for the M1 iMac in 2022. Keep reading!
Note: Our roundups get updated regularly to cover the latest products unveiled in the tech market.
Best M1 iMac USB Adapter in 2022 (Our Top Picks)
1. CalDigit Thunderbolt 4 Element Hub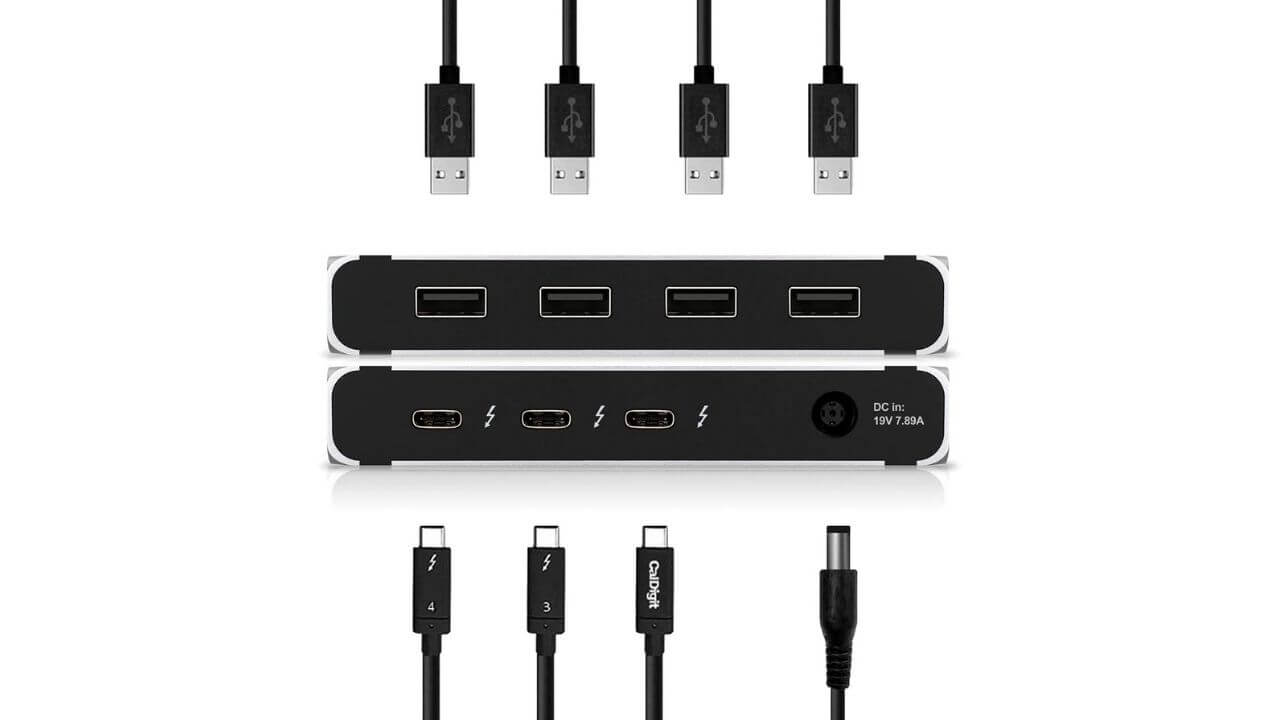 The CalDigit Thunderbolt hub is probably the best thing you could find in the market now. It is compatible with M1 iMac, and different MacBooks. Below are some notable features of this USB dock that should surely please you, have a look.  
This element hub from CalDigit is compatible with Thunderbolt 1, 2, 3 & 4. It means you can use this with the base model as well as the beefiest model. 

The multi-USB-port design enables you to access various peripheral devices such as a mouse, keyboard,

SSDs

,

HDDs

, and more.

The universal compatibility design allows you to use it with other macOS devices as well as USB-enabled devices. 

The 60W power delivery feature allows charging your tablet, MacBooks, etc. without any hassle.

A high-resolution display of 8K, dual 4K, and 1440p is supported flawlessly with this hub. You can enjoy high-quality videos.

Best of all, you can use it as a charging station for seven different devices, and comes with a 0.8m long charging cable.  
Don't miss: Best Accessories for M1 iMac in 2022
2. Anker PowerExpand 11-in-1 USB-C Adapter Hub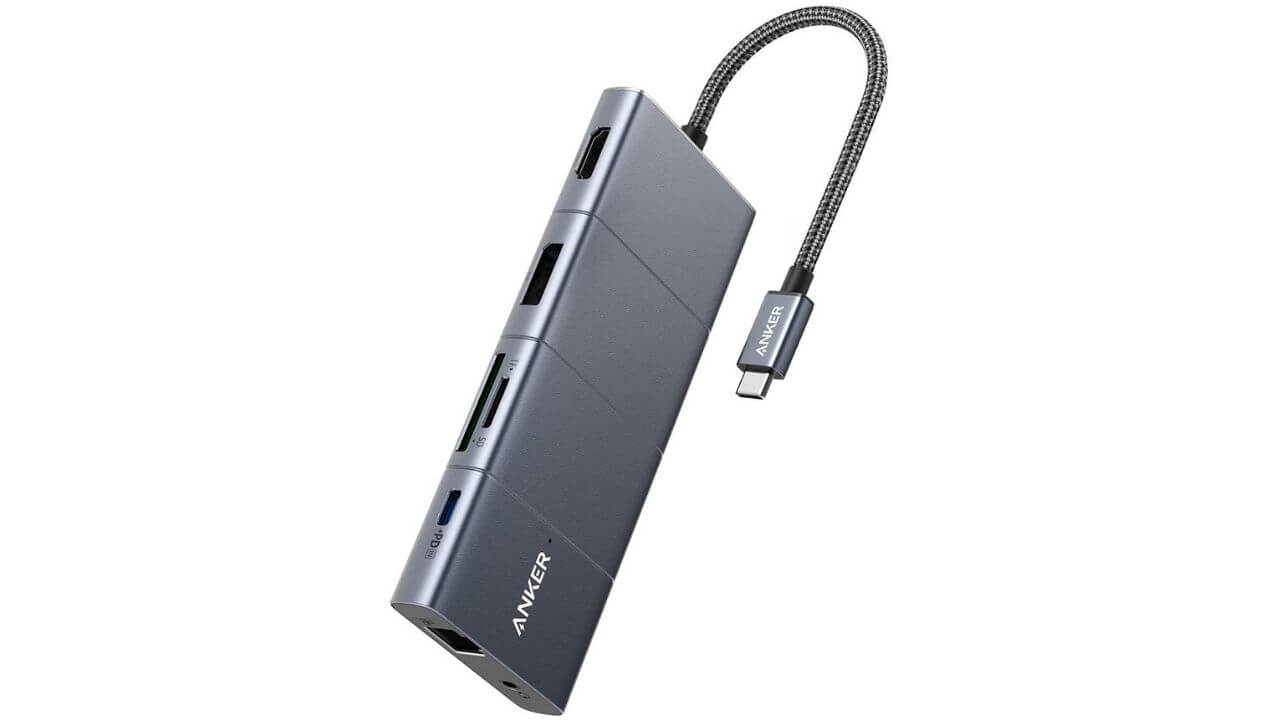 Are you looking for a multiport adapter for the 24-inch M1 iMac that fulfills all your connectivity needs? Here we have got a reliable one from Anker. Made from Aluminum, this multiport hub features a sleek and compact design.
You'll find eleven different types of ports: 1 x USB-C Power Delivery input port, 1 x HDMI port, 1 x DisplayPort, 1 x USB-C data port, 3 x USB-A ports, 1 x Ethernet port, 1 x AUX port, 1x SD card slot, and 1 x MicroSD card slot in this iMac USB-C adapter for carrying out multiple operations at a time.

This USB-C adapter for iMac supports pass-through charging of up to 100W, which can be used to charge devices such as MacBook Pro, the latest

iPhones

, and

iPad models

without any hassle. 

The single display port and HDMI port allows you to extend your

workflow to an even larger display

with up to 4k@60Hz.

This USB-C adapter also works seamlessly with Windows devices. So it should work with

Microsoft Surface

or

a Dell XPS

or other USB-C devices without any driver issues.

Moreover, this advanced USB-C adapter hub is backed by an 18-months warranty and is shipped with a carrying pouch for hassle-free portability when you're travelling. 
Overall this USB-C hub is full of features that are suitable for anyone who is involved in work-from-home activities and is a feasible option for someone who is into vlogging. 
Also read: Best Thunderbolt/USB-C Adapters for M1 iPad Pro in 2022
3. Belkin USB-C Hub Adapter (Best Selling USB Adapter for M1 iMac)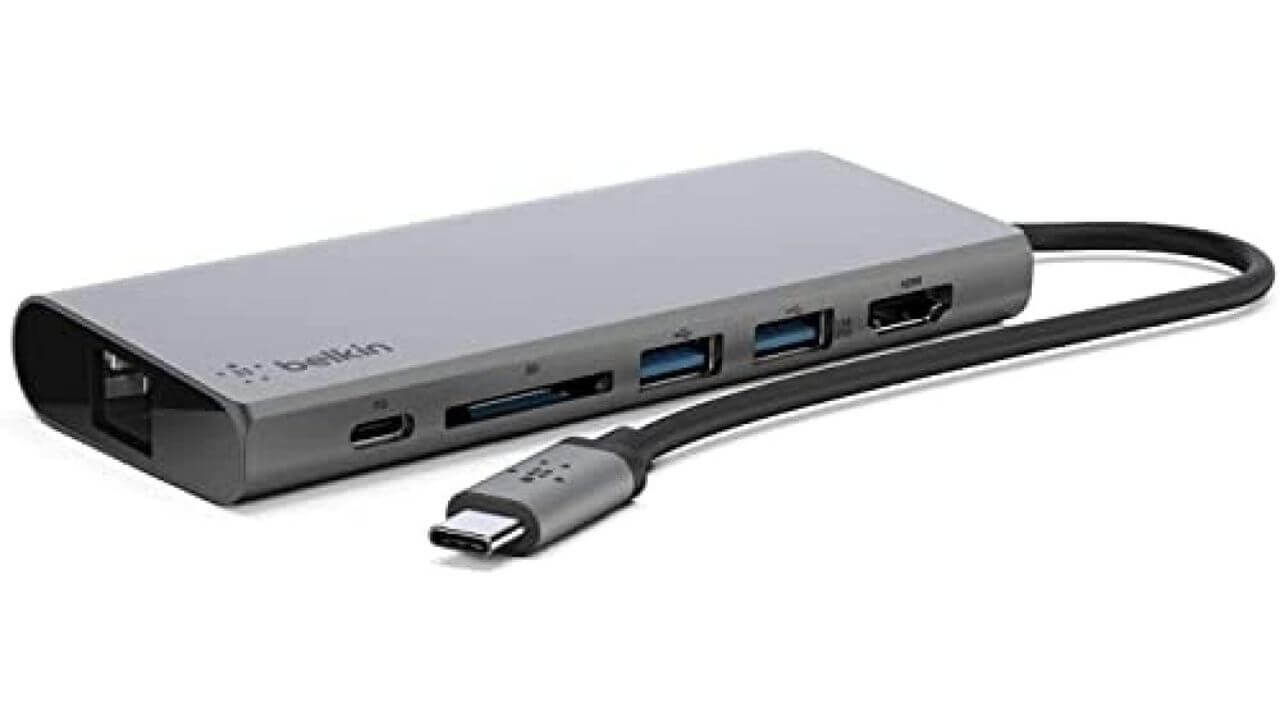 Belkin has been at the forefront of the accessories market, especially for devices under the Apple ecosystem. You can imagine its popularity by the fact that many Belkin accessories are available for purchase on the Apple Store. Coming back to the USB-C adapter, below are some amazing features that you should take a look at.
This Belkin USB-C adapter for iMac is made from Aluminum and features a sleek and handy design ensuring maximum portability. 

You can find different ports (4K HDMI, 1x USB-C PD 3.0, 2x USB-A 3.0, SD 3.0 card reader, Micro SD 3.0, 3.5 mm audio in/out) all within one adapter that gives you the accessibility and connection of various devices at one go. 

Also, this USB adapter for the M1 iMac offers a fast transfer speed of 5Gbps.

You can use the USB-C PD (Power Delivery 3.0) port for pass-through charging of up to 100W from which 15W is consumed by the adapter itself so that you never run out of battery on the connected device. 
Despite having a relatively higher price tag, we recommend you to check this USB adapter for your M1 iMac because of its reliability. 
Also read: Best USB-C Adapters for 14" and 16" MacBook Pro in 2022
4. Anker 577 Thunderbolt Docking Station for M1 iMac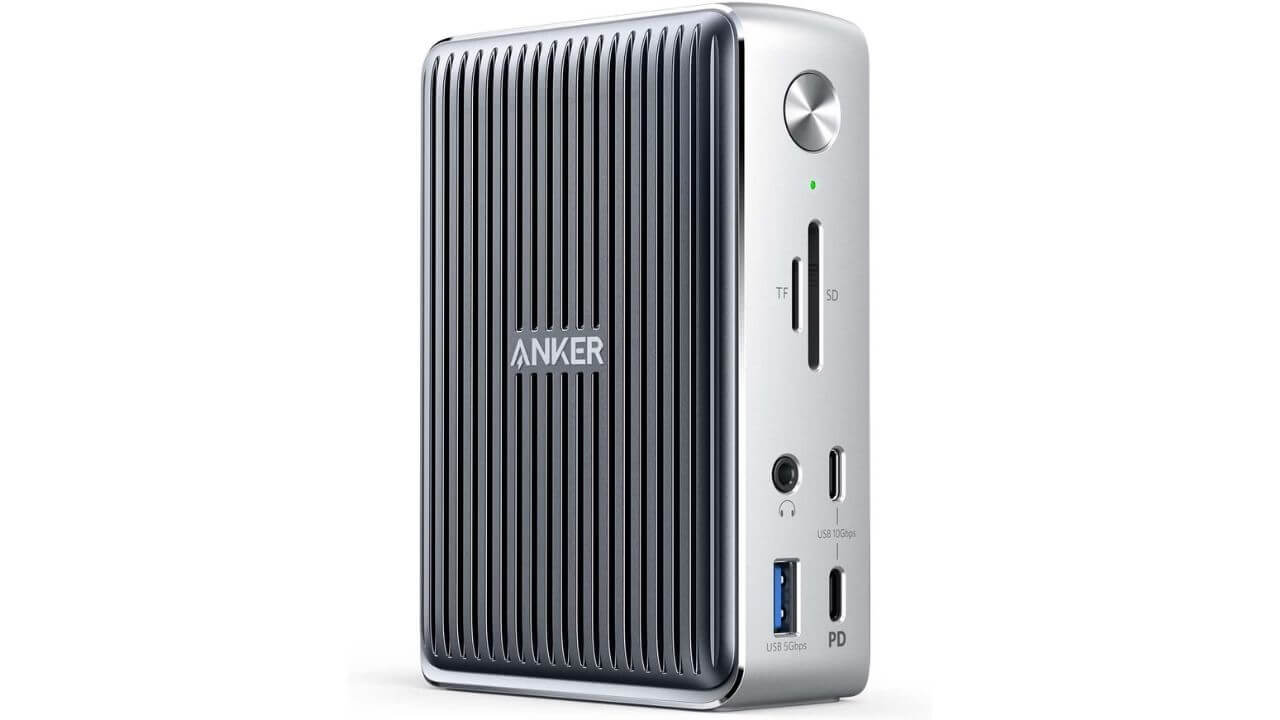 Here comes one of the best and premium multi-port USB-C docking stations from Anker. The Anker 577 USB-C M1 iMac adapter features a metal casing that looks and feels very premium. 
This USB-C adapter comes with thirteen different ports: 2 Thunderbolt 3 USB-C ports, 2 USB-C ports, 4 USB-A ports, an HDMI port, an Ethernet port, SD/microSD card slots, and a 3.5 mm AUX port.  

Using this

USB-C docking station for iMac

, you can extend your 24-inch iMac display to up to a 5K@60Hz display using the Thunderbolt 3 port, while the HDMI port supports a resolution of up to 4K@60Hz. Hence, you can enjoy crystal-clear streaming or mirror across 2 displays. 

All thanks to the Thunderbolt 3 port, you can charge USB-C-enabled devices including

iPads, MacBooks,

and more at a maximum speed of up to 85W and smartphones at a max power of 15W.

Let's not forget that the USB-C 3.1 port can also offer a data transfer speed of up to 10Gbps. 

Anker includes a 180W power adapter, and a Thunderbolt 3 cable (2.3 ft); while it backs this iMac USB adapter with an 18-month post-purchase warranty. 
For Windows users: Best USB-C and Thunderbolt Monitors for Windows Laptops in 2022
5. UGREEN USB-C Hub Adapter for M1 iMac (Best Budget-friendly option)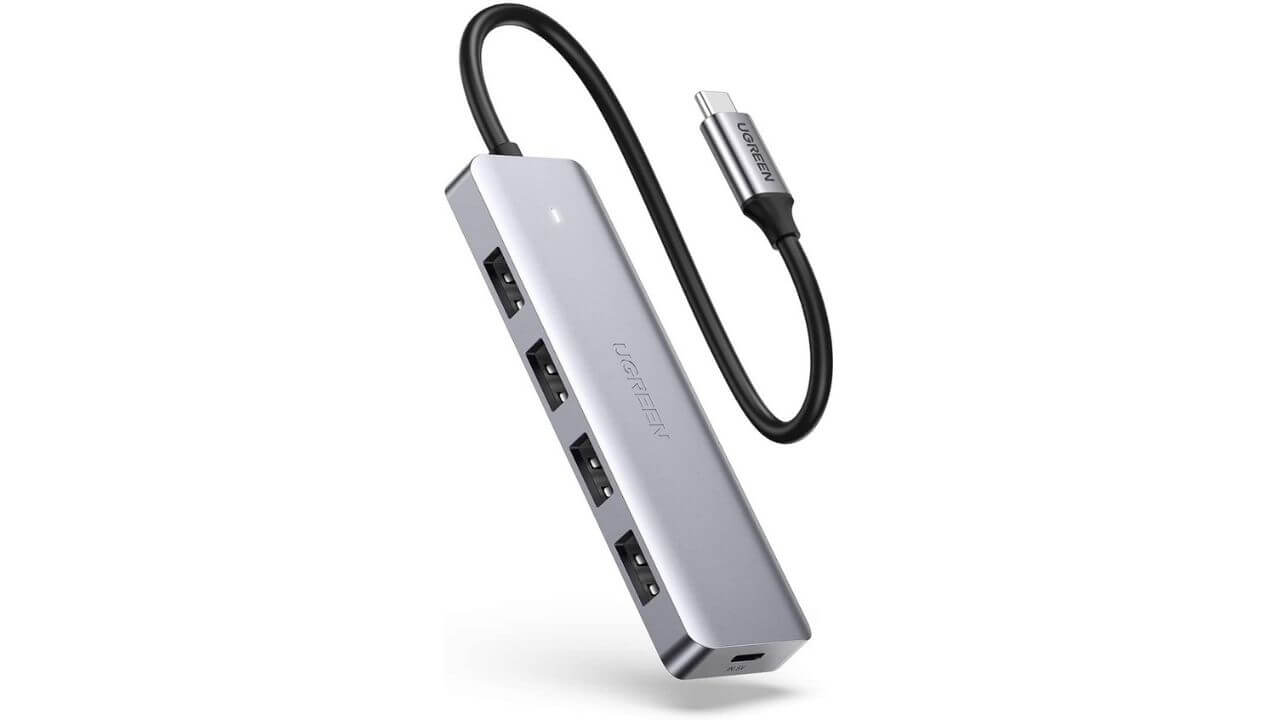 Are you looking to grab a budget-friendly USB-C adapter for the M1 iMac? We recommend going with this one from UGREEN without any second thoughts. This USB-C hub is priced under $11 and comes with various features and color options that go well with your iMac. 
This iMac USB adapter comes in a slim and lightweight design that lets you take it anywhere by simply carrying it in a backpack. 

There are four USB 3.0 ports that allow you to transfer large files, movies, and data at a high speed of up to 5Gbps which is 10 times faster as compared to USB 2.0 (480Mbps).

The Type-C connectivity allows connecting various USB-C devices such as

Samsung Galaxy phones

, and

Chromebooks

for charging and data transfer.

Let's not forget, it is compatible with Windows, macOS, and Linux. So, you can easily share this across a plethora of USB-C devices.
If price is a concern for you, the UGREEN USB-C adapter is a value-for-money USB-C adapter for a 24-inch iMac. 
Also read: 13 Top Hard Drives for M1 iMac in 2022
6. BYEASY 4-Port USB 3.0 Hub for M1 iMac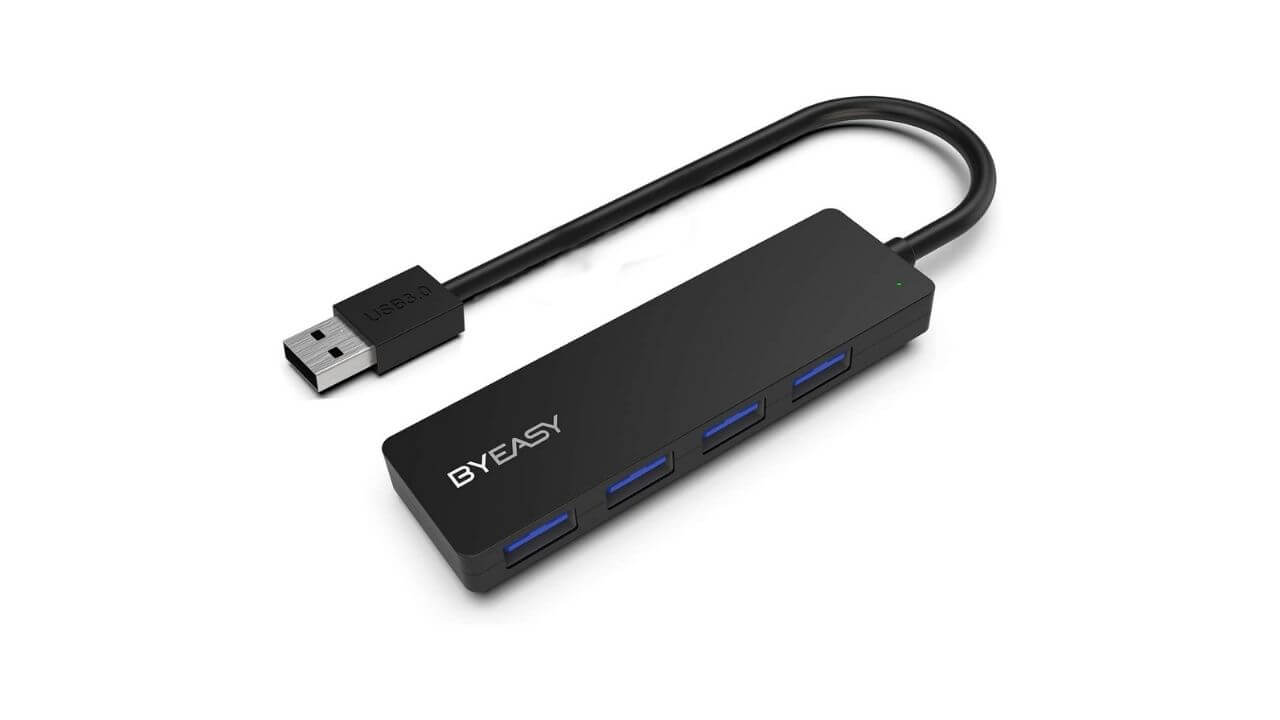 If you are looking for a super-affordable yet handy USB hub for your M1 iMac 2021, here's one from BYEASY. This advanced portable hub comes with four different USB ports that are handy to use multiple devices in one go. 
The ultra-slim and unique design is a treat to the eyes, while the compact design ensures maximum portability while traveling. 

This USB hub from BYEASY supports data transfer rates of up to 5Gbps (USB 3.0), 480Mbps (USB 2.0), 12Mbps (USB 1.1)

The universal compatibility allows you to use this gadget with Windows/macOS/Linux and ChromeOS. 

Let's not forget that this USB hub comes with a 30-day money-back guarantee, just in case you're not satisfied with it. 

Moreover, it is among some of the super-affordable USB adapters available in the market at this point. 
Also read: Best USB-C Hubs & Adapters for M2 MacBook Air
7. Dockteck 7-in-1 USB-C Multiport Adapter for iMac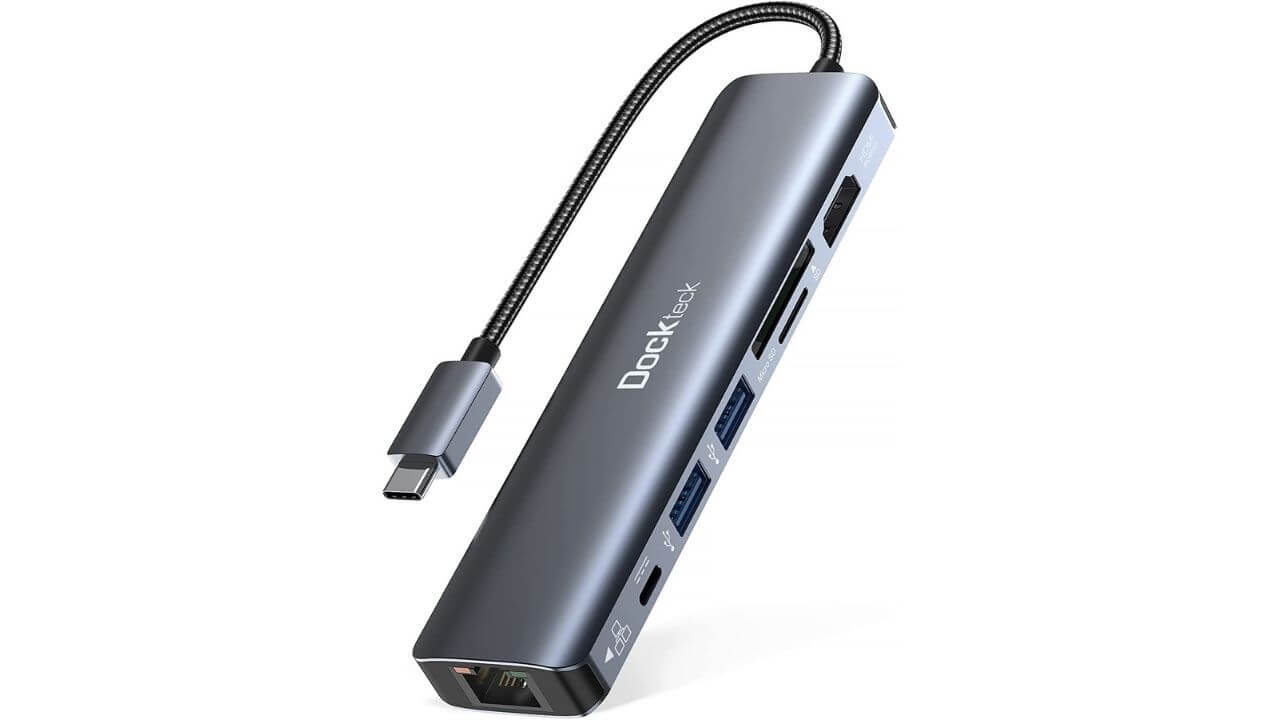 If you're searching for a pocket-friendly USB adapter that you can carry with your MacBook and still use with your iMac, here's an interesting option. This 7-in-1 USB-C hub is a brilliant gadget for someone who is working all day long across various devices. If you have or are planning to buy the new M1 iMac, this thing will come in handy in several ways.
The multiport 7-in-1 design lets you use all the ports simultaneously as per your requirements. It includes 1 x Ethernet port, 1 x HDMI port, 1 x USB-C Power Delivery charging port, 1 x SD card slot, 1 x microSD card slot, and 2 x USB-A ports.  

The compact and sleek design lets you carry it anywhere whenever you're travelling. 

If you're looking to enjoy videos on an

external display

with up to 4K resolution, then the Dockteck USB-C hub surely comes in handy.

The USB-C Power Delivery port offers 100W charging to power up your

external peripherals

or even MacBooks.

Let's not forget that this iMac USB-C adapter offers a data transfer speed of up to 1Gbps. 

Further, this amazing iMac accessory is backed by 24-months of post-purchase warranty. 
Also read: Best Thunderbolt/USB-C Adapters for M1 iPad Pro
8. Tuwejia USB 3.1 Multiport Adapter for iMac M1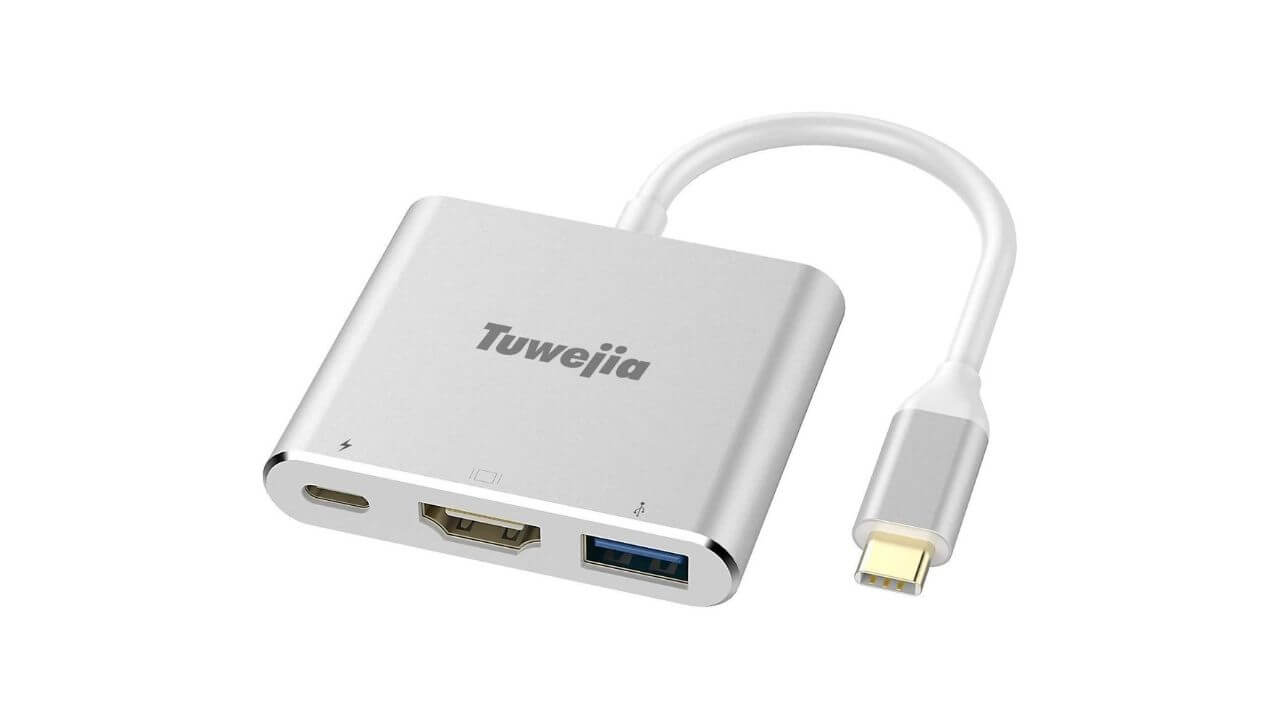 Here we have for you the budget-friendly multi-port adapter from Tuwejia. Remember, this is the upgraded version to the older ones with limited specifications. In the below pointers, we have discussed some notable features of this pocket-size dynamite.
The ultra-compact design of this adapter allows you to carry it anywhere hassle-freely. 

The 4K UHD HDMI port available in this adapter allows mirroring small displays to considerably large displays without compromising the video quality.

The USB 3.0 port offers the highest data transfer speed of up to 5Gbps. 

You can use at least two peripheral devices when you're working on your iMac. 

This adapter is widely compatible across Mac devices such as M1 MacBook Pro, M1 MacBook Air, and M1 iMac. 

The brand claims that the aluminum body dissipates heat released while you're using this adapter.
Also read: Best Hard Drives for M1 iMac
9. ZMUIPNG USB-C Adapter Hub for M1 iMac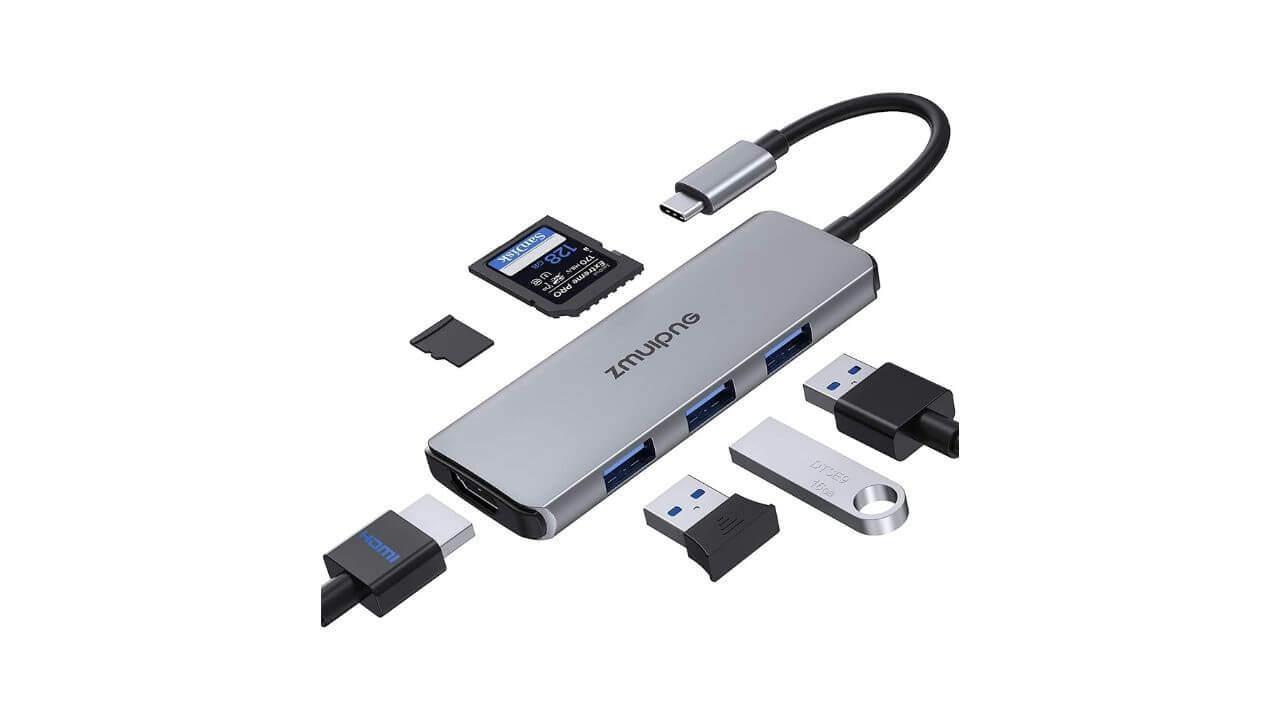 Similar to the above, the ZMUIPNG USB-C Adapter comes with a multiport design that is useful to connect four different USB-based devices and SD and TF cards. 
This multiport adapter offers 4K HDMI output that can mirror small screens to considerably larger ones.

There are three high-speed USB 3.0 ports that can transfer data up to 5 Gbps speed. This helps someone who needs to transfer data daily such as vloggers, photographers, etc. 

The ZMUIPNG adapter is widely compatible with all MacBook Pro 2016-2020, MacBook Air 2018-2020, and many other devices including iMac.

Let's not forget that this adapter can also be used as a USB-based power supply as it offers max 4.5W output. 

The plug-and-play feature leaves back all the worries of additional divers to cast devices.
Given the price, there're many things offered by the brand so you should consider this one as well. 
Also read: Best SSDs for the M1 iMac in 2022
10. Syntech USB-C to USB Adapter for iMac 2021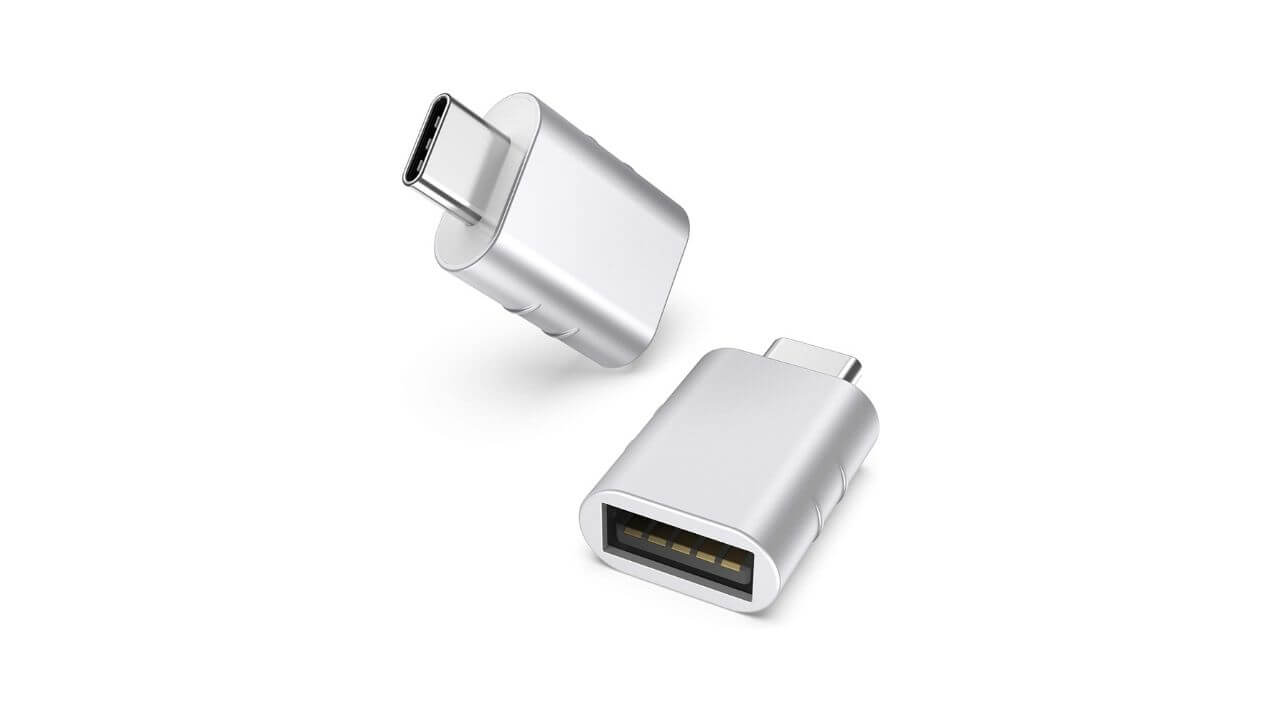 Here's another ultra-compact adapter that comes with a USB-A port. These tiny masterpieces are available in various colors and are super affordable. 
Starting from its design, the body of this adapter is made up of zinc alloy that has delicate embossment to prevent slippage. 

The ultra-compact design of this adapter ensures maximum portability. You can even carry it in your jeans pocket. 

This tiny adapter is compatible with the MacBook Air after 2018, MacBook Pro after 2016, as well as iMac.

The plug-and-work feature makes it easier for you to work around various macOS devices. 

As per the product info, this device is designed to be plugged and unplugged up to 10000 times. It is nothing but certainly assures the durability of this adapter.
Also read: Best HDMI cables for Apple TV 4K
That's all for now in this roundup on the best USB adapters for the M1 iMac in 2022. Stay tuned with us till we toss up another interesting topic from the tech world.