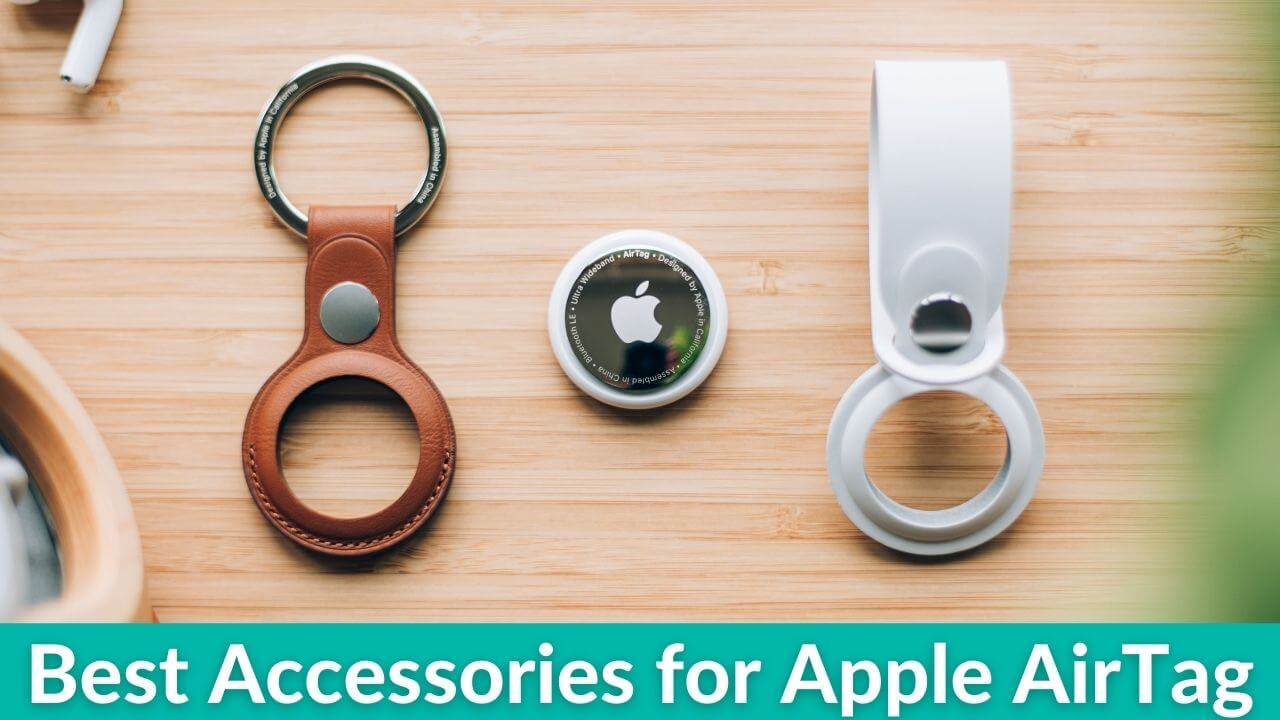 After years of speculations and rumors, Apple announced a small tracker called AirTag in their Spring Loaded event scheduled on April 20, 2021. The AirTag is a tracker device that helps to track everyday items you tend to lose on a daily basis such as keys, wallets, TV remotes, etc. The Apple AirTag comes with a polished steel body that surely looks brilliant and offers a premium touch to it. You can personalize AirTags using emojis or a name. This little tracker features a circular design that is 32mm in diameter and has a thickness of 6mm. Moreover, it is one of the finest circular disc-shaped trackers available in the market.  
Now that you have this little tracker with you, it's time to find some compatible accessories. Because it's relatively a new product, it is tough to find the right accessories for it. We at TechieTechTech understand your concern and decided to come up with this roundup on some of the best accessories for Apple AirTags that you can buy in 2022. 
For your better understanding, we have bifurcated this roundup into five different sections given below:
Official accessories from Apple AirTag

Keychain Holders for AirTag

AirTag Protective cases

Loops for Apple AirTag

Must-have accessories for AirTag
Note: We update our article from time to time to cover the latest products available in the market. 
List of Best AirTag Accessories to Buy Right Now
Best Apple AirTag Keychain Holders
1. DamonLight Leather Keychain holder Case for AirTag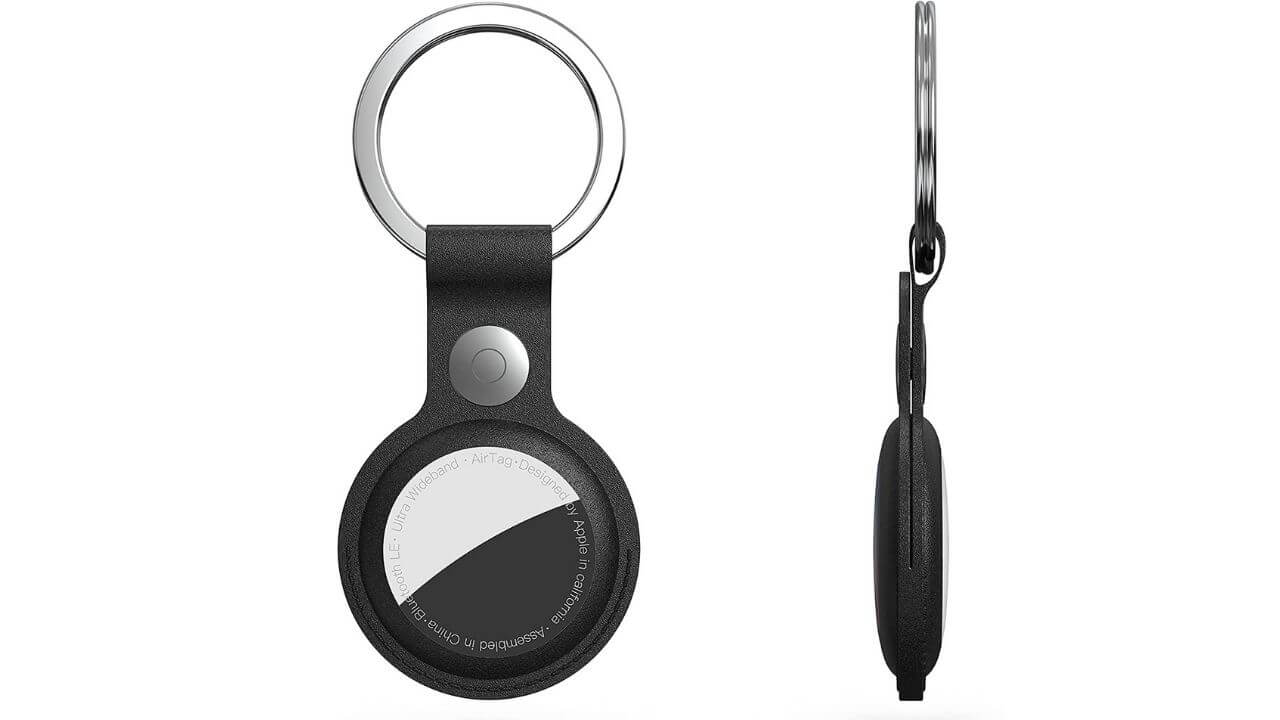 Firstly, we have a simple-looking yet most rated leather keychain ring with an AirTag holder from DamonLight. This AirTag case is made from premium PU leather and comes in a sleek and stylish look. The precise cutouts around this leather keychain holder for AirTag allow flaunting the polished look of the Apple AirTag tracker without any issue. This keychain AirTag leather case offers decent protection against scratches that may appear on the tracker in case it is accidentally dropped on a hard surface. Moreover, you get to choose this budget-friendly AirTag case in four amazing colors to match your vibe. 
2. Spigen AirTag Keychain Ring Holder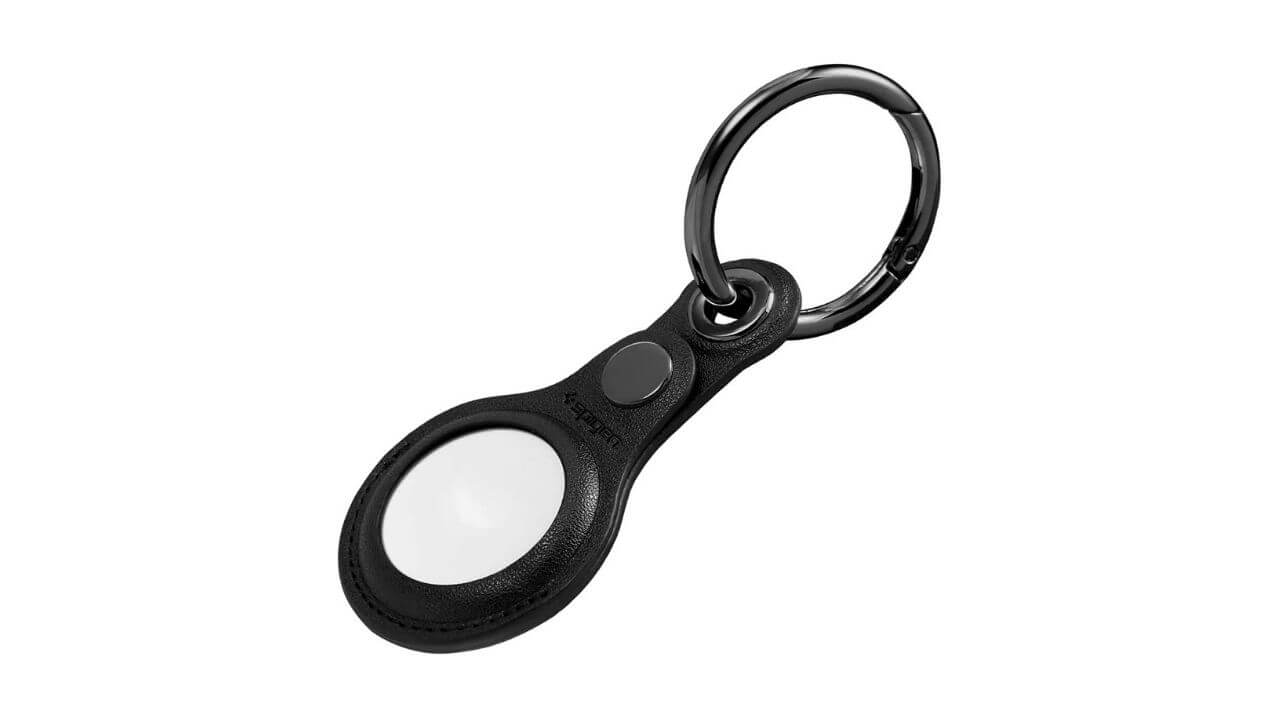 In case you are searching for some reliable third-party AirTag keychain holder option, here's one from Spigen. This wonderful piece is much more affordable than what Apple is offering right now. The Spigen Valentinus AirTag keychain ring is designed with some of the finest and durable leather that are finely knitted to offer the best closure. Let's not forget that there's a secure button closure with perfect cutouts to showcase the AirTags. Also, you will find a carabiner that comes in handy attaching keys to this holder.  
3. Olixar Genuine Leather Keychain Ring Holder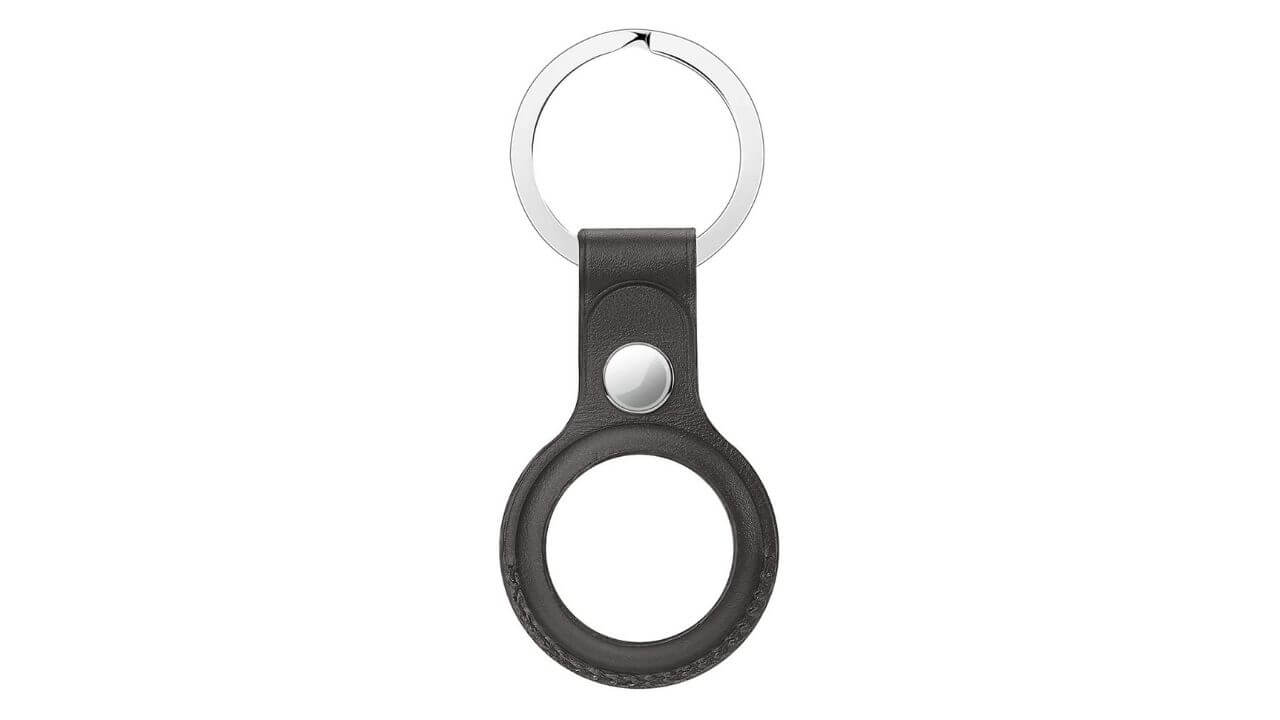 Here we have a simple-looking leather keychain ring with an AirTag holder from Olixar. Made from genuine leather, this keychain ring holder adds a sleek and stylish design to it. The precise cutouts around this leather keychain holder allow showcasing the polished look of Apple AirTag. The keychain loop is there attached to the attached keyrings, if not you can simply tag it to your bag. Best of all, you get a 2-year warranty on the purchase of this AirTag keychain holder. 
4. KENBU AirTag Key Ring Hook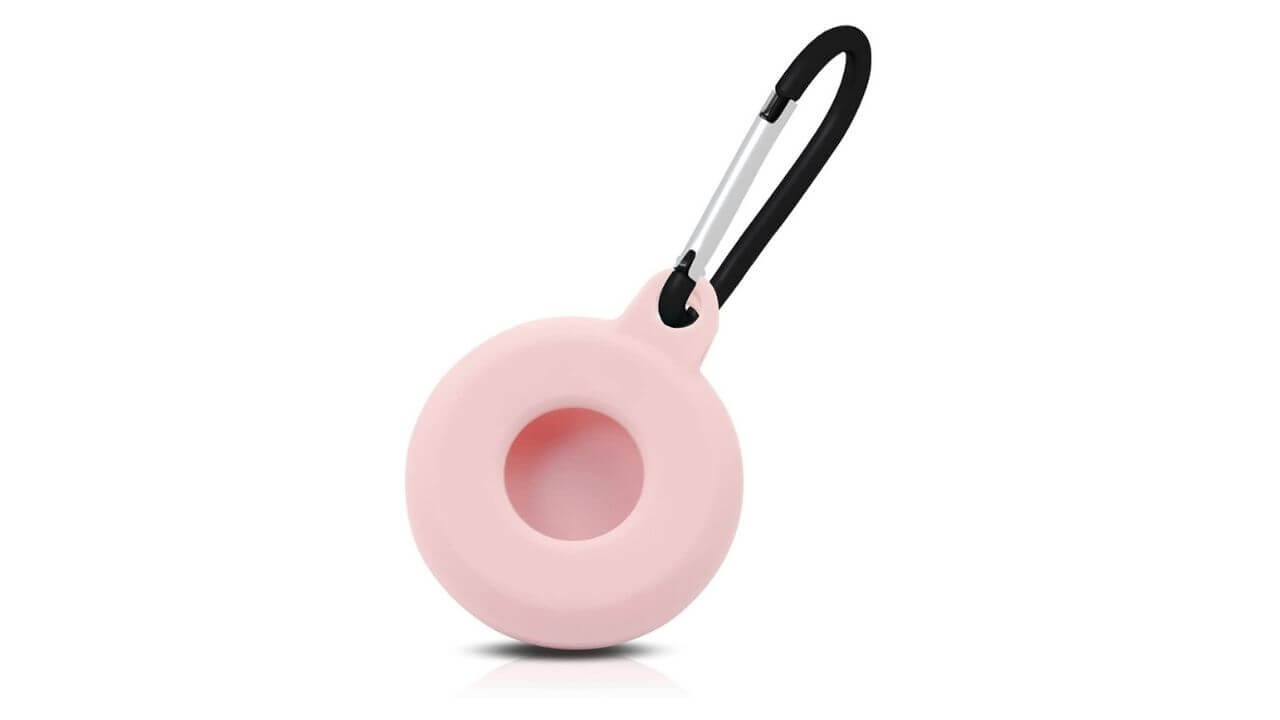 The KENBU AirTag key ring hook is designed with pure silicone material that gives utmost protection to the Apple AirTag. The brand claims that additional coating is there to help you clean this AirTag ring hook with ease. As far as weight is concerned, the KENBU AirTag holder comes with negligible weight and uniform thickness to safeguard the Apple AirTag. Also, you can purchase this keyring hook with an AirTag holder in more than ten different colors.
5. Dadanism Keychain AirTag Holder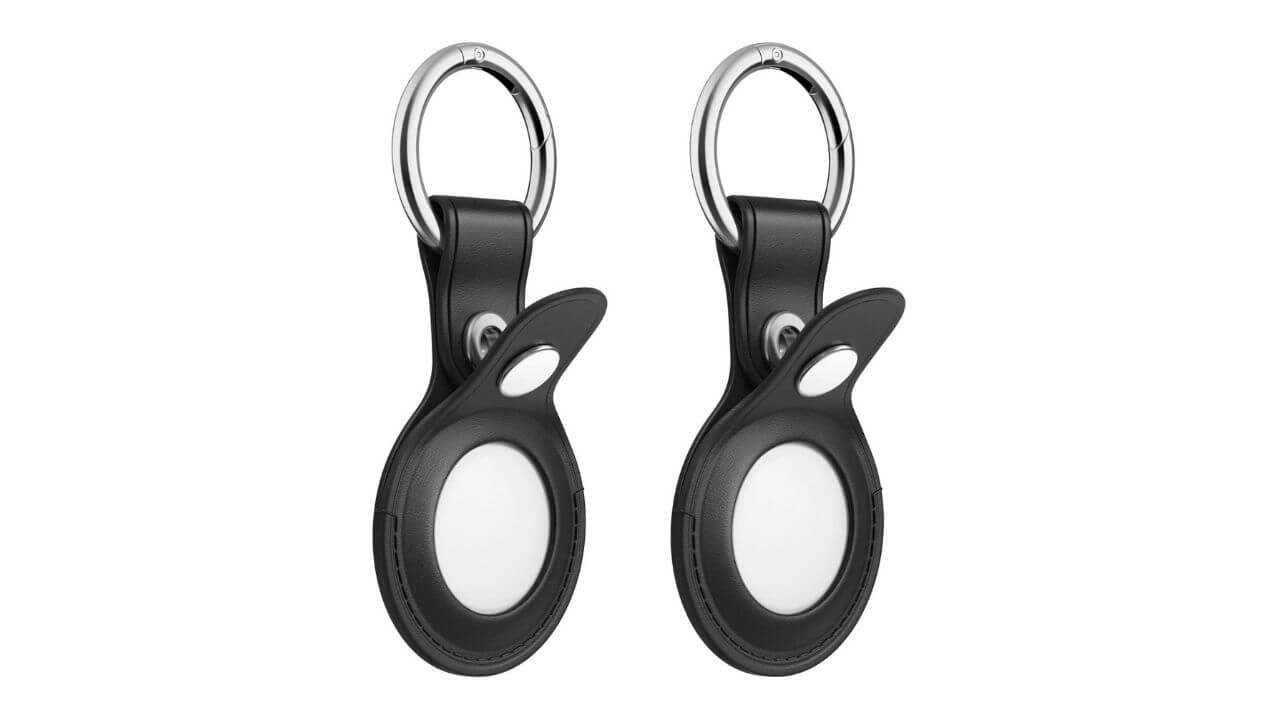 Here's another budget-friendly option for all those looking for a key chain holder and an AirTag protective case. The Dadanism keychain AirTag holder is made from PU leather that offers a decent amount of protection to the little tracker. You can attach this AirTag holder to your keys, car keys, backpacks, laptop bags, etc. Raised rims around the circular hole give protection to the AirTags from daily wear and tear. Simple slip in the AirTag by opening the button closure, and you're done. It is that easy. Go check out this product from the link given below. 
6. MoKo Keychain Protective Case for AirTag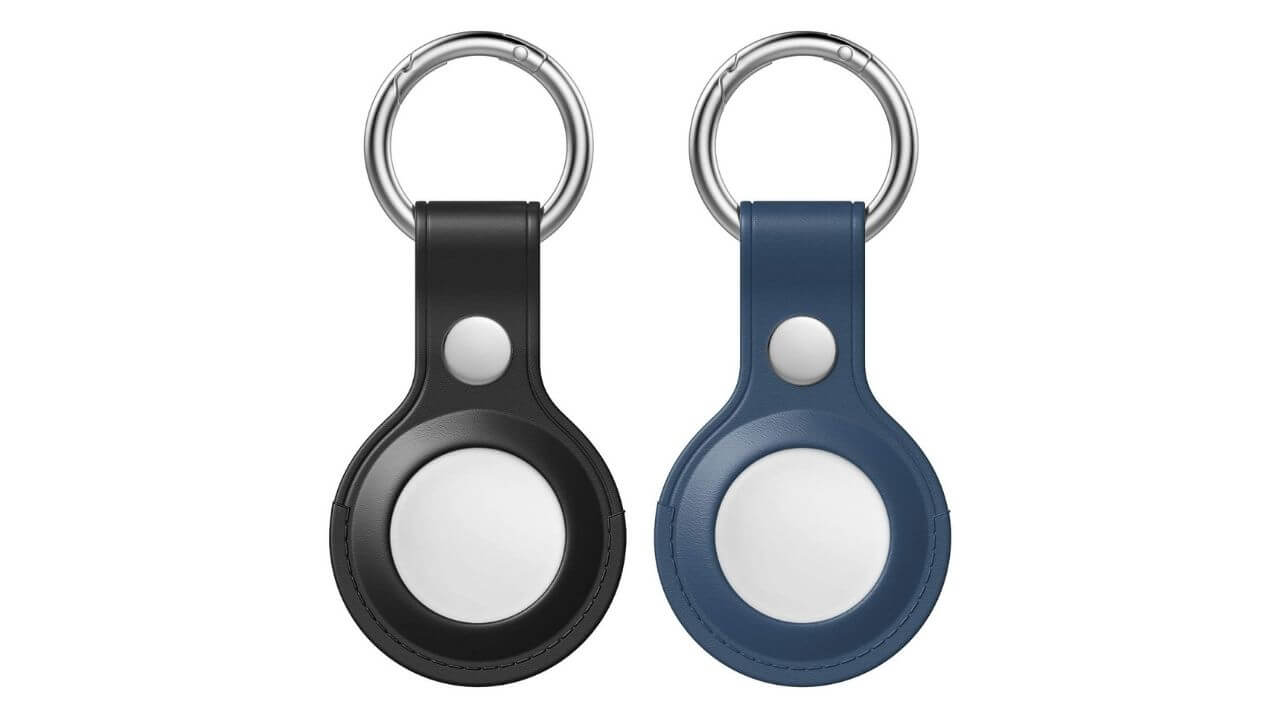 The MoKo keychain protective case is made from genuine leather material that flaunts a compact and stylish design. The leather used in this protective AirTag case features sweat-proof and scratch-resistant features for extra protection. It is durable and pretty easy to use; you can attach keys just by opening the spring clasp. The raised rim protects the AirTag against bumps and drops. You will get a pair of AirTag holders with this pack. Remember, there are different color sets available for you to buy.
Best Protective Cases for Apple AirTags
1. Aircoverd AirTag Protective Case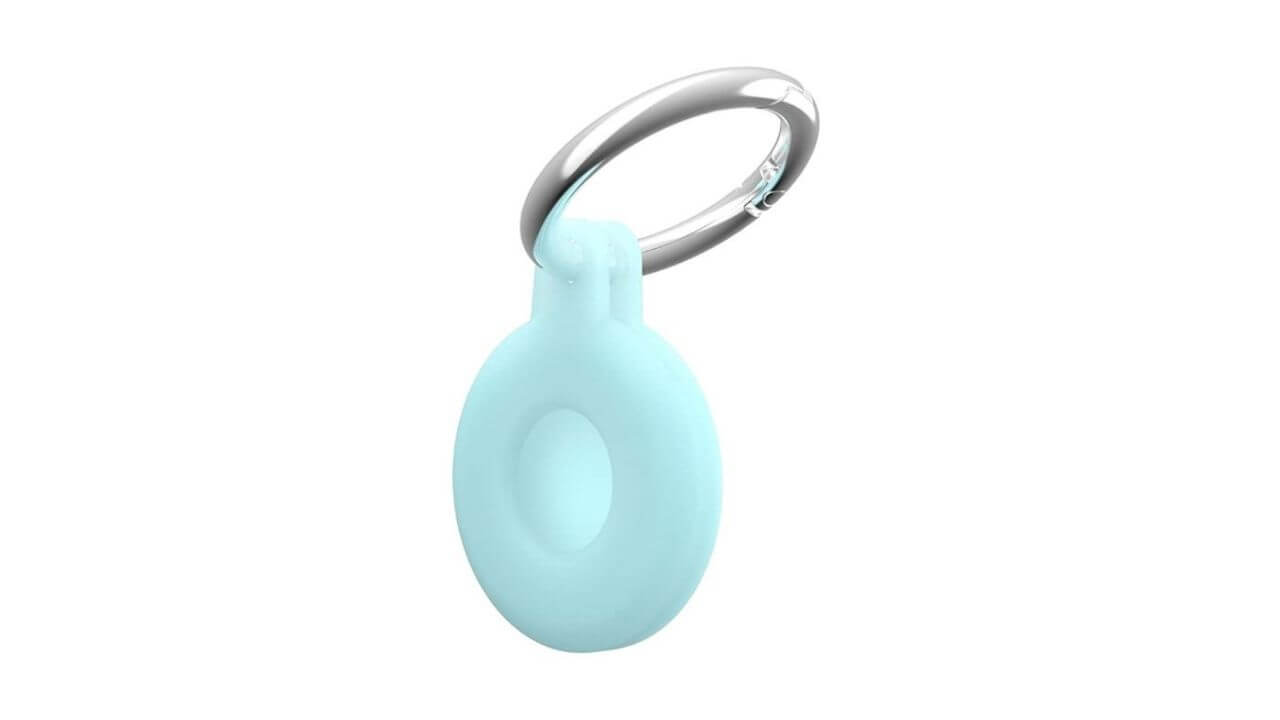 If you are looking for a fairly decent protective case for AirTag, get yourself one from Aircovered. It is made from highly durable material made from soft and flexible silicone. It features a smooth and easy-to-clean surface. It should be noted that the Aircovered AirTag case comes with scratch-resistant and drop protection features. There is a hook that allows attaching it to the keys, bags, dog leash, and other valuables items. You can buy this AirTag case in five different colors: Blue (glow in dark), Coral, Green (glow in dark), Midnight Green, and White.\
2. Oezero Metal Case for AirTag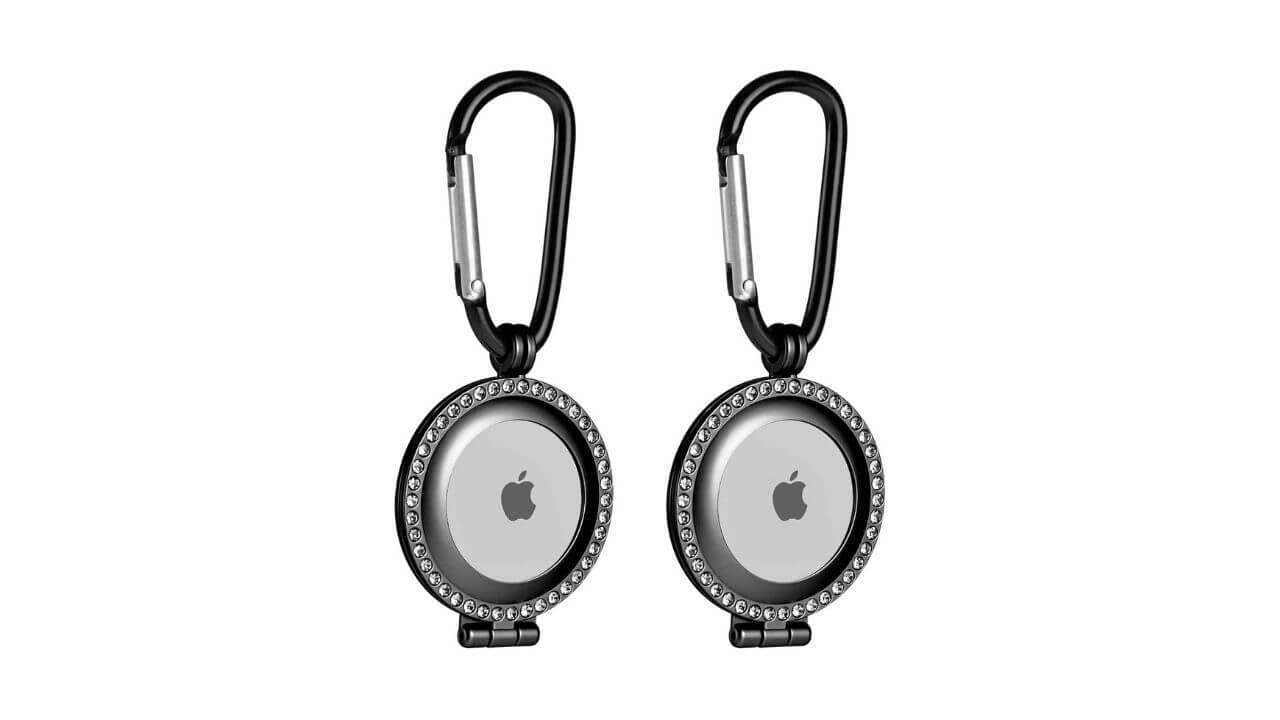 Here's another aesthetically beautiful AirTag case that is designed with high-quality aluminum alloy. To offer it a luxurious look, you will find shiny rhinestones engraved on the edges of the metallic case. It has a tough design that protects the AirTag from any accidental damages. With the help of this case, AirTags can be easily installed and removed from the case. The metallic design protects the AirTags from annoying scratches from daily wear and tear. All thanks to the metal hook, it is easy to attach keys and other valuable items. Let's not forget, there are four sets of color options available for you to purchase.
3. SHANGPIN AirTag Protective Case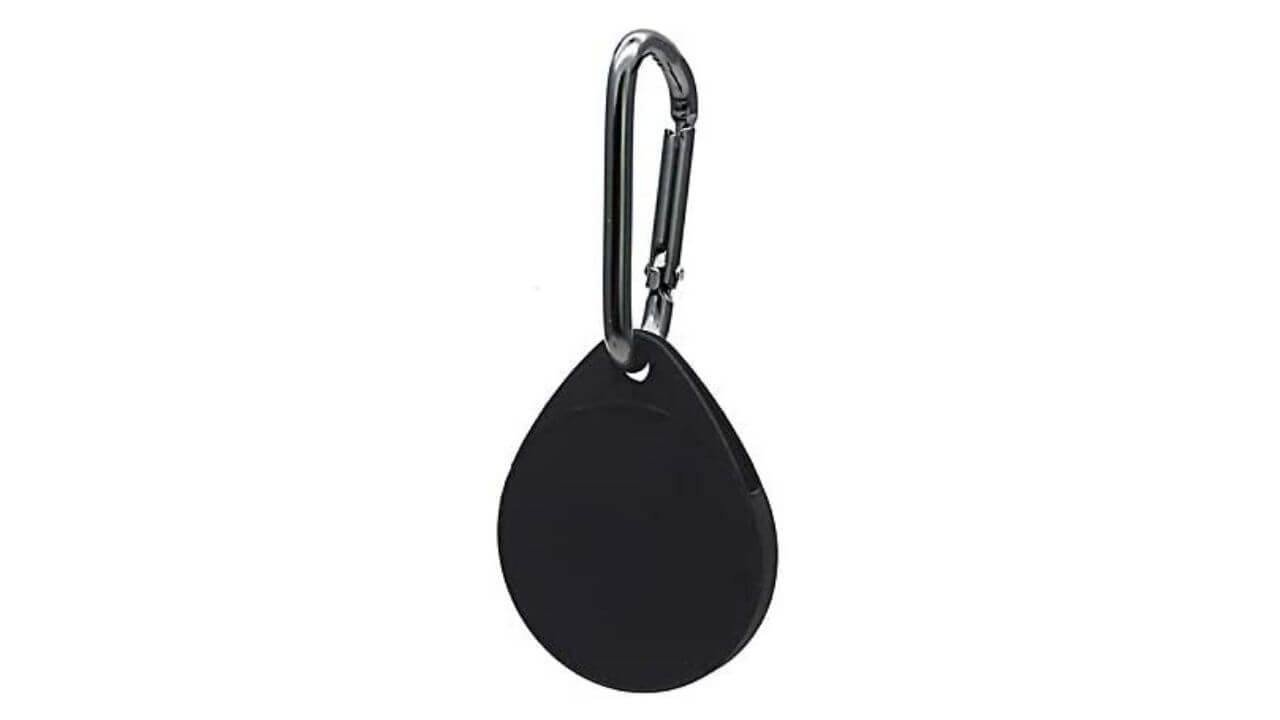 The SHANGPIN AirTag case features a premium silicone body with a hint of anti-slip leather. The brand claims that this protective case doesn't attract any dust or debris, which I think is very subjective in nature. However, your AirTags are safe against accidental damages such as drops, bumps, fumbles, etc. 
There's a durable metal carabiner clip that easily helps to tag it to a backpack or handbag. Also, you can attach a bunch of keys to the hook to access whenever you need them. As per the product description, this protective AirTag case from Shangpin is washable. Overall, it is a super-affordable option that can protect your AirTag effectively. 
4. Doeboe Rugged Protective Case for Apple AirTag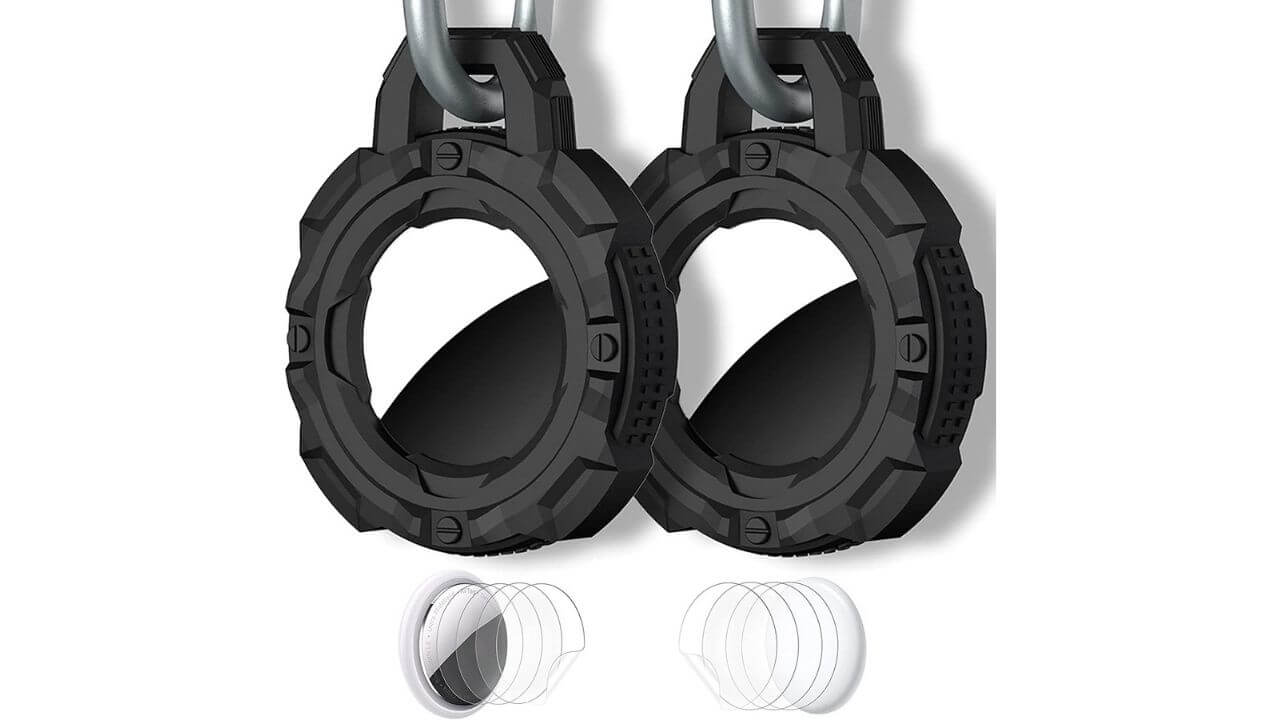 If you're looking for a rugged silicone protective case for Apple AirTag, get this one from Doeboe. This AirTag case comes in a slim and stylish design so that you can take it anywhere you go. This protective AirTag case is shipped with 2 track holder key chains, 4 front, and rear screen protectors, all under $9. Let's not forget that the included screen protectors are made from high permeable acrylic soft plastic material that automatically repairs minor scratches and bubbles within 24hours of installation. Besides, the high-quality silicone material used in the making of this case offers solid durability to the Apple AirTag from any kind of accidental damage. Moreover, it is available in six different color combinations to match your vibe.
Best AirTag Loops to Buy
1. DamonLight Silicon Loop for AirTag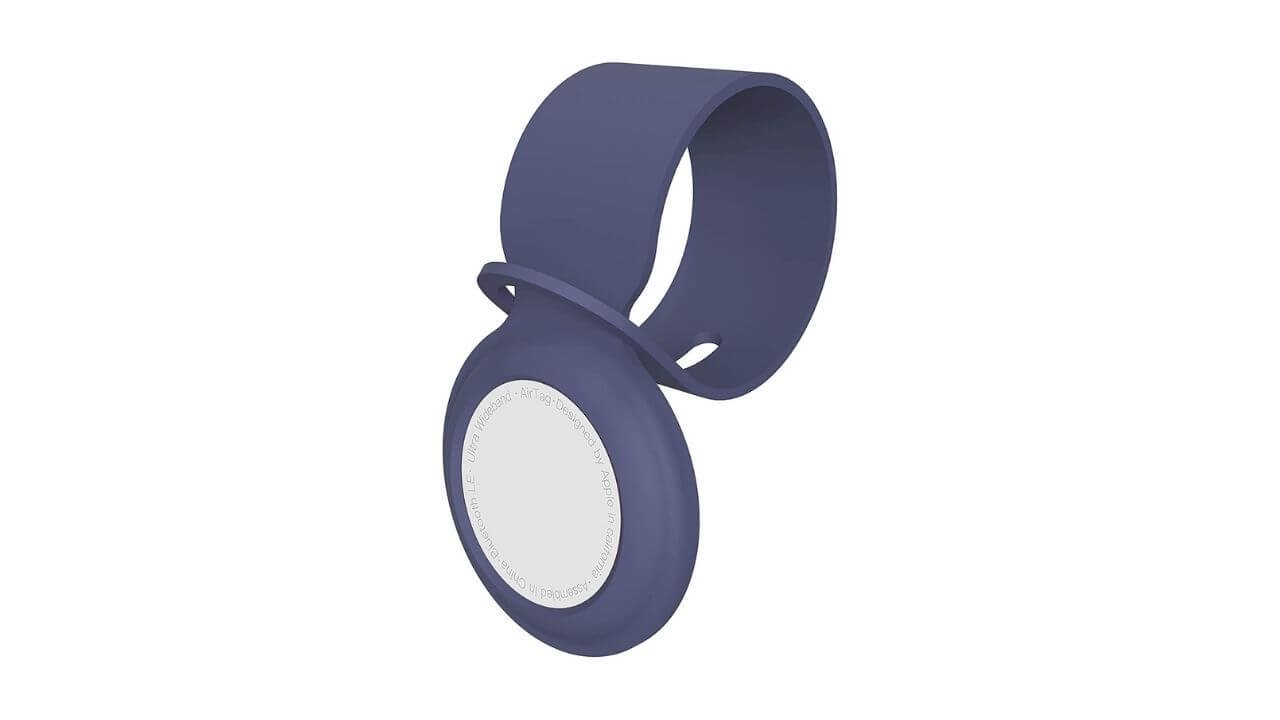 This AirTag loop from DamonLight features a flexible design and is made from high-quality and impact-resistant silicone material. It protects your AirTag from external damage such as scratches, drops, and bumps. You can easily tag it to an item that you want to track, it is as simple as that. There are many six different colors available for this AirTag loop: Midnight Blue, Flamingo, Green-glow, MidnigIt should be noted that it is a perfect gifting option for your beloved ones too. 
2. Benazcap AirTag Loop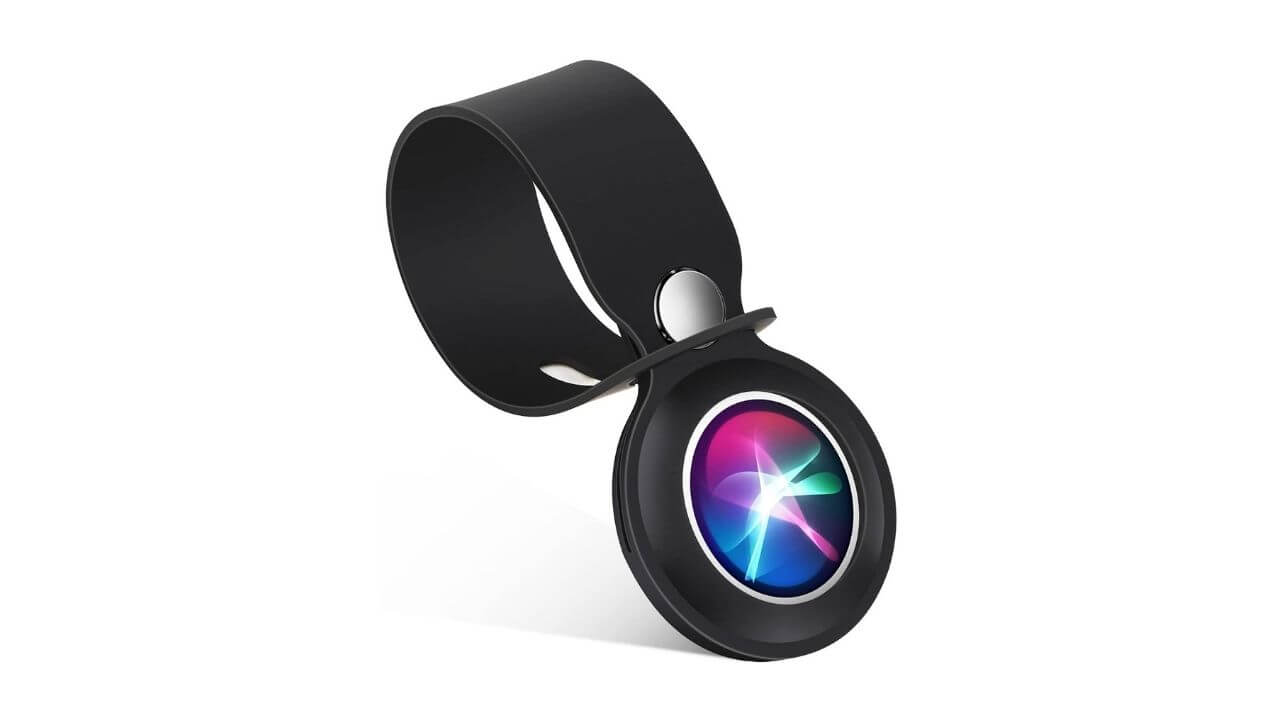 Here's another super affordable AirTag loop option from Benazcap. It is made from eco-friendly liquid silicone material that has sweat and scratch-resistant features. It is worth mentioning that this AirTag loop is washable and adds minimum bulk if attached to the daily items you want to track. There are precise cutouts on the loop which makes it easy to show off the design and color of the AirTag. Also, you can easily install and remove the Apple tracker with the help of this loop.  
3. imini88 Apple AirTag Loop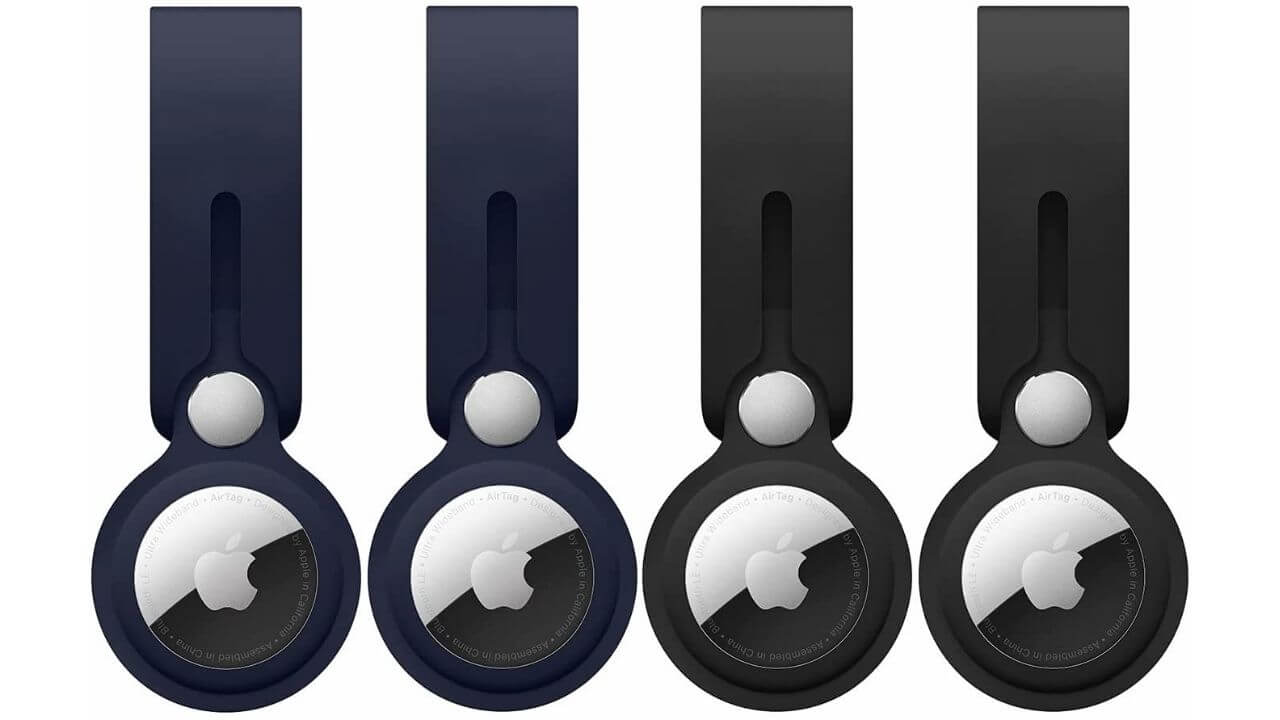 If you're looking for one of the best yet most-affordable AirTag loops, we recommend choosing this one from imini88 in the first place. This AirTag loop is made from high-quality silicone materials to offer a lightweight and sleek look. You can use this loop to securely fasten the AirTag to your carry bag. The secure enclosure securely attaches the Apple AirTag and prevents it from falling off when you're traveling with your backpack in crowded public transport. Moreover, you can choose this durable AirTag loop from six amazing colors to match your style. Believe it or not, you will get 4 AirTag loops at just $3.88. Definitely check it out. 
Must-have Accessories for Apple AirTag
1. NOMAD Glasses Strap with AirTag Holder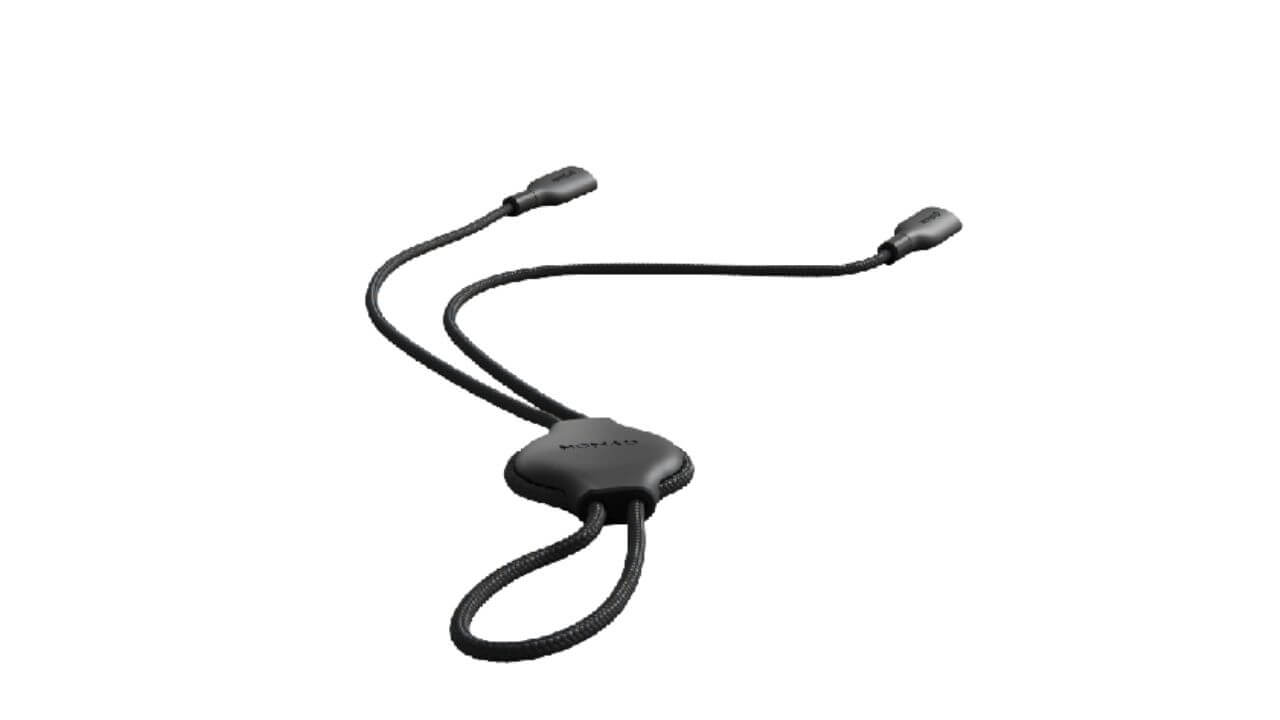 It might sound ridiculous but the fact is NOMAD is offering glasses strap with AirTag holders to track expensive goggles/sunglasses. The glass strap offered has a lightweight TPU capsule that tightly holds the AirTag and acts too as a tensioner when you're exercising or running while working out. No doubt, it is a useful AirTag accessory but seems to be quite expensive for a strap with regular build material. 
2. Spigen Rugged Armor Case for AirTag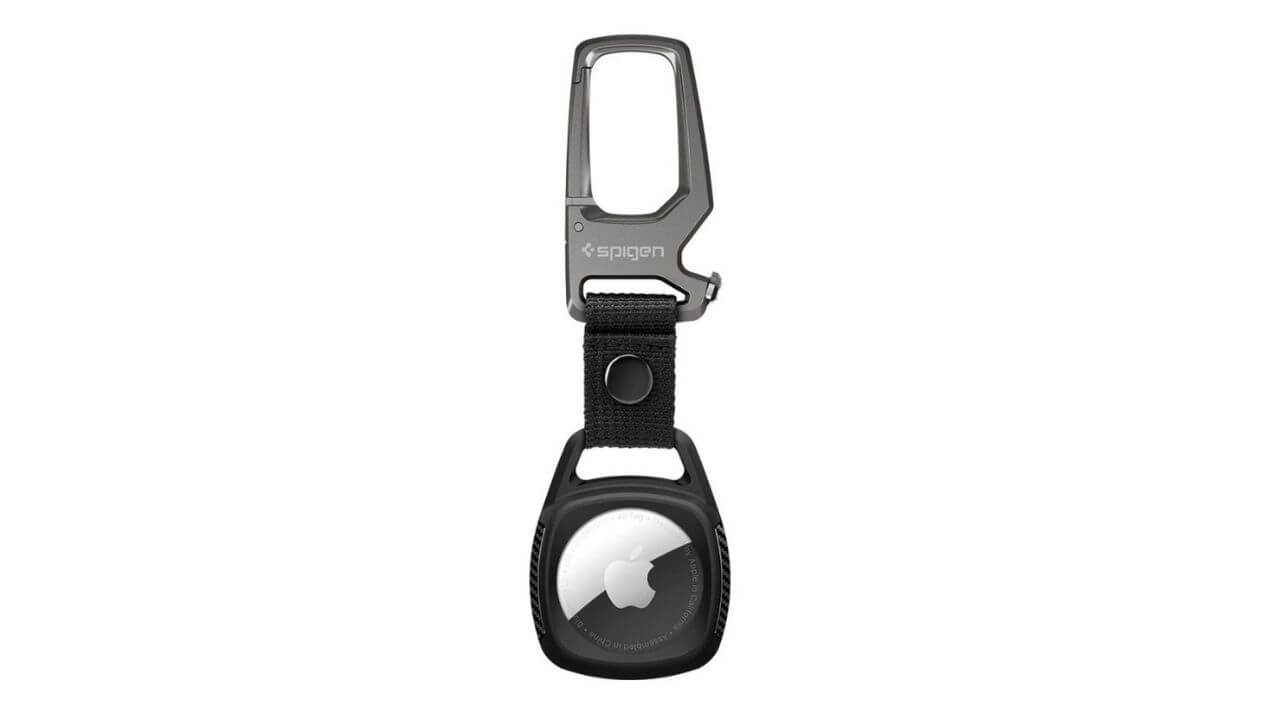 Here comes another useful accessory that Spigen is offering currently for the users willing to buy the Apple AirTag. It is made from fabric and zinc alloy that gives it a nice rugged touch and ensures protection of the AirTag. The rugged build offers the best possible protection from drops and bumps, while the durable carabiner allows the attachment of keys and other items. You can use the hook to open up some beer bottles too. Even though it has a rugged look, it features a lightweight design that is easy to carry anywhere you go. 
3. MOMENT Hard Shell Mounts for Apple AirTag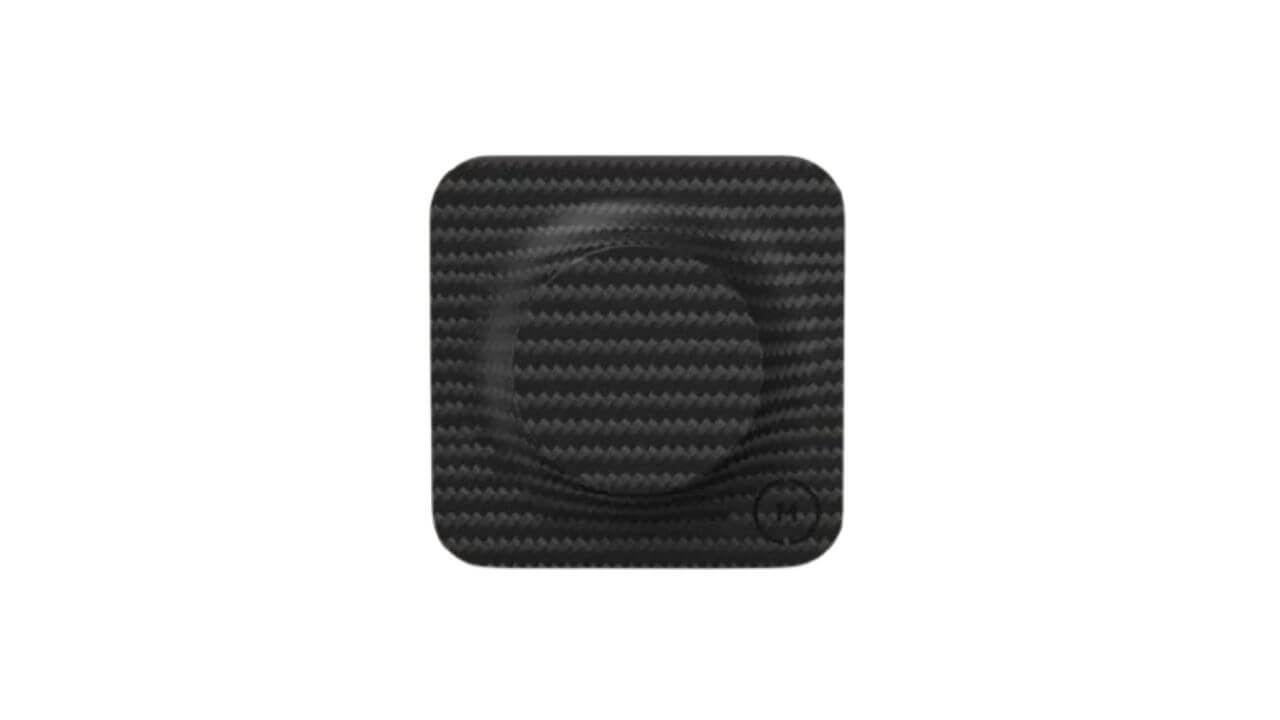 The Moment Hard shell mount is made from a rugged aramid fiber shell that has a super strong adhesive on the back. It is a useful accessory that keeps track of your valuable items. All thanks to the strong adhesive, it can be stuck to flat hard surfaces. The lightweight and rugged design of this product keeps your AirTag safe and secure from every kind of damages. The exterior body is wrapped around a shockproof cushion to give it an extra bit of protection. With MOMENT mount you can keep your tracker and items attached to it safe and secure. 
4. TENERGY CR2032 AirTag Batteries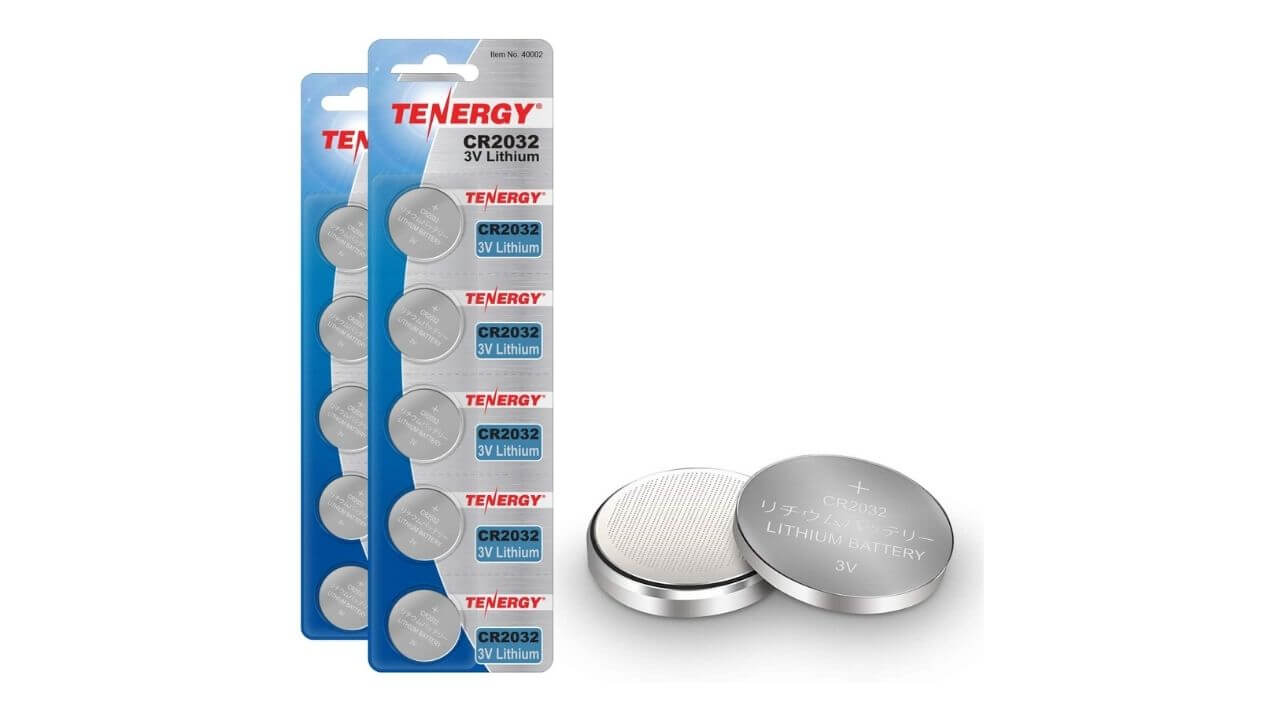 Let's not forget the cell that powers up the AirTag, you may wonder why one would need a battery if it said to last for a year. Yes, it is true but in case you come across a battery problem, you might need some stock with you to keep your AirTag working flawlessly. The best thing about these batteries is that they operate well even in cold temperatures as low as -4°F and warm temperatures of up to 140°F. These tiny batteries are built to last for years. The brand claims that this AirTag battery can remain in its original state for 10 years when it is not used and stored properly. 
Best Official Accessories for Apple AirTag
1. Apple Airtag Leather Key Ring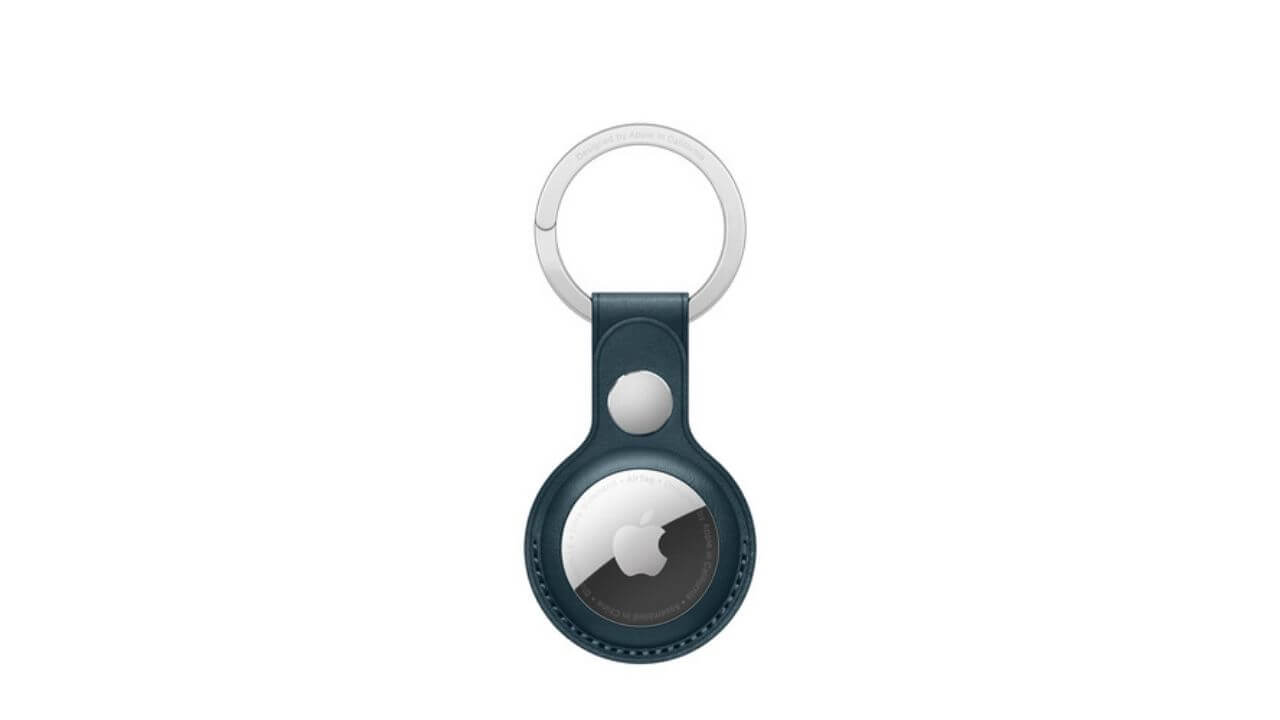 If you are looking for an AirTag leather keychain ring, here's one from Apple itself. This leather keyring is crafted with some of the finest materials. The see-through feature on the keychain flaunts the perfect view of the polished stainless steel body of the AirTag. The European leather used in this keychain ring is soft enough to give you a comfortable and soft-touch feel. Best of all, it fits snugly over the AirTag and prevents it from falling out when you're hustling around. You can avail of this keyring for Apple AirTag in three different colors: Baltic Blue, Saddle Brown, and Red. 
2. AirTag Hermès Key Ring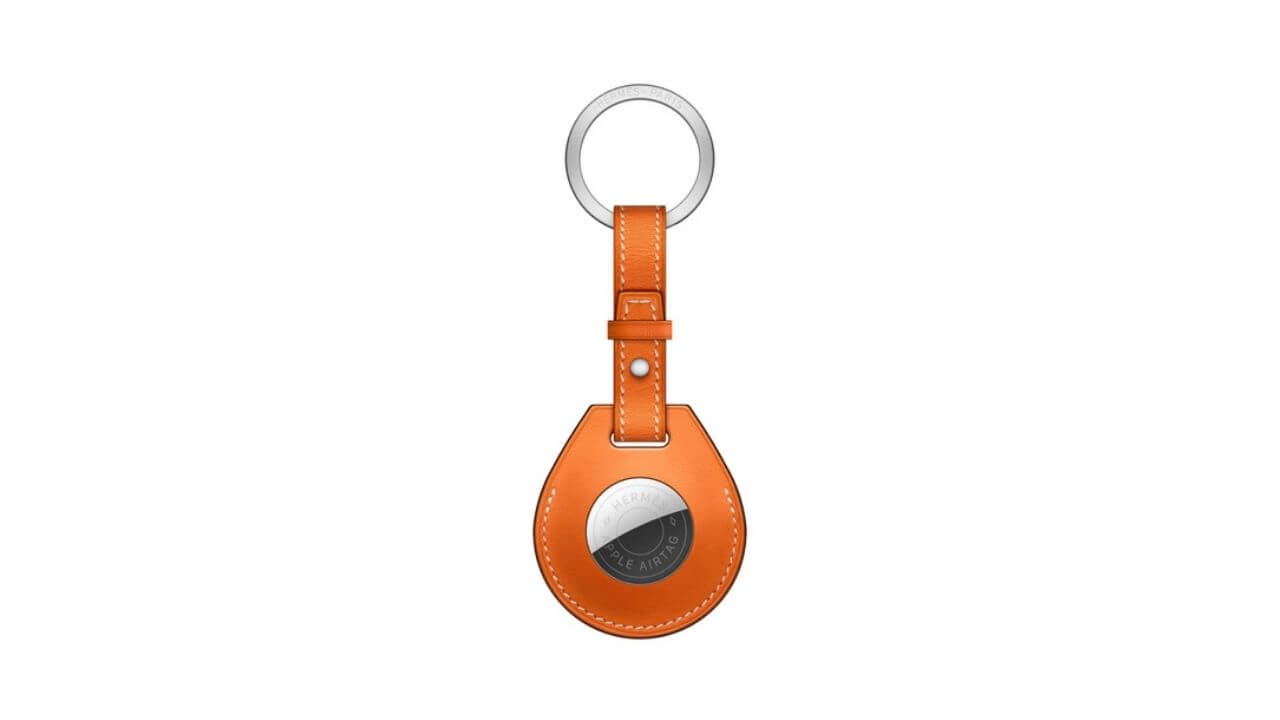 Just in case you're looking for a better key ring option, here's another premium keychain ring with an AirTag holder. This AirTag Hermès keyring features top-notch leather crafted and designed to offer a brilliant aesthetic look as well as better details. You can choose this AirTag keychain ring in either heritage Barénia leather or smooth Swift leather. Not to forget, these keyrings are stitched in an impeccable manner, making them aesthetically beautiful. The enclosed design of this leather key ring protects the AirTag from falling out even if it is handled casually. It is available in three different colors for you to buy: Orange, Bleu Indigo, and Fauve. 
3. AirTag Hermès Luggage Tag New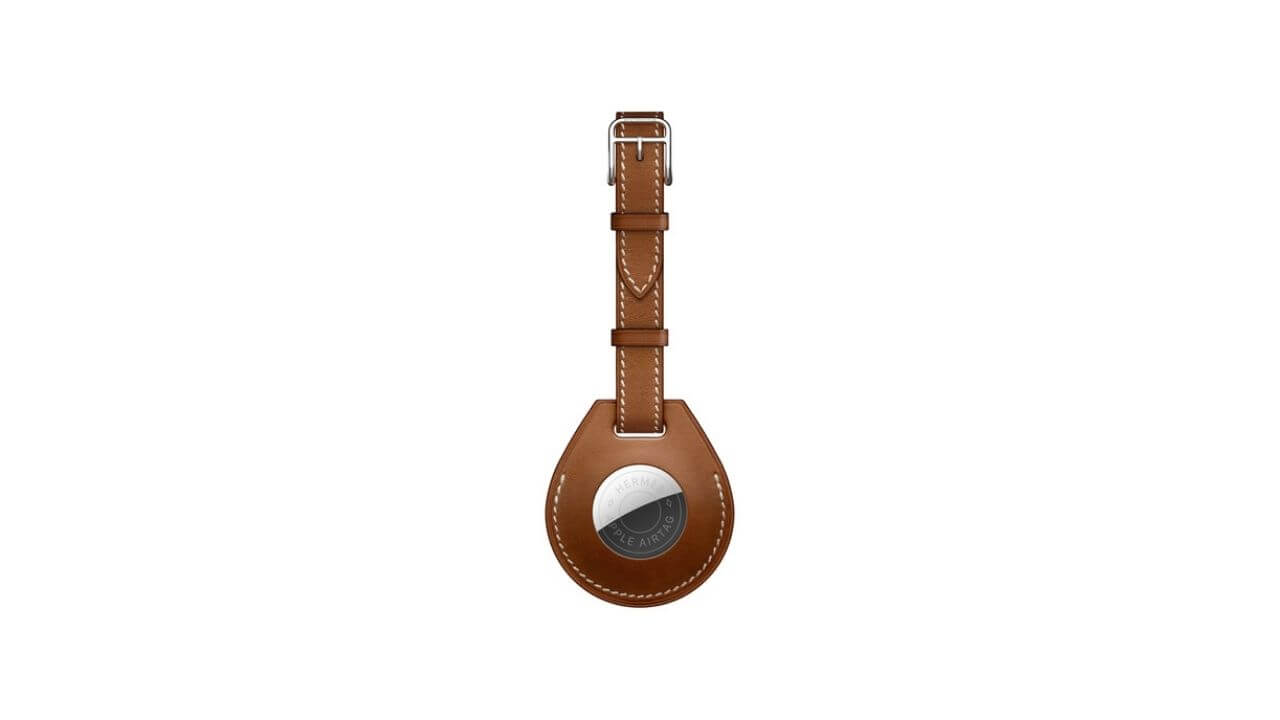 If you are in search of a premium luggage tag that holds the small tracking device from Apple, here's one that you should buy for sure. Yes, I am talking about the all-new leather luggage tag from Hermès. This luggage tag from Hermès is crafted brilliantly by stitching the premium Barénia leather. You can attach your AirTag with the help of this luggage tag to track your bags, or suitcases when you're travelling. There's an adjustable strap that allows attaching the whole thing with your backpack without letting it fall off. 
4. AirTag Leather Loop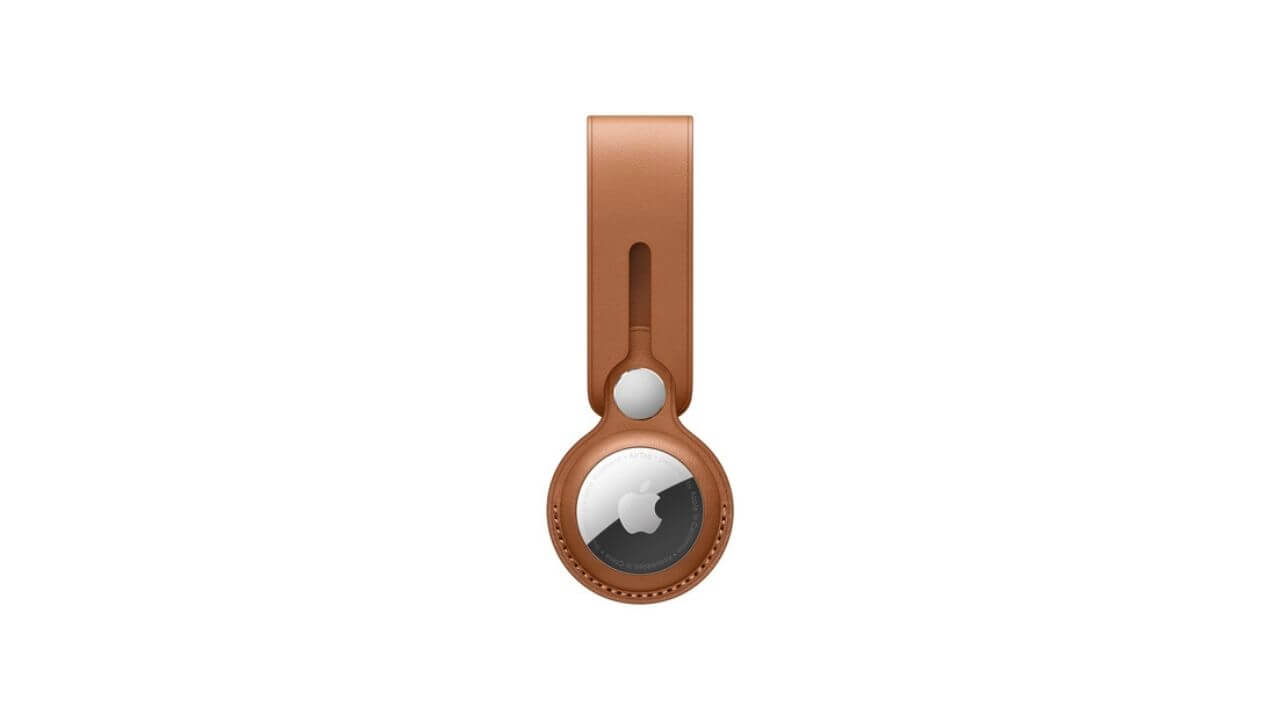 Do you or your pet lose/misplace everyday items like TV remotes, car keys, or more now and then? If so, you can simply attach AirTags to these items with the help of leather loops offered by Apple. The tanned European leather adds an elegant touch to this leather loop. The AirTag is tightly enclosed inside the loop preventing it from dropping off. You can buy the AirTag leather loop in different colors. 
That's all for now on our roundup for the best Apple AirTag accessories that you can buy in 2022. Just in case you bought one, let us know by commenting below.