Apple has just announced its next-generation streaming device, Apple TV 4K at its "Spring Loaded" event on April 20, 2021. This was a much-awaited and long overdue update since the launch of the original Apple TV 4K in 2017. As it has been four years since the original launch, it's definitely the time to see some improvements as well as innovations. Though the streaming device retains its native name, Apple has packed a host of exciting features into its next-generation Apple TV 4K. It features a powerful A12 Bionic chip, higher frame rate HDR, and a revamped Siri remote to deliver the absolute best entertainment on your devices.
Along with this updated Apple TV 4K, Apple has also announced the M1 iMac, AirTags, as well as the M1 iPad Pro.
Let's have a sneak peek at what's coming on the latest Apple TV 4K.
Apple TV 4K 2021
Apple TV 4K 2021 Specifications and Features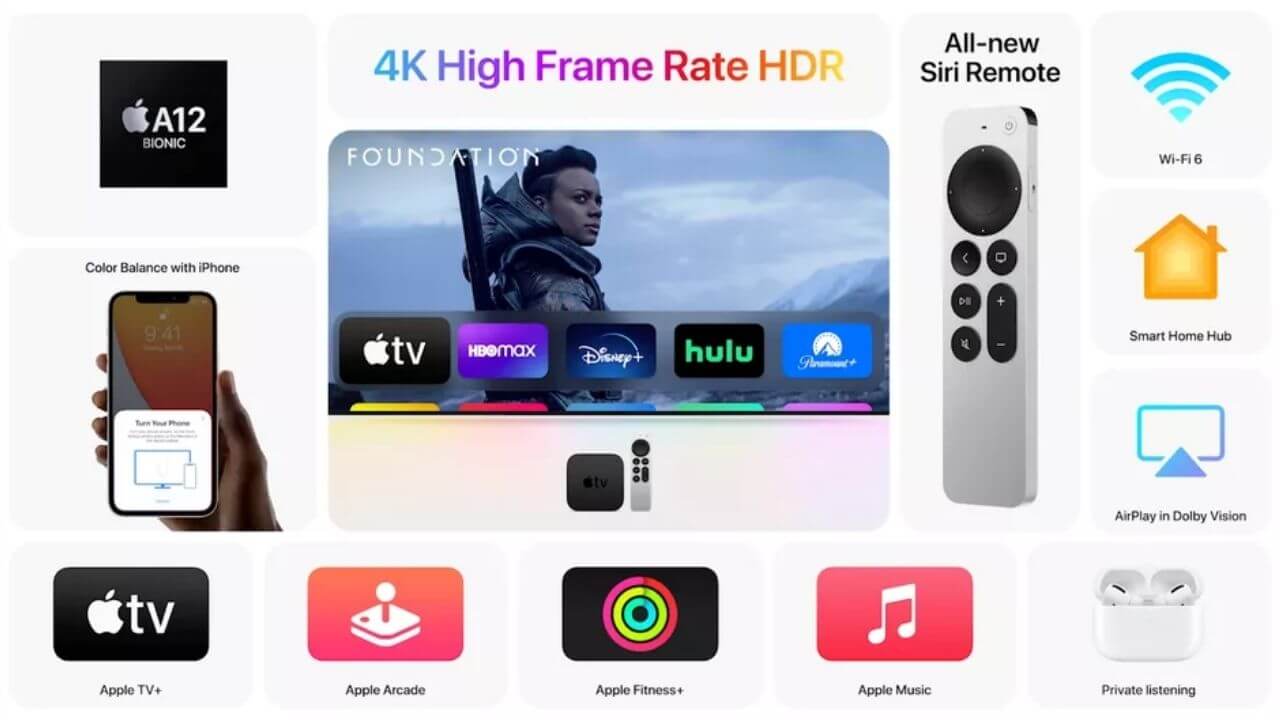 The next-gen Apple TV looks the same as the prior model, with a simple squircle-shaped black box that connects to a TV via an HDMI. Fortunately, it comes with new innards with the powerful A12 Bionic chip onboard that takes the latest Apple set-top-box to a whole new level of performance. It supports high framerate HDR and Dolby Vision video that delivers realistic colors and greater details. 
Also, with the latest A12 processor, the Apple TV 4K can play back in Dolby Vision at 60fps for smooth and lifelike videos. Besides, the high frame rate HDR is great for fast-moving action like sports. Now, AirPlay also supports high frame rate HDR, therefore, the videos shot in Dolby Vision on your iPhone 12 Pro will be displayed in full resolution on your Apple TV 4K. Also, together with the tvOS, the Apple streaming device works seamlessly across the entire Apple ecosystem.
Apple has also mentioned that it has been working with a number of content providers, including Fox Sports, Red Bull TV,  NBCUniversal, Paramount Plus, and Canal Plus to produce high frame rate HDR content for the new Apple TV 4K.
One of the major changes on the latest Apple streaming device is the innovative Color Balance feature. The Apple TV works with the iPhone and its advanced front camera sensors to improve the picture quality of your TV. As a result, you'll always have accurate colors for natural as well as the most dramatic scenes, without having you adjust the TV settings.
Users can also use their Apple TV 4K as a home hub to control HomeKit accessories. Besides, you can also view HomeKit video cameras and doorbell notifications on the television screen.
The Redesigned Siri Remote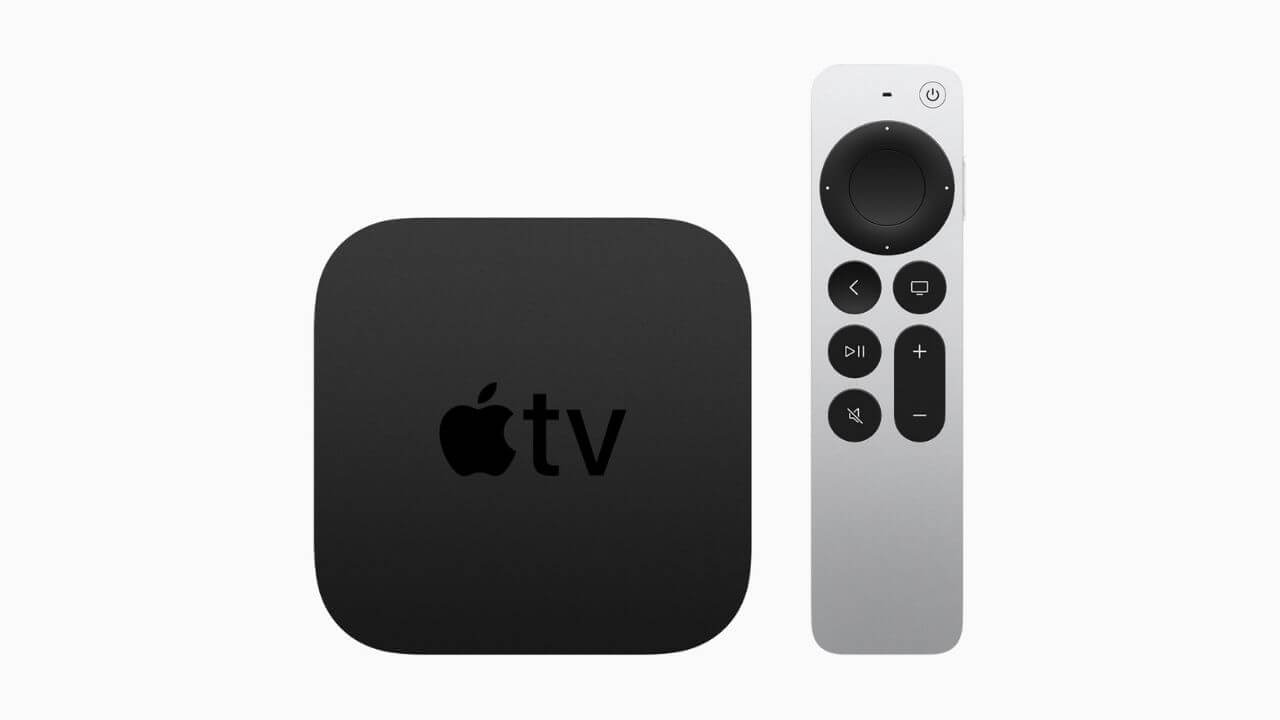 Apple has completely redesigned the Siri remote with an ergonomic design and additional features. It sports a one-piece aluminum design that fits perfectly in your hand and has got contrasting controls that make it easier to find and interact with the correct options. The remote is comparatively thicker than the previous model and has got power and mute buttons so that you can interact with your TV via a single remote. The Siri button is located on the right-hand side of the remote.
One of the most impressive features of the updated remote is the brand new touch-enabled Clickpad that offers five-way navigation for better accuracy. It also supports the much-loved directional swipes. Besides, Apple has added a pretty cool, new circular gesture feature to the outer ring that turns into a jog control for rewind or fast-forward operations. This will enable a user to easily find the exact scene that he's looking for in a movie. 
Apple TV 4K Price and Availability
The Apple TV 4K is priced at $179/Rs 18,990 for 32GB and $199/Rs 20,990 for the 64GB model.  The redesigned Siri remote will be sold separately for $59/Rs 5,800. This latest streaming device will be available starting from the second half of May, with the preorders commencing from April 30, 2021. Though the next-gen Apple TV 4K is priced a bit higher than the other streaming devices from Amazon, Roku, and other brands, Apple believes that people will love this high-end streaming device, and the carefully blended features will justify its price tag. 
Are you planning to buy this latest Apple TV 4K? Do share your thoughts in the comments section below.