If you are an Apple user who has an immeasurable amount of love towards their products like the latest iPhone or the latest iPad, then you would know what an amazing browser Safari is. Not only is it fast, but it is also reliable, power efficient, and delivers an unbeatable mobile browsing experience.
But what if we told you that you can take all of this a step further? What if we told you that your favorite mobile browser can do so much more? Well, it can! Your Safari browser is so much more than a simple web browser. Your browsing experience can be elevated through the means of browser extensions. Safari extensions are small apps that only work with your iPhone or iPad's web browser. Extensions can help you access new features in Safari that aren't available by default. With the best Safari extensions installed on your iPhone, Safari can block content, remove ads, improve security, autofill passwords, and so on. If this sounds like something you might need, read on to discover some of the Best Safari extensions for iOS 15 & iPadOS 15 that you need to download today!
Best Safari Extensions for Dark Mode
1. Dark Browser- Dark Mode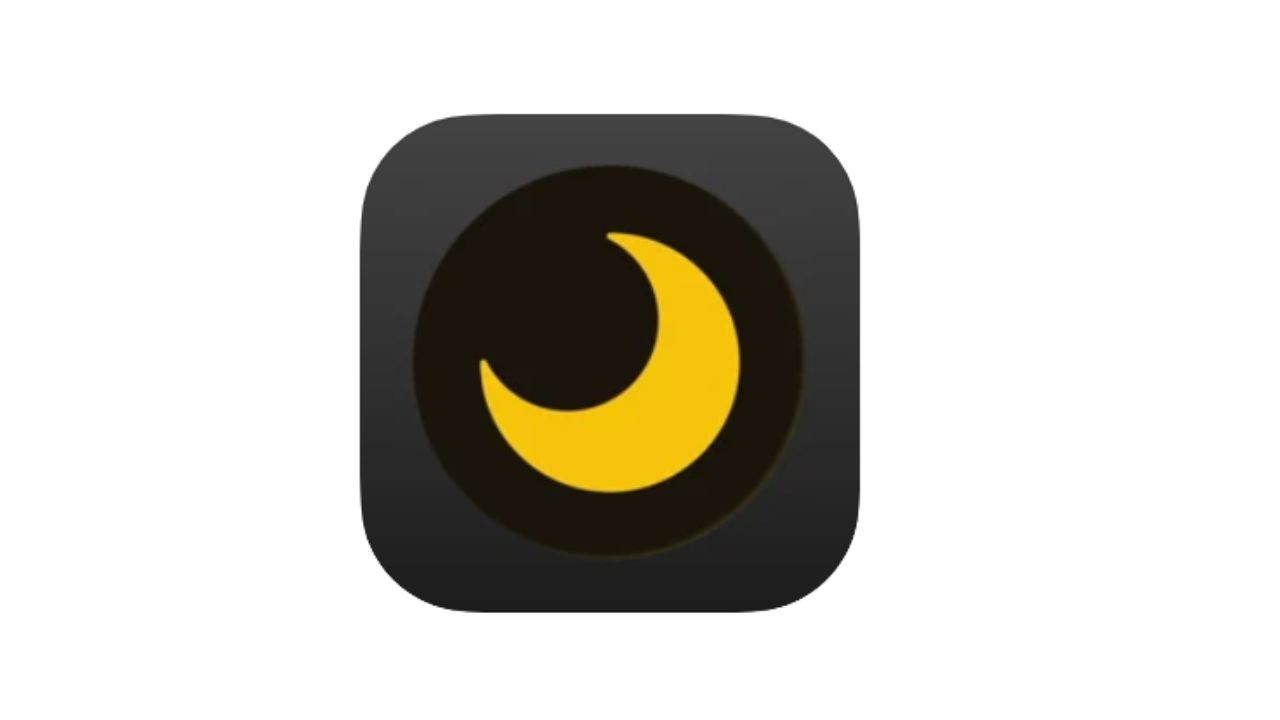 Sometimes, your eyes need some rest and peace and Dark mode does just that. In fact, even Apple has come forward and stated that Dark mode even helps in staying focused and assists you in staying concentrated. Dark mode, according to Microsoft, can help reduce eye strain and extend battery life. However, Dark mode's most well-known and scientific benefit is that it reduces power consumption on devices with OLED or AMOLED displays. Each pixel on an OLED panel is individually lit. When the background is white, all of the pixels are illuminated, causing the display to consume more power. On the other hand, when in dark mode, the pixels do not light up at all when they need to show black color. So, not only do you save your eyes from straining but you also
save battery life. It really is a win-win situation! 
The Dark Browser is probably one of the best Safari extensions for iPhone & iPad and provides you with all of these advantages in one tightly knit extension. Based on the colors used on a page, it creates a custom dark style for each website you visit. It's connected to your device's Dark Mode by default, so websites will only go dark when you are using Dark Mode on your iPhone/iPad. However, you can easily tailor this to your preferences, even per website. According to various reviews, the extension is supposedly hands down the best Safari extension you can use for giving some well-deserved rest to your eyes and even saving up on some precious battery life!
2. Turn off the lights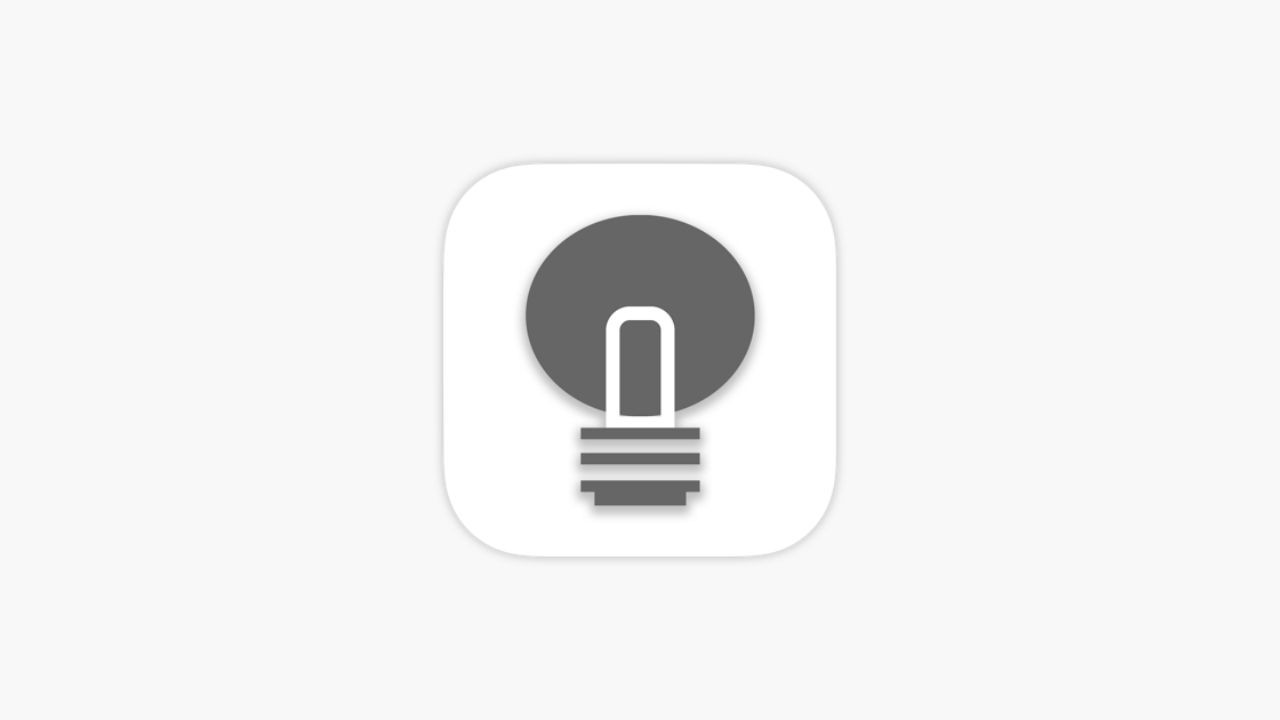 Turn Off the Lights is a little but helpful add-on that allows you to watch TV in a more comfortable manner. The entire page will fade to black, allowing you to watch the videos as if you were in a movie theatre.The page will fade to dark with a single click on the lamp button and the video is automatically focused (the page will return to normal if you click on it again). It supports all popular video sites, including YouTube, Vimeo, Dailymotion, Hulu, Metacafe, YouKu, and others. When you click 'Play,' you can modify the opacity and color of the surrounding space behind the video, and you can even dim the page and "undim" it when you click 'Pause.' To be honest, this gives any video a cinematic quality that YouTube simply does not provide. Turn Off the Lights also comes with an ambient lighting mode for your browser. In the options sidebar, go to Visual Effects and select "Show you the current playing video's environment lighting effect." When you click the lightbulb icon on Safari when on YouTube or another video-based site, the lights around the video playing are muted immediately. What makes it one of the best iPad Safari extensions is that you can concentrate on what's on the screen rather than what's going on around it. You'll need to alter some parameters to get the full effect, but it's a fun way to add some atmosphere to a video and get the full cinematic experience especially when you're working in the dark. 
Also Read: Best Safari extensions for macOS 
3. Night Eye Dark Mode for Safari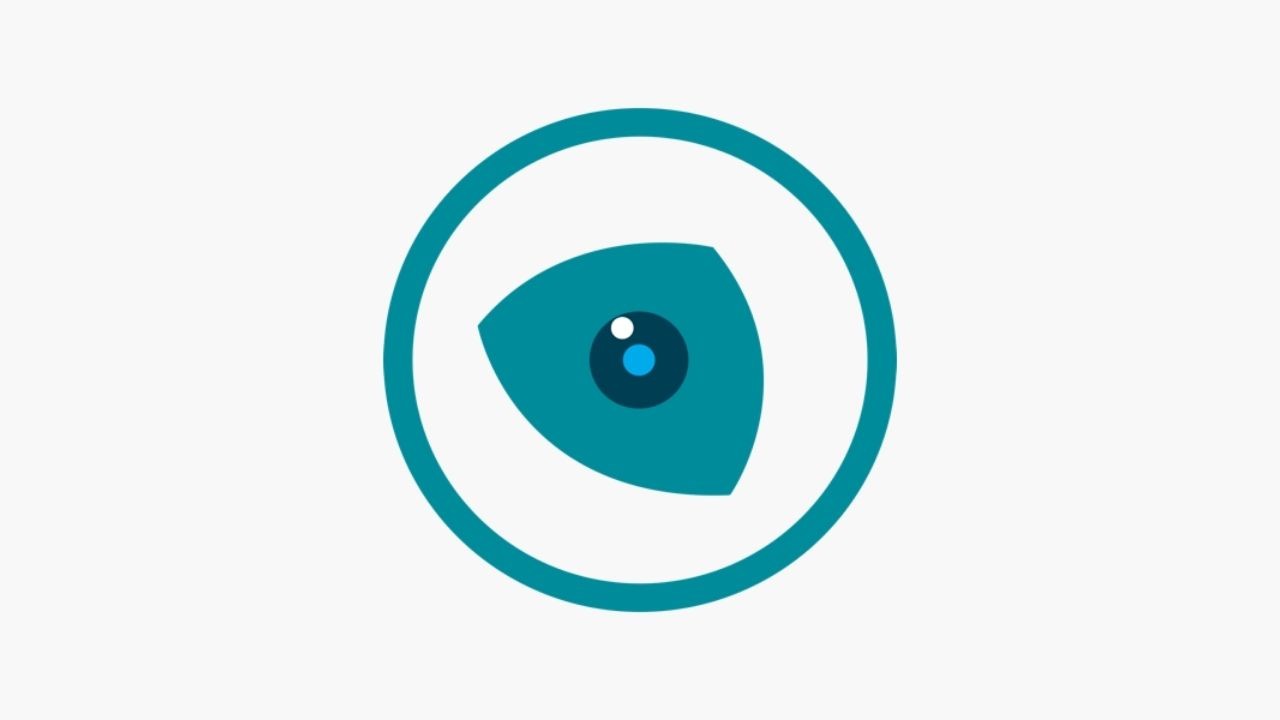 Night Eye converts the colors rather than inverting them. Night Eye, unlike its competitors, takes a different approach to each webpage. It analyses the colors on the page and converts them in such a way that you get a soothing and consistent dark mode. Furthermore, staring at a screen for 10-12 hours a day is bound to harm your eyes. The easiest method to avoid eye strain, headaches, and watery eyes is to use a dark mode that is consistent across all websites which is exactly why Night Eye is a Dark mode Safari browser addon that turns practically any website into a dark mode. It's simple to use, works with all major browsers including Google Chrome, and comes with a three-month free trial. The smooth dark theme, a number of filters, including a blue light filter, and several additional customization options provide excellent eye protection. Even the free edition of Night Eye comes with unrivaled customer assistance. In fact, this must have iOS Safari browser extension gets updated with new updates and enhancements every two weeks.
4. Nitefall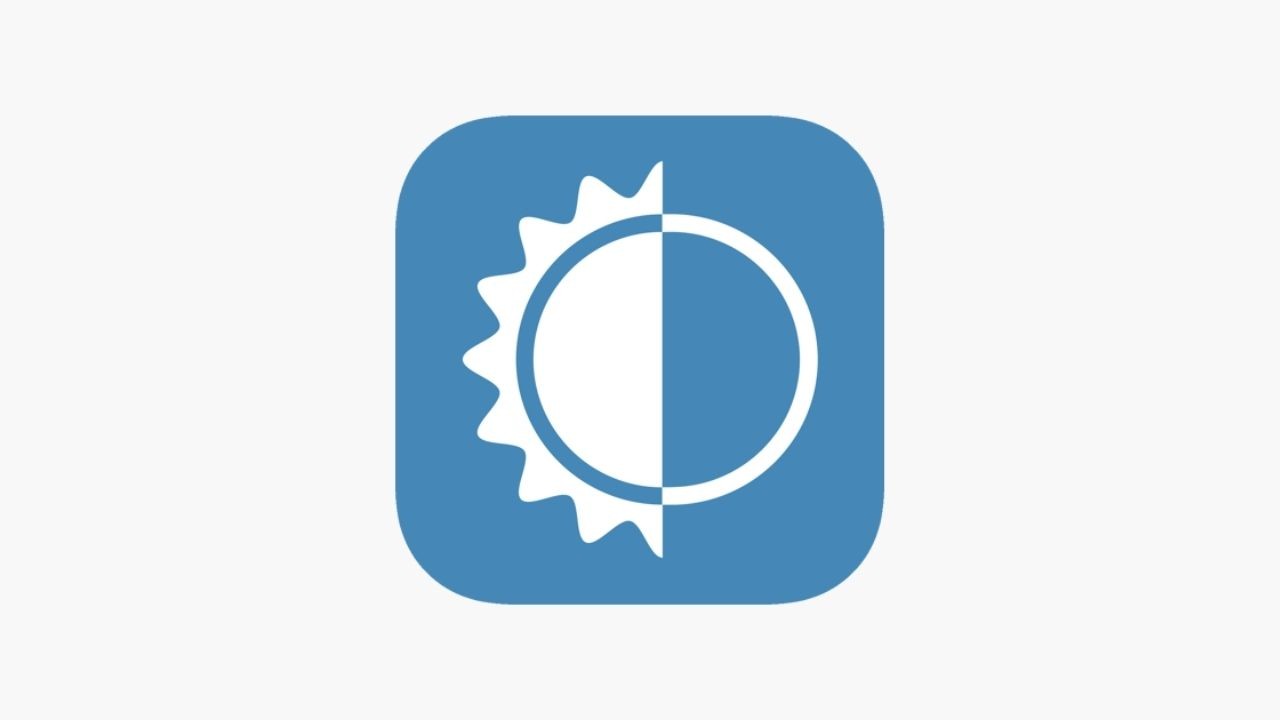 For a long time, iOS and iPadOS have allowed you to use a system-wide dark theme. The bright white background can be hard to look at late at night when you're reading something on Safari. A slew of dark mode Safari extensions have appeared to fix the problem and Nitefall is one of them. Nitefall is a Safari extension that turns all of your websites dark and minimizes eye strain, which is particularly useful at night. It works in conjunction with the system's appearance to ensure that your websites are only black when the entire system is dark. This dark mode Safari extension offers 3 themes i.e. Dark Gray, Monokai, and Midnight for Dark mode. The reason why it is in our roundup of the best dark mode extensions for iPhone is that it supports dark mode for navigation maps and PDF documents. Please note that it is a paid app and offers a free trial as well.
Best Safari Extensions for Privacy
1. Clario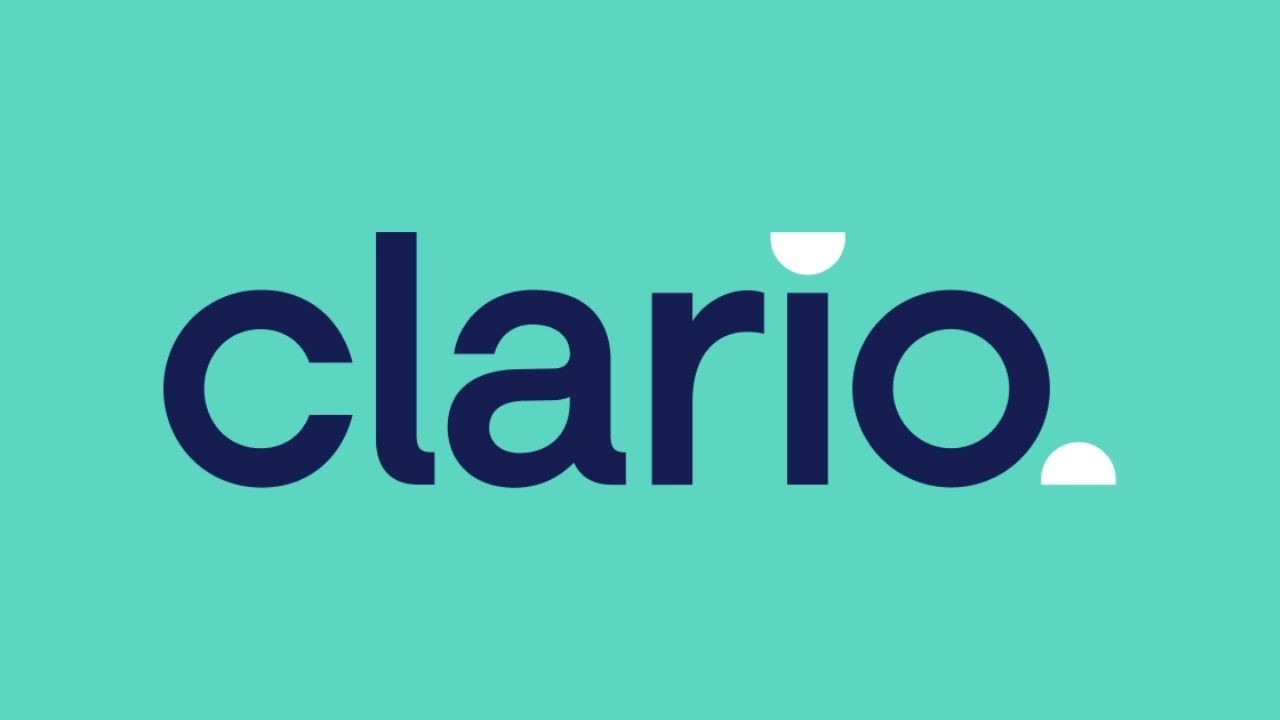 Clario is a great option to consider if you want to increase your security and privacy. This iOS Safari extension combines solid identity protection with a data breach monitor and a useful ad blocker to give you the peace of mind you need while browsing the web. Clario's built-in VPN (virtual private network) is another feature that makes it a powerful Safari extension for iPads. It's designed to protect your online privacy without slowing down your browsing speed. It protects your privacy when you're on a public
Wi-Fi network or at home.
Keep in mind that Clario's free trial is only for 7 days. If you want to keep using this iOS Safari extension, you'll have to sign up for a monthly membership, which starts at $9. Based on hundreds of user reviews, Clario is one of the best Safari extensions for iOS users.
Also Read: iPhone 11 overheating on iOS 15? Here's how to fix it
2. 1Password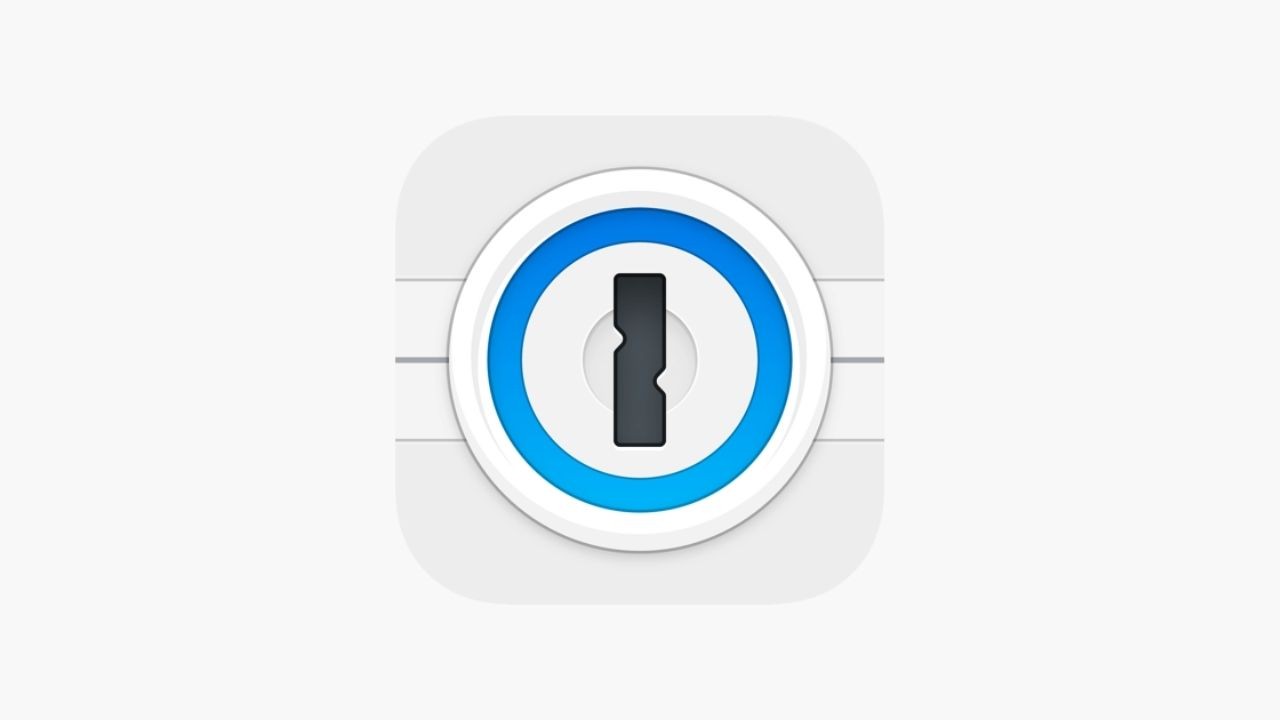 We usually use 1Password to get the job done in a world where you need a password for almost everything and the greatest security is always a randomly created strong and secure password. The 1Password iPhone Safari Extension is a stripped-down version of the 1Password app. You can search for what you need and instantly access all of your vaults and logins. The plugin also detects the website you're on and pulls up the necessary login information quickly. You can also add a new login or item if there isn't one already, and it will help you build strong, safe passwords on the fly. So if you're someone like me who forgets what their password was, this can prove to be one of the best extensions for Safari for you.
3. StopTheMadness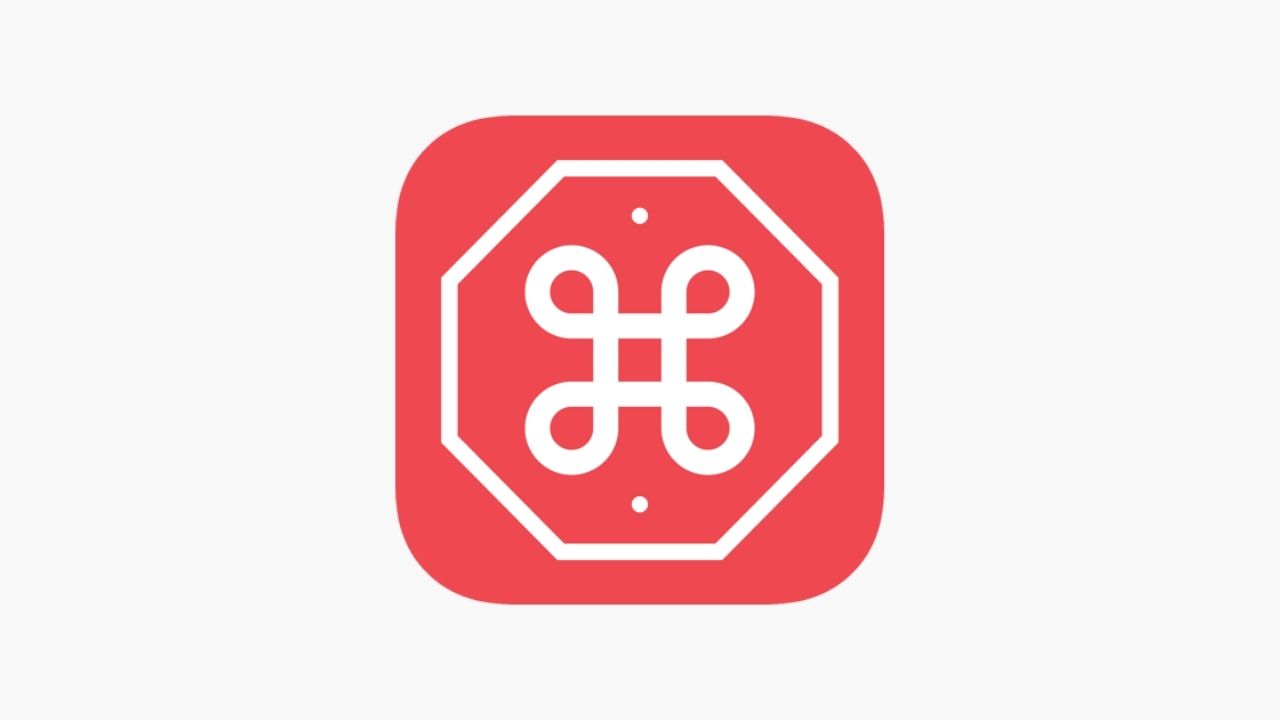 Have you ever come across a website that appears to disable key user interface aspects in Safari that are meant to be enabled by default? StopTheMadness allows you to double-check that certain functions are still operational, even if a website appears to want them turned off. You can use your command-key keyboard shortcuts or command-click and middle-click to open a link in a new tab with StopTheMadness. Contextual menus, text selection/copy/paste, drag-and-drop, AutoFill or auto-complete passwords, emails, and other features will remain available. Thanks to StopTheMadness, all of this will continue to work normally even on sites that try to disable it. It also protects your online privacy by removing the bothersome "Are you sure you want to leave this page?" messages. Sounds like something that's right up your alley? We think so too, which is why when it comes to privacy, we think that it's one of the best Safari extensions for iOS 15 and iPadOS 15.
Also Read: iPhone XR battery draining on iOS 15? Here are 19 ways to fix it
4. RoadBlock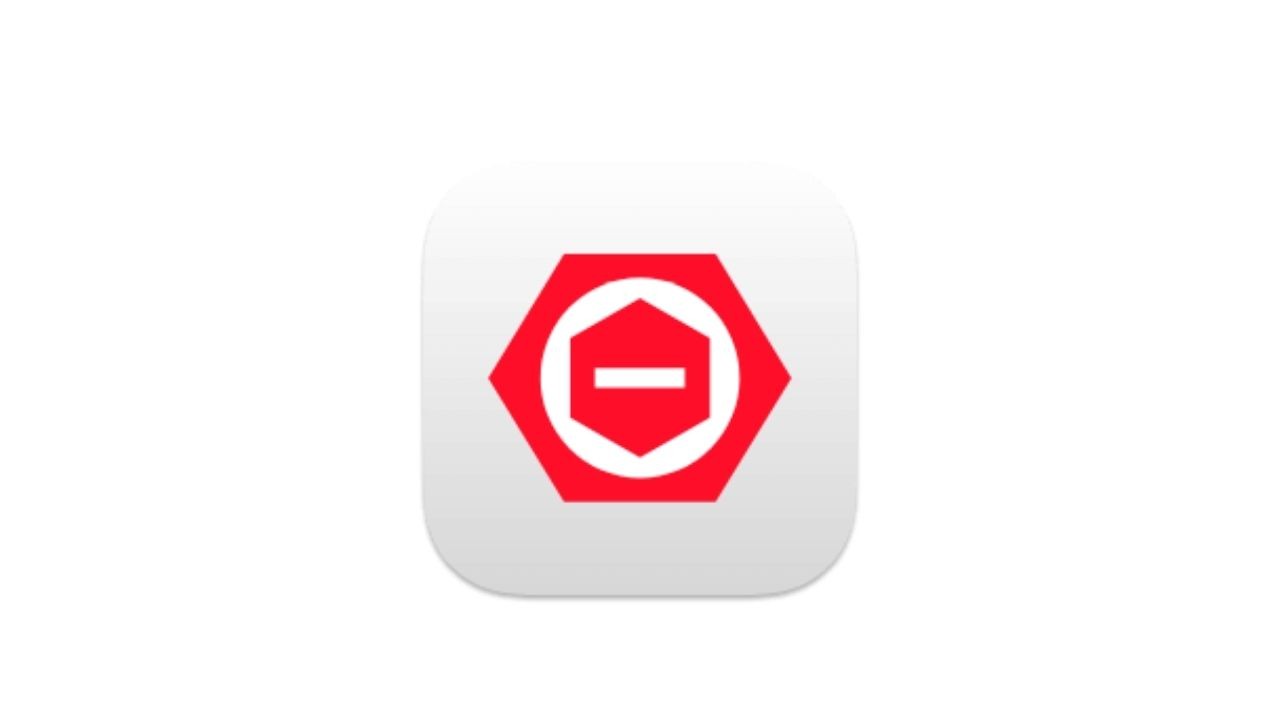 RoadBlock filters out undesired web information and protects your privacy and security, speeds up page load times, and saves you money on data. Unwanted web content is blocked and hidden using up to date features. Ads, pop-ups, trackers, social widgets, privacy banners, photos, videos, scripts, and more may all be easily blocked using the built-in rules. Custom Rules, a powerful way to add, maintain, and share your own rules, is one of the best features of this Safari iOS extension. Custom rules allow users to ban or enable websites or web resources, conceal web page elements, extract cookies from web requests, and require websites or web resources to load over a secure connection. 
The reason why we love RoadBlock is because it makes it simple to visually block and hide content. When you hover over web page items in visual mode, Roadblock highlights them and applies custom rules to block or hide the elements you pick. You can see and control all of Roadblocks' custom rules.
Best Safari Extensions for Shopping
1. Bring!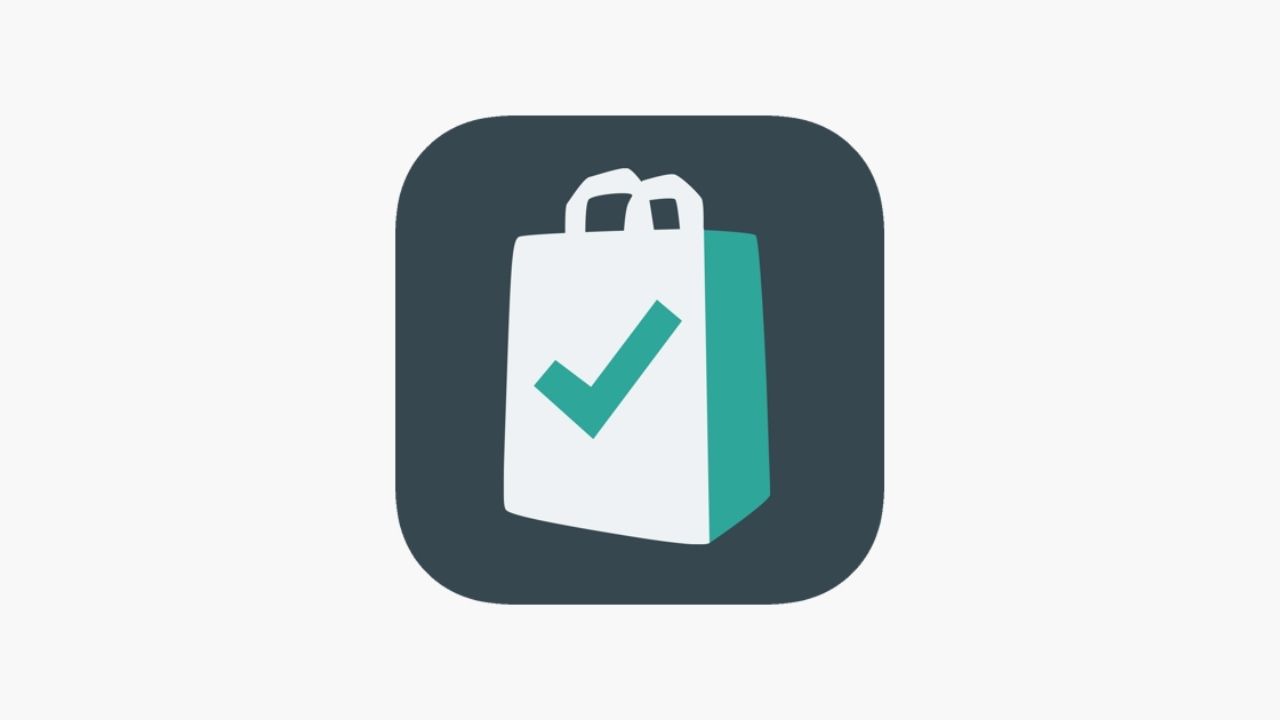 Now Bring! is not exactly an extension for shopping deals, but it's truly a lifesaver if you are someone who keeps forgetting things while shopping (you know who you are). Bring! is the best Safari extension for your iPhone and iPad if you need a place to store and find all of your shopping lists and recipes. Bring!'s Safari extension allows you to easily create and share shopping lists and recipes with your friends and family. Your lists will immediately sync, so everyone will be aware of any changes, which means that if any additions are required in your grocery list, Bring! will automatically sync it across all your devices.
Furthermore, you can find a variety of recipes to let your imagination go wild. Alternatively, you can bookmark your favorite recipes directly from Safari when surfing the web so you know what to make for your next dinner. True to its word, Bring! is your best shot at simplifying your visits to the supermarket.
Also Read: iPhone 11 battery drain on iOS 15? Here are 20 ways to fix it
2. CardPointers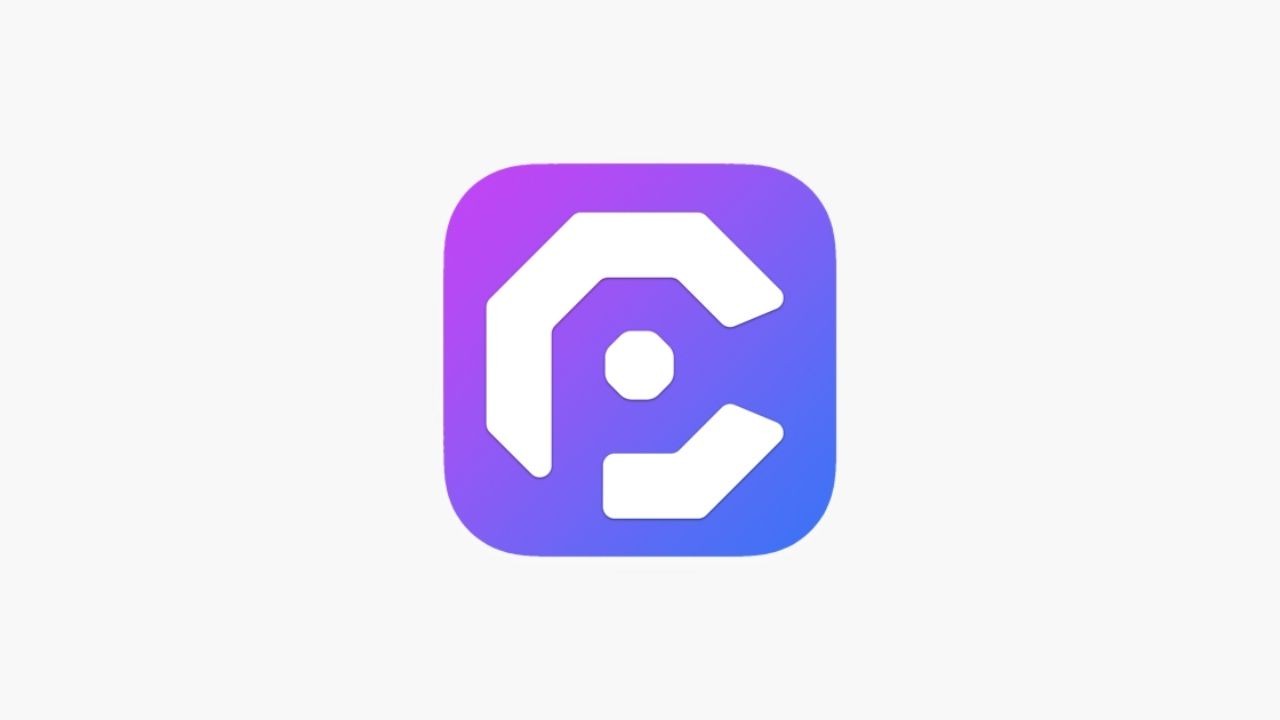 Do you have a lot of credit cards and want to get the most out of them in terms of points and cashback? If that's the case, CardPointers' new iOS Safari extension is a must-have for you!
CardPointers' new Safari extension for iOS 15 is compatible with a wide range of eCommerce websites. As you shop, the extension will tell you which card to use for the best deal and whether or not any special offers are currently available. And if you're concerned about whether or not your cards will be featured, don't be! CardPointer supports over 3,000 cards from over 600 banks, so it's probable that you're covered and can paint the town red with your savings!
3. Cheep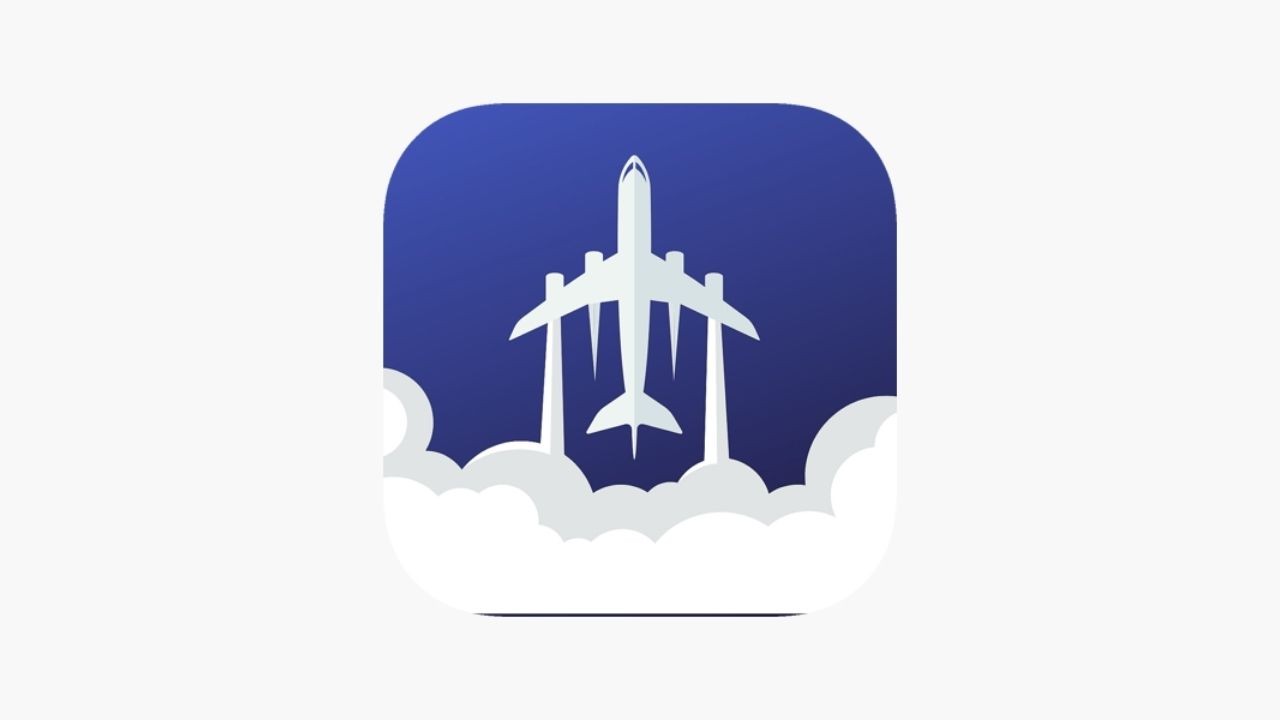 Cheep is a fantastic tool for discovering the best flight discounts. Cheep's iOS Safari extension integrates with Google Flights to assist you to figure out how much it costs per mile and how long it is in miles. Furthermore, it provides individualized advice on whether or not you should book a flight. So, the next time you need to purchase a flight, use this clever Safari plugin to your advantage. You won't have to pay anything to get the finest Flights bargains because it's available for free. So the next time you're planning a trip overseas, you'll have the best deals on flights in the palm of your hands without any added hassle!
Also Read: Bluetooth not working on iPhone 13? Here are 14 ways to fix it
4. SimplyCodes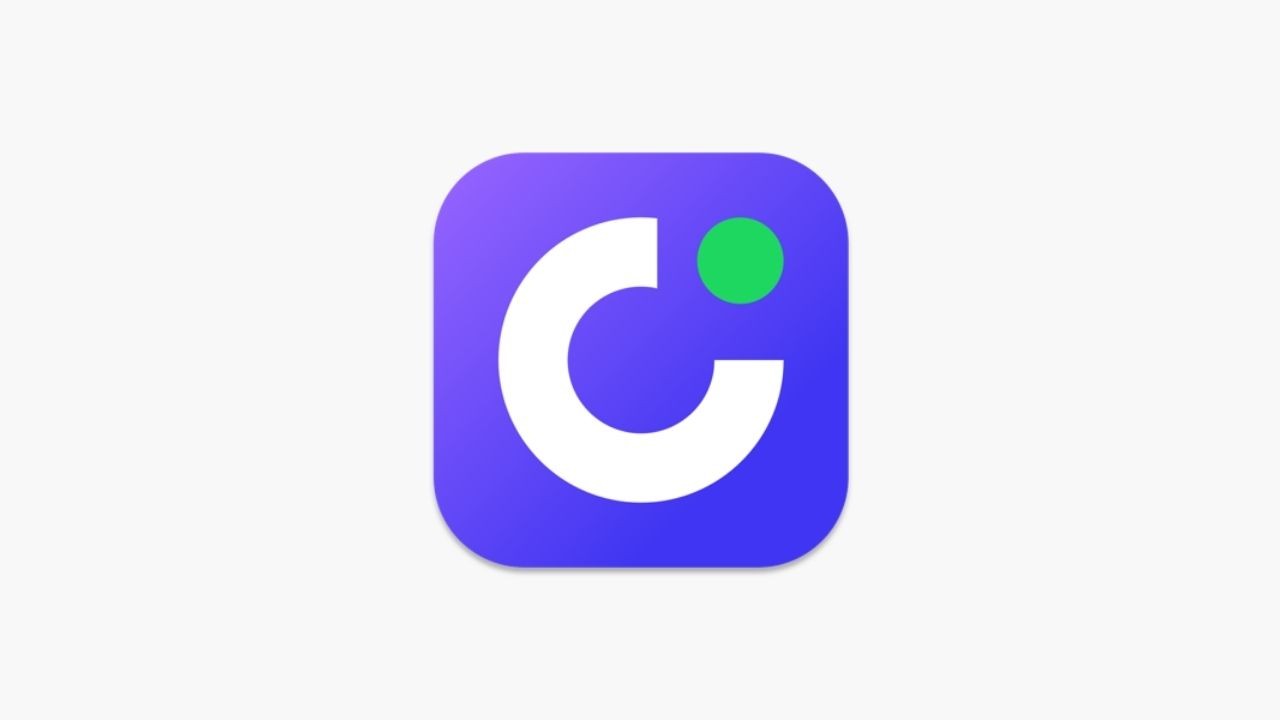 So, if you're like me and want to shop safely while still catching some fantastic offers and discount codes, I'd suggest staying at home and shopping online. Don't you think so? Many users, in particular those who use SimplyCodes, have had multiple encounters with this online coupon extension for Safari (iPadOS & iOS) that has helped them save a little money over the previous several months. SimplyCodes is a coupon browser plugin for desktop and now mobile that was created to address common complaints about other coupon addons. SimplyCodes, in fact, offers the largest pool of verified promo codes (3 million and counting) and covers more merchants (78,000+) than any other plugin. SimplyCodes also offers very stringent and transparent privacy policies, with no monitoring or data collection, which we appreciate and am sure many other online buyers do as well.
Best Safari Extensions for Tab Management
1. Startpage.ai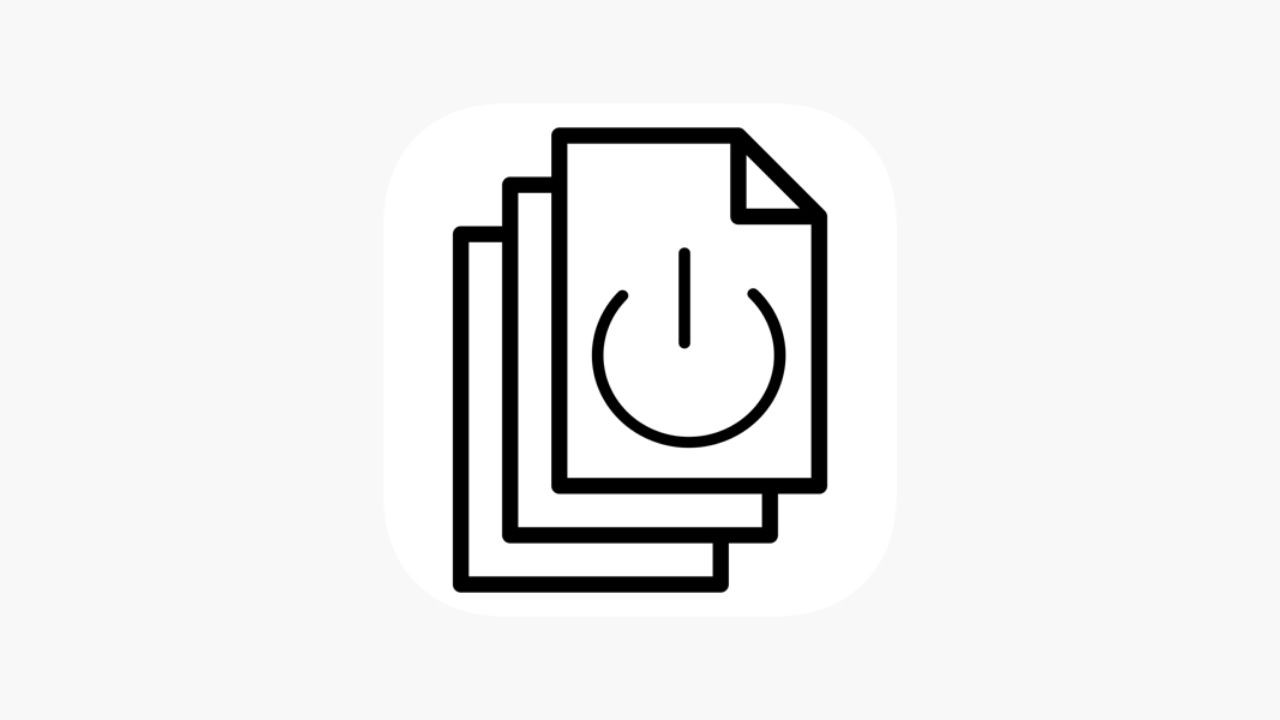 Let's be real, if someone were to check your phone right now, you would have tons of tabs open. We understand the struggle, after all, who has the time and the energy to manage all these tabs? Well, don't worry, Startpage.ai does this for you. If you are drowning with tabs and can't tell which one is important, this iPhone Safari extension will do all that and more for you. StartPage.ai will list out your tabs whenever you create a new one, with the most recently used tabs listed first. To switch to a different tab, simply tap on it, or use the close button to quickly close tabs you don't need. Every time you open a new tab, ask yourself, "Do these tabs spark joy?" to declutter your browser and regain focus. In fact, to make matters even easier for your eyes, the creators have released a dark mode version for this as well. So, if you are looking to declutter your tabs, StartPage.ai is one of the best Safari extensions to do so!
2. Tab Stack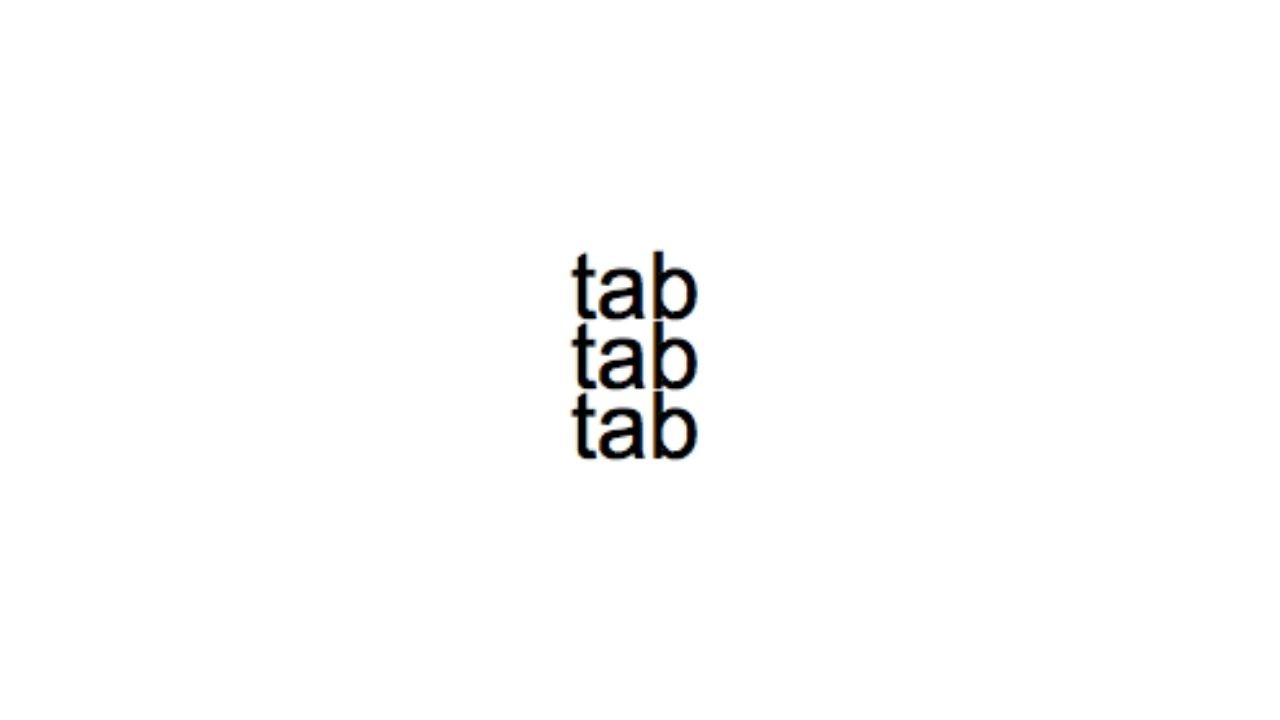 Tab Stack for Safari only has one nifty trick, but it's a pretty phenomenal one: it moves the active tab to the far left of the open-tabs list, rearranging the order so you always know where you are in your browser. This effectively moves the most-used and oldest tabs to the right-hand side of the interface, making it easier to spot and close tabs you're not using.
Pinned tabs are unaffected by the extension, so your most important pages will remain pinned to the left. As you move from tab to tab, everything else will change. If you are someone who has so many tabs open that you can't read the description at the top of each tab, it'll come in handy. We definitely recommend Tab Stack, since we think it is one of the best iOS Safari extensions for Tab Management which can effectively save your time and improve efficiency!
Also Read: iPhone 12 Overheating on iOS 15? Here's how to fix it
Best Safari Extensions for Productivity
1. Mate Translate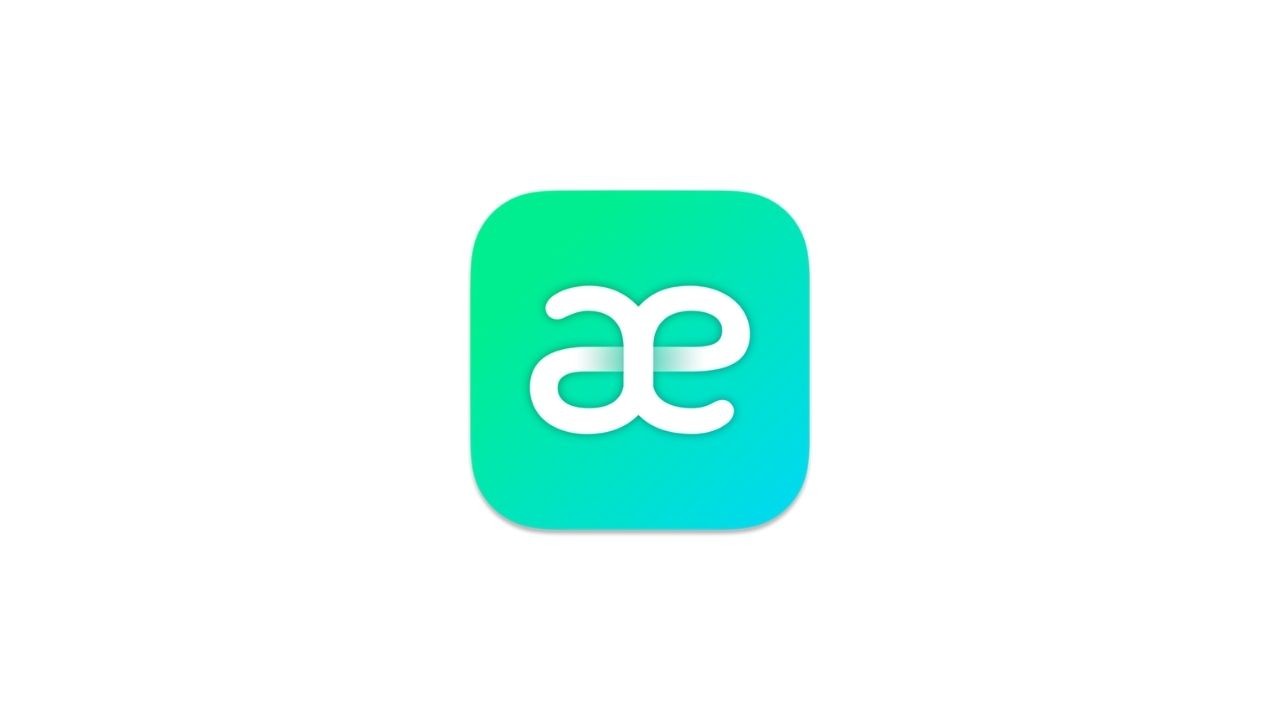 While Safari now supports webpage translation, the feature currently only supports a limited number of languages and regions. Mate, on the other hand, can translate text into over 103 languages, even when you're offline. Furthermore, you can automatically translate entire websites or selected text. Mate may be the ideal mate for you if you frequently visit foreign language websites or want to learn a new one! It has a comprehensive language translation app that supports over 103 languages and automatically translates websites or selected text. This is one of the most useful Safari add-ons for iOS and iPad. This translator works seamlessly if you have international clients or need to turn in a French assignment. You can copy or type text and set it up so that it automatically translates and copies to your clipboard, allowing you to paste everything into a text on your device!
2. Mailo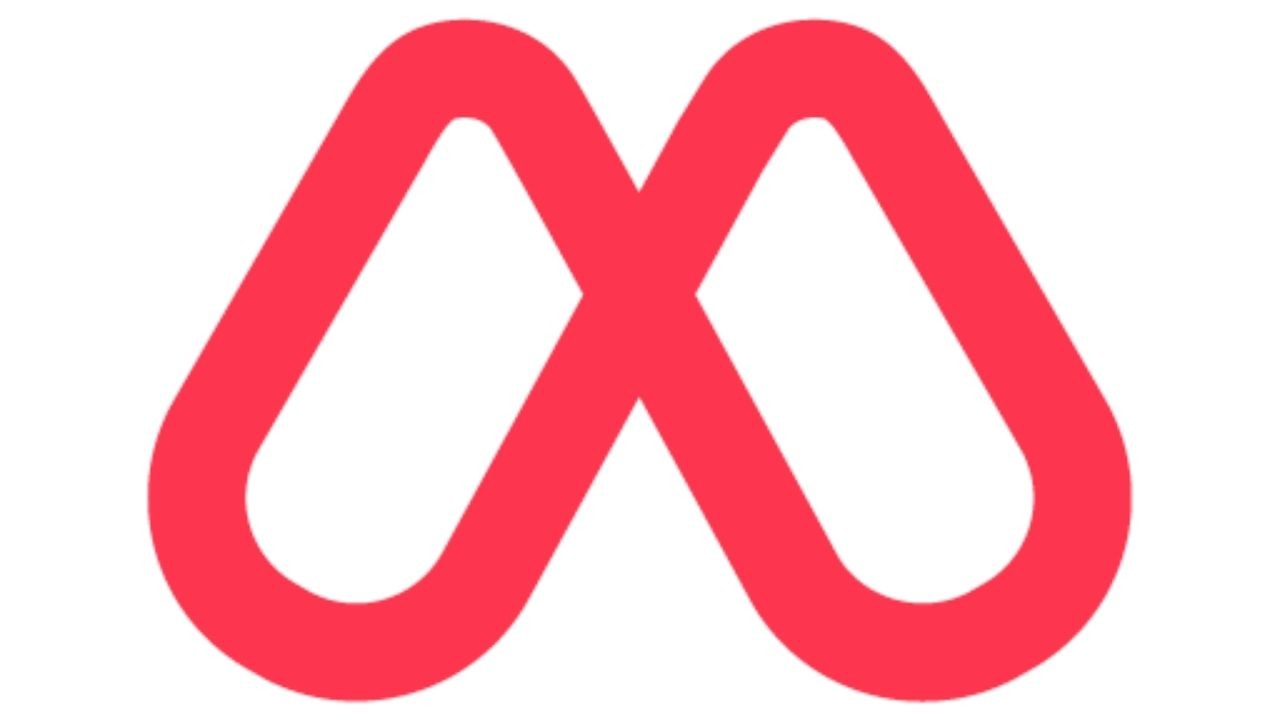 You don't enjoy relying on third-party apps for inspiration or a to-read list? You don't want to share your haphazard discoveries with the rest of the world? So, send it to yourself! This is made simple with the Safari extension of Mailo. You may immediately email yourself anything intriguing you come across by pressing a button. Furthermore, there are no advertisements, monitoring, or analytics, so your privacy is guaranteed. So next time you are on the train and a fantastic writing blurb comes to your mind, don't wait for it to disappear from your mind, just mail it to yourself with this productive Safari extension for iOS.
Also Read: Facebook not working on iPhone or iPad? Here are 15 ways to fix it
3. PiPer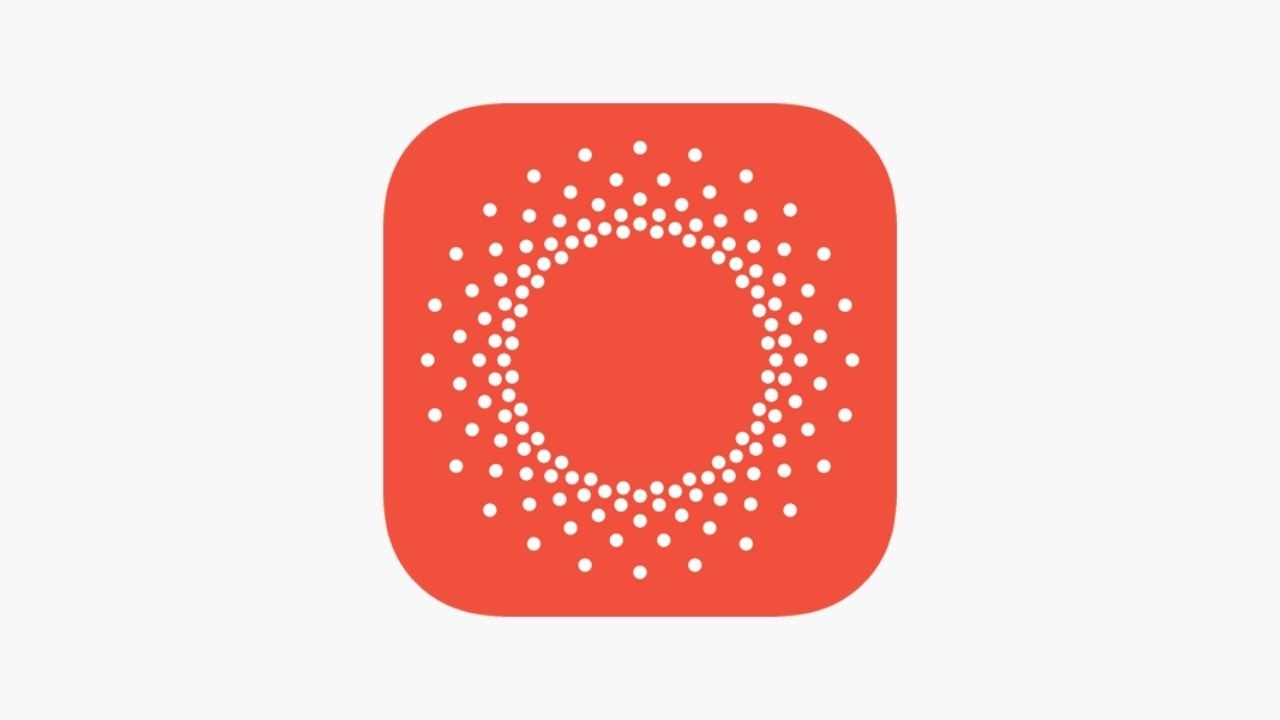 If you watch videos on the internet, such as on YouTube or Netflix, but wish you could multitask while watching the video, PiPer is for you. Every HTML5 video you watch and interact with may be watched in Picture in Picture mode thanks to PiPer. Simply find a movie, interact with it once (for example, by clicking Pause/Play), and then open Safari and click the PiPer icon. Your video will then go into Picture in Picture mode, allowing you to use other apps while the video continues to play uninterrupted. Although we do hope that you use this iPad Safari extension to watch something which is educational or is work-oriented to maximize your productivity!
4. Amerigo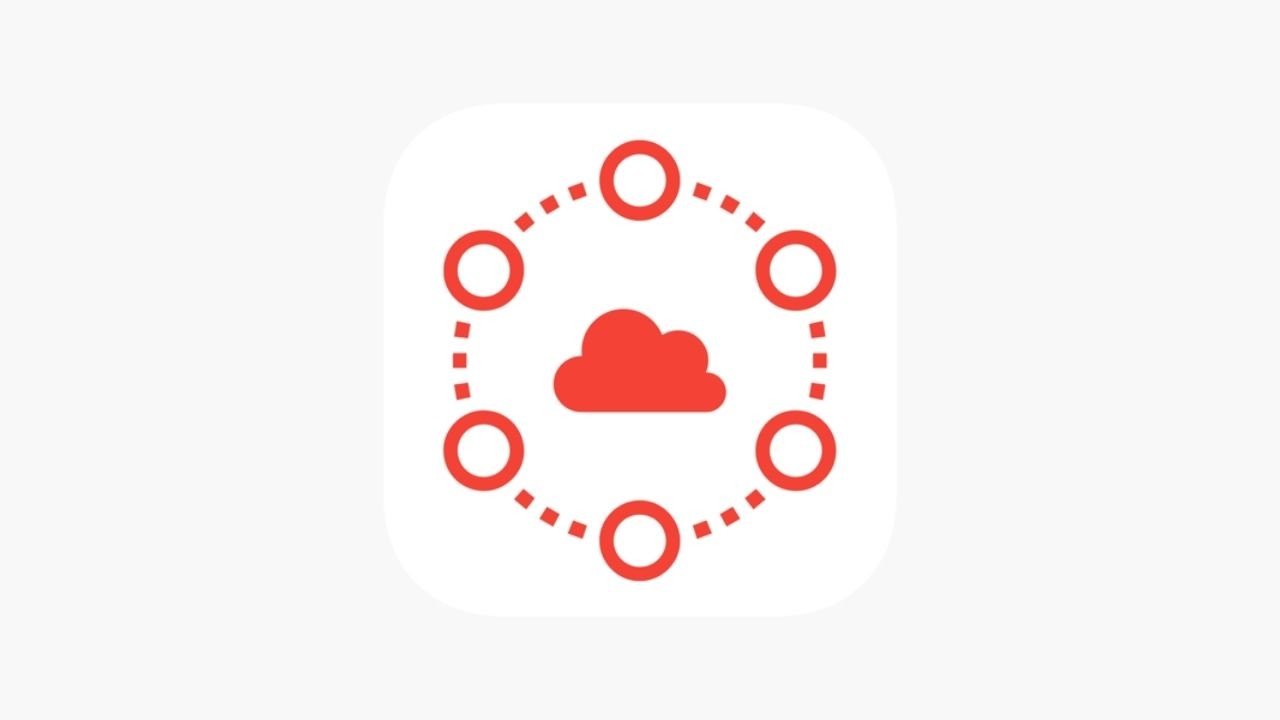 Amerigo is a one-stop cloud file organizer for iPhones and iPad that checks all the criteria. A content blocker extension is included with the file manager to prevent adverts from appearing in the Safari browser. You can use this instead if you want a powerful file manager and ad blocker. Furthermore, because of its connectivity with major cloud services such as Google Drive, OneDrive, Dropbox, and iCloud, it gives you the freedom to organize your data any way you like. The Spotlight indexing of all local contents, which makes it easier to find certain files, is my favorite feature of this file manager. You can easily annotate and manage your PDFs
using the PDF editor. This iOS Safari extension also allows you to preserve storage space thanks to its helpful compression feature.
Also Read: Wi-Fi not working on iPhone 13? Here's how to fix it
Best Safari Extensions for Saving Links
1. Raindrop.io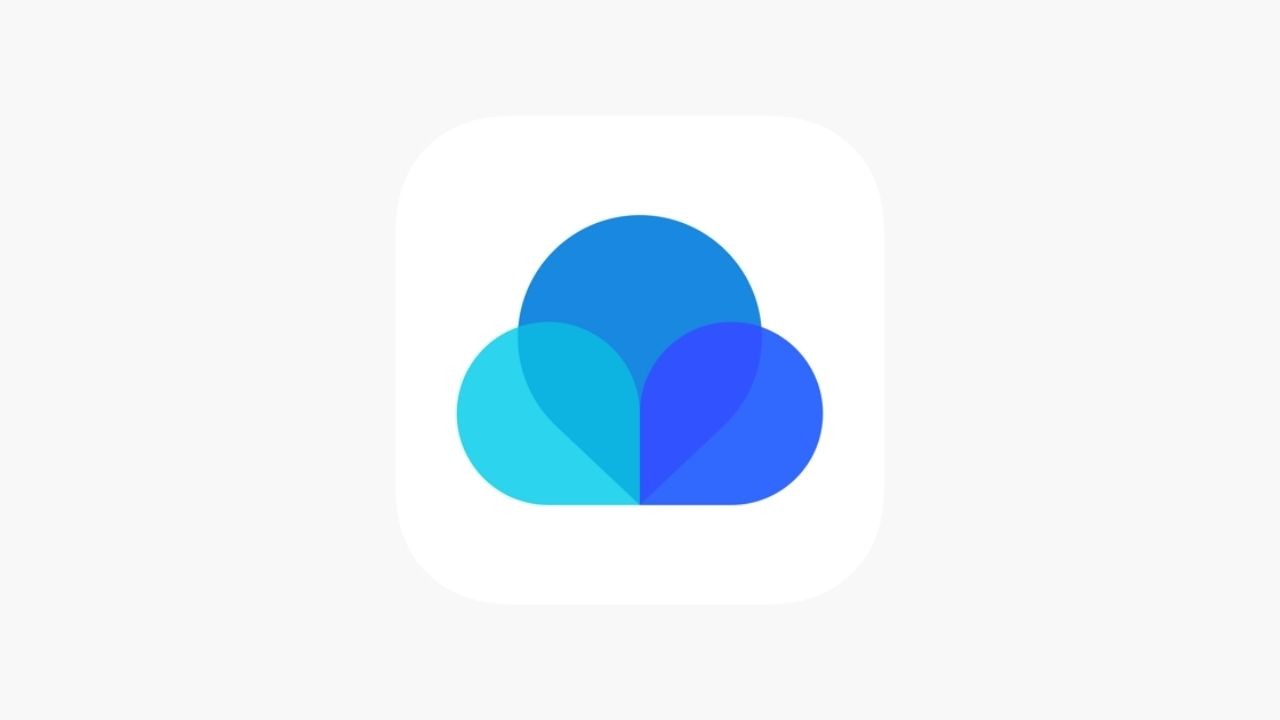 Raindrop.io is a lovely, powerful, but a little befuddling bookmark organizer for Safari. Most of us undoubtedly use our browsers' built-in bookmark managers, but they are quite limited. For starters, your bookmarks are not available outside of the browser (for non-iOS/Mac users), even if they are synced between devices. Second, when it comes to bookmarks, practically every browser only does the bare minimum.
Raindrop.io, which is accessible as a browser extension for Chrome, Safari, and as mobile apps for Android and iOS, allows you to store your bookmarks and organize them more efficiently. All of this comes with a much more appealing user experience than a simple list of bookmarks. It can also be used as a read-it-later service in place of Pocket or Instapaper.
2. GoodLinks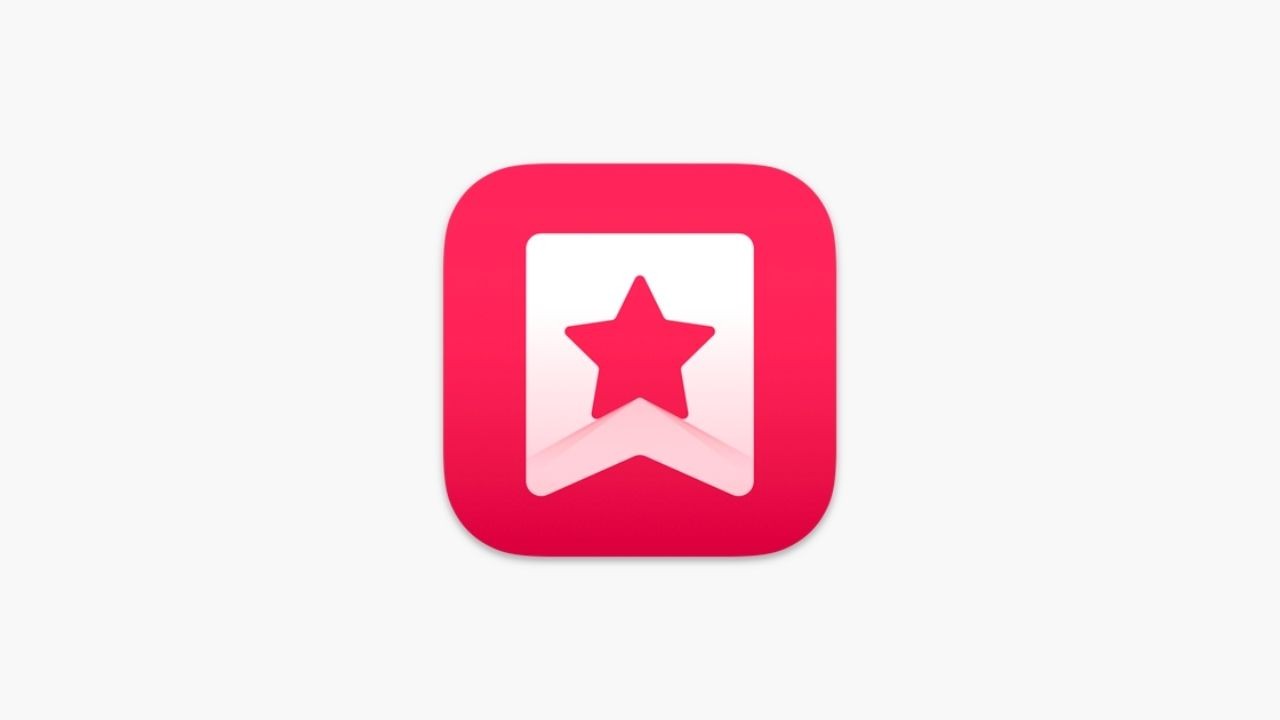 GoodLinks is a simple and effective read-it-later app/extension for iPhone and iPad. There are no in-app purchases, no account registration, and no advertisements. GoodLinks is yours for life when you make a one-time payment. The app's sleek look, dependable functioning, and broad feature set may even earn it a spot on your Home screen.
Read-it-later apps, such as GoodLinks, allow you to save interesting items you come across while browsing the web and return to them later to – you guessed it – read them whenever you're free.
Also Read: 5G not working on iPhone 13? Here's how to fix it
Best Safari Extensions for Watching Videos
1. Vidimote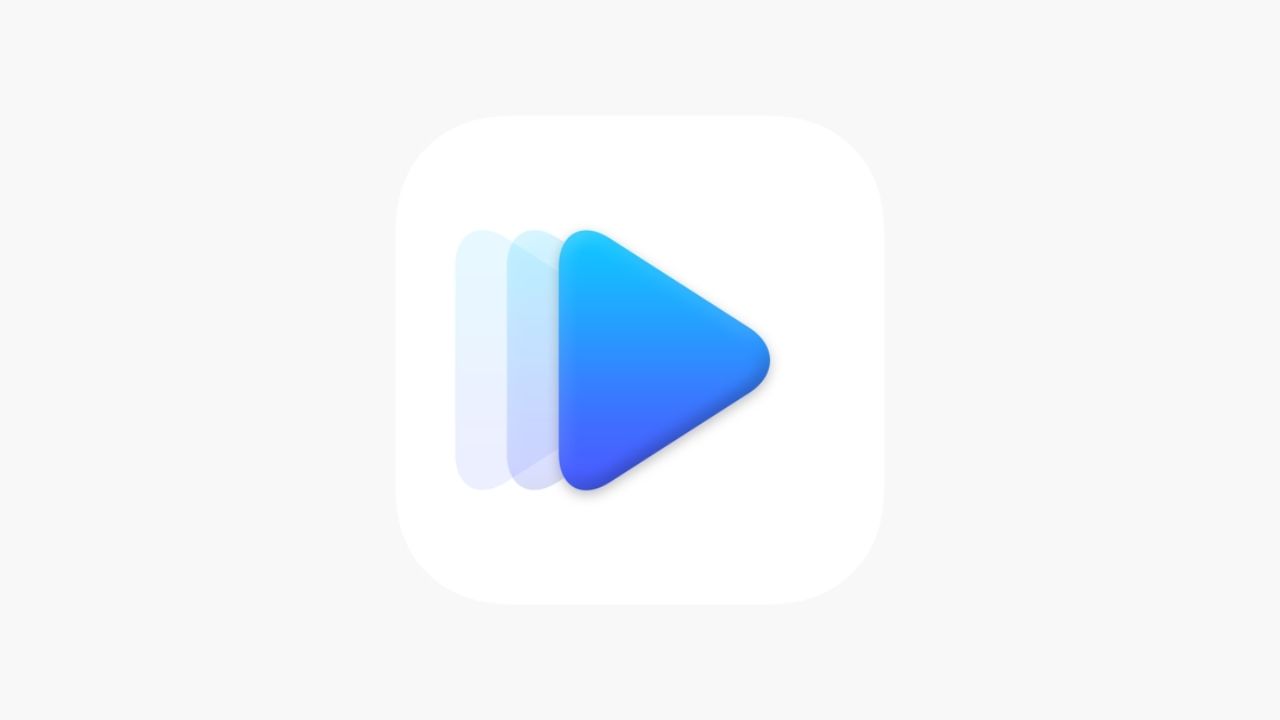 Vidimote should immediately win you over if you use Safari to catch up on your favorite videos. Its ability to manage video playback from the toolbar makes it a must-have Safari plugin. Switch between PiP mode, fullscreen, hop ahead, mute/unmute web movies, and more with this handy web addon. Consider this: You have just come home after a tiring day and then you realise you've missed out on some crucial minutes of a live stream. Gut wrenching, right? Well, it doesn't have to be with Vidimote. Vidimote offers a fantastic feature wherein if you are late for a live stream which supports time watching you can consider watching the time-shifted part at a faster speed depending on how late you are. But here's the best part- Vidimote will automatically change the speed to 1.0 once you've caught up and the stream is back online. Perfect, right? Despite the fact that Vidimote costs $4, you can't go wrong with the smooth user experience it provides.
2. VideoFive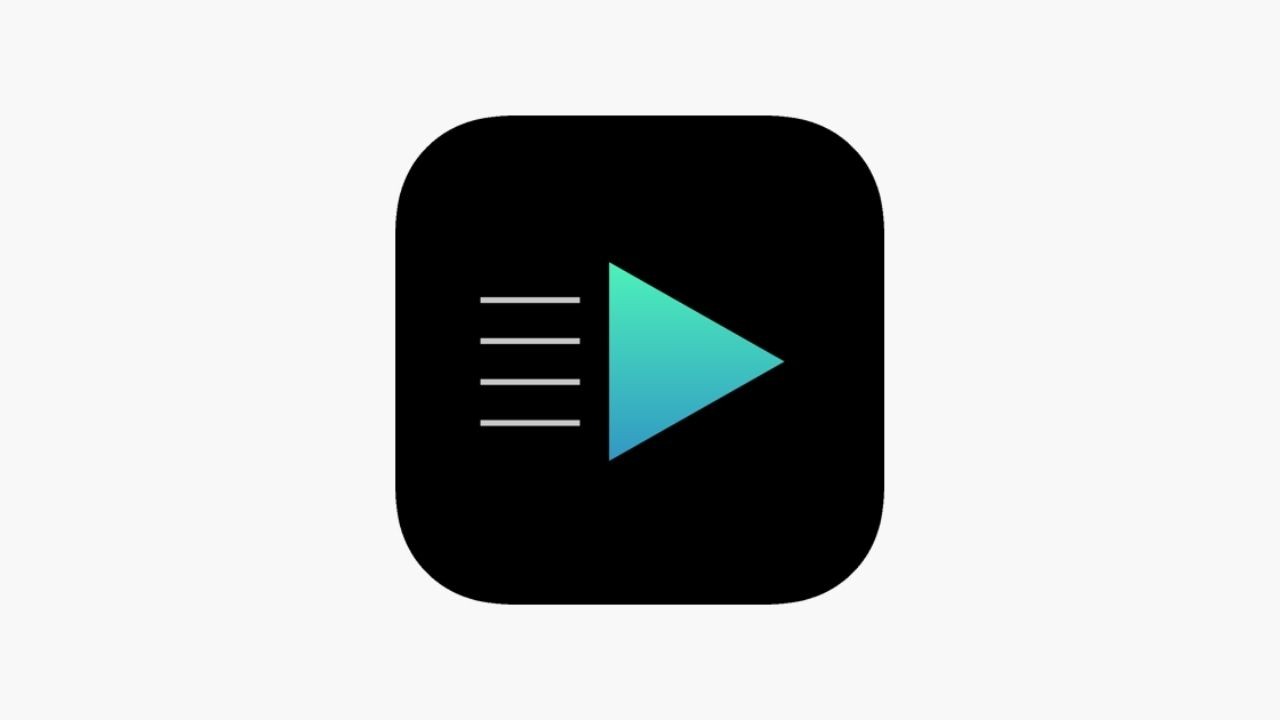 The reason why VideoFive is so popular amongst users is because of its simple commands. In essence, from Safari's Action sheet, you can change the playback speed of any HTML5 video element. This means that when you are watching something which is going too slow for your liking, you can always speed it up with VideoFive. This means you don't have to spend hours trying to go through a tutorial video or a slow lecture. Thanks to one of the best Safari extensions for watching videos on iOS devices, you can simply speed it up and save your time and energy!
Also Read: Instagram not working on iPhone or iPad? Here's our guide on how to fix it
3. SpeedUpTV +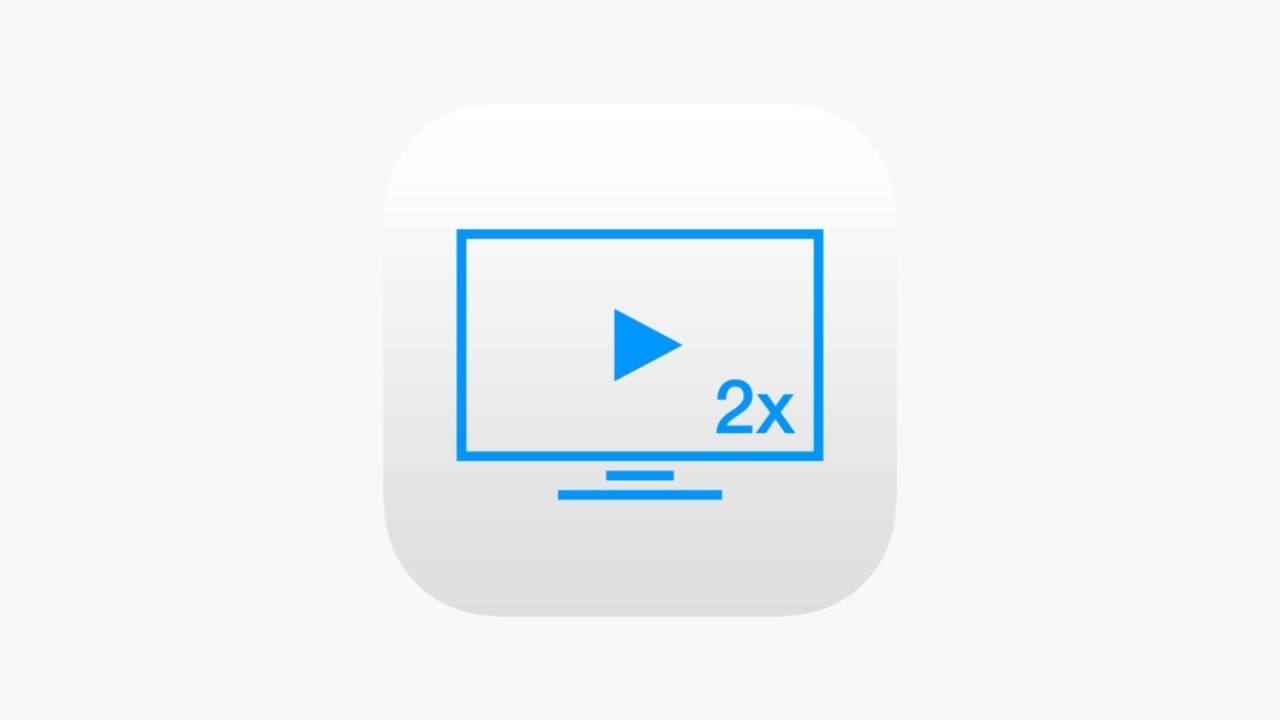 Speedup TV is a full-featured video player and file viewer with a slew of cool add-ons. You can speed up or slow down videos up to 2X normal speed to get the most out of your time. Automatic audio pitch control is included, as well as password-protected folders. This means that you have complete control over your privacy even if you use a video-controlling app. The best part about SpeedUpTv+ is the fact that it offers customizable gestures which can help you zoom into your iPhones which have small displays for better text visibility!
Well, this is where our roundup on the Best Safari extensions for iOS 15 & iPadOS 15 comes to an end! These are the best Safari extensions you can get for your iPhone and iPad right now in terms of functionality and user experience. We hope that these Safari extensions have truly helped you in getting the best out of your Apple devices!