iOS 17 is here, folks. Apple finally announced the 2023 software update for iPhone at the WWDC 2023 event held on June 5th. Apple mentioned that iOS 17 aims at enhancing communication for iPhone users by adding amazing features to the Phone, FaceTime, and Messages apps. It is worth mentioning that Apple also made a few hardware announcements such as a 15-inch M2 MacBook Air, a new Mac Studio, Mac Pro, and the amazing AR headset, Vision Pro. Talking of software updates, Apple also announced iPadOS 17, VisionOS, watchOS 10, and macOS Sonoma. 
If you missed the WWDC keynote and are eager to know the top features of iOS 17, keep reading. 
List of the top iOS 17 features announced by Apple at WWDC 2023
1. Call Screen customization using Contact Posters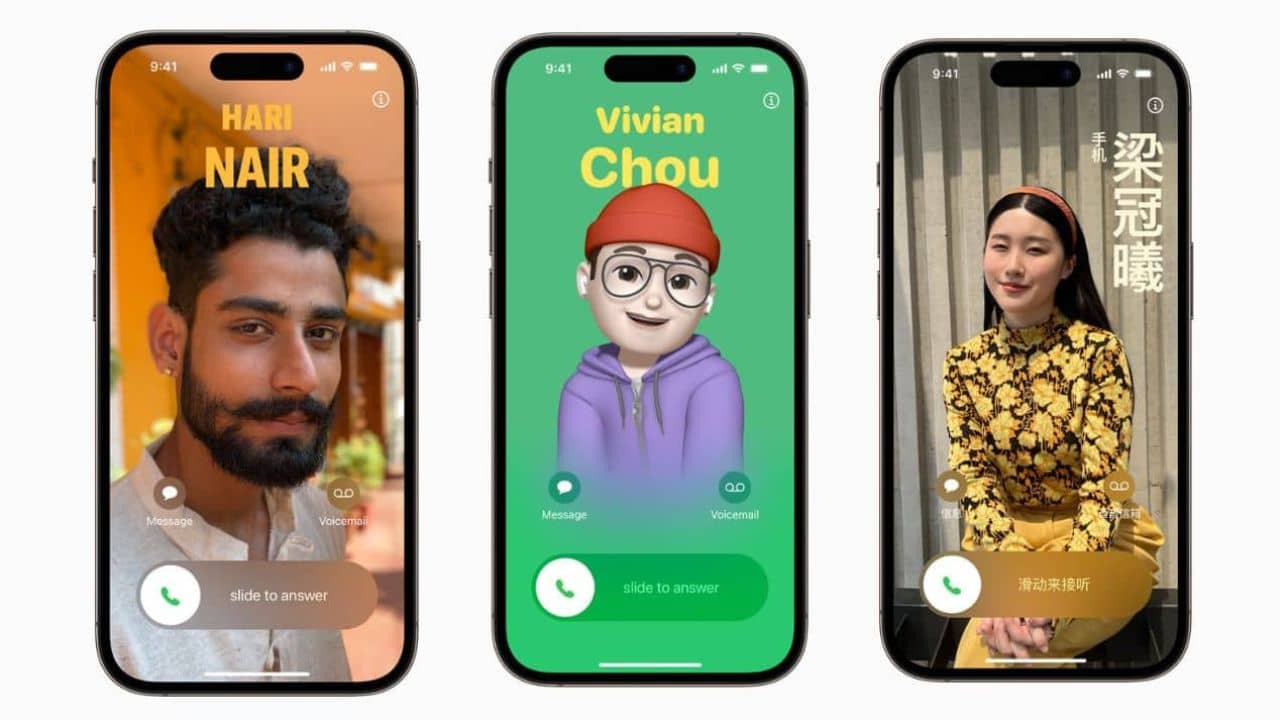 With iOS 17, now you can create and add personalized Contact Posters with photos or memoji of your choice. This poster will be seen on other's iPhones whenever you call them. You can customize the poster with fonts and colors of your liking, including vertical-text too. This iOS 17 feature can also flawlessly work with third-party VoIP apps such as
Also read: How to Enable Voice Isolation on iPhone to Improve Call Quality
2. Live transcriptions of voicemails
Another interesting iOS 17 feature is live transcriptions of voice mails. With this feature in place, you will see a live transcription of the voicemail on the lock screen. You can decide whether you want to take that call after reading all that. There's also a new feature called Silence Unknown Callers, which sends unknown callers to voicemail without even ringing your phone. 
Also read: Best AI Apps for iPhone You Can Download Now (Free & Paid)
3. Check-in feature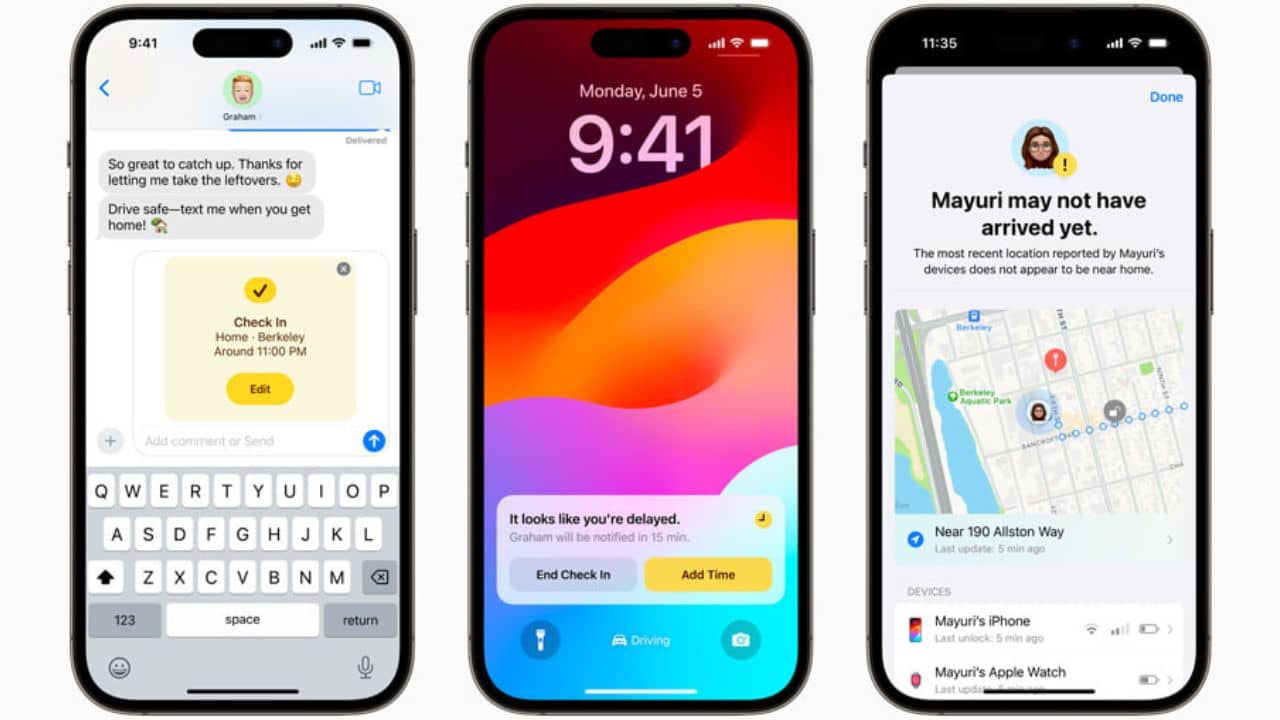 If you care about the safety of your loved ones, the Check-in feature on iOS 17 is all you need. This iOS 17 feature informs the nearest and dearest ones whether you've reached home safely. If you stop on the way to your destination, the device checks in with you. If you don't respond, it will share your location,
battery status, and cell service status with your loved ones via iMessage, so they can reach out to you. Let's not forget that it is one of the most useful features for kids and elderlies. It gives parents and caretakers a sense of relief as it allows tracking their loved ones ensuring their safety. 
4. Audio message transcription in the Messages app
Another useful iOS 17 feature announced at WWDC 2023 is the audio message transcription. Apple says that all the audio messages received on the Messages app will be transcribed automatically so that you can quickly glance at them. This feature is useful in situations where you can't listen to audio messages from your friends or colleagues. Goodbye, awkward meetings!
Did you know the end-to-end encrypted messaging app, Telegram, did this first with its premium subscription? 
Also read: Top 5 Free Fitness Apps for iPhone to Get in Shape
5. New stickers added to the Messages app 
There's no doubt that Apple loves seeing users customize their iPhones, which is why it added new stickers with iOS 17 to spice up chats. Apple says that the new stickers will sync with your iCloud. This gives you the freedom of accessing them on any Apple device, be it iPhone, iPad, or
Mac. It is worth mentioning that Live Stickers can be created using the Live Photos from your album.
6. FaceTime voicemails
Apple also announced FaceTime voicemails as one of the top features of iOS 17. Now you'll be able to record and leave video/audio messages to another person if they miss your FaceTime calls. 
Also read: How to Fix iOS 16 Battery Drain Problem on All Compatible iPhones (Top 15 Ways)
7. Autocorrect gets an upgrade with iOS 17
The Cupertino tech giant says that with iOS 17 users will get access to even more accurate spelling corrections. It is said to have a machine learning-powered keyboard that can make very accurate text predictions.
8. Catch-up and improved search feature in the Messages App
The messages app has been updated with a more powerful search tool that allows you to narrow down results. Whereas the Catch-up feature ensures that you catch up on all the missed messages from your group chats. You can directly jump to the last viewed message and start checking out unread messages since then. Further, the inline reply has been improved, now you can swipe on an individual chat bubble to reply to their message in a group chat. 
Also read: How to Fix iPhone Stuck on Preparing Update
9. Updated AirDrop 
Now, iOS 17 users will be able to use the NameDrop feature. It allows sharing phone numbers, emails, and other contact info between iPhones by simply bringing them close to each other. AirDrop functionality has been further updated to handle large file transfers via an internet connection. This is mostly useful in cases when another person is out of the AirDrop range. Apple also confirmed that SharePlay is also updated, allowing users to play games and listen to music with nearby iPhone users. 
Also read: How to fix AirDrop not working on iPhone
10. New Journal app turns your iPhone into a digital diary
As the name suggests, the Journal app lets you document daily life experiences on your iPhone. You can include photos, locations, recordings, and more in the entries. That's not all, using Machine Learning, your iPhone will create customized suggestions of moments that might inspire your writing. Your iPhone curates suggestions based on information such as photos, location, music, workouts, etc. You can even control what to include when you enable suggestions. 
11. A new Standby Mode turns iPhone into a bedside clock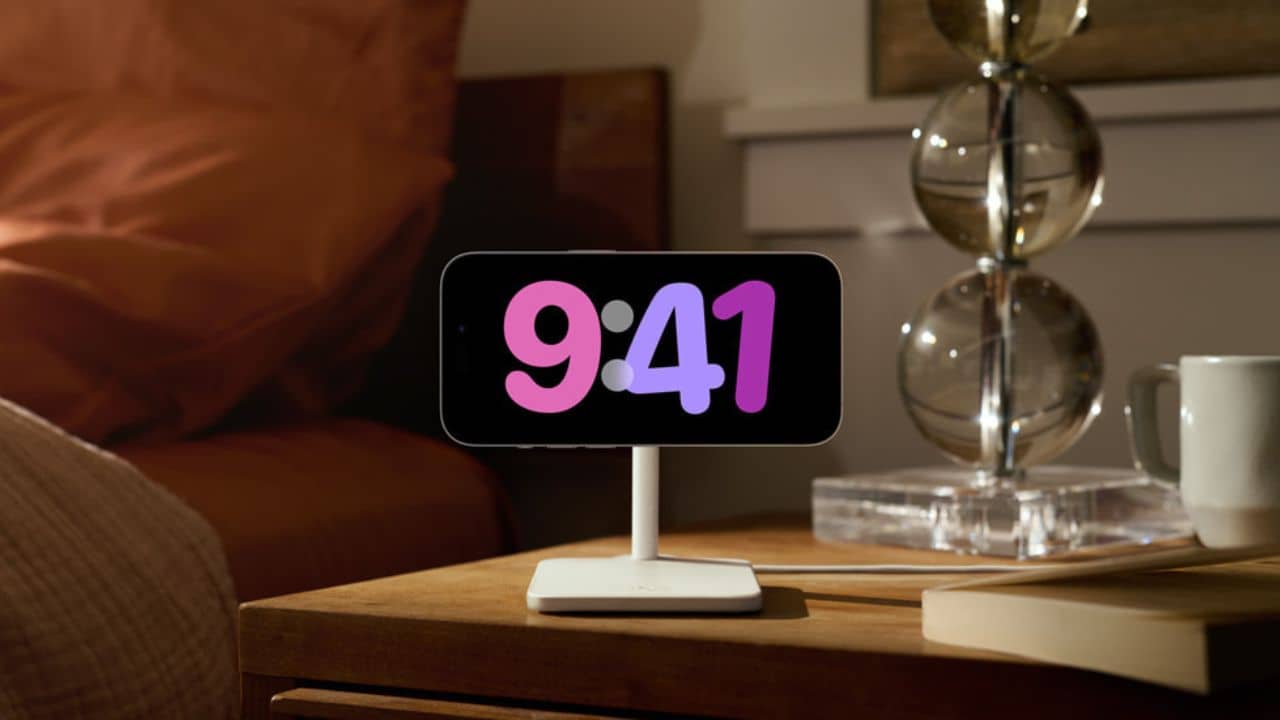 The Standby Mode was also showcased by Apple in the event as one of the top features of iOS 17. You can use the Standby Mode to horizontally place your iPhone by a bedside table for a full-screen glance of information like a clock, weather, memories, and even widgets. That's not all, these elements adapt to low light and adjust the color temperature for improved night experience.
Also read: 20 facts about iPhone we bet you didn't know
12. Apple drops 'Hey' from 'Hey Siri'
With iOS 17, Apple also dropped 'Hey' from the popular 'Hey Siri' phrase to make it more user-friendly. Therefore, you can trigger Siri much faster on iOS 17 as compared to older iOS versions. Did we mention that Siri can recognize and responds to back-to-back commands on iOS 17?
Also read: Common iOS 16 Problems & How to fix them
It is worth mentioning that iOS 17 is compatible with all iPhone XS (2018) and newer models. That said, Apple has dropped support for iPhone X, iPhone 8, and
iPhone 8 Plus. A public release of iOS 17 will come in July, while the full release is likely to arrive alongside the iPhone 15 series in September. 
That's all we have for now in this news article where we discussed the top iOS 17 features announced by Apple at WWDC 2023. Also, don't forget to read our coverage about the latest 15" M2 MacBook Air, macOS Sonoma, and the new Mac Studio.
Banner Image Source: Apple