Tim Cook finally had his 'one more thing' moment when he unveiled the world's most anticipated VR/AR headset, the Apple Vision Pro, to the world. We have been hearing a lot of rumors surrounding the mixed reality headset. But, with the official announcement, Apple finally put all the leaks and rumors to the ground. Besides the Vision Pro, we also witnessed the launch of a 15" M2 MacBook Air, a new Mac Studio, and a Mac Pro. Talking of software, Apple announced iOS 17, iPadOS 17, VisionOS, watchOS 10, and macOS Sonoma; at the WWDC 2023 keynote event. You can read everything in detail by clicking the interlinked articles. 
But for now, let's talk in brief about Apple's first-ever AR/VR headset, Vision Pro. 
Apple Vision Pro Design & Specs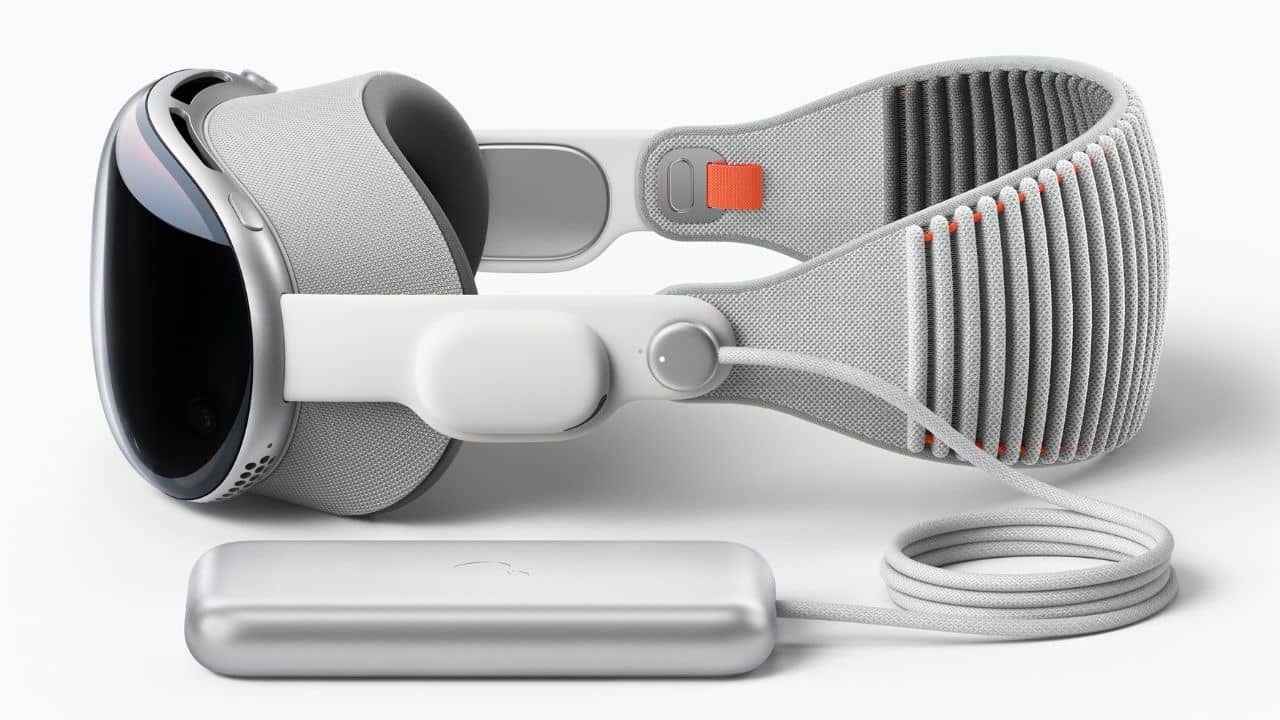 The Apple Vision Pro flaunts a lightweight and compact aluminum alloy frame, 3D laminated glass lens, high-performance chipsets, modular system, and a 3D knitted headband for a perfect fit. By the looks of it, Vision Pro resembles a somewhat similar design to ski goggles. Further, it uses ground-breaking technology such as a
micro-OLED display system that delivers 4K+ TV resolution for each eye. 
For audio, you'll find a pair of speakers positioned near your ears which are wrapped in a strap that delivers Ambient Spatial Audio for an immersive user experience. Plus, you'll find Fit Dial on the headband which can be used to adjust the fit of the headset to your liking. All that said, we didn't hear about the exact weight and dimensions of the device. 
Also read: macOS Sonoma announced: Here are the top 6 features
Vision Pro packs Apple's New R1 and existing M2 chipset
While it is true that Vision Pro runs on a desktop-grade M2 chip, it is worth mentioning that Apple has added a new R1 chip specially designed for Vision Pro. Apple says that it is dedicated to processing the inputs from multiple sensors, cameras, and microphones. It ensures a lag-free viewing experience by processing all the data in a flash, precisely at a speed of 12 milliseconds, which Apple claims is 8 times quicker than a blink of an eye. 
Also read: Best AI Apps for iPhone You Can Download Now (Free & Paid)
Apple's Newest OS, visionOS, powers the Vision Pro
visionOS is the name of Apple's latest operating system that powers the newly launched Vision Pro AR/VR headset. Apple describes visionOS as the first operating system designed for spatial computing. Don't get confused by the term 'spatial computing,' it is just Apple's lingo for AR/VR experiences. visionOS aims at facilitating multiple tasks such as capturing 3D video, joining
FaceTime calls, gaming, productivity tasks and even watching movies.  
Talking of productivity with visionOS, the Vision Pro allows viewing multiple tabs and apps right in front of your eye. You can use the virtual keyboard, Apple's Magic keyboard, or use your voice to type. Apple claims that the battery life of Vision Pro is about two hours. When plugged in, the battery lasts a full day. Apple did not mention anything about the "plugged-in" connection and how heavy the battery pack is
Also read: New Mac Studio launched with M2 Max and M2 Ultra Chip
When and where to buy Apple Vision Pro
The Vision Pro comes with a whopping price tag of $3499 (starting) and will be available in early 2024. Apple also mentioned that users can book an appointment in the Apple Store to get a demo and a chance to customize their fit before buying the mixed-reality headset. No doubt, the cost of Vision Pro is considerably more than its competitors like Meta Quest which was launched by Meta at a starting price of $449.
Banner Image Source: Apple