Once the calendar turns around, most of us make resolutions to join a gym and get fit. But eventually, many of us are not able to spare time from our busy schedules for gym sessions, or we might not want to pay a huge membership fee. Fortunately, neither of these things ought to be an obstacle for you in achieving your goal. 
If you have plans to start a regular exercise routine, your iPhone can serve as a superb companion, giving you a bunch of free health and fitness apps. You don't need to cram into a sweaty place and pay a huge amount for membership. Several free apps give you access to some of the top trainers and workout sessions, that too at your preferred time and place. 
We have tossed top free fitness apps for the iPhone, which include everything from step-by-step instructions to tracking exercise data. Whether you're a beginner looking for ways to make an active lifestyle or someone who's looking for specific guidance to fine-tune the progress, these apps will definitely help you achieve your goal. 
Apple Fitness App
The Apple Fitness app is an all-inclusive free fitness app for iPhone to help users track, monitor, and improve their overall health and fitness levels. Offering a range of features and functionalities, it is the best fitness app for Apple Watch users looking for a comprehensive fitness solution. This free fitness app for iPhone 14 offers detailed workout tracking, guided workouts, customizable fitness goals, super detailed health insights, and accessibility features.
Nike Training Club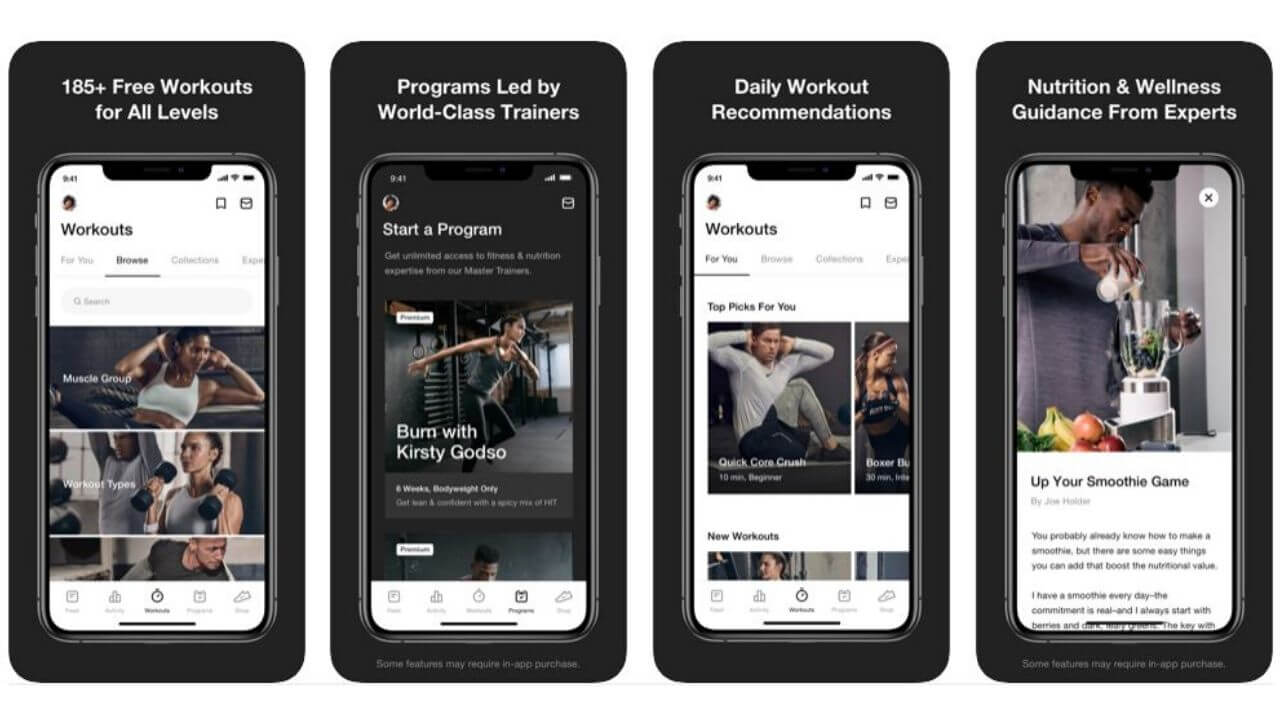 If you are looking for a free fitness app for an iPhone, Nike Training Club is sure to become one of your favorite workouts guide. The app features world-class Nike Master Trainers and sporting icons like Cristiano Ronaldo and Michael Jordan.  Nike Training Club takes a freemium app approach, offering more than 150 guided workout videos for beginners all the way up to the seasoned athletes. 
The workout collections, including weight training, cardio, and yoga, offers a set of recommended workouts and expert advice to help you make a fitness routine and progress towards your goals.
The workout library includes body-part focused sessions targeting your legs, abs, arms, shoulders, and the core.

The sessions range from 15-45 minutes, which includes low, moderate, and high-intensity workouts.

There are dedicated workout sessions for beginner, intermediate, and advanced levels.

Nike Training Club can even sync with your Apple Watch and Apple Health app.
Also read: How to fix WhatsApp Call Not Connecting on iPhone
Fitbit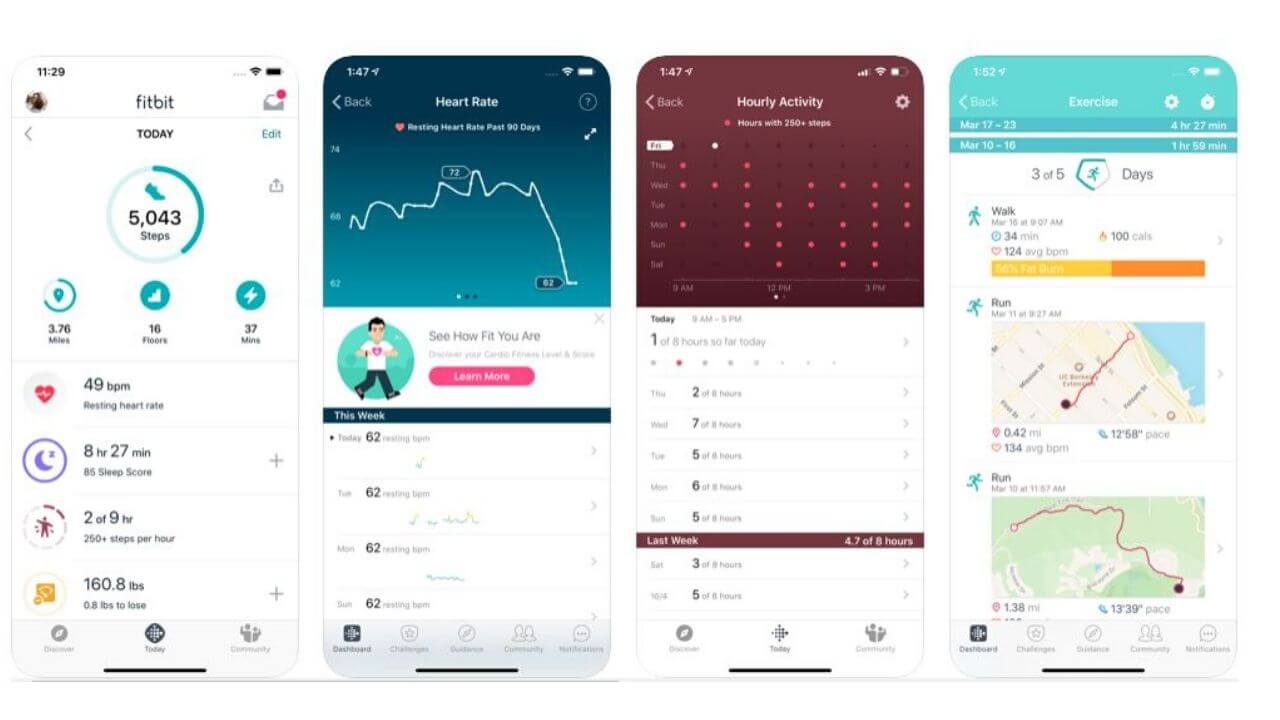 Fitbit is the world's leading app for tracking workouts, sleep, and all-day activity. MobileTrack lets you access the Fitbit app without a Fitbit device by using your phone's sensor to track the activity data, including distance, steps, and calories burnt. The app also lets you connect with your friends, message them, and compete with them on the leaderboard or in Fitbit challenges.
Fitbit lets you create weight and exercise goals; you can start a meal plan to stay on the track.

The app lets you easily log calories with the barcode scanner and expanded food database of more than 350,000 foods.

You can log your water intake to make sure that you remain hydrated during workouts.

The free fitness app also lets you track your progress with colorful, easy-to-read charts and graphs.
And, if you have a Fitbit tracker, then adding the Fitbit app to your iPhone is sure to take your workout sessions and tracking to the next level.
Don't Miss: How to edit PDF on iPad and iPhone
Cure.fit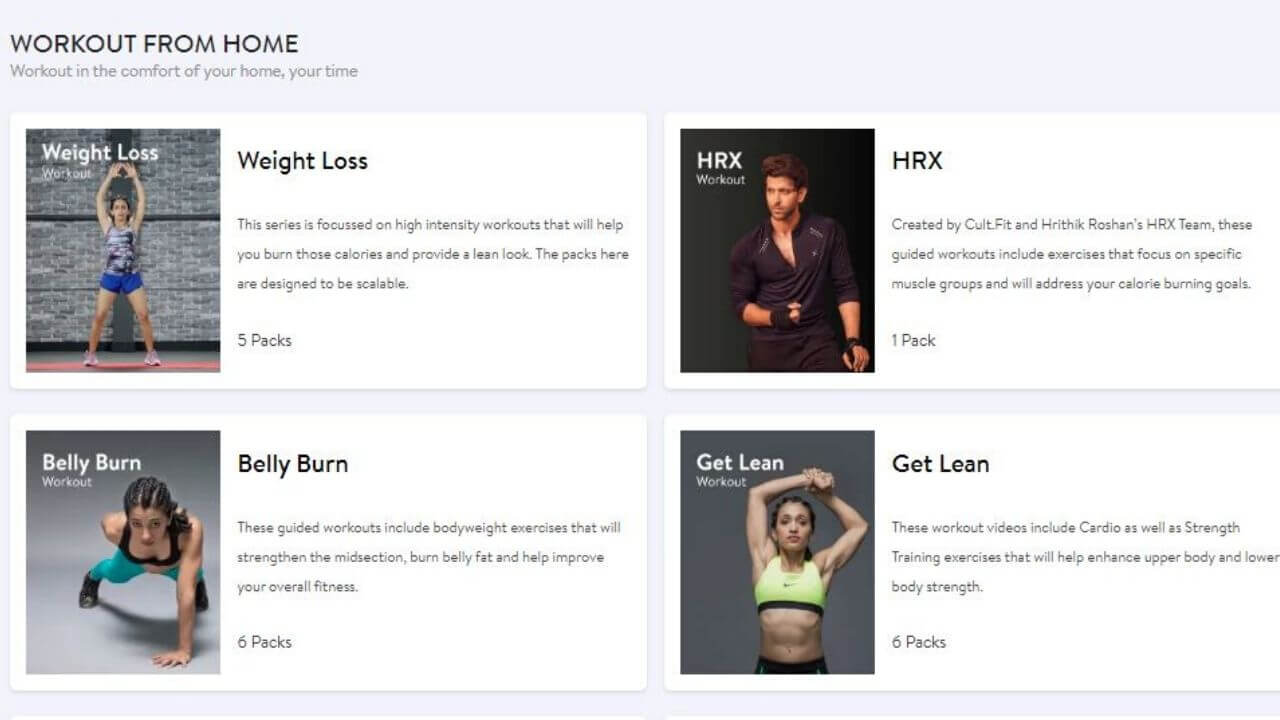 If you're looking for one of the best free health and fitness apps for an iPhone, then cure.fit is the answer. The app is an amazing health powerhouse by Cult that takes an integrated approach to physical and mental health.
If you're someone who's looking for awesome workout videos that can be done at your home, then you can access the "fitness at home" option from the cure.fit app. 
Cure.fit offers Do-it-Yourself workout videos that are designed with different intensity levels; offering you a perfect way to get fit at home. 

There are various packs available in different workout categories, including Weight loss, HRX, Belly burn, Yoga, Get lean, and many more.

You can pick the package that best addresses your goals, without paying any membership fee.

Cure.fit app also offers you a separate section for doing meditation at home- mind.fit, which includes stress reduction, five-minute meditations, sleep stories, and much more to help you calm your anxiety and achieve mindfulness.
MyFitnessPal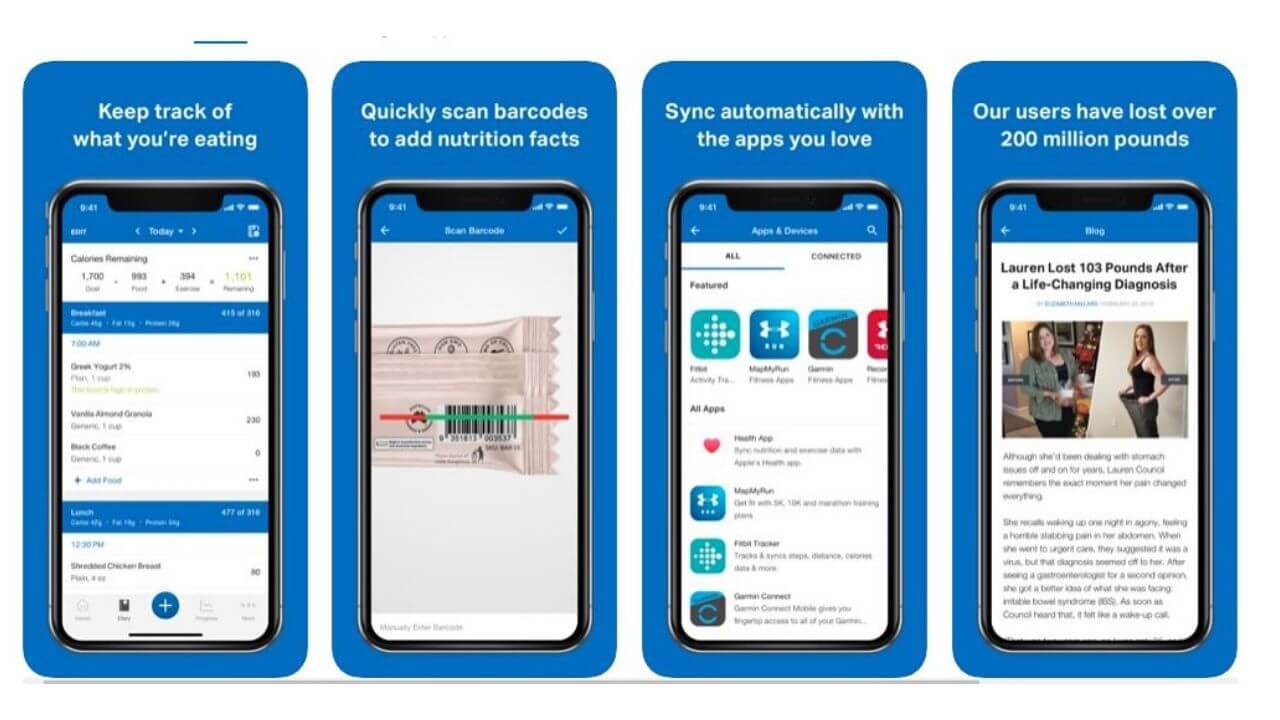 MyFitnessPal is the world's most popular freemium health and nutrition app. Using this fitness app, you can lose weight, tone up, start a new diet, or change your eating habits. It lets you set your goal or even create a personalized goal for you. 
MyFitnessPal has over 6 million foods in its database, including global cuisines; it lets you scan barcodes to track nutrition and caloric intake.

The app gives you nutrition information for the recipes you cook.

You can log menu items from your favorite restaurants. And, the app lets you make healthier choices about the food you eat.

MyFitnessPal can sync with several other fitness apps and tracking hardware, including  Fitbit, the Health app, and many more.

You can track steps and log your exercises, including running, walking, cardio, and yoga.
With this free health and fitness app, you will almost feel like having a nutrition coach inside your pocket. 
Also read: Top Interesting Facts About iPhone
Workout: Gym Routines Planner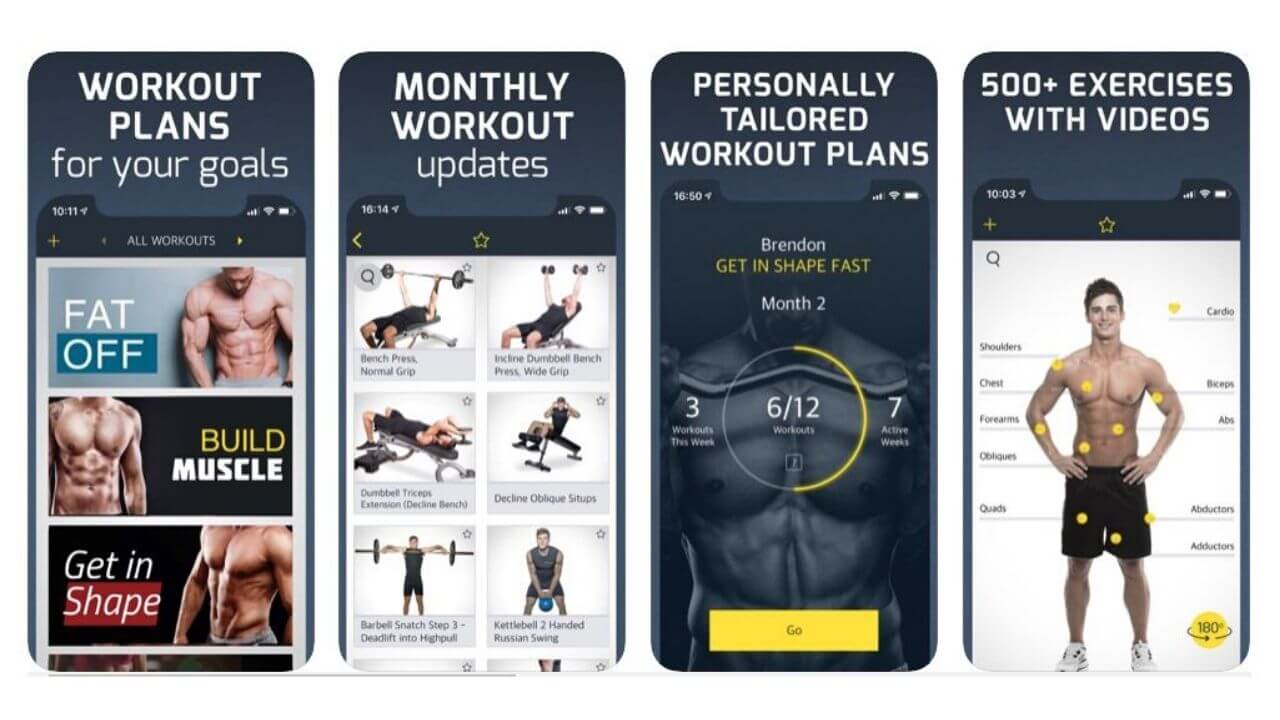 The Workout is one of the best free gym workout apps for an iPhone. It feels like having your own personal trainer in your pocket. The app offers you guided gym workout plans for every muscle with exercise tracking. The Workout app is very helpful for beginners as the app shows exercise position demonstrations for each body part.
The app offers you beginner, intermediate, and expert muscle training, with support for Super-sets.

You can add your own exercise or search for them by muscle group and equipment type.

The app offers you audio cues for your rest time in between the sets. 

You can sync the Workout app with Apple Health and build customized workouts based on age, weight, and gender data.
Do give a try to these free fitness apps for your iPhone. Also, let us know what impact did they bring in your fitness routine. And, if you like this blog, do share it with your friends to motivate their fitness journey.
Also read: iOS 17 vs iOS 16: Should you upgrade?