Love them or hate them, Samsung is still the top dog of the Android world which means that their flagships are mostly the best, most ultimate Android phones money can buy. The Galaxy S21 Ultra is that maxed out flagship for 2021. I would love to discuss the Galaxy S21 Ultra with you after using it for 6 months. Here we go! 
Galaxy S21 Ultra Review: Design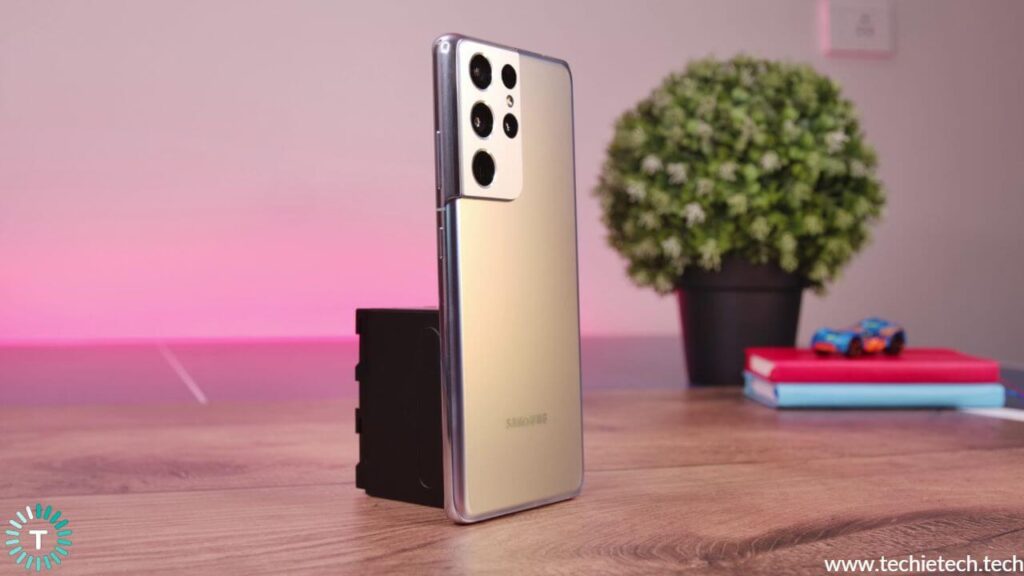 When I first set my eyes on the Galaxy S21 Ultra, I just fell in love with the design. After a long, long time, was I seeing a smartphone design that was truly unique and distinguishable from a large sea of glass slabs. That feeling still remains 6 months later. The Galaxy S21 Ultra is very much another glass and metal sandwich, but the refinement and attention to detail are next level. 
Also read: Best Galaxy S21 Ultra Cases
From the texture to this matte back glass to the integration of the camera module to the frame of the phone, I think the Galaxy S21 Ultra is hands down the best designed, best looking and best feeling phone I have ever used.
Even though I am usually not a fan of curved glass, I think Samsung does it right with only very subtle curves on the front and back glass. This brings the same premium look and in-hand feel but mitigates problems like glare and accidental touches. The only tiny, tiny thing that I would change on my beautiful silver S21 Ultra would be to get a matte aluminium edge instead of the glossy one here. But all in all, the design of this phone is definitely one of my favourite things about it. 
Also read: Best Accessories for Galaxy S21 Ultra you can buy
Galaxy S21 Ultra Review: Display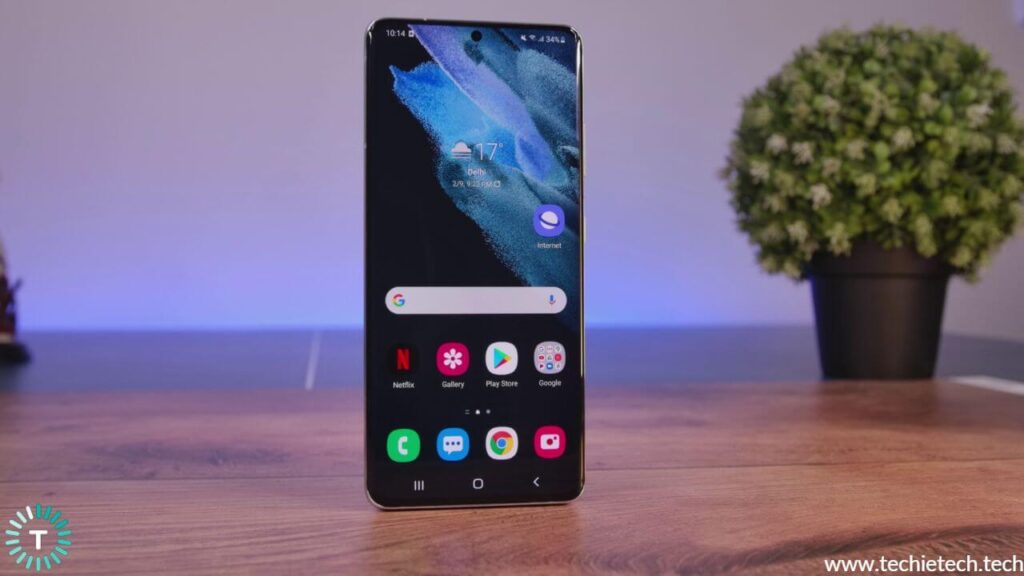 Another one of my favourite things about the Galaxy S21 Ultra is the display. Now, I wouldn't exactly be saying something new when I tell you that Samsung makes the best smartphone displays in the entire industry. They have been doing it for years and they even supply panels to a lot of their competition like Apple and OnePlus. Well, when the top display maker makes a top phone, what can you expect from the display? 
The Galaxy S21 Ultra packs a large 6.8" display with a QHD+ resolution and a 120 Hz refresh rate, both of which can now be used together. In real life, this translates to a larger than life panel, with gorgeous, vibrant colours and crispy looking details. This is the phone to get if you watch a lot of photos or videos on your phone. This is the phone to get if you want your graphic intensive games to look gorgeous. Seriously, the Galaxy S21 Ultra is the undisputed industry leader when it comes to smartphone displays. 
Also read: Best Screen Protectors for Galaxy S21 Ultra
Galaxy S21 Ultra Review: Performance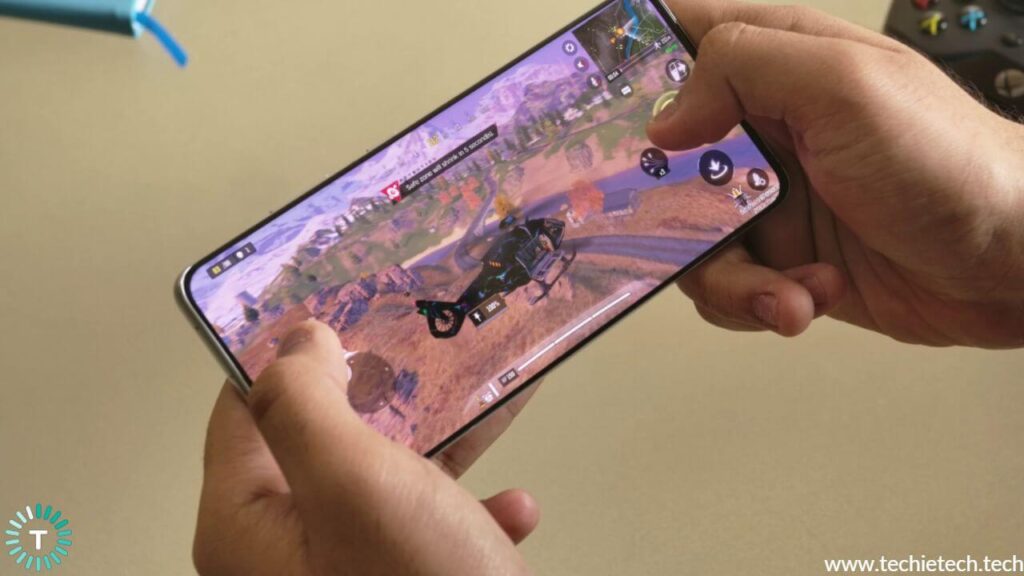 Where there might be some disputes though- is the performance section. See, Samsung has had a long history of controversy with regards to their processors. A little lesson in history. Samsung phones come in 2 flavours. Some regions like North America get Snapdragon CPUs which are basically the industry standard while other regions like Asia get Samsung's in-house Exynos CPUs. Recently, and especially with the Galaxy S20 last year, there was a noticeable lack of performance with the Exynos Galaxy S20 when compared to the Snapdragon S20. This naturally led to some uproar and upset fans.
Well, I am happy to report that Samsung has done good this year. I have been using the Exynos S21 Ultra and it has been flawless. There is no lack of performance in day to day stuff and even intense gaming. For a user like me, never once has the S21 Ultra felt like it was struggling. To be honest with you, I used a Snapdragon 888 OnePlus 9 Pro recently and that overheated significantly more than this Exynos S21 Ultra. It is this good this year. 
Galaxy S21 Ultra Review: One UI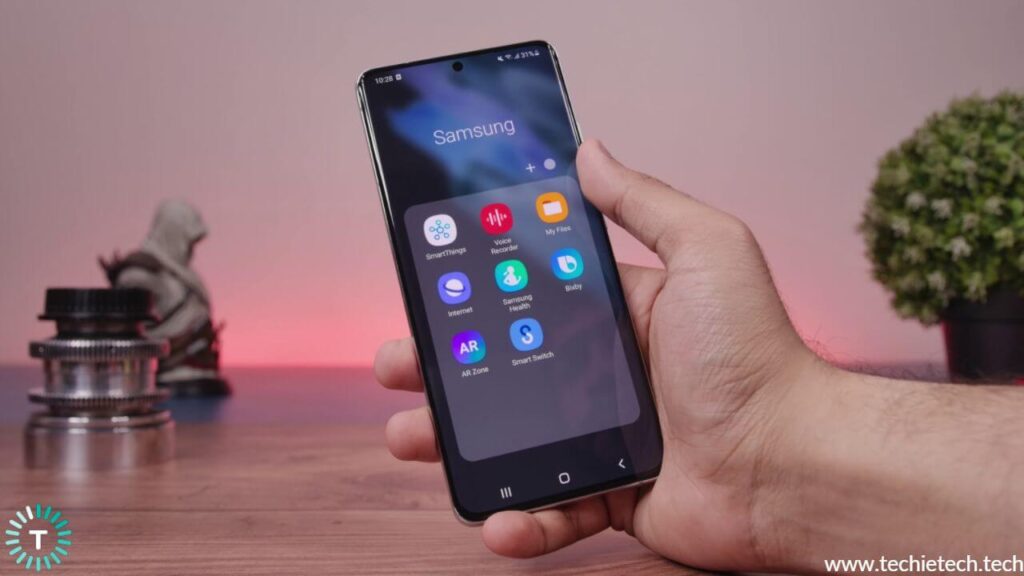 And it is complimented by Samsung's One UI. One UI is one of my favourite skins on Android right now even though there is a lot to love and hate. I love how stable it is, how reliable it is and how the experience is mostly smooth with elegant animations. It also helps that Samsung has the best track record in delivering software updates after Google Pixel. 
However, there are a few negatives. The software can feel heavy and bloated if you're moving from something like OxygenOS or stock
Android. The humongous number of preloaded Samsung apps does not help its case. In addition, even though they work well, the large number of features and options can get overwhelming for people who just want a phone that works.
But regardless of all that, One UI is undeniably one of the best Android Skins you can get on a phone today. 
Also read: Best Wireless Chargers for Galaxy S21 Ultra
Galaxy S21 Ultra Review: Camera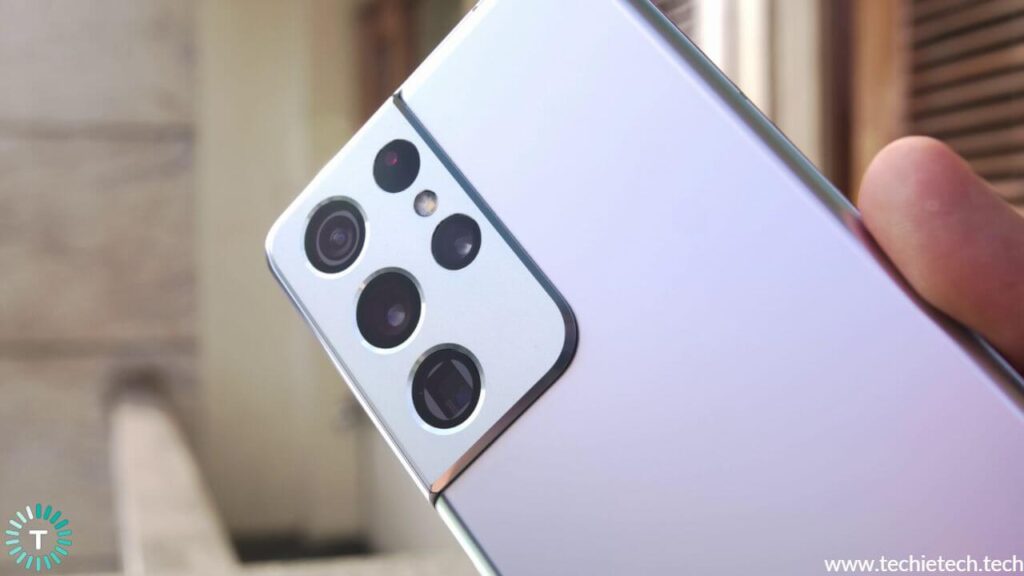 Moving on, let's also talk about the Galaxy S21's cameras. When it first launched, the Galaxy S21 Ultra sported an incredible camera setup with large sensors. As mentioned in our full camera review back then, the overall picture and video quality is one of the best you could get on an Android or basically any smartphone. And I can confidently say that the statement holds 6 months after that initial review. 
What makes it even better is that Samsung has been constantly improving and adding new features to the S21 Ultra's camera with regular software updates. 
If I were to sum up my camera usage experience with the S21 Ultra, I'll just say that this phone has always been a reliable companion for me, where I can always trust that the output, once I click that shutter button, will always come out looking beautiful. 
Galaxy S21 Ultra Review: Battery Life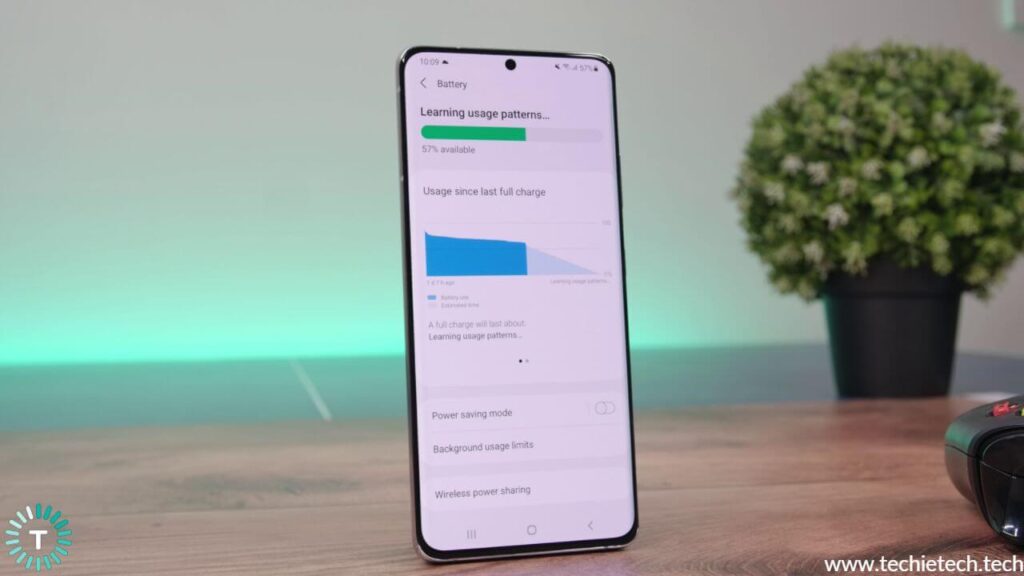 I also want to take a moment to talk about the battery life. This phone has the best battery life I have used in an Android phone in years. No, seriously, it might not have the fastest charging but the endurance itself is just far ahead of the competition. I am talking a comfortable 6 to even 7 hours of Screen on Time or 1 and a half to 2 days of medium usage on a single charge. Battery life is undoubtedly one of my favourite things about this phone.
What's not one of my favourite things though, is this new fad that Samsung has taken up after Apple. I am talking about the one where no adapters are included in the box. Samsung phones have always had this swiss knife kind of image in my hand and the bare bones box contents of the S21 Ultra are disappointing. 
Also read: Galaxy S21 Ultra vs OnePlus 8 Pro
Galaxy S21 Ultra Review: Call Quality & Speakers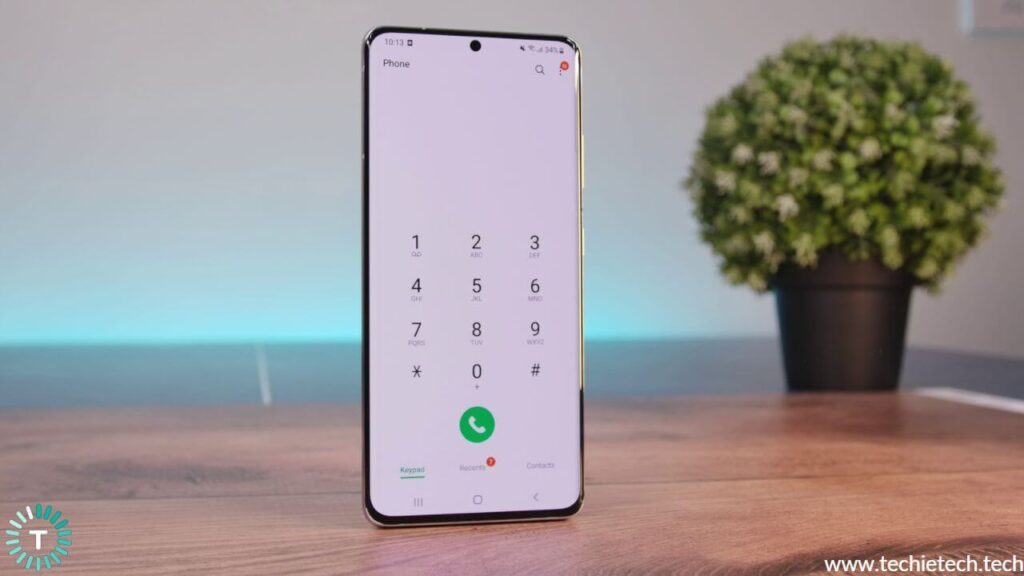 Now, for a few quick highlights before we sign off. The ultrasonic fingerprint sensor is nearly perfect- works without turning the display on, fast and reliable and placed perfectly.

The call quality is next level with great clarity and signal holding capacity- a step above the OnePlus 9 Pro and iPhone 12 Pro Max.
The stereo speakers and haptics are great though I must confess not as good as the iPhone 12 Pro Max. 
Galaxy S21 Ultra Review: Conclusion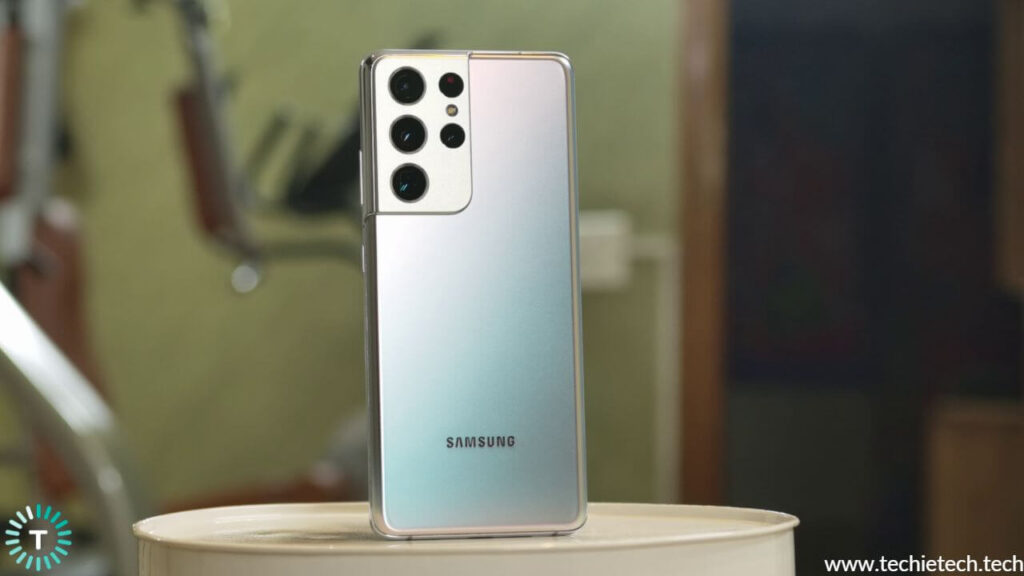 And now, for the conclusion. See, when I think ultimate Android, I honestly think foldables. There is no doubt that foldable smartphones are going to be big in the future. However, there is no denying that the glass and metal slabs that we use today are not going anywhere. The Galaxy S21 Ultra is, in my opinion, the most refined and complete form of the slab shaped smartphone. It is honestly the closest thing I have ever used to a perfect smartphone and I have no hesitations recommending it to all kinds of users.
Check Galaxy S21 Ultra Price on:
Amazon (US): https://amzn.to/36tfZjc 
Amazon (UK): https://amzn.to/3csAbFO 
Amazon (India): https://amzn.to/3czI1NE