When the internet first came about, text, as a medium of communication, was king. As more people started using the internet and the technology evolved, pictures overtook text to become the new king as picture sharing platforms rose rapidly. Eventually, pictures suffered the same fate as text, and have now been replaced by Videos. Today, everyone is creating videos and watching dozens of them on their phones be it longer YouTube videos or fun and short Instagram stories. 
Video-making used to be something for trained professionals but in today's age where everyone is carrying a capable camera and computer in the form of smartphones everywhere they go, making high quality videos is easier than ever. 
Of course, to get started, you need a phone. That's the easy part because almost all phones are really good these days. What's hard is finding a great App which is easy to use, enjoyable and available for everyone on both iOS and Android. We set on a mission to find the best video editing app out there and after a thorough analysis, we think we have the answer. It's called VITA App and trust me when I say that we are obsessed with it.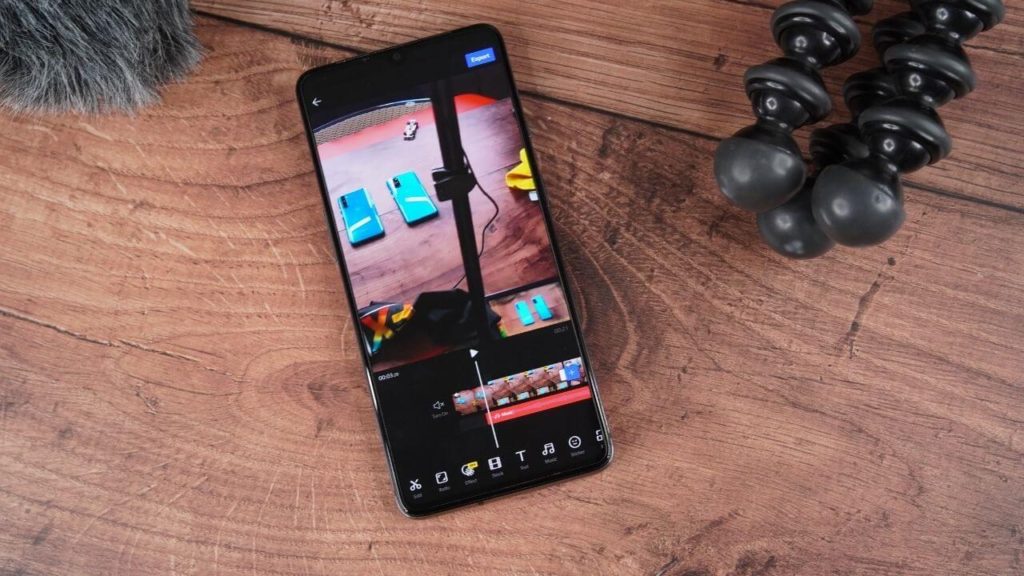 VITA App is a video editing application. But what makes it stand out? Well, for starters, it is really easy to use. Not only easy, it gives a really enjoyable user experience. Using VITA App makes video editing an experience you will love and not just a mundane chore that you have to do. As a package, the VITA App has done a lot of things right. 
Amazing User Experience


The first thing you notice when you start using VITA App is how intuitive the whole user experience is. It works in vertical mode, which is the natural way we all hold our phones. Video editing apps on smartphones usually throw a large number of options in your face which makes them confusing and intimidating for most users. But with the VITA App, all the options are organised in an efficient way to make it welcoming for the general user. Rather than being intimidating at first sight, VITA App invites you to explore the different options and use them, which makes it both a fun and learning experience.



Endless Templates, Effects, Stickers


You know what's fun about video today? The cool transitions, animations and templates that allows creators to be super creative in expressing themselves. With the VITA App's entire library on-board, there are hundreds of free templates, a ton of cool effects and transitions and loads of funky stickers- there is basically something for everyone. Whatever the theme of your video project is, you can be sure that VITA App will have a lot of suitable options. Fun Fact- There's even support for inserting animated text and even GIFs from GIPHY. Isn't that amazing?



Suitable for both Beginners and Experts


Don't be fooled with VITA App's friendly look. VITA App is a very powerful video editing application which can take anything you throw at it. Professional video editors will definitely appreciate the simple and functional implementation of the timeline stacking user interface, which basically allows you to easily browse and pick multiple media elements like music, pictures and video overlays. You can modify the scaling or rotation settings, you can modify each clip uniformly or have separate settings for each and what makes VITA App better than the competition is the ease of doing all this. Other Apps are either not this capable or not so easy to use but with VITA App, you get the best of both worlds. A lot of power, which is easily accessible.



100% Free: No Hidden Costs, No Shady Ads


Now, I know what you're thinking. Such an incredible tool without paying a dime sounds like a dream come true! Well, VITA App is just that. And you don't have to worry about getting annoying, full screen ads or prompts which ask you to pay for unlocking extra features. VITA App is a 100%, end to end free App with no hidden in-app charges. There are no hidden costs, no shady advertising tactics and it is a non-Chinese App. VITA App is video editing for everyone, and with the incredible price point of ZERO, there is basically no reason VITA App shouldn't be on your phone.



Compatibility: iOS and Android


VITA App provides an incredible video editing experience at no cost to everyone which means that it is available on both iOS and Android. We tested VITA App on iPhone, iPad and different Android phones and it performed equally well on all the platforms. What's more, VITA App also has Settings for Social Media-specific aspect ratios which means no matter which platform you upload your video to, VITA App has got your back! 
In the spirit of testing VITA App out, we decided to do a fun little experiment. We imported a lot of very heavy, high quality 4K video clips shot on a Sony A6400 mirrorless camera. Now do note, VITA App is a video editing app for smartphones, so DSLR footage is not something that the App was meant to process. But to our surprise, everything, from importing the footage to editing it, applying templates, animations, transitions to finally exporting it was buttery smooth. There was absolutely no lag or frame drops. Even the final video export time was much better than the competition. Here's the final video that we made-