If you've ever wanted to learn how to draw or paint, this is the best time. We've got devices that fit in your hand which can create a canvas for a house wall graffiti. You can easily learn how to blend oils and make the perfect stroke with a custom brush without making your room look like a crime scene. Here's the best part, you can do all that even when you're on the go. 
Whether you're someone who just got an iPad as a gift or planning to up your digital drawing and painting game to embark on your journey to becoming a digital artist, there's a perfect drawing, sketching, and painting iPad app for everyone.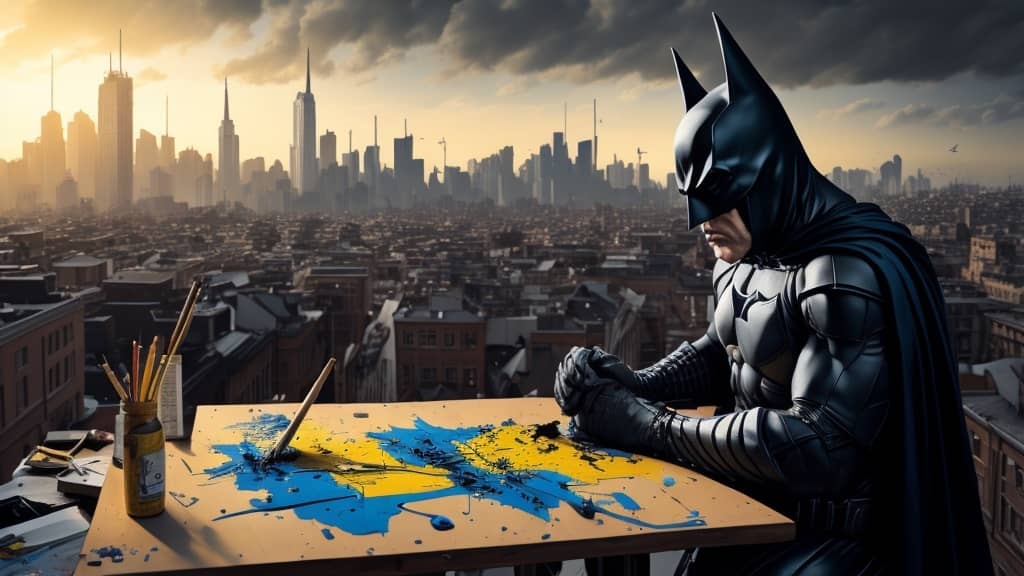 Before you're off with flying colors in the world of drawing apps (see what I did there), make sure to check out the best drawing apps for iPad with Apple Pencil support. 
Procreate – The DaVinci of Drawing Apps 
Procreate is a professional digital sketching app for iPads that is designed for both drawing and painting on the iPad. It is a paid drawing app, available for a one-time purchase of $12.99 USD. Procreate offers a variety of features that make it a popular choice among all kinds of artists, including a large selection of brushes, customizable color palettes, and layer options.
One of the standout features of Procreate is its huge brush library, which includes over 130 default brushes as well as the ability to create your own custom brushes. This is further aided by over 100 different brush customizability settings to let you create your perfect stroke. You can even import your existing brushes from Photoshop! This vector drawing app for iPad Pro also offers the ability to record videos of your artwork, which can be useful for sharing your creative process. You can export the full video in 4K for your YouTube channel or a quick time-lapse video for sharing on TikTok or Instagram Reels. Furthermore, it now supports 3D painting with lighting for 3D models. 
Procreate also includes several other advanced features, such as the ability to import and export PSD files, support for animation and
GIF creation, and pressure-sensitive compatibility with the Apple Pencil.
Thousands of artists have proclaimed Procreate for its easy-to-use user interface and industry-leading wide range of tools and features. Many digital artists have also praised the app for its fast performance and the ability to work with high-resolution images without any lag. Yes, you can create a canvas up to 16K x 8K resolution. Of course, you need an M1 or M2-powered iPad Pro for that but this kind of power on a tablet was unimaginable until a few years ago. Pair this with the right monitor and you can start your journey as a digital artist or graphic designer with just an iPad and the best drawing app for iPad.
Procreate is a great drawing app for both beginner and professional artists who are looking for a powerful digital art tool on the iPad. This iPad Pro drawing app with
Apple Pencil support is frequently updated with new features and improvements, and its active community of thousands of users provides an abundance of resources and tutorials for those looking to improve their skills. There are literally thousands of tutorials available to help you master this drawing and sketching app for iPad.
There's a reason why Procreate is a crucial part of the workflow for all levels of artists and designers. It is because is suitable for all kinds of design workflows. Be it digital painting or vector design even 3D coloring, Procreate does it all. 
If you're into illustration and comic art then Procreate's brush library and customizable tools will come in super handy. Procreate's ability to work with high-resolution images and support for
pressure-sensitive styluses like the Apple Pencil and Adonit Pixel allows artists to create detailed and intricate illustrations even when they're on the go.
Procreate's painting tools and color palettes make it a great app for digital painting for iPad Pro. Budding artists can choose from a range of brushes, including airbrushes, watercolors, and oils, to create realistic-looking digital paintings. They can even import their existing color palettes from Adobe ASE and ACO. 
View this post on Instagram