The iPhone camera is fantastic. And, this is one of the major reasons why the iPhone is a clear winner for many people, in the debate over which smartphone is superior. The best part is you can still improve upon the iPhone's camera greatness, with some amazing iPhone accessories, which will help you snap the best shots possible.
From lenses and lights to microphones and gimbals, you can turn your iPhone into a professional camera with the right accessories. You can maximize your device potential and push your photography skills to the next level, no matter whether you're using an iPhone 11 or the older models. There's an option to suit every budget with these best iPhone camera accessories. 
Here's our list of the ten best iPhone camera accessories that will make you feel like you're shooting with a professional camera.
Best iPhone Camera Accessories 
1.Sirui Camera Lens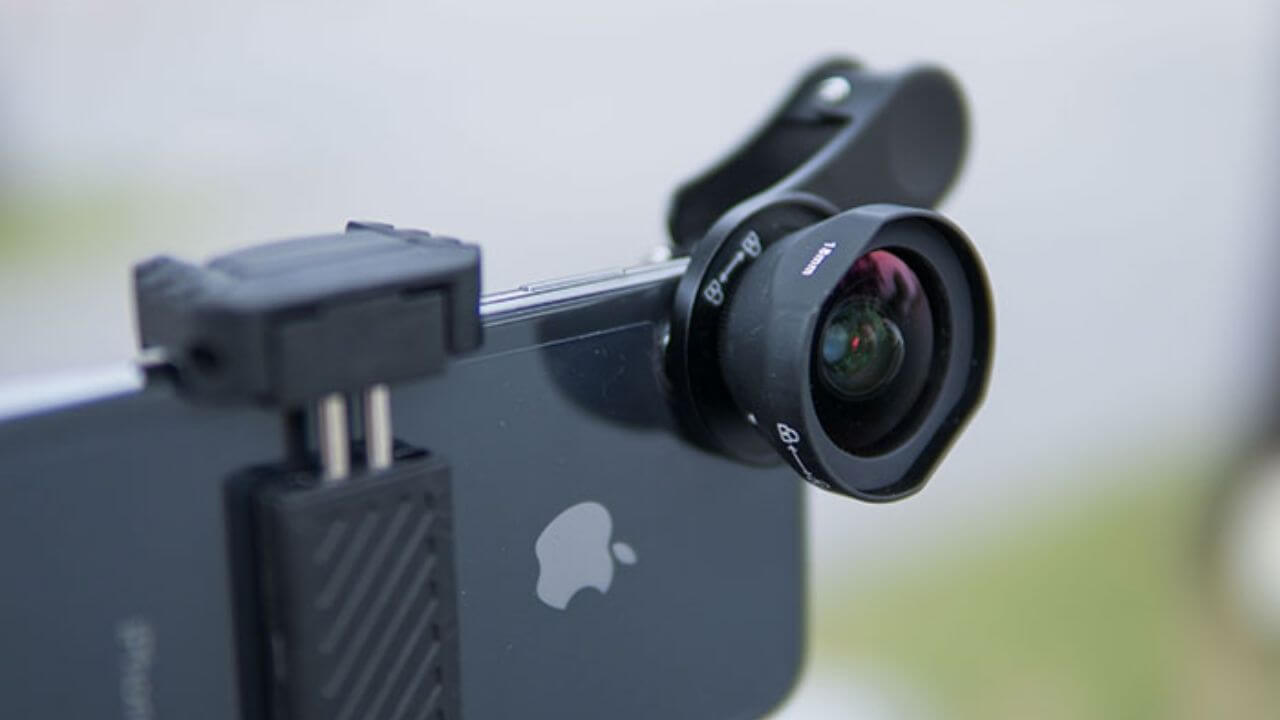 Add-on lens attachments are one of the best iPhone camera accessories that help you expand your iPhone's lens capability. Sirui camera lenses can definitely help you to level up your photography and video skills with a wide and affordable range of smartphone lenses. 
Sirui 18mm Wide-angle lens 
These lenses help you create amazing professional wide-angle images and limit distortion to a fair extent. These lenses help you take beautiful shots and are best suited for street photography.
Sirui 60mm Telephoto lens 
Love taking Portraits? Sirui 60mm telephoto lens is sure to become one of your favorite iPhone camera accessories.
Sirui Telephoto lens offers a decent 40-degree field of view and gets you 2x closer to the subject, which gives you a soft actual image with background blurring effect. Unlike the in-built telephoto lens, these Sirui lenses stay sharp in all lighting conditions.
Sirui 10X Macro Lens 
For someone who loves capturing the splendid details of an object, the Sirui macro lens is made for you. It gives you a 75-degree field of view and 10x magnification power, which helps to capture nice close up shots.
Sirui Fisheye Lens 
The Fisheye lens lets you shoot creative perspectives using a 170-degree field of view, which helps you capture the entire screen and unique angles. And, this is certainly not possible with the standard smartphone lenses.
Sirui 50mm Anamorphic Lens 
If you're looking for the lenses that help to create cinematic widescreen images and Hollywood-style lens flare, go grab the Sirui Anamorphic Lens. If you love shooting videos on your iPhone, then this is a must-have accessory. 
If you want to dive deeper make sure to read our detailed review of Sirui lenses. 
2.Moment Lens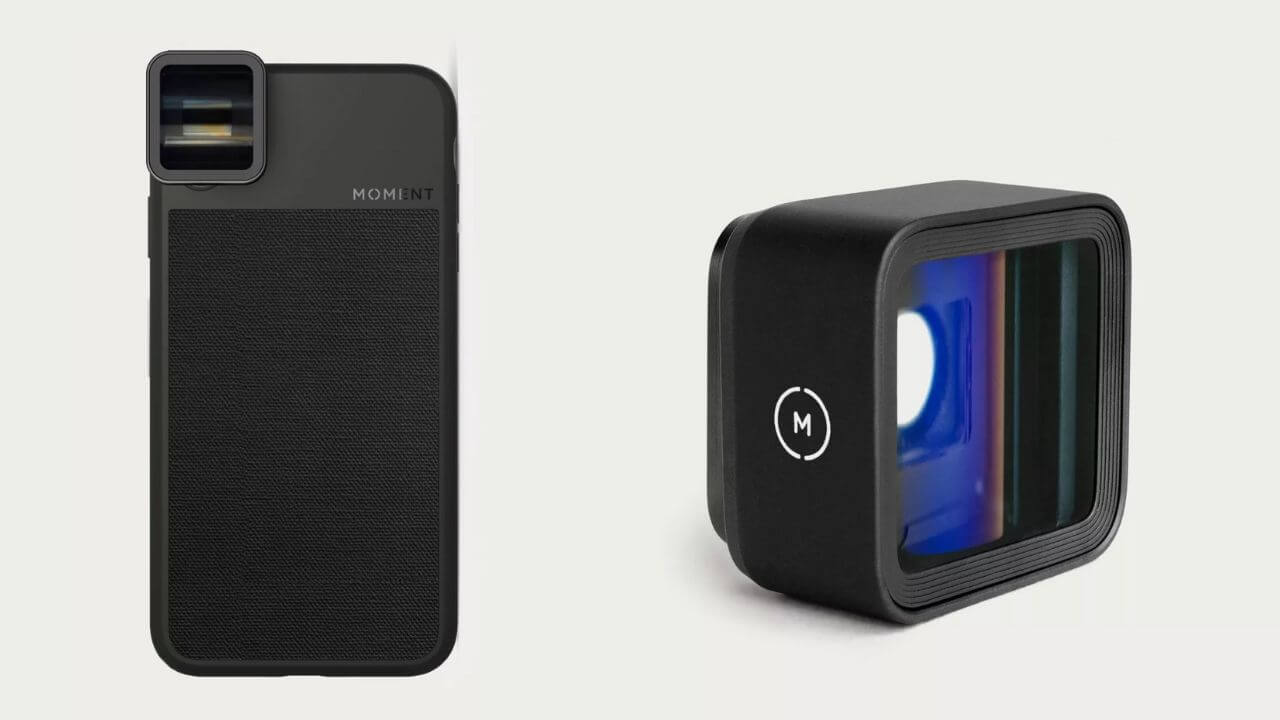 Moment Lenses are best known for their amazing optical quality, secure mounting, and the variety of lenses. These lenses mount quickly on the top of your iPhone's built-in lens and alter the angle of view.  If you're looking for the best iPhone camera accessory that offers great value and optical performance, the Moment lens is a wonderful deal.
Moment lenses are made of glass and metal (no plastic)  and come with a front-lens cap that attaches/detaches solidly from the case. These lenses feel and perform like actual photography lenses.
Moment 58mm Telephoto Lens 
The 58mm Telephoto lens brings to 2x closer to the subject, making it a perfect pick for close-up shots and portraits. This Telephoto lens is equivalent to a 58mm lens when used with a single lens phone. And, when used with the Tele side of the dual-lens phone, it's equivalent to a 115mm lens.
Moment Macro Lens 
Moment Macro lens lets you capture life-sized photographs with great detail preservation, even if you're working on the smallest objects. The clarity and sharpness that this lens is amazing. 
Moment 15mm Fisheye Lens 
The aspherical design of the Moment Macro lens lets you capture the widest possible shot with no black ring (vignetting) around the edges. The lens offers you a 170-degree field of view and is best suited for architecture, action, and amazing wide-angle portraits.
Moment Anamorphic Lens
Thanks to the Moment Lens, you can now grab an affordable Anamorphic lens to make your videos pop with yummy flares. The 1.33x anamorphic lens turns your iPhone footage into a professional cinema-grade movie. 
However, you would have to buy a Moment case to use the Moment lenses. But, the best part is the case looks pretty cool even if a lens is not attached.
3. Lume Cube 2.0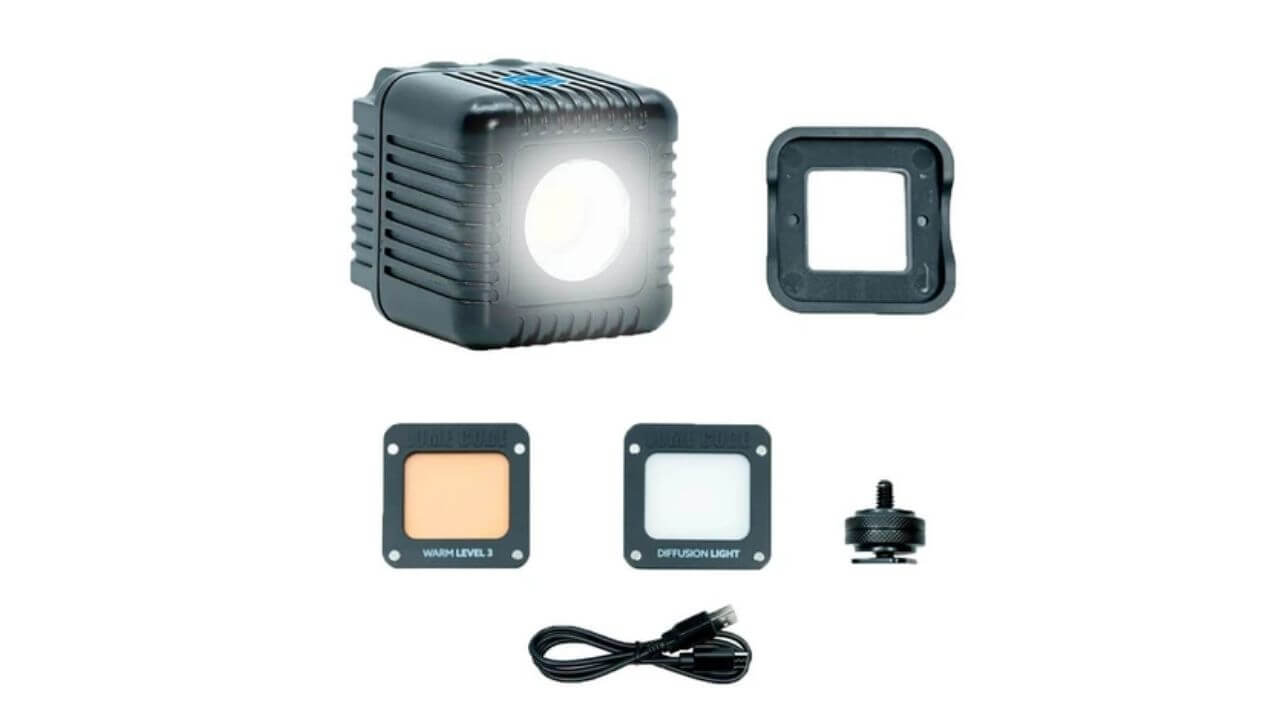 Do you love capturing shots in low-light situations, but disappointed with your phone's tiny flash? You must get a Lume Cube. It is one of the best and most essential camera accessories for the iPhone. 
Lume Cube 2.0 is Bluetooth connected. Therefore, you can use Lume Cube 2.0 as the replacement of your iPhone's flash. Also, you can use it as a continuous light source to light your subject from different angles.
This lighting accessory is an ideal pick for every type of photography, including better selfies and more flattering live streams. Moreover, you can even adjust the Lume Cube 2.0 to get the right amount of light for your images. As an added bonus, Lume Cube 2.0 comes with gels that help you get the perfect colors, what else is required for low-light photographs and lit videos, right? 
The best part is Lume Cube 2.0 is easily portable, waterproof, and can be used with action cameras. Lume Cube also supports a bunch of different accessories to modify light using filters and diffusers. And with the right apps and settings, you can also take breathtaking night sky photos from your iPhone
4.Joby GorillaPod for iPhone
Smartphone photography and filmmaking is all about portability. There are various iPhone accessories that are as compact as your iPhone and Joby GorillaPod is one of them. They are an excellent substitute for the regular sized tripods.
Joby GorillaPod stands are famous for its versatile legs that can be moved in any direction. This iPhone accessory is designed especially for mobile photography and vlogging. You can easily wrap GorillaPod around trees and poles to shoot from unique points. The stand can also be bent and used as a selfie stick.
 GripTight PRO 2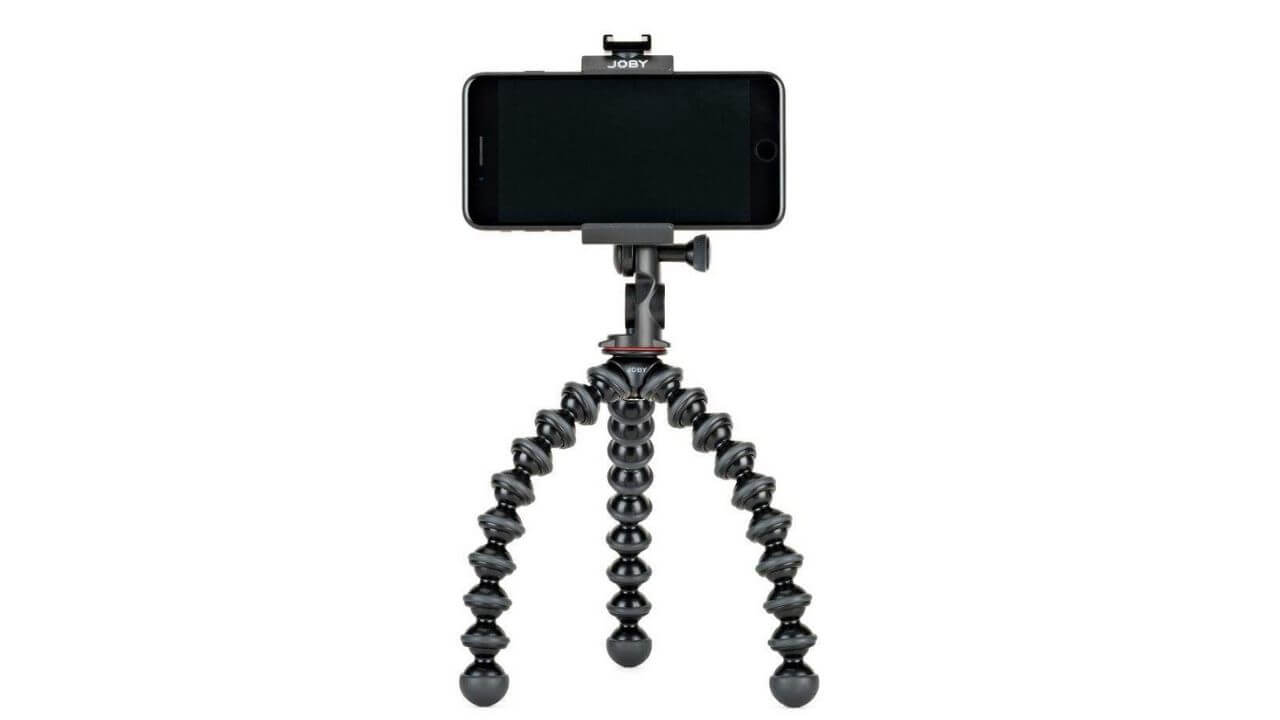 The GripTight PRO 2 is a professional grade GorillaPod for shooters who want to expand their smartphone rig with more accessories. The GripTight Pro mount securely holds your iPhone in portrait or landscape, which makes it an ideal accessory for live streaming, vertical storytelling, and vlogging.
GripTight PRO 2 comes with a removable Cold Shoe Pro mount, which is capable of holding additional accessories like a microphone and a light. Moreover, you can remove the Cold Shoe PRO to add a GorillaPod arm or any other 1/ 4 – 20 mounting accessories.
GripTight One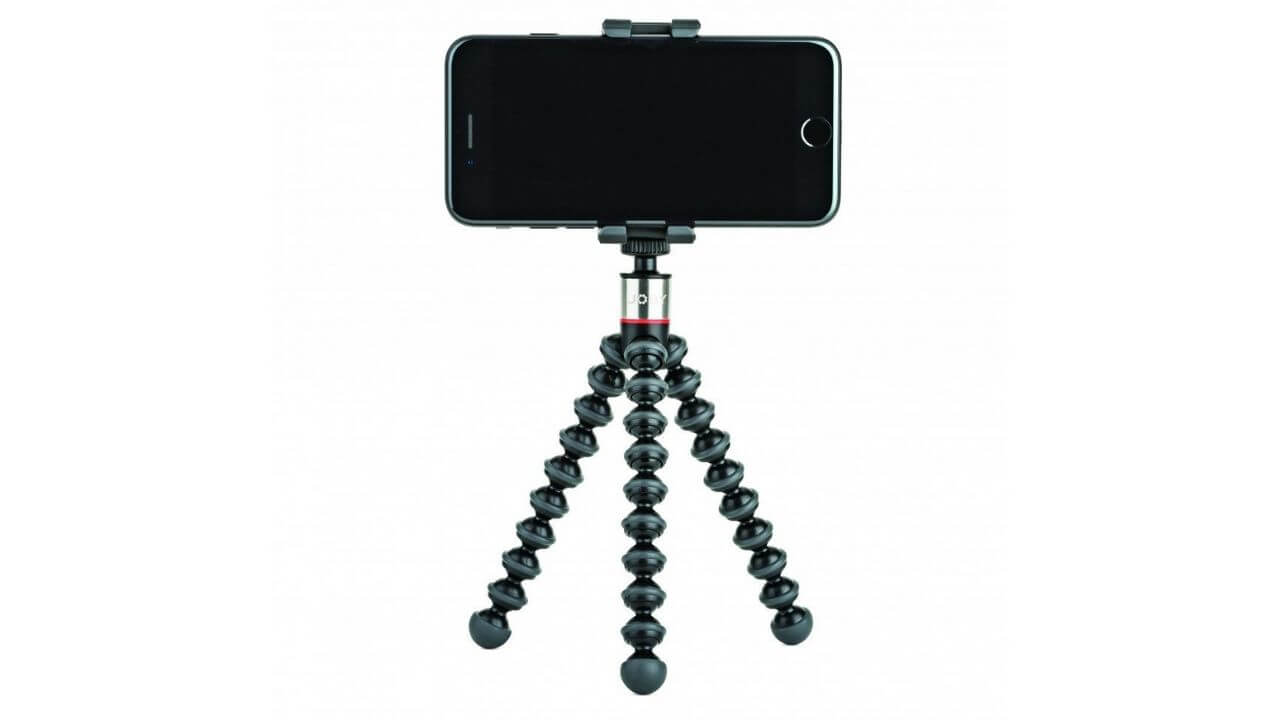 Joby GorillaPod GripTight One is a more portable version of the GripTight Pro series. It comes with a simple phone adapter that attaches your iPhone to the GorillaPod stand with a standard 1/ 4-inch screw. Just pull back the mount, slide your iPhone, and you are good to go.
It is compatible with all the iPhones and is super compact and lightweight, which makes it one of the best iPhone camera accessories for traveling. You can even fold it and put it inside your pocket. 
5. Rode VideoMic Me-L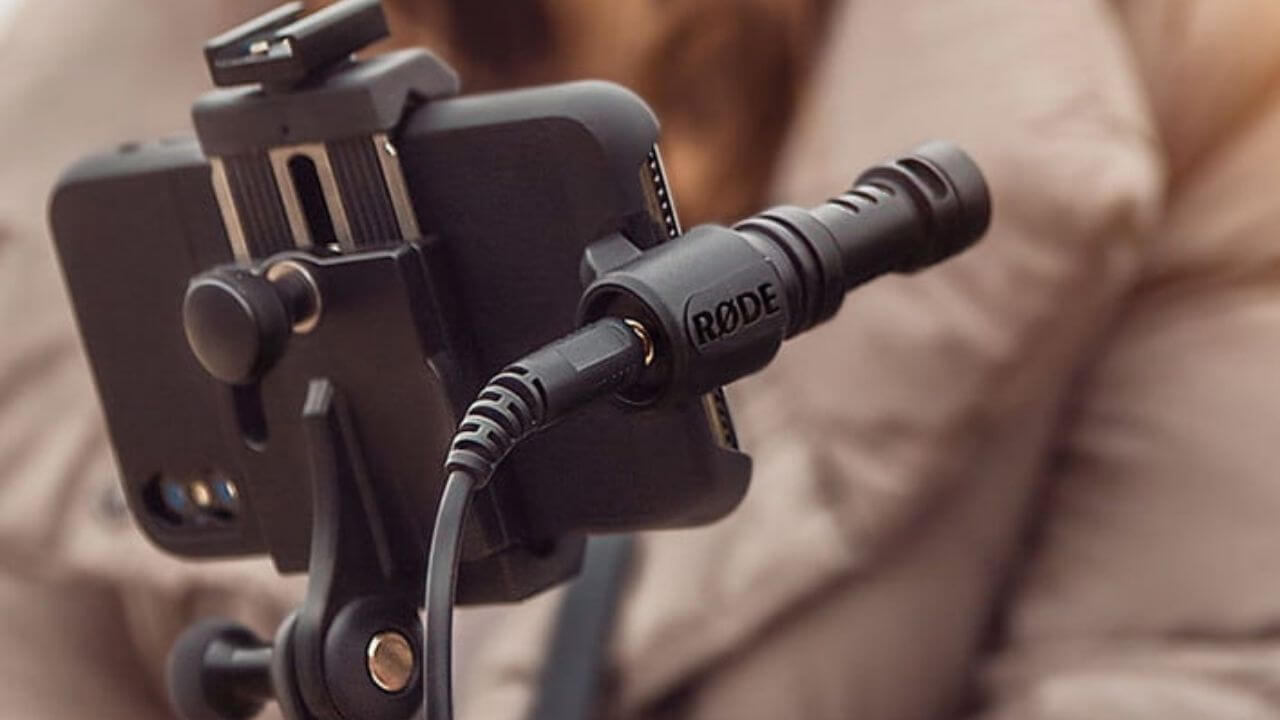 Although the iPhone is capable of recording good videos, audio quality remains a challenge even today. The Rode VideoMic Me-L is one of the best iPhone camera accessories that solve the audio issues with a directional microphone that plugs directly to your iPhone via Lightning Connector. Also, you get a 3.55mm headphone jack that provides a headphone output for audio monitoring and playback.
It significantly improves the audio quality by filtering out off-axis sounds and lets you focus entirely on the subject.  The Rode VideoMic Me-L comes with a mic clip to ensure the mic security and a furry windshield apt for shooting in adverse windy conditions.
The best part is that you need not worry about an additional battery, as the microphone is powered by your iPhone. Rode VideoMic Me-L works really well for vloggers, as the mic helps to cut through the background noise of public spaces.
Rode VideoMic Me-L is compatible with all iOS devices with a Lightning port and running iOS 11 or above.
6. Olloclip Lens Kit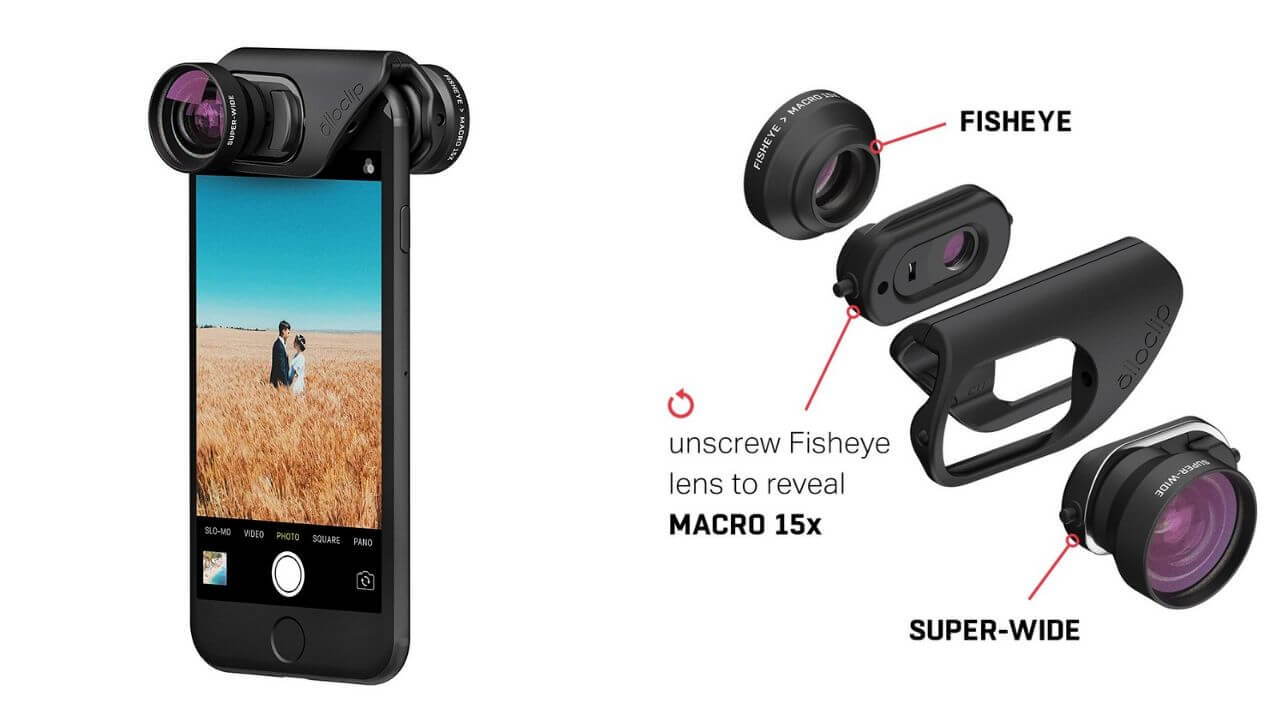 If you tend to lose your add-on iPhone lenses all the time, grab the 4-in-1 lens contraption instead. Olloclip Lens Kit is one of the top iPhone camera accessories that help you make the most of your iPhone's camera, without putting a hole in your pocket.  
Olloclip Lens Kit offers a wide-angle, a fisheye, a 10x macro, and a 15x macro lens, all in one body. Moreover, this lens kit features glass options instead of plastic variations, which keeps the pictures sharp.
These lenses attach instantly over your iPhone's front and rear camera for perfect optical alignment. You need not buy any additional things like a bulky case or glue on the bracket mount.
Olloclip Lens Kit and universal clip can fit on a number of iPhones. Therefore, you need not buy a new case or mount even if you upgrade your phone.  
7. Mobile Gimbals 
Do you love filming videos on your iPhone, but end up ruining it with shaky footage? If yes, then you need a mobile gimbal. 
A mobile gimbal is a handheld mechanical stabilizer that can help you shoot smooth, cinematic videos without the need for an expensive dolly and a large tripod. Mobile gimbals use brushless motors that keep your iPhone steady while you're shooting videos. 
Mobile Gimbals are one of the best iPhone camera accessories for shooting dynamic time-lapse videos. 
DJI Osmo Mobile 2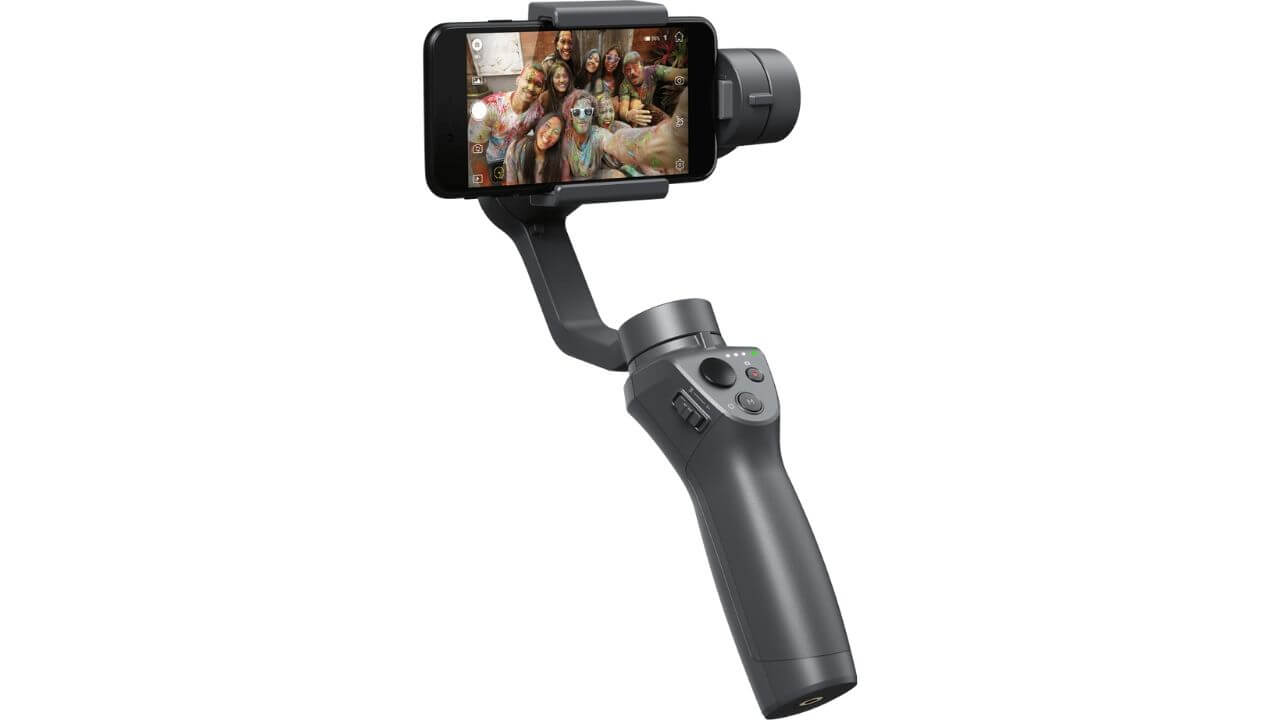 If you're a storyteller or someone who loves shooting videos, then it's worth investing in the DJI Osmo Mobile 2. 
It lets you create amazing cinematic creations that even Hollywood filmmakers have used  DJI Osmo's prime job is to keep your phone stable while you're shooting videos. It doesn't matter if you're recording videos while walking or running, you'll get the smoothest footage in any situation. The Osmo Mobile 2 features a high-quality joystick and a bunch of buttons making it easier to use.
It comes with advanced auto-tracking and brilliant timelapse, motion lapse and hyper-lapse features. The DJI OSMO 2 uses its own camera app to connect and shoot with the iPhone.  The 15-hours battery can also charge your iPhone on the go so you don't have to worry about running out of juice again.
Zhiyun Tech Smooth Q2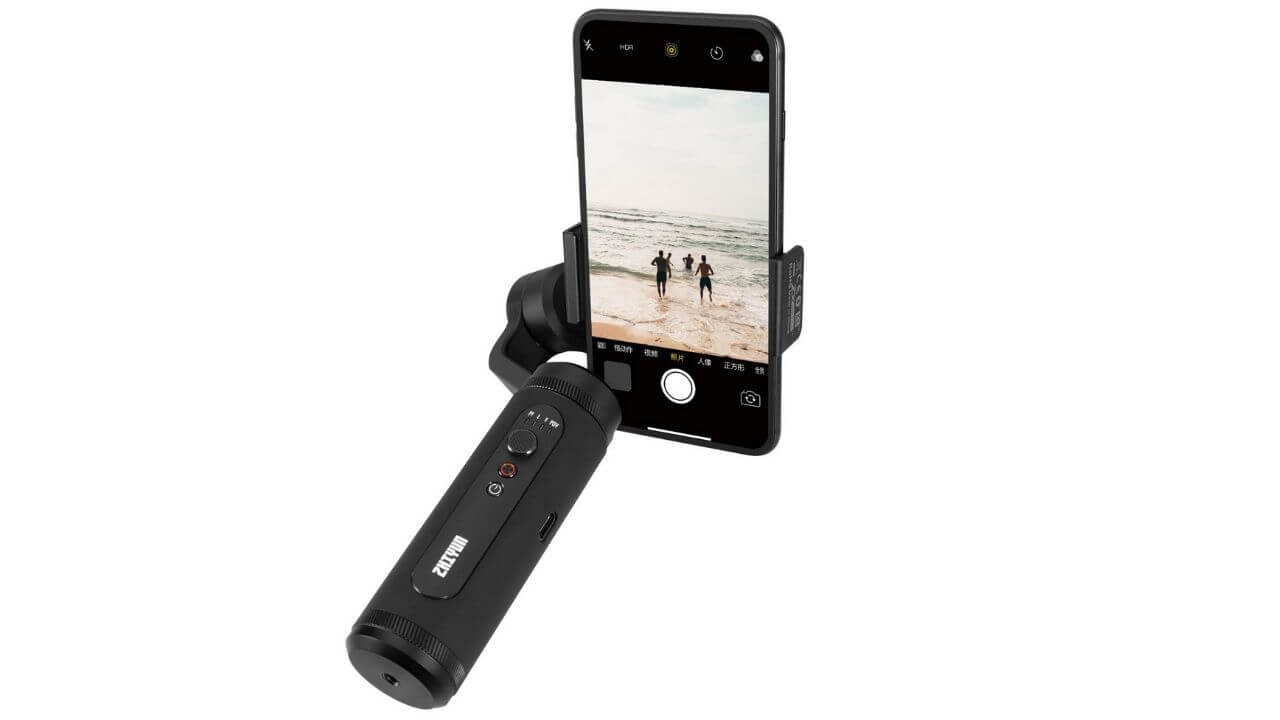 The Smooth Q2 is a pocket-sized Smartphone Gimbal Stabilizer that automatically balances your phone and shoots smooth footage. The Zhiyun Tech Smooth Q2 features object tracking, time-lapse, and motion lapse modes. Also, for selfie-takers and vloggers, it switches quickly to vertical mode.
Zhiyun Tech Smooth Q2 is powered by a long-lasting battery, which lasts up to 17 hours. Moreover, The Smooth Q2 has a micro-USB port that allows it to work as a power bank. Unlike the DJI Osmo 2, the Smooth Q has support for the native camera app on iPhone. So, by using only a Bluetooth connection with the Smooth Q2, you can shoot videos as well as take pictures right from the stock camera app on your iPhone, allowing you to never miss the perfect moment. 
8. Hitcase Pro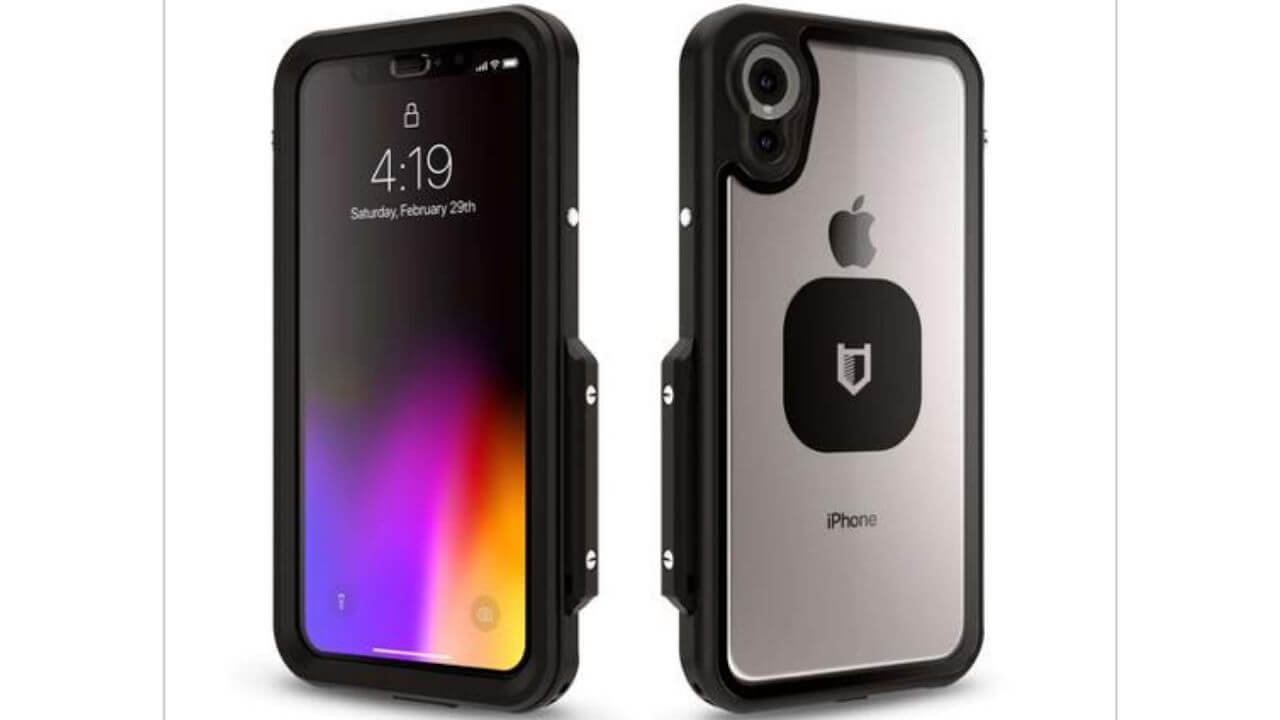 If you love watersports and looking for an iPhone camera accessory that will protect your phone while enhancing the camera capabilities, then you the Hitcase Pro is the perfect iPhone camera accessory for you. It's an impressive alternative for adventurers who don't want to shell out the cash for a GoPro.
The Hitcase Pro is one of the toughest iPhone cases. It is waterproof, shockproof, and can withstand even severe activities. You get add-on lenses that extend your iPhone's camera capabilities. It can turn your iPhone into one of the most rugged action cameras in the market. Hitcase Pro is a perfect pick for anyone who enjoys shooting action videos. 
Hitcase Pro uses the same mounting system as the GoPro, which means it shouldn't be too hard to find additional accessories and mounting plates for any extreme activity that you plan. The Hitcase Pro is available for most of the iPhone models ranging from iPhone 6 and iPhone 7 to the latest iPhone 11 Pro Max.
9. Insta 360 Nano S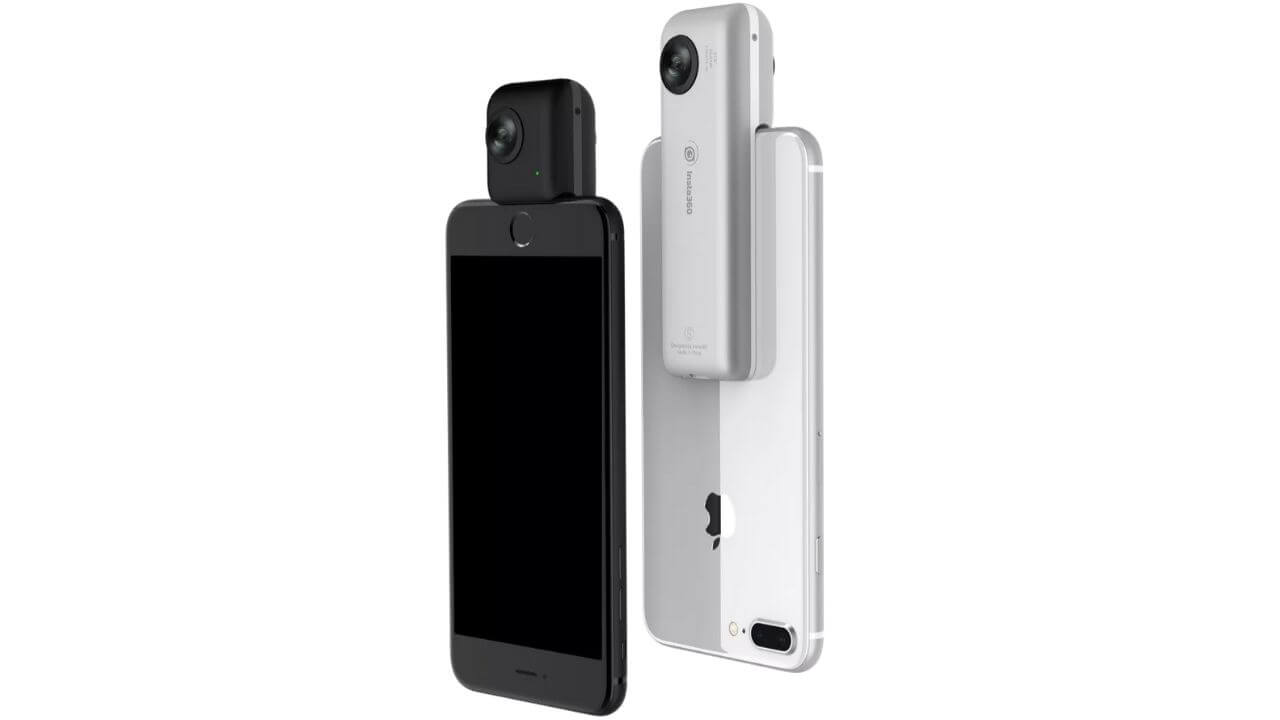 This is one of the best iPhone camera accessories for social media lovers.
Insta 360 Nano S lets you turn your iPhone into a 360-degrees camera. It's a small module that plugs directly into your iPhone via the lightning port, offering 4K video recording and 20MP stills. The Insta 360 Nano S syncs with the iPhone's gyroscope and can also be used to shoot videos on its own. You can reframe the best parts of your 360-degree video in a standard rectangular frame after shooting.
Users can also place 360-degree video calls to anyone, even if the other person does not have a Nano S. You just need to generate a link in the Nano S app and send it to the other person. After opening the link, they will be able to see a 360-degree view of your environment.
The Multiview feature of Nano S allows users to record a flat 2D video with two or three viewing angles, at the same time through a live broadcast or chat. This feature is particularly useful for live streams, video chats, and editing your 360-degree content. 
10. Adobe Lightroom App for iPhone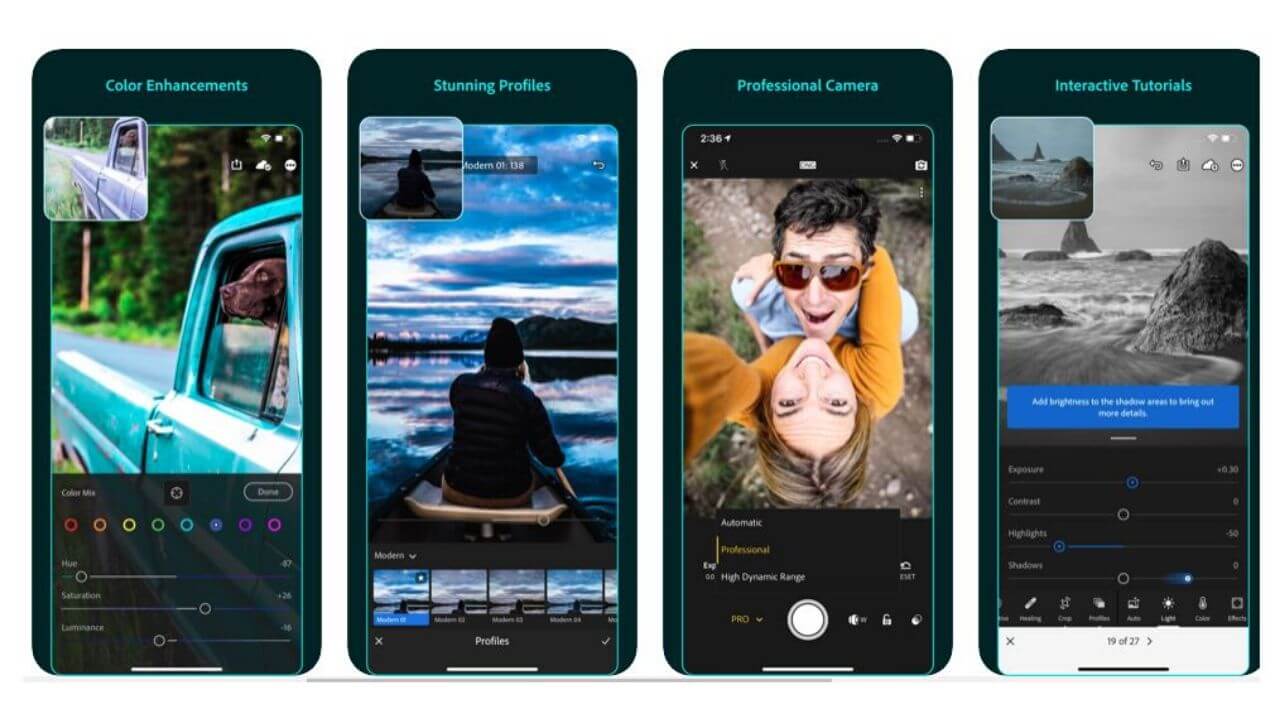 This one's not a physical accessory but we can't skip this one. If you're looking for a professional photo editor that lets you transform your ordinary images into astonishing photographs, Adobe Lightroom App is the answer. It's a powerful solution for capturing, editing and sharing professional-quality photos.
The free version of the Adobe Lightroom App offers you several editing features like exposure and white balance. But, if you want complete control over editing and advanced features, you must go for the paid version.
The paid version of Adobe Lightroom App offers the following:
The ability to shoot and edit RAW files, which is something that iPhone's native camera app doesn't allow

You'll get access to the Selective editing tool in Adobe Photoshop Lightroom for mobile. 

The Paid version offers Cloud sync across devices including your computer.

You'll also get access to Adobe Photoshop.

A customized website to showcase your images powered by Adobe Portfolio.

You can access your Lightroom photos in other Adobe mobile apps, including Adobe Spark Page, Adobe Spark Video, Photoshop Mix, and many more.
With all these amazing features, Adobe Lightroom App is one of the best iPhone camera accessories that you can own right now. 
Conclusion 
With these awesome iPhone camera accessories, you need not buy expensive cameras anymore, your iPhone is capable of capturing professional images and videos. It doesn't matter if you own the latest iPhone or a previous generation, choosing the right camera accessory is paramount to getting better shots.
We hope our list of the best iPhone camera accessories will help you choose the right accessories for your iPhones. Also, do share this blog with your friends and help them shoot better.