After a wait of almost five months since the official tease, Google has finally launched its next-generation smartphone – Pixel 7 and Pixel 7 Pro, at Made by Google launch event on 6th October 2022. To remind you we already saw a glimpse of the Pixel 7 series as well as the Pixel Watch at the Google I/O 2022 held in May 2022. We have earlier witnessed the official announcement of Google's affordable flagship phone – Pixel 6A, with new Android OS – Android 13, as well as the Pixel Buds Pro. If you missed announcements made during Made by Google launch event, don't worry. We have covered every detail below, have a look. 
Pixel 7: Specs, Pricing, and Availability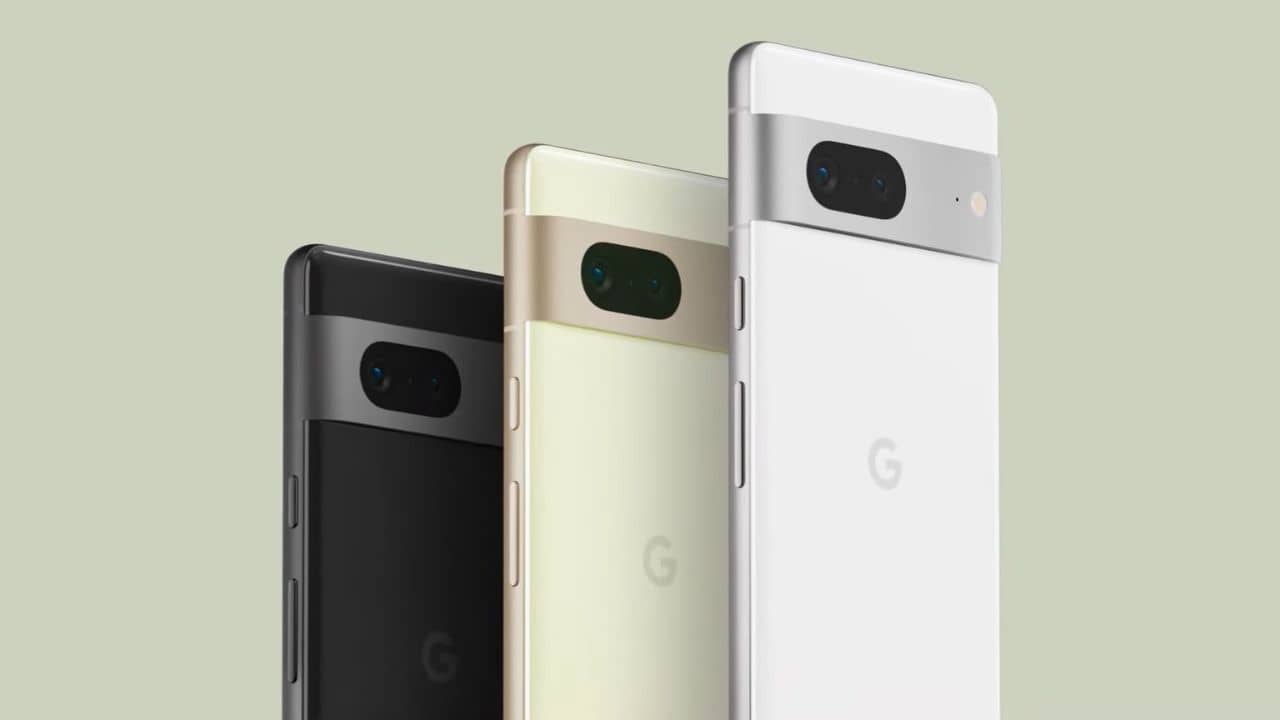 The Pixel 7 was in the news months before Google's official tease at I/O 2022. It features a 6.3-inch FHD+ display with a 90Hz refresh rate. Google hasn't pushed for 120Hz on the non-Pro model because it is the base model and relatively cheaper. For improved performance, Google has incorporated the latest in-house chipset Tensor G2, and runs on Android 13, out of the box. Google also offers 5 years of security updates
just like Samsung on both phones under the Pixel 7 lineup. There's a single variant available for this smartphone, i.e. 8GB RAM + 128GB storage. Not only does Pixel 7 come with a refined design and next-gen processor, but also offers good camera hardware. The Pixel 7 houses two cameras on the rear side, a primary 50-megapixel camera and a 12-megapixel secondary camera with an ultra-wide-angle lens. For selfies and video calls, you get a 10.8MP front-facing camera. It packs a 4355 mAh Li-ion battery and comes with fast charging at a maximum speed of up to 30W, and fast wireless at a top speed of up to 20W. Let's not forget that Pixel 7 also comes with reverse wireless charging. Moreover, this affordable Pixel 7 series phone comes with 5G and Wi-Fi 6e compatibility. 
We had already seen the design of Pixel 7, but, there were no signs of pricing and preorder dates, earlier. The Pixel 7 5G is priced at $599, just like the Pixel 6, and is up for preorders as of publishing this. Whereas, it'll be available on sale on Thursday, October 13th. Now that preorder dates and pricing has been unfolded, it'd be interesting to see initial reviews of this smartphone in the coming days. We hope it is not surrounded by issues that we saw on the Pixel 6 and 6 Pro, last year. 
Also read: Best Accessories for Google Pixel 6 in 2022
Pixel 7 Pro: Specs, Pricing, and Availability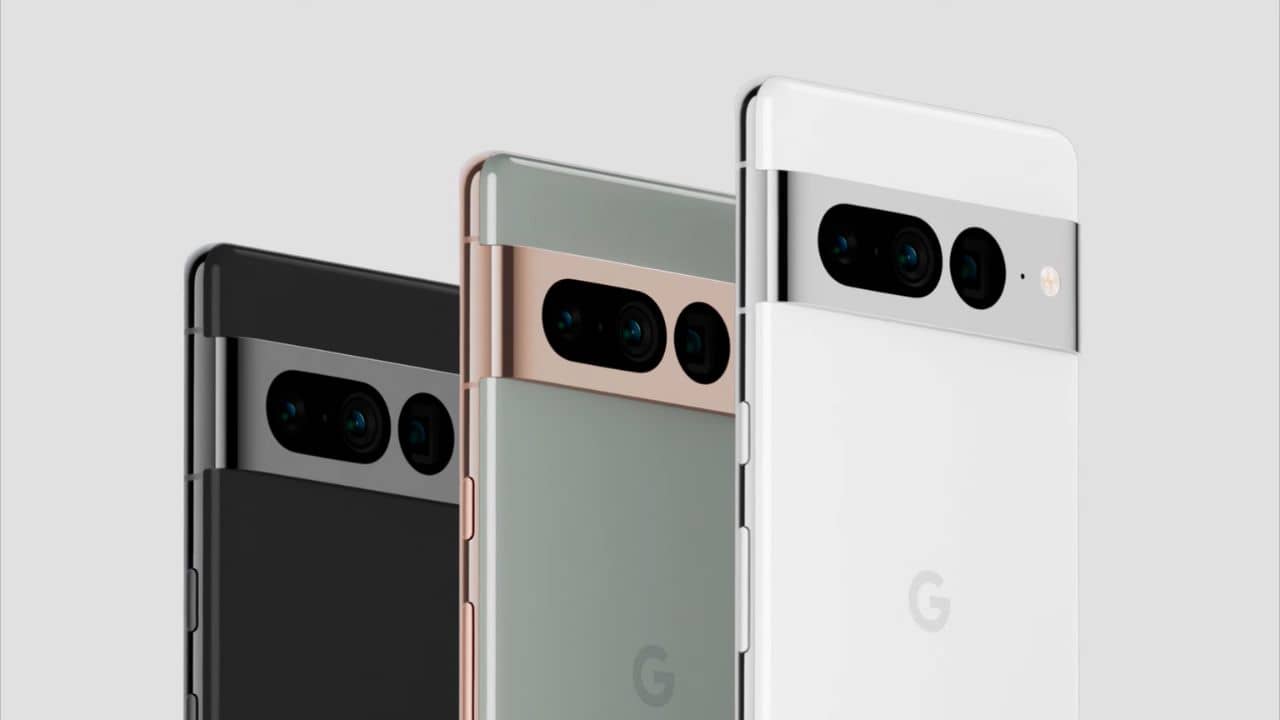 Google also dropped the Pro model, Pixel 7 Pro, at the event. This flagship 5G smartphone comes with a 6.7-inch LTPO display that offers QHD+ resolution and a 120Hz screen refresh rate, list like last year's Pixel 6 Pro. It also packs the new Tensor G2 processor for solid performance, whereas it runs on Android 13. There's a single variant of 12GB RAM and 256GB of storage available for the Pro model. 
The camera specs are much better as compared to the Pixel 7. There are three rear cameras – a 50MP primary camera, a 12MP secondary camera sensor, and a 48-megapixel telephoto lens. The telephoto lens comes with support for 30x Super Resolution Zoom and 5x optical zoom feature. It also packs the same 10.8MP front camera that captures super-accurate skin tones selfies. As far as the battery is concerned, the Pro model packs a 5000mAh Li-ion battery. It comes with fast charging at a maximum speed of up to 30W, and fast wireless at a top speed of up to 23W. The Pro model also comes with reverse wireless charging. That's not all, it's also compatible with Wi-Fi 6e and 5G. 
As far as price is concerned, the new Pixel 7 Pro starts at $899, to remind you it is the same price at which the
Pixel 6 Pro was introduced last year. It is available for preorders as we write and will go on sale on October 13th. 
Also read: The Best Google Pixel 6 Pro Accessories You Can Buy in 2022
Google debuts in the smartwatch industry with Pixel Watch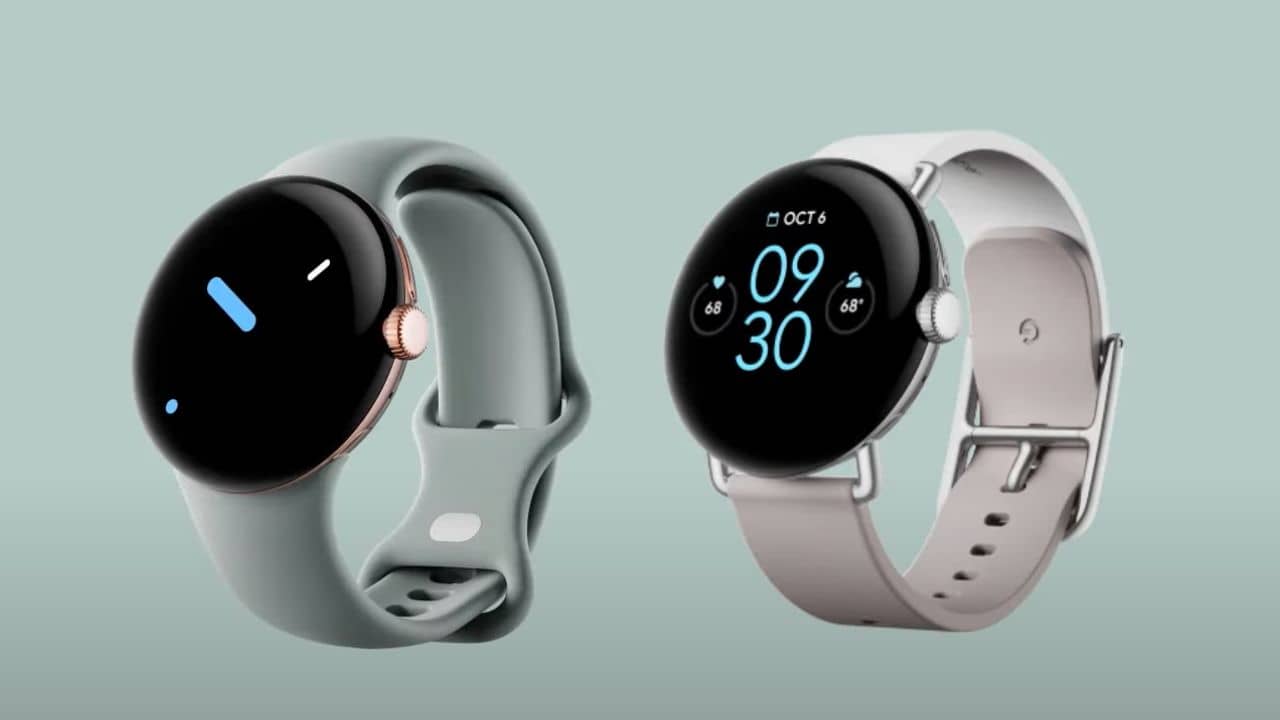 We were aware of the design of the Pixel Watch months before the official announcement and covered it briefly a few months back. However, we weren't aware of the pricing details and features packed inside this affordable smartwatch. Now that the tech giant has unveiled every minute detail about the Pixel Watch, let's jump into its specs and features. 
Pixel Watch Specifications: Display, Processor, and Software
Google debuts in the smartwatch industry with the Pixel Watch which comes in a single case size of 41mm. It features a circular display of 1.2" that is covered by a glass dome made of Gorilla Glass 5. The search engine giant claims that this smartwatch achieves a peak brightness of 1,000 nits. It also supports an always-on display. No surprises, it supports Bluetooth 5.0, NFC for Google Wallet contactless payments, and Wi-Fi. As far as connectivity is concerned, Google's 2022 smartwatch works well with GPS, BeiDou, Galileo, and GLONASS satellites. 
Google has incorporated Samsung's Exynos 9110 chip, with the Cortex M33 co-processor. Whereas, it runs Wear OS 3.5 and boasts the inclusion of 32GB of eMMC flash storage and 2GB of SDRAM. The Pixel Watch also comes with deep Fitbit integration and can track your heart rate once every second. Time will tell if it is faster than other smartwatches running on Wear OS. Even though the specs didn't seem to be pretty amazing, we hope the performance and Google's software magic are good enough to compensate for it. 
As far as price is concerned, the Pixel Watch starts at $349.99 for the Bluetooth and GPS-enabled version, while an LTE-enabled version costs $399. There're various strap colors and designs you can get to give the smartwatch a personalized touch. 
Don't miss: From Pixel 7 to MacBooks – Here's Everything Launching This Techtober
Google unfolded more details about the upcoming Pixel Tablet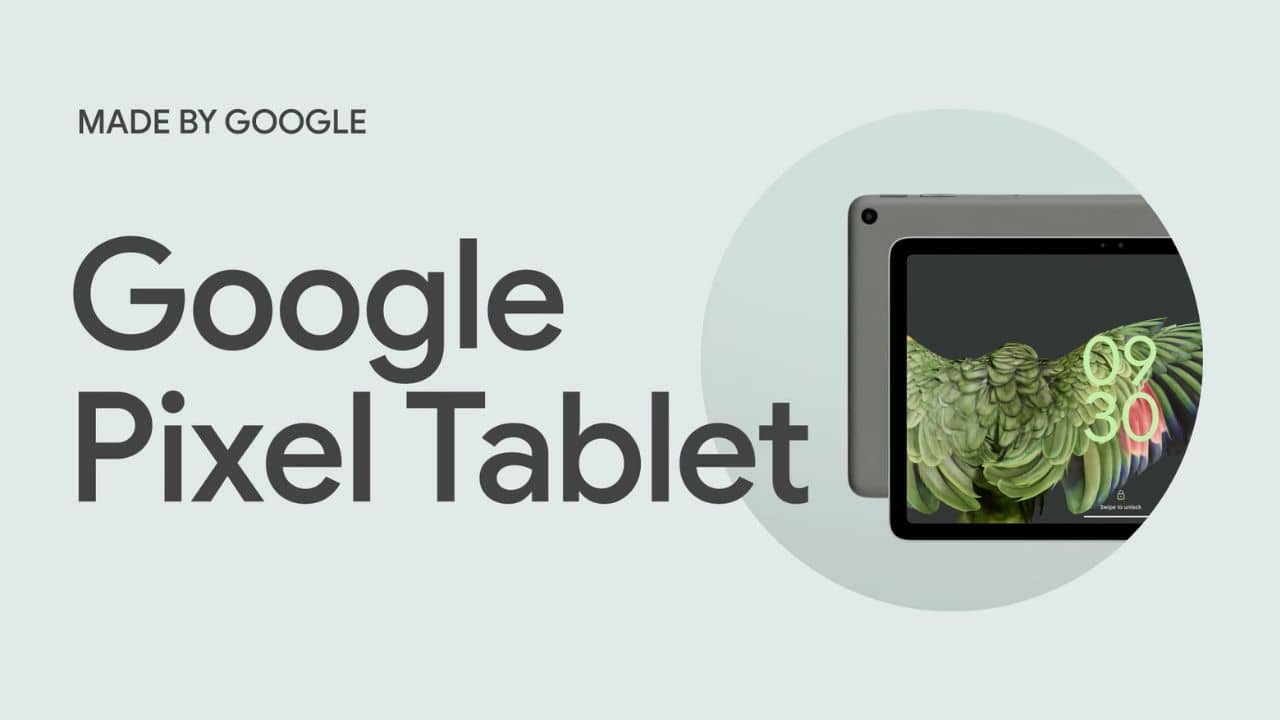 Pixel Tablet is not officially launched but we got some more details at the Made by Google launch event. To remind you, Google has earlier teased the existence of the Pixel Tablet at I/O 2022, held back in May. And now, we know that it'll come in two colors – off-white and olive green. You can also buy a charging speaker dock that'll replicate the experience into a next-gen Google Nest Hub. This tablet features pogo pins on its rear to magnetically attach it to the dock. As far as performance is concerned, the upcoming Pixel tablet will feature the latest in-house Tensor G2 chipset, yes, it is the same processor incorporated in the Pixel 7 series. The company calls it a perfect companion for video calling, photo editing, or triggering Google Assistant to play your favorite music. The company has confirmed that this Pixel tablet is coming in 2023. 
Also read: Top 7 Alternatives to choose over Pixel 6A
Banner Image Source: Google