The OnePlus 8 Pro is OnePlus' most expensive, most feature rich phone to date. It marks the transition from the good old Flagship Killer OnePlus to the new Flagship Selling OnePlus. I was very excited for this phone as soon as it was launched and that was mostly because of how much I loved its predecessor, the OnePlus 7 Pro. But hold up, hold up, hold up here. This is not going to be a regular review because this device is facing a widespread issue where most of the buyers including myself are receiving defected displays. We will talk more about that towards the end but for now, let's talk about the other aspects of the phone. The parts that OnePlus didn't mess up, the parts that got overshadowed thanks to the large hue and cry around the display!
Build Quality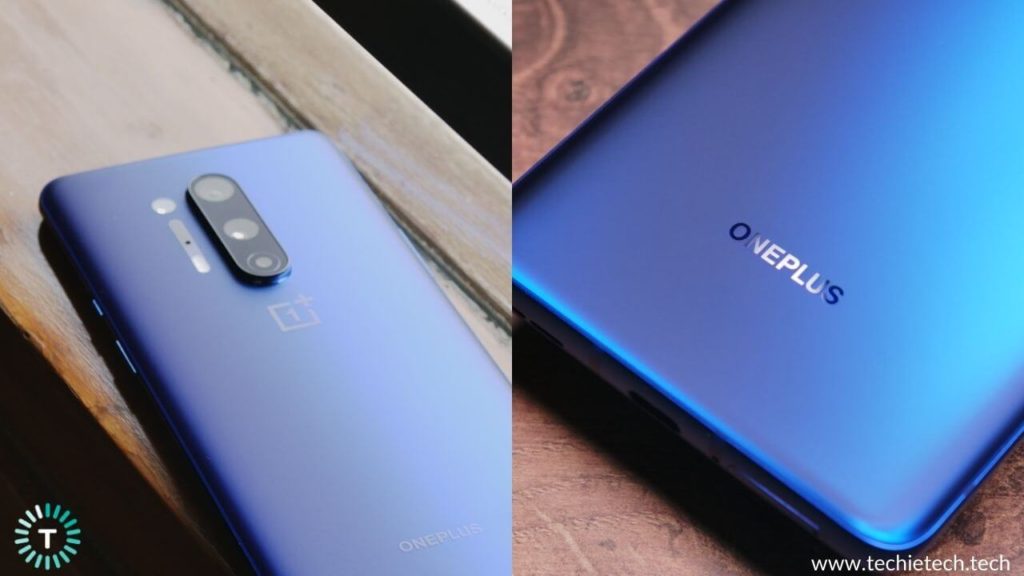 When I first picked up this Ultramarine Blue OnePlus 8 Pro, I had 2 immediate first impressions. First, the satin finish on this colour feels amazingly premium in-hand. It's a huge step up from a glossy glass finish not only in terms of looks but also in terms of in hand feel. My second first impression was that the curves on the display are way too steep now. It is a bit hard to explain but you will truly experience it when you go hands on with this phone. It is not a gradual curve like the OnePlus 7 Pro but a more steep and immediate curve. The buttons are all very clicky and it's just great to have a mute slider on board. Even the IP68 dust and water resistance is really nice to have. Overall, I absolutely love the build quality on this phone. It feels as premium as any other flagship phone, looks as premium as any other flagship phone and it is a far cry from the mid range devices that OnePlus used to make previously.
Now this would usually be the point where we talked about the display but since that's where all the controversy is, we'll move it to the end.
Performance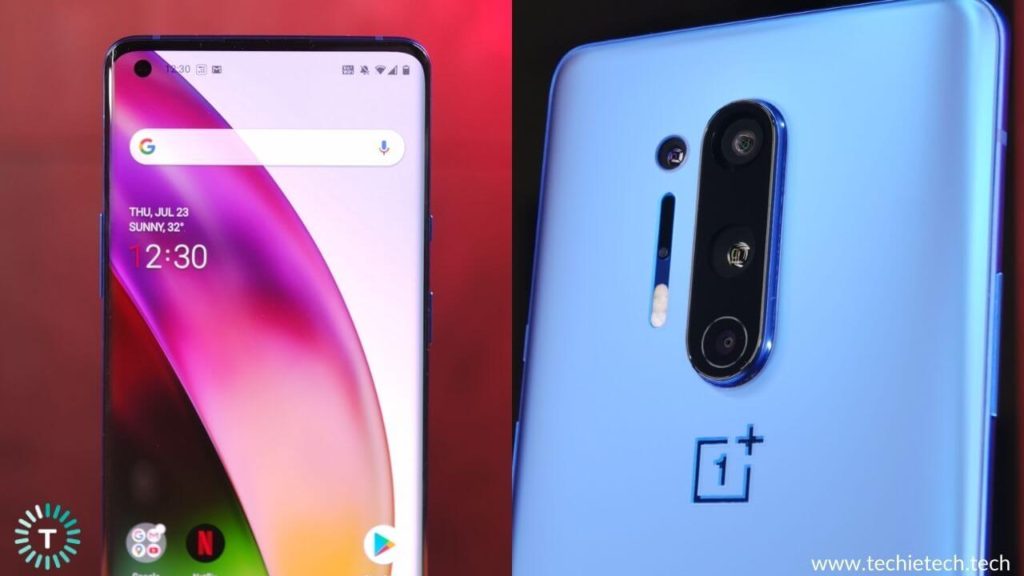 Let's talk about the performance. I said it in my OnePlus 8 review, and I'll say it again. 4 Words. Oxygen OS, Snapdragon 865. This thing flies through whatever you put at it. I am not even kidding. I tried really hard to notice some frame drop or lag or app crash but it just doesn't happen. This thing is the epitome of a performance beast with it's flagship processor, fast internal storage and a massive 12 GB of RAM. For all you PUBG lovers, this is the best PUBG experience I have ever had on an Android phone.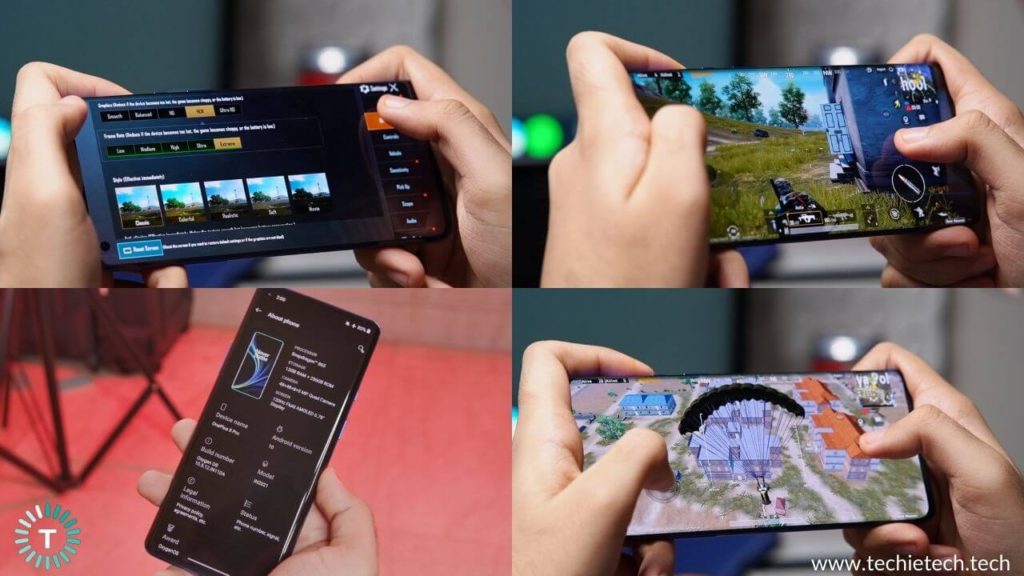 Even other intense games like Fortnite and CoD and Asphalt run great. There was some lag with Candy Crush but that is a very demanding game so I won't hold it against OnePlus 😛
Moving on to what is definitely the biggest improvement from other OnePlus phones, let's talk cameras.
Camera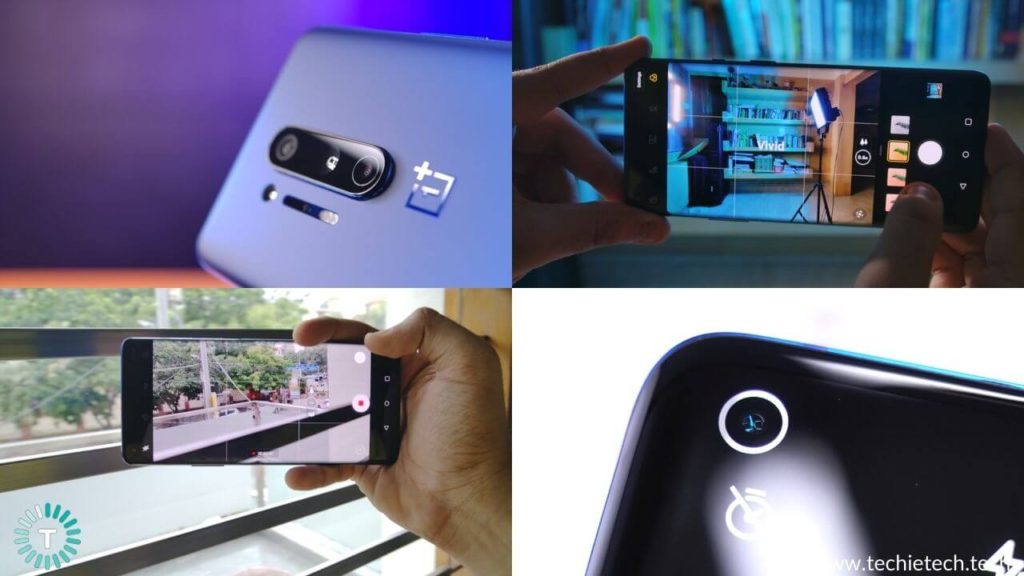 The 8 Pro sports a brand-new sensor for the primary camera with a larger pixel size. Other upgrades include an improved ultra-wide & an extra 5MP color filter camera.
Photos
The primary camera takes excellent pictures in all situations. It's basically the perfect camera for shooting all sorts of pictures. Whether it's a landscape, indoors or low light shot, the 8 Pro won't disappoint at all.
The main areas of improvement include AF speed, color rendering & HDR processing. The color accuracy is best experienced outdoors and I was honestly blown away by the results.
The telephoto lens has improved in terms of sharpness and stabilization but has minor noise processing bugs.
Another major improvement can be seen in the ultra-wide-angle camera which has less chromatic aberration and captures wider shots than the last year's flagship.
The built-in filters are perfect & make up for any sot of basic post processing.
The Macro mode takes sharper pictures than previous generations.
Portrait mode has improved from last year in terms of sharpness & color rendering.
The controversial Photochrome filter takes incredible stills, especially outdoors. (I actually ended up setting one of sample shots as my laptop's wallpapers). I'd have loved to see that in the video mode though.
The selfies have improved from last year, thanks to better HDR processing & color rendering. One weird finding is the reduced FOV (field of view) when compared to the 7 Pro. The 8 Pro's front camera has a narrower field of view. But takes better pictures than the 7 Pro.
Low light performance is incredible, thanks to the updated noise processing & larger pixel size. Both the primary lens & ultra-wide-angle lens take amazing stills in low light.
Full resolution image samples: https://flic.kr/s/aHsmQ6C2nA
Videos
The primary lens shoots excellent videos especially in 4K outdoors with well exposed & accurate colors. The ultra-wide angle also delivers a similar video performance.
The telephoto lens is sharp but has some AF and switching issues. Sometimes, it skips frames or loses focus while shooting. It's probably a bug and will get a fix sooner or later.
The indoor performance has also improved in terms of sharpness and colors, compared to previous generations.
There's a dedicated HDR video mode which gives you a bit more dynamic range but is limited to the primary lens only.
The Super Stable mode has upgraded from last year and the footage looks amazing without any jitters & rolling shutter.
Some worth mentioning feature include the subtle photo filters that are also present in the video mode except for the Photochrome filter. Videos shot in the CINE mode looks wonderful on both the phone & larger displays.
The low light video has some minor improvements, but the AF is a bit slow.
Is it a good smartphone camera? Yes. Is it a flagship smartphone camera? Yes!
Apart from the minor inconveniences of telephoto and ultra-wide-angle lenses, I can certainly say the camera performance of the OP 8 Pro is incredible and can easily compete with other flagships.
Fingerprint Sensor & Stereo Speakers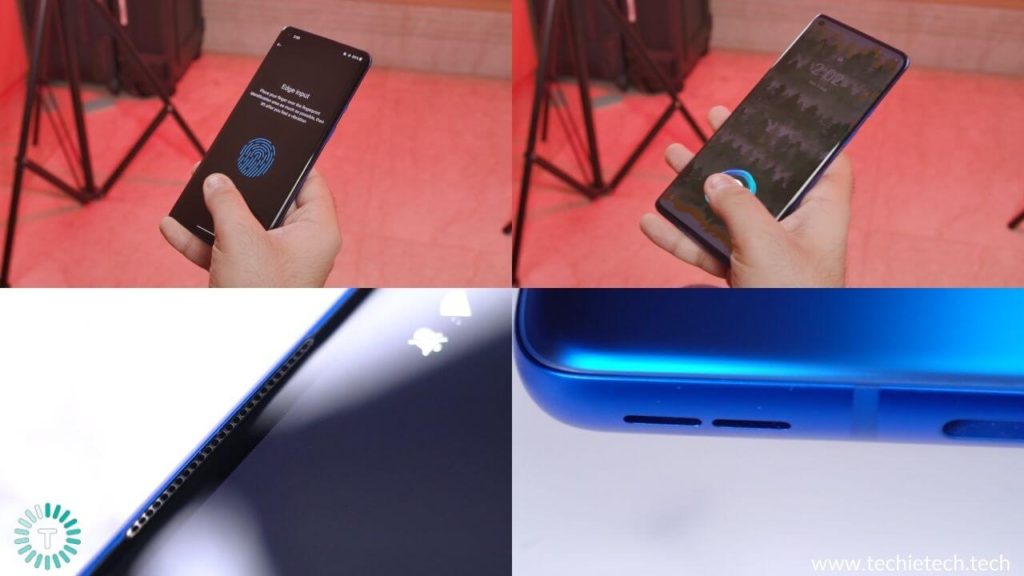 The fingerprint sensor on the OnePlus 8 Pro is great. Very reliable, very fast, very accurate. The stereo speakers are excellent with clear sound that can get loud enough. Even the calling experience on this phone is excellent. It can hold on to a signal really well and in my test calls, the person I was talking to confirmed that my voice came through clear and I could hear great with the earpiece too. So, a big thumbs up for the excellent calling experience because this is something that was missing on previous OnePlus phones. Wireless charging is another thing that was missing on previous OnePlus phone but is included here. And OnePlus went all in with fast Warp Wireless Charging and reverse wireless charging as well.
Do keep in mind that you will have to buy a separate OnePlus wireless charger to get the fast charging option.
Battery Life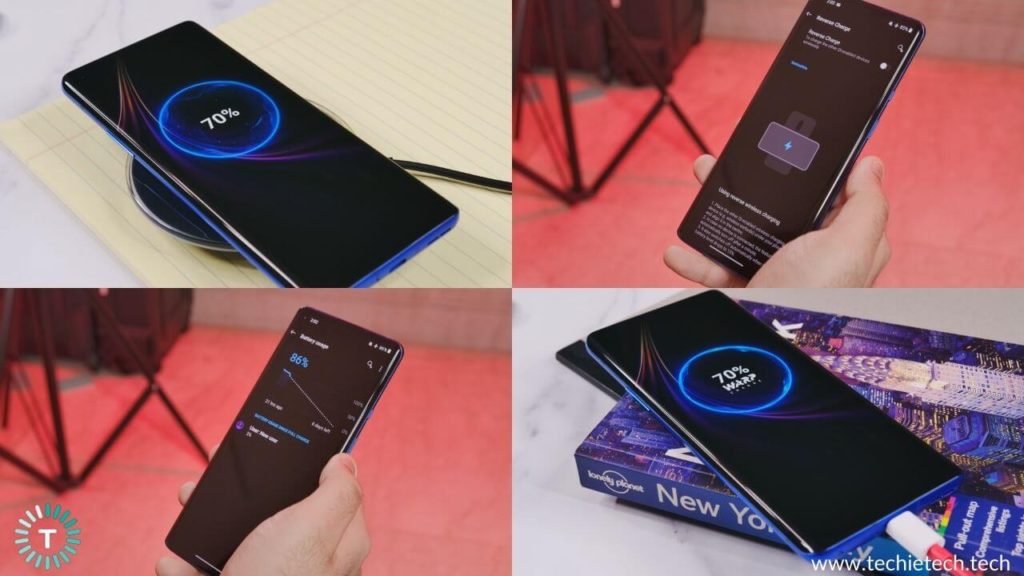 Talking about battery life, it is amazing. I was actually shocked at how good it was. This is most definitely the best battery life I have seen in a 120 Hz phone. In my mid to heavy usage full of social media, texting, video watching and even gaming, I could easily go without charging for 1 and a half to 2 days. If I switch to 60 Hz and use the phone conservatively, I am confident that I will go on for 3 days without charging. It is really that good. Of course, there is the fast Warp Charging as well, which I really miss when I move to other phones.
Display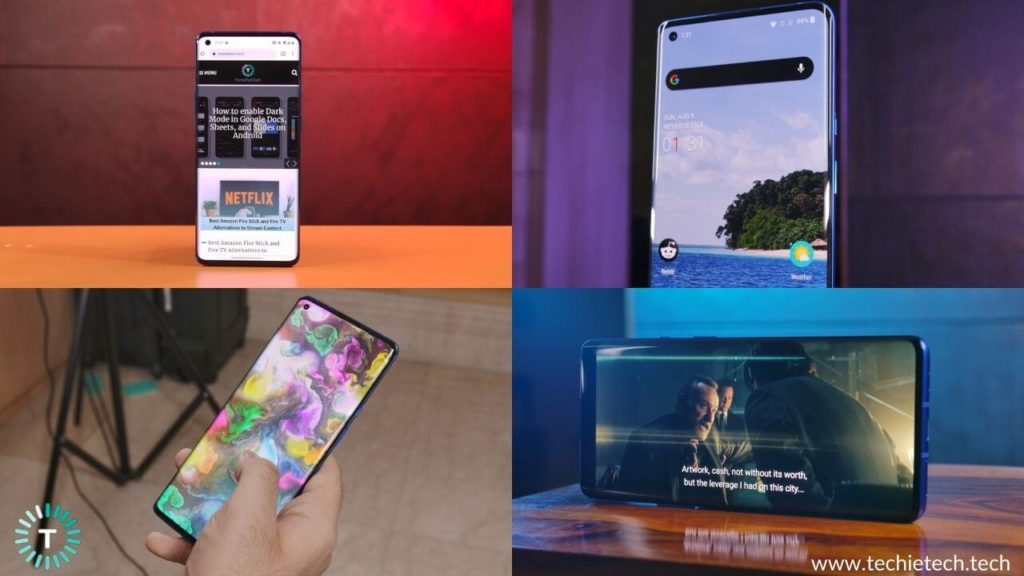 Now, let's talk about the display. I will not talk about the issues in detail here since I already have a video on that but here, I want to talk more about living with them. Firstly, I don't think a fix is coming any time soon. It has been months since the phone went on sale, if OnePlus was going to fix it, they would have at least put out a message that they were working on it. See, overall the display is great. In most scenarios, the OnePlus 8 Pro display issues are not noticeable and it works great with good colours and buttery smooth 120 Hz refresh rate.
Even in the lowest brightness, I personally had to look for the issues to find them except for some black crush which was impossible to miss. Now, technically, it is really easy to ignore these issues. It is still terrible on OnePlus' part to ship defected displays on such a large scale and this is in no way me defending OnePlus but what I want to say here is that while the issues do exist, you can ignore them and continue to enjoy everything else about this phone, especially if you have already bought one. There is no need to regret now.
Conclusion
To conclude, yes, the OnePlus 8 Pro is an amazing value for money flagship which offers almost everything you could ask for in a premium smartphone. For everyone who said in the past that I love the OnePlus phone but I wish it had this feature or that feature, the OnePlus 8 Pro is the perfect answer. Do chime in with your views in the comments section below. I will be replying to everyone!
Check Price on Amazon:
Amazon (US): https://amzn.to/3eHAqeN
Amazon (India): https://amzn.to/32jle3G