Back when the OnePlus 8 series was unveiled, it was the OnePlus 8 Pro that stole all the attention, partly because it was the feature-loaded flagship option and partly because it was the most expensive OnePlus phone to date. But in all that craze and excitement, we overlooked the OnePlus 8. The OnePlus 8 is the cheaper of the 2 OnePlus 8 series flagships and before I conclude my review, I can tell you that it is the one that I prefer using.
Build Quality & In-hand Feel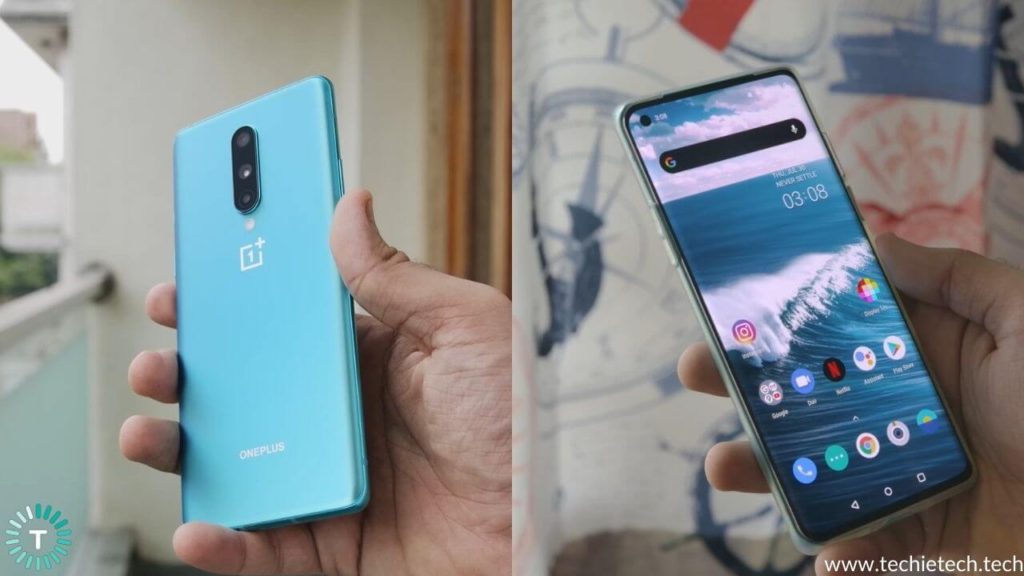 In a world where phones are getting larger and heavier, the OnePlus 8 is a blessing in disguise. It is not a compact or a small phone but its form factor is perfect for someone who wants a big screen but also wants to use their phone one-handed. The quality of construction and build is excellent, as good as the OnePlus 8 Pro. The camera bump protrudes out but only slightly so there is only a tiny bit of wobble when you place it on a flat surface. The buttons and mute switch are clicky and tactile and I love that the aluminium frame has a matte finish on this glacial green finish. Overall, I was pleasantly surprised when I first held the OnePlus 8 and even after weeks of using it, I can say that the form factor of this phone is probably my favourite feature. 
Display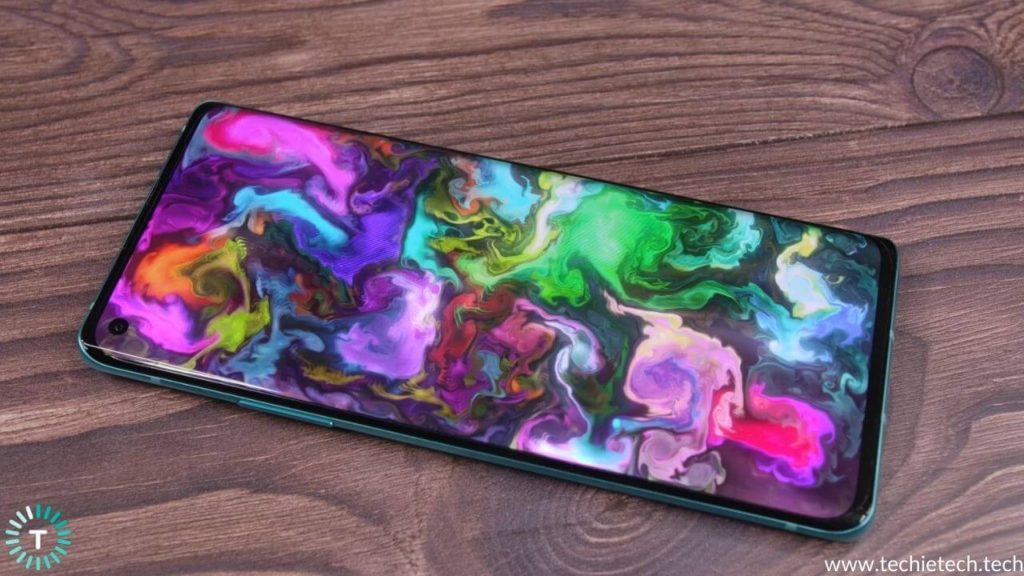 Continuing with the good things narrative, the display on the OnePlus 8 has a 90 Hz refresh rate and a resolution of 1080×2400. I love this display. After the whole situation around the OnePlus 8 Pro's display defects, I was very skeptical about this one too but it is actually perfect. I made a video on both the displays if you want to check them out but long story short, at least on my own OnePlus 8, I did not notice any of the issues present on the OnePlus 8 Pro. The quality is great, and colours look really good. The punch hole at the top left can be distracting while watching videos or gaming but you get used to it very quickly. The only issue I faced with the display is that palm rejection is not the best which leads to a lot of tiny accidental touches, especially when using it to type one-handed. 
Performance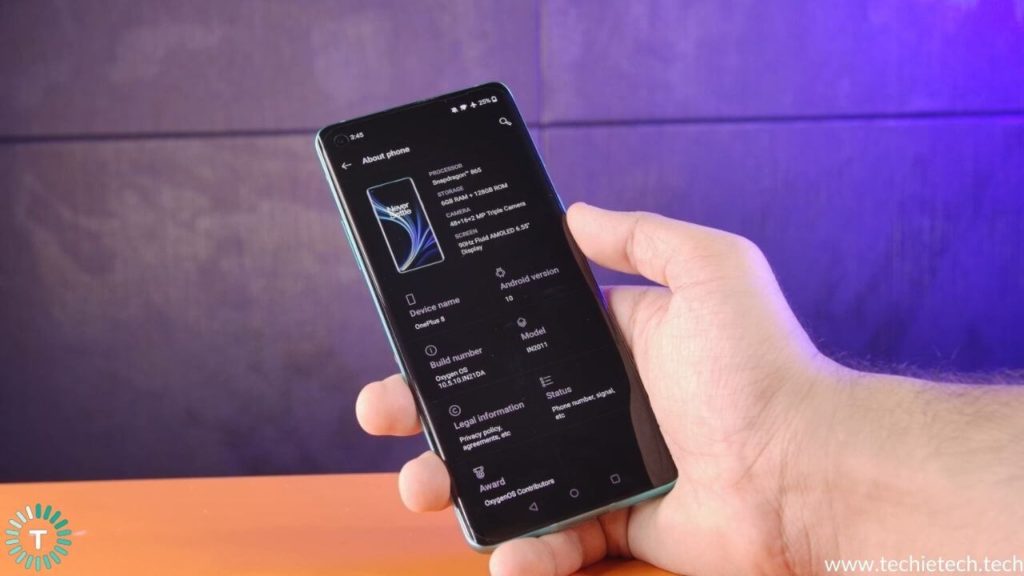 Let's now talk about the performance. 4 words. Oxygen OS, Snapdragon 865. Of course, things were blazing fast, there was not a single instance of lag or slow down even when gaming. In day to day tasks which are not very intense like email, social media, texting, reading the news, watching YouTube, the phone does not break a sweat and is a performance champ. Memory management is really good, even on the base 6GB RAM variant I tested.
Gaming
Let's talk about gaming. When it comes to Android gaming, OnePlus flagships are one of the best and this one is no exception. Demanding games like PUBG, CoD, Fortnite all run smoothly and support the highest graphic settings. After 30 or so minutes of PUBG, the phone does get hot but it did not lead to any throttling. For what it's worth, I think the OnePlus 8 is one of the best phones for gaming in its price bracket. 
Also read: Best Racing Games for Android
Camera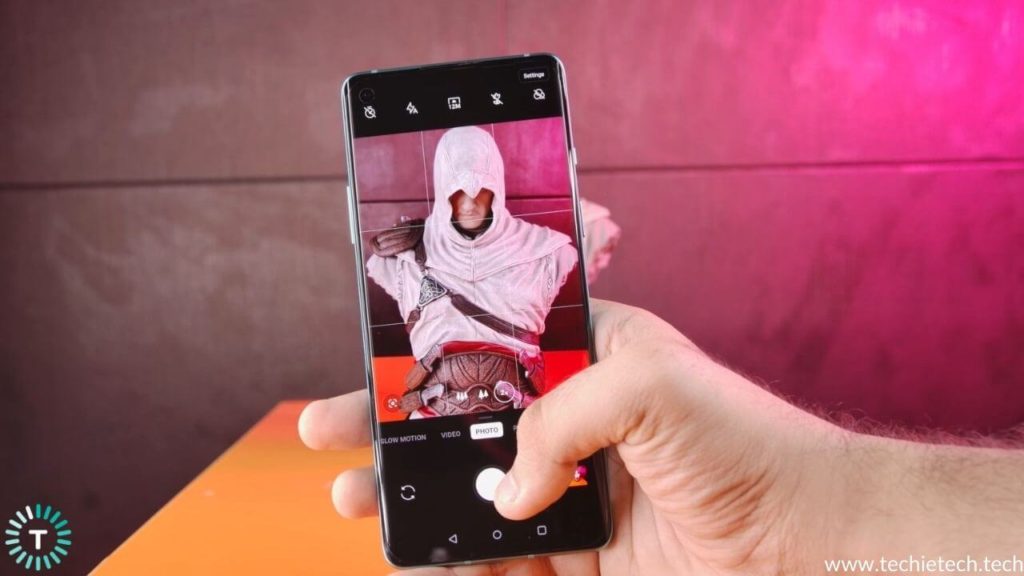 Photos:
The OnePlus 8 takes fairly good pictures with accurate color rendering & exposure, especially with the primary 48MP shooter.

HDR performance has significantly improved from last year both indoors and outdoors 

The front camera has also improved and takes crisp selfies especially outdoors. 

I still can't digest the fact that OnePlus went for a 2MP Macro camera instead of a telephoto lens.

Nonetheless, it takes excellent portraits with really good subject separation. So, +1 for that!

Even the photo filters are really nice and subtle. 
Check out the full resolution images, shot on OnePlus 8: https://flic.kr/s/aHsmPKv2NW 
Videos:
The videos are vibrant and have true-to-life contrast with almost all the lenses & resolutions. The super steady mode has also improved when compared to the OnePlus 7T. 

When shooting in 4K the phone overheats and drops frames 

The most annoying thing is the random app crashes & camera app's terrible UI. The

camera app crashed multiple times

during our testing period.
In short, the color science has improved significantly compared to last year's OnePlus 7 series. So, OnePlus is on the right path with the right processing and camera hardware. But the unoptimized camera app delivers a bad camera experience. Let's just wait for a software update to fix all the random app crashing and overheating. But overall, it's a nice camera. 
Battery Life
Moving on to the battery life, this was another area where I was pleasantly surprised. While the 4300 mAh battery capacity is big enough, the higher refresh rate display and the flagship processor are also very power-hungry. But the OnePlus 8 battery life is actually really good. Not good enough to last 2 full days but good enough to last a full day or even day and a half of mid to heavy use. Gaming does tend to drain the battery a lot faster but to be fair, that's the case with pretty much every phone out there.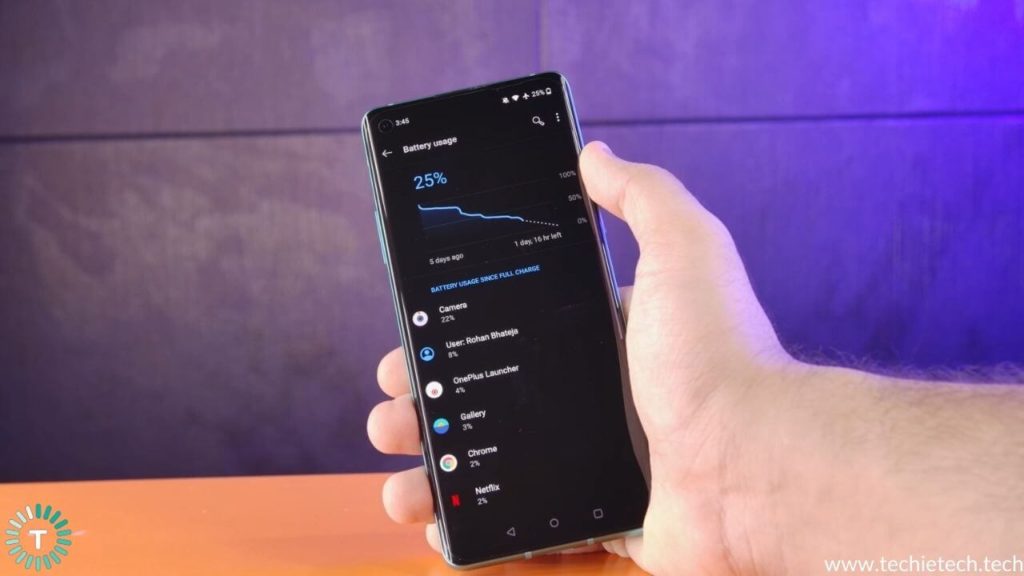 Speakers & Fingerprint Sensor
We do have a stereo speaker setup here which sounds really good and although I don't have my OnePlus 8 Pro to compare right now, I think the speakers sound the same. There is no headphone jack but that's normal now. The fingerprint sensor seems to be unchanged from the OnePlus 7 Pro which means it is still very reliable, accurate, and fast.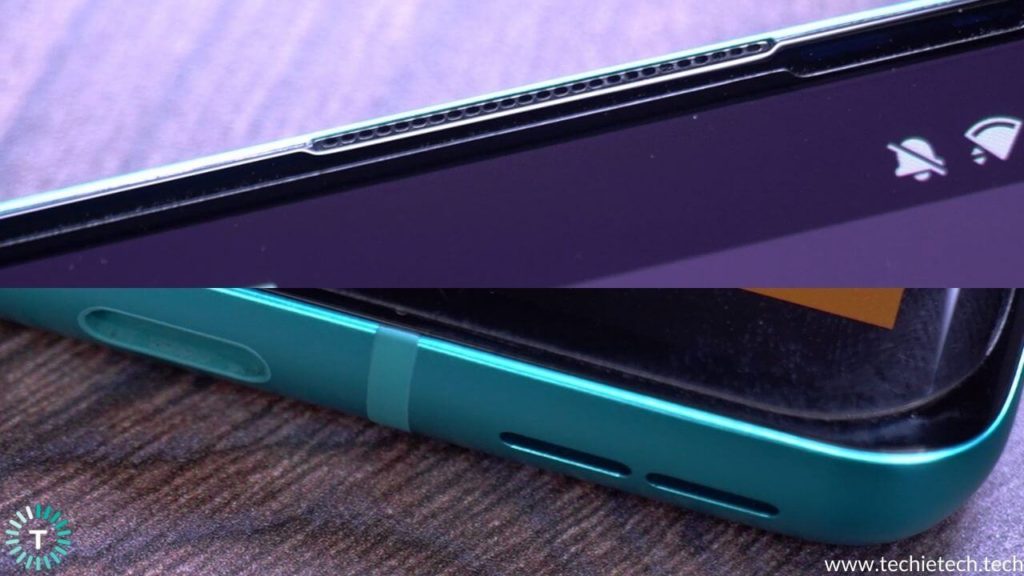 Conclusion
As I finally conclude this review, I just want to say that I did not give a thought to the OnePlus 8 and I probably wouldn't have covered it if my OnePlus 8 Pro did not have the display issues. But I am happy that it happened this way because I really like the OnePlus 8. It feels amazing in-hand and everything that's essential to me is top-notch. And given that this is the base 6GB variant, it feels like the price difference between this and the OnePlus 8 Pro is very much when you see that the compromises are so few. So to everyone who is thinking about buying a OnePlus 8 or on the fence, I can wholeheartedly recommend this phone.
Check OnePlus 8 Price: 
Amazon (US): https://amzn.to/2OXUvSA 
Amazon (India): https://amzn.to/300qaZJ