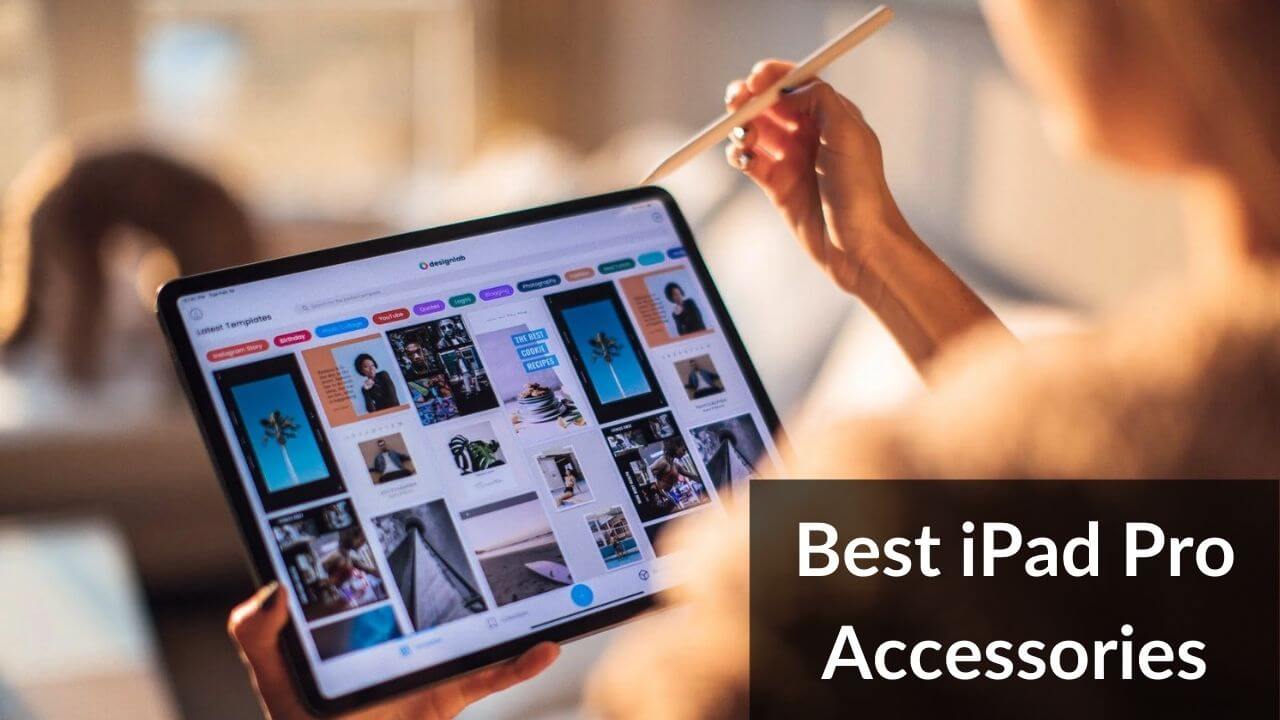 The iPad Pro (2020) is a fantastic tablet. It's a perfect device for anyone who's looking for a powerful computer in tablet form. Although there are many fancy notebooks and tablets available in the market, with the iPad Pro and its amazing performance, others might just have to take a backseat for some time.
But, we cannot deny the fact that without the best accessories, your tablet may fall short of doing the right job for you. There are some amazing accessories for iPad Pro that can help you make the most out of your tablet and experience the best of the Apple Ecosystem. It includes everything from cases and keyboards to stylus and high-power adapters. We have mentioned some accessories dedicated to the iPad Pro 12.9", as the screen protectors, whereas other accessories like the cable organizer and photo editing apps can be used with the previous models of iPad Pro as well.
We've tossed some of the best iPad Pro accessories and prepared the list of the best add-ons from each category that you can buy to best utilize your iPad Pro. So, let's get started with our roundup for the best iPad Pro accessories in 2022.
iPad Pro accessories for designers
The right stylus is the key to creating high-quality artwork on your iPad Pro. It can also help you annotate documents faster and more efficiently.  Undoubtedly, they top the list of the best iPad Pro accessories for designers and artists.
1. Apple Pencil (2nd generation)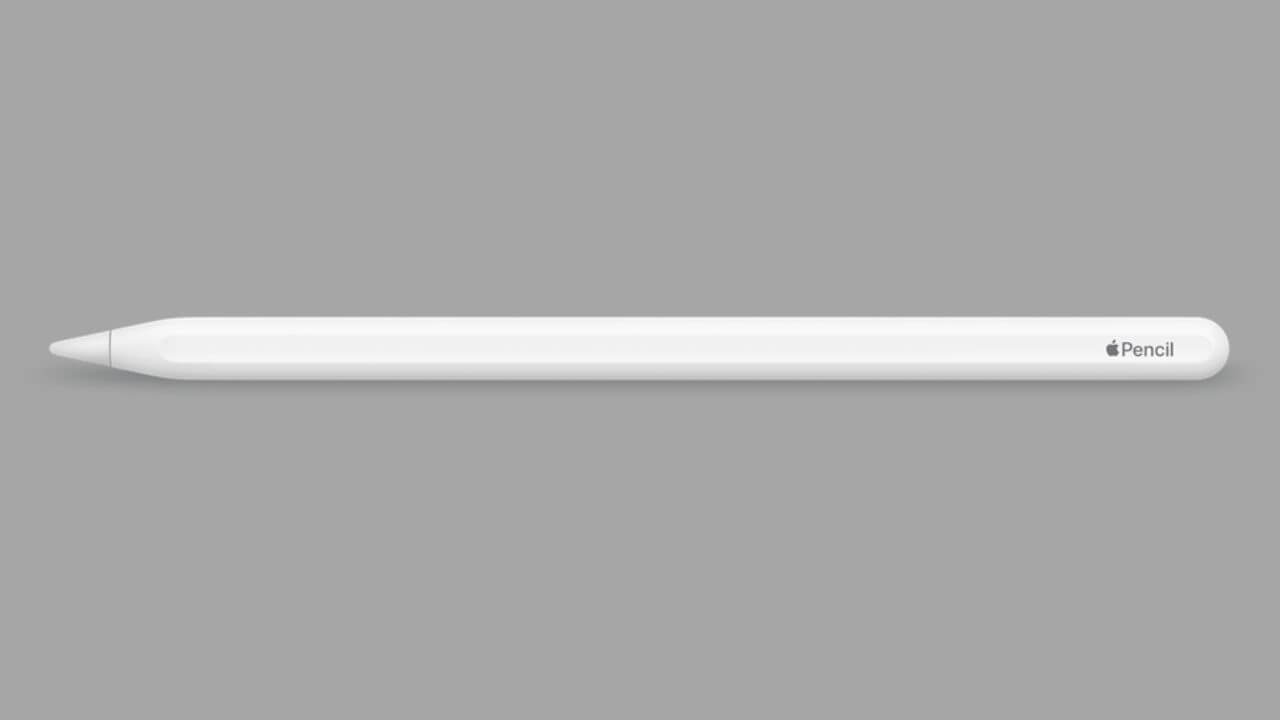 It's hard to compare any other creative tool with the official Apple stylus- Apple Pencil. It's a perfect iPad Pro accessory for the designers, that exhibits precise control, and features an amazing touch screen connection with the screen of your iPad Pro. It attaches magnetically to your iPad Pro and gets charged wirelessly while there. The Apple Pencil undertakes your multiple drawing techniques, including paint, color, work, or sketch. It's a must-have iPad Pro accessory for students as they can quickly jot down important points while reading.  
You can quickly switch between pen styles with the help of the double-tap sensor. And, as the Apple Pencil is both pressure and tilt-sensitive, you can comfortably utilize it like a real pen. For example, just tilt your Apple Pencil, if you want to shade in areas and exert slight pressure for getting thicker lines. Therefore, with the accuracy and high adaptivity of the Apple Pencil, it's really hard to beat this original stylus.
2. Logitech Crayon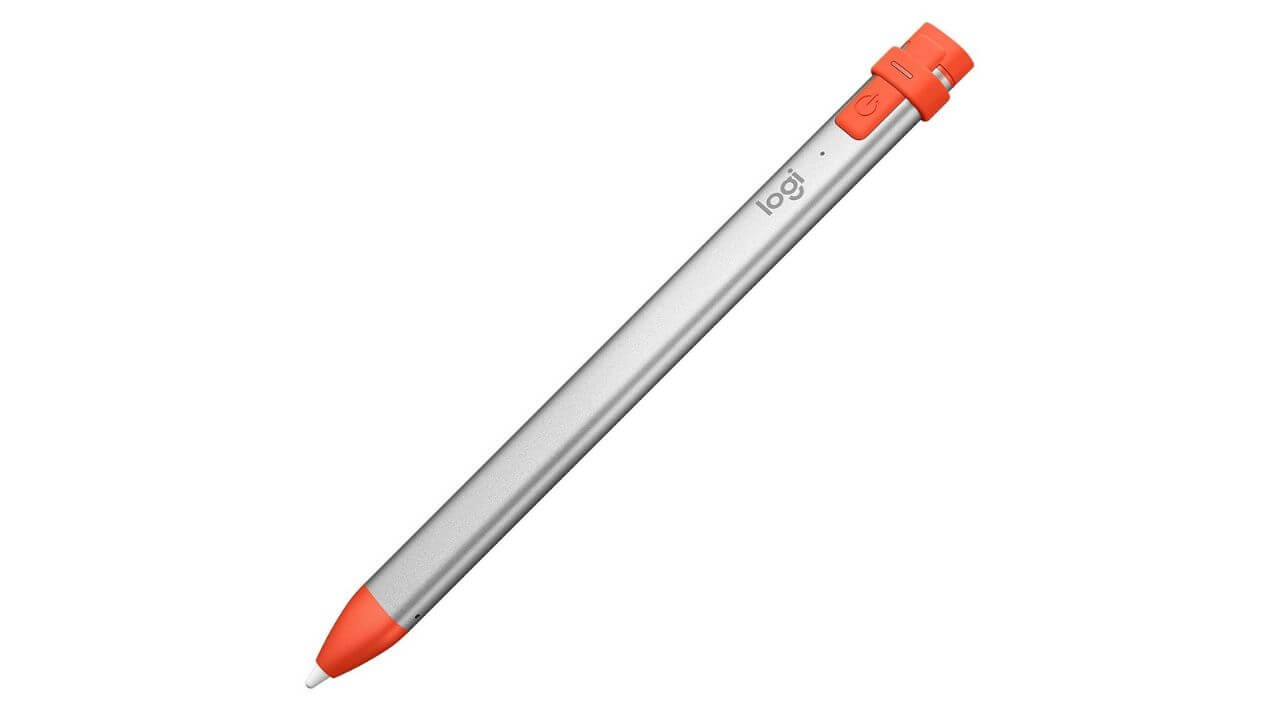 If you're looking for an affordable alternative to the Apple Pencil, you must check out the Logitech Crayon. It's based on the Apple Pencil Technology and connects instantly with the iPad Pro when turned on. The Logitech Crayon offers the tilt sensor and palm recognition technology that lets you enjoy natural hand placement while working on your iPad Pro. Talking about the battery life, the Logitech Crayon offers you a writing time of 7.5 hours on a single charge and sleeps after 30 mins of idle time to save the battery. 
3. Elevation Lab DraftTable Kit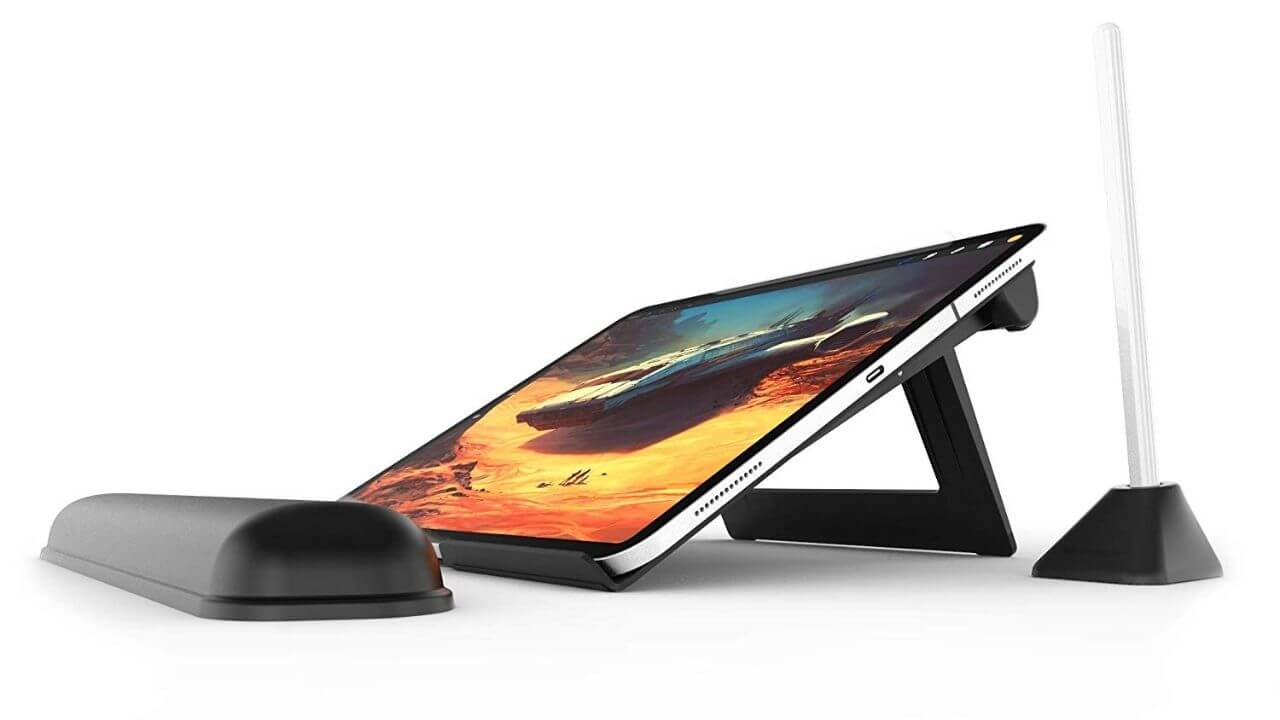 The adjustable stand from the Elevation Labs is a must-have iPad Pro accessory for artists and designers. It makes your iPad Pro more ergonomic to work on and allows you to lock your iPad Pro at four different angles. The best part is that this collapsible stand ships with a special stand for your Apple Pencil and an armrest, which allows you to work all day without fatigue.
The best part about this stand is that it's compatible with all iPad sizes. You can use the same stand for your iPad Pro 12.9" as well as iPad Mini. 
4. Lamicall Adjustable Tablet Stand Holder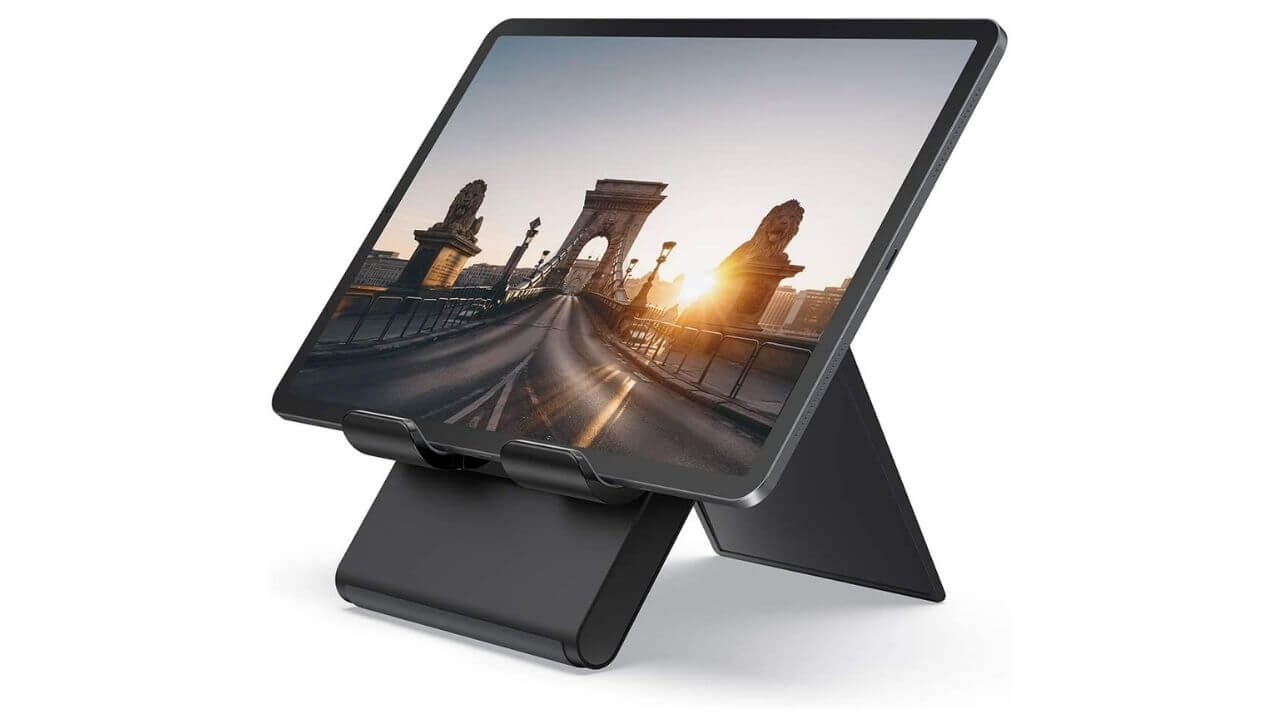 Here we've got a supremely-useful and budget-friendly tablet stand holder that locks your 12.9" iPad Pro at two different angles. The Lamicall Adjustable Tablet Stand Holder delivers a comfortable, hands-free watching and calling experience on your iPad Pro. With a foldable design, you can easily carry this iPad Pro accessory in your bag while you're on the move. In addition, you can raise the height of the tablet stand and comfortably charge your iPad while using it. As a bonus, you can pair this stand holder with any other tablet or smartphone that's between 4 to 13-inches. 
Best Screen Protectors for iPad Pro 
If you have a habit of not keeping your iPad in a case and directly sliding it inside your bag, the screen of your iPad can get scratches very easily. Therefore, using a good screen protector is a must to protect your 12.9-inch hunk of the iPad's Pro goodness. 
1. ESR Tempered Glass for iPad Pro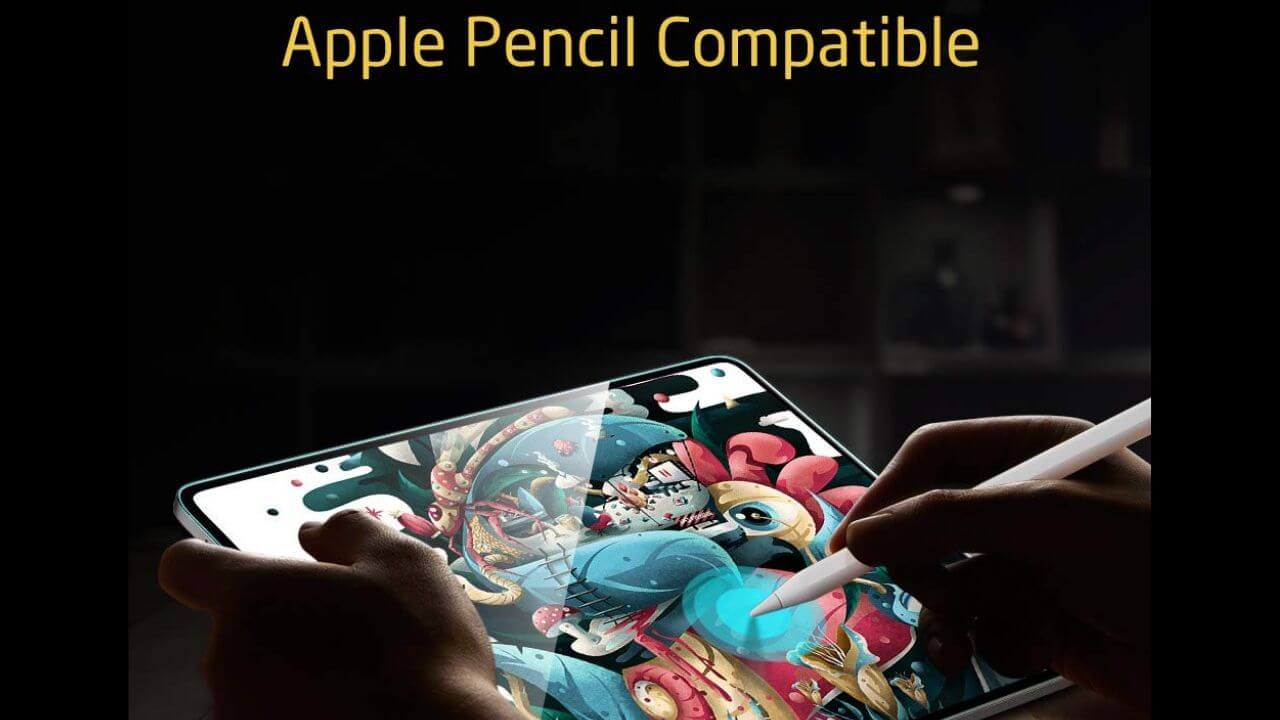 The ESR screen protector uses a premium tempered 0.3mm thick glass with a 9H hardness rating to protect the screen of your iPad Pro from scratches. It features a large cutout for the selfie camera and microphone, ensuring seamless face recognition and good sound quality. This tempered glass is compatible with the Apple Pencil and maintains high touch sensitivity, making it one of the best iPad Pro screen protectors, which you can own.
2. Paperlike iPad Pro Screen Protector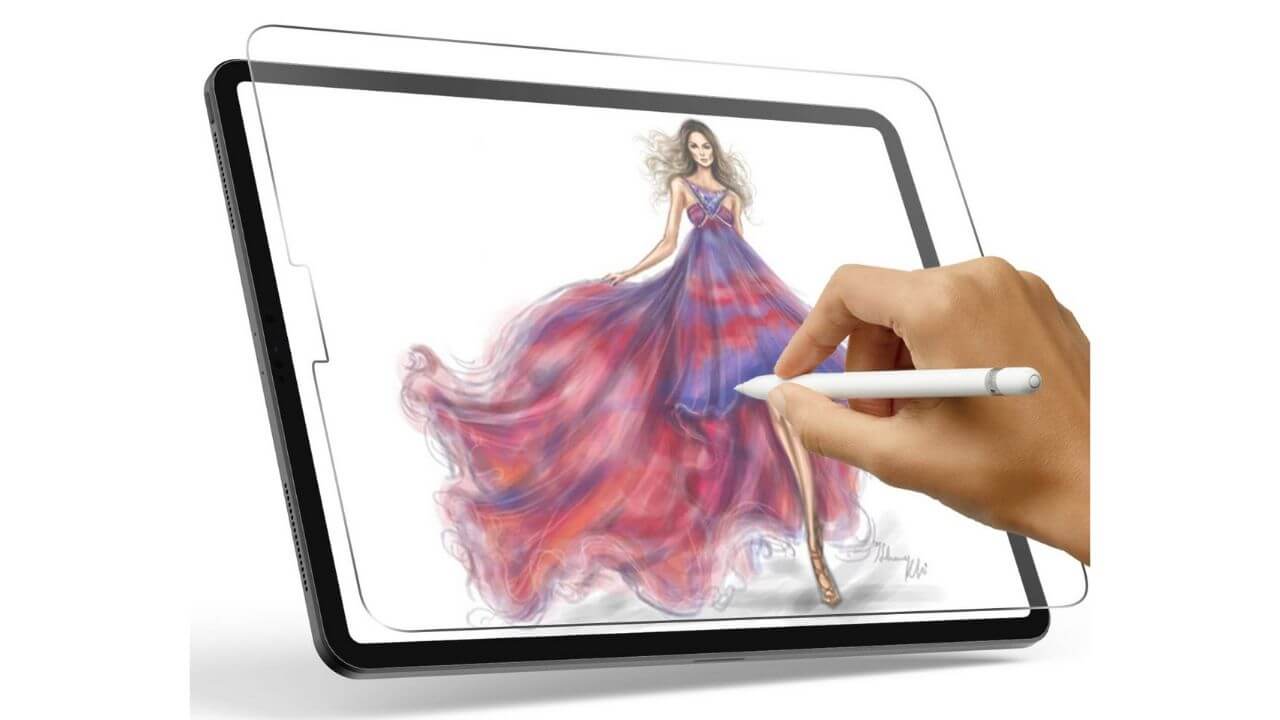 This screen protector will make you feel as if you're writing on normal paper rather than the iPad. It's a great accessory for your iPad Pro as it protects the screen from accidental damages and offers a paper-like feel and friction. This screen protector is also compatible with the Apple Pencil and does not interfere with TouchID.
Best Keyboards for iPad Pro 12.9"
Keyboards are one of the best accessories for the iPad Pro in 2022. You can turn your iPad Pro into a productivity beast and utilize it as an effective writing tool with the help of the right keyboard.
1. Apple Smart Keyboard Folio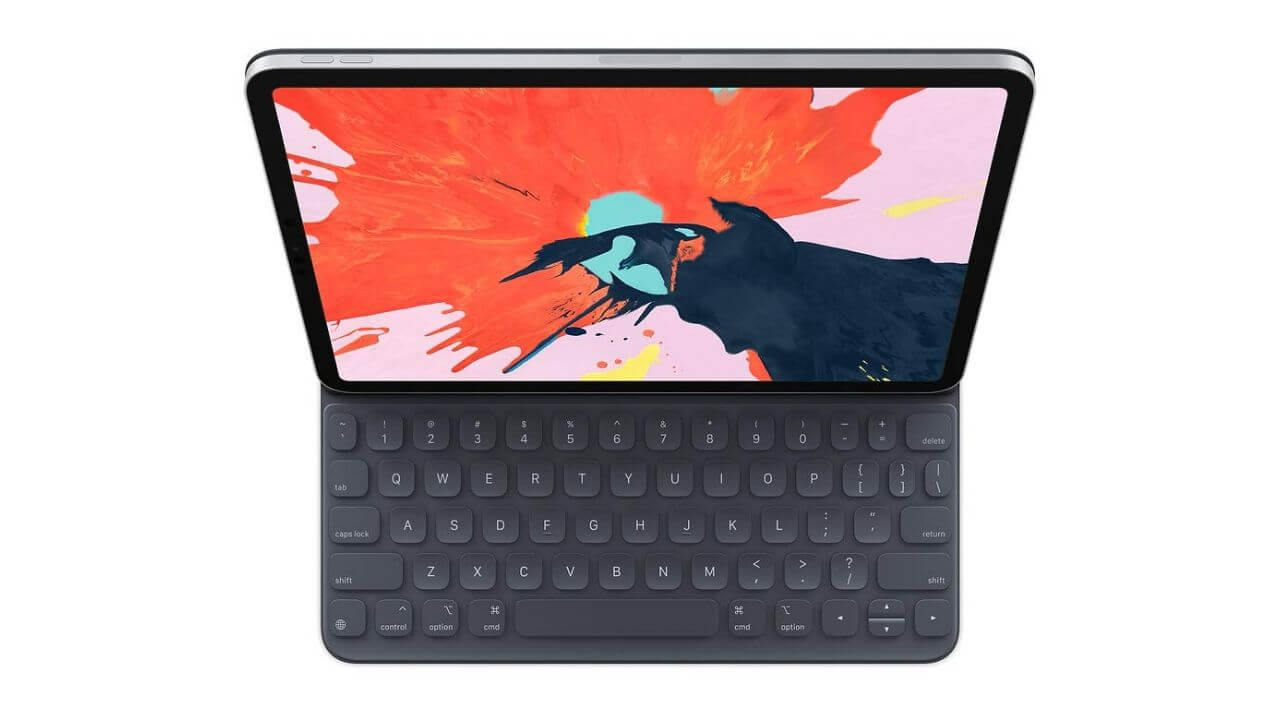 It's hard to beat the Apple products made specifically for its hardware. The Apple Smart Keyboard Folio offers you great quality keys for typing and comes with a case to protect your iPad Pro from the front as well as back. It attaches quickly with the help of the Apple Smart Connector that does not require the need for pairing and charging. The case is both strong and sleek that protects your iPad Pro and makes it easy to slide in your bag while traveling.
2. Logitech Slim Folio PRO
 
Here comes another amazing backlit keyboard that lets you turn your iPad Pro into a productive writing tool. The Logitech Slim Folio features a Bluetooth keyboard with well-spaced keys and a dedicated row for the iOS shortcuts. Also, it comes with a case that protects your iPad from the face of drops, knocks, and spills. The Logitech Slim Folio allows you to lock your iPad Pro at two different angles, one for typing and the other one for browsing. 
If you're looking for the best keyboards for your iPad Air 2 or the iPad Air 3, make sure to have a look at our roundups. Some of the variants are compatible with the iPad Pro as well.
Also Read: Best Keyboards for M1 iPad Pro
Best Fast Chargers for iPad Pro 
Though the iPad Pro comes with a decent 18W charger in the box, you can go for some of the great MFi chargers that can help you fast-charge multiple devices at a time. It's a must-have iPad Pro accessory for travelers, as they can replace multiple chargers with a single charger.
1. Anker PowerPort Atom III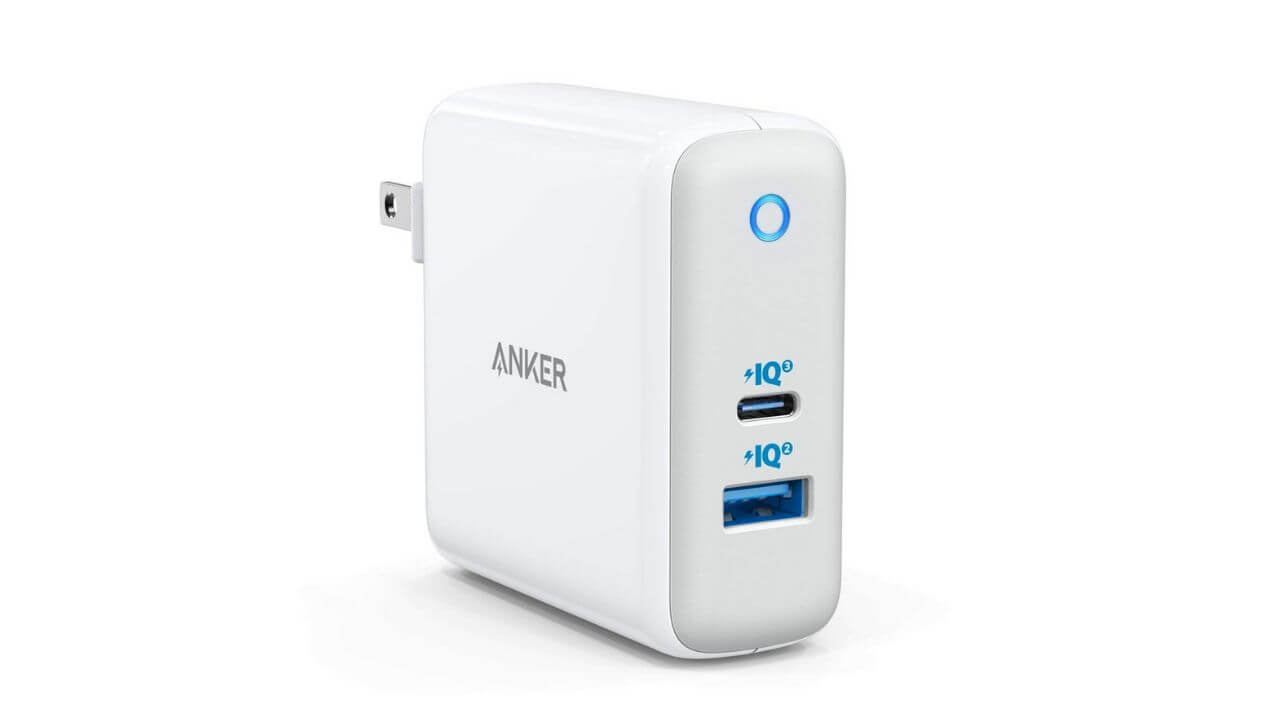 The Anker PowerPort Atom III supports a USB-C PowerIQ 3.0 port that fast charges your iPad Pro, iPhone, or any other device that supports fast charging. In addition, you'll get a USB-A PowerIQ 2.0 port to fast charge other devices. The foldable plug, compact design, and internal voltage compatibility of the charger make it an ideal travel accessory for your iPad Pro.  
2. RAVPower 60W 6-Port Charger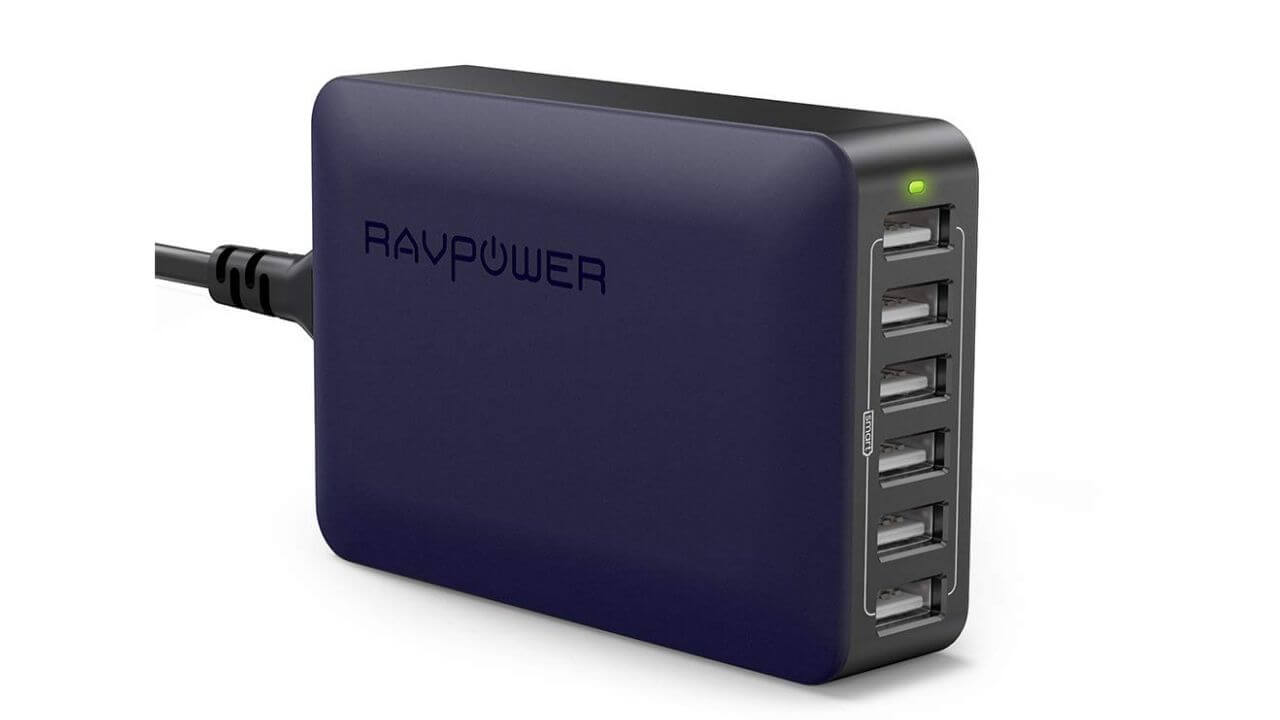 Here's another efficient fast charger for iPad Pro, which can be utilized as a charging hub to fast-charge multiple devices simultaneously. The RAVPower 60W charger features six iSmart ports, which automatically adapt to the maximum charging capacity designed for your device. You can easily carry this charger to quickly charge your iPads, iPhones, and other devices. 
Don't forget to check out our list of the best fast chargers for iPhone XR, XS, and XS Max. The list also includes some models that are compatible with the iPads as well. 
3. HyperDrive USB-C Hub Adapter 6-in-1 Dongle
 
HyperDriveType-C Hub lets you connect everything, including a USB device, an HDMI cable, and even a 3.5mm headphone jack. You can charge your iPad Pro while providing power to each external device attached. The hub also provides you a simple way to transfer data between multiple sources easily, while charging your device at the same time.
4. Anker PowerLine II Cable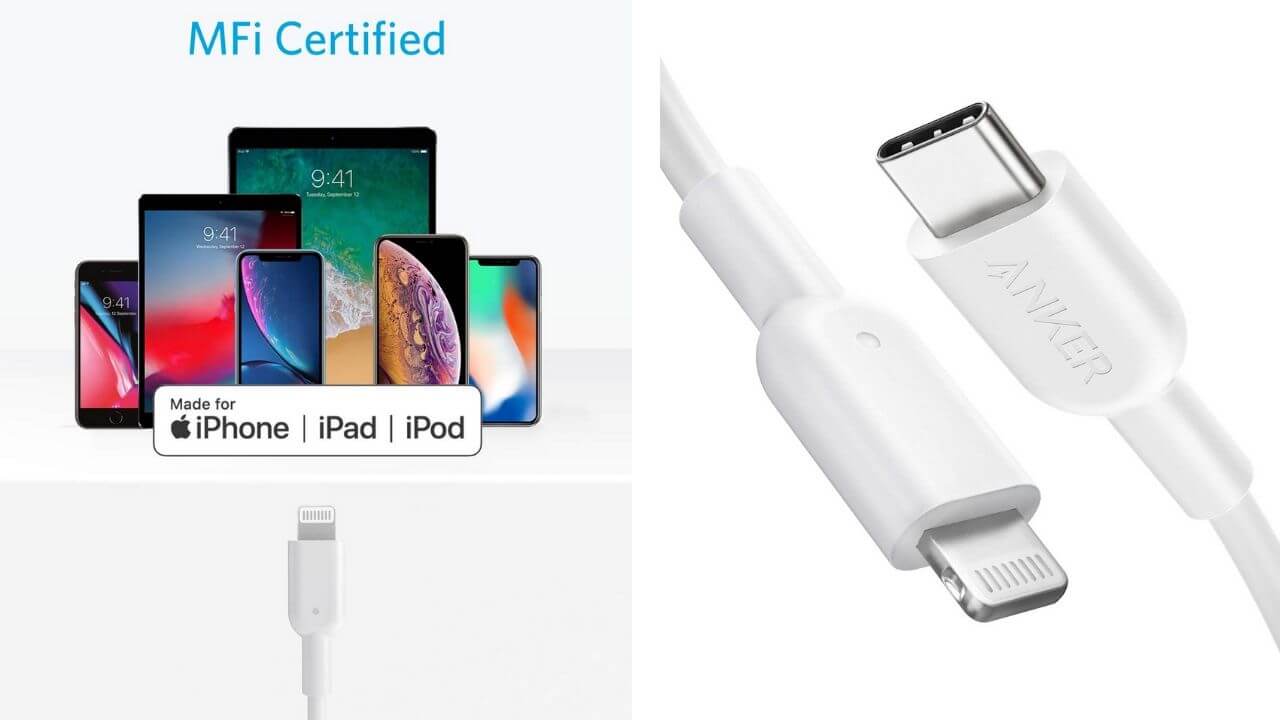 Sometimes the little things count the most. The latest iPad Pros come with a USB-C port instead of the Lightning port that we're used to in the Apple ecosystem. But, when you want to transfer pictures between your iPhone and iPad Pro, you would need a USB-C to Lightning cable to get your job done.  The Anker PowerLine II is an M-Fi certified Lightning cable and can withstand 12,000 bends. The cable also supports PD charging for iPhone 8 and above.
Looking for more options? Make sure to check out our list of the most durable Lightning Cables.
Now, when we've talked about the chargers and the cables, here's a way to best organize them. This ought to be your favorite accessory while traveling for work.
5. Anker 120W 547 USB-C Charger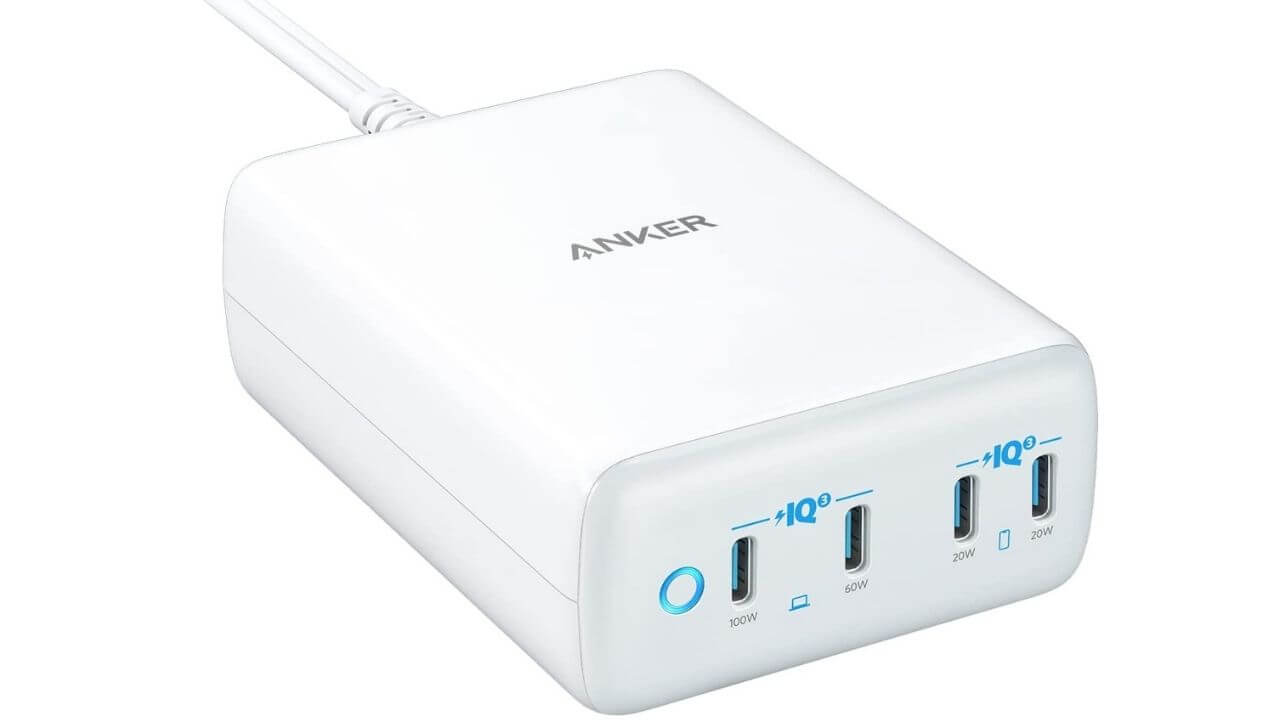 If you're looking for the most powerful fast charger for your iPad Pro 2020, make sure to check out the recently launched Anker 547 USB-C Charger. It features a slim and compact charging accessory for iPad Pro which makes it a convenient replacement for multiple, chunky charging adapters. It packs a total of four PD-supported USB-C ports that deliver a combined output of 120W. The ports are divided into two categories- two high-power ports on the left and two USB-C ports on the right. This iPad Pro accessory works well with a wide range of devices like 14 and 16-inch MacBook Pros, Apple Watch, Chromebooks, Galaxy Tab series,  MS Surface devices, iOS, as well as Android smartphones. Furthermore, the Anker Fats Charge for iPad Pro is packed with current regulation, temperature control, and short-circuit protection to keep your devices safe while delivering high-speed charging. 
Also Read: Best Charging Stations for Apple Products
iPad Pro accessories for Photographers
Whether you want to add filters, blue a sky, or edit RAW pictures on your iPad Pro, you can do all of this more effectively with some amazing add-ons. 
Photo Editing Apps for iPad Pro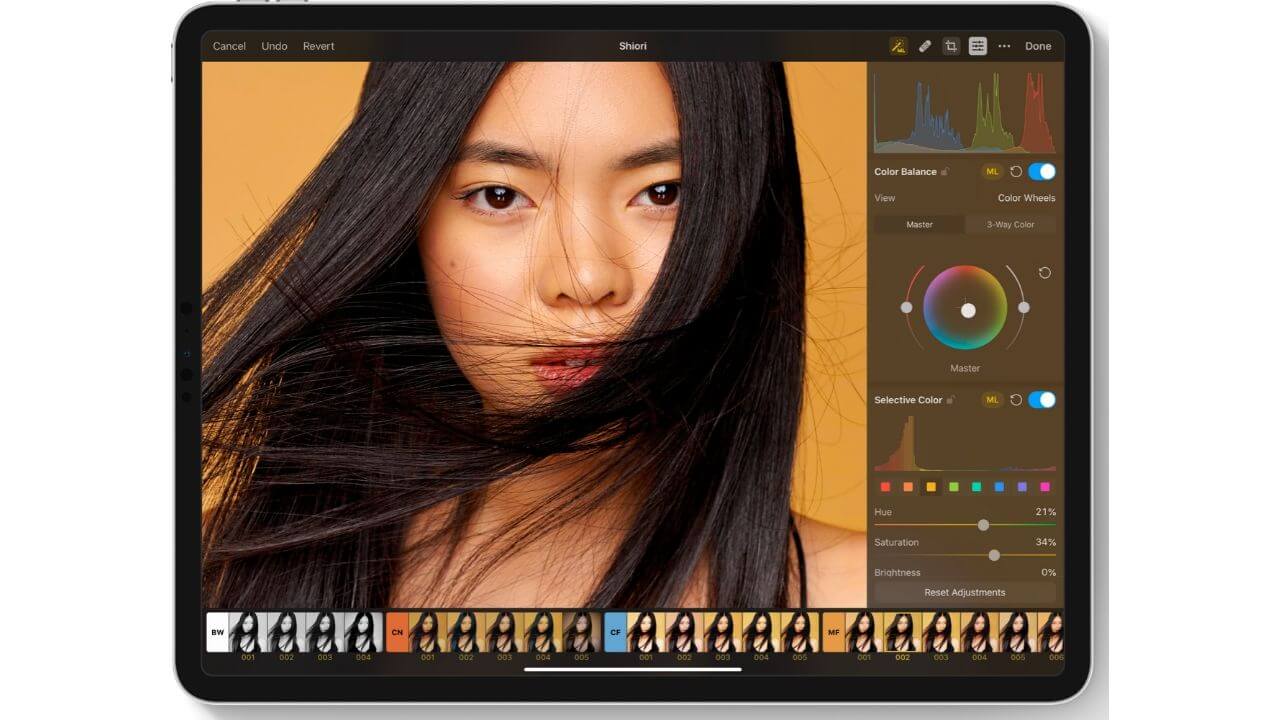 Price: $6.99
The Pixelmator app for iPad allows you to make your photos look better. It offers a wide range of tools that can be utilized to get pleasant and natural-looking photos. The app allows you to unlock your creative and experimental side by offering film-like filters. Moreover, it allows you to print images directly onto your iPad, turning the tablet into a digital canvas of sorts. Once you're done with your photos, you can save them to iCloud and share them to your social media accounts with just a tap.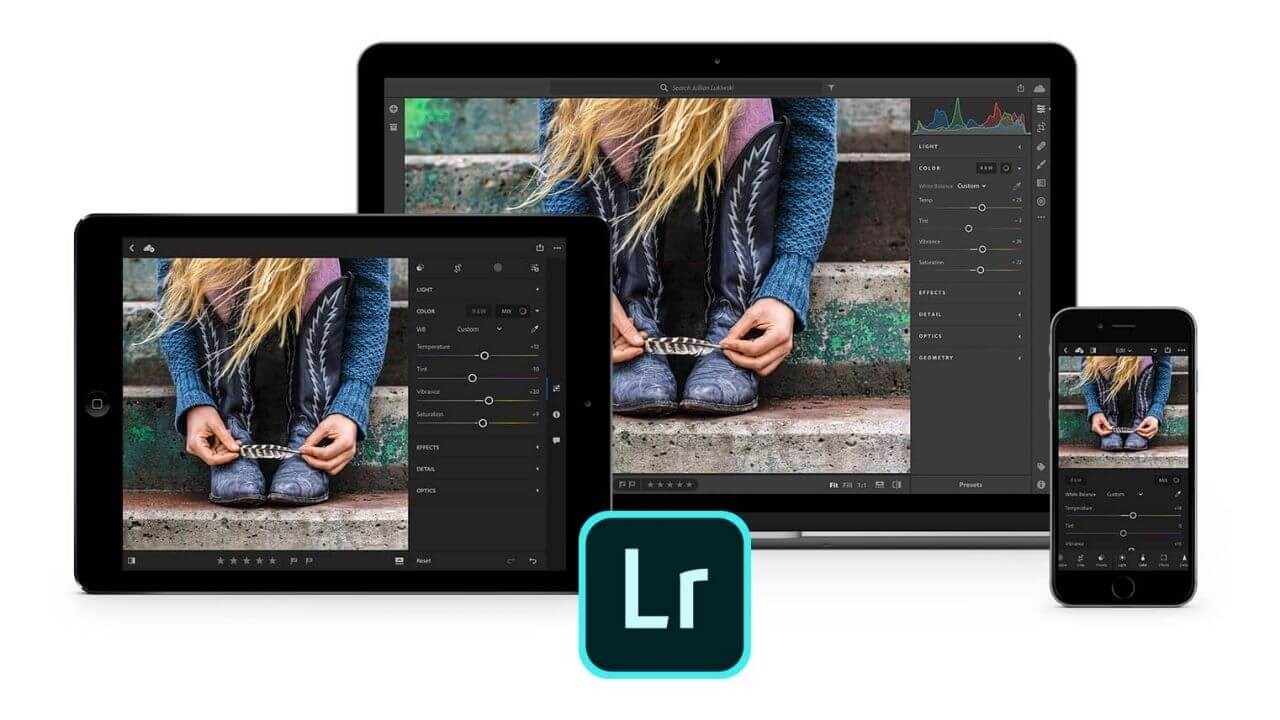 Price: Free with in-app purchases
If you want to experience the power and magic of Adobe's Photoshop technology right onto your iPad's screen, you must start playing around with the Adobe Lightroom app. 
The app allows you to develop and edit beautiful photos in a non-destructive manner. The Adobe Lightroom app also allows you to import and sync RAW camera files. You can tweak a lot of things with the app, including the auto-tone, temperature, vibrations, saturation, white balance, and much more.
Also Read: Best Apps for M1 MacBook Air and MacBook Pro
GripTight GorillaPod Stand PRO Tablet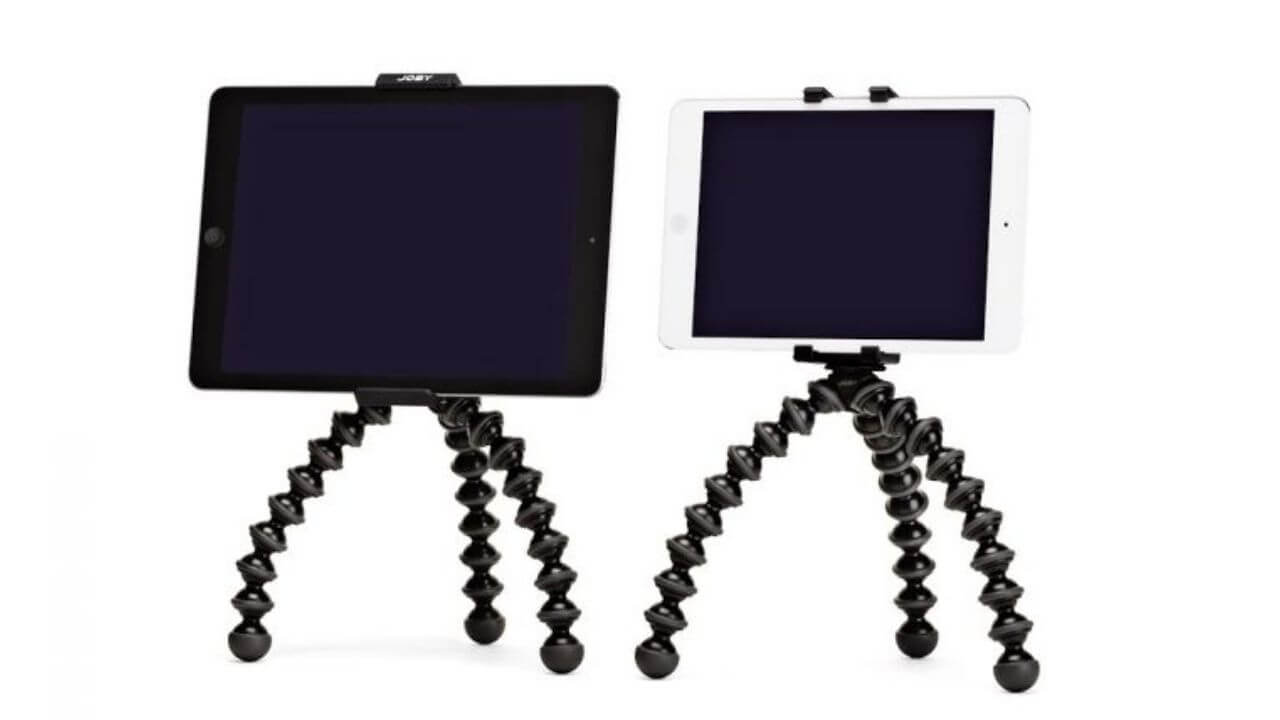 GripTight GorillaPod Stand for tablets is one of the most portable and super-compact accessories for the iPad Pro. They are an excellent substitute if the regular-sized tripods are too big for you. GorillaPods are famous for their versatile legs that can be moved in any direction. It features a premium locking mount with a foldable tripod that securely holds your iPad in a landscape or portrait mode.
This accessory for the iPad Pro is designed especially for convenient photography and vlogging. You can easily wrap GorillaPod around trees and poles to shoot time-lapses from unique points. The stand can also be bent and used as a selfie stick. 
However, the GripTight GorillaPod Stand PRO tablet is compatible with tablets between 7 to 11 inches.
Best iPad Pro accessories for Music-lovers
1. AirPods and AirPods Pro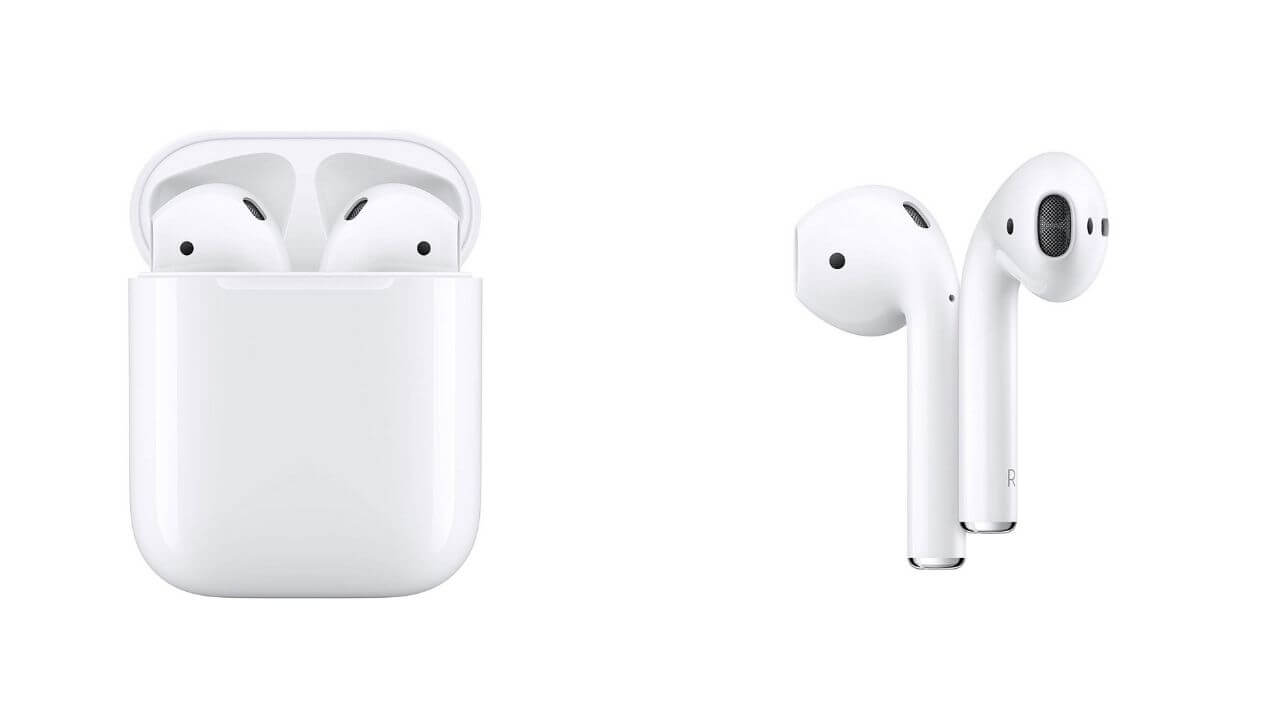 Apple has designed its AirPods to offer the ultimate wireless audio experience in the Apple ecosystem. A simple tap to the device allows them to connect and it automatically recognizes when you pop them in your ears. You don't need to grab your iPad every time you wish to access Siri, a simple tap gets you Siri for voice controls. It offers you a battery life of 24-hours with charges from the case.
And, if you fancy investing more to get an unmatched experience, you can go for the AirPods Pro. 
Make sure to read our detailed review on AirPods vs AirPods Pro.
2. Bose Soundlink Revolve+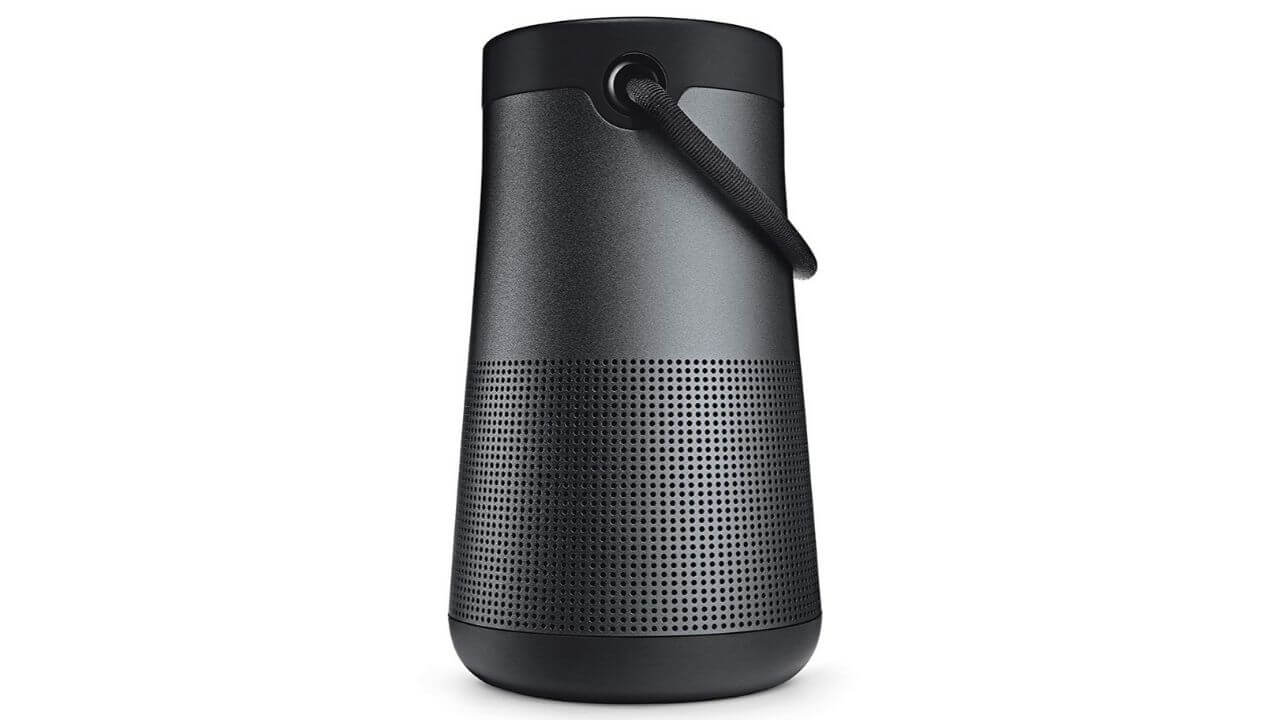 If you're looking for a portable speaker for your iPad Pro, the Bose Soundlink Revolve+ is worth every penny. We all know that Bose makes amazing speakers and headphones that are stylish and powerful as well. I am personally a fan of their products. Now coming to the Soundlink Revolve+, it's a powerful, wireless speaker with Siri voice control and features 360-degree sound to fill most rooms. It's a perfect iPad Pro accessory for those night parties at your home with your friends. It offers high-quality sound, a 16-hour battery life, along with splash and dust resistance. 
Best Cases for iPad Pro 12.9"
1. ZUGU Case for iPad Pro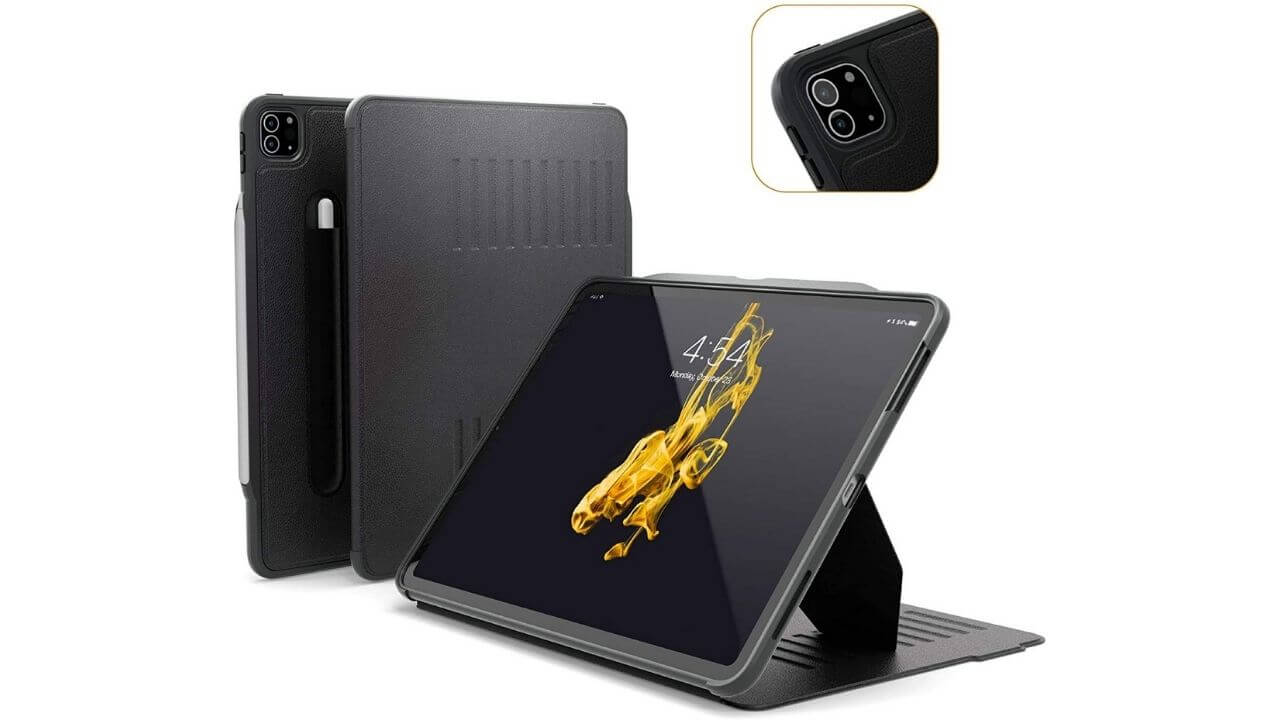 Cases are one of the best accessories for your iPad Pro, as they protect your tablet as well as look handsome to behold. The ZUGU case is a unisex cover for the iPad Pro that features a magnetic kickstand and provides users with ten secure viewing angles. The luxurious-looking, ultra-thin iPad Pro case is made from matte synthetic leather and provides drop protection from up to 5ft.
The case also features a separate stylus holder, so that you can easily keep track of your Apple Pencil. Moreover, it even charges your Apple Pencil, despite covering your iPad completely.
2. Miesherk Heavy-duty iPad Pro Case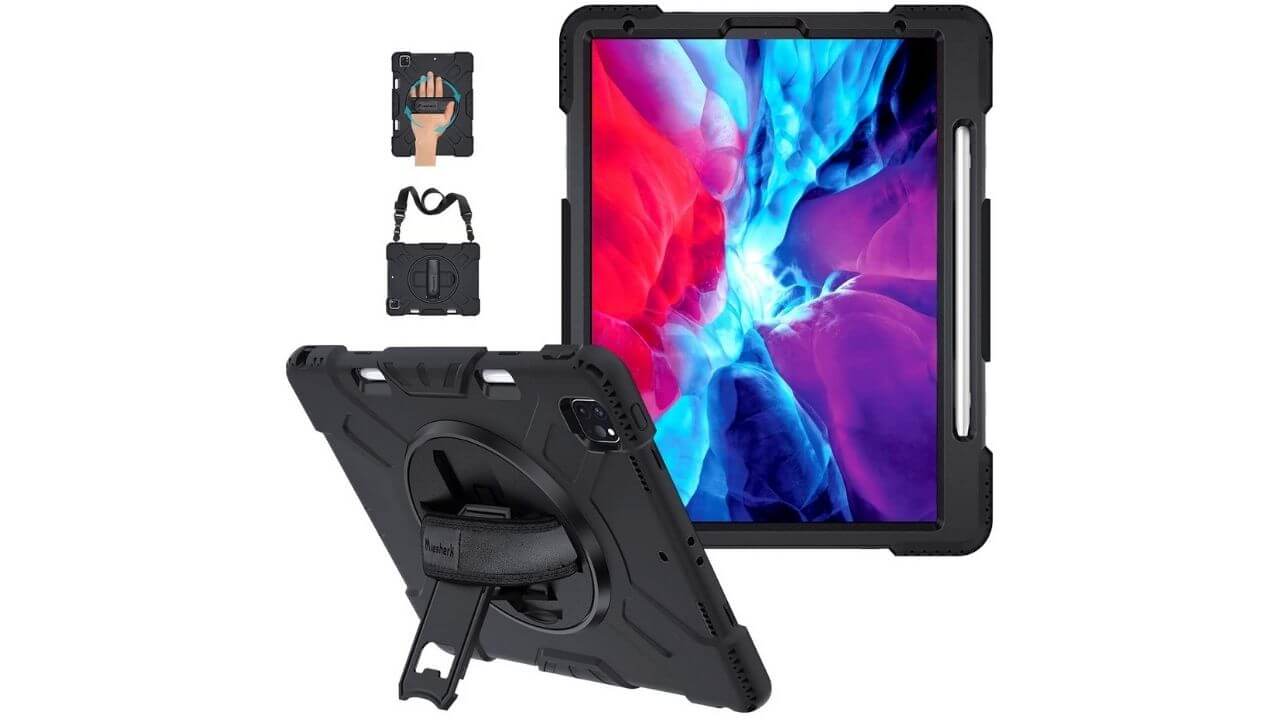 If protecting your iPad Pro is your top-most priority, get yourself this heavy-duty rugged 12.9" iPad Pro case from Miesherk. It's a full-body shockproof case that's designed using durable materials to offer incredible drop protection from up to 15ft. There's a built-in pencil holder that supports 2nd-gen Apple Pencil wireless attachment and charging feature. The case houses a fully-rotatable kickstand so that you can make video-calls and enjoy your favorite movies hands-free. There are adjustable and detachable hand and shoulder straps that make it convenient to carry your iPad wherever you go. It's an all-important iPad Pro accessory for all users who want to keep their devices protected in case of sudden drops and falls. This rugged iPad Pro case is backed by a one-year warranty.
3. ProCase iPad Pro 12.9" Case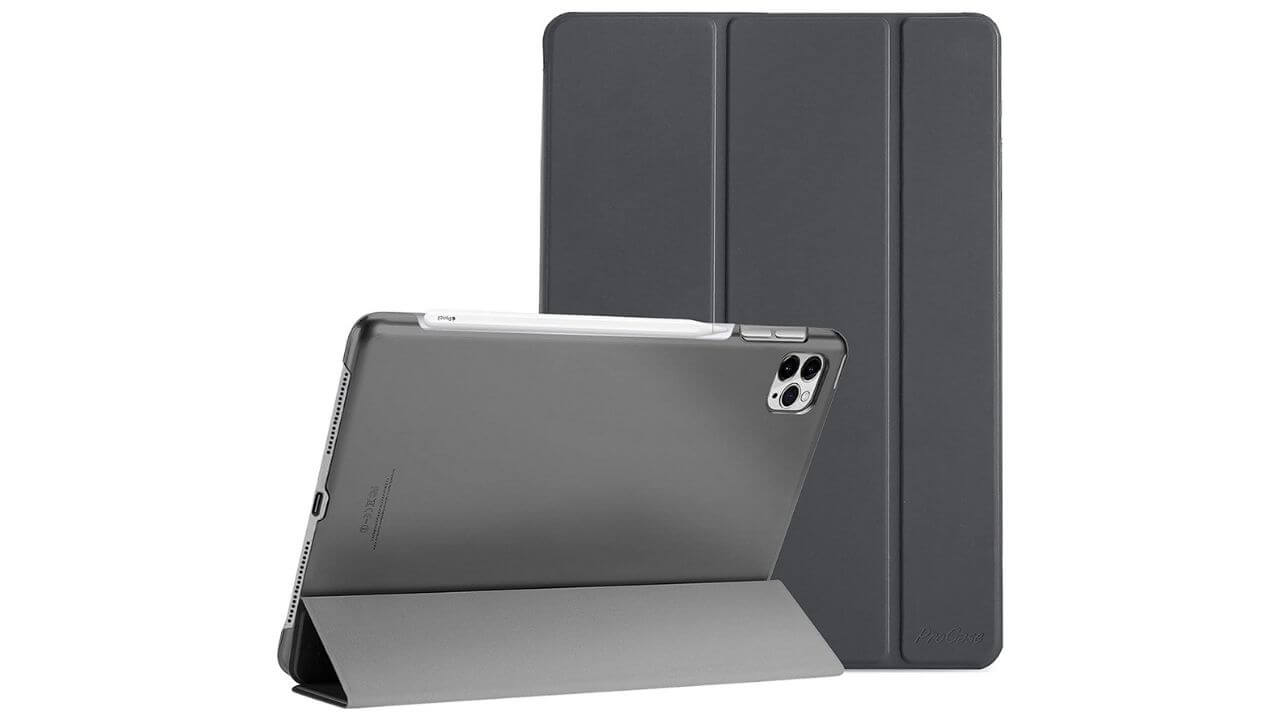 If you're looking for a protective trifold case for your iPad Pro, we've got an amazing option here. ProCase is a slim 12.9" iPad Pro case that protects your device against bumps and drops without hampering its sleek profile or adding too much bulk. The anti-scratch, translucent frosted back allows you to showcase the original beauty of your iPad while protecting it against smudges and scratches at the same time. It's a well-made iPad Pro case that offers easy access to buttons, ports, speakers, and other sensors. It also supports 2nd-gen Apple Pencil wireless attachment and charging features.
This slim protective case for 12.9" iPad Pro is available in an array of beautiful colors, including Emerald, Wine, Teal, and more.
4. tomtoc Tablet Shoulder Bag for iPad Pro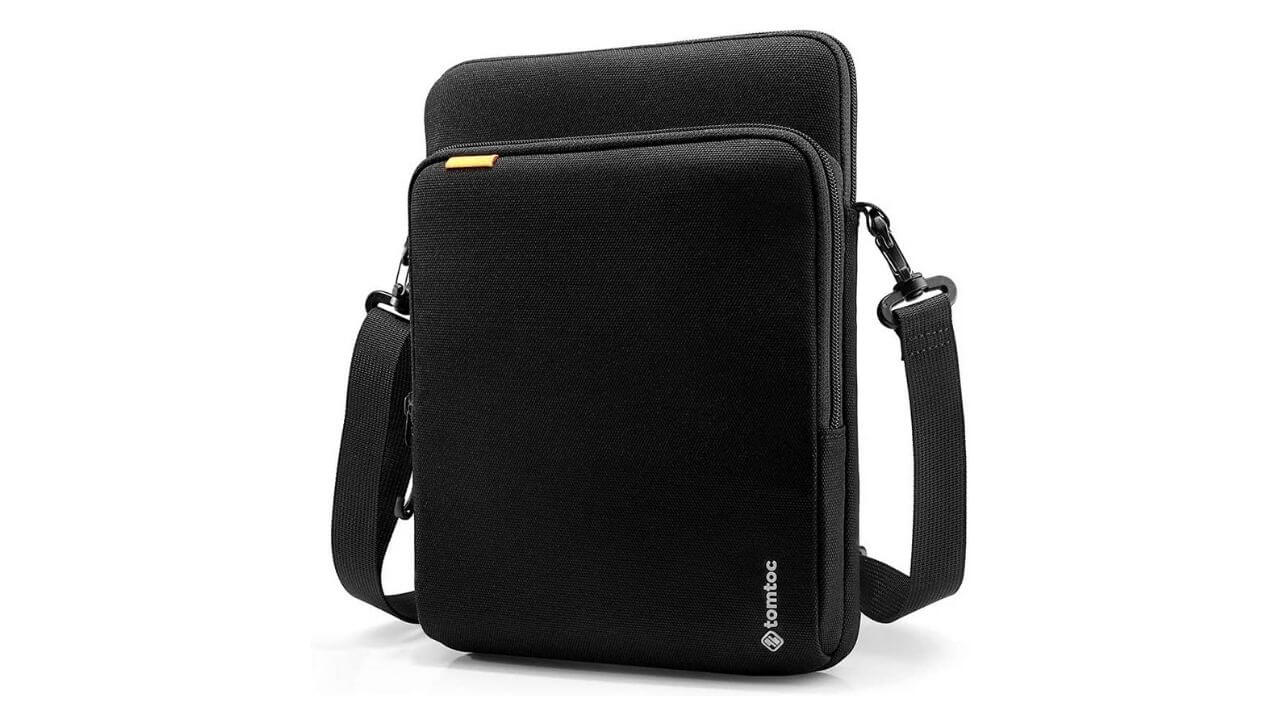 Here comes one of the most essential iPad Pro accessories for all working professionals. The tomtoc Tablet Shoulder Bag is a classy and comfortable way to carry your iPad Pro, keyboard, hubs, cables, pencils, and every other accessory that you need for your work. The bag has a main pocket to keep your iPad and there's an extra compartment to store your accessories and other essentials. It is designed using durable Cordura fabric and YKK Zipper to offer excellent protection against everyday wear and tear. The soft, thick inner padding and the CornerArmor patent design at the bottom safeguard your iPad against scratches, bumps, and drops.  
You can carry this bag with its soft, easy-to-hold handle or slip the shoulder strap for hands-free carrying. All in all, it's a must-have iPad Pro accessory for all working professionals as well as students.
If you're looking for a protective sleeve for your 12.9" iPad Pro, make sure to check the tomtoc Tablet Sleeve. It features a lightweight and slim design and gives you an additional pocket to store your IPad Pro accessories.
Also Read: Best Accessories for iPad Mini 6th gen
Must-have iPad Pro accessories
1. Sandisk iXpand Flash Drive for iOS Devices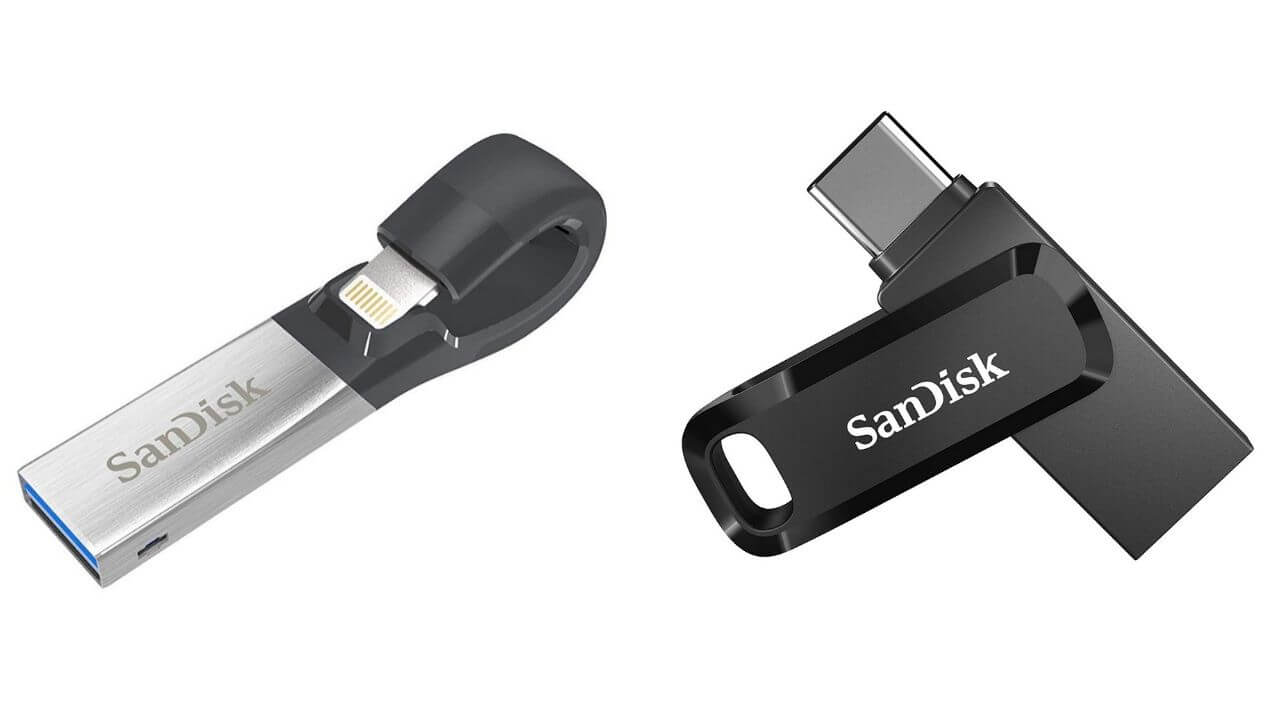 There might be some instances when you get pissed off with the storage space on your iPad, especially when you use your iPad for everyday work. Here's a way to free up the storage space on your iPad. The Sandisk Flash Drive is a much cheaper alternative to trading up your iPad Pro. It's an effective way to free up space on your iPad or any other Apple device. It lets you store those high-res photos, videos, and other extra-large files. It comes with an app, the iXpand Drive, that helps you to manage your files easily and supports various formats, including AVI, MOV, and MP4. You can also watch videos directly from the Sandisk drive, which is a savior in case of disconnected plane journeys.
The Sandisk drive features a flexible connector and twin-ended USB/ Lightning design that fits easily in most cases, iPads as well as iPhones. It's available in different storage options and colors.
There's another Tye-C variant of this flash drive, which can be used with the latest iPad Pro. You can seamlessly move your files from your iPad Pro to a USB Type-A device.
2. Bagsmart Universal Cable Organizer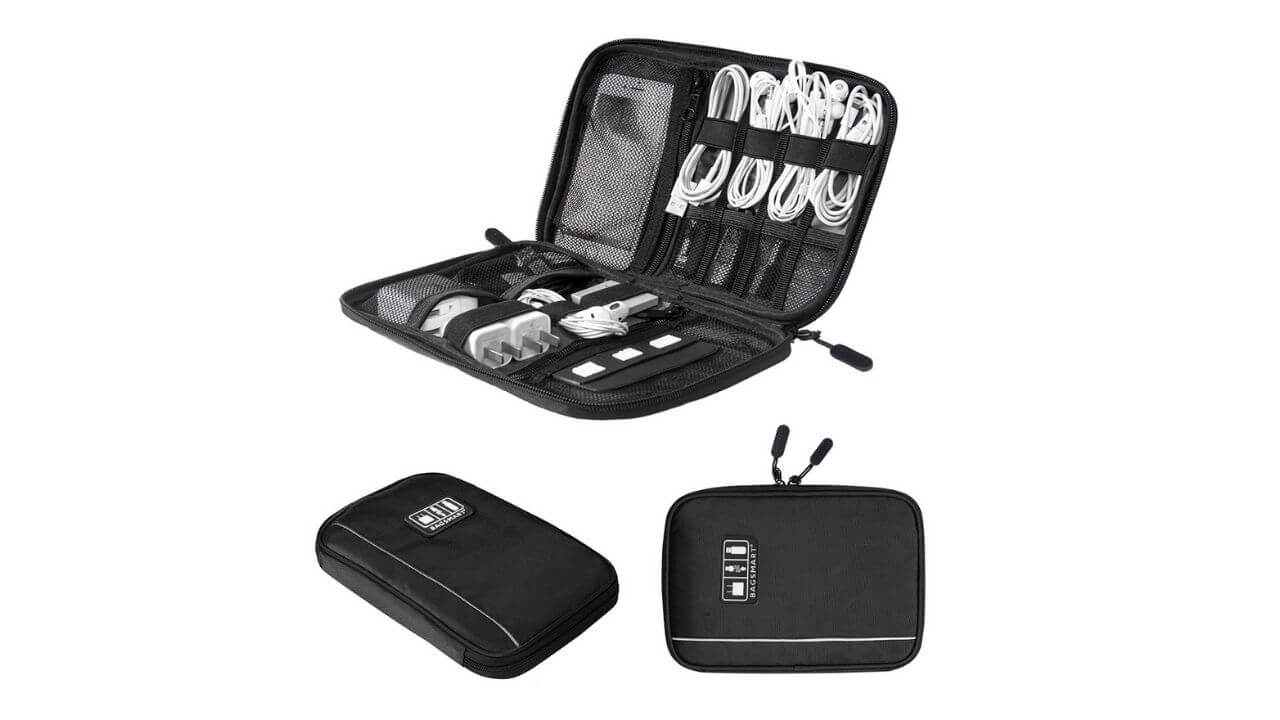 Do you find it difficult to keep track of your cables, adapters, and other iPad accessories? You need not look further than the Bagsmart Universal Cable Organizer. This bag is designed to keep your essential devices easy-to-reach, while you're planning for a vacation or going for an office tour.  The bag is made from a water repellent and durable nylon molding casing, which protects your items from scratches, spills, and accidental dropping. This is one of the best accessories for the iPad Pro in your travel checklist. 
3. Mokin USB-C Adapter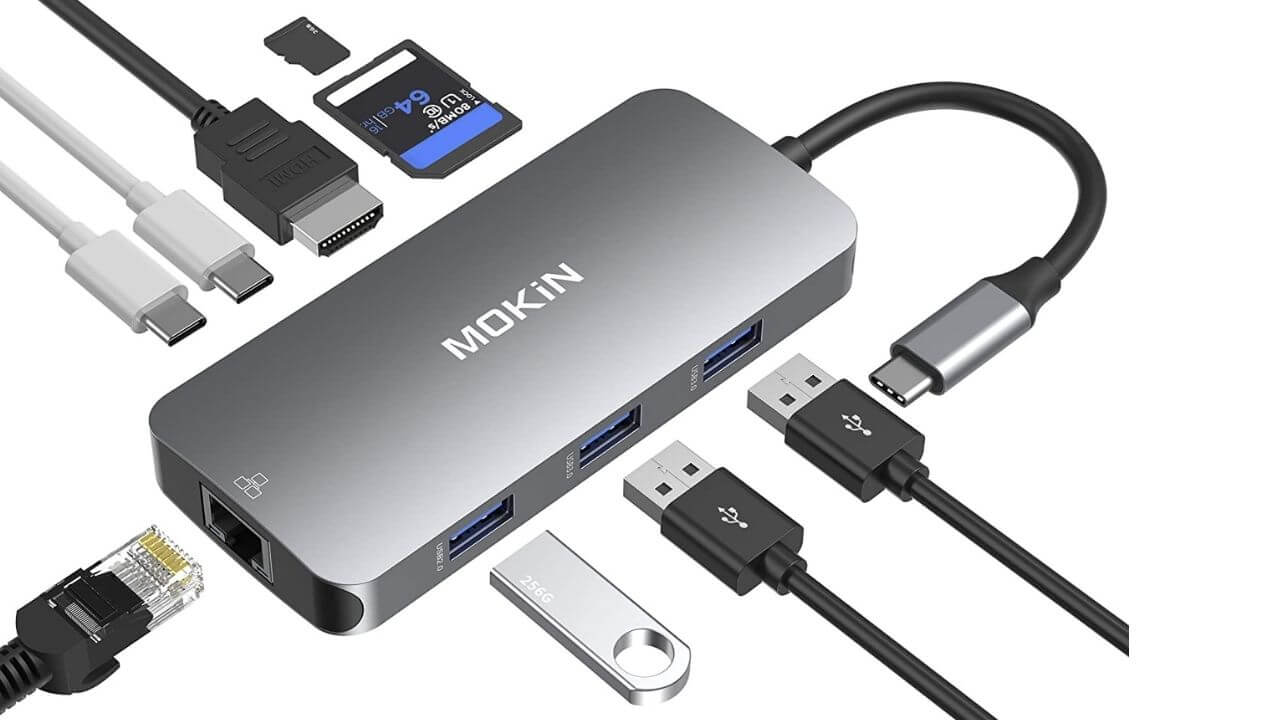 A good USB-C adapter is a must-have accessory for your iPad Pro that allows you to connect and work with multiple devices. And, here we've got a reliable and feature-packed USB-C adapter for your iPad Pro that packs an ultimate fusion of design and performance. The Mokin USB-C 9-in-1 Hub offers all the essential connections in a sleek and compact design. There are three USB 3.0 ports with up to 5Gbps data transfer, a USB-C data, a USB-C PD charging port, a [email protected] HDMI, a Gigabit Ethernet port, an SD, and a TF card slot. That means you can connect and work with up to nine devices at a time. As a bonus, the USB-C PD port supports up to 100W instant charging/passthrough to keep your device running, whenever you need it. 
With an extremely sleek and compact design, you can easily carry this iPad Pro accessory wherever you go.
Also Read: Best Thunderbolt/USB-C Adapters for M1 iPad Pro
That was all for our list of the best iPad Pro accessories in 2022. We'll be updating the list as we come across any amazing accessory, so stay tuned!
Don't miss our roundup on the best accessories for the M1 iPad Pro 5th gen.