Just a week after Apple dropped their much-anticipated iPhone 13 series and a week before Amazon's hardware event, Microsoft has ventured into the arena. Microsoft has refreshed its lineup of Surface devices with next-gen processors.  
All of the hardware listed below is available for preorder on Microsoft.com starting today, with an official release date of October 5. (except for the Duo 2, which launches on October 21). Here's a rundown of everything Microsoft has launched in their Surface event
Surface Laptop Studio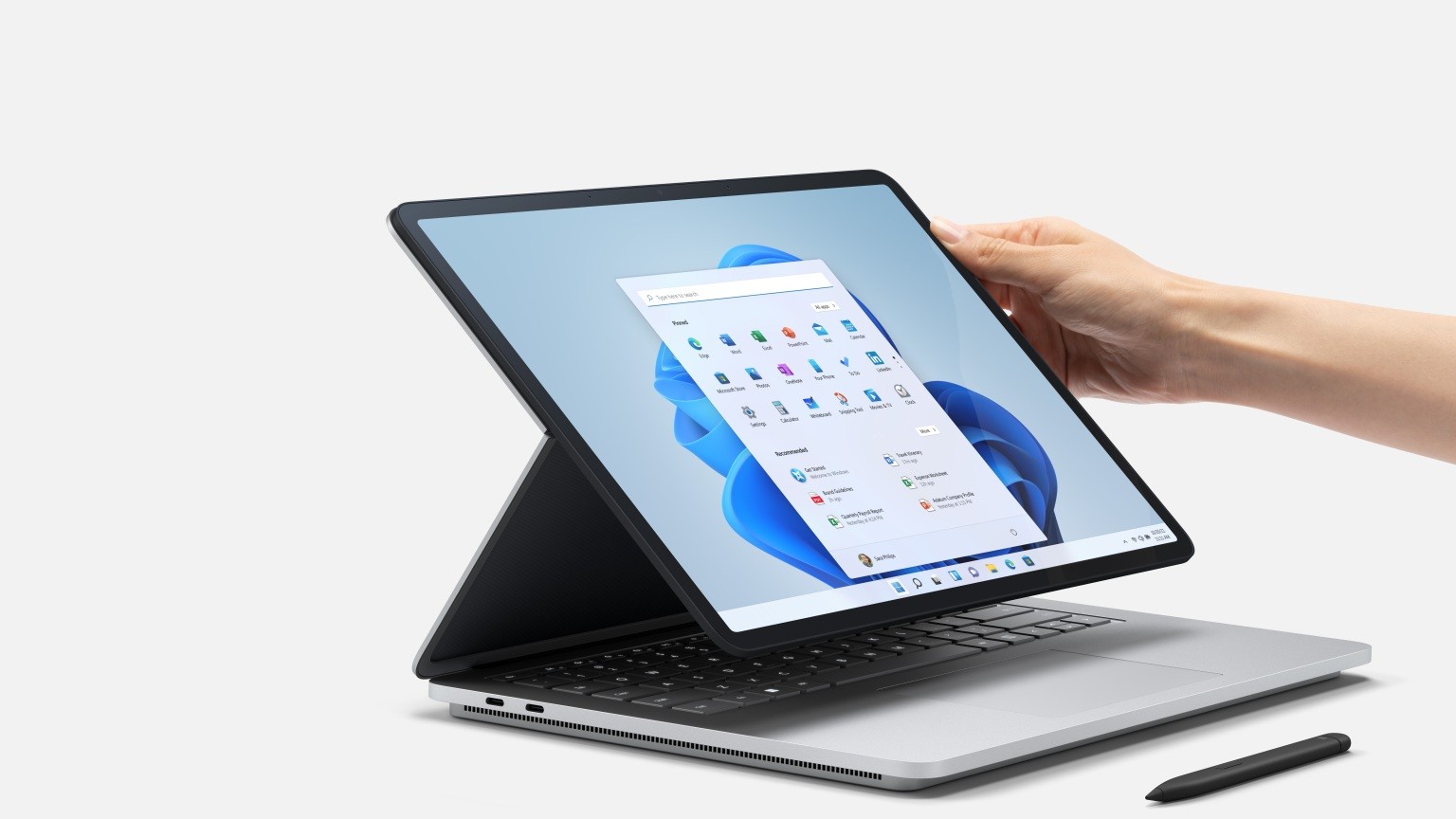 The Surface Laptop Studio is Microsoft's most powerful Surface device to date. It is powered by an 11th Gen Intel Core H35 processor and an NVIDIA GeForce RTX 3000 GPU. It's a first for the Surface family of gadgets, as it's a non-detachable 2-in-1. The Surface Laptop Studio's Dynamic Woven Hinge allows the display to switch between different modes including laptop mode, stage mode and studio mode. The Surface Laptop Studio looks like a cross between the Surface Studio and the Surface Laptop, as its name suggests.
Surface Pro X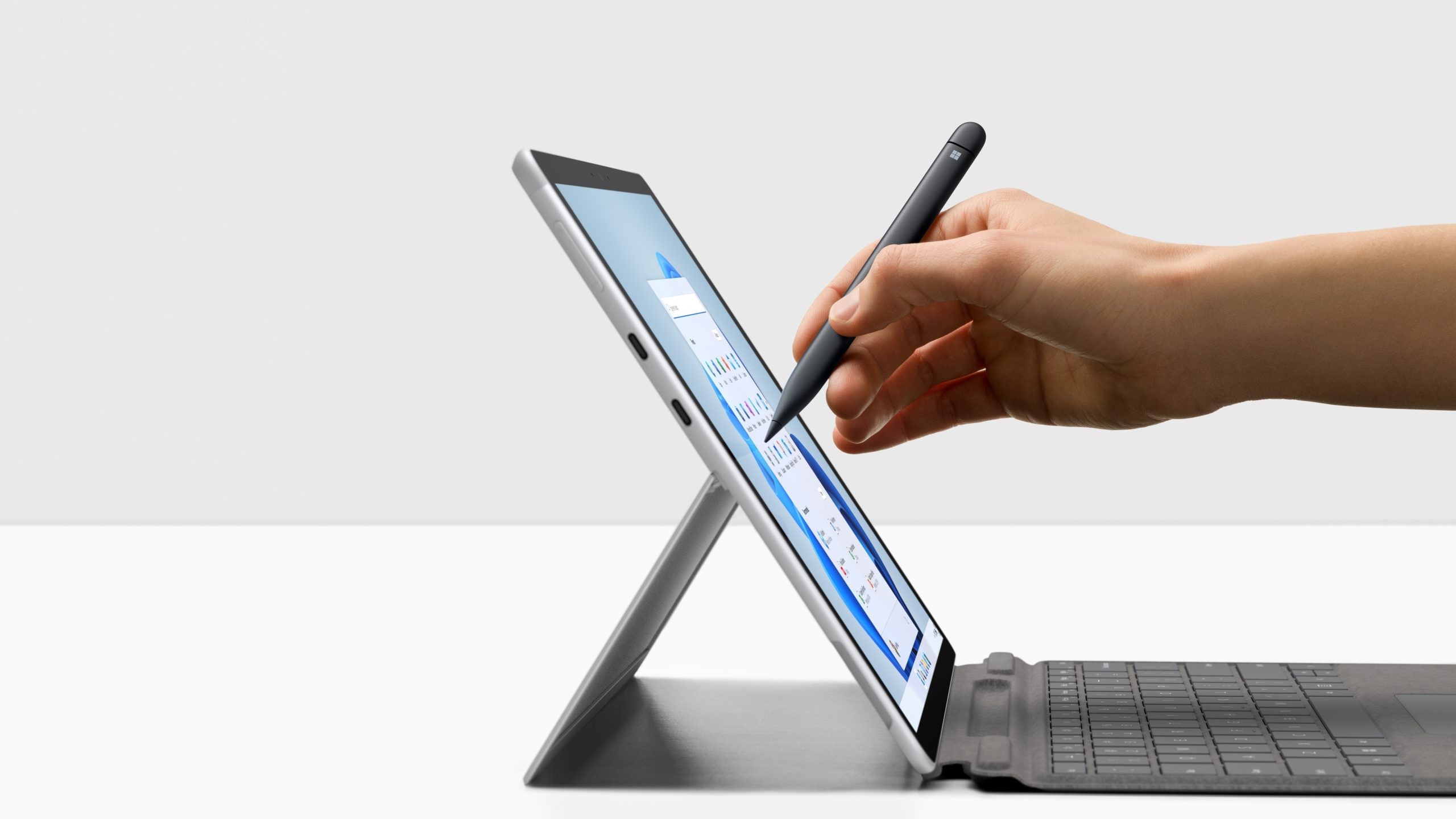 In addition to the LTE variant, Microsoft is releasing a Wi-Fi-only Surface Pro X. The beginning price has also been reduced by $100, bringing it down to $899. The Surface Pro X also comes with upgrades to Windows on ARM, including Adobe Lightroom, Photoshop, Microsoft Office, and Microsoft Teams, as well as a range of optimised apps.
The Surface Pro X, like its predecessor, has a 13-inch touchscreen display, up to 15 hours of battery life, up to 16 GB of RAM, and is powered by Microsoft's own custom SQ2  processors.
Also Read: Best Monitors for Microsoft Surface Pro and Surface Laptops
Surface Pro 8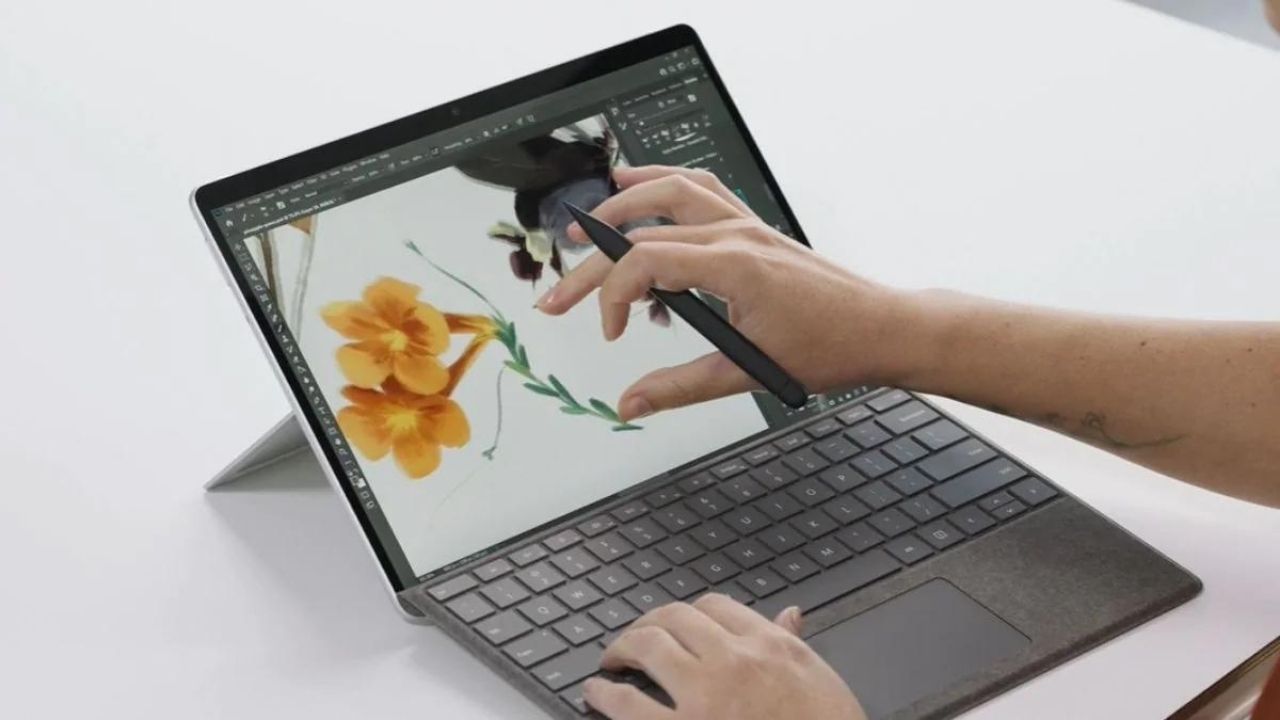 The Surface Pro 8's 13-inch display is larger and brighter. It has a 120Hz screen, Thunderbolt 4 connections, and is compatible with the Slim Pen 2 like the Surface Laptop Studio (sold separately). The removable keyboard can also be used to charge and store the pen (also not included). Microsoft also improved its cameras, including improved low-light performance.
According to Microsoft, the Pro 8 is more than twice as fast as its predecessor, with a 40% increase in CPU performance and a 74% increase in graphics performance. All thanks to the 11th gen Intel Core i5 or i7 processors. The price is $1,100.
Surface Go 3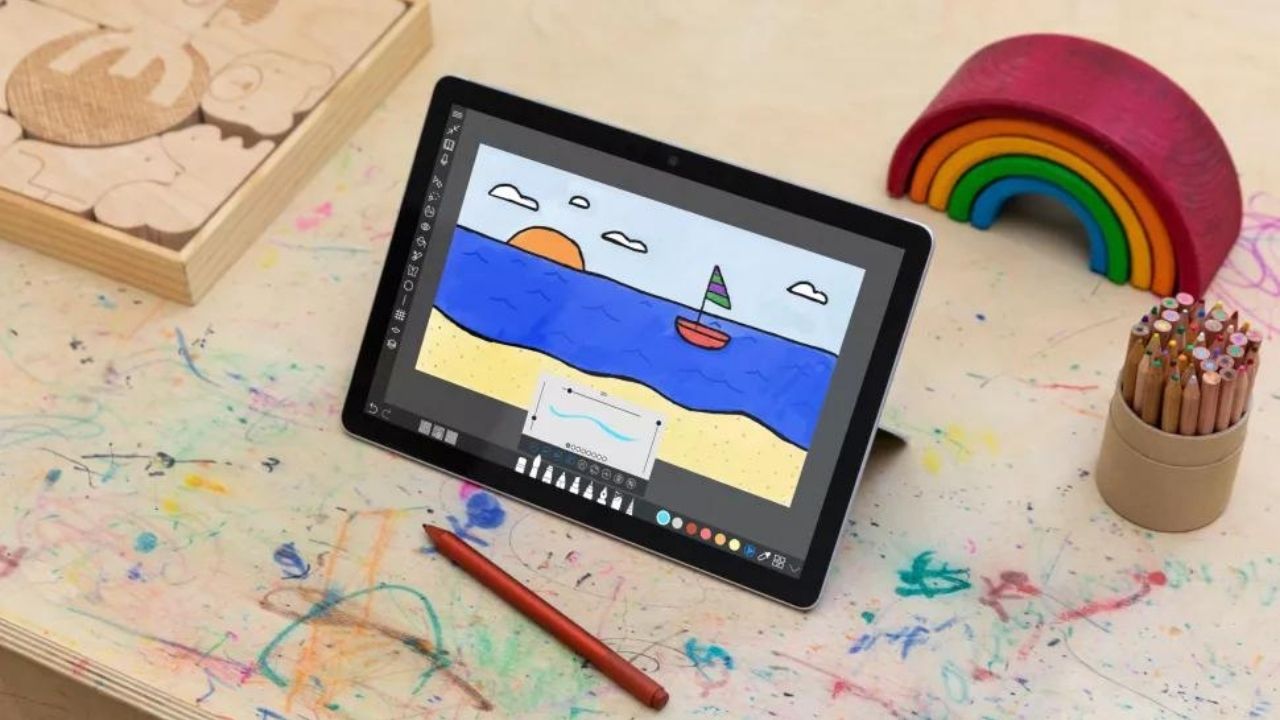 A spec upgrade on the Surface Go 3 improved the Go line's speed. The 10th Gen Intel Core i3 version is 60% faster than the previous model. Surface Go 3 devices with LTE capability are on the coming, allowing users to stay connected.
The Surface Go 3 maintains the tiny form factor that has won many enthusiasts. It sports a 10.5-inch touchscreen display and weighs only 1.2 pounds. It also maintains an affordable entry price of $400.
Additional Accessories 
Microsoft has also launched a new line of accessories to go along with these Surface laptops. Let's take a look at them:
Ocean Plastic Mouse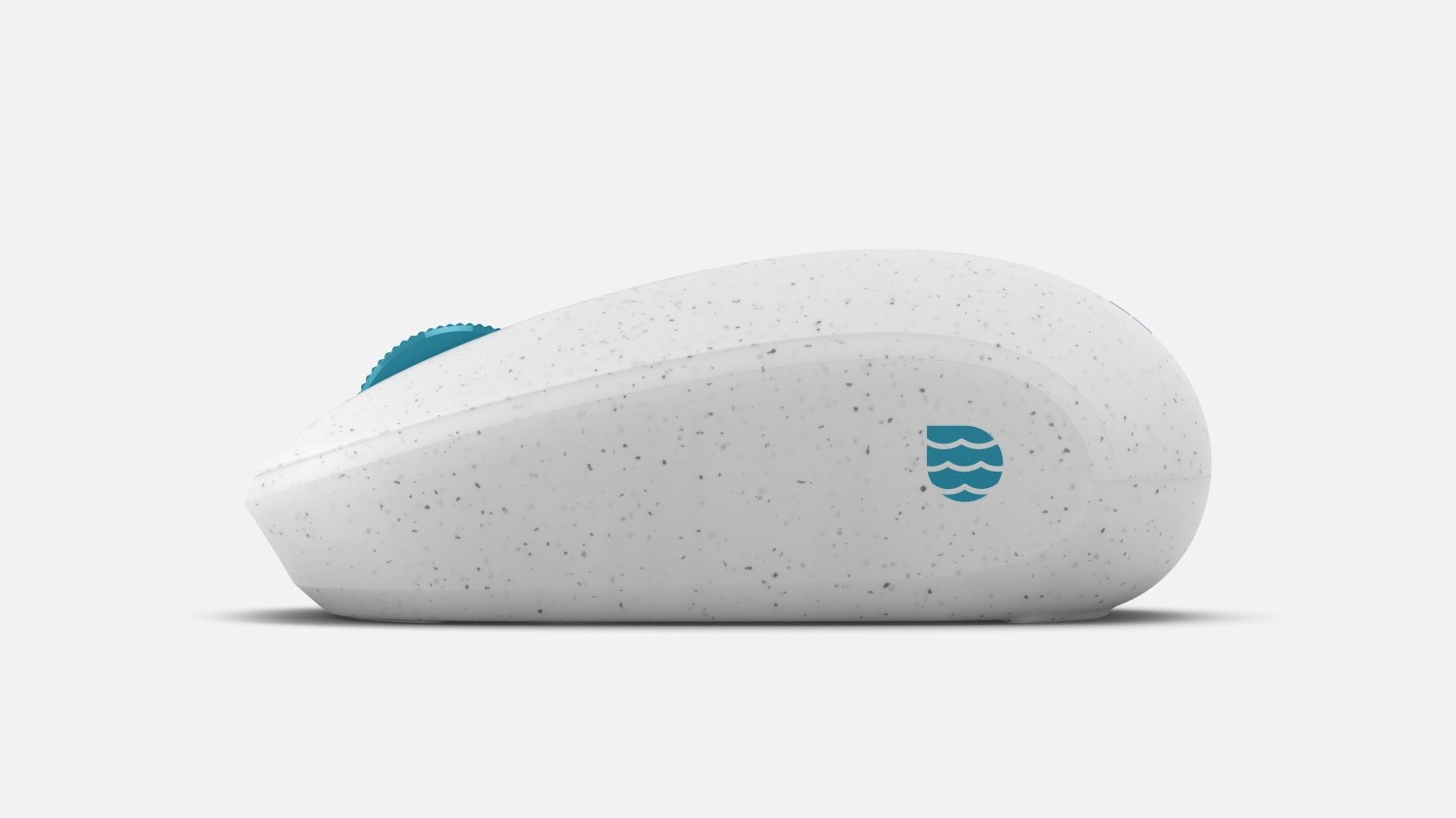 The Ocean Plastic Mouse was announced by Microsoft. The Bluetooth mouse is made out of 20% recycled plastic from the oceans and rivers. It's packaged in a 100 per cent recyclable box. The mouse's form is strikingly similar to that of the Microsoft Bluetooth Mouse. Left and right-click buttons, a built-in scroll wheel, fast-tracking sensors, and Bluetooth connectivity are all included (with up to a year of battery life). It'll cost you $25.
Surface Adaptive Kit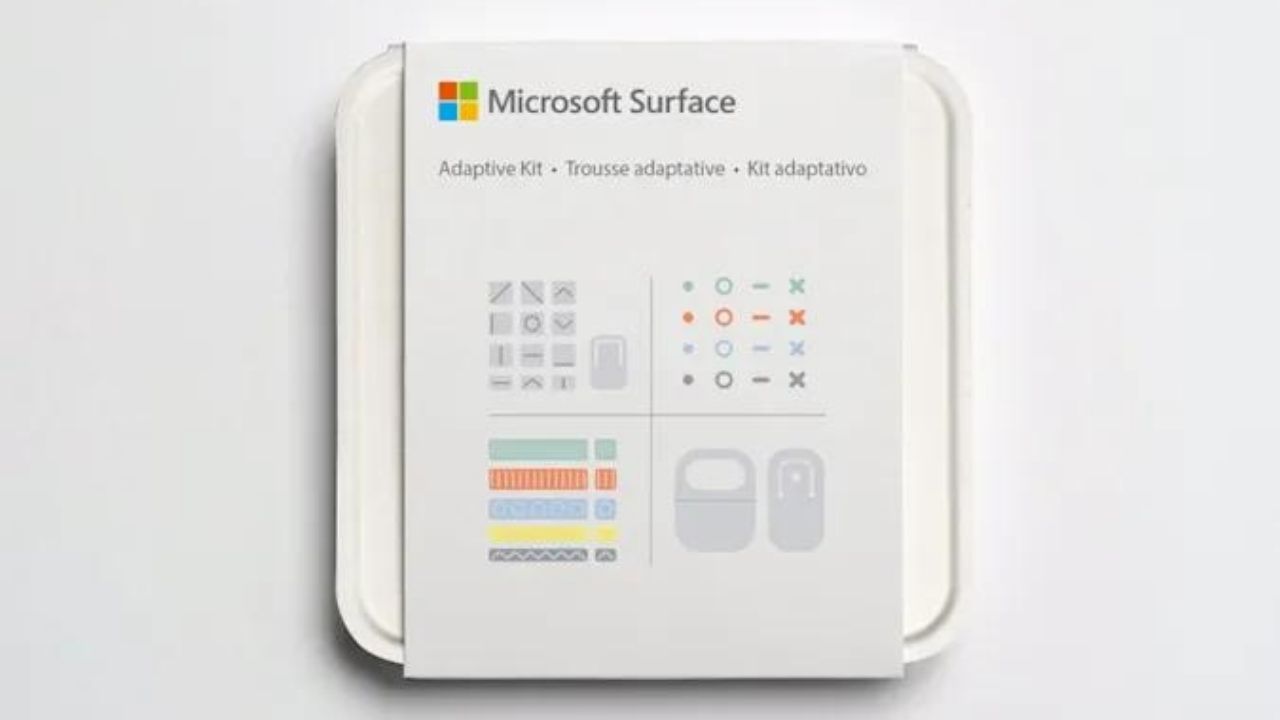 The Surface Adaptive Kit was produced by Microsoft's Inclusive Tech Lab. It's intended to make devices more user-friendly. Keycap labels, bump labels, port indicators, and device openers are used to do this. The Surface Adaptive Kit will be available later this year.
Surface Slim Pen 2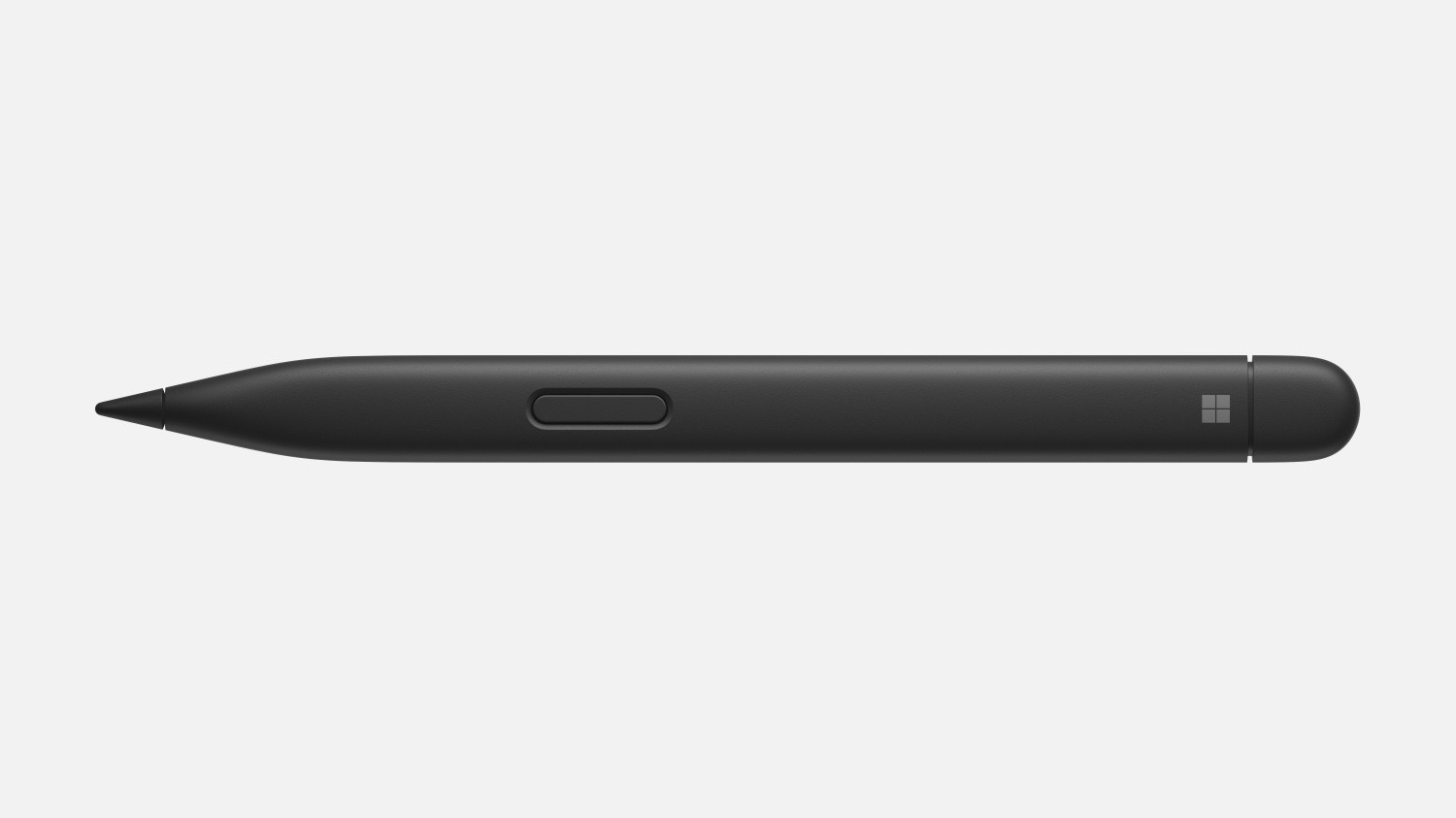 The new stylus from Microsoft includes a sharper tip, ultra-low latency, and haptic feedback. The Surface Slim Pen 2 can be stowed in the Surface Pro Signature Keyboard or magnetically attached to the Surface Laptop Studio.
To produce haptic sensations, the Surface Slim Pen 2 uses new features in Windows 11 and Microsoft's G6 processor, which is found in the Surface Laptop Studio and the Surface Pro 8. When circling to choose material in Microsoft 365 apps or utilising Adobe Fresco tools, a person will be able to feel tactile input.
Although the event on Wednesday was mostly focused on hardware, the majority of the devices shown today are luxury vehicles for Microsoft's newest operating system, Windows 11. 
Windows 11, which was first announced in June and will be available on October 5, is Microsoft's first major operating system update in several years. 
Also Read: Microsoft launches Windows 11: Here's all you need to know