The much-awaited new iPad Pro 2022 is here! Apple has just unveiled its next-generation iPad Pro with an M2 chipset that promises to notch up the M1 performance. As anticipated, Apple announced its latest iPad Pro M2, iPad 10, and new Apple TV via a press release on October 18, 2022. We're also expecting some more exciting launches from Apple this month. 
Talking about the M2 iPad Pro 2022, it's designed to improve upon its already incredible fusion of versatility, portability, and breakthrough performance. It features a new Apple Pencil Hover experience,
faster internet connectivity via Wi-Fi 6E support, a PRO camera system, an industry-leading display, and more. The advanced hardware is a blend of powerful features of iPadOS 16 to make the new iPad Pro more exciting, faster, and power-efficient, if you're coming from an older iPad. 
Here's everything about the new iPad Pro M2
iPad Pro M2: Design and Display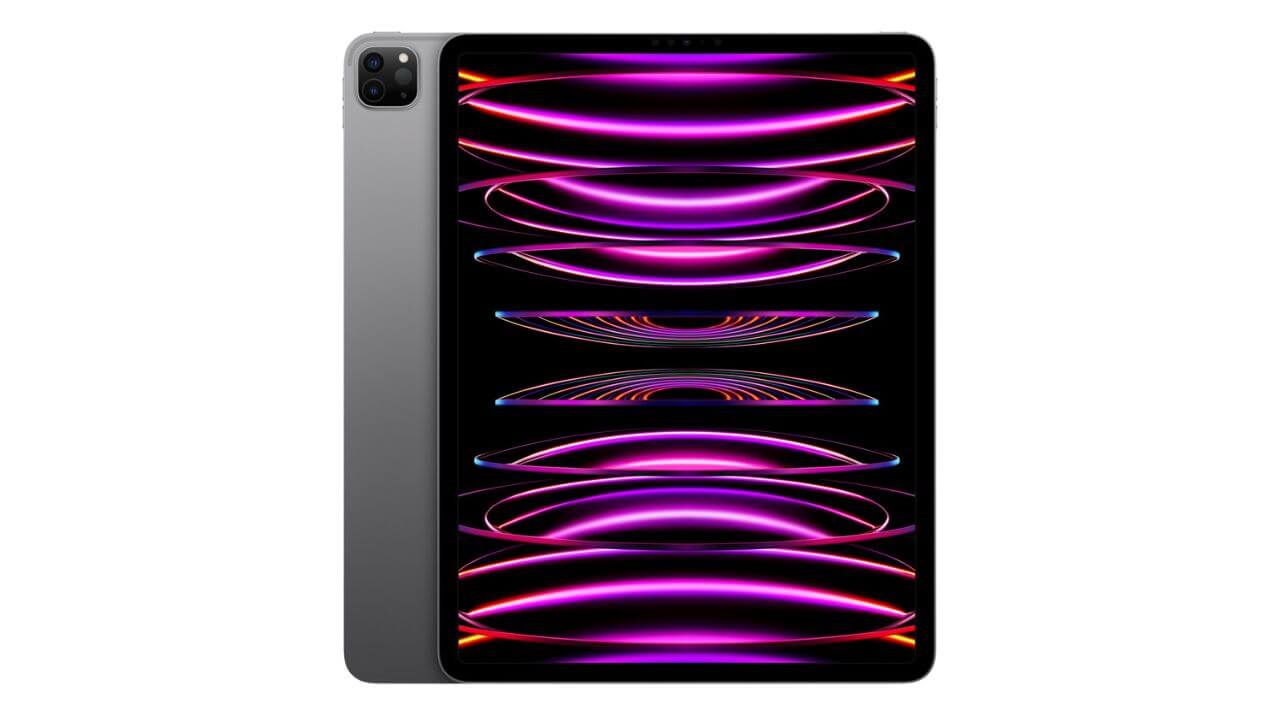 The latest iPad Pro M2 sports a similar design to the previous model. You'll notice the same lightweight designs with narrow bezels. While we were expecting to see a Mini-LED display on the 11-inch model, Apple decide to stick with the same Liquid Retina display with a 2388 x 1668 resolution. This time also, the mini-LED display tech is exclusive to its maxed-out 12.9" iPad Pro that offers a resolution of up to 2732 x 2048 and includes a 2D backlighting system with 2596 full-array local dimming zones. Just like the previous options, you'll find the ProMotion display on both models of the latest iPad Pro 2022. Not to forget, iPadOS 16 brings a host of extra features and improvements to the latest iPad Pro. 
iPad Pro M2: Breakthrough Performance with the M2 Chip
The latest M2 iPad Pro might look identical to its predecessor but the upgraded M2 chipset brings somewhat respectable improvements under the hood. The M2 chip features an 8-core CPU that's up to 15% faster than the previous M1 SoC and a 10-core GPU, which delivers up to 35% faster graphics performance. This is where it leaps over the last generation. The CPU & GPU are combined with the 16-core Neural Engine that can process up to 15.8 trillion operations per second, making the M2 chipset almost 40% faster than M1. Now, it means the iPad Pro M2 would deliver significantly better performance for machine learning tasks. Additionally,
M2 is paired with 100Gbps of memory bandwidth (which is 50% more than M1's bandwidth) and up to 16GB of fast unified memory. 
In short, the M2 chipset can handle the most demanding and Pro-level workflows. It makes the iPad Pro M2 an excellent choice for designers, photographers, video editors, gamers, and more. 
Also Read: Best Video Editing Apps for iPad
iPad Pro M2: Connectivity 
The latest iPad Pro 2022 supports the super-fast Wi-Fi 6E standard to handle even the most demanding workflows. Apple claims that the download speeds are up to 2.4Gb/s which makes it 2x faster than the previous iPad Pro model. If you prefer to use your iPad Pro on the go, you can opt for the Wi-Fi + Cellular model that now supports 5G networks across the globe.
Also Read: Best Thunderbolt Adapters for iPad Pro
iPad Pro M2: Camera
The next-gen iPad Pro 2022 comes with a Pro camera system that houses a 12MP wide and a 12MP ultra-wide sensor. There's a 5-element lens for both cameras, a brighter two-tone flash, and the iPad now lets you shoot ProRes videos at up to 4K@30fps. Additionally, the M2 iPad Pro can transcode the ProRes footage up to 3x faster which makes it a perfect choice for content creators and videography enthusiasts. 
iPad Pro M2: Apple Pencil Hover experience 
Apple claims that the 2022 iPad Pro makes the Apple Pencil experience more precise, effortless, and seamless than ever. The M2 iPad Pro can detect the Apple Pencil up to 12 mm above the display. This allows the users to see the preview of their mark before they make it. Apple further explained how effortless the whole Apple Pencil experience is gonna be on the 2022 iPad Pro. With Scribble, the
text fields will automatically expand when the pencil comes near the screen, and handwriting converts to text even faster. Apple also said that third-party apps can take advantage of this feature to deliver improved experiences.
Also read: Best Note-taking Apps for iPad with Apple Pencil Support for Students & Professionals
iPad Pro M2: Price and Availability
The iPad Pro M2 is up for pre-orders from today (October 18) on the Apple website and Apple Store app. The shipping will start as early as October 26, 2022. The 11" iPad Pro costs $799 for the Wi-Fi model and $999 for Wi-Fi + Cellular option. Talking about the maxed-out 12.9" iPad Pro M2, it will cost you $1,099 for the Wi-Fi and $1,299 for the Wi-Fi + Cellular model, respectively. 
Did you like the new iPad Pro M2? Drop your views in the comments below.