Like every year Google is back with the Google I/O event. Even though Google calls it a developer conference, we have witnessed product announcements and much more in previous year's events. The main focus of this year's Google I/O would be Android 13. However, the tech giant might take this opportunity to unveil some of its products that have been doing rounds on the internet lately. So, this piece is all about what is expected from Google I/O 2022. 
Other than consumer-centric announcements this event is far more beneficial for developers as there will be a lot to learn from this conference. Google also focuses on in-depth sessions about new and established development tools and tricks, so no matter whether you are an Android geek or a developer, the Google I/O 2022 is something you should turn up for.
When is Google I/O 2022 taking place and how can you sign up?
Every year Google holds the I/O event in the month of May, precisely speaking the Google I/O 2022 is taking place on the 11th and 12th of May. Due to the ongoing Covid-19 situation, the conference will be a remote event largely, with a limited in-person audience which may include employees from Google and a few partners who will be able to attend the event live at the Shoreline Amphitheater. If you haven't signed up yet,
Also read: Best Accessories for Google Pixel 6 in 2022
Coming back to the biggest question that you all are curious about. 
What to expect from Google I/O 2022?
If you've been following the rumours and leaks surrounding Google, you might be aware of what to expect from the Google I/O 2022. If not, don't worry, we are here to walk you around a few things that Google might showcase in tomorrow's event. 
Also read: Best Cases for Pixel 6 Pro in 2022
Android 13
We all are aware of Google working vigorously on the next Android version which was internally codenamed after a coffee-flavoured Italian dessert, Tiramisu. The Android 13 has technically already been released in Beta, offering some glimpses about Google's plans for the update. But, we have to wait till the I/O event to understand the company's overall vision for Android 13. 
Also read: Best Accessories for Google Pixel 6 Pro
Google might finally unveil the Pixel Watch
In December last year, reports were beefing up about Google working on a Pixel series smartwatch codenamed "Rohan." We have come across a lot of leaks with real-world images revealing everything one can see in terms of hardware of the rumoured Pixel Watch after Google developers seemingly forgot a development unit in a US restaurant. Now it all seems to be true as this smartwatch has also already been spotted in a US carrier's inventory list. The Pixel Watch is supposed to come in gray, black, and gold finish. Google I/O 2022 might be the best stage for the company to finally unveil its first-party smartwatch to the world. It is also possible that Google might only tease the watch during the event and plan a full-fledged event for later. Time will tell, but we are certainly getting a Pixel Watch soon.  
Also read: Best Google Home Compatible Devices/Accessories to Buy in 2022 
Pixel 6a might debut in Google I/O 2022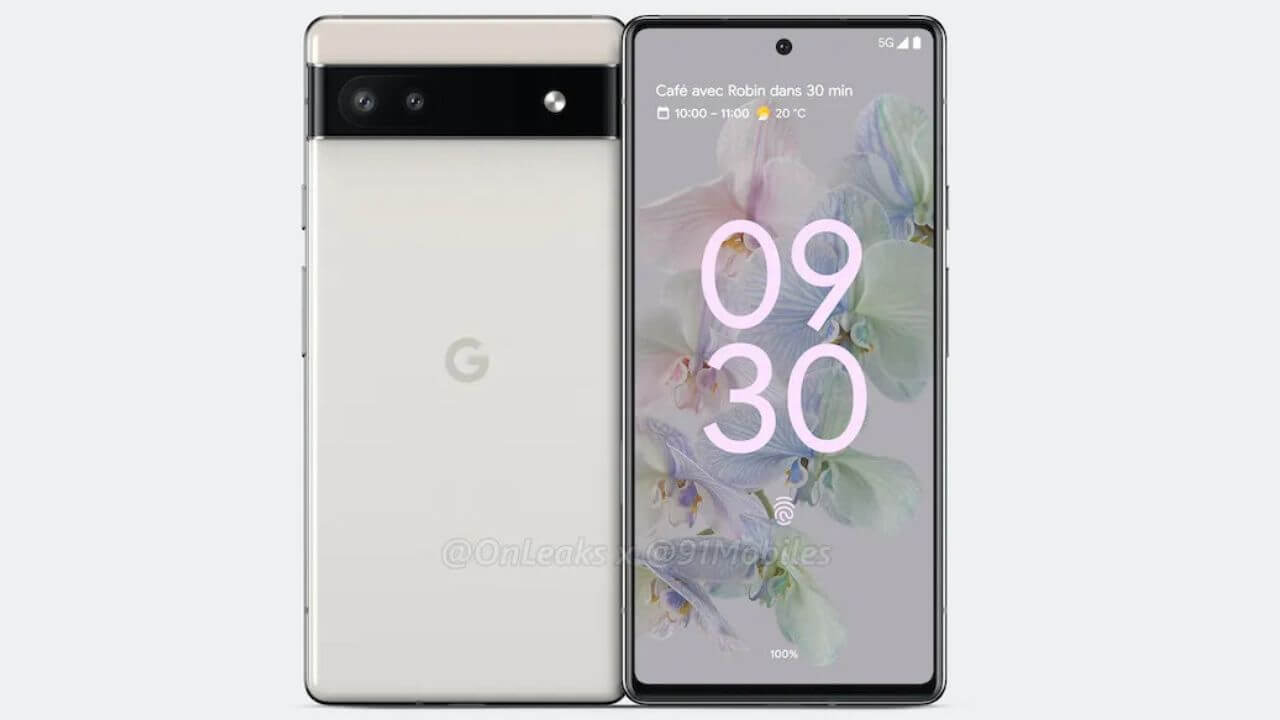 For the past few years, Google has been launching A-series smartphones with reduced specs and affordable prices tag. It's now time to unfold the Pixel 6a that we have seen in many renders. Earlier the existence of Pixel 6a was confirmed as it was seen in Google colouring books. Talking about rumored specs, the new phone could feature the same Google's own Tensor SoC as the Pixel 6 but a downgraded 12-megapixel main camera sensor instead of the Pixel 6's 50-megapixel sensor. It's possible that we might get a glimpse of Google Pixel 6a at I/O 2022. Stay tuned for details.
Also read: How to fix common Google Pixel 6 and Pixel 6 Pro problems
While the above products are certain to get teased or unveiled at the Google I/O 2022, there are a few ones that we aren't sure of. However, they are certainly doing rounds on the internet. Check out some other Google Products that might be included at the Google I/O 2022. 
Reports suggest Android 12L is in development (a new version of the OS optimized for

tablets

and

foldable devices

). Who knows! Google might drop one or two foldable phones or tablets out of nowhere.

Though this rumour is less certain, I want you to know that a recent leak from

Jon Prosser

hinted that Google might drop a new set of truly wireless earbuds called the Pixel Buds Pro. If it happens at the Google I/O 2022, fans would be surprised, for sure.
Don't miss: Top 19 Privacy Settings in Google Chrome that you need to update right now
That's all we have for you here, if we come across any further rumors by the time Google I/O 2022 commences, we will update it for you. Stay tuned by bookmarking our blog and share this piece with some Google enthusiasts.