It's no secret that OnePlus makes some of the best Android phones in the market today. While the OnePlus 8 is an excellent phone, all its thunder was stolen by the OnePlus 8 Pro at launch and the OnePlus 8T a few months later. But none of that changes the fact that the OnePlus 8 is still an extremely capable smartphone today in 2021. Let's talk more about the OnePlus 8.
Design & Build Quality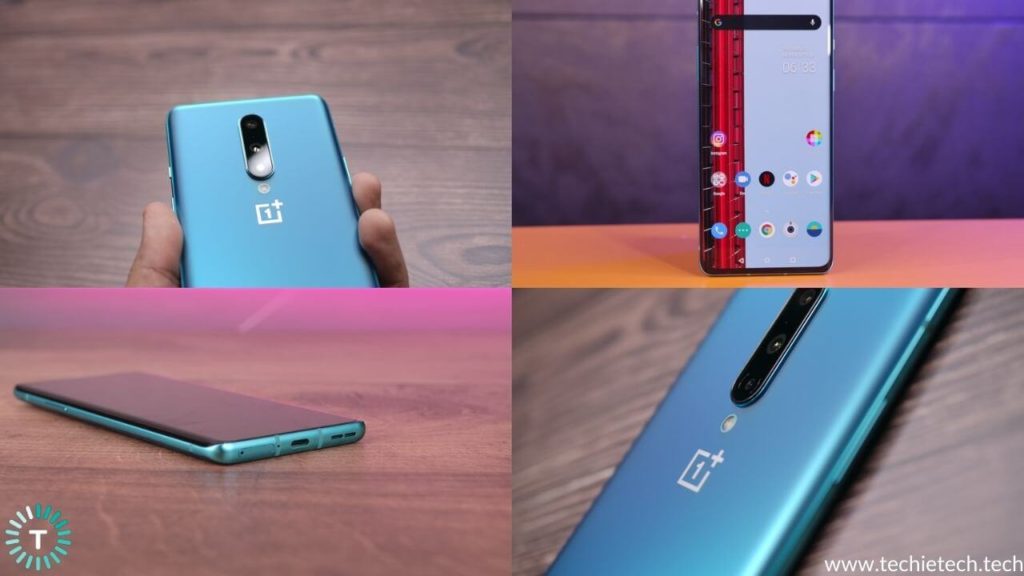 If there ever comes a time when we get to design our own phones, I would definitely pick the size of the OnePlus 8. Honestly, it's just perfect. It's not too large which means that one handed use and general carrying around is very manageable. It's also not too small which means that it still packs a large enough display to provide a decent video watching or gaming experience. The size of this phone was one of my favourite things about it when I first got it and that hasn't changed in all these months. 
Talking of the general build quality, I honestly cannot think of a single bad thing here. I love how it has a small camera bump since all the other flagships are going crazy. I love the frosted glass back because it's just so much better at hiding fingerprints and smudges. The buttons are all clicky and tactile after months of usage. If you held me at gunpoint and forced me to say something bad, I could bicker about the curved display, but frankly, even that is not a problem, because accidental touches were rare thanks to the manageable footprint.
OnePlus has done a great job here.
Display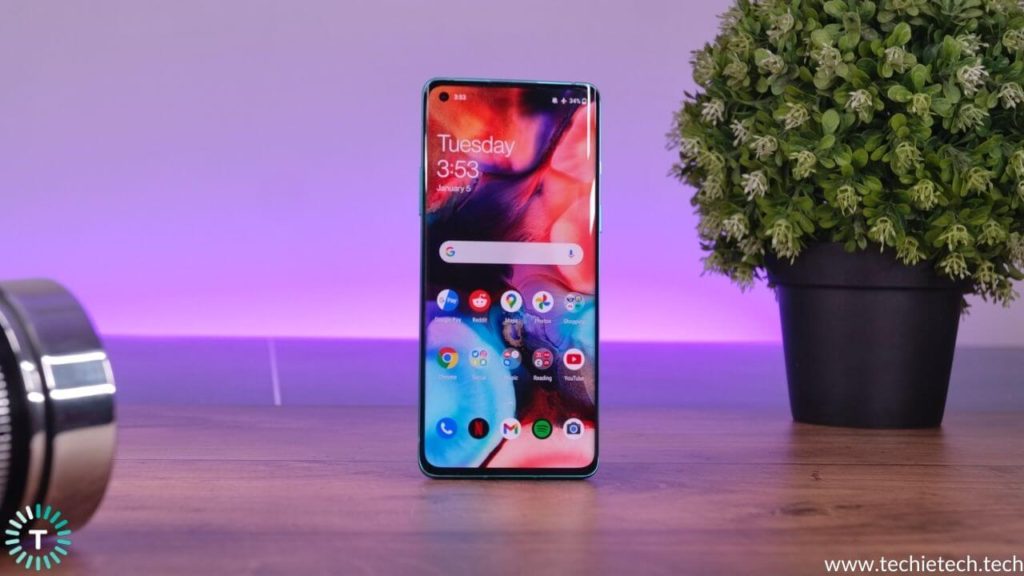 Let's talk about the actual display now. It is a beautiful 90 Hz panel with beautiful colours, great saturation and crispy details. There were a lot of concerns about black crush and smearing and a ton of other issues when the OnePlus 8 first launched but I can confirm that no defects have popped up after months and months of usage. I did face a couple of minor issues. First, the auto brightness just refuses to work sometimes, which led to situations where I waited for the brightness to go down before finally giving up and turning it down manually. Secondly, the minimum brightness is not dim enough which is not ideal for nighttime browsing. But these are very, very tiny issues and overall, I love the display experience on the OnePlus 8. 
Software: OxygenOS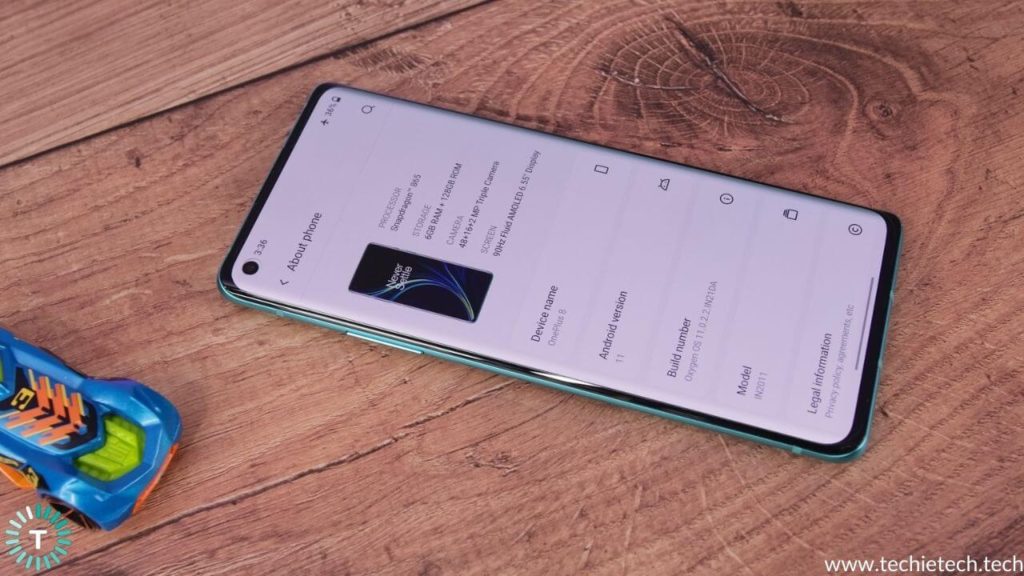 Let's talk software and performance now. The OnePlus 8 got the Android 11, OxygenOS 11 update a few months ago. It brought an all new design language and a few in-demand features like an Always On Display. Now, I don't mind the design language and certainly love having the
new Android 11 features, but if I'm being honest with you, I preferred the vanilla Android look and feel of Oxygen OS 10. I love stock Android and it has always been one of the major benefits for me with Oxygen OS.
Also read: OnePlus 8 vs OnePlus 7 Pro
Performance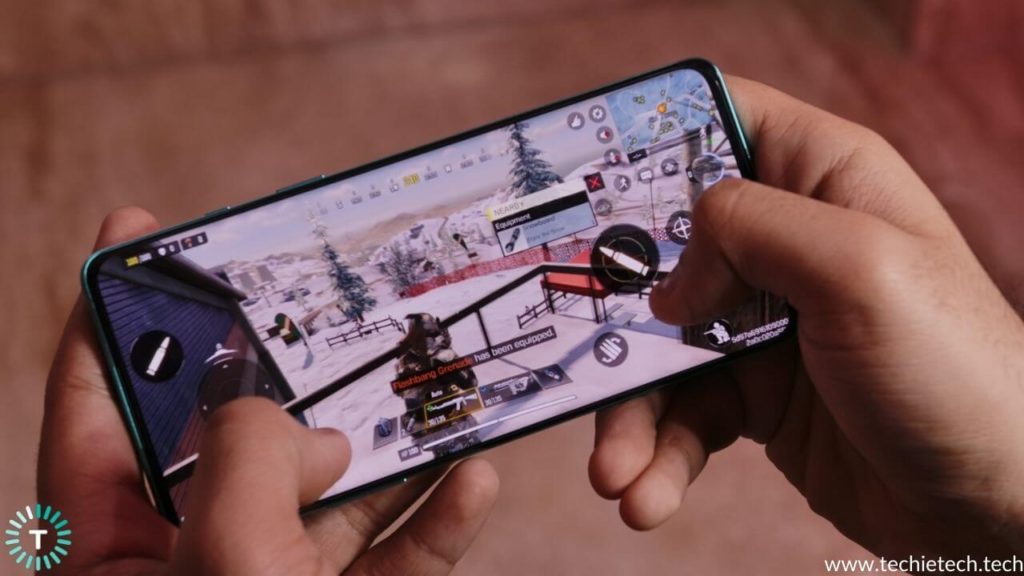 Talking about post-Android 11 performance, the OnePlus 8 is still blazing fast. It packs the flagship Snapdragon 865 chipset and that combined with OnePlus' optimisation translates to possibly the fastest running Android experience in the market today. Be it lightweight stuff like Social Media and texting or heavyweights like video conferencing and gaming, the OnePlus 8 takes it all like a champ. I have the base 6GB RAM variant here and still faced no issues whatsoever with memory management. See, performance has always been one of the strongest aspects of the OnePlus experience and the OnePlus 8 does not disappoint in this regard. I think it will comfortably last another 2-3 years.
Software Updates
But talking of such long term usage, let's also talk about software updates. As OnePlus phones get older, the software updates seem to take longer and longer. Take the
OnePlus 7 Pro, an excellent phone which was OnePlus' priciest at the time of launch. That phone is just 1 generation old and still awaiting the Android 11 update which the newer OnePlus 8 series got back in October. So as the phone ages and newer OnePlus phones are rolled out, don't be surprised as you get pushed further down the priority queue for software support.
Cameras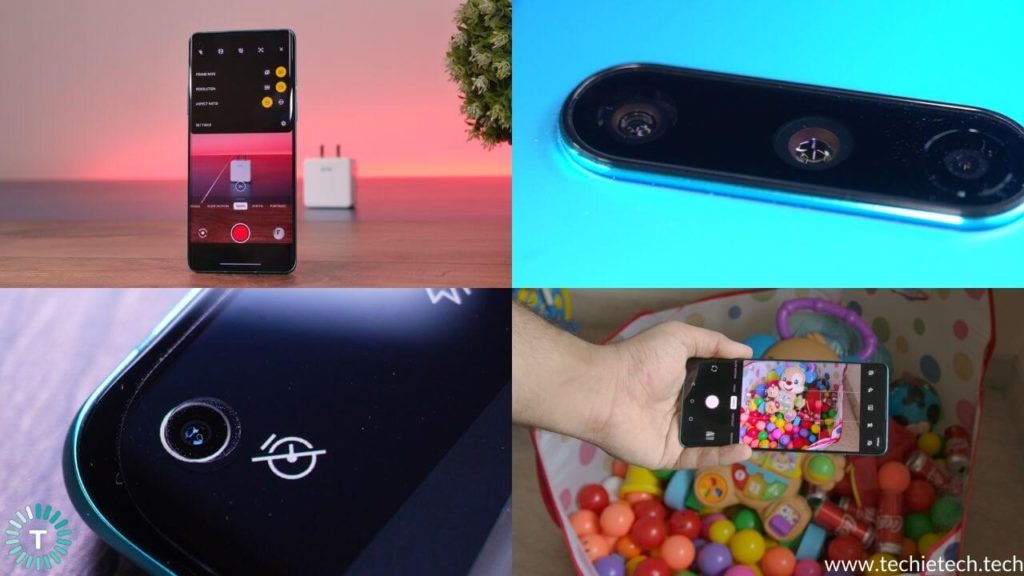 Let's also talk briefly about the cameras. The camera experience has remained largely unchanged since launch so if you want an in-depth analysis, go check out our full detailed review of the OnePlus 8. 
For now, I want to talk briefly about my real life experience. As someone who is not obsessed with having the best of the best quality, the OnePlus 8 has actually provided a good enough experience. The output has been adequate for my regular usage like sharing on Social Media. However, if you click a lot of photos on your phone, there are better Cameras on smartphones even in the same price bracket. If you click a lot of photos but love the OnePlus experience, I would highly recommend going for the
OnePlus 8 Pro instead. 
Battery Life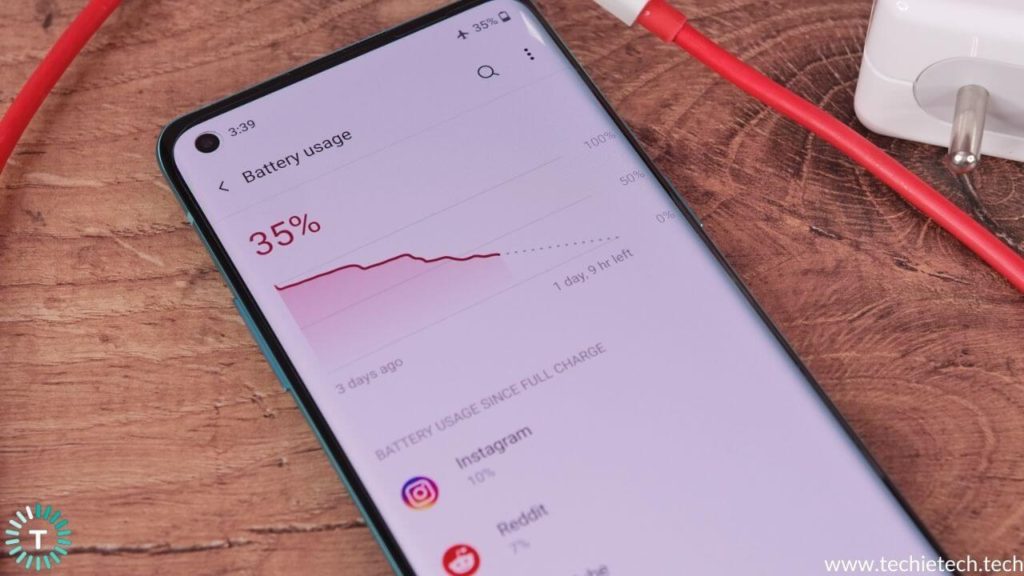 Talking about the battery life, it has actually been surprisingly good. The battery life on the OnePlus 8 Pro took a hit after the Oxygen OS 11 update but seems to be doing great on the OnePlus 8. We are talking roughly 5-5.5 hours of SoT which translates to roughly one a half days of usage. I genuinely have no complaints here.
Even though there is no Wireless charging, fast Warp Charging more than makes up for it in my experience. Charging the phone from 0 to 40% takes roughly 30 minutes which is really good. You also get the fast charging brick in the box, something that we cannot take for granted anymore. 
Call Quality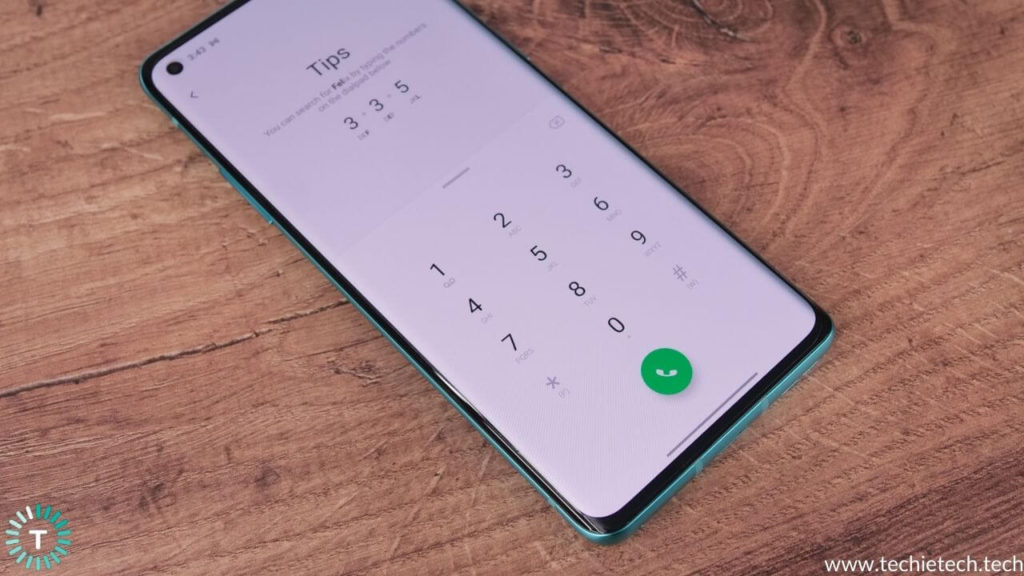 Apart from that, the calling experience on the OnePlus 8 has been phenomenal. Excellent clarity, great signal reception and lightning fast back and forth switches between VoLTE and voice over WiFi. The OnePus 8 provides one of the best calling experiences of any phone today. 
Conclusion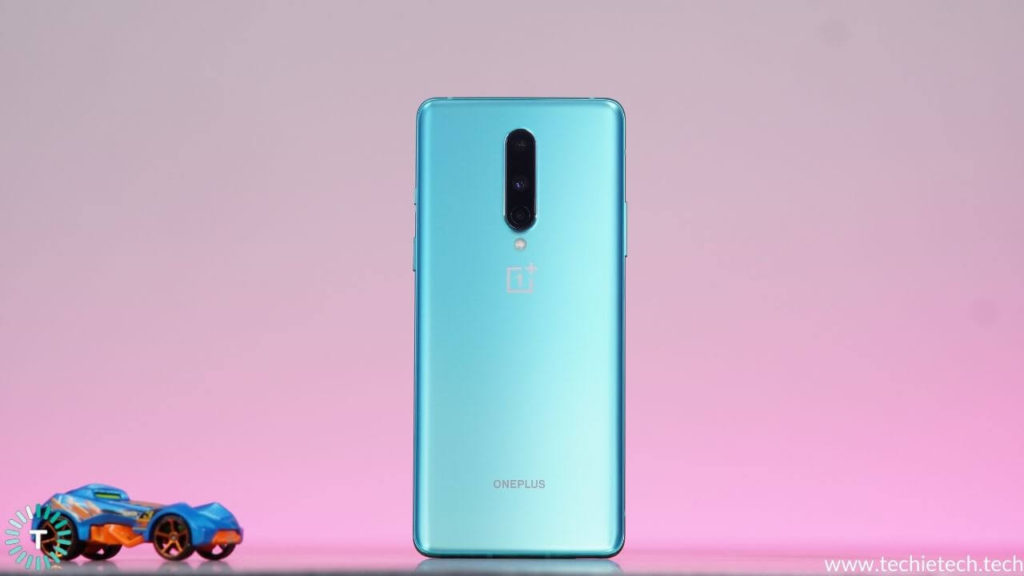 So, should you buy the OnePlus 8 in 2021? Yes, yes, yes. The OnePlus 8, in my opinion, is one of the most balanced Android phones in the market. There are some sacrifices on the camera front, but apart from that, there is basically no area where this phone performs poorly. I love the OnePlus 8 and have no problem recommending it today.
Check OnePlus 8 Price: 
Amazon (US): https://amzn.to/2OXUvSA 
Amazon (India): https://amzn.to/300qaZJ 
Amazon (UK): https://amzn.to/2Xq7MHG