With the introduction of the OnePlus 8 series, the OnePlus 7 Pro has gotten a hefty price cut and is now priced to compete with the OnePlus 8. In my previous coverage of the OnePlus 8, a lot of you guys asked me if they should go for the OnePlus 7 Pro or the OnePlus 8. So, let's decide which phone deserves a place in your pocket. 
OnePlus 8 vs OnePlus 7 Pro: Build Quality & In-hand Feel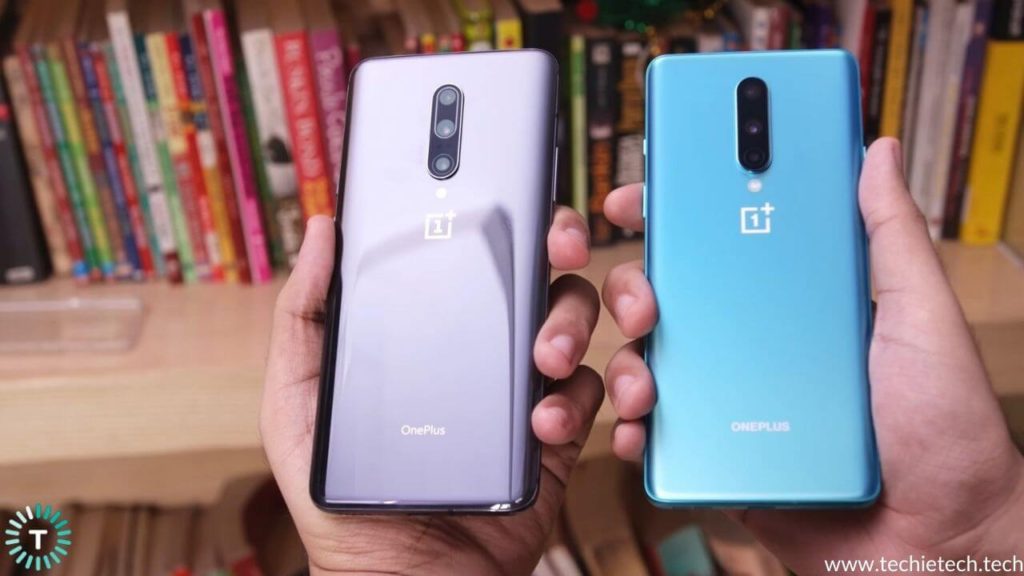 The OnePlus 7 Pro was my favourite phone from last year. It is built like a premium flagship phone and the notchless, bezel-less display just gives it a unique appeal. Of course, that comes at the cost of having a mechanical pop-up selfie camera which adds a lot of weight to the device. There is also the fear of the mechanical components breaking down with wear and tear although there haven't been any issues after my one year of usage. The OnePlus 7 Pro is large, wide, and heavy compared to the narrow and light OnePlus 8.
The OnePlus 8 has a punch hole selfie camera which makes it lighter. Although it is not a compact phone, the OnePlus 8 is definitely easier to manage one-handed compared to the OnePlus 7 Pro. I also much prefer the matte aluminium bands on my glacial green OnePlus 8 compared to the glossy ones on this grey OnePlus 7 Pro. But overall, when it comes to the build quality and in-hand feel, both these phones are incredibly well built. If you're looking for a larger phone, the OnePlus 7 Pro is your pick, while the OnePlus 8 is for those who prioritise one-handed usage. 
OnePlus 8 vs OnePlus 7 Pro: Display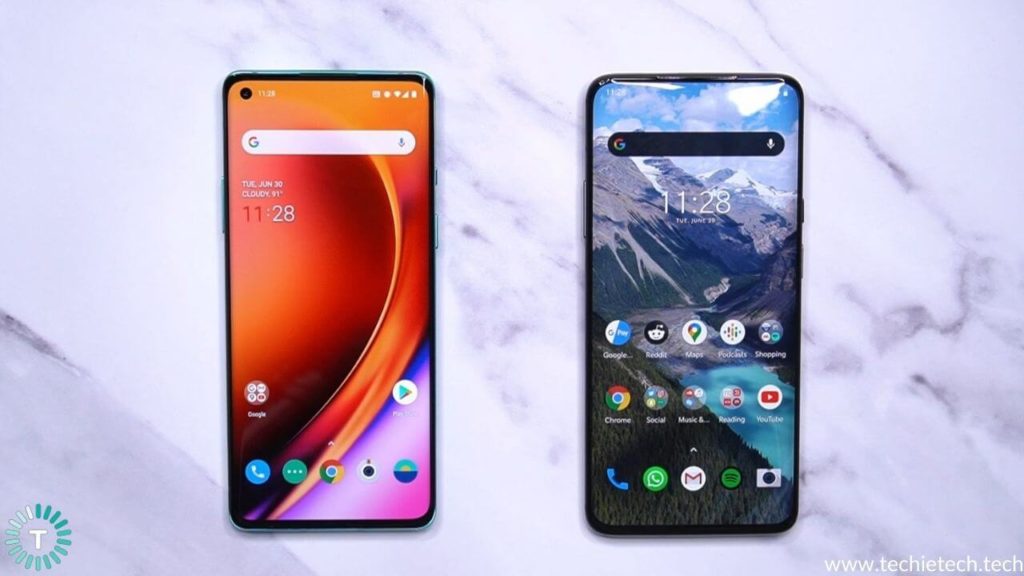 Moving on to the display, both the phones have a 90 Hz refresh rate although the OnePlus 7 Pro does have a higher resolution. To my eyes, the difference in sharpness is barely noticeable. One difference that is noticeable is how much better the wider display on the OnePlus 7 Pro if for watching videos. When it comes to colour and saturation, again both these phones are very similar although if I have to choose, I will give a slight edge to the OnePlus 7 Pro. Both the phones face an equal amount of issues with palm rejection so again, no winner or loser here. Overall, when it comes to display, both phones provide excellent display panels although if I have to pick, I'll go for the OnePlus 7 Pro for the clean, no notch look. 
Also read: OnePlus 8: Display Issues?
OnePlus 8 vs OnePlus 7 Pro: Performance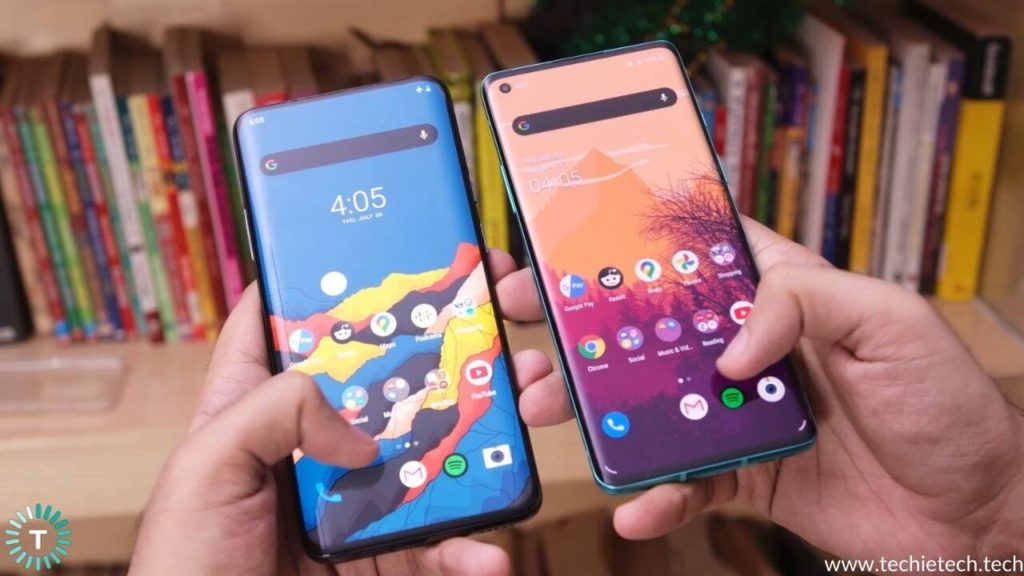 Talking about the performance, both phones run on OxygenOS although the OnePlus 8 does have a few add-ons like a cool new fingerprint animation and the ability to switch to Google's feed on the home screen instead of OnePlus' own. But pure performance-wise, both these phones excel at gaming, multitasking, memory management, and of course, day to day usage. One thing I would like to point out here is that, while both these phones do perform equally today, 2 or 3 years down the line, the OnePlus 8 will be a better performer because of it's newer generation processor. So, if you are going to get one of these for long term usage, I would strongly suggest the OnePlus 8. It has the newer processor and it will get an year more of software updates. 
OnePlus 8 vs OnePlus 7 Pro: Camera Comparison
In terms of hardware, the OnePlus 7 Pro has an edge in optics, thanks to the telephoto lens & laser Autofocus. On the other hand, OnePlus 8 has a 2MP Macro lens and uses hybrid zoom. The primary rear and the front camera use the same sensor. So, it all comes down to image processing.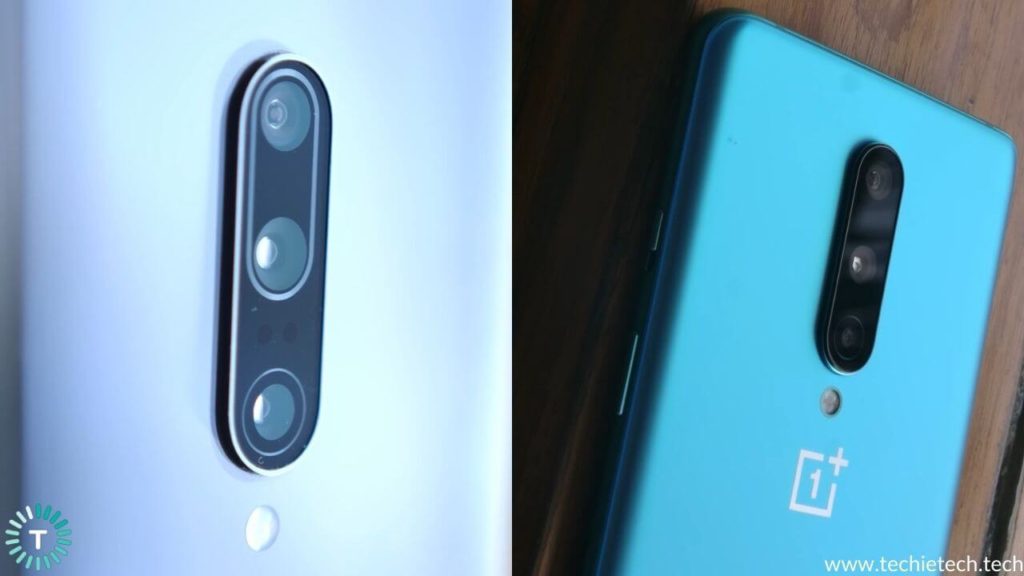 Photos:
Both take fairly good pictures but the OnePlus 8 wins at better colour rendition & exposure. This doesn't mean the OnePlus 7 Pro is bad. The pictures shot with the 7 Pro are sharp but have more contrast.

OnePlus 8 has better noise processing both indoors and in low light conditions.

Both take decent selfies but OP7 Pro has a pop-up selfie camera which might be an issue for some people. 

OnePlus 8 isn't as good as the OnePlus 7 Pro when it comes to skin tones. But makes up for it with the built-in subtle filters.

The OnePlus 7 Pro takes better portraits, thanks to the 3x telephoto lens but the OnePlus 8 does a pretty good job considering it does not have a telephoto lens or depth sensor.

Low light performance is quite similar on both the devices but OnePlus 8 performs slightly better because of the improved noise processing. 
Full resolution camera samples:
Videos:
Both perform similarly when it comes to shooting videos in 1080p/4K in different frame rates. Although, I loved the 21:9 aspect ratio or CINE video mode in the OnePlus 8 (as OnePlus calls it). It's fun to watch especially on a smartphone.

OnePlus 8 Video autofocus is a bit slow compared to the OnePlus 7 Pro, due to the lack of the laser Autofocus module. 

The Super stable mode has gotten significantly better compared to the OnePlus 7 series. 

The caveat with OnePlus 8 is the camera app is not optimized at all and

causes overheating and random app crashes

.
In short, the camera performance is somewhat the same but the OnePlus 8 gets more points for better image processing especially for improved HDR & colour rendering. The camera app user experience is pretty bad on the OnePlus 8. Hopefully, this should be fixed in future software updates.  
OnePlus 8 vs OnePlus 7 Pro: Battery Life
When it comes to the battery life, I am actually not sure how to make a fair comparison here. My OnePlus 8 lasts for a day to a day and a half of mid to heavy usage. That is the exact same battery life I was getting with the OnePlus 7 Pro when I got it last year but in the present moment, the OnePlus 7 Pro can not last beyond a day. It comfortably lasts from morning to bed time but I would have to charge it by then which is not the case with the OnePlus 8. So, I guess if you are buying both of them new, expect very similar battery life. In real life though, both phones support fast warp charging which is basically a great solution to all battery problems. Both phones do not support wireless charging so keep that in mind if you are someone who likes that feature.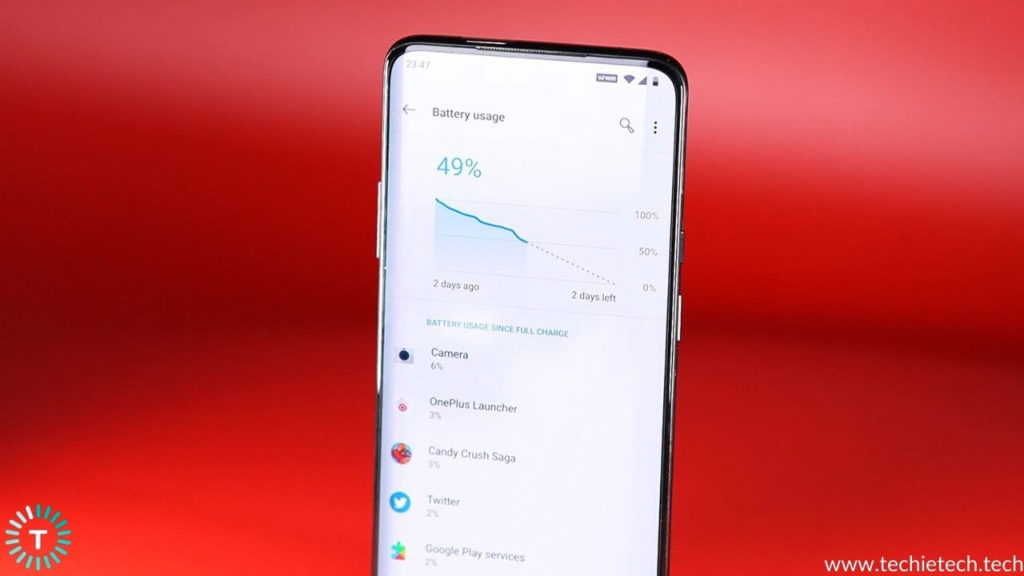 OnePlus 8 vs OnePlus 7 Pro: Fingerprint Sensor, Speakers & Call Quality
Other than that, the fingerprint sensors on both these phones appear to be the same. Fast, accurate, reliable. There is a slight difference in the stereo speaker setup. The OnePlus 8 sounds better to my ears although the difference is not that significant. There is a somewhat significant difference when it comes to call quality. During phone calls, the caller always sounded better on the OnePlus 8 and even they could tell that my voice sounded clearer when I was using the OnePlus 8. The earpiece on the OnePlus 7 Pro is a bit more muffled in comparison. Both phones are equally good at holding on to a signal in my experience. 
Watch our video comparison of the OnePlus 8 and OnePlus 7 Pro:
OnePlus 8 vs OnePlus 7 Pro: Conclusion
Finally, in conclusion, I would like to say that if I were a consumer looking to choose between the 2 of these phones today, I would definitely pick the OnePlus 8. It will last longer, will perform better and is just an overall brilliant phone. If you are a OnePlus 7 Pro user thinking of upgrading to the OnePlus 8 or even the 8 Pro, I would strongly recommend against it. See, there are differences between the two but those only come into account when you are looking to pick either of two. If you have one already, it makes no sense to spend more money and upgrade to the other one. So, save your money and wait till at least the OnePlus 9 comes.
OnePlus 8 Price:
Amazon (US/UK): https://amzn.to/2OXUvSA 
Amazon (India): https://amzn.to/300qaZJ
OnePlus 7 Pro Price:
Amazon (US/UK): https://amzn.to/34uPnMG 
Amazon (India): https://amzn.to/3efmBEi