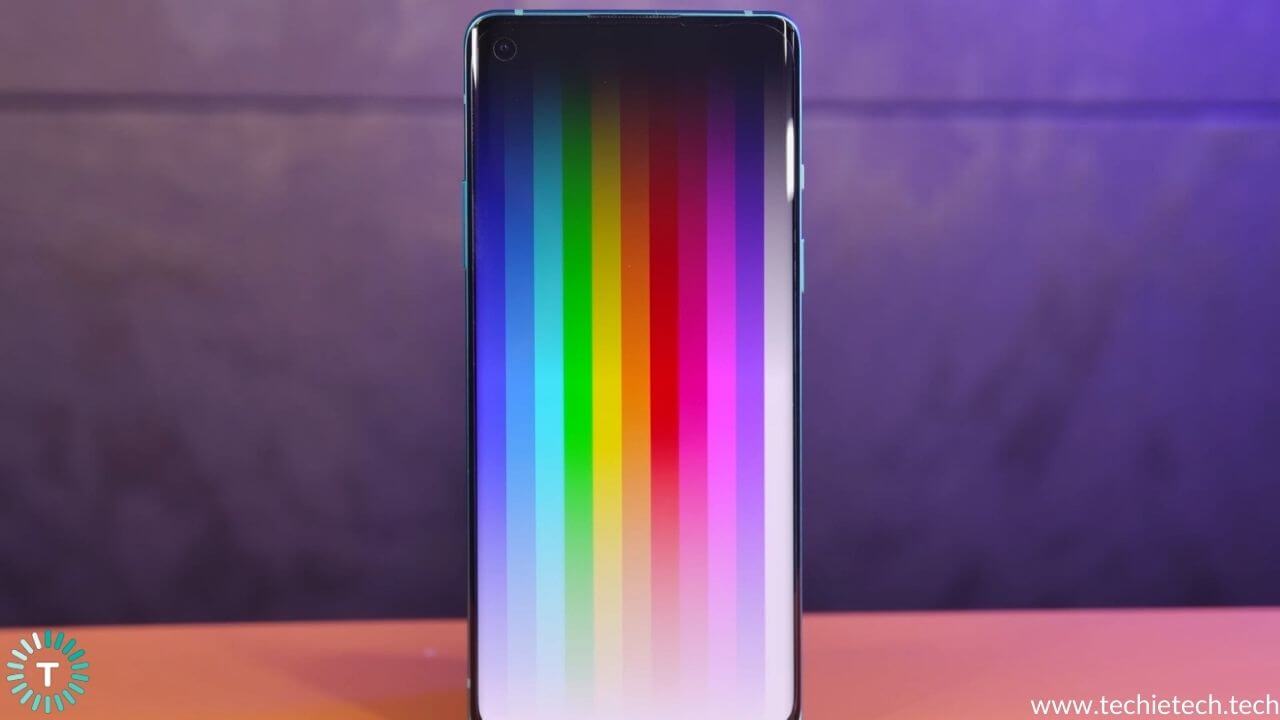 Before we talk about the OnePlus 8, let's take a quick moment to study the chronology here. The OnePlus 7 Pro was my favourite phone from last year. Because it was the successor to my favourite phone, I was really excited about the OnePlus 8 Pro this year. COVID happened and sales got delayed but finally got the OnePlus 8 Pro after months of waiting. It had horrible display issues so got rid of it and got the OnePlus 8 instead. And so here we are, with the OnePlus 8, and let us see if the OnePlus 8 is also having the same issues that the OnePlus 8 Pro did. 
Testing the display of OnePlus 8 
Let's get right into it. I used all the same testing methods to test the OnePlus 8 as I did with the OnePlus 8 Pro. 
Issue #1: Dark Bar Issue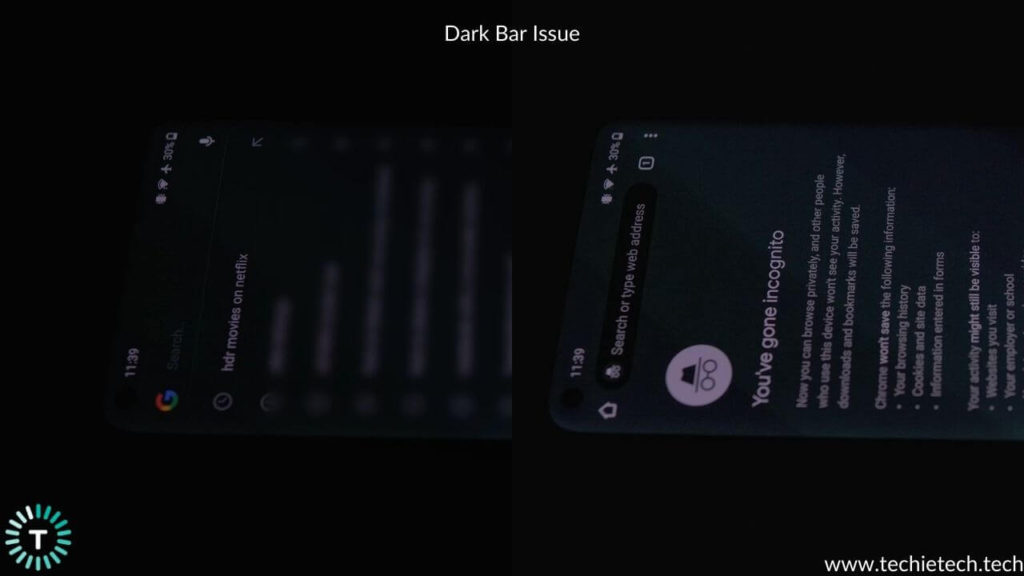 Getting straight into it. Let's begin with the selfie camera black bar issue. I tested the phone again and again with dark environments and low brightness levels. I tested it on around 50 shades of grey. But I could not see this issue on the OnePlus 8. No matter how hard I looked, how much I tried, this issue could not be seen. So safe to say, the OnePlus 8 does not have the top banding issue. It is such a relief because pretty much every OnePlus 8 Pro has this issue. 
Issue #2: Black Crush Issue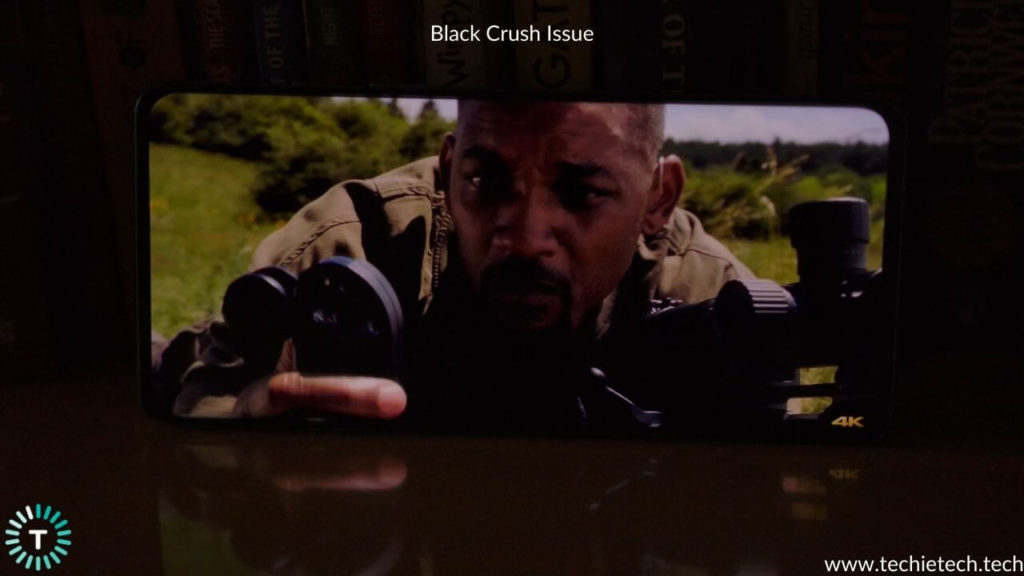 Moving on, I tried to notice the black crush and uniformity defects. Now the thing with black crush is, it is not consistent. You can see a lot of black crush at one time and none at all at some other time even if you are watching the same content. I am happy to report that the OnePlus 8 has almost 0 black crush according to my thorough testing. It is much, much lesser than the OnePlus 8 Pro. Even my OnePlus 7 Pro had some visible black crush and although it was not an issue at all, I am happy that the OnePlus 8 is even better. It is an amazing display. 
Also read: OnePlus 8 Detailed Review
Issue #3: Green Tint Issue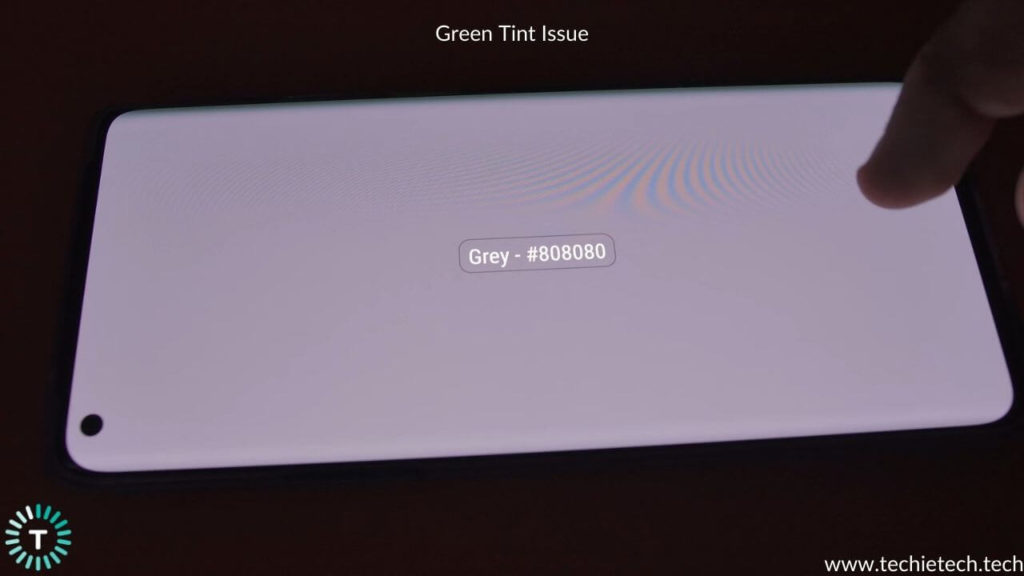 Talking about the green tint, my 8 Pro did not have a green tint issue and neither does the OnePlus 8. But there is something worth talking about here. Although this is not a defect, it is something bizarre. The color temperature of the display is slightly different at 60 Hz and 90 Hz. Again, this is not an issue at all, it is just something interesting that I found worth mentioning. 
Conclusion
So that is about it guys. In conclusion, I will say that I am definitely sure now that the OnePlus 8 does not face the issues that are being faced by the OnePlus 8 Pro. In fact, if you don't care about the camera quality very much, I would strongly recommend going for the OnePlus 8 because it is just as good and actually has a better display. The difference between 90 Hz and 120 Hz is barely noticeable but the difference between a perfect and defected display is clearly visible. If you need us to perform any more tests on the display or any other question, ask in the comments section below. 
Confused between the OnePlus 8 and OnePlus 7 Pro? Read our detailed comparison.