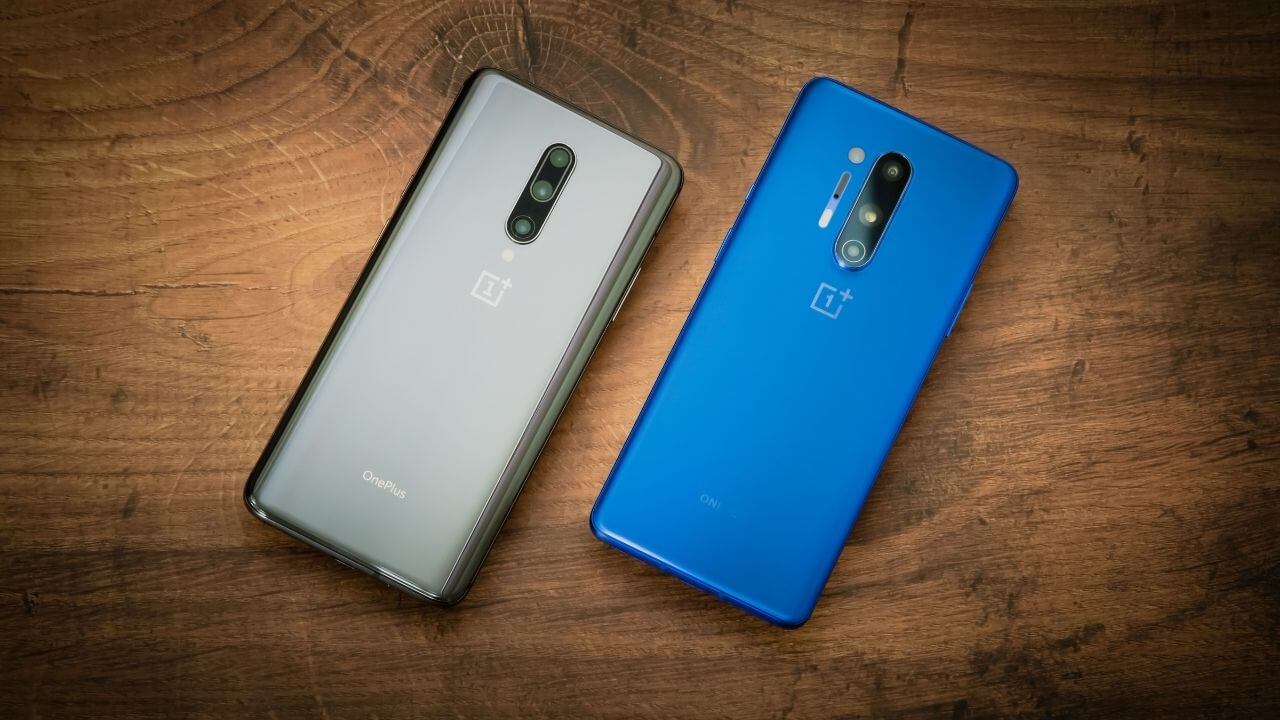 The OnePlus 7 Pro was OnePlus' first attempt at trying to barge into the world of flagships after making a name in the world of flagship killers. While it had its share of compromises, it was still one of the best phones last year and my daily driver. Naturally, this got me pumped up about the OnePlus 8 Pro and now that I've used it for a long time, let's put them head to head and find out how they compare. 
OnePlus 8 Pro vs OnePlus 7 Pro: Build Quality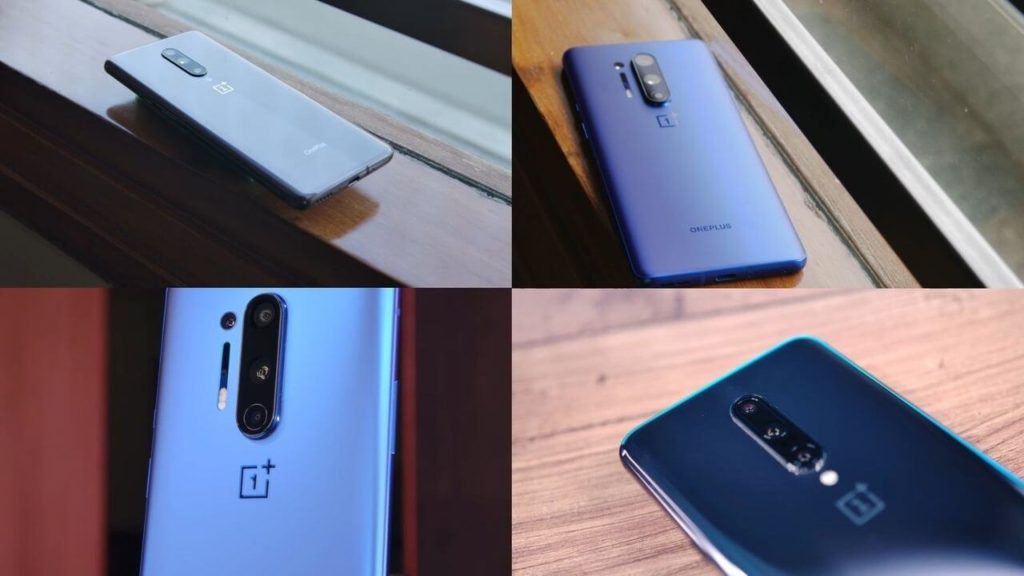 When I first reviewed the OnePlus 7 Pro, I said that the build quality of this phone is unlike every other OnePlus phone. The theme continues on with the OnePlus 8 Pro. Both these phones have flagship-level, premium build qualities with a level of attention and detail that can only be seen in the topmost tier of smartphones. My mirror grey OnePlus 7 Pro has a glossy aluminium frame along with a glossy glass back which looks good but attracts fingerprints. On the other hand, the Ultramarine blue OnePlus 8 Pro has a matte aluminium frame and a satin-like matte finish on the back glass which takes care of fingerprints and looks and feels better in the hand. 
Another thing that I prefer on the OnePlus 8 Pro is the form factor. It is narrower and taller than the OnePlus 7 Pro which makes it easier to handle one-handed. Also, the OnePlus 7 Pro has that mechanical front-facing camera which makes it unevenly heavy at the top while the 8 Pro has a more balanced weight distribution. The one thing where the Oneplus 7 Pro wins is the display glass. It is hard to explain and capture but try to imagine here. The glass screen on the OnePlus 8 Pro has a much more steeper curve to it than the gradual curve on the OnePlus 7 Pro. That leads to more glaring which I didn't like. It might even increase the chances of a display crack if your phone were to fall on its side.  Also, the camera bump on the OnePlus 8 Pro is huge as compared to the 7 Pro so it wobbles a lot when placed on a flat surface without a case.  
OnePlus 8 Pro vs OnePlus 7 Pro: Display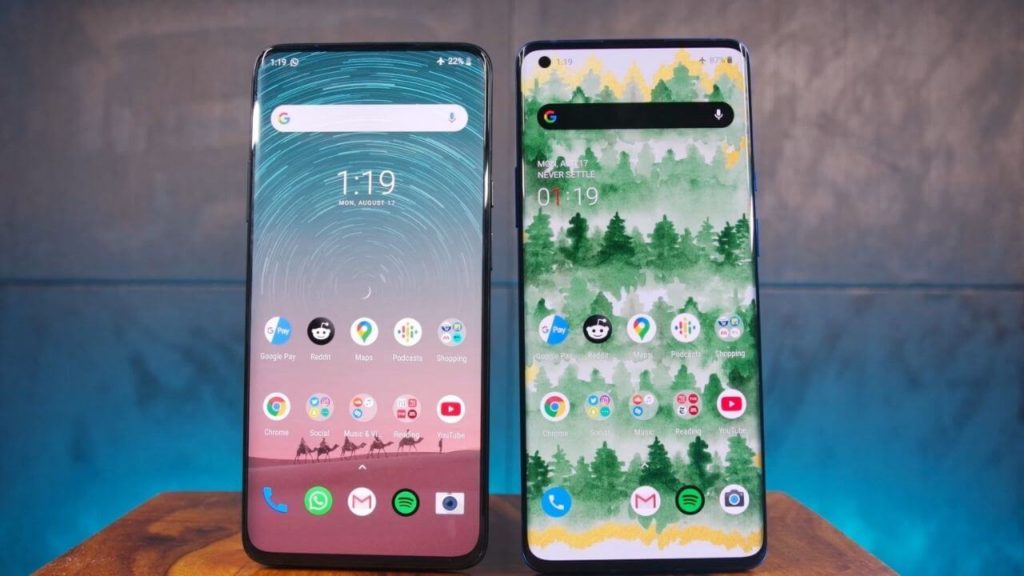 Let's move onto the displays now. Yes, yes, by now everyone knows that the OnePlus 8 Pro has some display issues and yes, they are a pain to have. I have a more in-depth display analysis on the YouTube channel if you want to check it out but long story short, the issues are there but they are not visible in most day to day usage scenarios. Compared to the OnePlus 8 Pro, the 7 Pro has a largely flawless display. I also noticed that in some scenarios the display on the 7 Pro seemed to be more colorful than the OnePlus 8 Pro which just seemed a bit dull.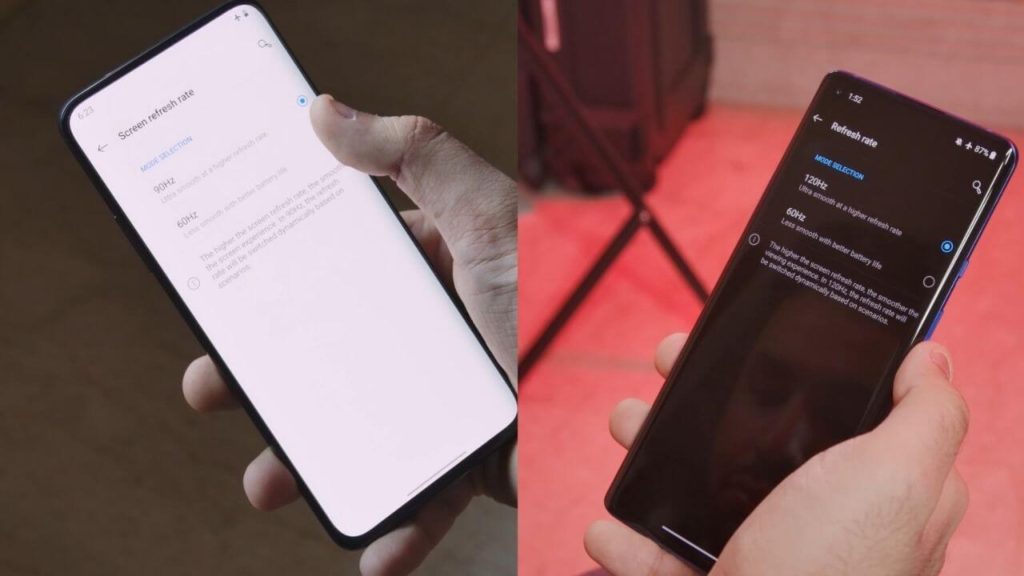 Then there comes the question of 90 Hz vs 120 Hz. To be honest, yes there is a noticeable difference between the two refresh rates but I would be happy with either. For me, the
jump from 60 Hz to 90 Hz was far greater last year than the jump from 90Hz to 120Hz this year. But all in all, if the display of the OnePlus 8 Pro was without those issues, this would have been an easy win. But since that is not the case, let's give the display department win to the OnePlus 7 Pro. 
OnePlus 8 Pro vs OnePlus 7 Pro: Performance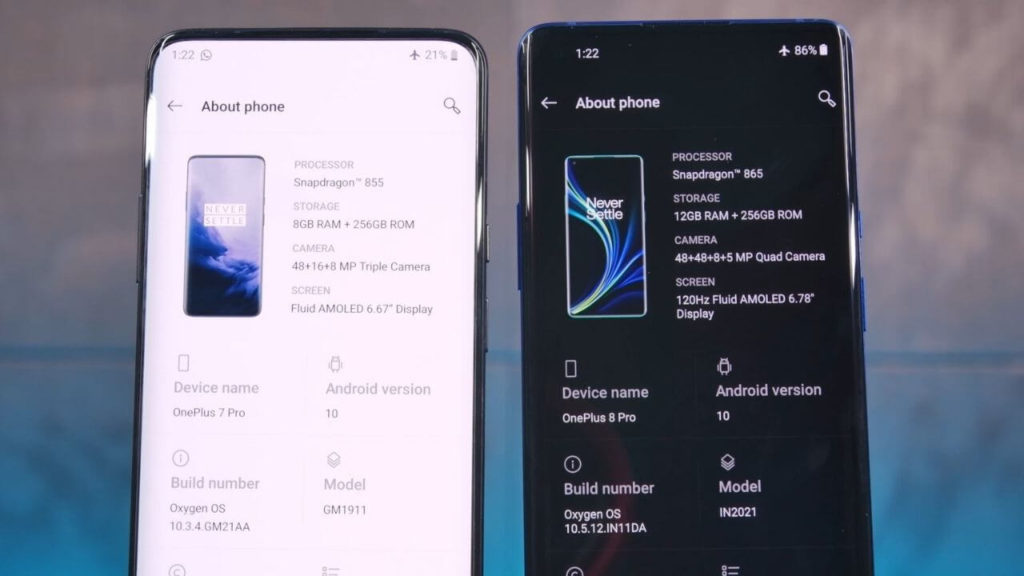 Moving on to performance, this is always an easier topic when we are dealing with OnePlus phones. Of course, Oxygen OS is all about speed, and both these phones are powered by flagship processors which means an experience free of any lag, frame drop, and app crashes. Even intensive tasks like gaming feel largely the same on both these phones. But do keep in mind that over the years, these phones will start to show their age and at that time the OnePlus 8 Pro will flourish because it is a year newer so it will last a year longer. But in today's day and time, performance and software experience are largely the same on both these phones.
OnePlus 8 Pro vs OnePlus 7 Pro: Camera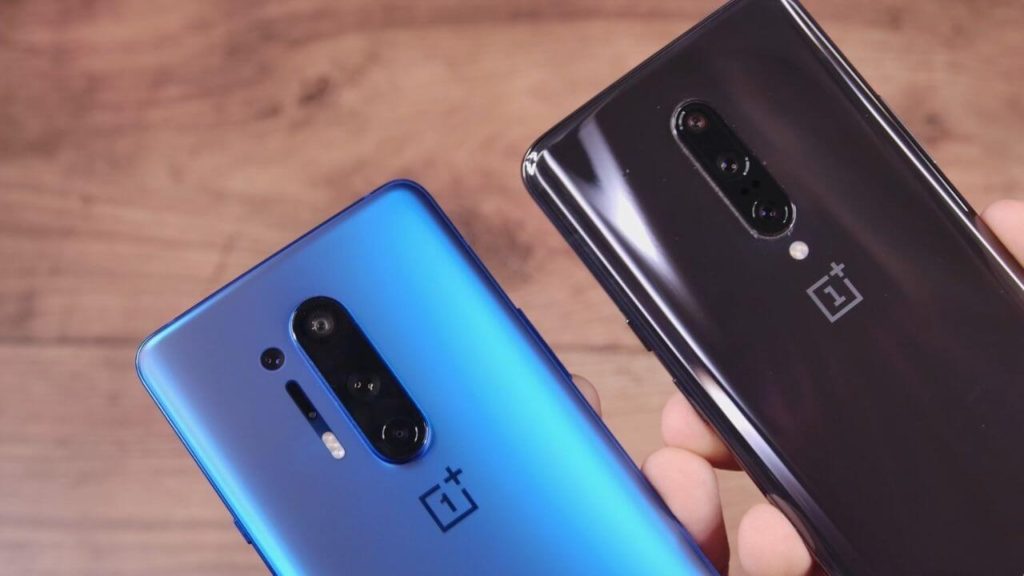 Let's talk about the cameras now. The OnePlus 8 Pro's setup is bumped up to a quad camera setup which now sports a 5MP color filter camera apart from a total overhaul of the primary & ultra-wide cameras.
But in the end, it all comes down to image processing which OnePlus may have nailed with 8 Pro this year. Let's find out:
Photos:
The OnePlus 8 Pro has way better color rendering, amazing HDR and improved Autofocus than the OnePlus 7 Pro especially on the primary lens.

Nonetheless OnePlus 7 Pro still takes sharp but contrasty photos (which may or may not appeal to everyone). 

The telephoto lens on the OnePlus 8 Pro has gotten noticeably sharper than 7 Pro but lacks uniform noise processing when compared to the 7 Pro. 

The 8 Pro's Ultra-wide camera has wider FOV (field of view) and takes better stills with less distortion & color fringing.  

Both are good at shooting portraits although, the 8 Pro gets more points for sharper images & better HDR.

The in-built color filters on the 8 Pro are subtle and shoot pretty good stills. Loved the Photochrome look. 

The OnePlus 8 Pro also has a macro mode that takes really nice close-ups.

The OnePlus 8 Pro takes way more sharper & cleaner pictures in low light, thanks to improved noise processing & larger pixel size.

Both shoot fairly good selfies, but 8 Pro is the clear winner here with its upgraded HDR processing. 7 Pro's selfie camera has wider FOV so group selfies are easy, but the motorized pop-up camera might not suit everyone.
Check out the side by side comparison of both the phones on our YouTube channel: 
Videos:
The OnePlus 8 Pro is sharper and more color accurate when it comes to outdoor videos in all resolutions & frame rates. OnePlus 8 Pro offers similar performance while shooting indoors.

There's also an HDR video mode which gives you a tad bit more dynamic range and looks excellent while shooting outdoors.

The OIS & Super Stable mode have significantly improved and can now shoot in 4K as well.

The front camera performance is very similar on both the devices.

Low light video performance of the 8 Pro is incredible especially when shooting with the primary lens. The 7 Pro does not even come close to 8 Pro even though the former has better optics (f1.6 vs f1.8). Also, the OP8 Pro has some bugs while shooting in low light with the telephoto & ultra-wide angle lens. 

As

mentioned in our OnePlus 8 Pro camera review

, the CINE mode looks amazing on both smartphones & larger screens.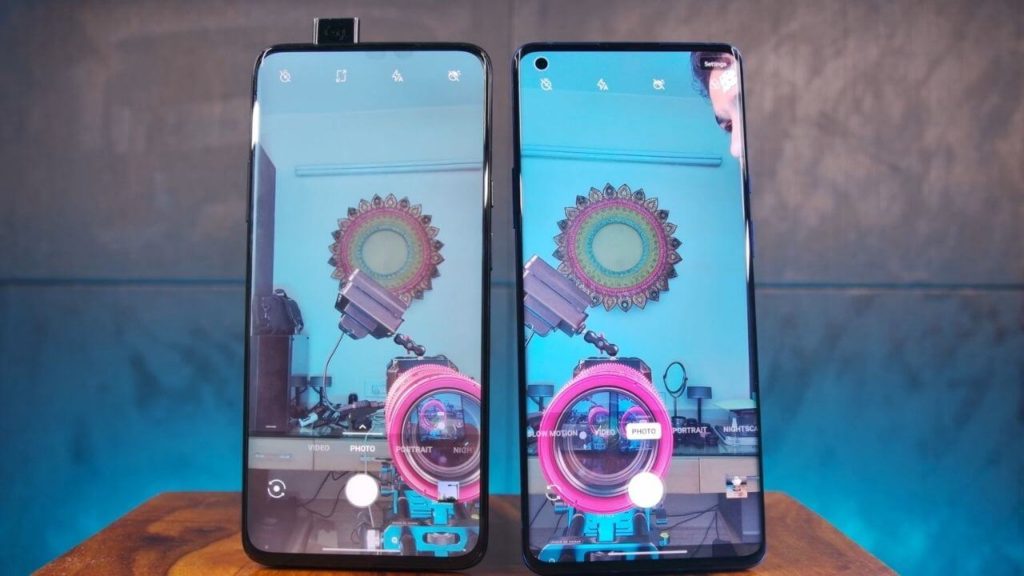 The OnePlus 8 Pro might have improved in optics & processing over the 7 Pro but still has some app glitches and a not so user-friendly camera app UI. Hopefully, it should be fixed in the coming months. If you want better colors with sharper visuals, you can't go wrong with the OnePlus 8 Pro. 
OnePlus 8 Pro vs OnePlus 7 Pro: Battery Life
Moving on the battery life, when I first got the OnePlus 7 Pro, it gave me a day to a day and a half's usage which has shrunk down to a day's endurance after an year. Right now, I am getting an easy 1 and a half days on my OnePlus 8 Pro which I might even stretch to 2 full days on a single charge. Of course, I am not as out and about anymore thanks to COVID so my usage patterns have changed from last year.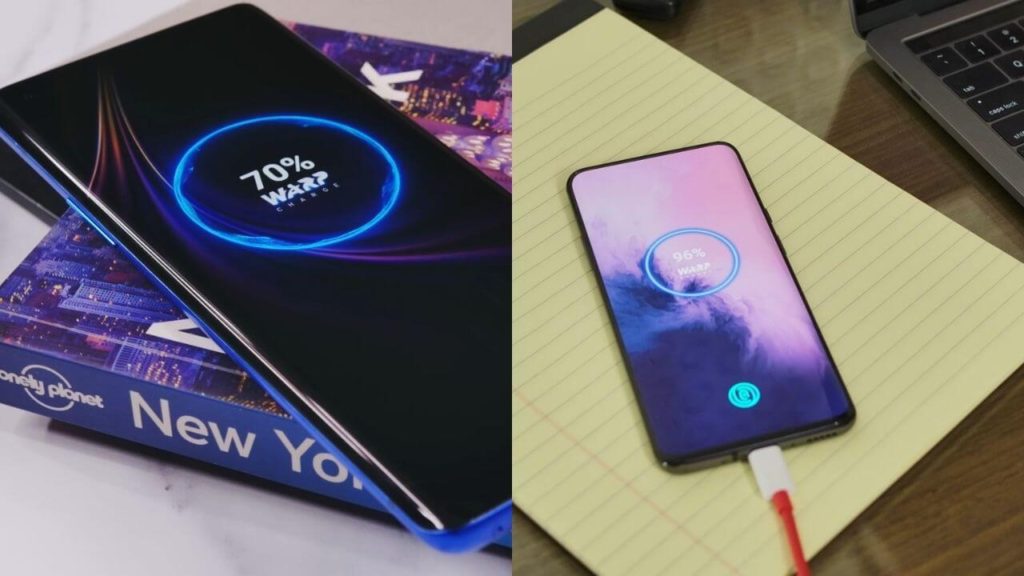 Both phones support Warp Charging which is an absolute pleasure to have although the 8 Pro takes it a step further with Wireless Warp Charging which can be done with a separate OnePlus accessory. You can slow charge wirelessly with any Qi charger. There is no wireless charging on the OnePlus 7 Pro or any other OnePlus phone for that matter. 
Also read: Best Accessories for the OnePlus 8 Pro
Also, the OnePlus 8 Pro has an IP68 water and dust resistance certification while the OnePlus 7 Pro does not. But OnePlus' own marketing and some tests on YouTube suggest that there is definitely some protection in the OnePlus 7 Pro as well. 
OnePlus 8 Pro vs OnePlus 7 Pro: Fingerprint Sensor & Speakers
Other than that, the fingerprint sensor on both the phones are optical, equally accurate, equally reliable and equally fast.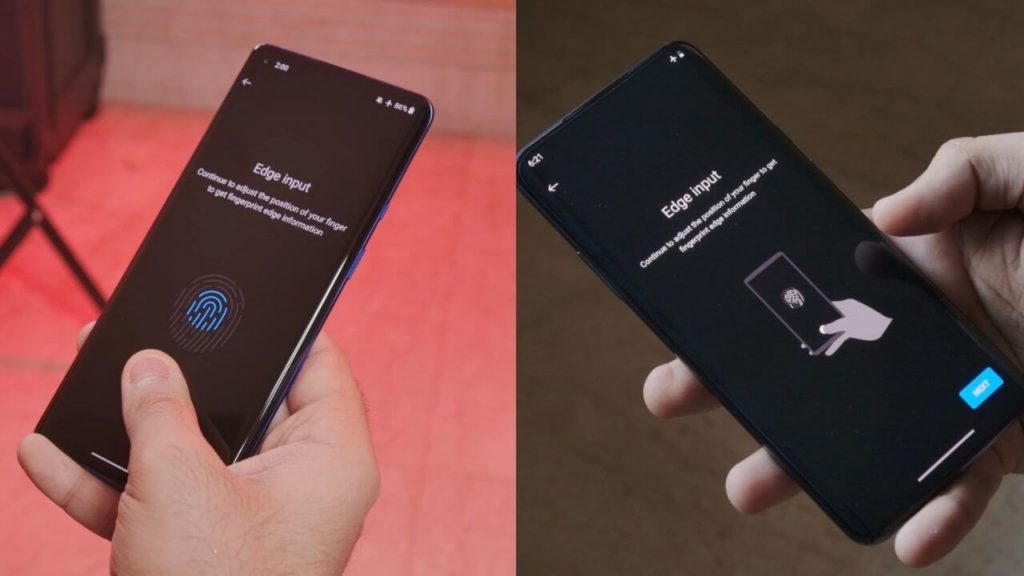 Another difference that I clearly noticed is that the earpiece on the OnePlus 8 Pro is much clearer than the 7 Pro which sounds a bit muted. Both phones are great at holding on to a signal. 
OnePlus 8 Pro vs OnePlus 7 Pro: Conclusion
Look, if you're a OnePlus 7 Pro user who's looking to upgrade, I'm just going to stop you right there and tell you to wait for the OnePlus 9 Pro or whatever their new phone will be called. A OnePlus 7 Pro user upgrading to the OnePlus 8 Pro does not make any sense unless you're an irrational techhead like me. 
On the other hand, if you're deciding between these two phones, get the OnePlus 8 Pro. The differences are significant enough to justify the extra money that you will be paying for the 8 Pro. You get a better camera, newer design, faster processor, an extra year of upgrades, and a lot more. 
Of course, if you have any other doubts or queries, ask away in the comments below.
Check Price of OnePlus 8 Pro:
Amazon (US/UK): https://amzn.to/3eHAqeN 
Amazon (India): https://amzn.to/32jle3G 
Check Price of OnePlus 7 Pro:
Amazon (US/UK): https://amzn.to/34uPnMG 
Amazon (India): https://amzn.to/3efmBEi