Here are my thoughts about the OnePlus 8 Pro and the numerous display issues that it is facing. I bought my OnePlus 8 Pro on 4 July, it got delivered on 6th or 7th July and the box says it is a July 2020 manufactured unit, so it is probably one of the latest batches of this phone. So if you're looking to buy one now, this could be very useful. Before we begin, I want to clarify that the OnePlus 8 is not facing any of these issues. It is just the more expensive OnePlus 8 Pro which has been getting complaints.
Now, as per user reports, there are a lot of complaints. Lots and lots. I will address them all one by one and let you know if I am facing any of these issues in my July manufactured, Indian retail unit.
One Plus 8 Pro Display Problem #1: Dark Bar across selfie camera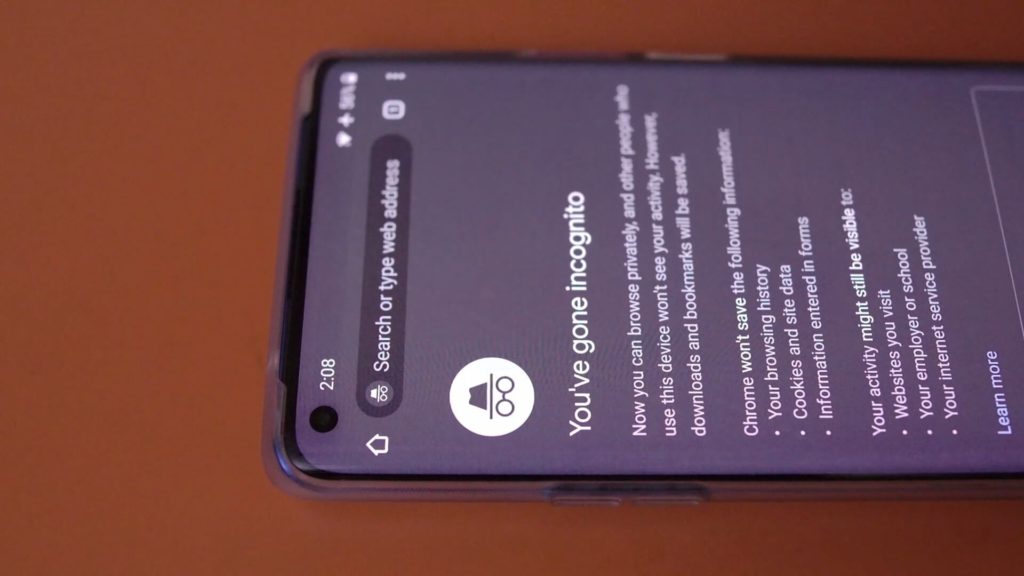 Let's talk about the dark bar across the top issue first. In this issue, users are getting a dark discoloured bar across the front facing camera which extends to the other end of the phone. It is mostly seen in low brightness scenarios on grey backgrounds like the Chrome Incognito coloring. Well, I tried it on my device and I could not reproduce it in the first go. However, I gave it another last shot before shooting our video and it actually appeared. It was almost like the issue was not there first but it developed after some time. Whatever it was, I can confirm that I do have the black bar issue and although it is not visible in daily use, it is most definitely present.
One Plus 8 Pro Display Problem #2: Black Crush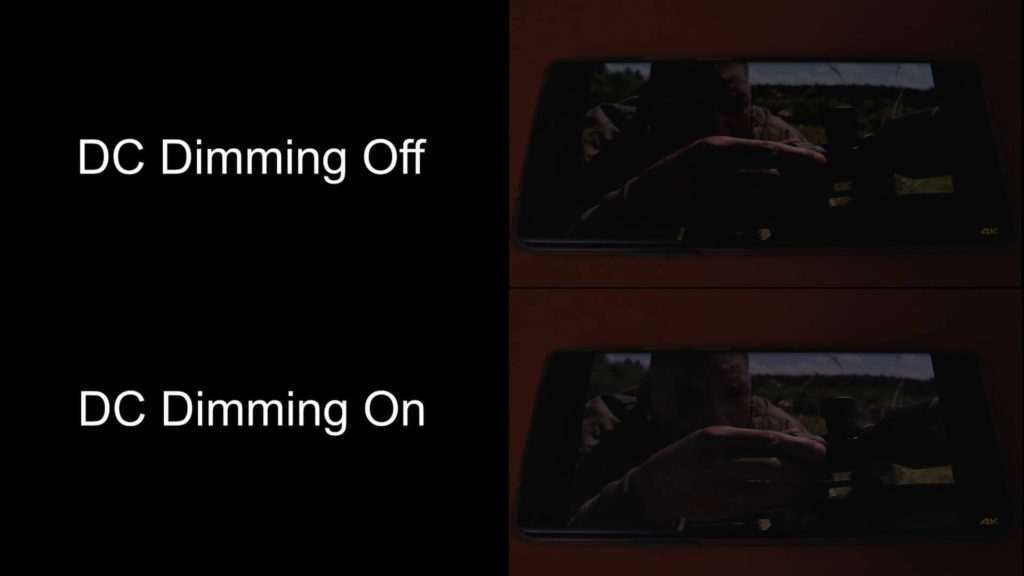 The second issue we will talk about is the black crush issue wherein people are facing a lot of black crush when watching darker scenes in videos or scrolling through greyish to blackish backgrounds with lower brightness. Unfortunately, I also have this issue and the intensity varies from time to time. I like to read before I sleep and I usually use Dark grey backgrounds because they're easy on the eyes. In that, every night I observe some uniformity issue and black crush mostly in the top right region but it can honestly be anywhere. I also observed this issue with HDR videos on lower brightness and it honestly ruins the whole experience. Turning DC Dimming on did reduce black crush but it messed up the color temperature so I just turned it off right after. So, when it comes to black crush and uniformity issues, it is definitely present.
One Plus 8 Pro Display Problem #3: Green/Purple Tint
There have also been reports of a green tint which is observable in lower brightness in dim environments. I read a test somewhere that involved using a Display Tester App and taking it all white and inverting the colours. In correct displays, like mine, inverting white color gave black which is how it should be. I observed some uniformity issues but not green tint. However, in defective displays, as soon as you invert, the display turns into a non-uniform mess of green and grey tints.
But there is a second part to the story. When I turned DC Dimming on, the black crush gets reduced to an extent but there is just way too much green and red tint. It is so bad that I turned DC Dimming off in 2 minutes.
One Plus 8 Pro Display Problem #4: Scren Retention/Burn-in/ Ghosting
The last issue I heard was that of screen retention or burn in or ghosting in which users are reporting that if an image is persistent on the display for a long period of time, say 5-10 minutes, a shadow of that image stays suspended over the display. It vanishes in a few hours time but it is clearly visible before that. It is like a temporary AMOLED burn-in problem. Again, I tested for this repeatedly but was not able to reproduce this issue on my device by keeping my screen on with 100% brightness for 10-20 minutes and then checking for any burn in on a grey background but to no avail. I guess OnePlus has fixed this issue or perhaps my unit does not have it.
Conclusion
Finally, I know that there are a lot of tests and defects that I could have missed. I am probably going to return my phone but in case I won't, I would love to help you out by trying any other tests that you guys recommend and see if other problems are also present. I was hoping that since my unit is manufactured in July, OnePlus would have stepped up its quality control and fixed most of the display issues after so many months. But as you can see, that is not the case and the defects clearly still exist. I hope they finally take it seriously and fix the problems, otherwise it would be very hard to recommend this phone.
Watch our follow-up video about the OnePlus Display Issues here: