https://www.youtube.com/watch?v=IE8nzPf7NOg
OnePlus forayed into the smartphone industry with the OnePlus One, a flagship killer which carried the promise of flagship experience at a fraction of the price on it's shoulders. A few years of success and the OnePlus we see today has matured and changed. OnePlus brought the OnePlus 7 Pro around this year, beginning to a new line of phones which are not flagship killers, but flagships themselves. It is OnePlus' most expensive smartphone to date and yet still significantly cheaper than the competition. But is it worth it? Let's find out!
Display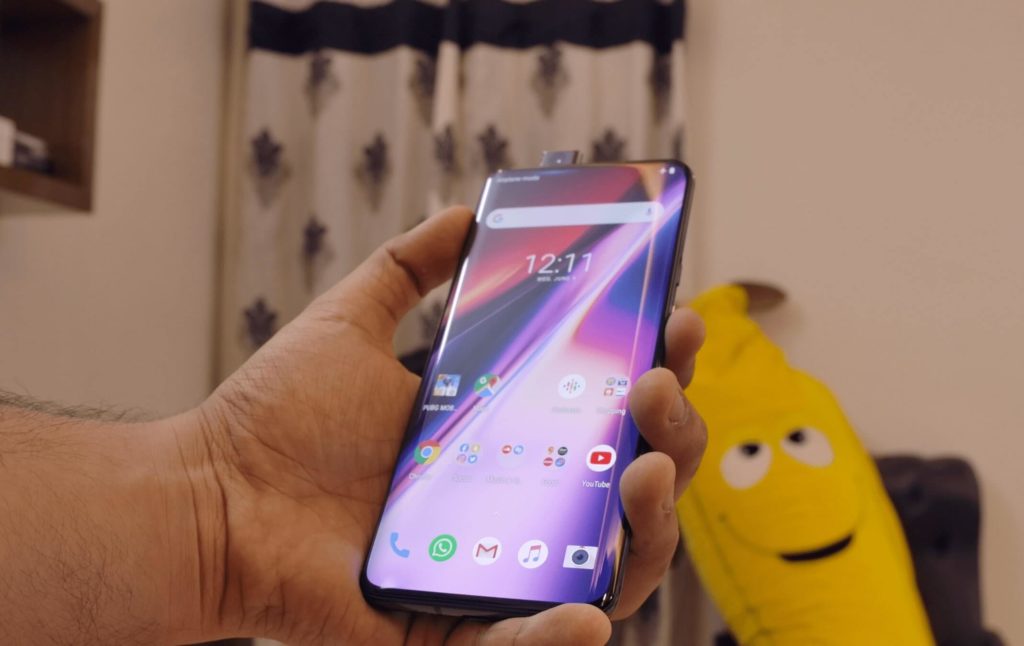 Let's talk about the one feature that sets the OnePlus 7 Pro apart. The OnePlus 7 Pro has a 6.67", fluid AMOLED panel which is curved at the edges. It has a resolution of 1440×3120 which makes it the highest resolution display ever used by OnePlus. It is curved at the edges which you may or may not like. I'm not a fan. Now, the one feature that truly sets this display apart is the 90 Hz refresh rate. This means that the panel refreshes what's shown on the display 90 times per second compared to 60 (60 Hz) for a regular smartphone. All this translates to a very satisfying combination of speed and smoothness which makes using the OnePlus 7 Pro an experience that stands out. 
Apart from that, even the colours on the OnePlus 7 Pro's display are vibrant and pop out. OxygenOS, OnePlus's Android skin, is very customisable and allows you to set the display colour temperature as you like. The notch-less, bezel-less display looks really futuristic and is my favourite feature of this device. Movie watching experience on the OnePlus 7 Pro is unrivalled, thanks to the display and the stereo speakers, which we'll get to later.
Hardware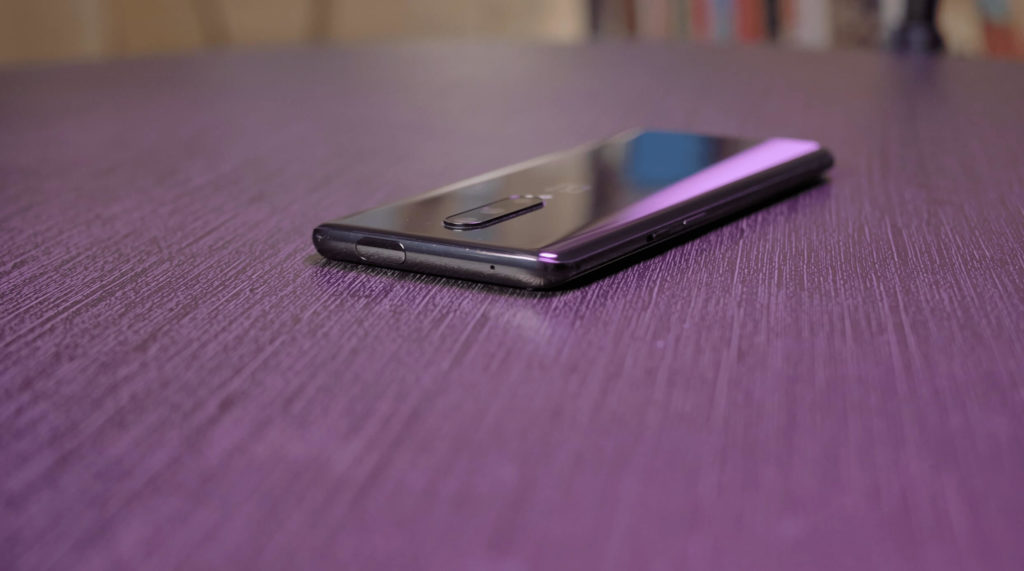 Moving on to other aspects of the hardware. The in-hand feel is great, way more premium than any previous OnePlus smartphone. Like the display, the back glass is also curved which makes it look and feel like a piece of art. The OnePlus 7 Pro is a heavy phone but I have to admit that the heft adds to the premium feel of the smartphone. 
The SIM tray is at the bottom next to the USB C charging port. It has a rubber seal which helps with the water resistance. It can take 2 SIM Cards on either side but not a microSD card. Yes, the OnePlus 7 Pro, like other OnePlus phones does not have expandable storage.

OnePlus claims it has water resistance, there is no IP Rating. Neither is there any form of wireless charging. The glossy aluminium frame might make it look more premium, but combined with the curved front and back, makes it one of the slipperiest phones I've used. I would not recommend anyone to use this phone without a case. 
The volume and power buttons are tactile and feel premium. The mute switch is always a welcome addition, this time even better because of a much improved vibration motor. This new vibration motor is definitely a game changer. It has taken one of the weakest components of OnePlus smartphones and converted it to one of it's strongest advantage. The motor is at par with Samsung's Galaxy S10 and Google's Pixel 3. Combined with the clever integration throughout the UI, it makes for a much better experience. 
Also, there is no headphone jack, which, honestly, is not a big deal these days. A dongle in the box would have been nice though, considering this is the most expensive smartphone ever sold by them. 
Software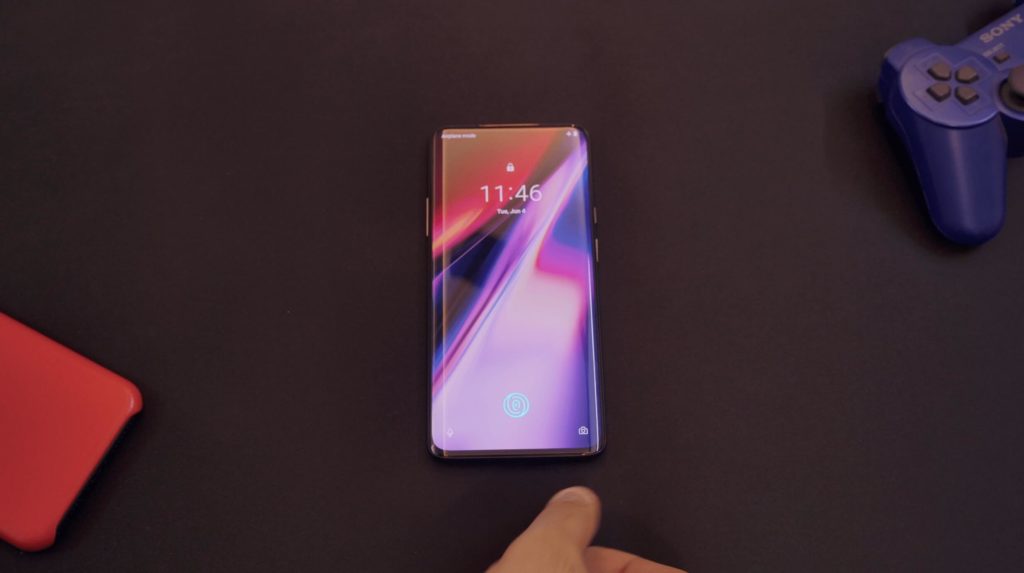 The OnePlus 7 Pro comes with Oxygen OS, OnePlus's own skin atop Android Pie. OxygenOS is quite possibly the only skin which can appeal to stock, vanilla android enthusiasts. It looks the same, feels the same and adds a lot of customizability options. The whole skin is based around the concept of speed which is why animations are considerably shorter, to create an illusion of snappiness. 
Where this skin shines for me though is how good of a balance it is. There are some people who will spend hours and hours tweaking and modifying to get their phone to look exactly how they want it to. And then there are users who just don't care how their setup looks as long as they can see their app list and use whichever they want to. What is amazing about Oxygen OS is how great it is for both kinds of people. OxygenOS is remarkable in that sense. 
Our phone is the 8+256 version and there were no app crashes, no memory management issues and no stutters or slowdown whatsoever. The phone was used at 90 Hz display setting almost the entirety of its usage period. Some people have reported a phantom touch problem, which basically means that the phone behaves like the touch screen is used or tapped in a certain area when it is not. But OnePlus has confirmed that it is a software bug affecting a small percentage of users and an update to fix this is on it's way.
Salient Features of the OnePlus 7 Pro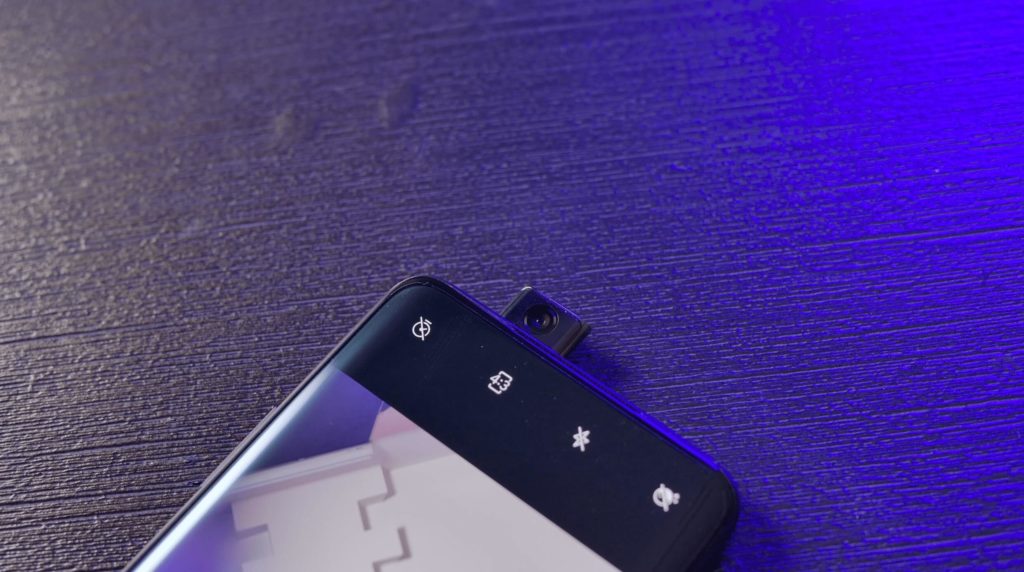 The in-display fingerprint sensor is optic like the OnePlus 6T. What isn't like the OnePlus 6T is the speed. It's a league ahead of any other in-display fingerprint sensor in terms of speed. This is the closest in-display sensors have come to capacitive ones. 

There is face unlock but leaving that on means that whenever you press the lock key, the selfie camera will pop up and down. We unlock our phones a lot so I cannot be sure how this would affect the long term wear and tear of the front facing camera. I even faced a scary situation once. The phone was in my pocket. Face unlock was turned on. Somehow, the power button was pressed, which is not unusual actually. I could feel the pop up camera open in my pocket. It just felt weird. It could potentially lead to damage.

The OnePlus 7 Pro is also the first OnePlus smartphone to feature stereo speakers. Like most smartphones in the market, the OnePlus 7 Pro also has one speaker at the bottom and one in the earpiece. The speakers get plenty loud. There is no muffling, no buzzing. Again, these are in no way meant to replace your bluetooth speakers if you're at a party or something but other than that, they are totally fine and I can get behind them. The big, beautiful screen of the OnePlus 7 Pro is great for watching videos and the speakers further add to the already excellent experience. 
Camera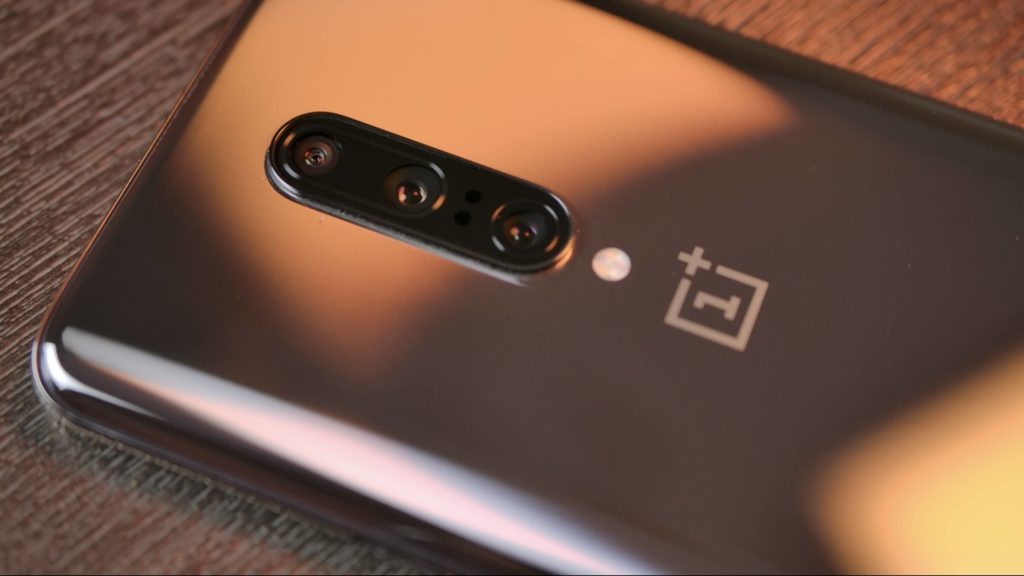 OnePlus has been called out in the past for putting poor camera sensors in their smartphones. They've decided to change that this year. Triple camera setup on the back. A first for OnePlus. Primary 48 MP shooter, a telephoto lens that helps zoom in by 3x and a wide angle lens.
Not a camera nerd, but I can definitely assure you that the difference that was immediately visible between a photo clicked with a OnePlus phone and a flagship used to be obvious. With the OnePlus 7 Pro, that difference has been diminished. To an average user like me, the camera experience is great.

The wide angle lens is an added advantage. It makes the camera setup more flexible and there are situations where it will be a God Send, one of which is clicking the picture of a landscape.

For Pro users there is a pro mode to play around and get the best of the best. Night scape for clicking pictures in the dark.

All in all, not disappointed by either the rear or front facing camera. Video recording capabilities are great too. 
Battery Life
I am getting great battery life on the OnePlus 7 Pro. Around 6-7 hours of SOT on a single charge. This is on a mix of wifi and cellular, lots of social media and texting, lots of video watching and a little bit of PUBG here and there. If you're using this phone scarcely, it can easily last you 2 days. 

There was an uproar over the battery life because 90 Hz displays tend to hog up a lot of battery life. I did not use the 60 Hz option intently but even with the 90 Hz on, I never felt the battery life to be lacking in any way whatsoever.

Warp charging is a God Send. If I had an option, I would always pick Warp Charging over wireless charging. There have been many instances where I'm heading out to party, being the party animal that I am, and my phone is low on battery so I quickly plug it in and while I get ready it has enough charge to last me the whole night comfortably. People say that the biggest feature you'll miss when you move from this phone to any other is the 90 Hz display. Well, not in my case. I'd clearly miss the warp charging the most. It's a life changing feature for me. I no longer worry about carrying power banks or my phone dying on me when I'm out. From a minimal, functional point of view, the battery life combined with the insanely fast charging is the killer feature of the OnePlus 7 Pro.
OnePlus 7 Pro Cons
I sorely wish there was a more compact version available. This one is too big and one-handed use is practically impossible. If you have smaller hands, don't buy this phone at all. It's gigantic. If you are even a tiny bit skeptical about the size, I would urge you to go and get a hands on session with the phone before making the purchase. Thank me later!

I desperately wish the display was not curved and in it's stead, flat. Curved displays have never made sense to me. Their only advantage is that they look cool. But the downsides like the expensive repair charges, glare on the edges and harder to grip are pretty serious dents in the overall functionality of the device. 

I don't use wireless charging at all, but for those who do, I can feel your pain. OnePlus has skimped out on this feature for a long time, but they should have brought it on board this time around. 
Conclusion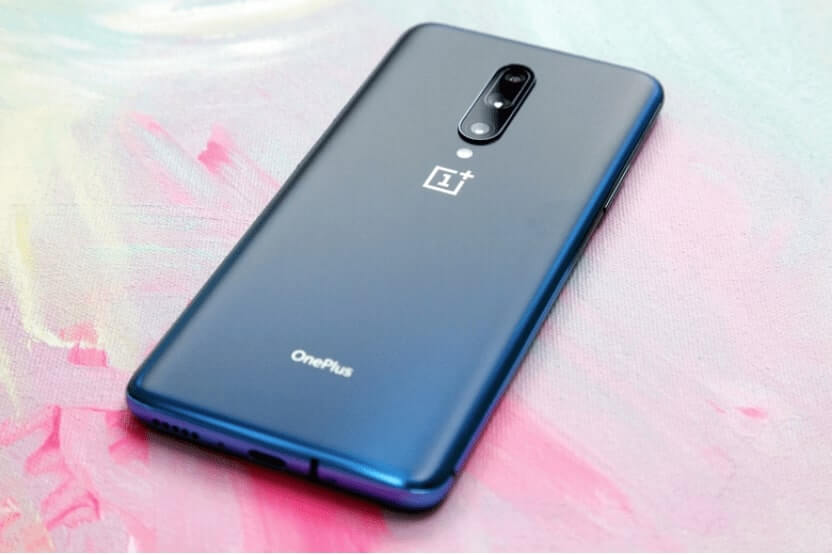 As I conclude this review, let's talk about the pricing. Many have complained that OnePlus has been climbing the price ladder to the point that the OnePlus 7 Pro is more than twice as expensive as the OnePlus One. But all previous OnePlus phones have been flagship killers. Devices which made sacrifices to get a sweet price point. The OnePlus 7 Pro is not that. The OnePlus 7 Pro is when OnePlus goes all out and makes a no compromise smartphone. And I have to admit, they have succeeded. The OnePlus 7 Pro is a combination of great hardware and excellent software. It's easily my favourite phone to come out this year and if you're thinking of buying one, you definitely have my blessings.