Since its launch, the iPhone 14 series has gathered all the limelight. The iPhone 14 Pro and iPhone 14 Pro Max are insanely-capable iPhones with some serious upgrades, including a 48MP main camera, the advanced A16 Bionic chip, Dynamic Island, Always ON Display, and more. The camera was a big focus during Apple's Far Out event. The Cupertino giant added some noteworthy camera upgrades to push iPhone's photo and video shooting capabilities to touch greater heights. Impressively, Apple has introduced an innovative camera feature, Action Mode with an aim to notch up the overall camera performance of an iPhone. This video image-stabilization tool has already become very popular and the tech space is filled with early reviews and real-world tests suggesting that this iPhone camera feature has the potential to kill GoPro and Insta360. Does it? Let's dig deep and find out. 
It's really nice to know that, unlike other additions, Apple hasn't kept this feature PRO-exclusive. It means you can use Action Mode on all the models of the iPhone 14 series. If you're also excited to use this superb camera feature to shoot best-in-class action videos on a smartphone, you are just at the right place. 
Here's all you need to know about what is Action Mode on iPhone 14 lineup and how you can turn it ON. We've also concluded this article with a set of pros and cons to give you a clear idea about what this stabilization tool can offer you. 
Also Read: How to Add Multiple Stops in Apple Maps
What is Action Mode on iPhone 14?
Joining the list of the various camera modes on the iPhone, including Slo-mo, Cinematic, Time Lapse, Portrait, and Pano is the latest Action Mode. It's a new camera feature on the latest iPhone 14 series that aims to correct significant vibrations, shakes, and unintended motion while you're capturing a video. The sole purpose of the iPhone 14 Action mode is to stabilize videos that have heavy movement so you can shoot incredibly smooth hand-held videos even when you're walking or running or in a car. It means you don't need any extra video-shooting gear like a mobile gimbal. It's a super handy and impressive camera feature for someone who shoots a lot of action videos.
Therefore, whether you're trying to record your kid's runs across the house or shooting the bright city view from a fast-moving car, the Action mode will eliminate all that shakiness which is otherwise not possible unless you use a stabilizer. Basically, the iPhone 14 Pro Action mode lets you shoot PRO videos that resemble the videos shot on an stabilized action camera like GoPro or Insta 360. Besides super-steady stabilization, the Action mode lets you use HDR with Dolby Vision for that pretty crisp video quality. 
Also Read: Should you buy the iPhone 14 Pro?
Which iPhones support Action mode? 
All the models of the iPhone 14 lineup, including iPhone 14, 14 Plus, 14 Pro, and 14 Pro Max support Action Mode. As for now, there are no reports if Apple would be rolling out this camera feature to any of its other iPhones with A15 Bionic chips. 
Also Read: Best Wireless and MagSafe Chargers for iPhone 14 Series
How does Action mode work on iPhone 14?
Action mode on iPhone 14 uses a number of highly advanced algorithms to apply aggressive image stabilization to your video. Apple says that the Action Mode uses the full camera sensor with more sampling and advanced roll-on correction. When you shoot in Action Mode on your iPhone 14 Pro Max, it will default to the Ultra-wide camera. This is basically done to get as much footage to work with. The iPhone 14 Action Mode then takes this ultra-wide footage and crops out the edges of the video, leaving the outer space of the video that has the most vibrations and shakiness. Lastly, several algorithms are applied to the footage to digitally stabilize it. The end result is an incredibly smooth, gimbal-like stabilized video. 
Now that you know what is Action Mode and how it works on the iPhone 14 lineup. Let's see how to use it. 
Also Read: Best Accessories for iPhone 14 Pro
How to enable & use Action mode on iPhone 14 Series? 
It's pretty straightforward to enable and use Action Mode on iPhone 14, 14 Plus, 14 Pro, and 14 Pro Max. Like any other camera mode, Action Mode can be easily turned ON with the iPhone's Camera app without messing around with any settings. 
Here's how to use Action mode on iPhone 14 lineup:
1. Open the Camera app on your iPhone.
2. Switch to the Video mode.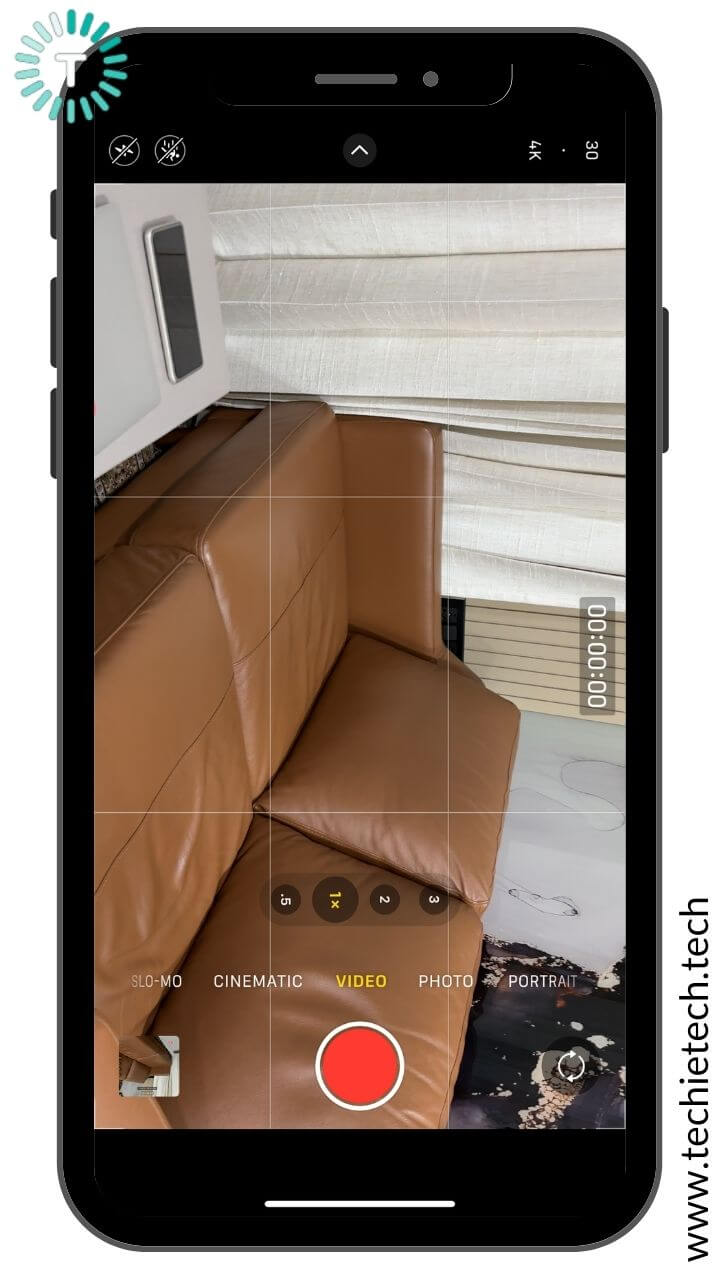 3. From the top-left corner, tap the Action Mode toggle. The button should turn yellow and you'll see "Action Mode" displayed in the camera app. 
4. That's it! You can now shoot stable action videos on your iPhone 14 Pro. 
5. Make sure you're in a bright environment with lots of light. Otherwise, you'll see a message saying "More light required".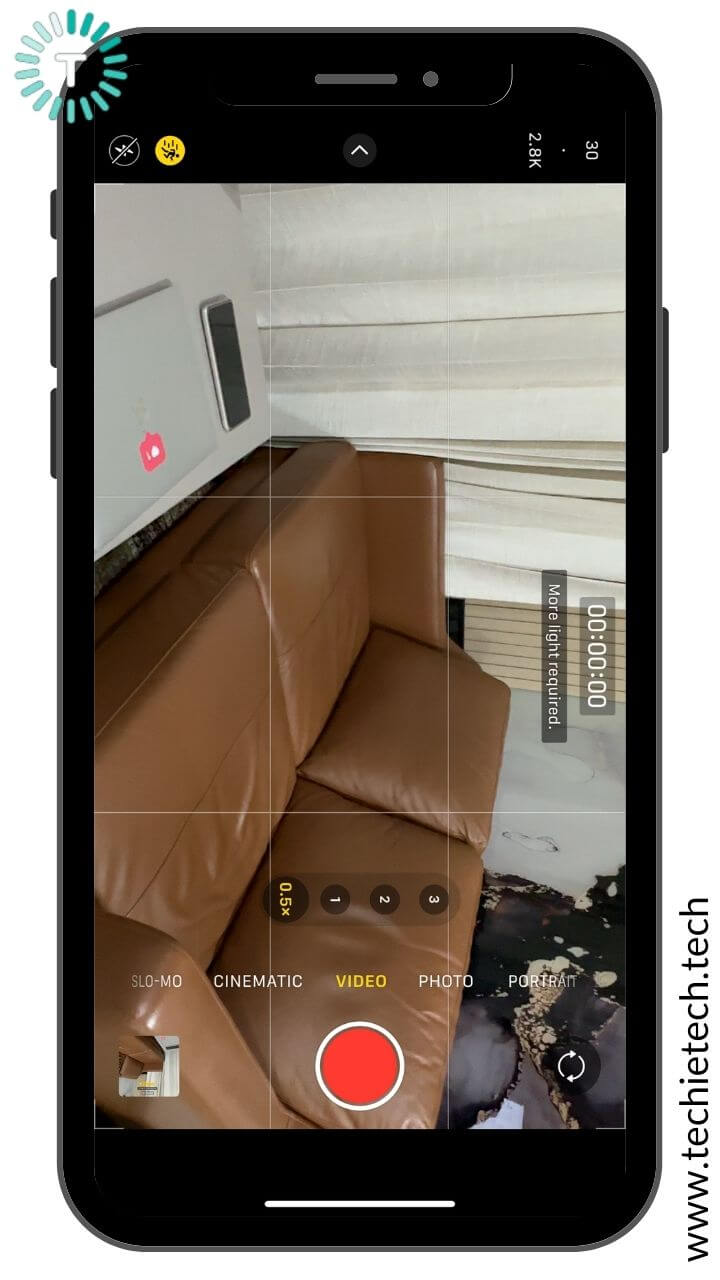 Also Read: Best Chargers for iPhone 14 Pro and iPhone 14 Pro Max
Pros and Cons of iPhone 14 Action Mode
Let's talk about good things first. The Action Mode on iPhone 14 series is definitely a much-needed and impressive camera feature that can help you shoot professional-grade videos. Here's what the iPhone 14 Action Mode brings to the table.
The Action Mode on iPhone 14 is a killer camera feature that removes the need for a smartphone gimbal to let you shoot smooth and jitter free action videos on your phone. 

For a filmmaker or content creator, the Action mode is a great replacement for an action camera to shoot stable and clean videos. This feature really comes in handy when you want to record some action videos. Let's say you want to record your

cycling touring sessions

, your kid's theme-park footage, or those fun-filled moments with your pets where you're running up and down the stairs. You can smartly use your iPhone 14 Pro as a GoPro to record footage that has a lot of movement. The Action Mode on iPhone 14 can handle these fast-moving situations with much ease. Therefore, you don't have to deal with messy videos shaking all over the place. With the iPhone 14 Pro's s

uper-enhanced stabilization mode, you can confidently shoot your rigorous activities and adventures on your iPhone rather than buying a GoPro.

iPhone 14 Action mode let's you record in Dolby Vision HDR and ProRes formats (on Pro models). This will ensure that your footage looks good and  professional workflow friendly. 

Here's a comparison of

videos shot on iPhone 13 Pro Max in standard video mode and iPhone 14 Pro Max using Action Mode

. Unarguably, the difference is commendable. It clearly shows that the Action mode on iPhone 14 Pro Max works fantastic for extremely shaky circumstances like running, jumping, cycling, and moving up & down the stairs.
Also Read: How to use iPhone as a webcam on Mac
While the Action mode is an impressive feature, there are some noticeable downsides you might experience while using this mode. Let's have a look at them:
First, when you use Action Mode, you lose out on image quality and resolution. The iPhone 14 models let you record in 4K@60fps Dolby Vision HDR in standard mode. However, the Action Mode on iPhone 14 lets you capture videos in up to 2.8K at 60fps only. It's quite a step down from 4K shooting capabilities. Fortunately, Action mode supports Dolby Vision HDR (on all models) or ProRes video formats (on Pro models). Nonetheless, the resolution loss is considerable and might not be suitable for scenarios where details are important. We personally prefer not to use Action Mode unless it's really necessary. This includes examples riding over a cobblestone road or running, mounting the iPhone on a bike and shooting a video. 

Second, the Action Mode on iPhone 14 records video through the ultra-wide camera. As a result, the image is less sharp than what you would see with a regular camera. So, you're not actually using the new primary 48MP camera to shoot stable videos. You're using the ultrawide camera and cropping in to get a stabilized footage. 

Another major downside of the Action Mode on iPhone 14 Pro is that it requires bright-light conditions. Now, that's because Action Mode mostly uses the iPhone 14 Pro's

small 1/2.55in wide-angle sensor which is even smaller on the standard iPhone 14 model.

Therefore, it's suitable for shooting videos outdoors on a bright sunny day and in other environments with lots of light. Sadly, your camera will prompt you with a message "More light required" if your surrounding don't have a lot of light. That said,

Apple offers a way to use Action mode in low-light conditions

. For this, head to

Settings > Camera > Record Video

and enable the

Action Mode Lower Light feature

. However, the iPhone 14 Pro Action Mode is likely to struggle in gloomy environments. As you can see in our above images that even in a well lit room, the Action Mode suggested it's a low light condition. We'll soon perform some in-depth tests and will share our experiences with you. 
Also Read: Best Screen Protectors for iPhone 14 Plus
Have you tried the Action Mode on your iPhone 14 Pro or 14 Pro Max? What do you think about this iPhone camera feature? We'll love to hear from you in the comments below.
Also Read: How to use translate language, currency, and more in iPhone camera